Fish sandwich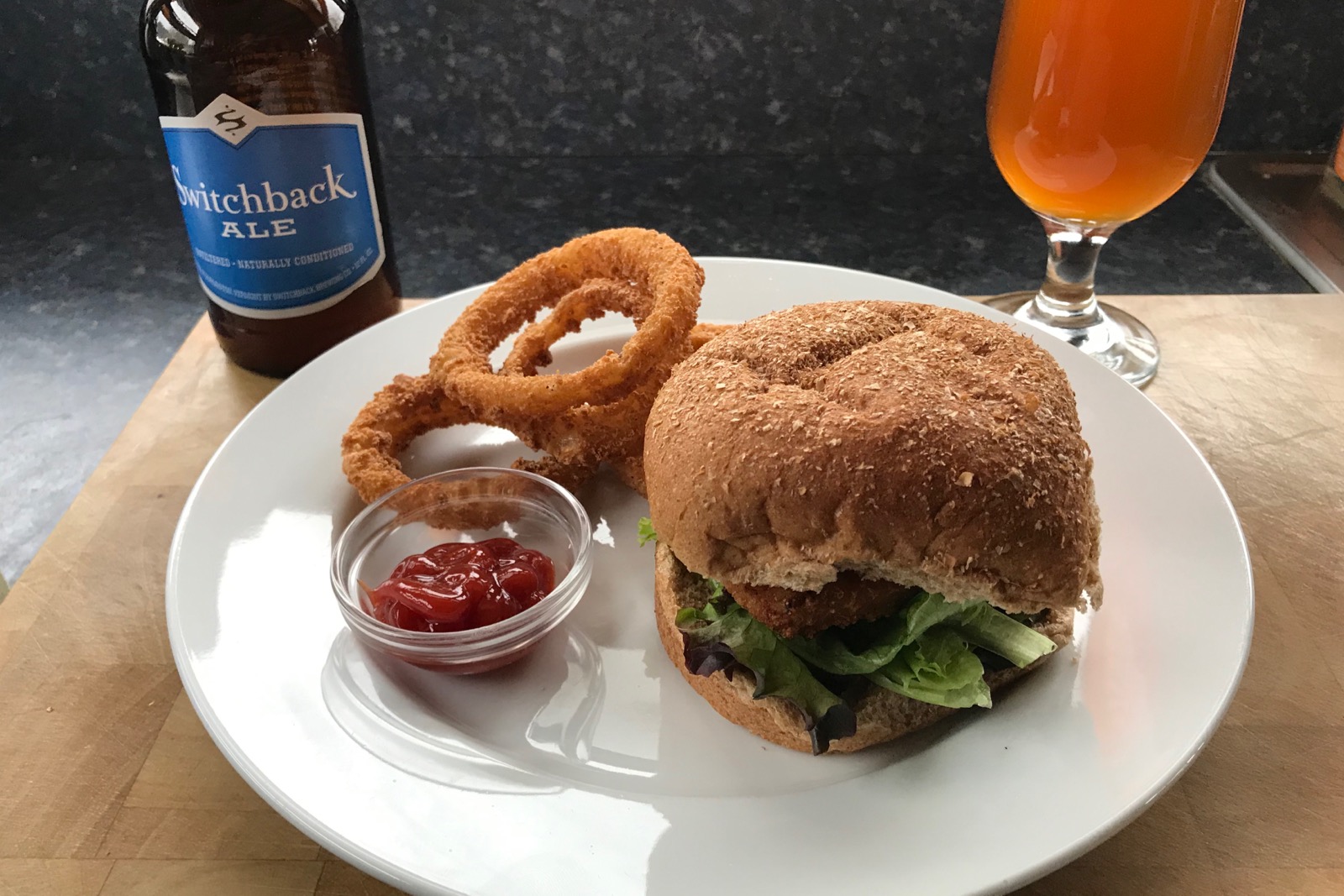 This was good. It's all pre-made frozen items, but it was still a good lunch.
The fish is a Gorton's fish sandwich fillet (it's square, instead of rectangular). Deep fried for 2 minutes from frozen.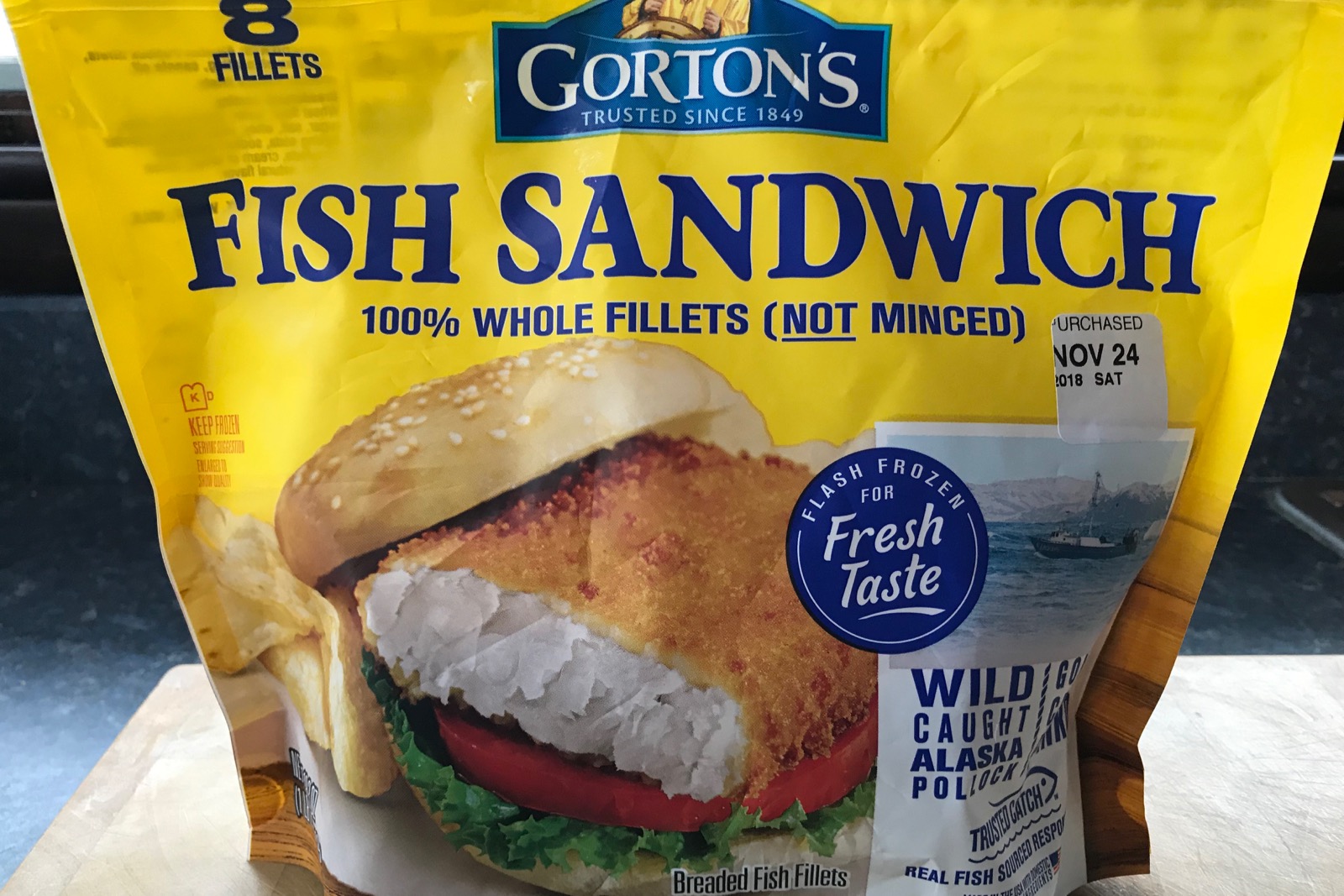 And 80 grams of Alexia onion rings. I added these to the deep fryer with the fish for the last minute.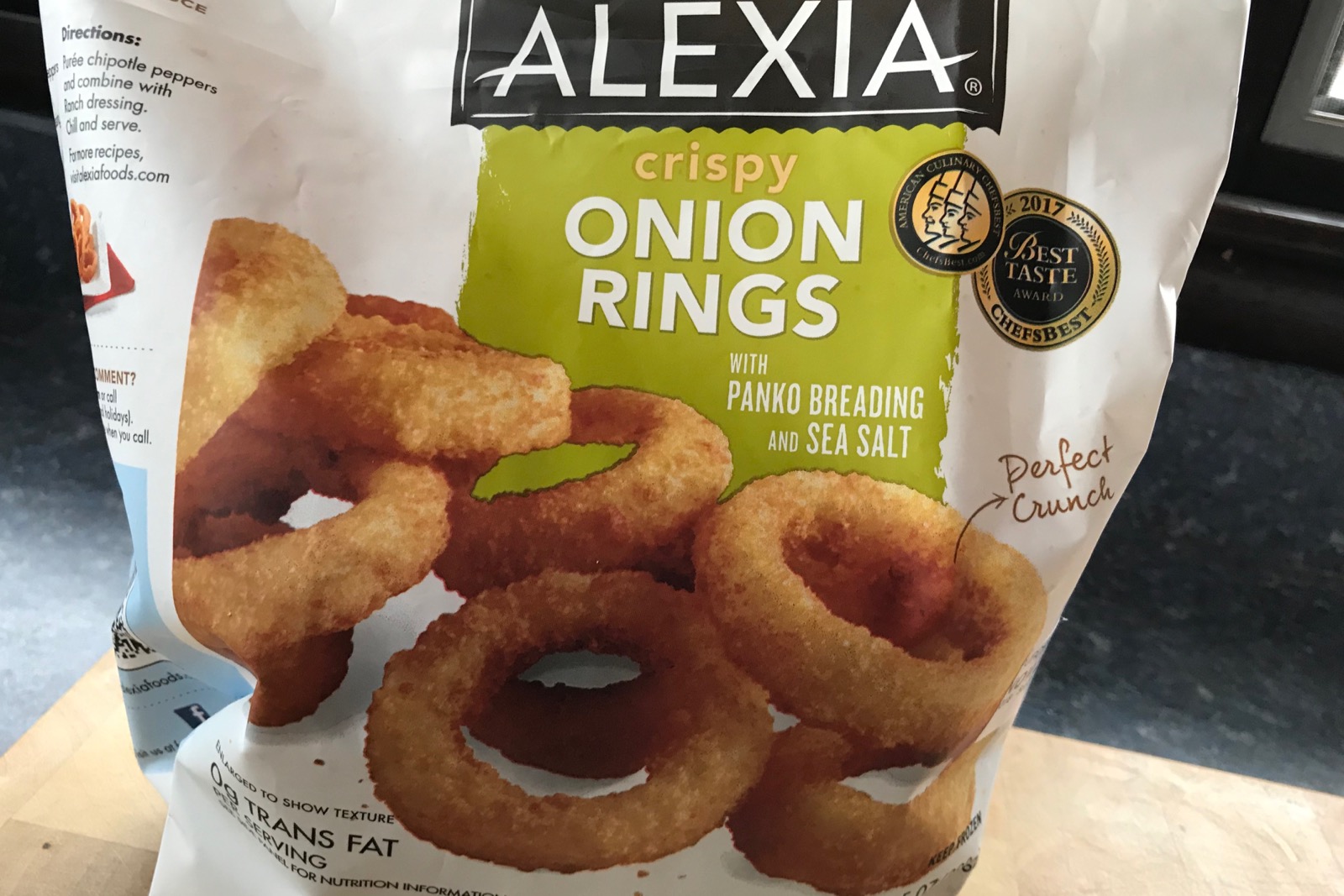 Served on a whole wheat bun with lettuce and tartar sauce.