Sausage, egg, and cheese (Real Good Foods)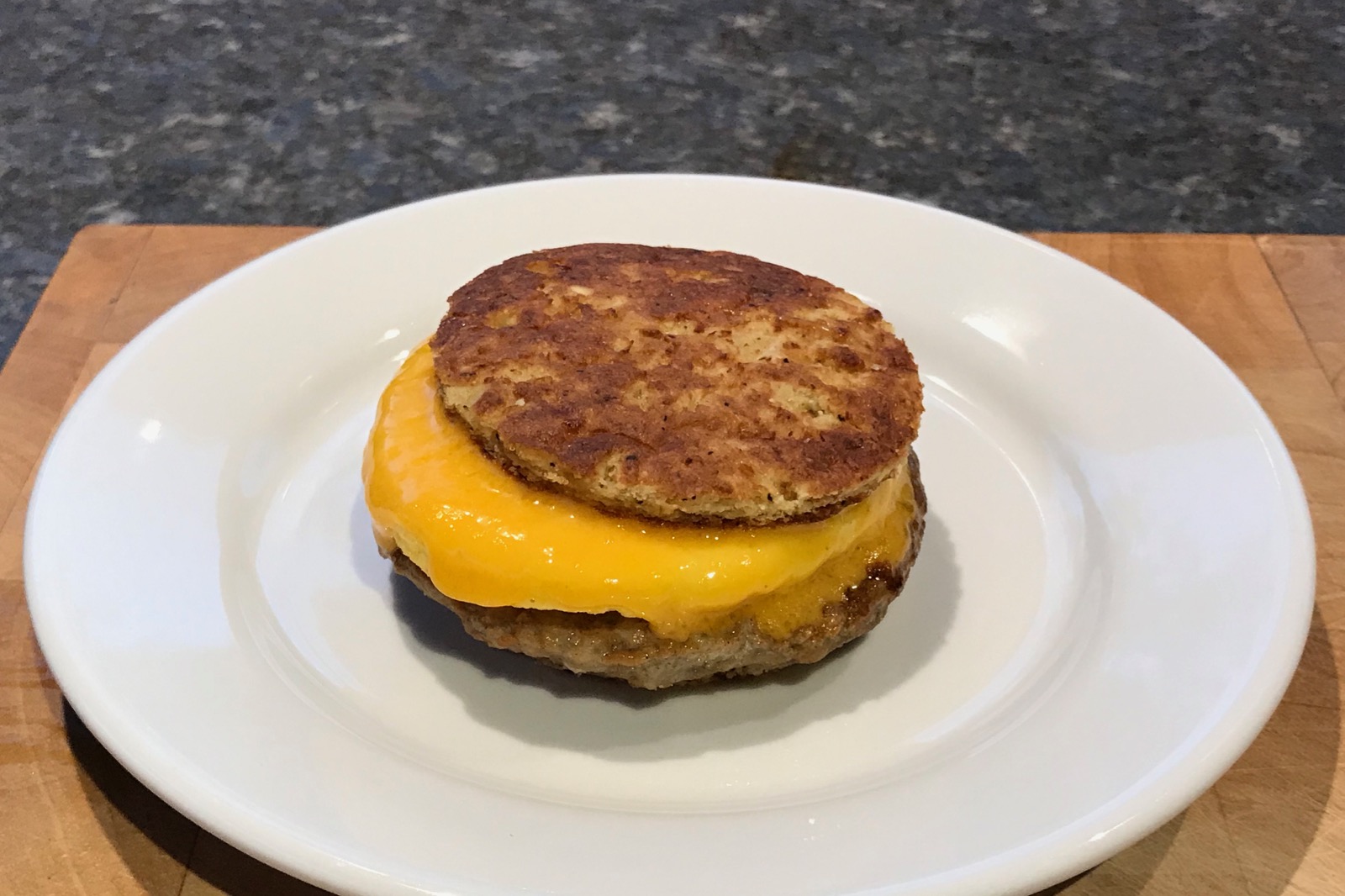 This is a low-carb sausage, egg and cheese breakfast sandwich from Real Good Foods. The bread is replace by cauliflower and Parmesan cheese It's actually pretty good!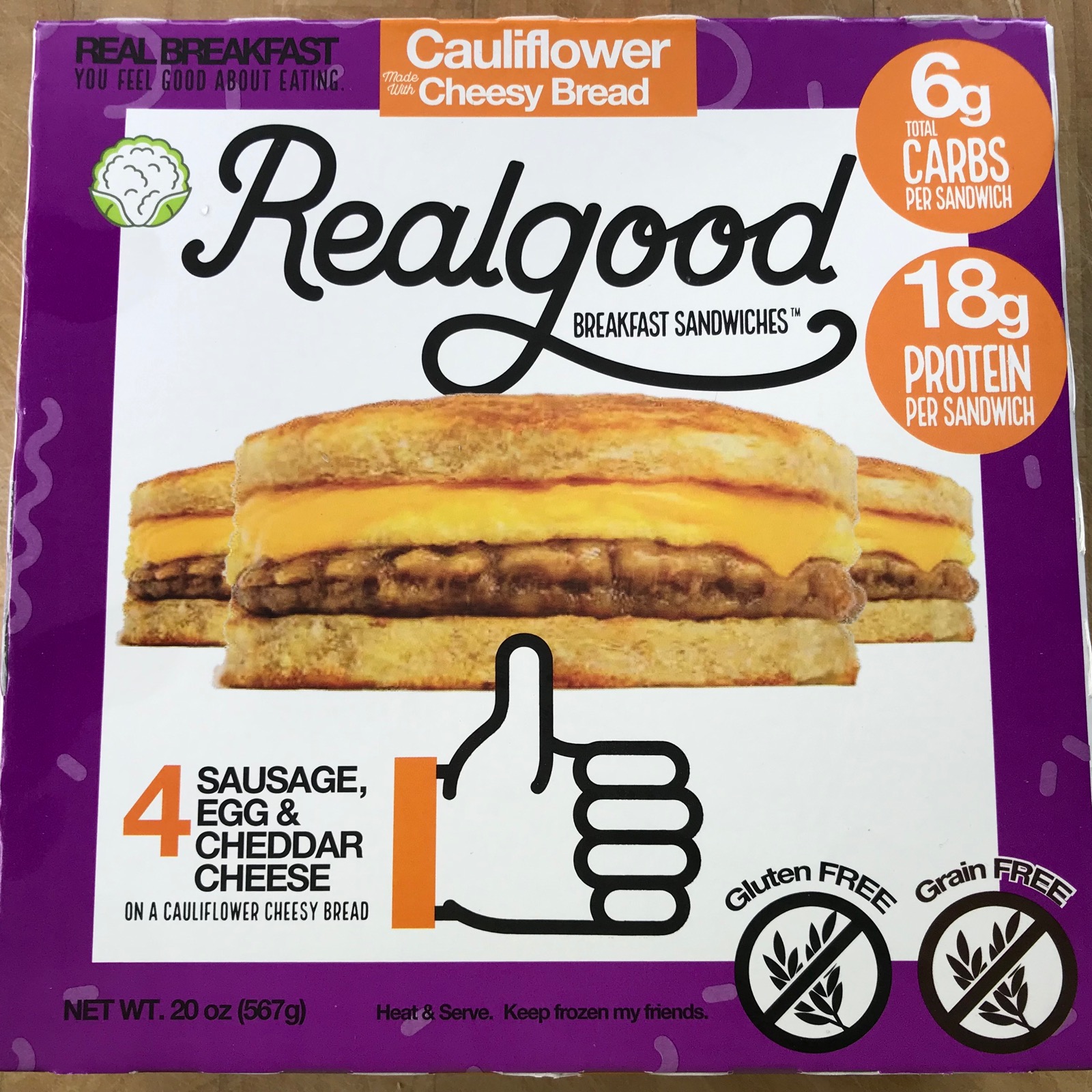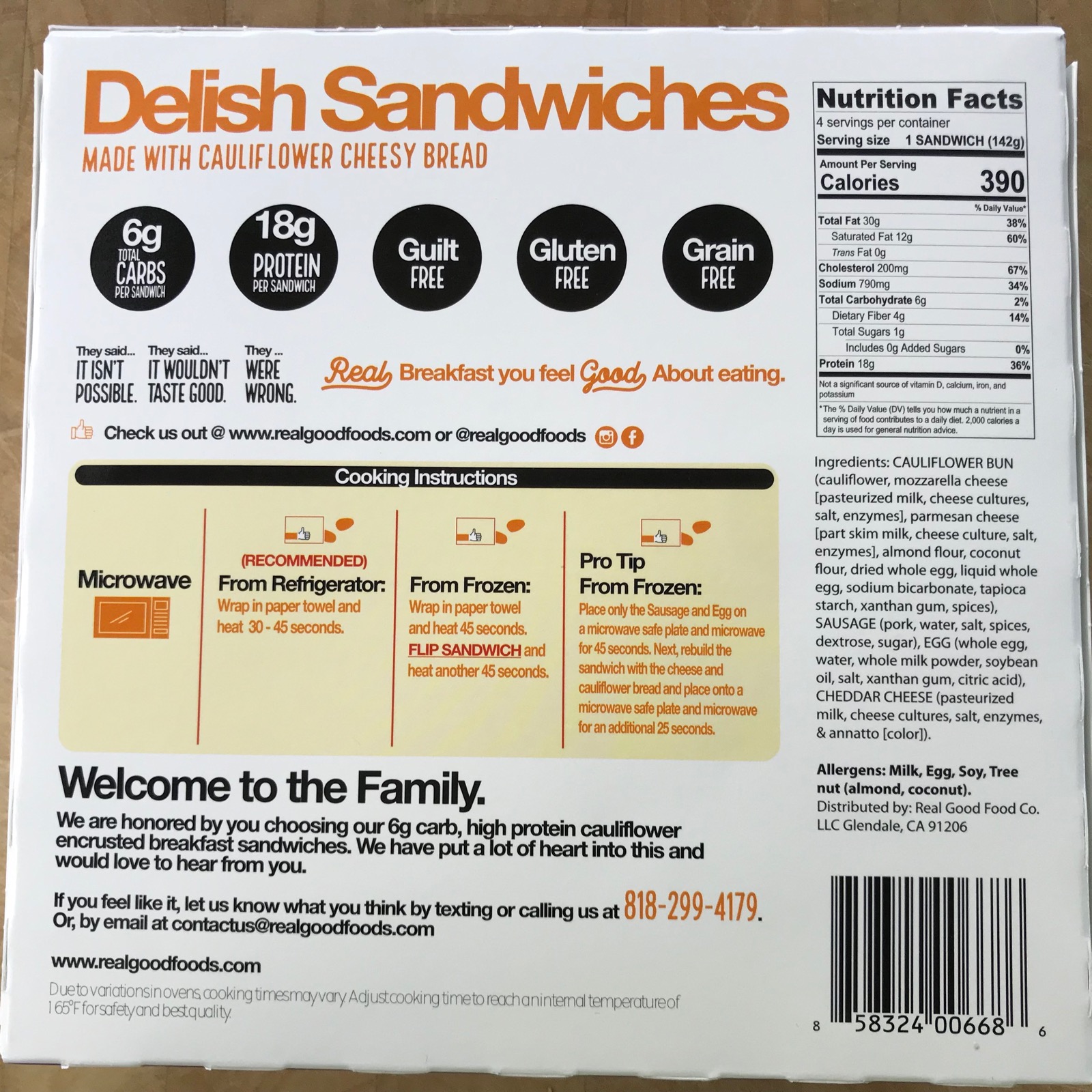 6g carbs, 18g protein, and 390 calories. At first I though 390 calories kind of seemed like a lot, but I noticed the self-serve muffins in my grocery store now have calorie counts on them, and most of them are 400 calories!
This is what the frozen sandwich looks like in its plastic bag. There are 4 in the box above.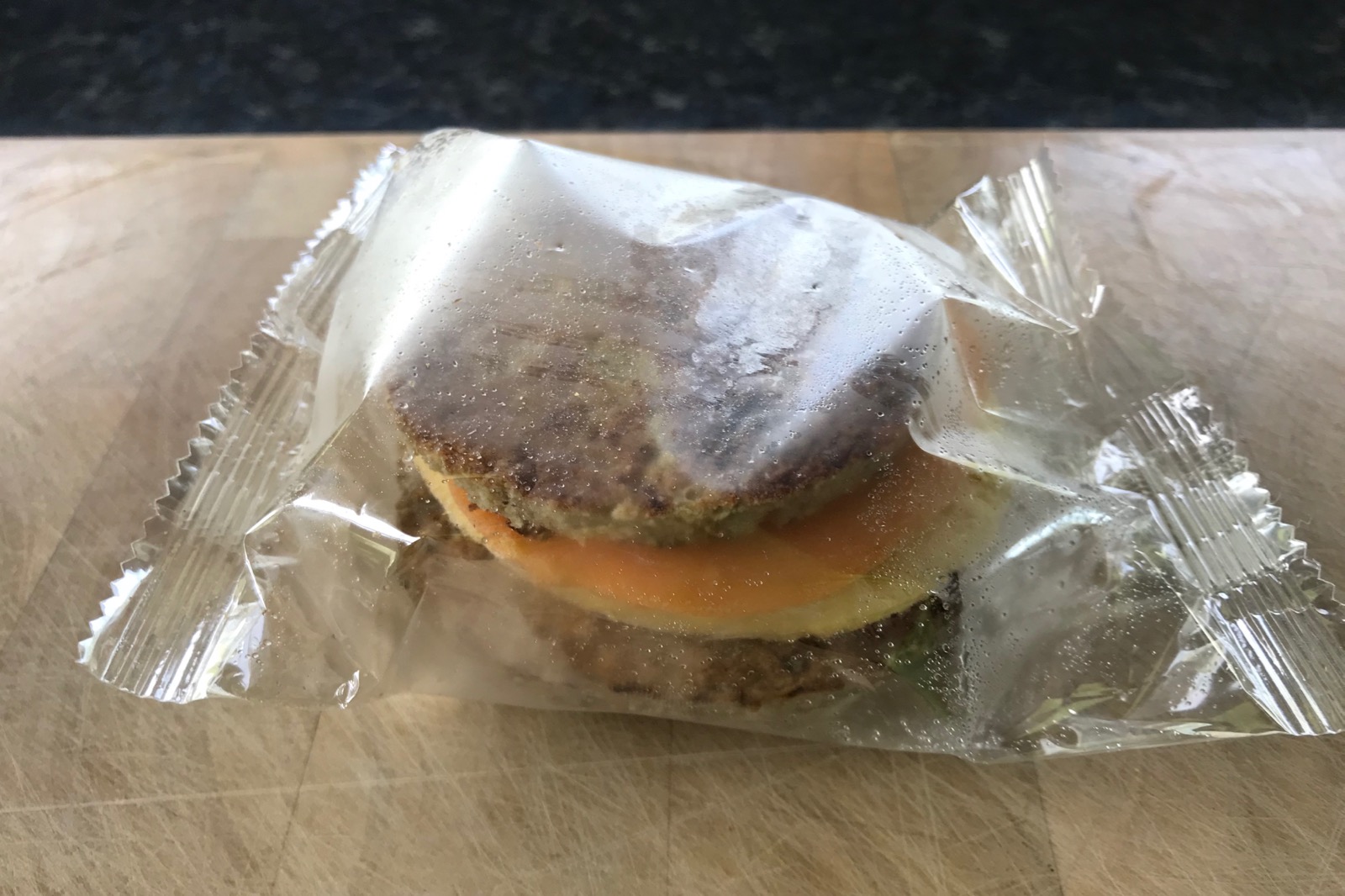 There was an insert with updated cooking instructions in the packing box.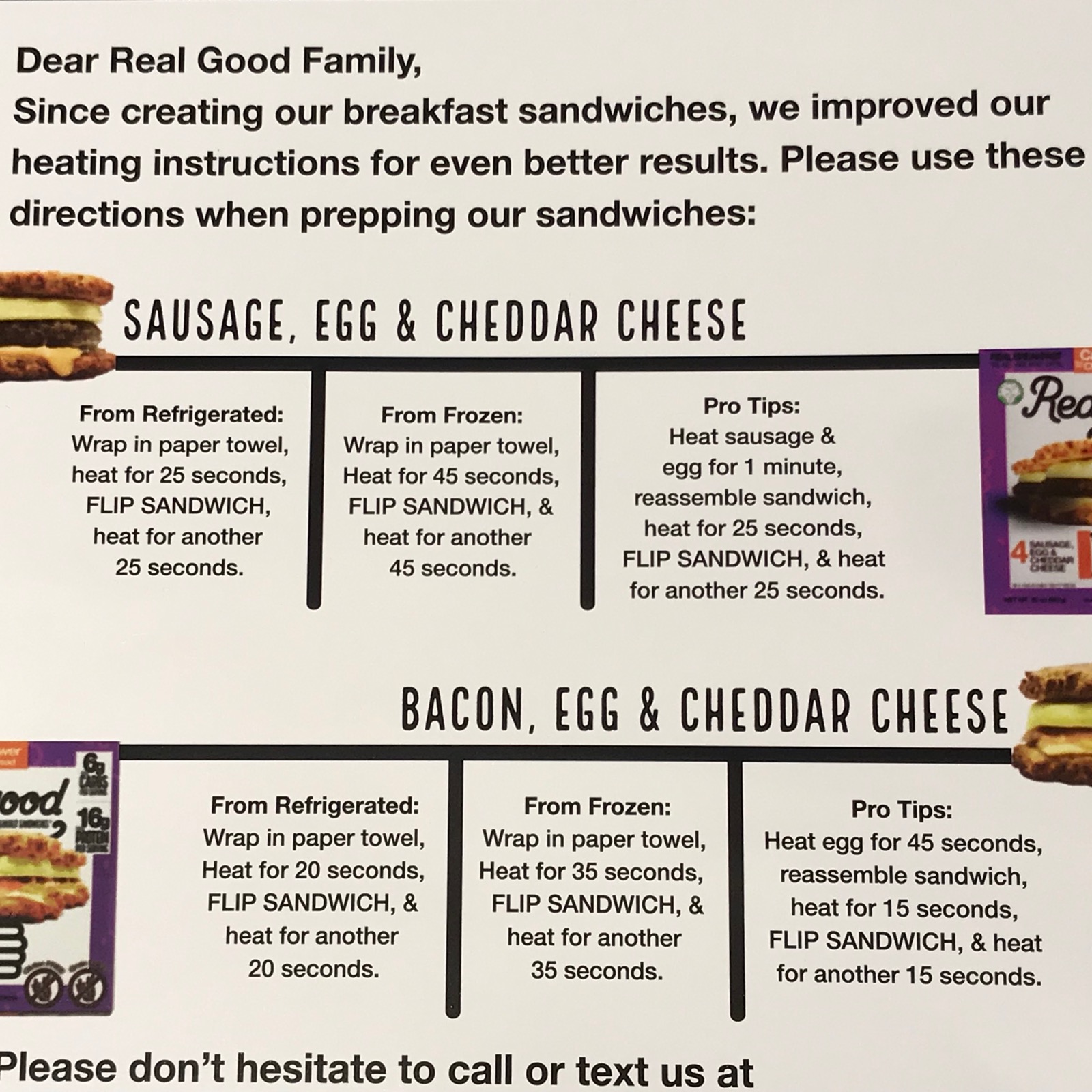 I defrosted the sandwich in its plastic bag overnight in the refrigerator. In the morning I unwrapped it and it looked like this: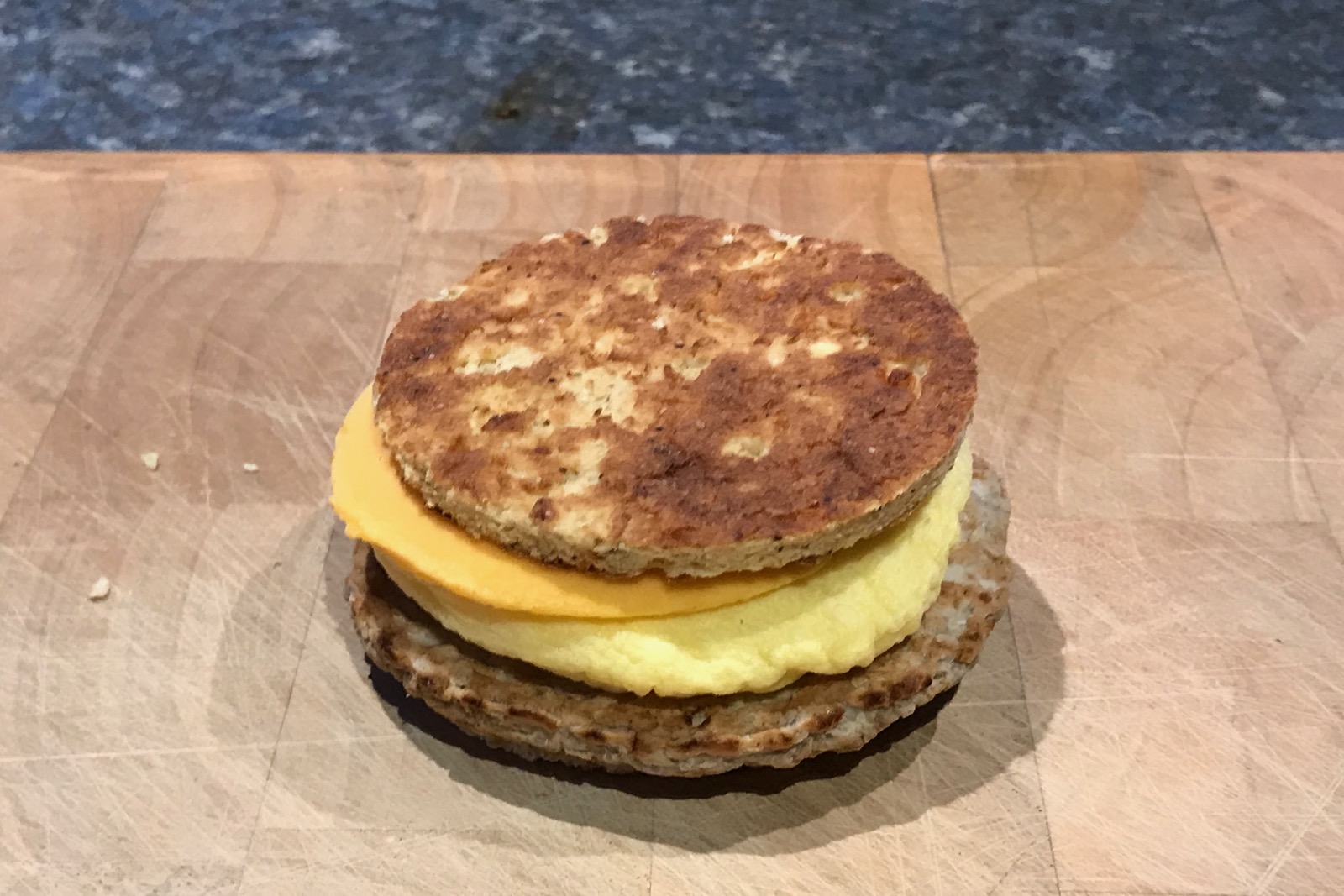 I followed the instructions to wrap in a paper towel and microwave for 25 seconds. Flip over, and microwave for 25 seconds more (from refrigerated temperature).
It was good, and quite satisfying! The cauliflower cheese bread isn't as good as English muffin, but much lower in carbs and calories. The sausage had a nice flavor, too.
Update:I'm now preparing it like this: Leave frozen until ready to cook.
Separate the cauliflower bread and cheese, leaving only the sausage and egg. Microwave for 50 seconds egg side up.
Add all of the parts back. Wrap in a paper towel, and microwave for 20 seconds, cheese side down.
Unwrap the paper towel. Flip the sandwich over to be cheese side up, put the paper towel under the sandwich, and microwave for 20 seconds.