American-style soft taco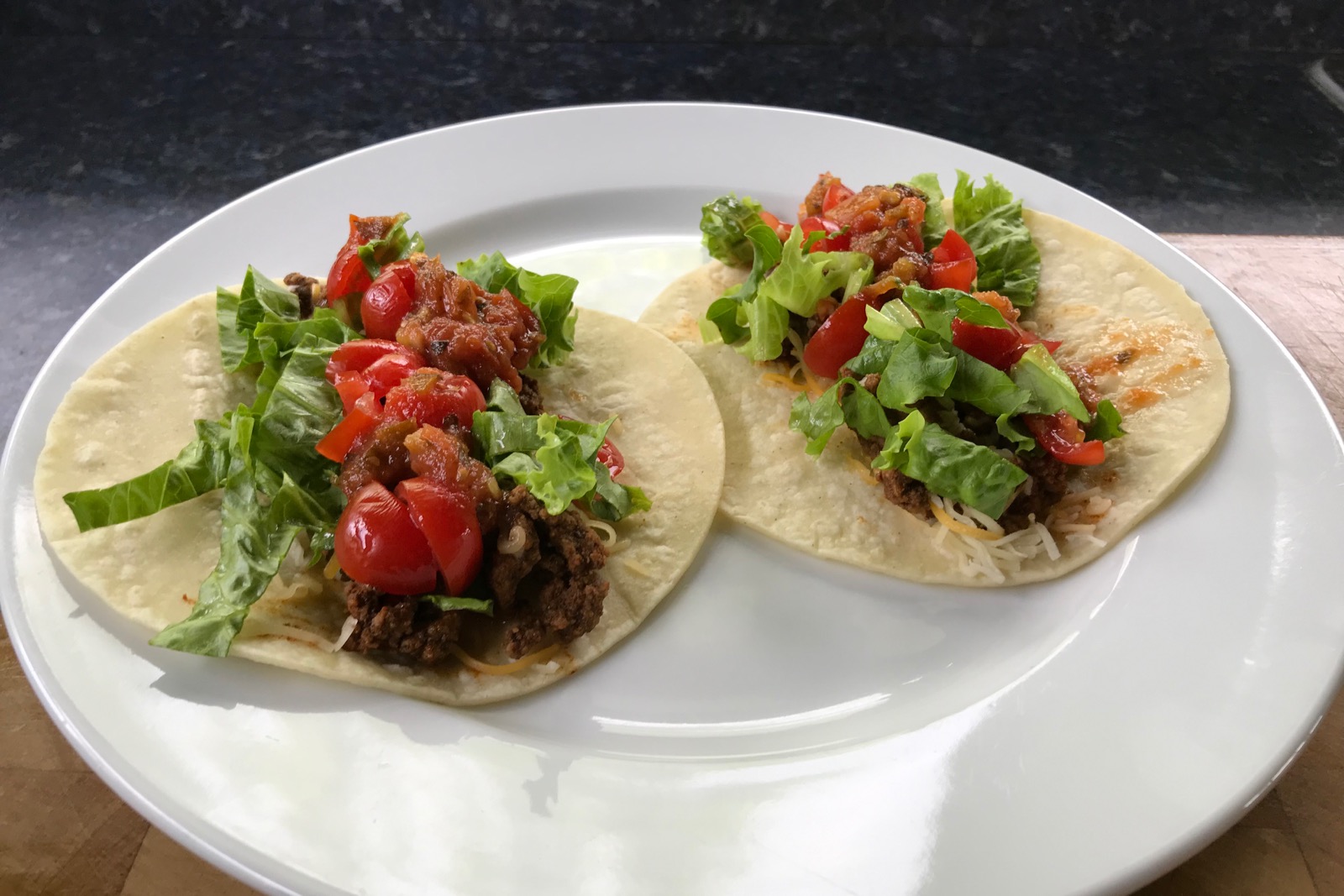 I was in the mood for a taco, so I made a simple American-style soft corn beef taco. There's not much of a recipe here.
I used store-bought small soft corn tortillas. To heat them: Heat a pot of water to boiling. Wrap the tortillas in a clean kitchen towel and place in a bamboo steamer. Place, covered, over the boiling water and steam for 1 minute. Turn off the heat but leave the tortillas in the steamer until ready to use, another 5 to 15 minutes.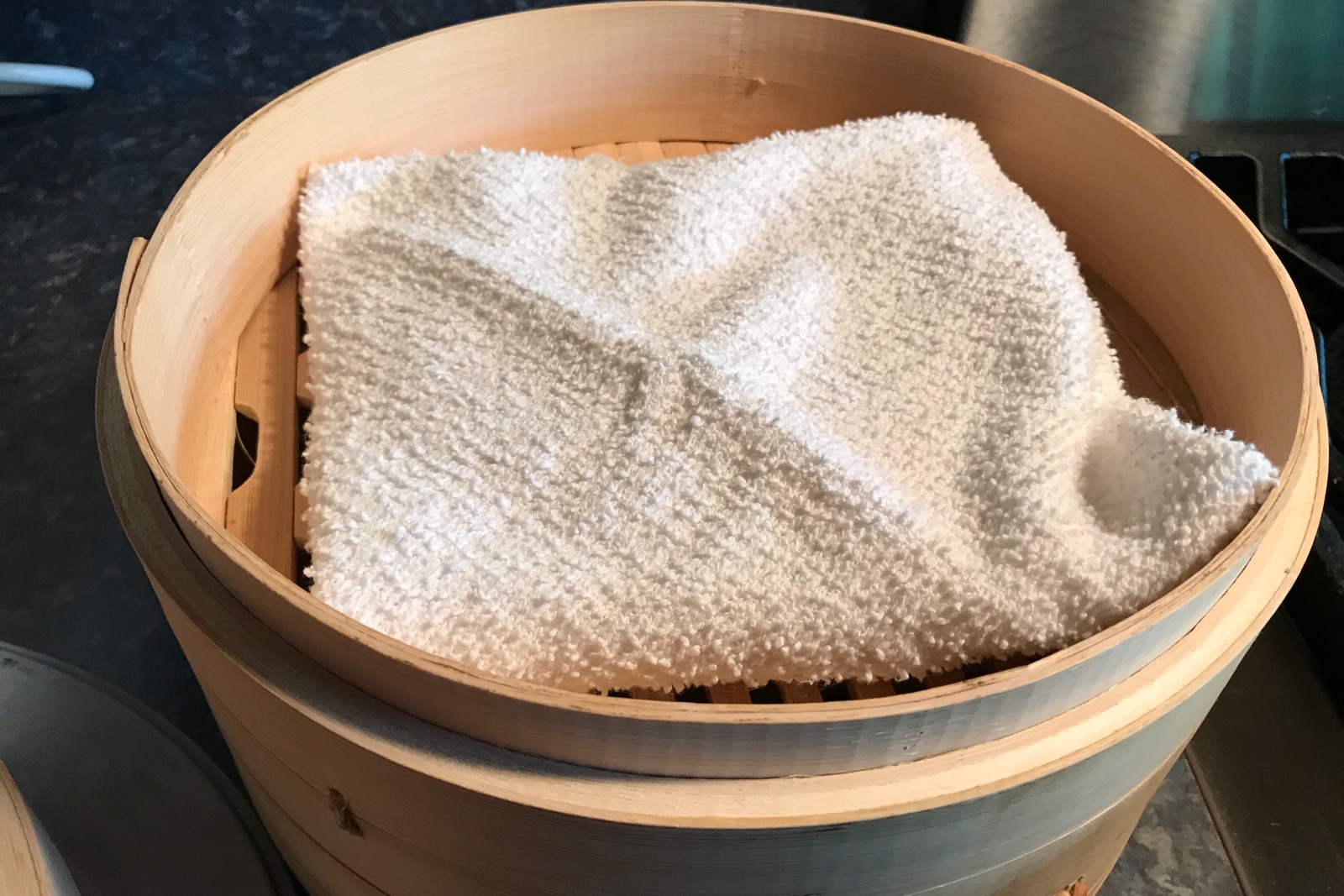 Lettuce and tomato. That's 6 small grape tomatoes and a few pieces of green leaf lettuce.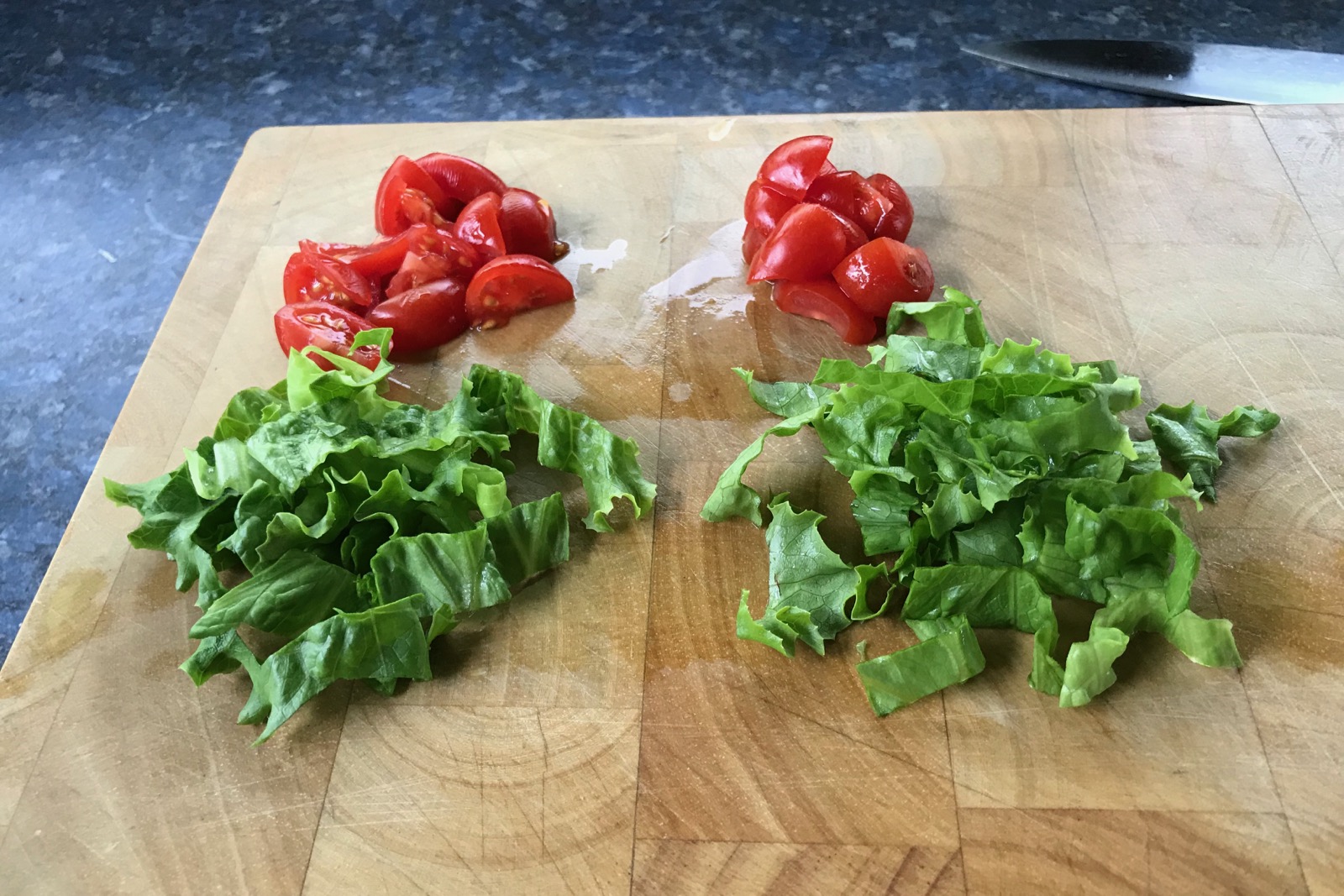 The rest is: 1.8 oz. taco-seasoned ground beef (pre-cooked), Sargento 4 cheese Mexican shredded cheese, lettuce, and tomato. And a little salsa (not pictured here).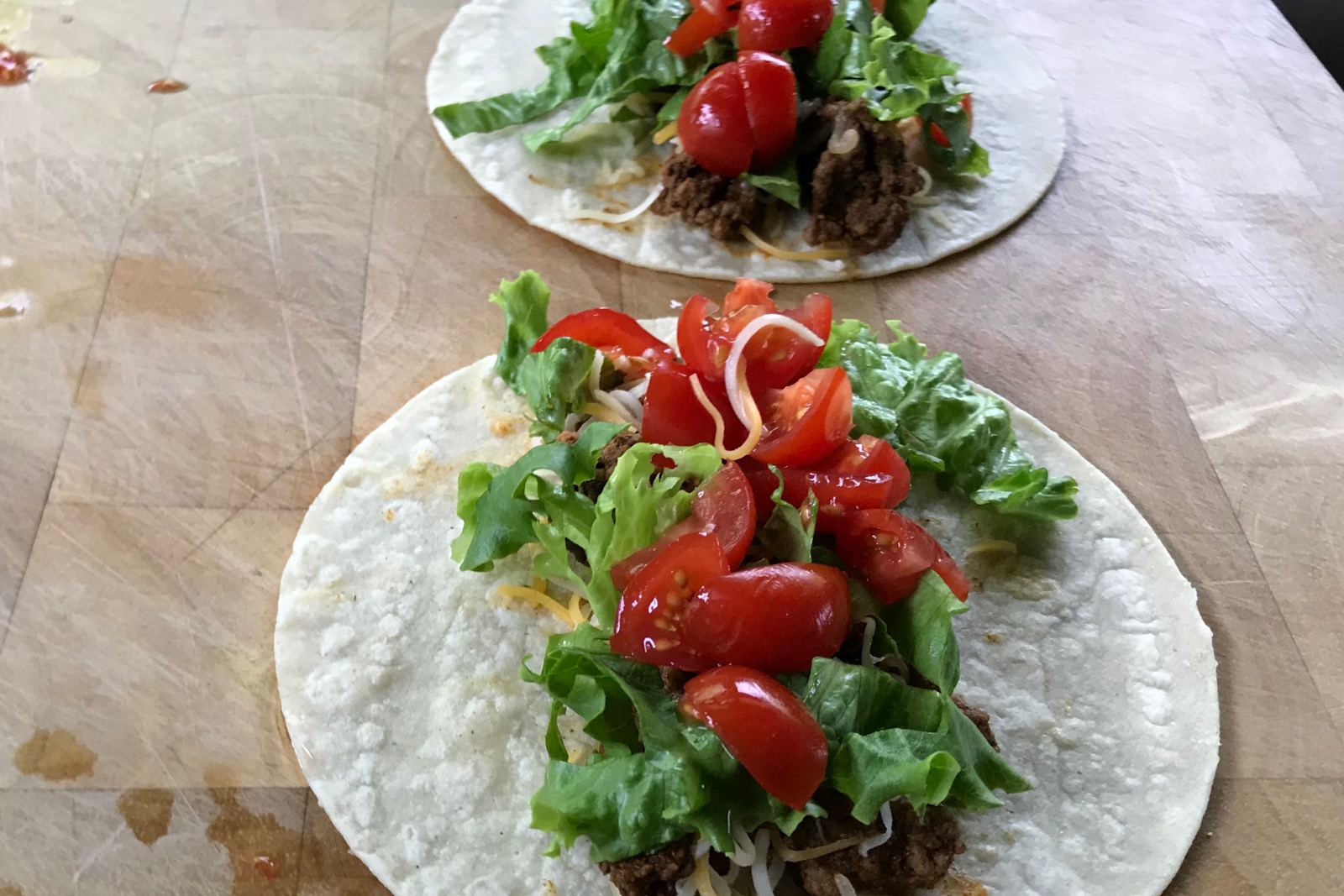 Update 2022-08-02: I've also made it as a corn hard shell taco. This is 3.0 oz. cooked taco seasoned beef, which would fit in two larger taco shells, or three smaller ones.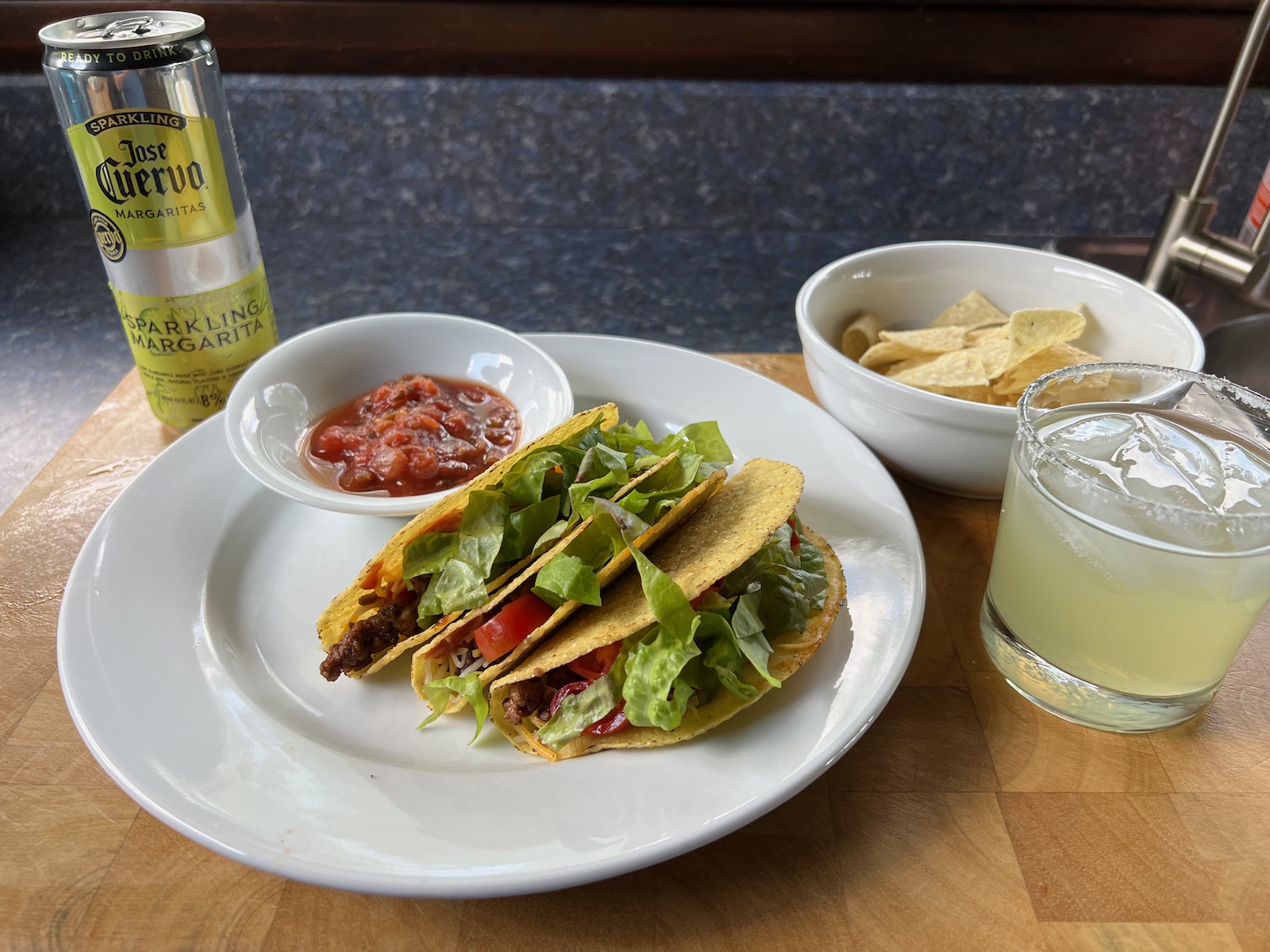 Update 2022-08-06: Or With 3.5 oz. taco seasoned beef, cheese, tomato, and lettuce. And a sauza hornitos tequila.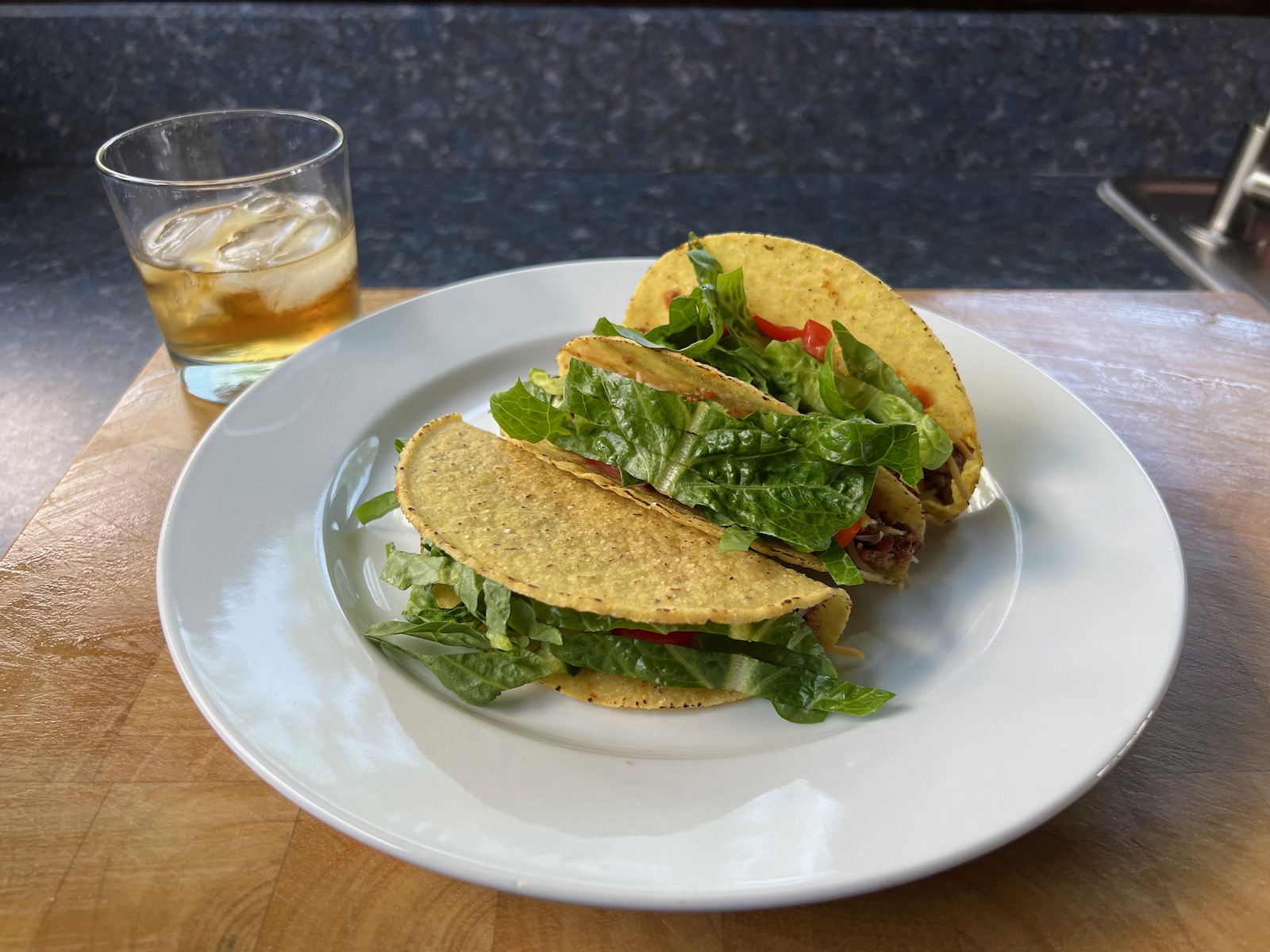 Update 2022-08-19: Also works great with 3.0 oz. taco seasoned chicken breast tenders.