Asian salad with kale pesto and crunchy carrot lentil mix (Hungryroot)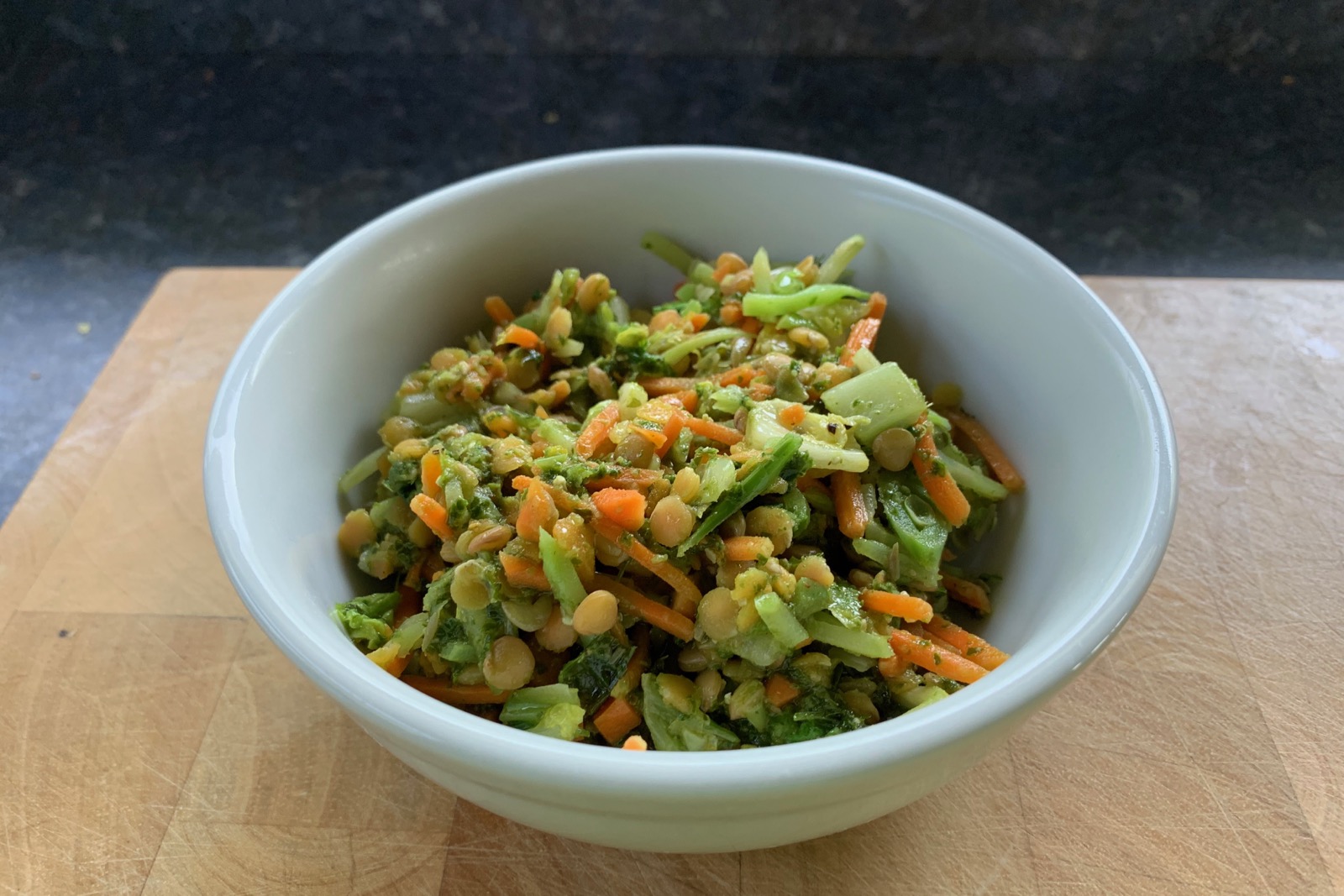 This is one of the recommended recipes, and it's good! Stuff like this is one of the reasons I signed up for Hungyroot - this dish is healthy and not something I would normally make by myself.
85 grams Asian Salad Mix (1/3 package) 100 grams Crunchy Carrot Lentil Mix (1/2 package) 50 grams Kale Pesto (4 tbsp.)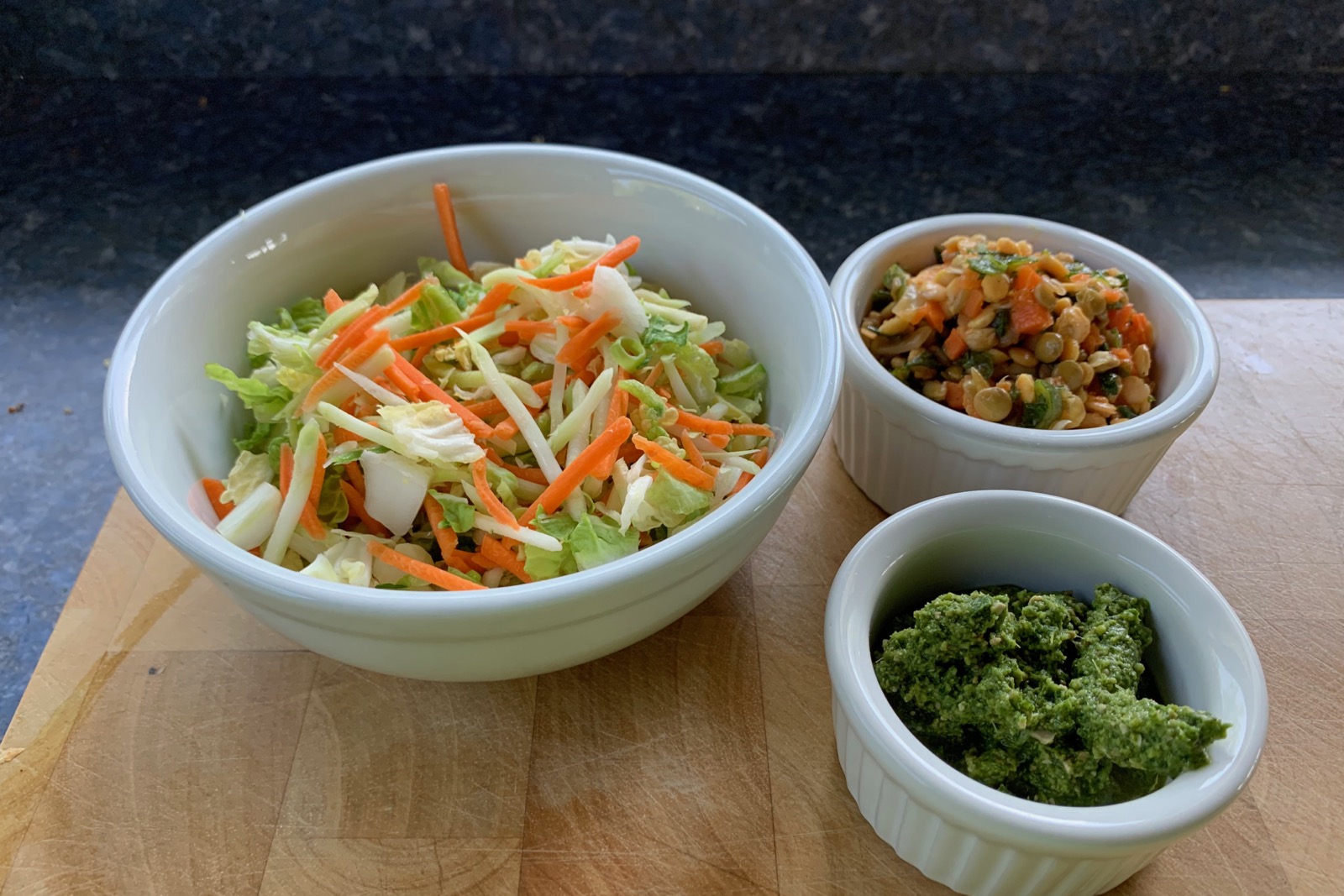 Heat a sauté pan over medium heat.
Add 1 tbsp olive oil.
Stir-fry the Asian salad mix (Napa Cabbage, Broccoli Stems, Carrots, Kohlrabi, Sugar Snap Pea) for 2 minutes.
Season with salt and freshly ground black pepper.
Add the crunchy carrot lentil mix and cook for another minute.
Remove from the heat.
Stir in the kale pesto.
Serve!