Kohlrabi noodles, brown rice quinoa, and kale pesto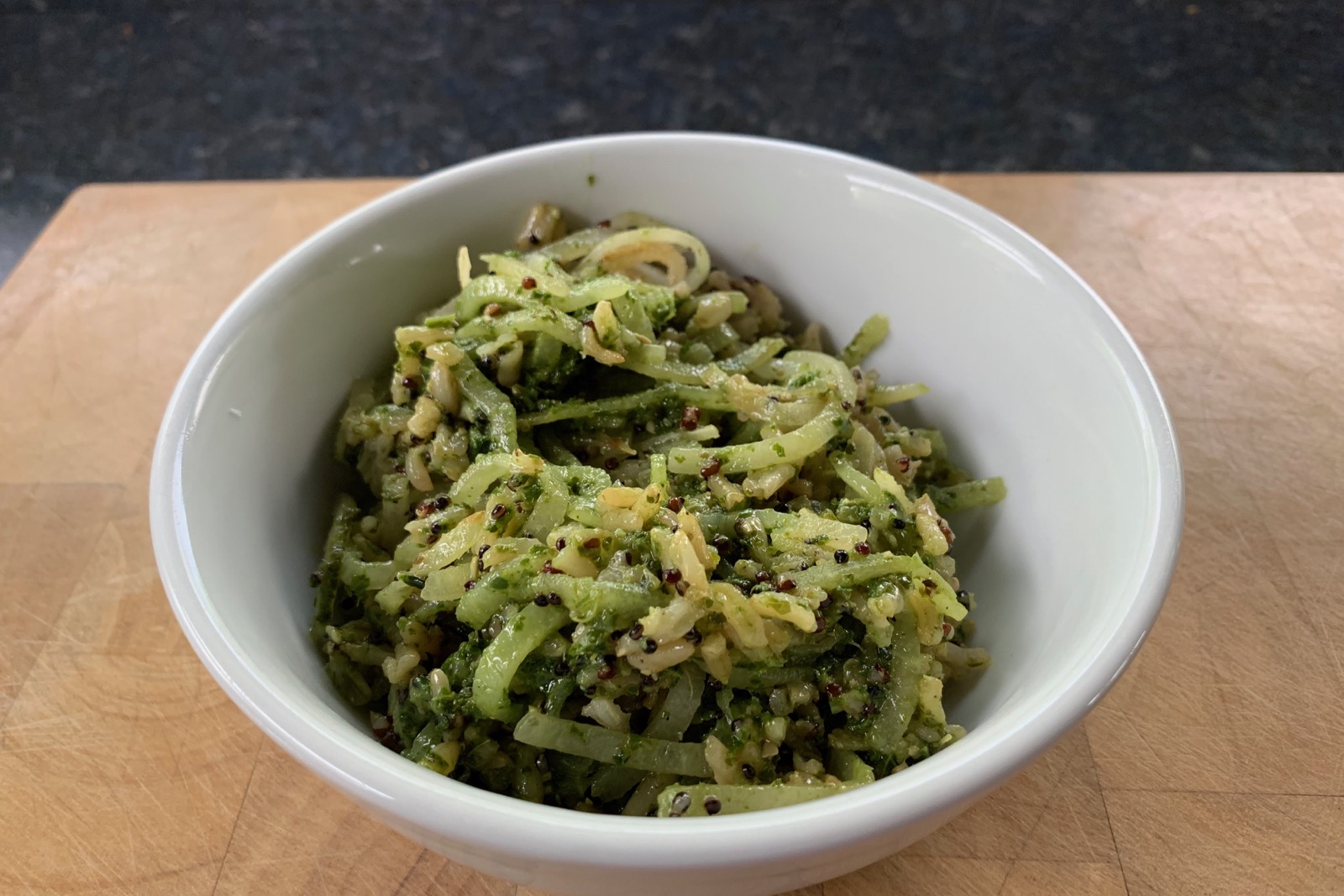 85 grams Kohlrabi Noodles (1/3 package) 70 grams Brown Rice Quinoa blend (1/2 package, about 1 cup) 50 grams Kale Pesto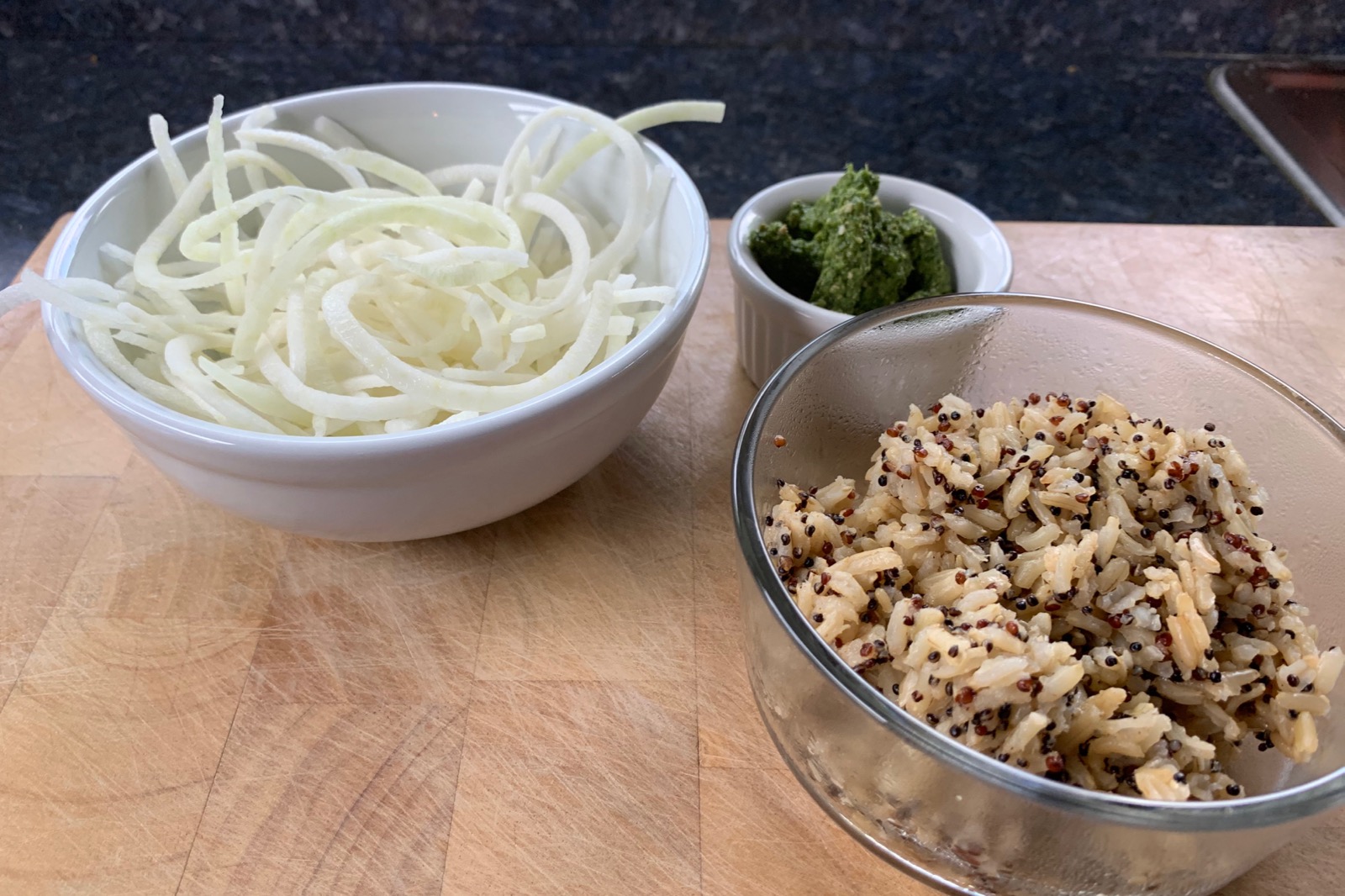 Microwave the brown rice quinoa blend in its package for 90 seconds. It's two servings, so divide in half and refrigerate the other half.
Heat a sauté pan over medium heat.
Add 1 tbsp. olive oil.
Cook the kohlrabi noodles for 4 minutes. If cooking an entire package, probably 5 minutes.
Season with salt and freshly ground black pepper.
Add 2 tbsp. water and cook for another minute.
Add the cooked brown rice quinoa blend.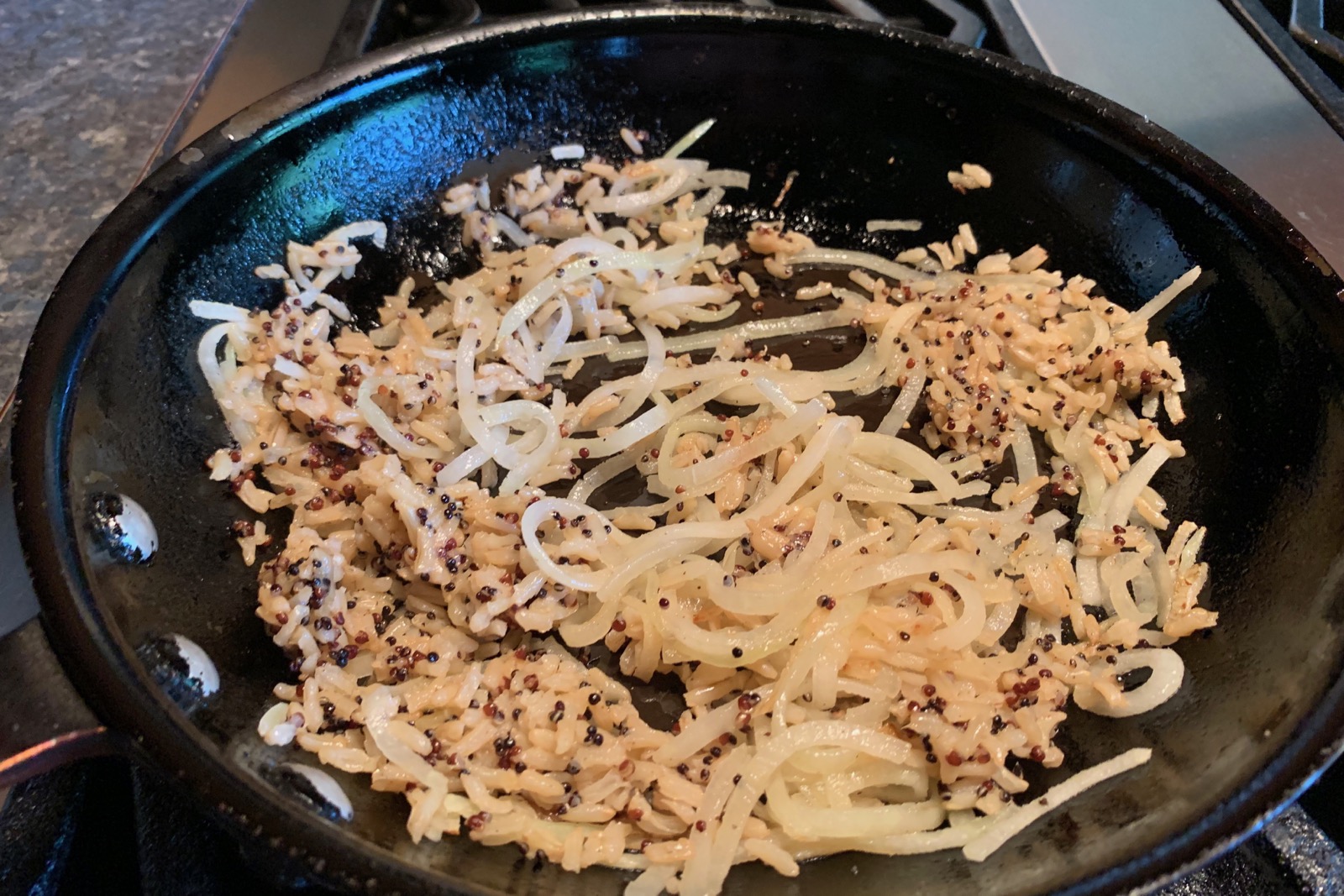 Remove from the heat.
Add the kale pesto.
Serve!