Red lentil fusilli with chickpea pesto (Hungryroot)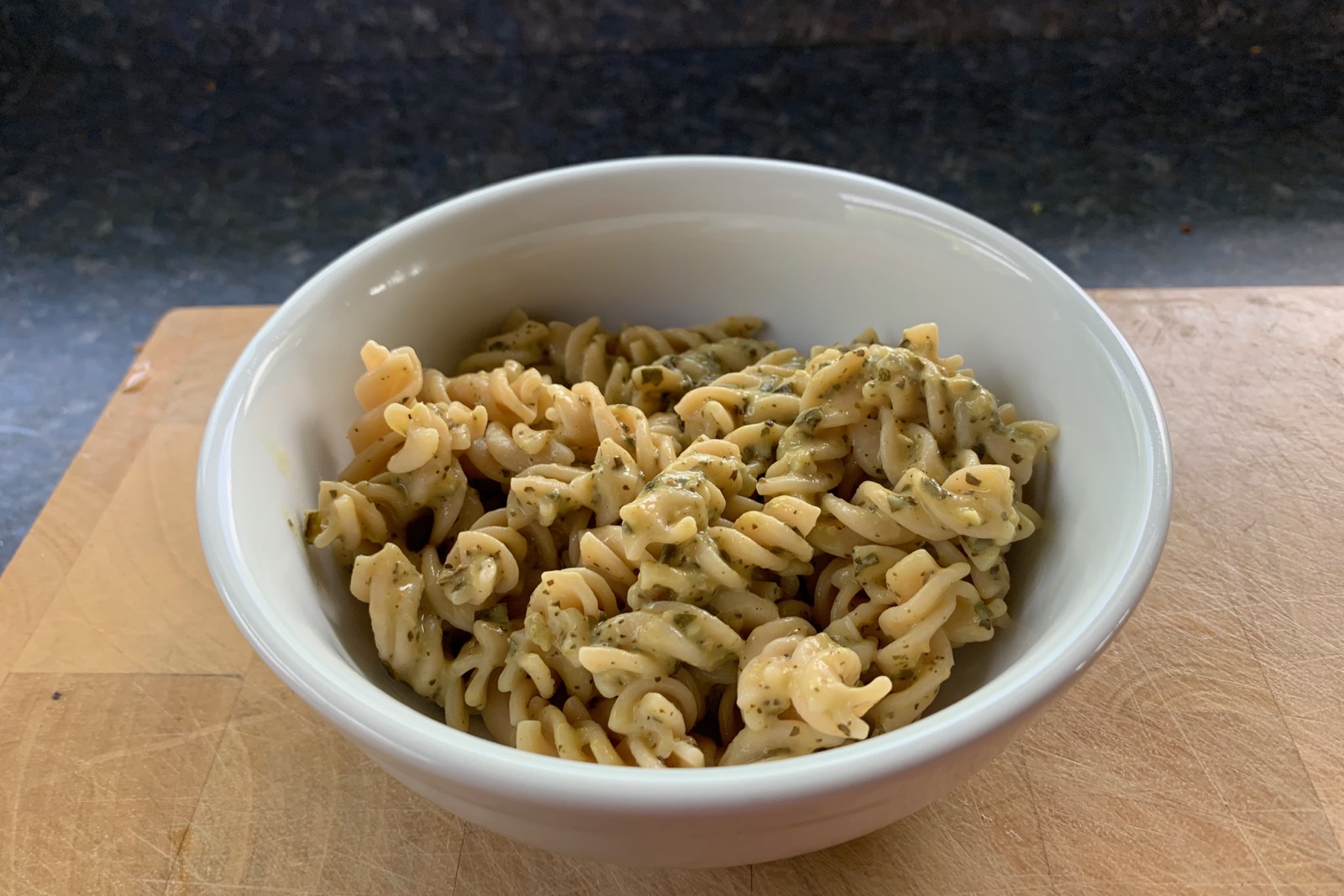 This is one of the recommended combinations. It's good. The chickpea pesto has a nice flavor.
70 grams red lentil fusilli (2.5 oz.) 50 grams chickpea pesto (4 tbsp.)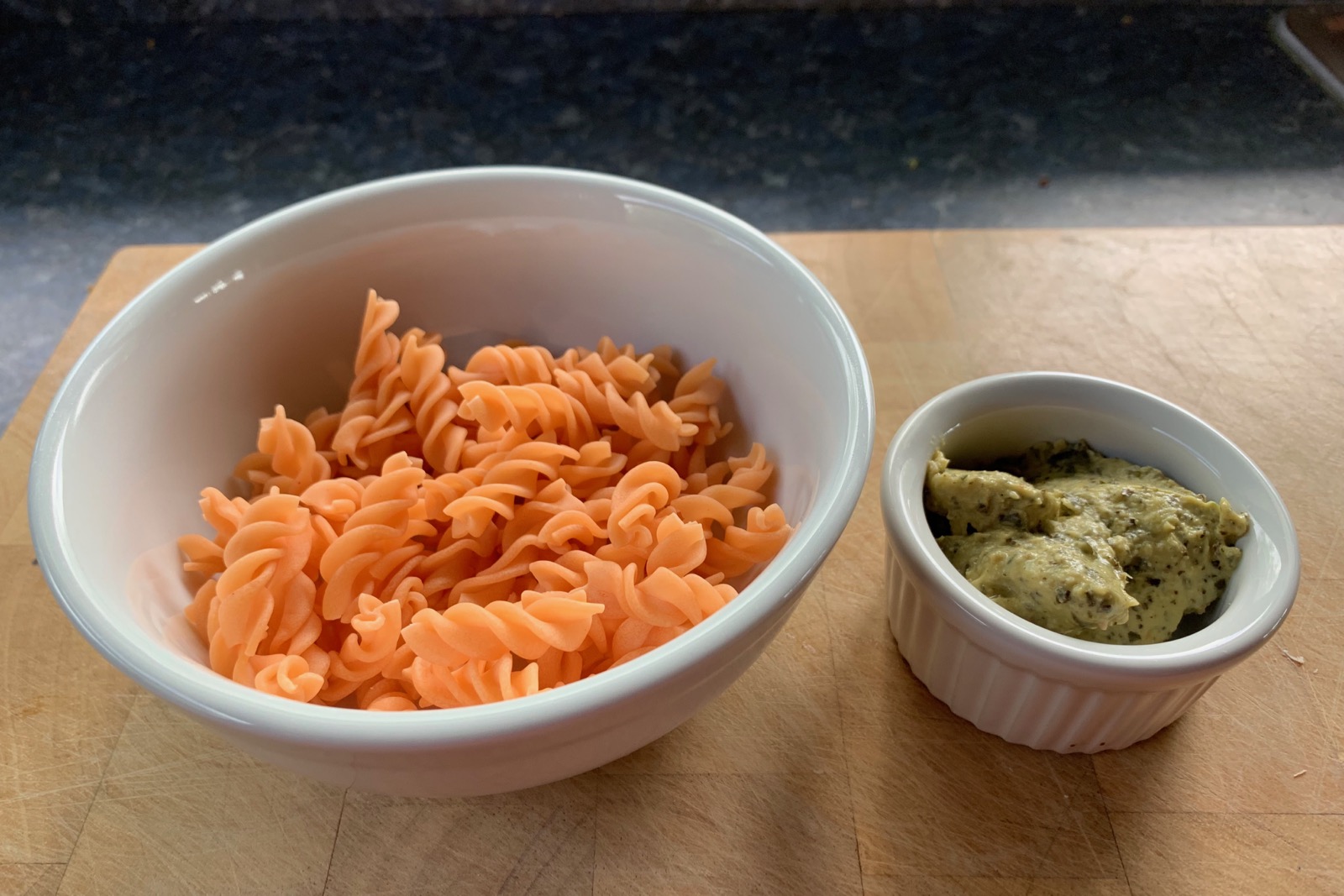 I reduced the serving size of the fusilli from 85 grams (3.0 oz.) because it seemed like too much pasta before when I had it with meatless balls. But with just the pesto, it would probably be fine, in retrospect.
Boil for 3 minutes, drain, and toss with the pesto.
Serve!