Shaved brussels salmon Thai peanut (Hungryroot)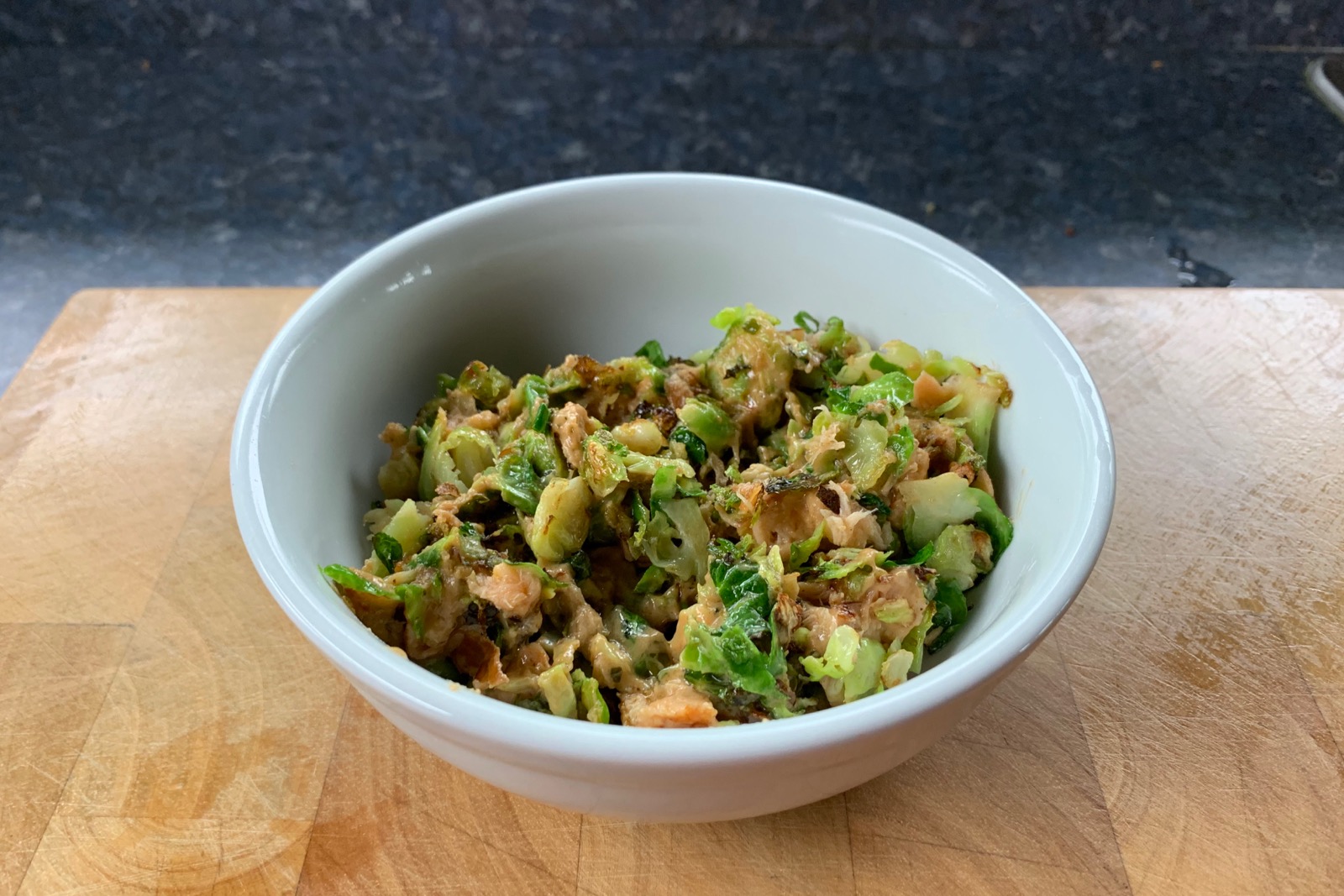 This is one of the recommended recipes. It's not bad, but the hot smoked salmon is really, really smoky. I'm not a fan and have set the preferences on the salmon to "Never."
85 grams shaved Brussels sprouts (1 1/2 cups) 55 grams hot smoked salmon (2.0 oz., 1/2 package) 50 grams Thai peanut sauce (4 tbsp.)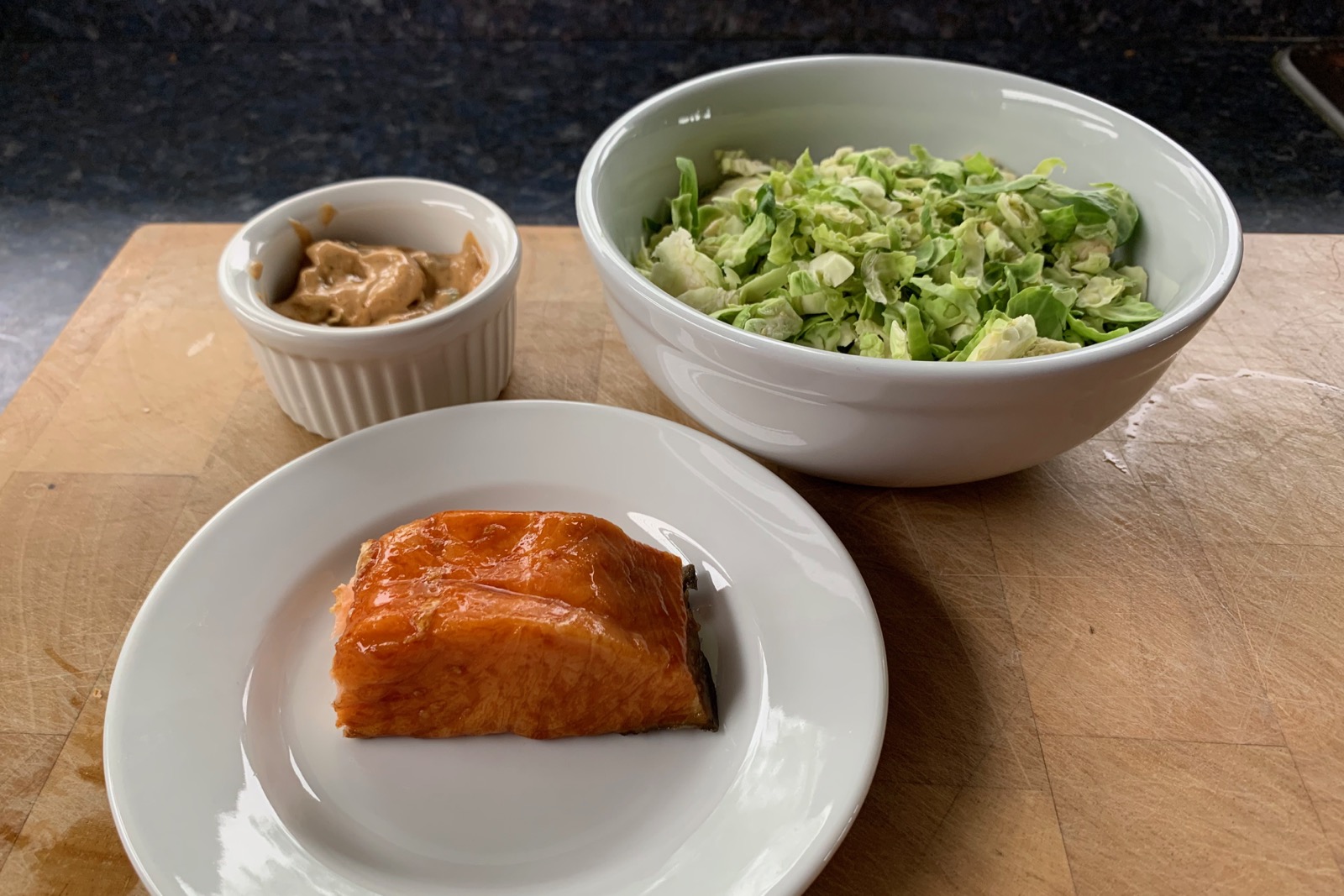 Add olive oil sauté pan over medium-low heat.
Cook the Brussels sprouts for 4 minutes. If they look dry, add a little more olive oil.
Flake the salmon and add to the Brussels sprouts. Cook for 2 more minutes.
Season with salt and freshly ground pepper.
Remove from the heat and mix in the peanut sauce. Serve!