Sweet potato ribbons with garlic parm and smoky green lentil salad (Hungryroot)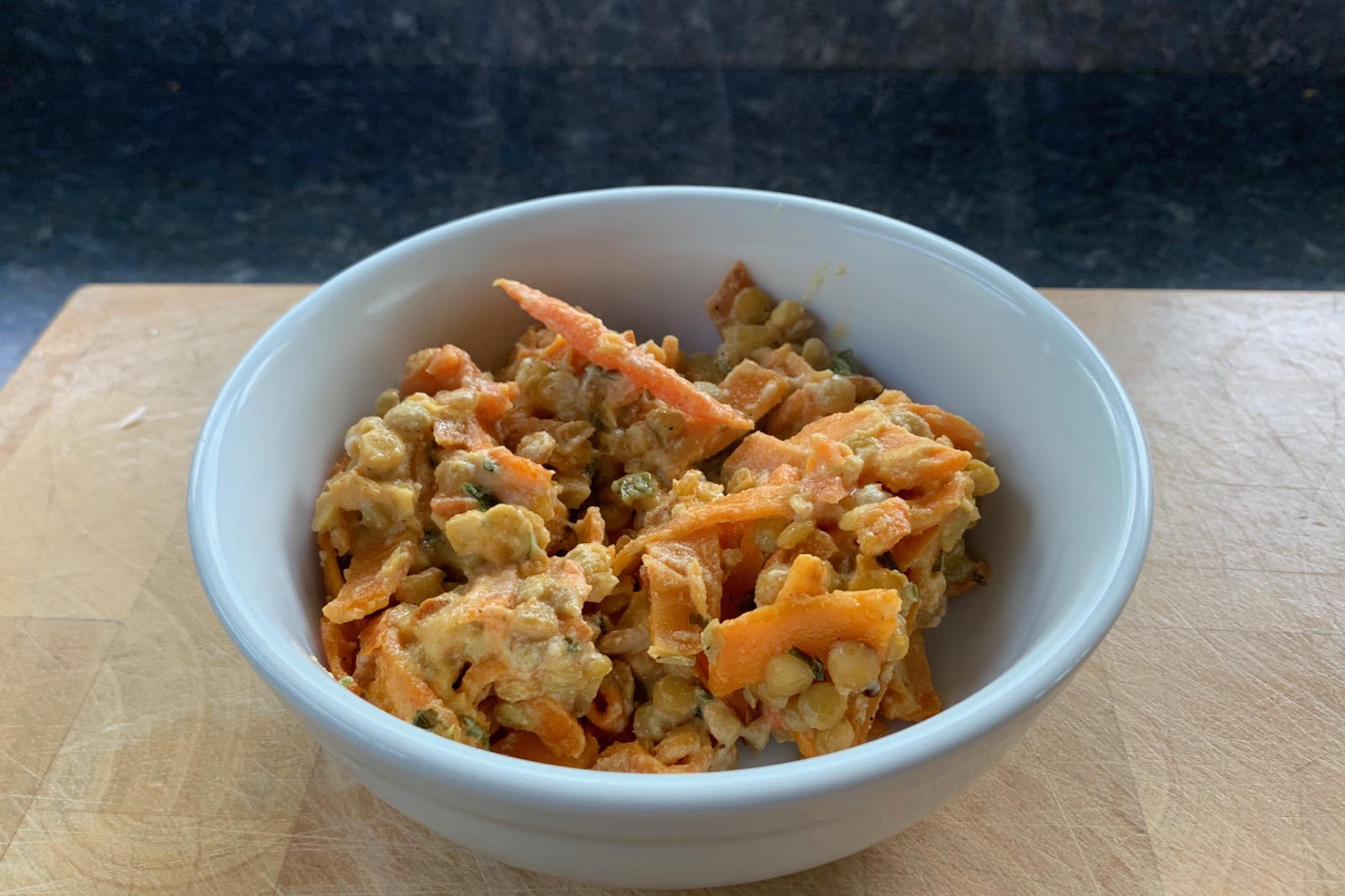 This is one of the recommended recipes. I didn't like the garlic Parm sauce in Chicken sausage, broccoli rice, and garlic Parm , but it's much better in this recipe. I have one more serving left and I'll have it again.
85 grams Sweet Potato Ribbons (1/3 package) 100 grams Smoky Green Lentil Salad (1/2 package)
50 grams Garlic Parm sauce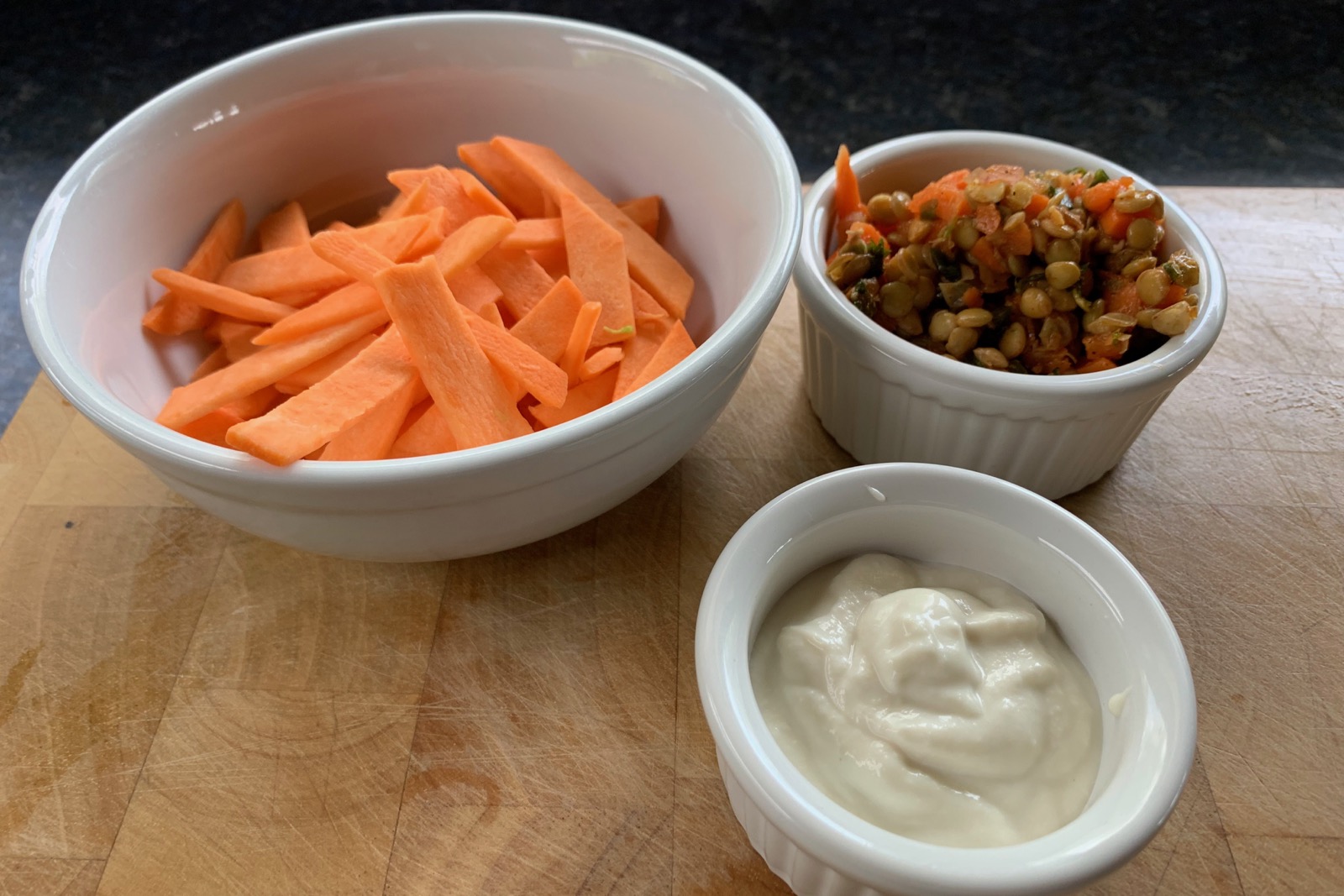 Heat a sauté pan over medium heat. Add 1 tbsp. olive oil.
Add the sweet potato ribbons and sauté for 5 minutes. The package directions say 7 minutes, but since I was only making 1/3 of a package it was fully cooked in 5.
Season with salt and freshly ground black pepper.
Add 2 tbsp. water and cook 1 minute.
Add the smoky green lentil salad and cook for 1 minute.
Remove from the heat and add the garlic Parm sauce.
Serve!