Rack of lamb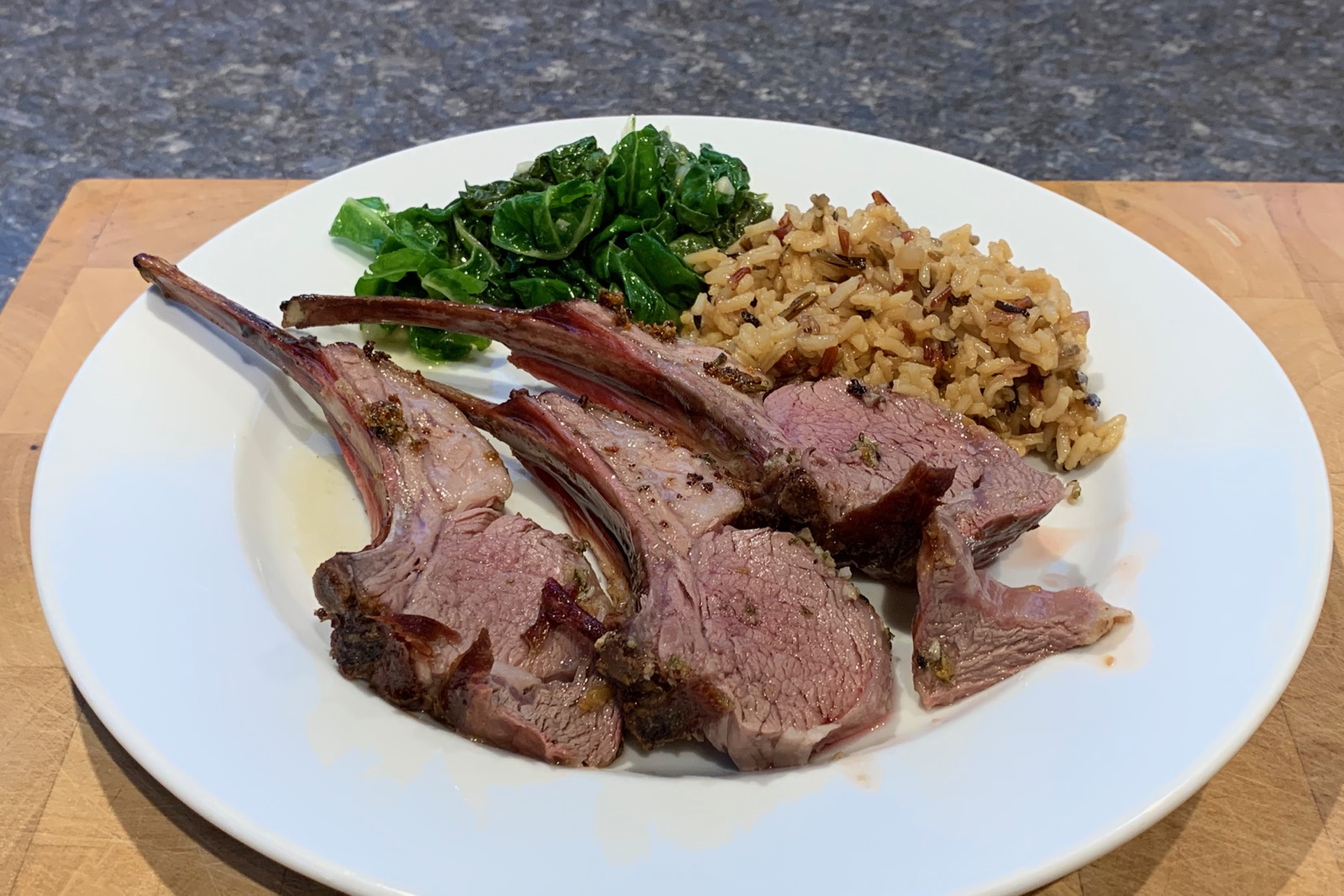 I've never made a rack of lamb before! This was good, though I overcooked it it bit. I was aiming for medium rare but ended up getting medium. It was still moist and tender, though.
It is expensive! This tiny rack was $31.78, and it make 3 servings. If you added more sides it could make 4 servings (2 chops instead of 3 per serving).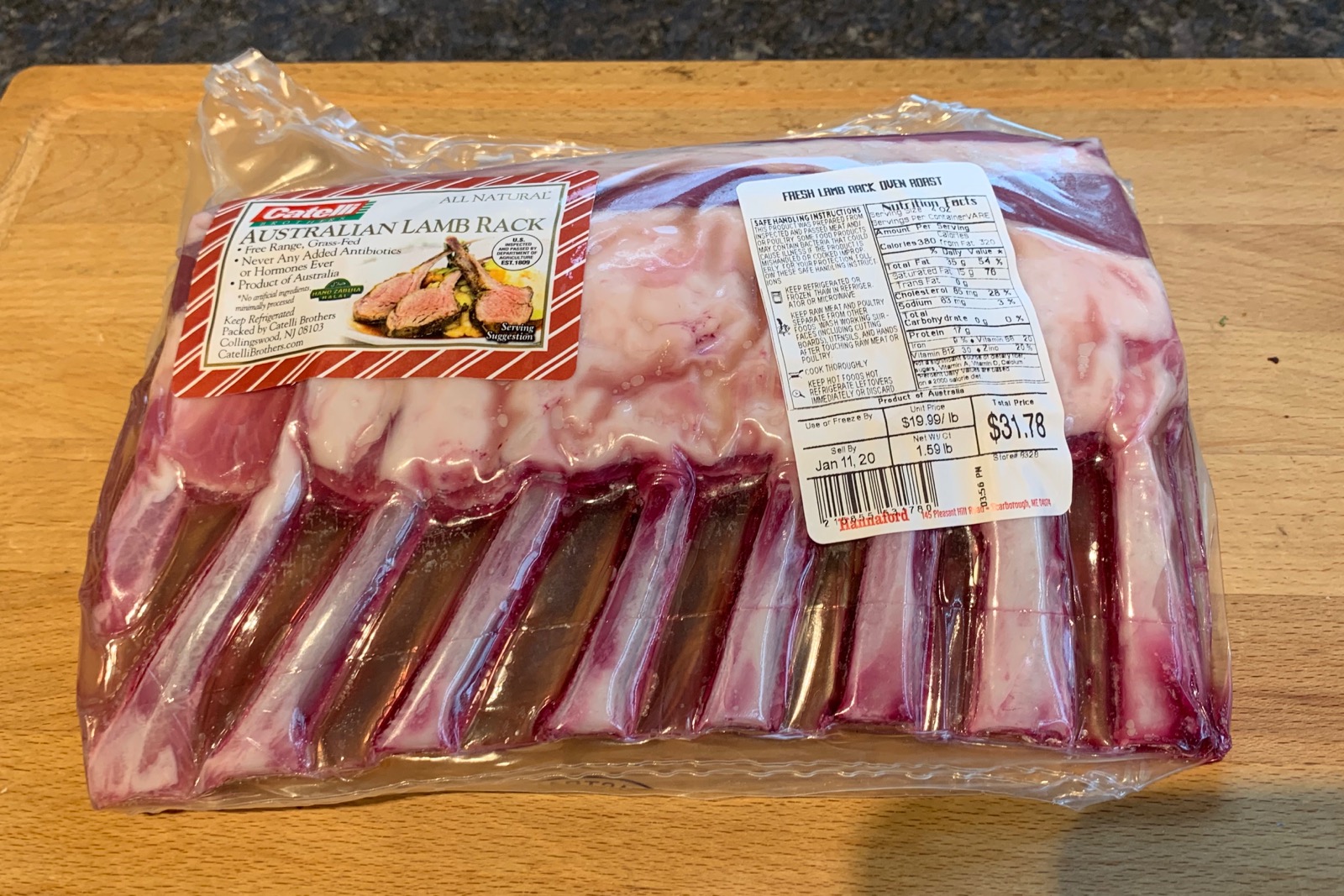 I basically used a scaled down version of this recipe however because my rack was thinner and flatter I was worried about the garlic rosemary paste burning so I lowered the heat to 400°F. Season the lamb with salt and freshly ground black pepper.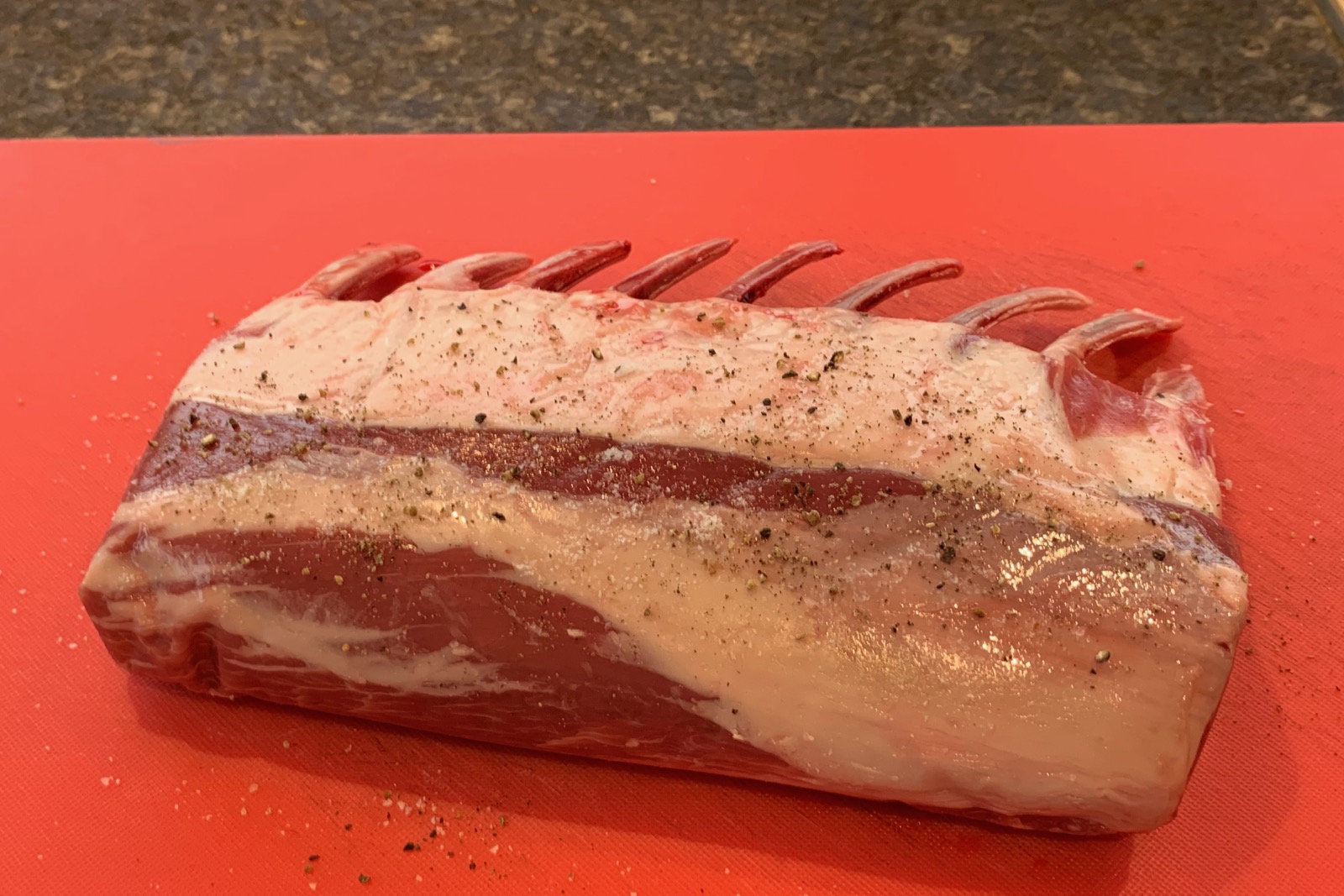 I used 6 cloves of garlic and 3 sprigs of rosemary.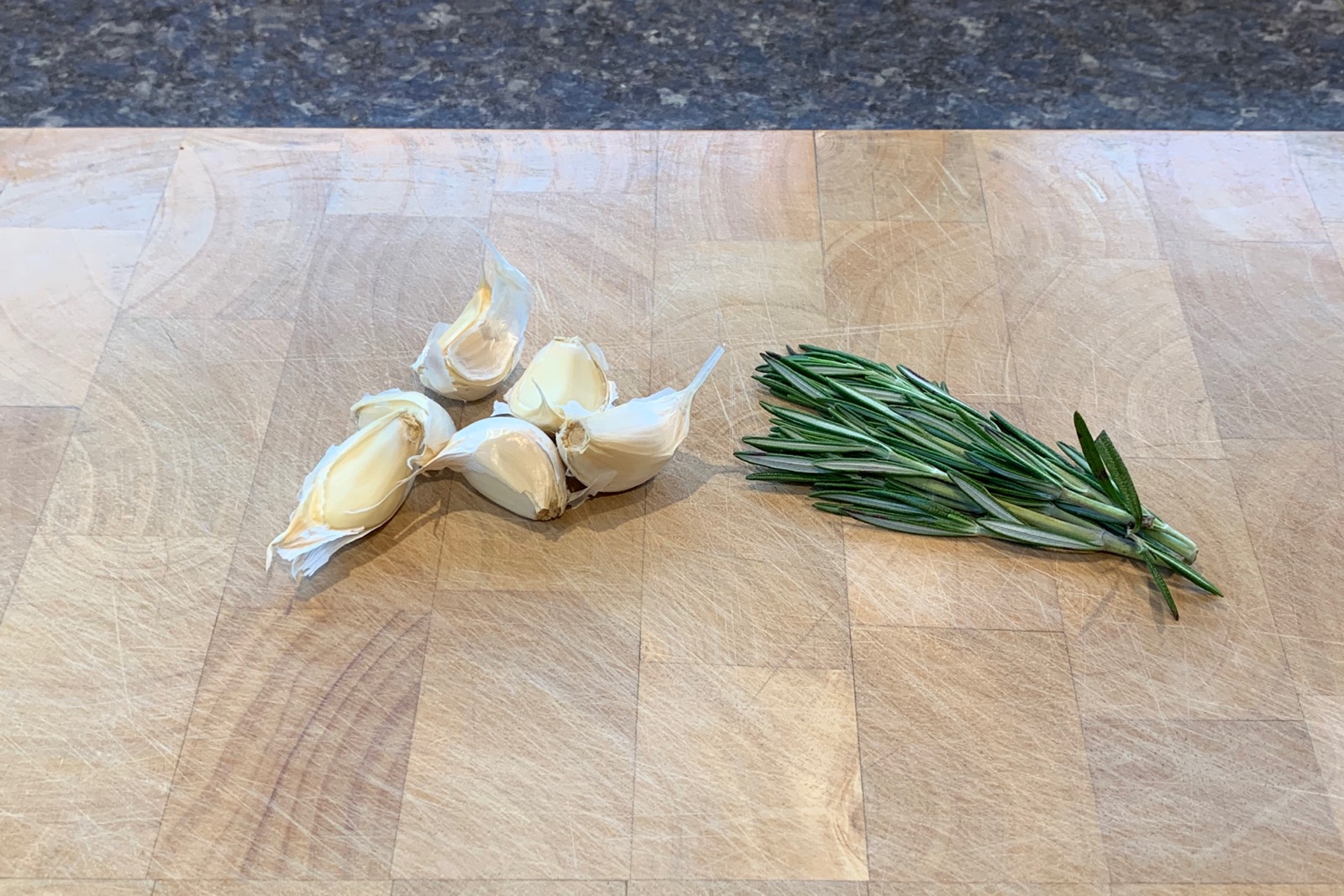 Combine the garlic and rosemary in a mini food processor. Add olive oil to make a paste.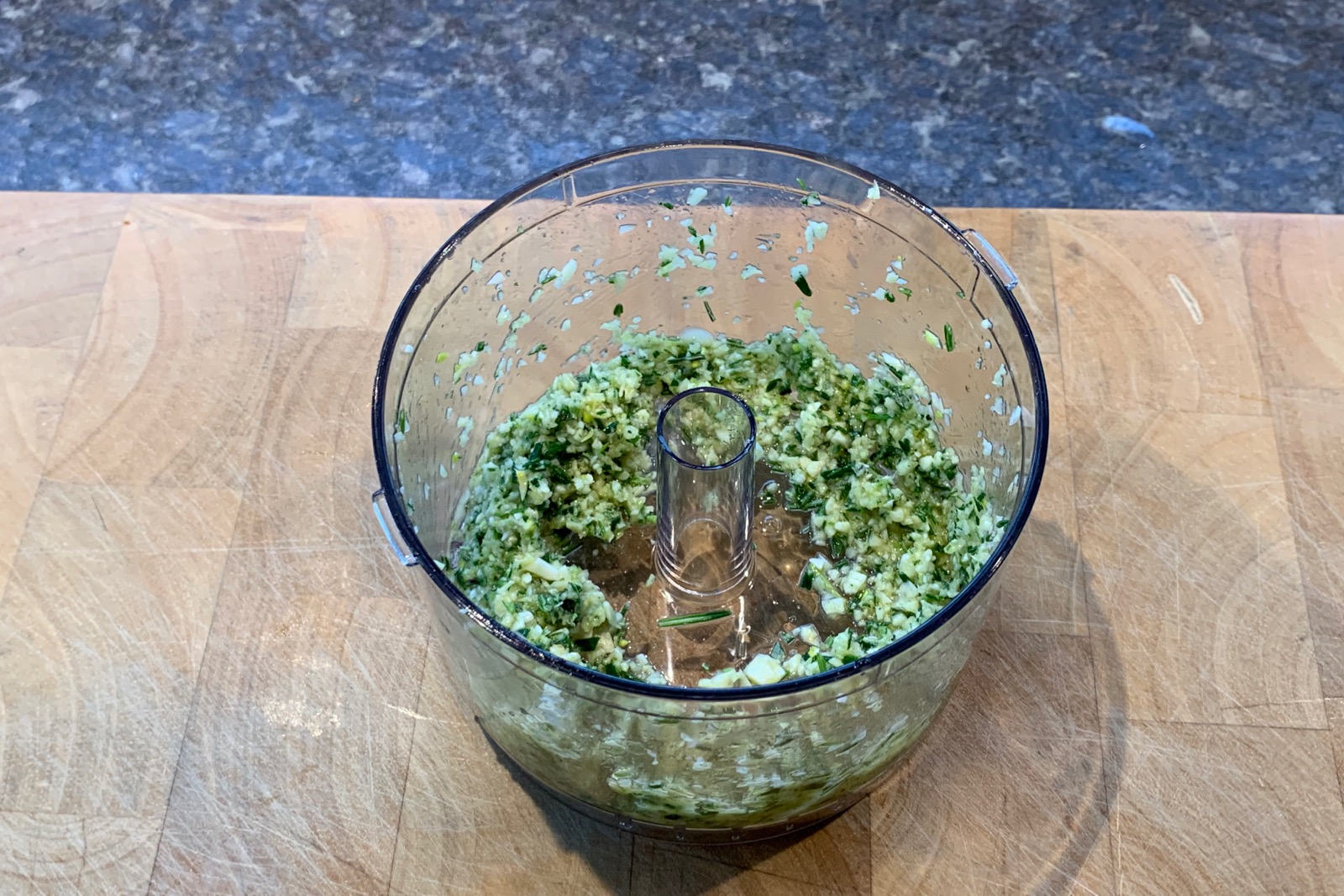 Apply to the rack, fat side up, bone side down.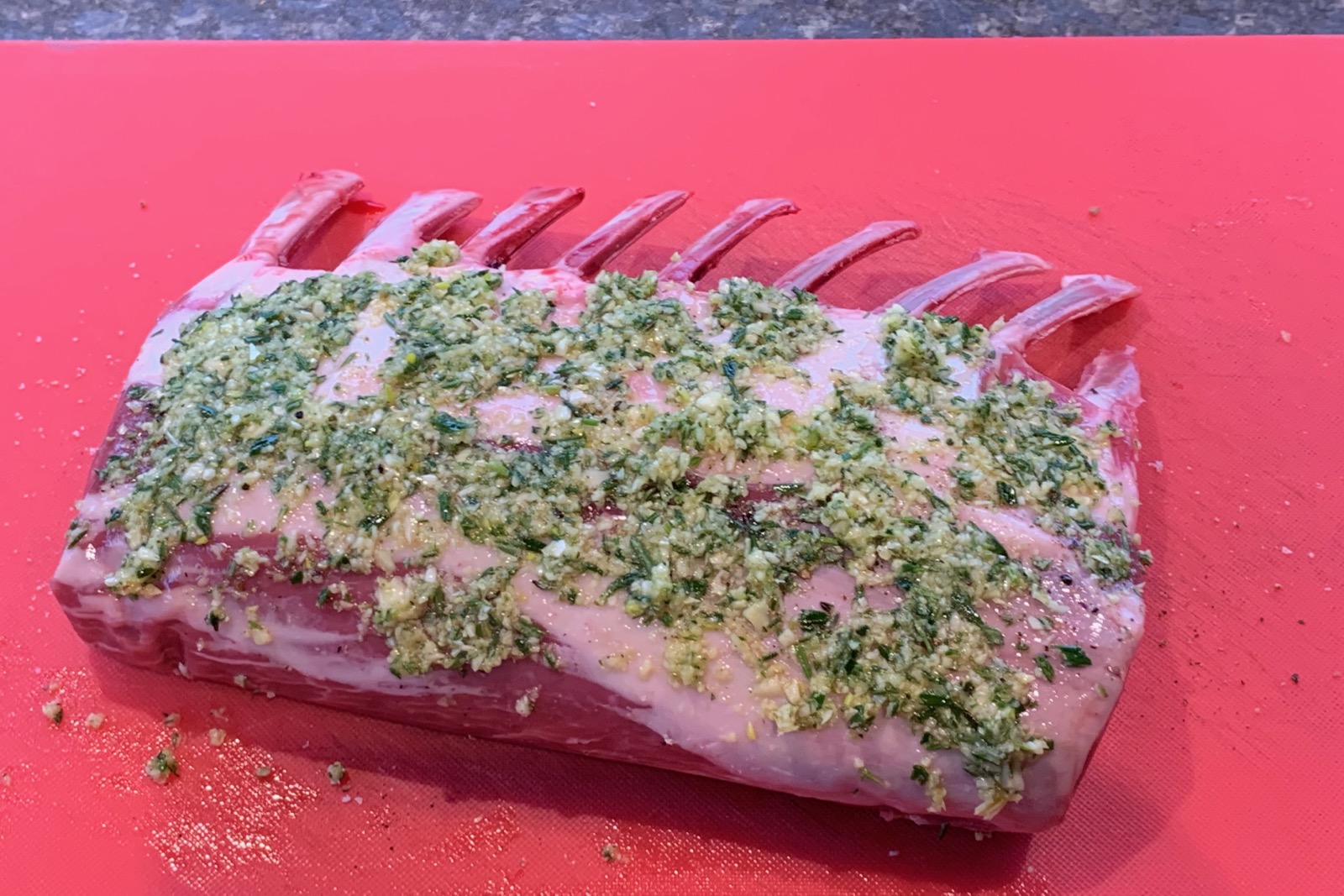 I roasted it a little too long. It should take 30 - 40 minutes for a 2.75 lb. roast. Cook to 140°F internal temperature, and it should rise to 145°F while resting for medium rare.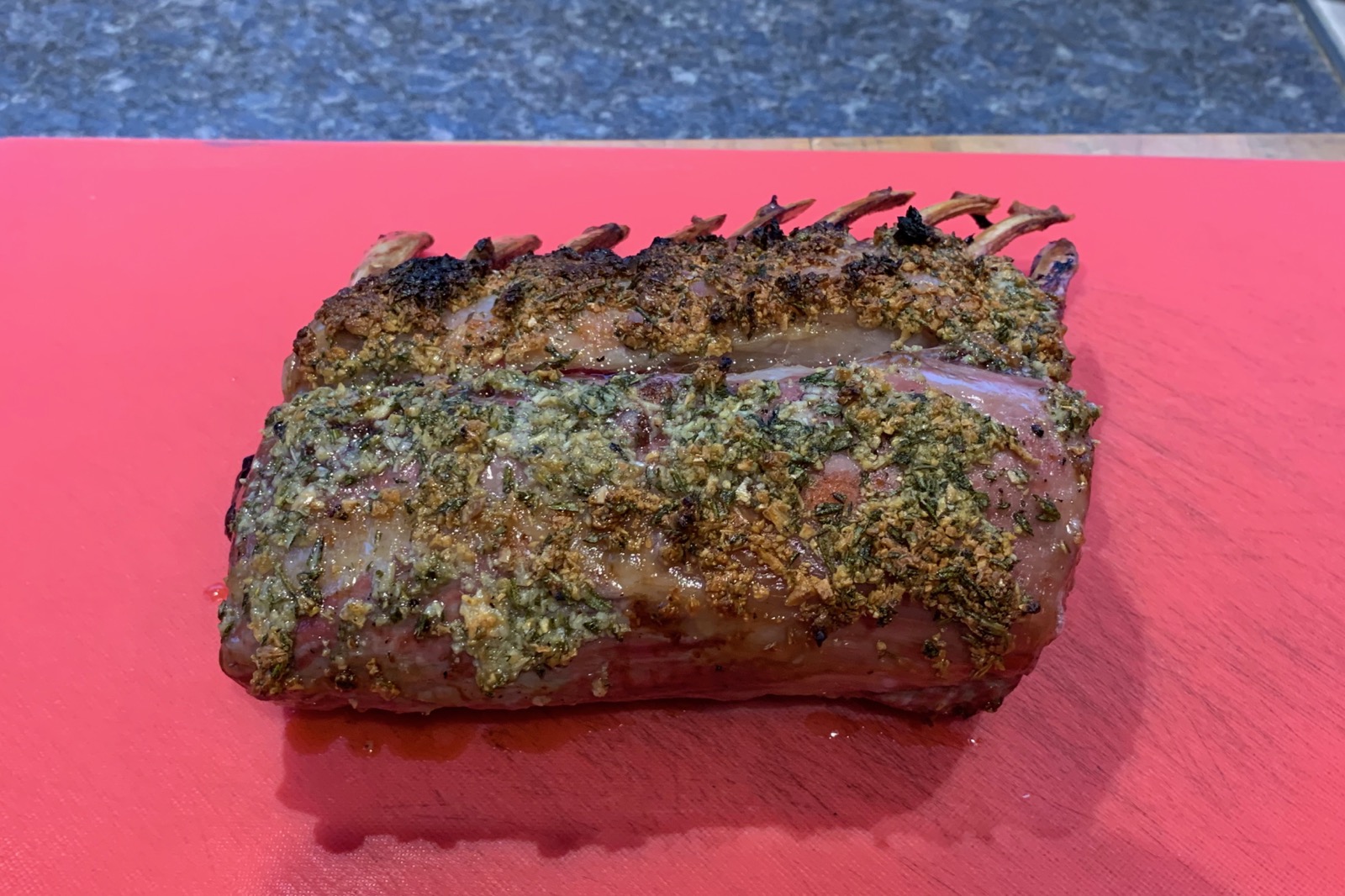 I served it with sautéed Swiss chard. Just cooked in olive oil with a clove of garlic, minced. Seasoned with salt, freshly ground black pepper, and a splash of champagne vinegar.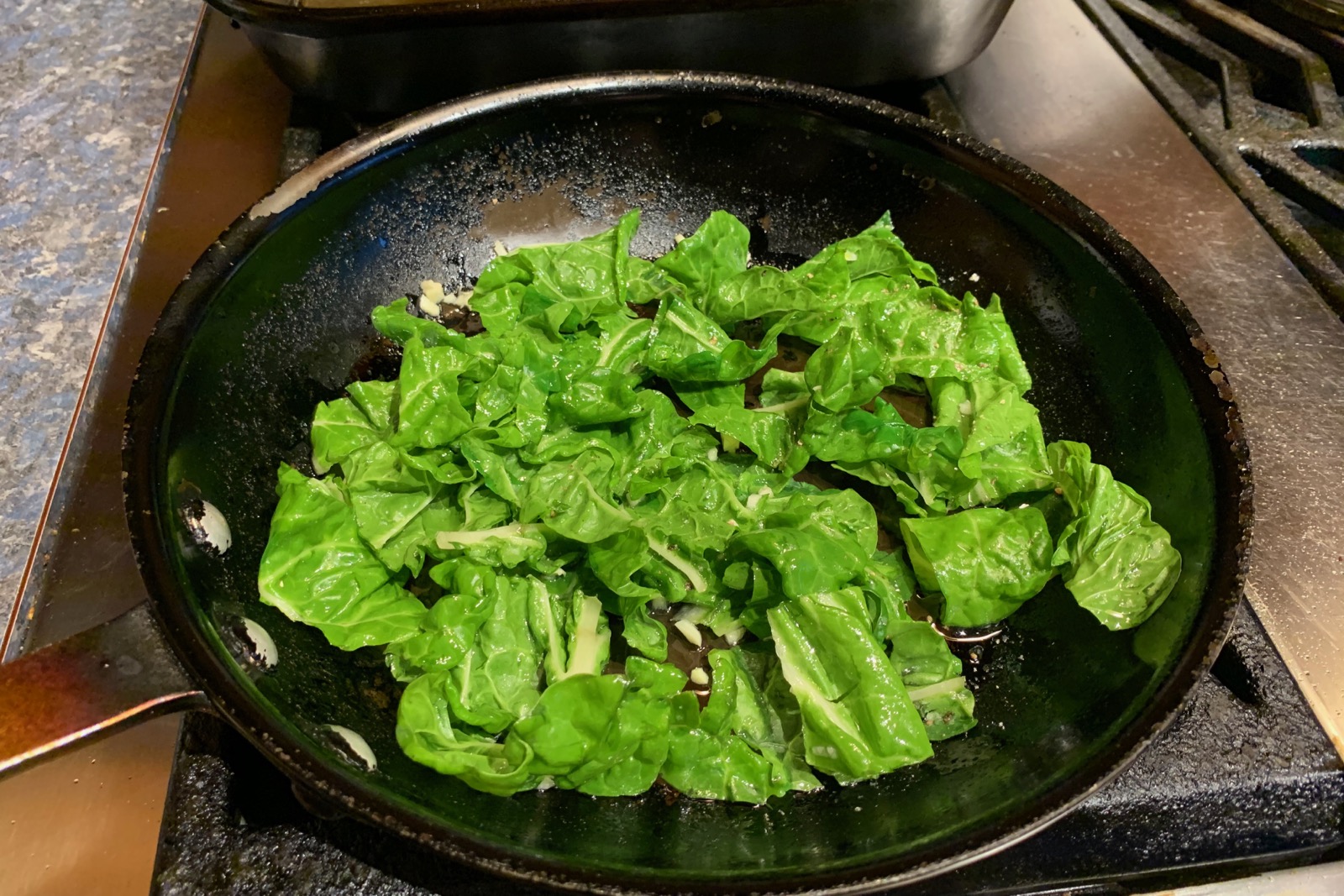 And a serving of wild rice mix . 2:10 PM Prepare garlic rosemary mixture
2:20 PM Put garlic mixture on roast
2:55 PM Preheat oven 400°F
3:05 PM Roast to oven, 40 minutes at 400°F
3:15 PM Prep chard
3:25 PM Start wild rice prep
3:35 PM Rice simmer for 15 minutes
3:40 PM Check roast - 145°F for medium rare, cook to 140°F
3:45 PM Roast out of oven to rest 10 minutes
3:50 PM Wild rice ready - let rest for 10 minutes
3:50 PM Sauté greens
3:55 PM Slice lamb
4:00 PM Dinner Ready