Quorn pesto and mozzarella cutlets with spaghetti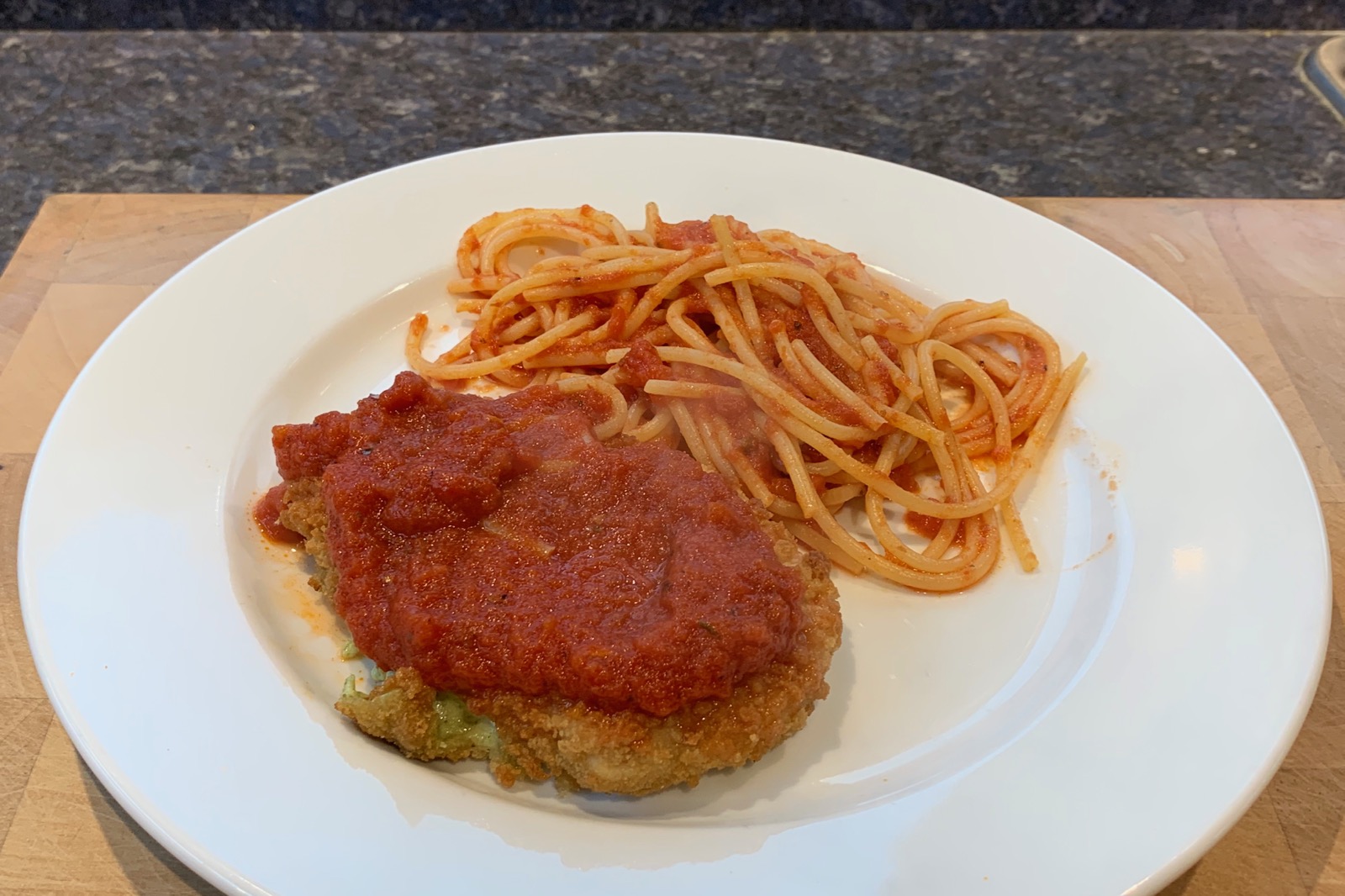 This was really good! I used one Quorn pesto and mozzarella cutlet, baked in the oven following the package directions (20 minutes at 425°F).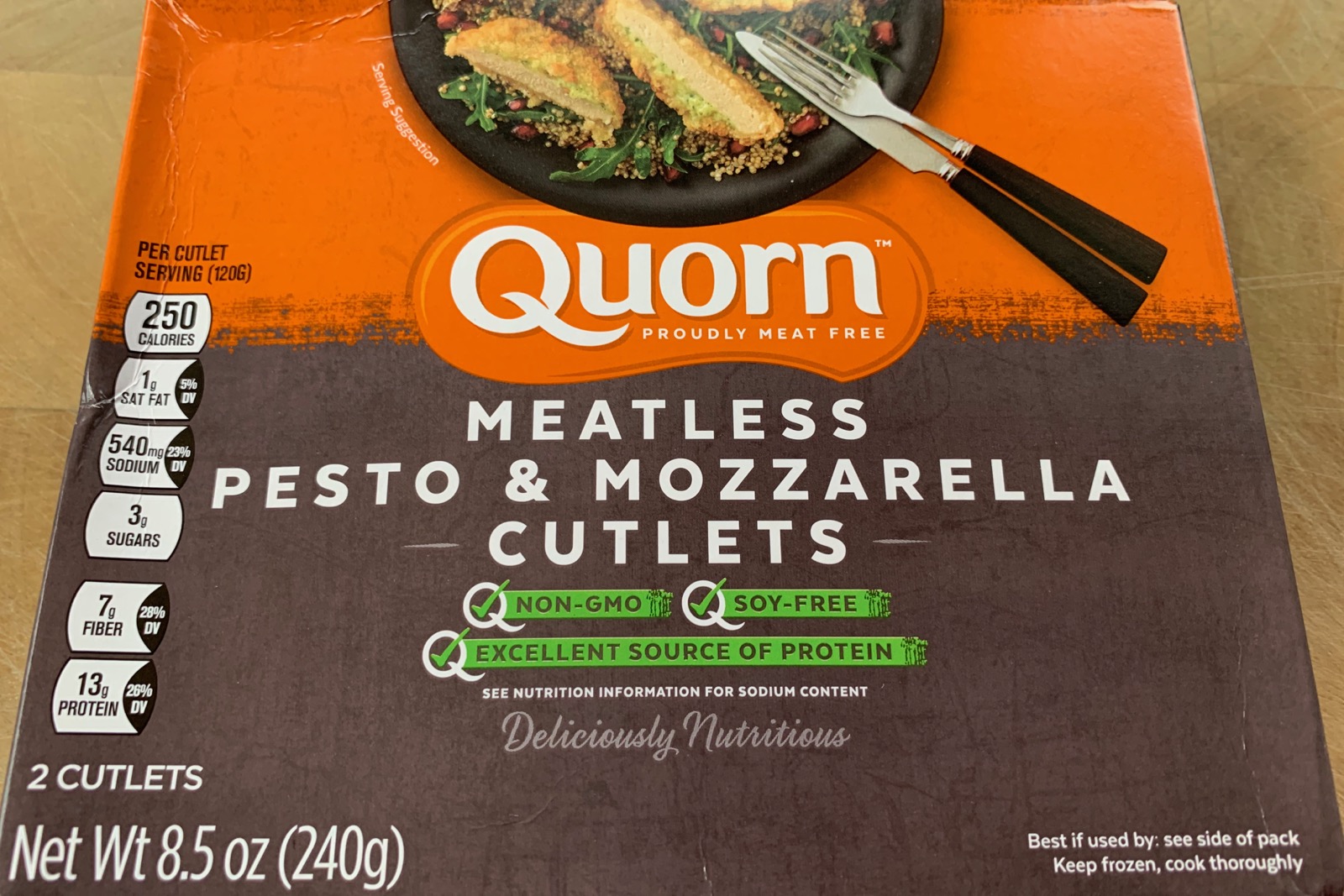 After baking. A little oozed out, so the foil was a good plan.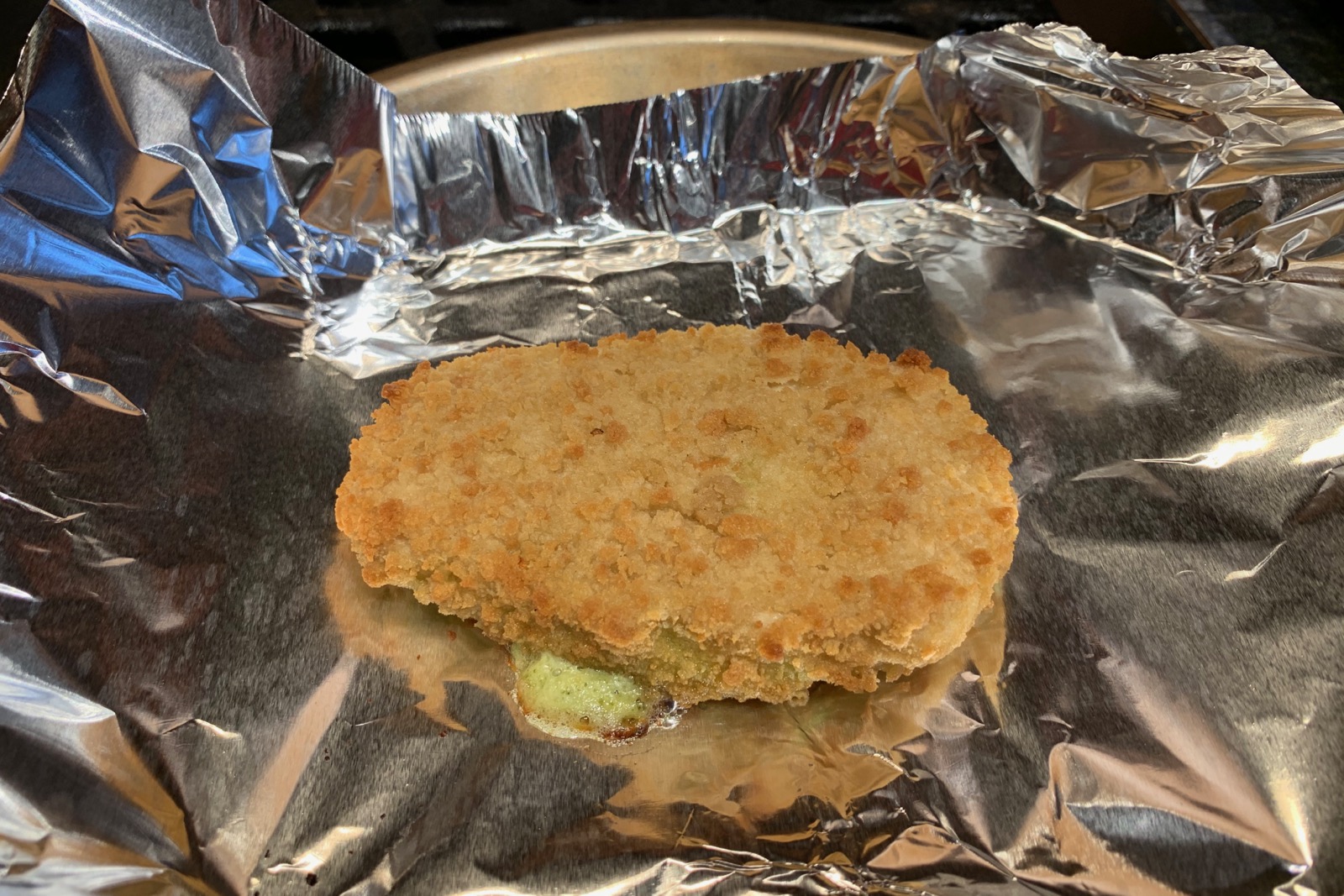 The rest was:
125 grams marina (4.5 oz, about 1/2 cup)
1.2 oz. spaghetti
3:30 Preheat oven 3:38 Heat pasta water 3:40 Veggie cutlet to oven 3:48 Start spaghetti 1.5 oz. (10 minutes to al dente) 3:53 Heat marinara 125 grams 3:58 Pasta done, mix with marinara then plate. 4:00 Veggie chicken out of oven. Plate and add a little marinara on top.