Roasted chicken and broccoli casserole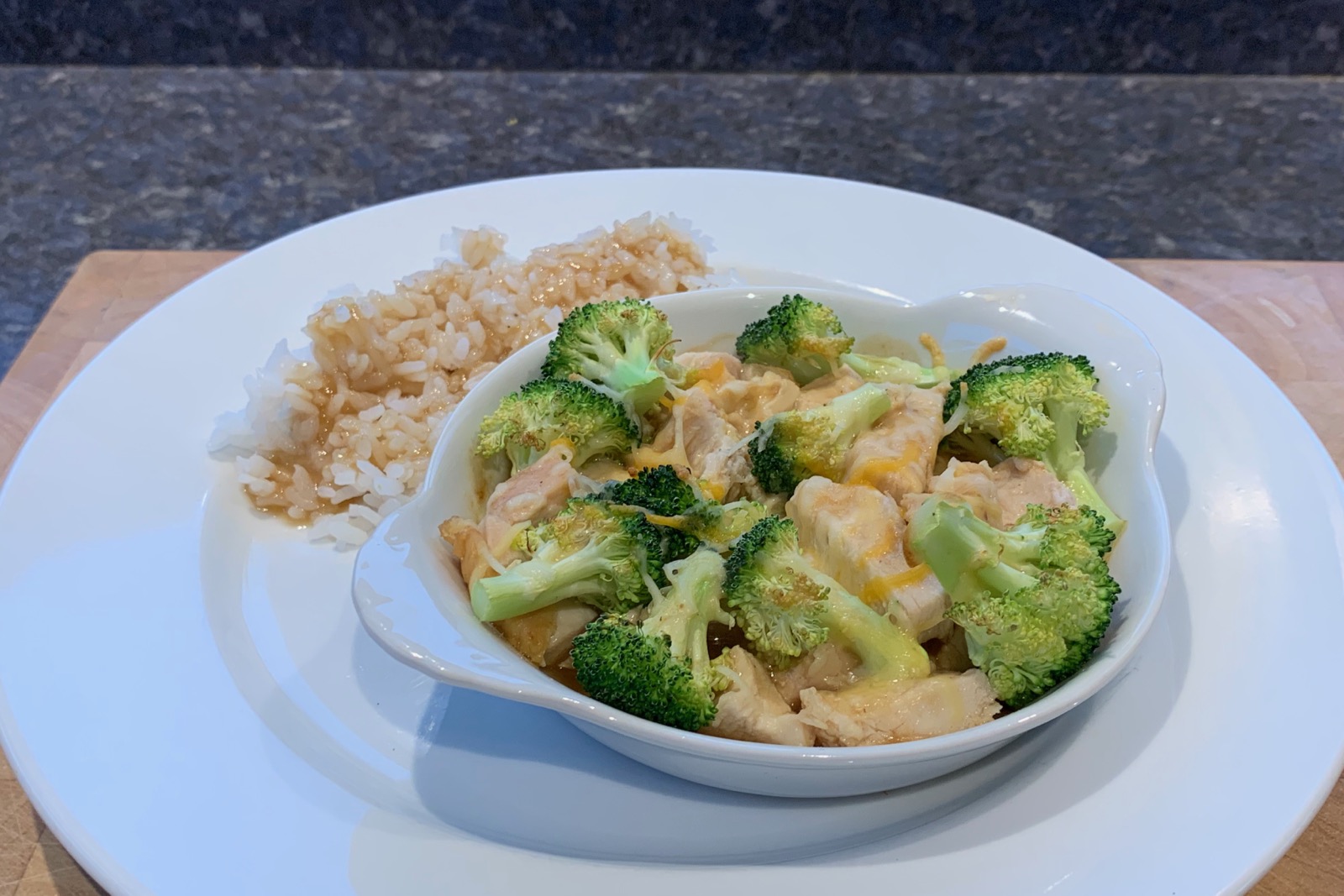 This is an easy-to-make dinner if you have pre-cooked and frozen roasted chicken and gravy. I reheated the chicken and gravy in the sous vide, 45 minutes from frozen at 155°F.
There's about 3.5 oz. chicken diced, in the dish.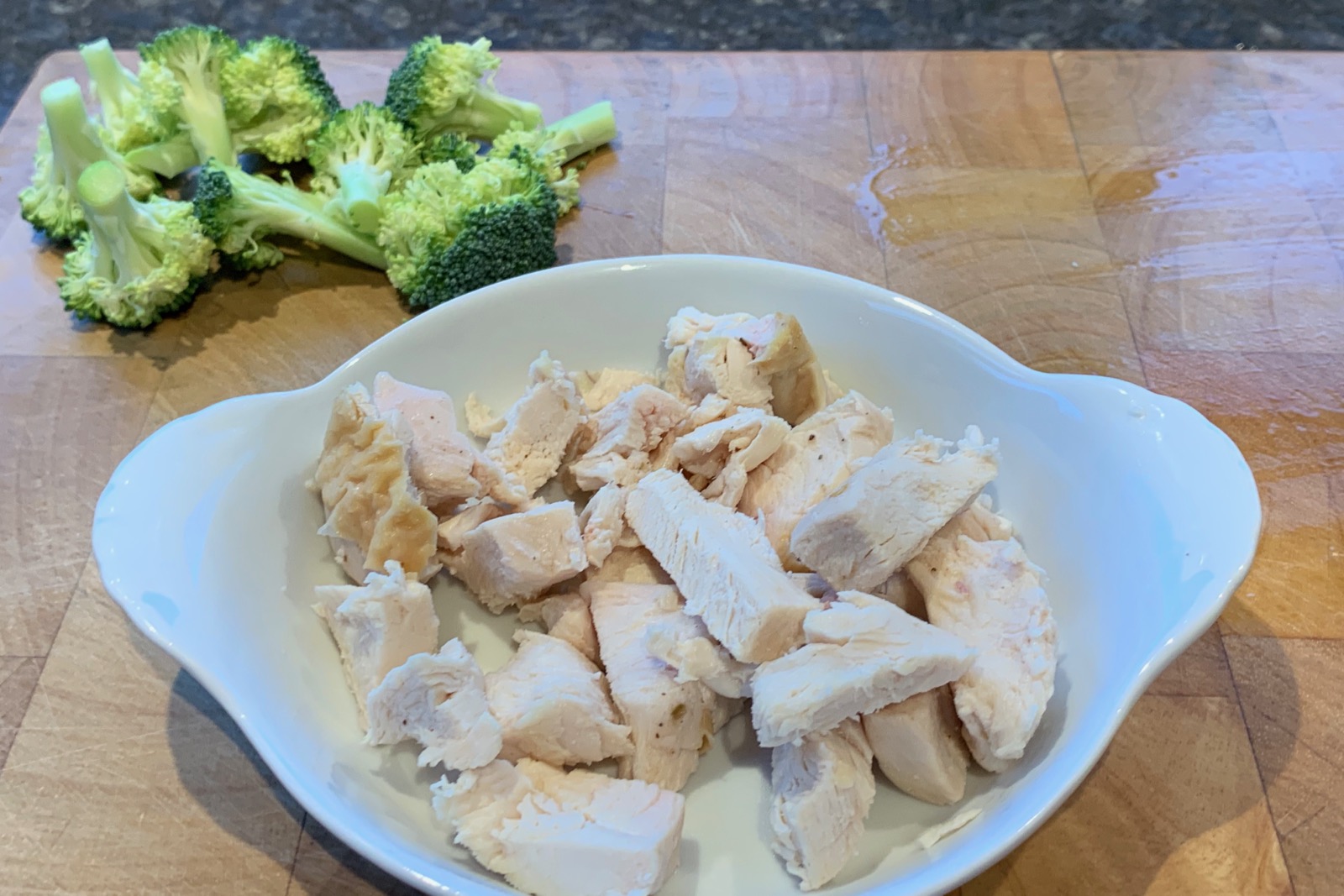 With the chopped broccoli. If you like you broccoli softer, you should probably blanch it first but I like mine crunchy.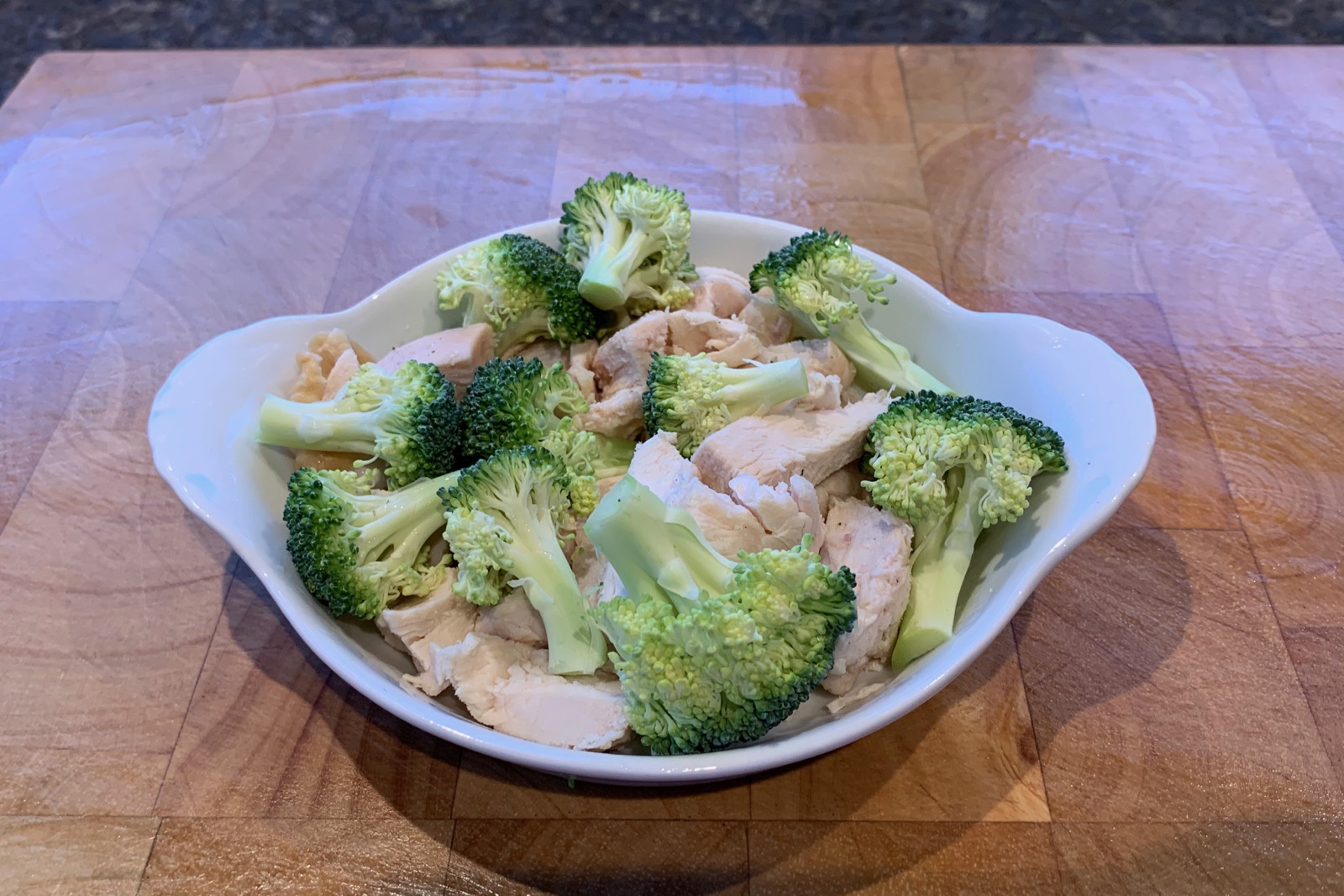 Even though the gravy was defrosted and heated in the sous vide, you need to bring it back to a boil briefly while stirring vigorously to get the texture back to normal. With the gravy added to the casserole, but I reserved some for my rice when serving.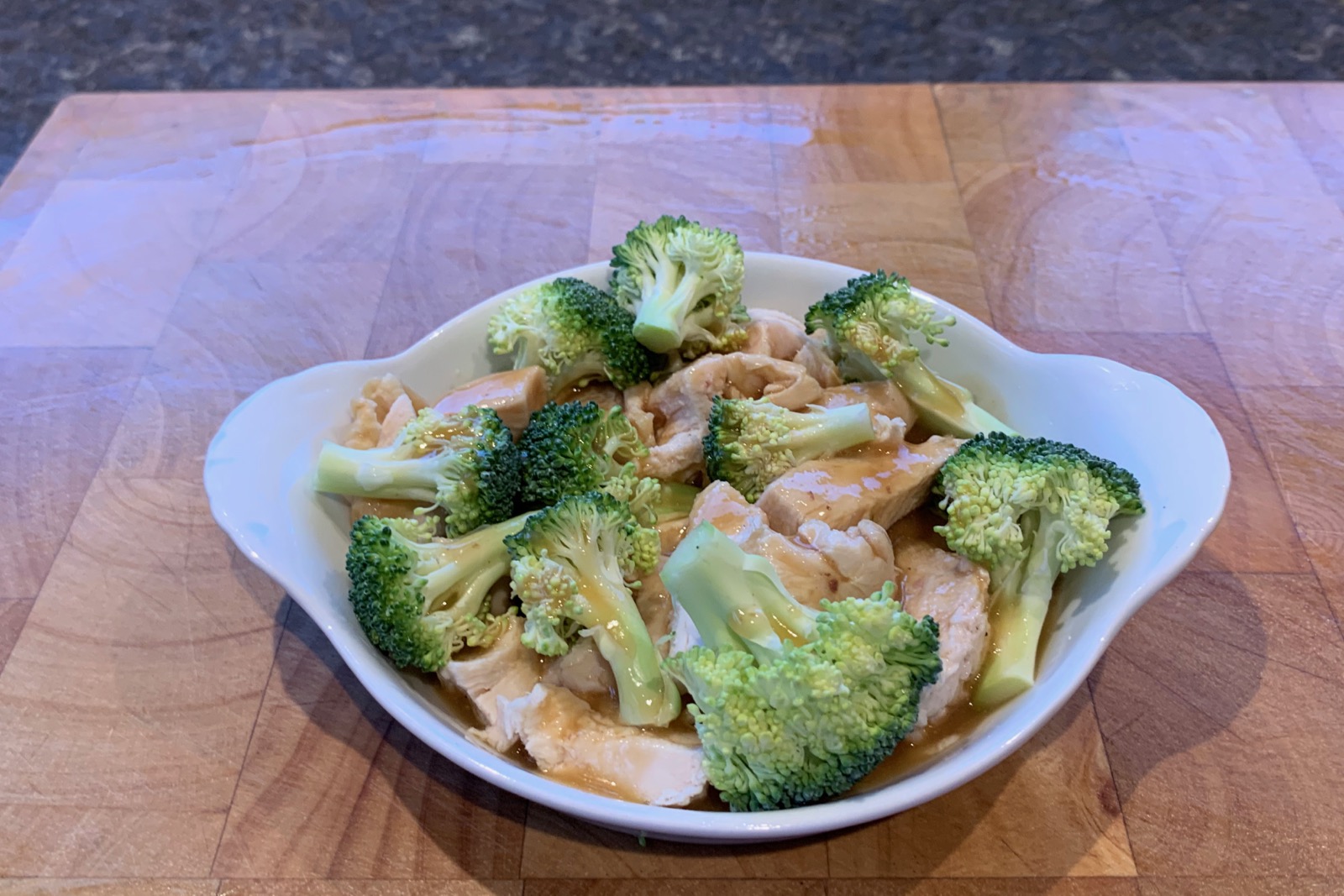 And some shredded cheese (optional):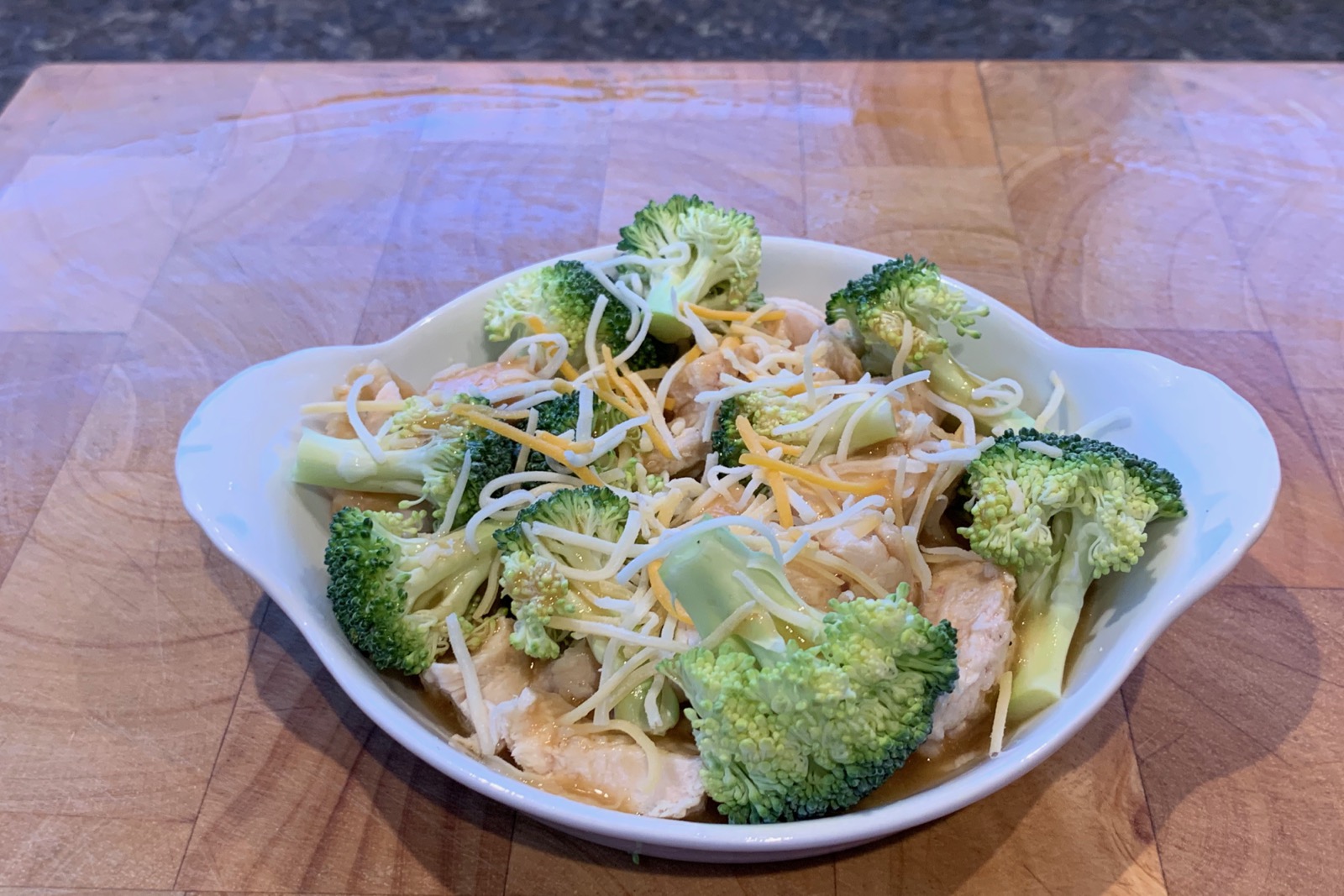 Bake for 10 minutes at 350°F. I did it on a sheet pan because it makes it easier to get the dish out of the oven, and also in case it drips.