Quorn pesto and mozzarella veggie cutlet sandwich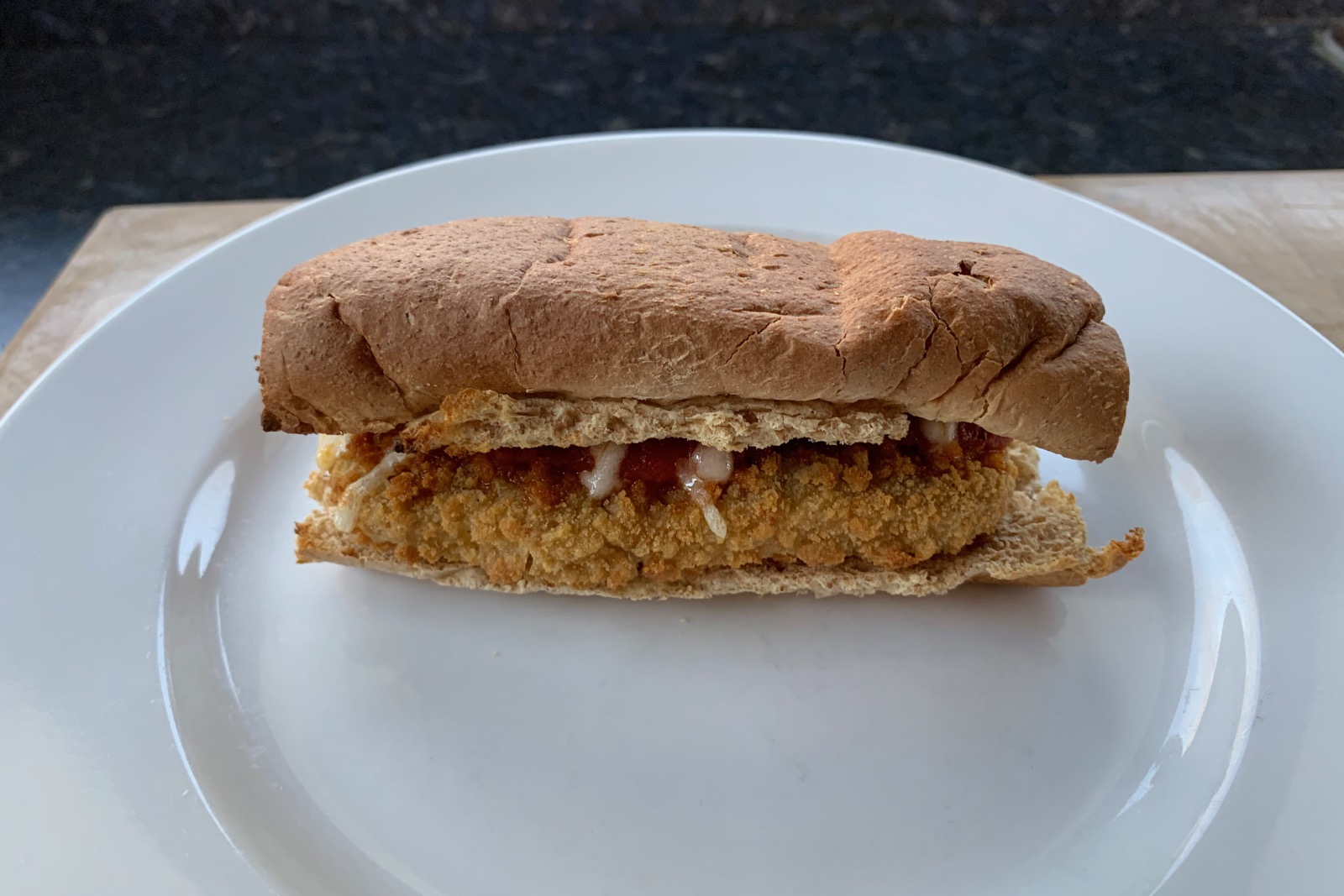 This was good!
I used one Quorn pesto and mozzarella cutlet, baked in the oven following the package directions (20 minutes at 425°F).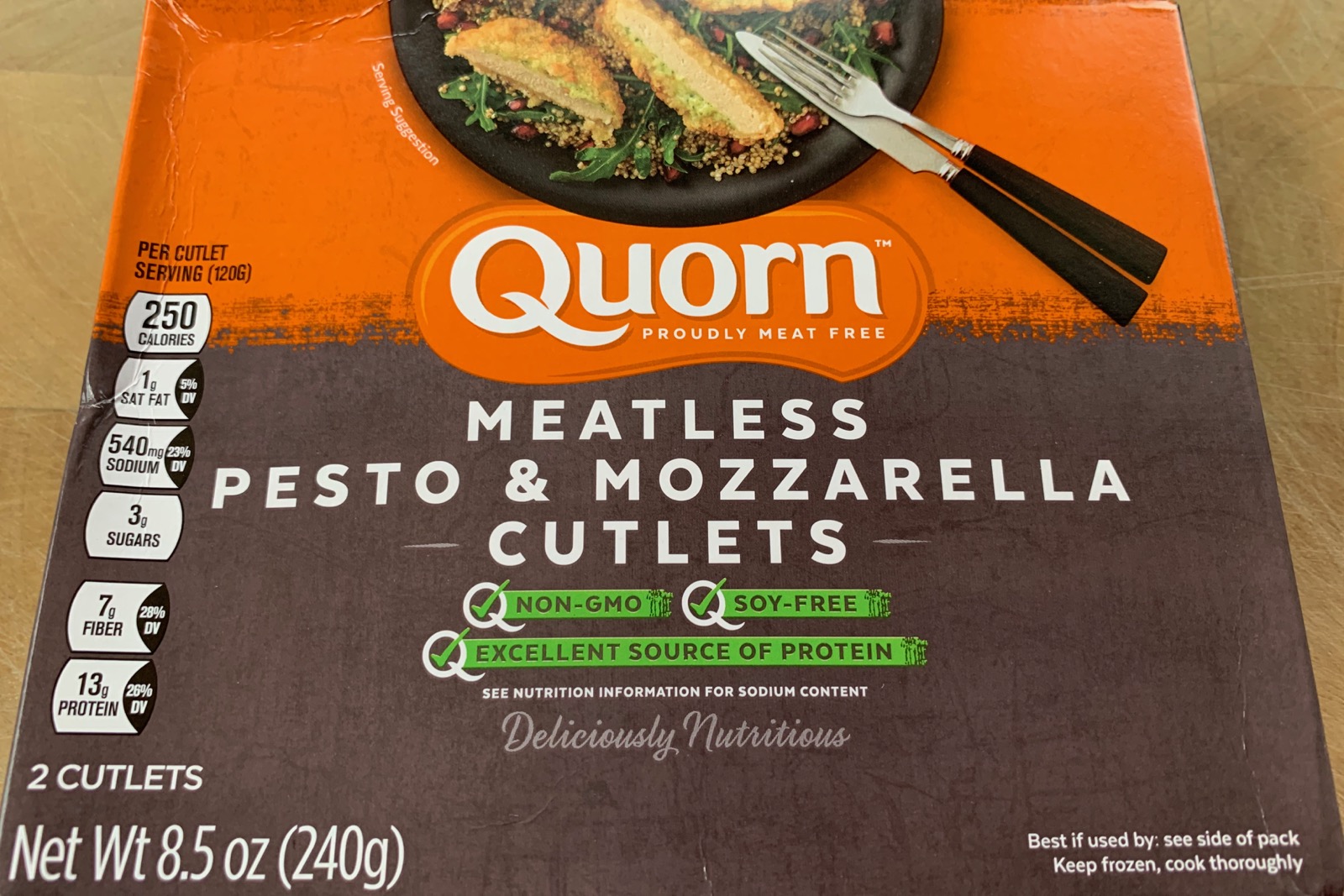 The whole wheat sub roll was a little too big.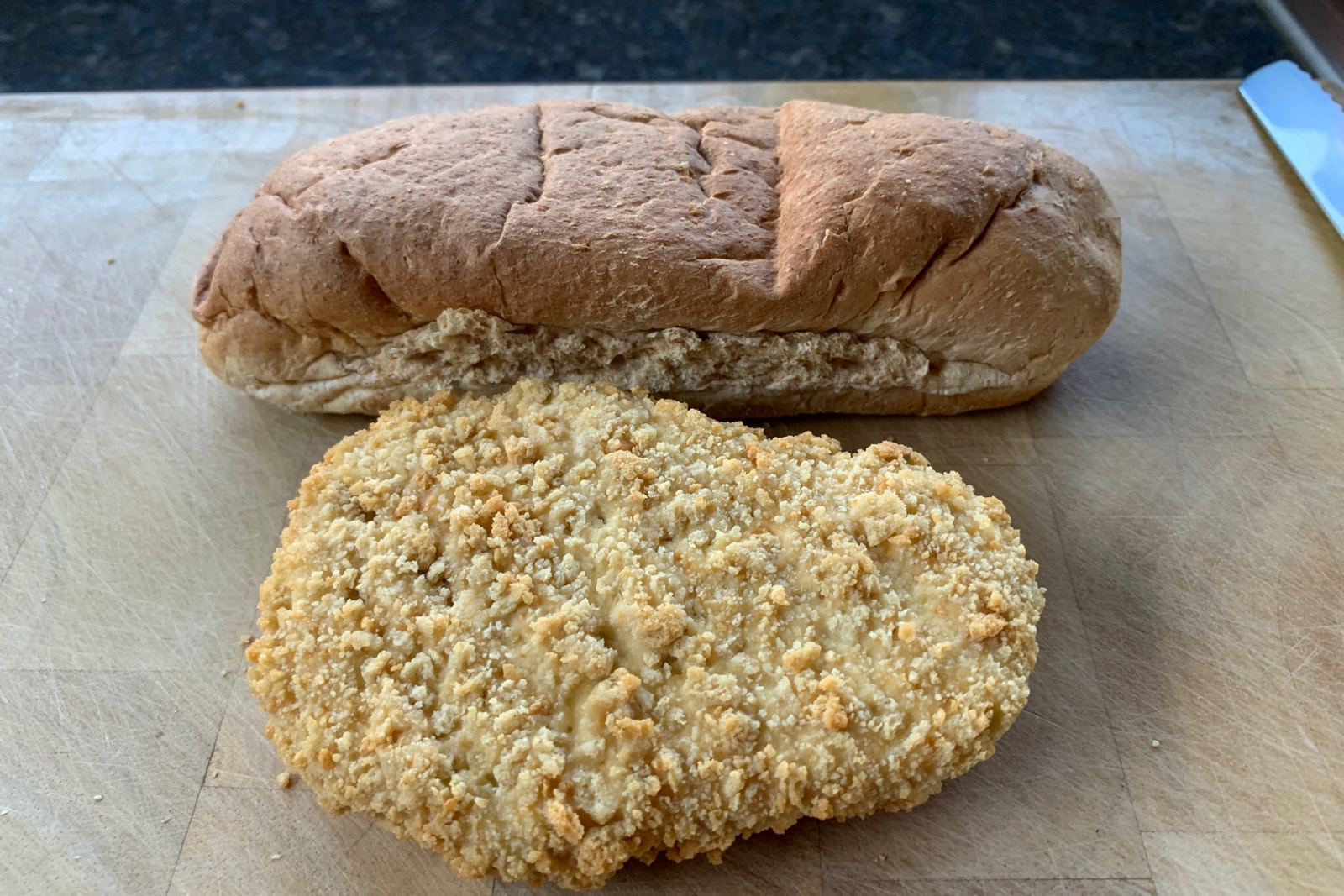 I trimmed off the ends and the center to make it less bread-y.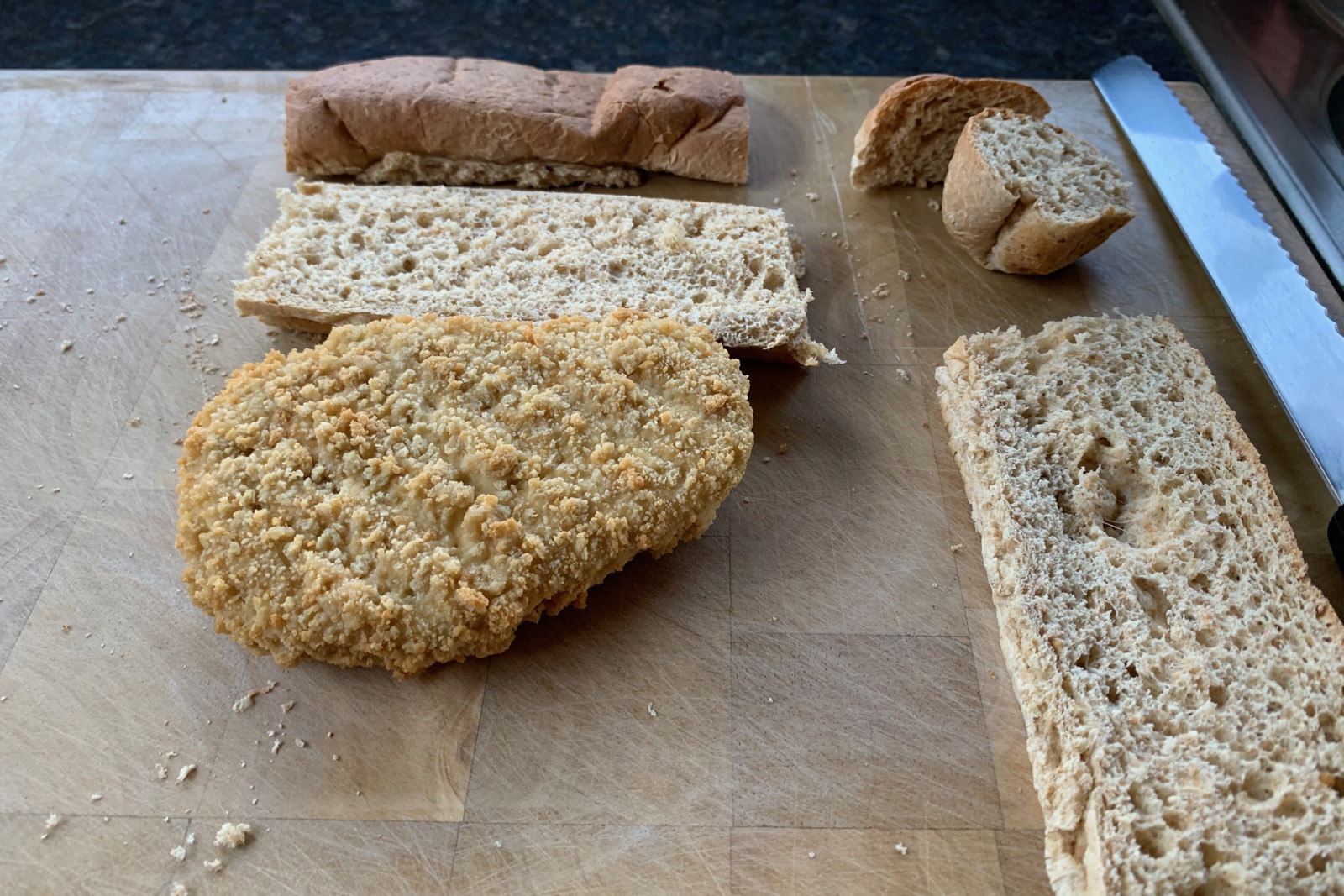 Bake the cutlet at 425°F for 20 minutes. Doing it on a sheet pan on foil is good because he contents may ooze out.
Once cooked, place on the bread, add a little Bove's basil pizza sauce and more mozzarella cheese. Bake for 3 minutes at 425°F so the bread is lightly toasted and the cheese melted.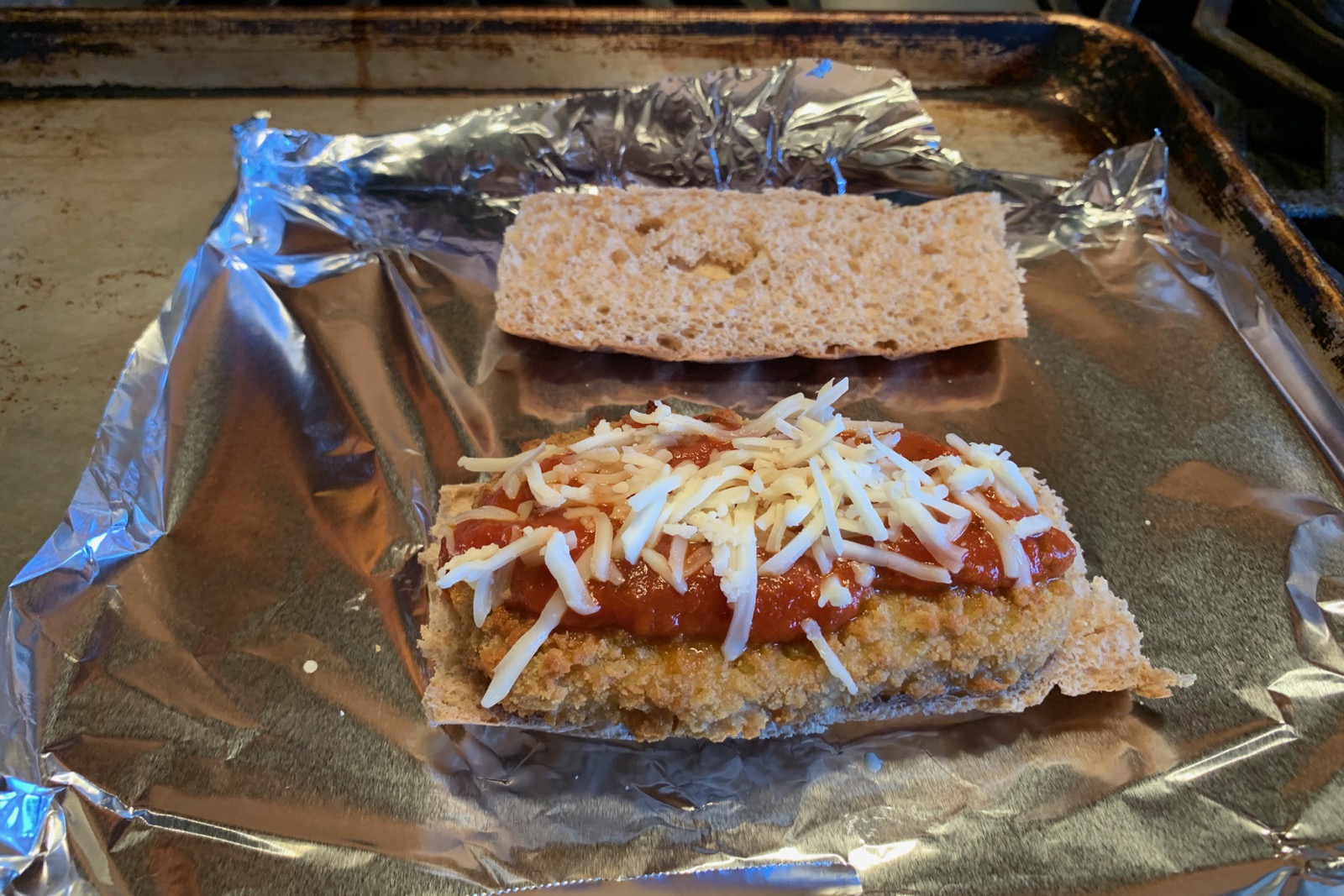 Looks good!