Hot dog with sauerkraut, pickle relish, and mustard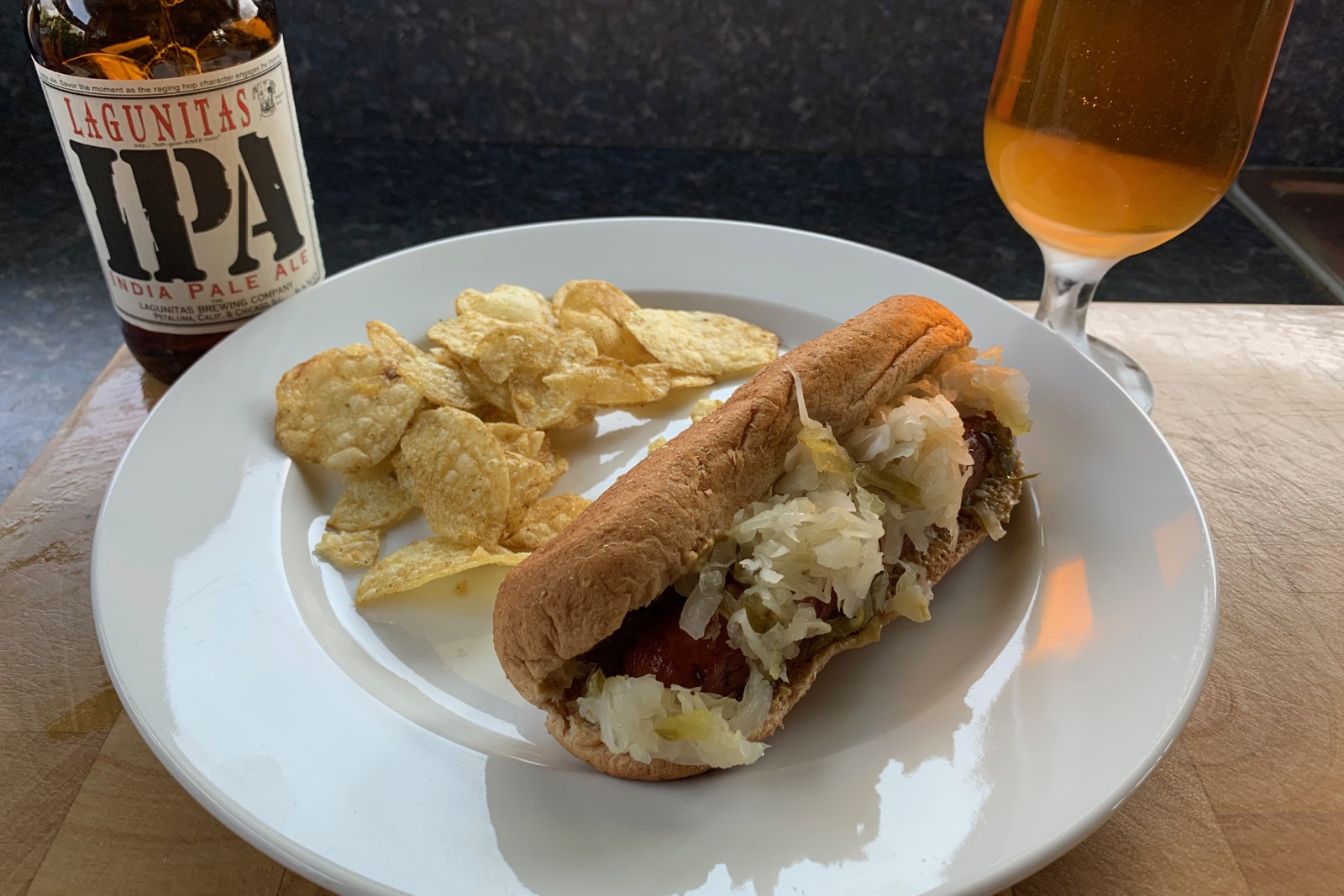 This is really just a hot dog, but I've been eating it this way recently and I like it!
I pre-grill, vacuum seal, and individually freeze my hot dogs.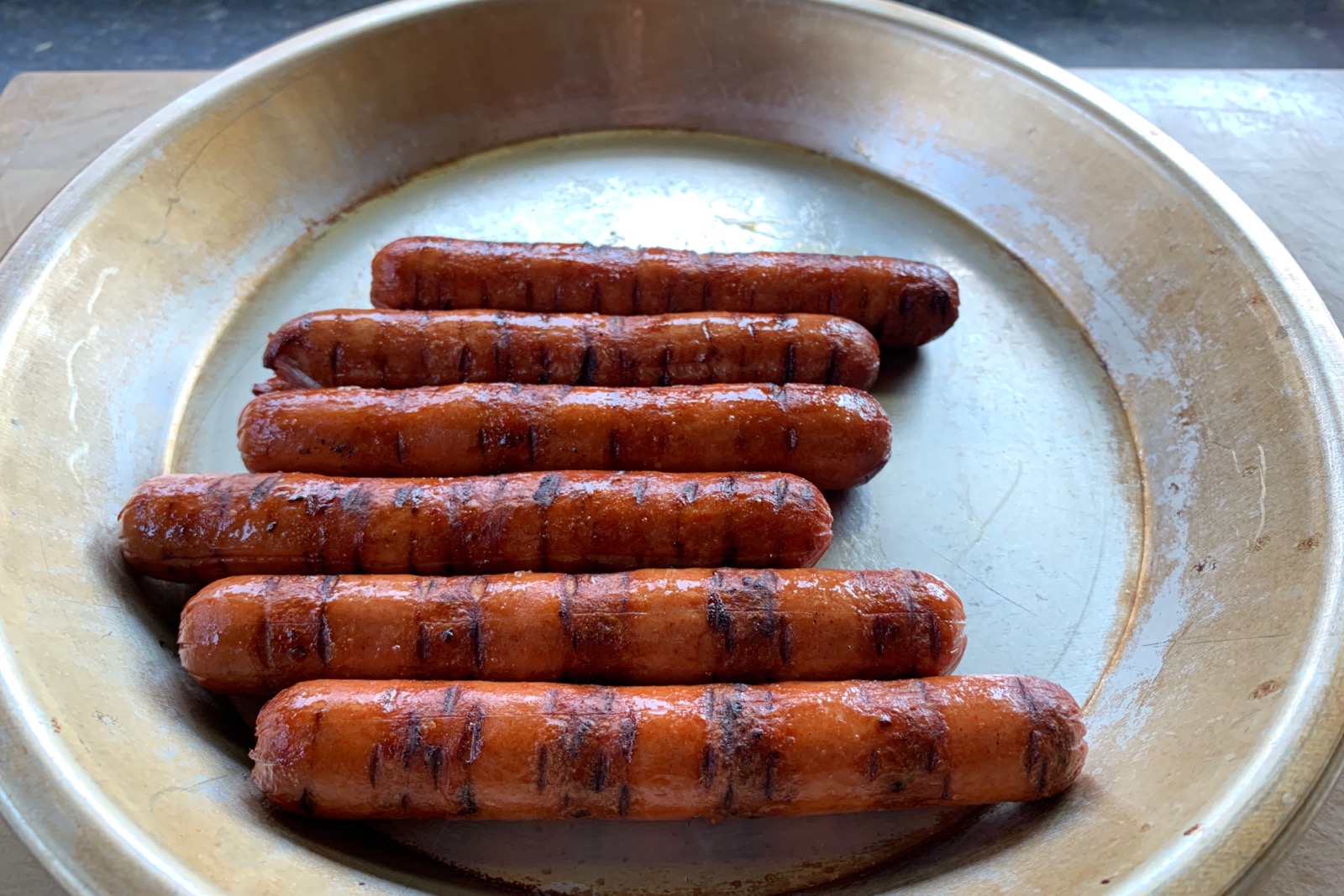 Start a pot of water boiling.
A quick reheat in the microwave, about 36 seconds from frozen works. Make sure the bag doesn't explode.
Add Dijon mustard to the bun.
Pat dry pickle relish and sauerkraut on a paper towel.
Add the hot dog to the bun and top with the relish and sauerkraut.
Add a piece of parchment paper to the bamboo steamer basket and add the hot dog.
Steam for 1 minute.
Add some pickle relish and