Miracle noodle marinara with Italian sausage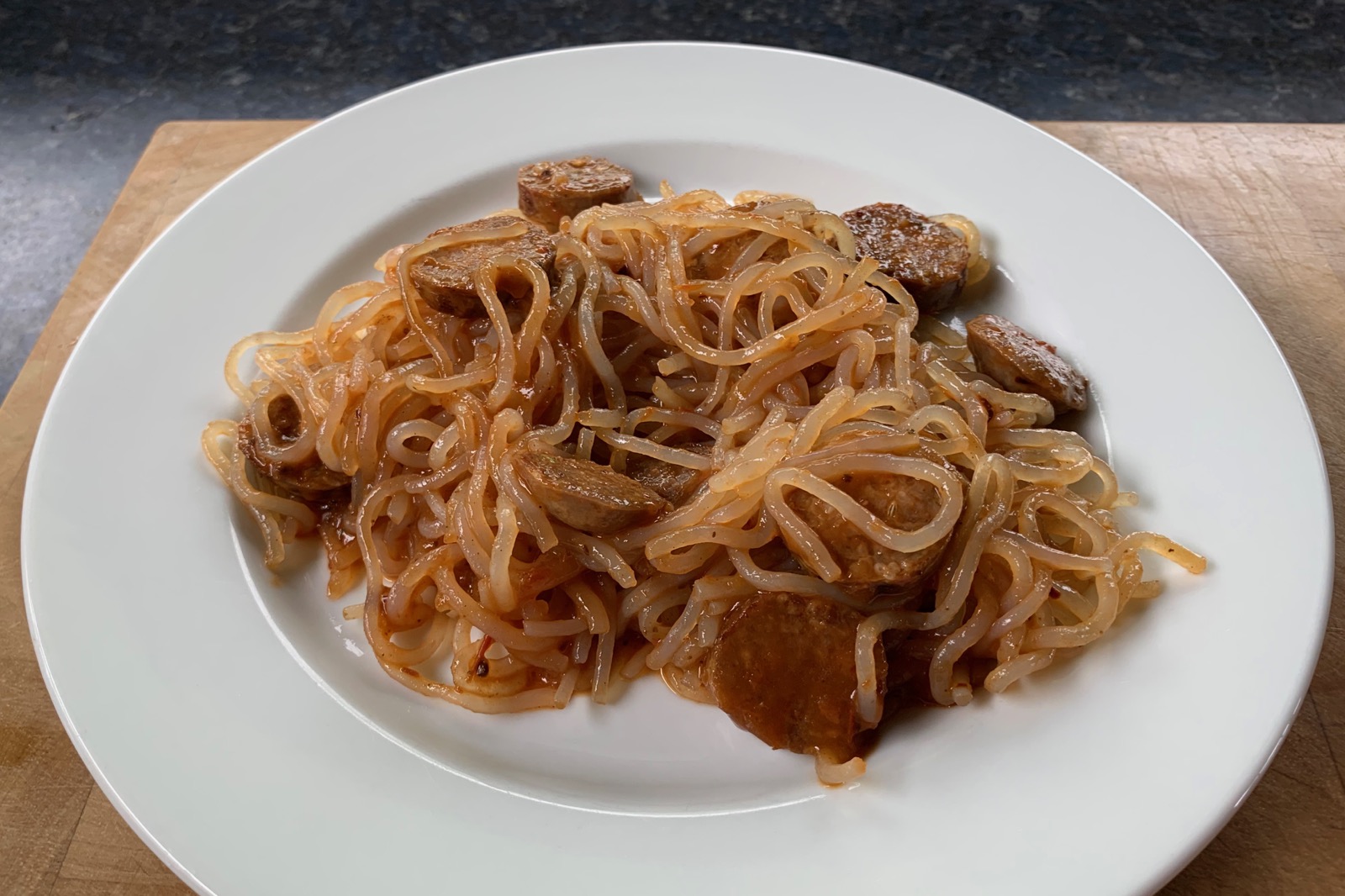 I decided to try an assorted box of Miracle Noodle, a low-carb noodle-like product. If you've had Japanese Konnyaku, that's what it is (konjac plant flour). So it doesn't have the same texture as wheat noodles, but it's not bad.
There are a bunch of plain varieties but this package was ready-to-heat noodles with marinara.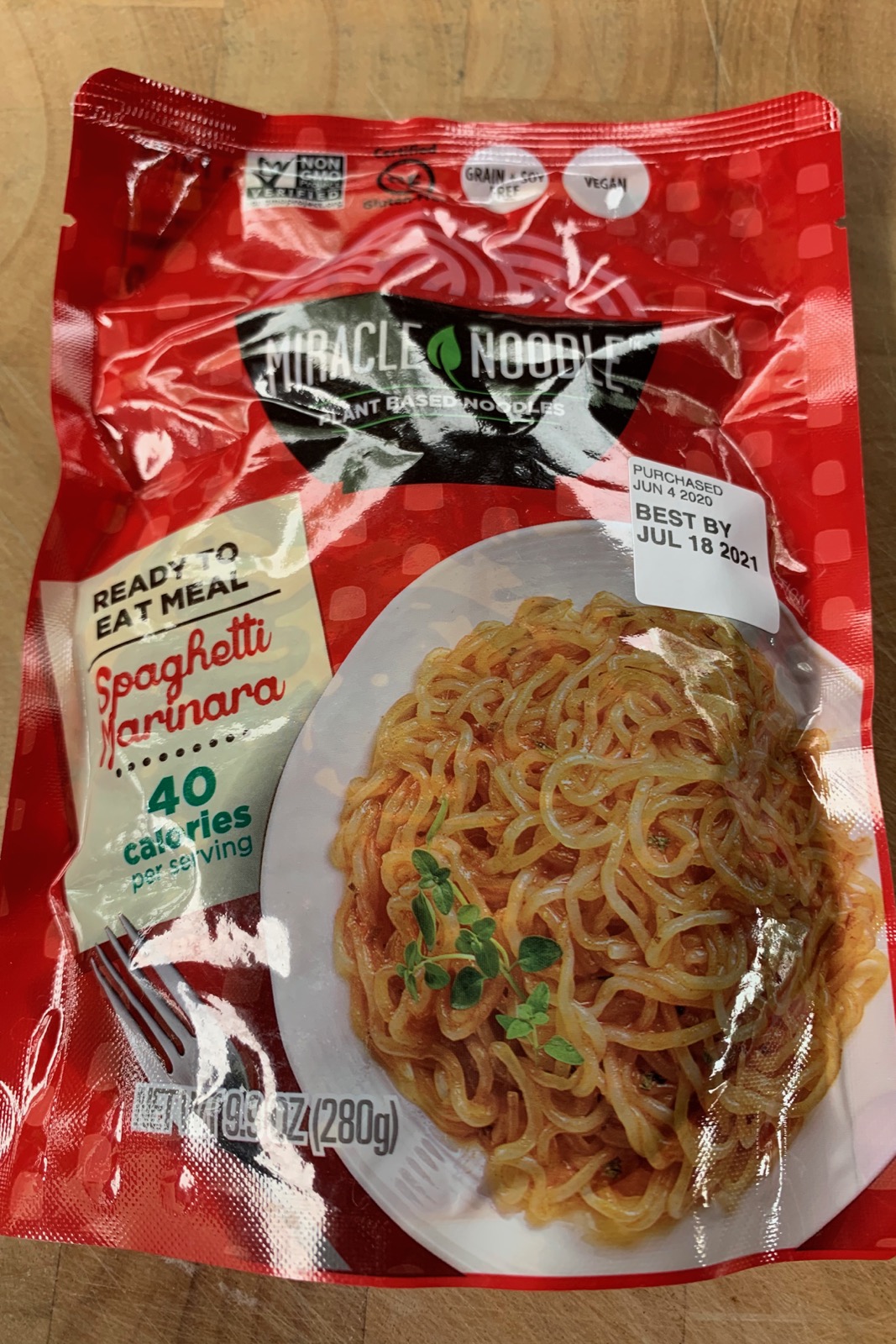 Back label: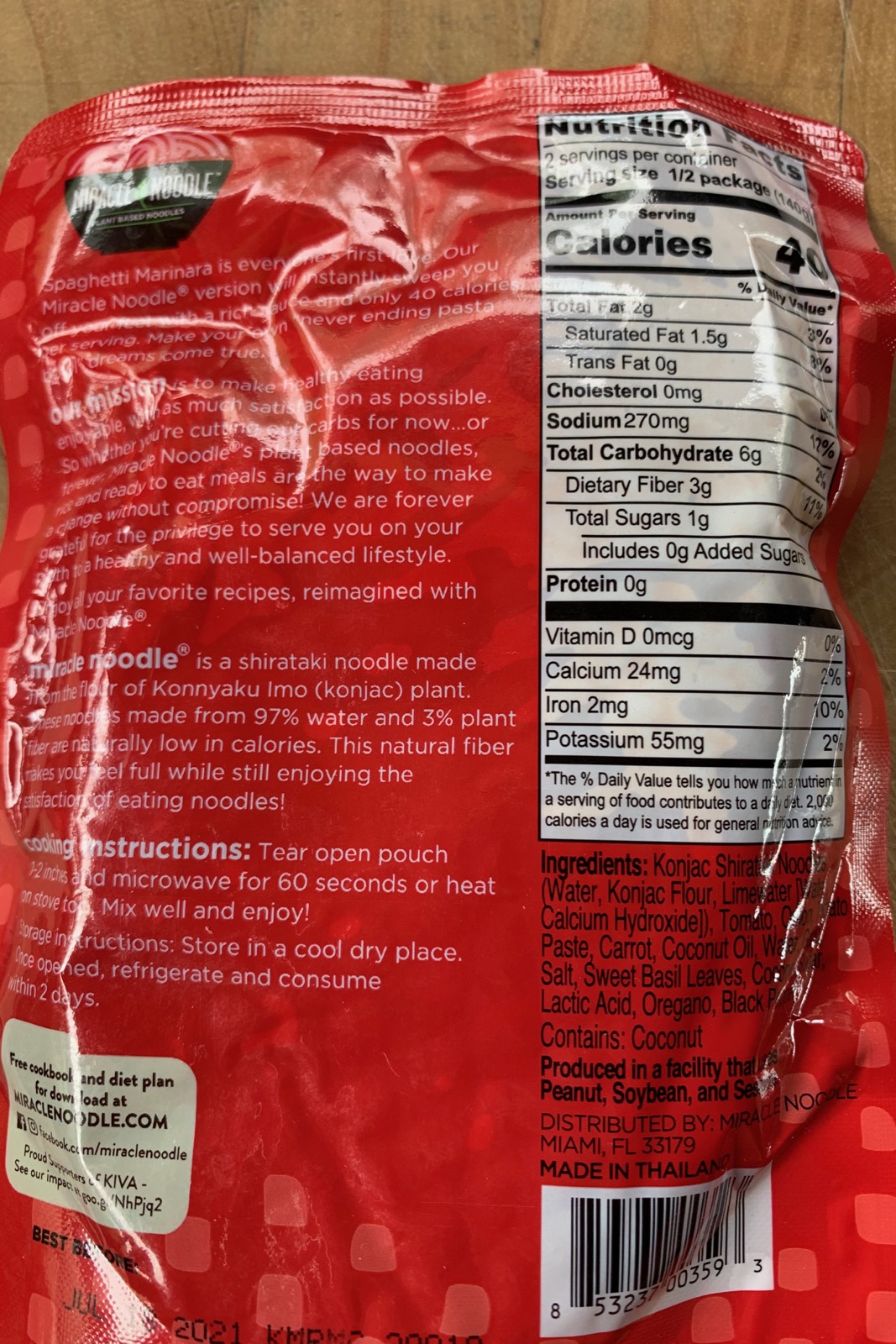 The 40 calories is a bit misleading because that's for two servings out of this bag. It's a little big for one serving, but I think it's a little small for two servings. Also even at 80 calories that's nowhere near enough for dinner, so I added a hot Italian sausage (previously cooked and frozen). I reheated it in a sauté pan over low heat and added some red pepper flakes.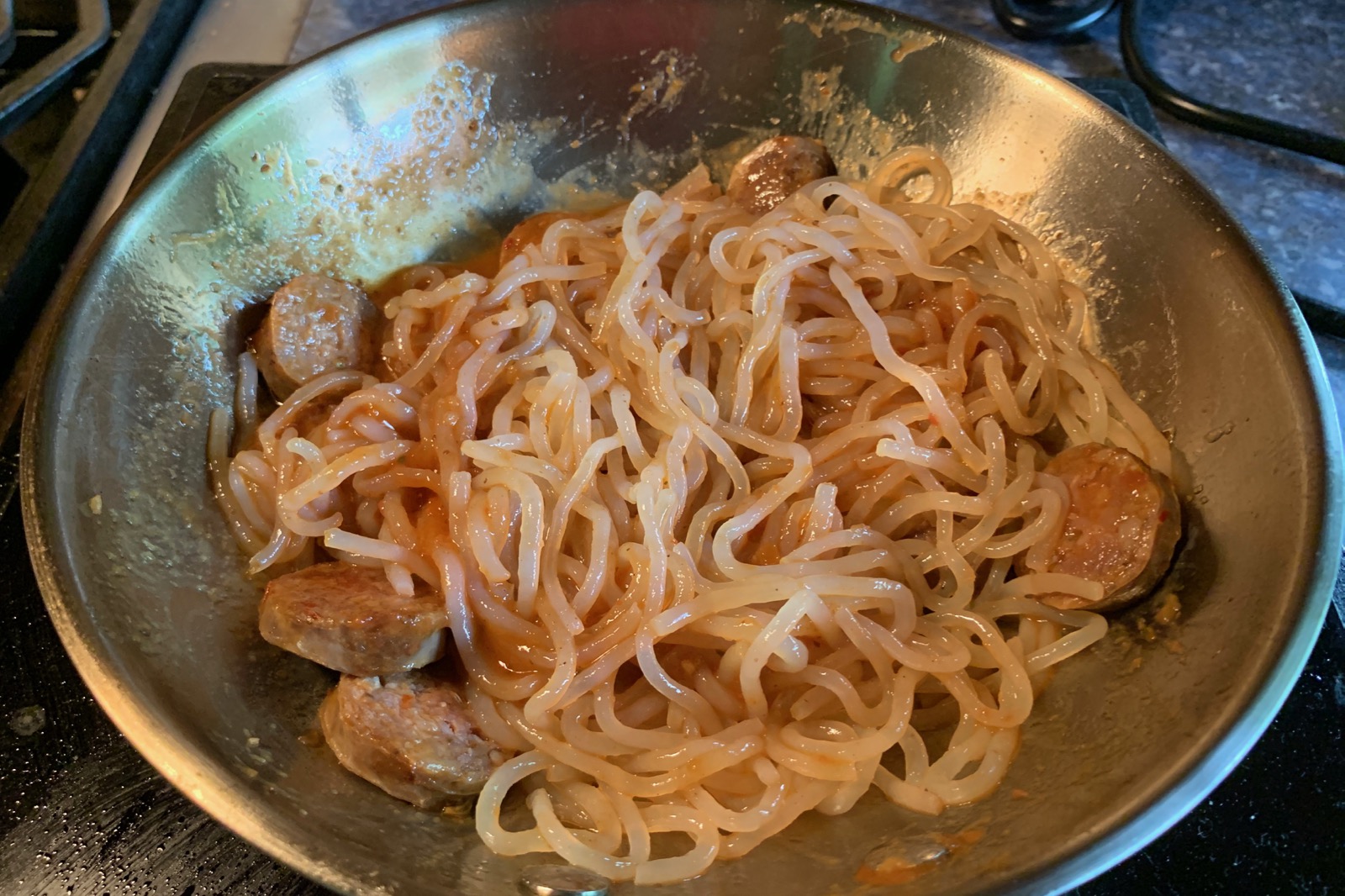 It was OK. I prefer more and chunkier marinara and I like Konnyaku in Japanese dishes, but this is kind of weird. Still, it was definitely edible and not bad, and I ate most of the two servings of noddles. And it is pretty low in carbs.