Turkey sandwich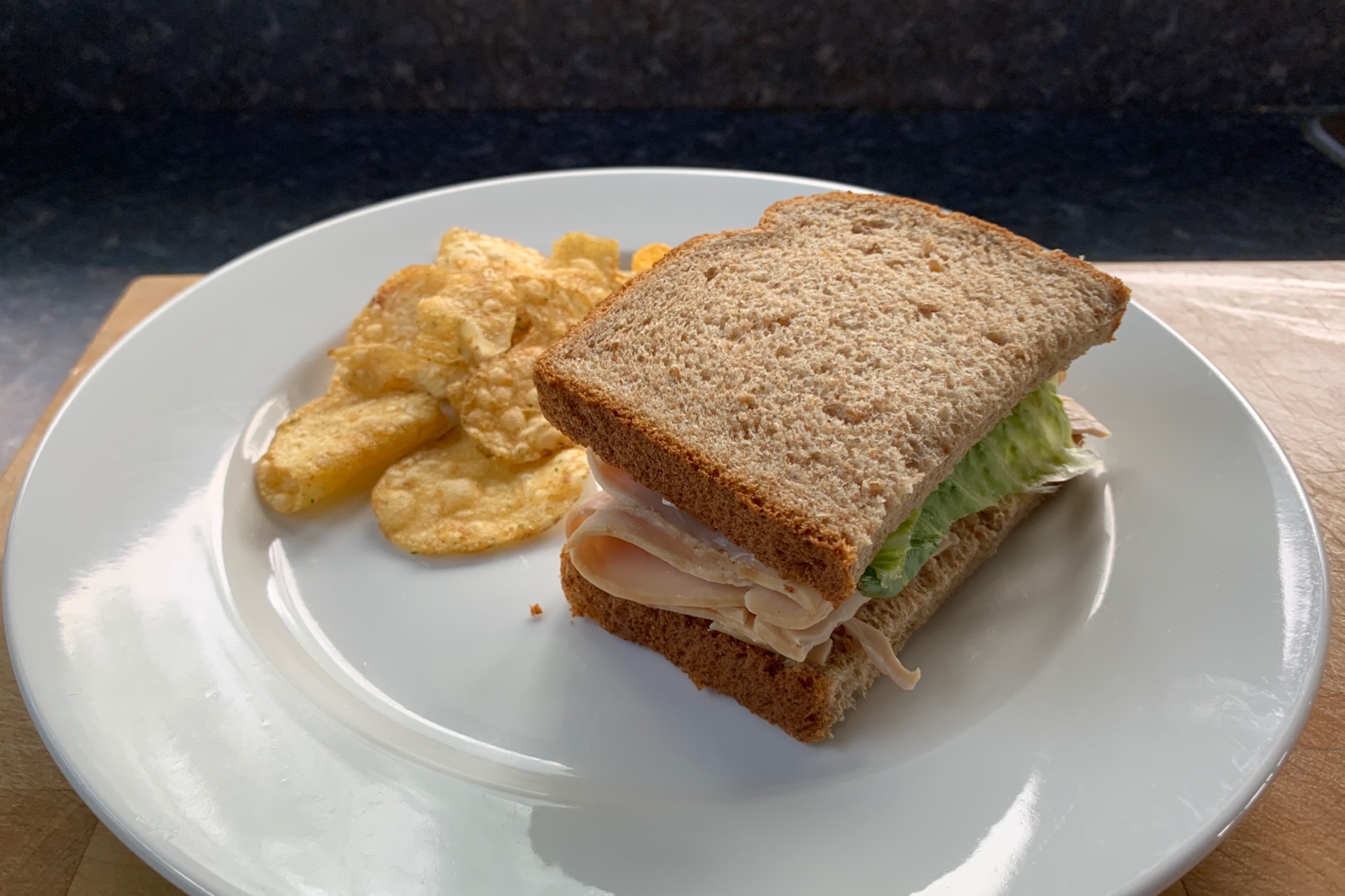 There's not much to this, but I've been enjoying this recently:
2.7 to 2.8 oz. sliced deli turkey (honey roasted or black pepper)
lettuce
mayo (both sides) 1 slice of wheat or multigrain bread, cut in half
a small number of Kettle Chips hot jalapeño potato chips
I've switched to a bowl of fresh fruit instead of chips.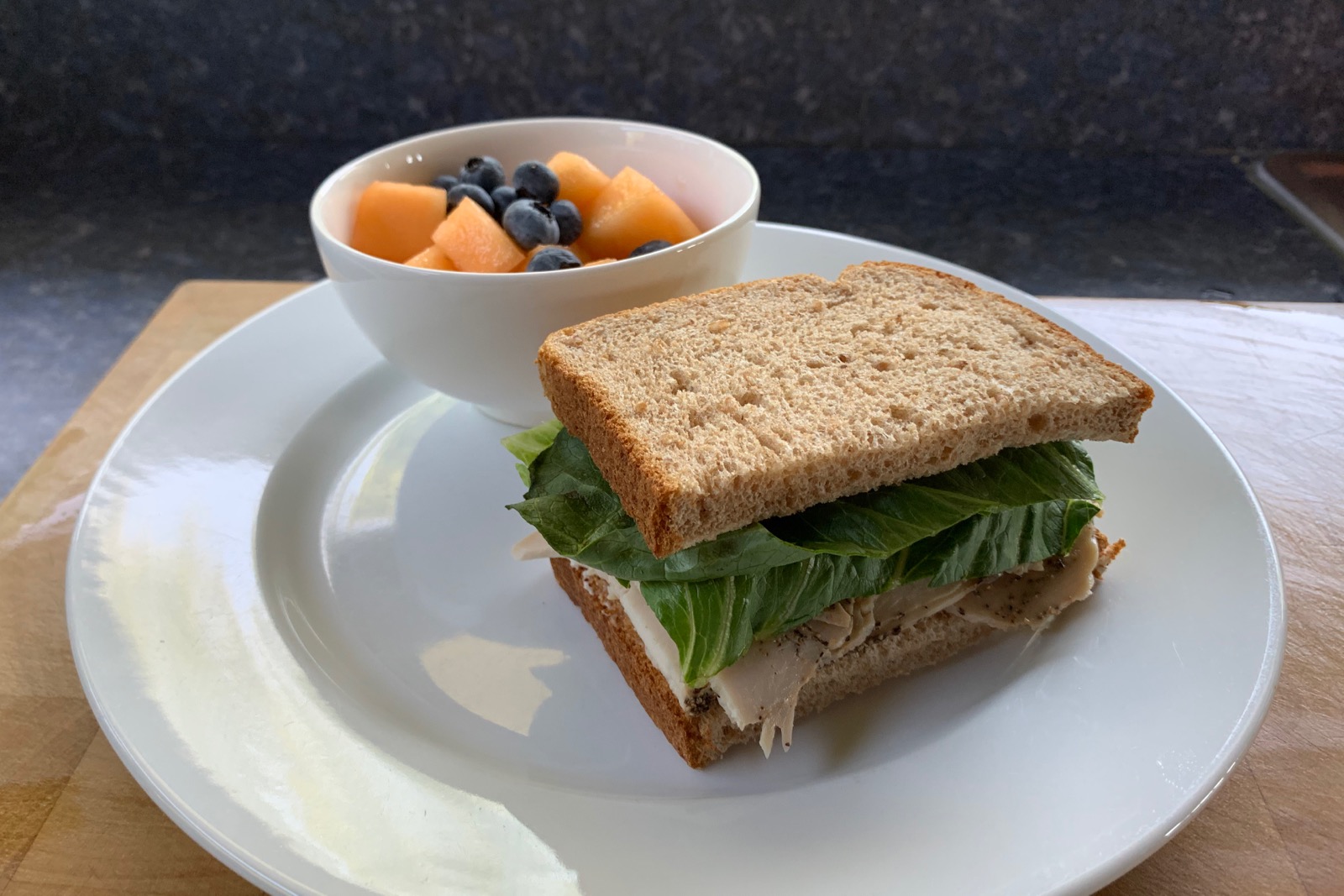 I've also started adding habanero sauce and pickled banana peppers.