Vite Ramen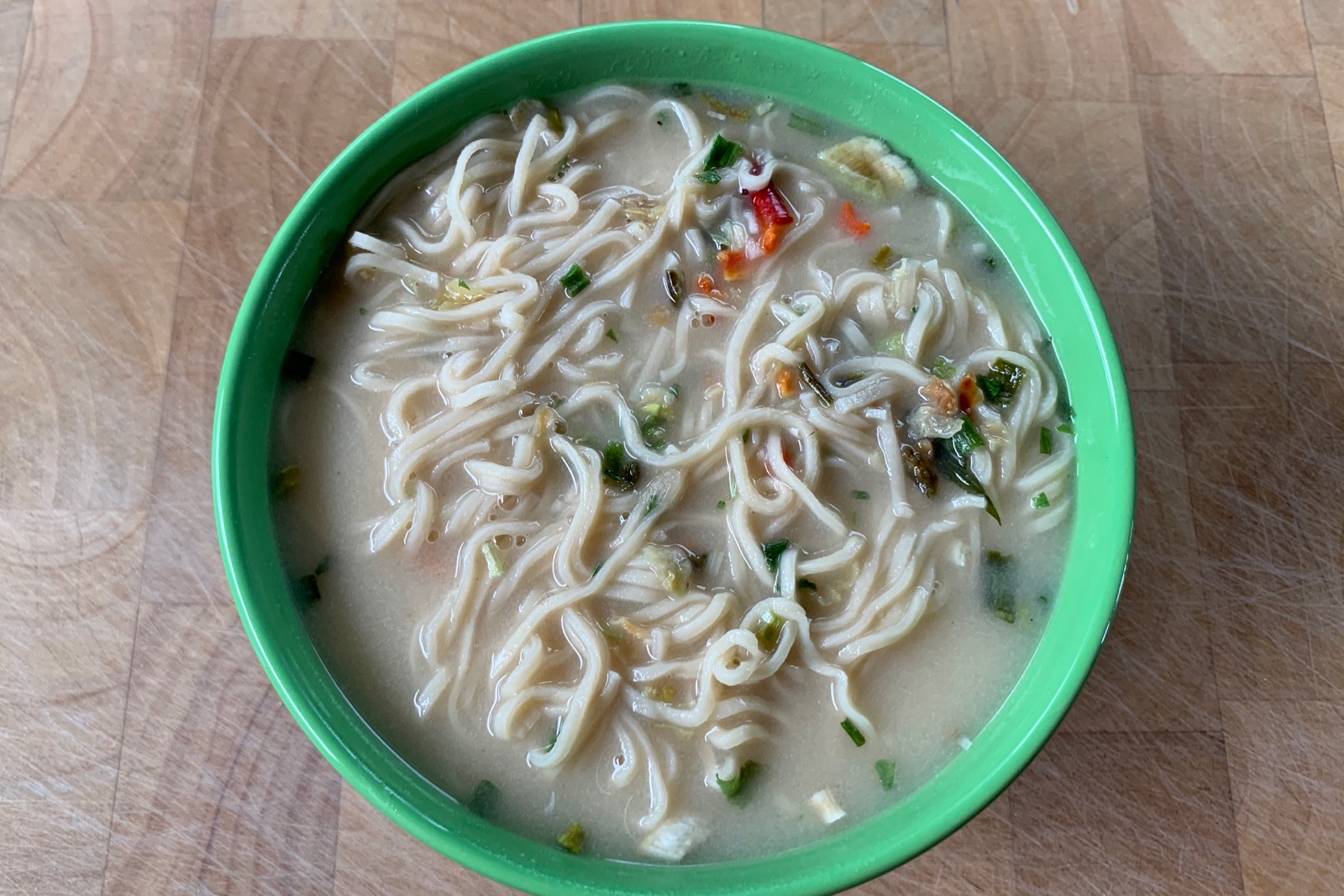 I saw an ad for these ramen noodles so I ordered a variety pack. They're actually really good! Better flavor, better noodles, and much more protein than the cheap noodles.
The first one I had was garlic pork tonkatsu.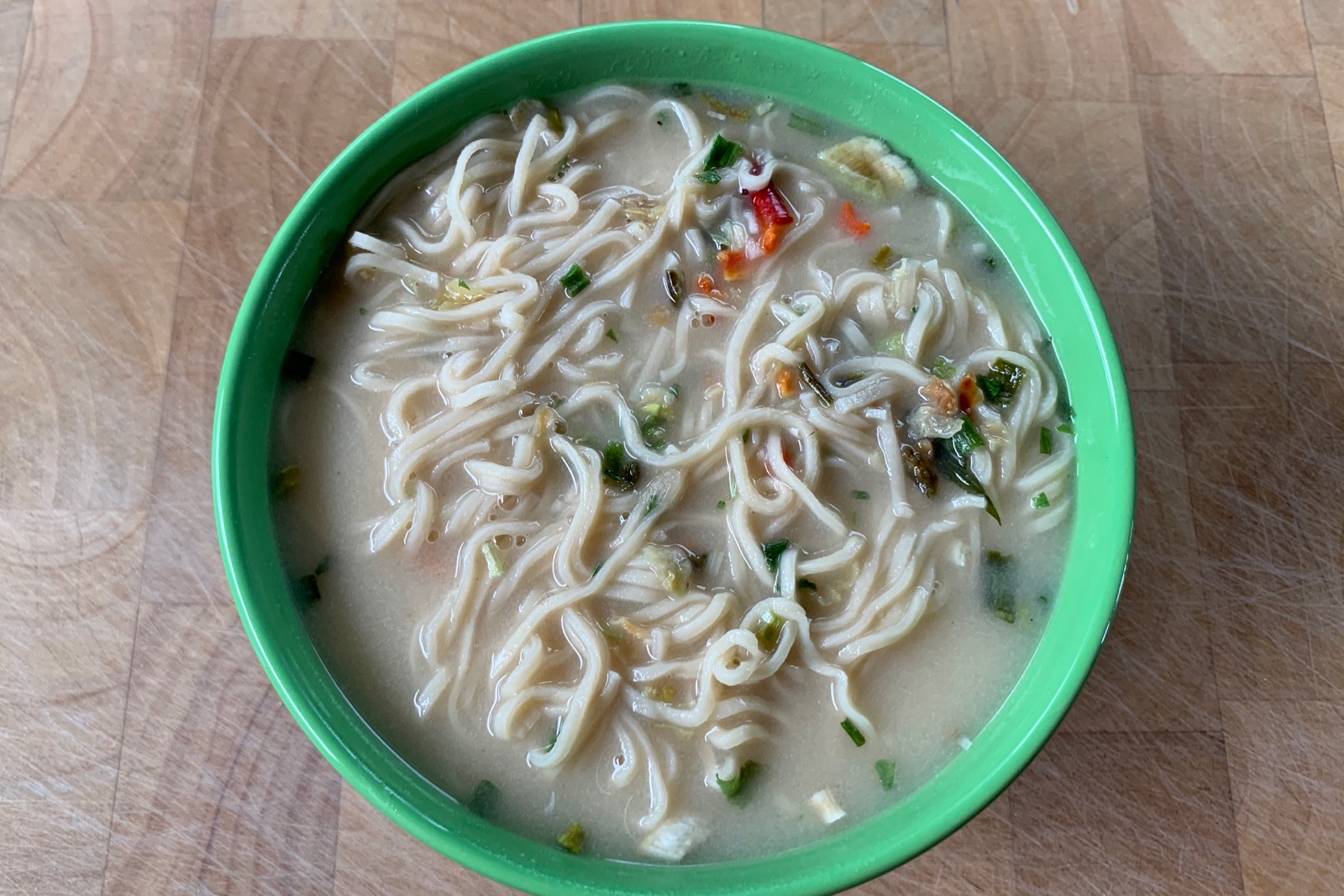 This was surprisingly good! It has much more protein and less salt and carbs than traditional instant ramen. The broth is much more flavorful as well.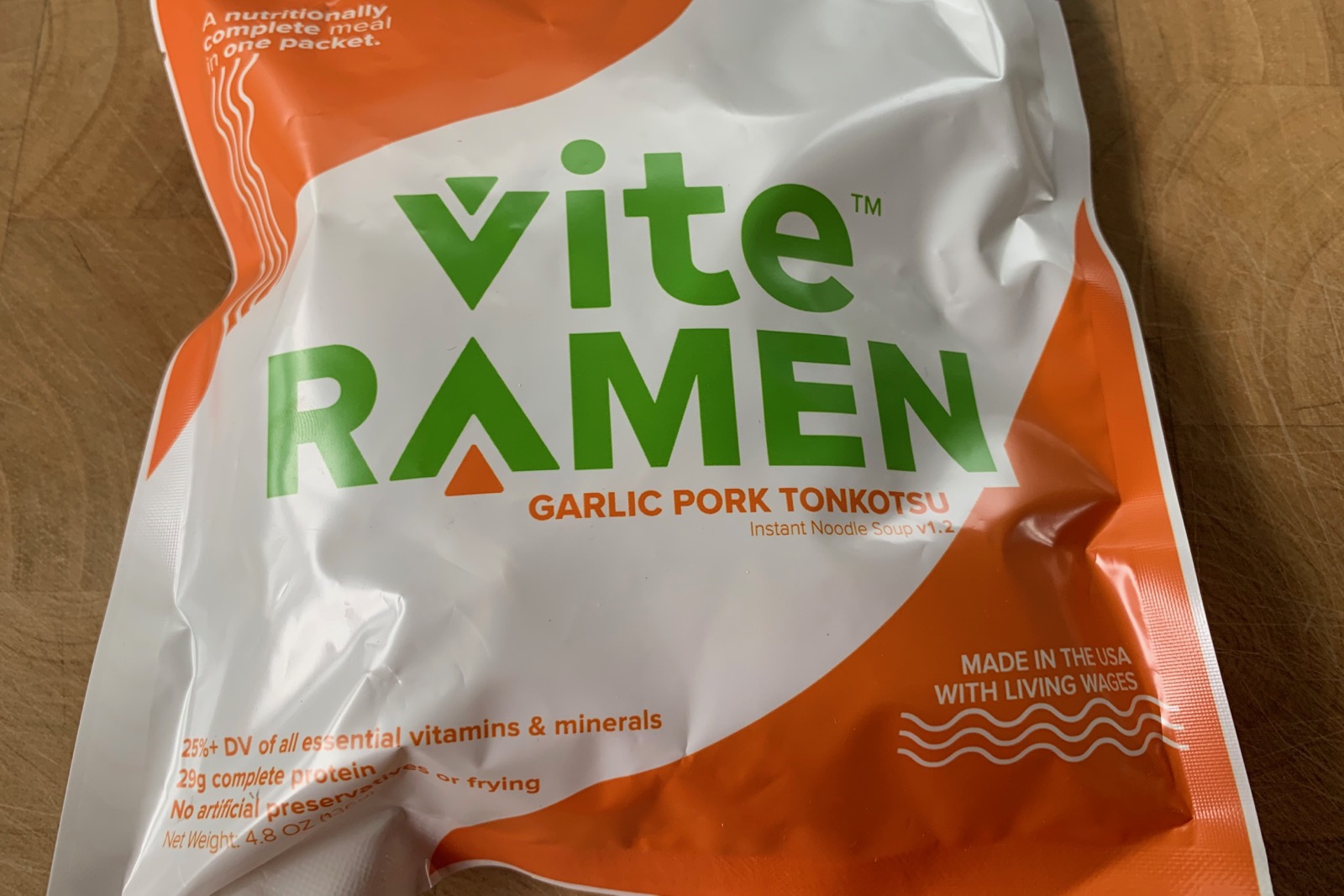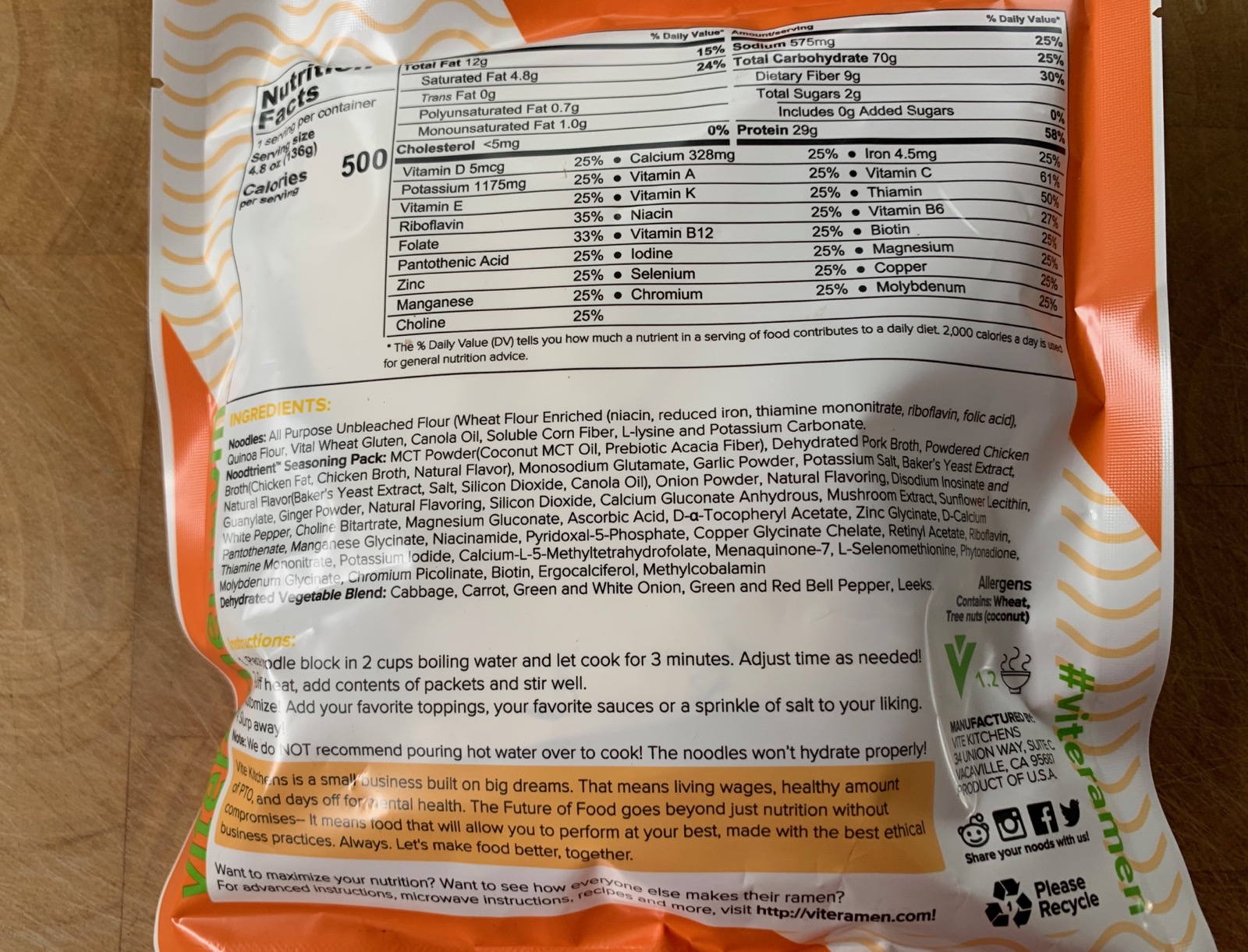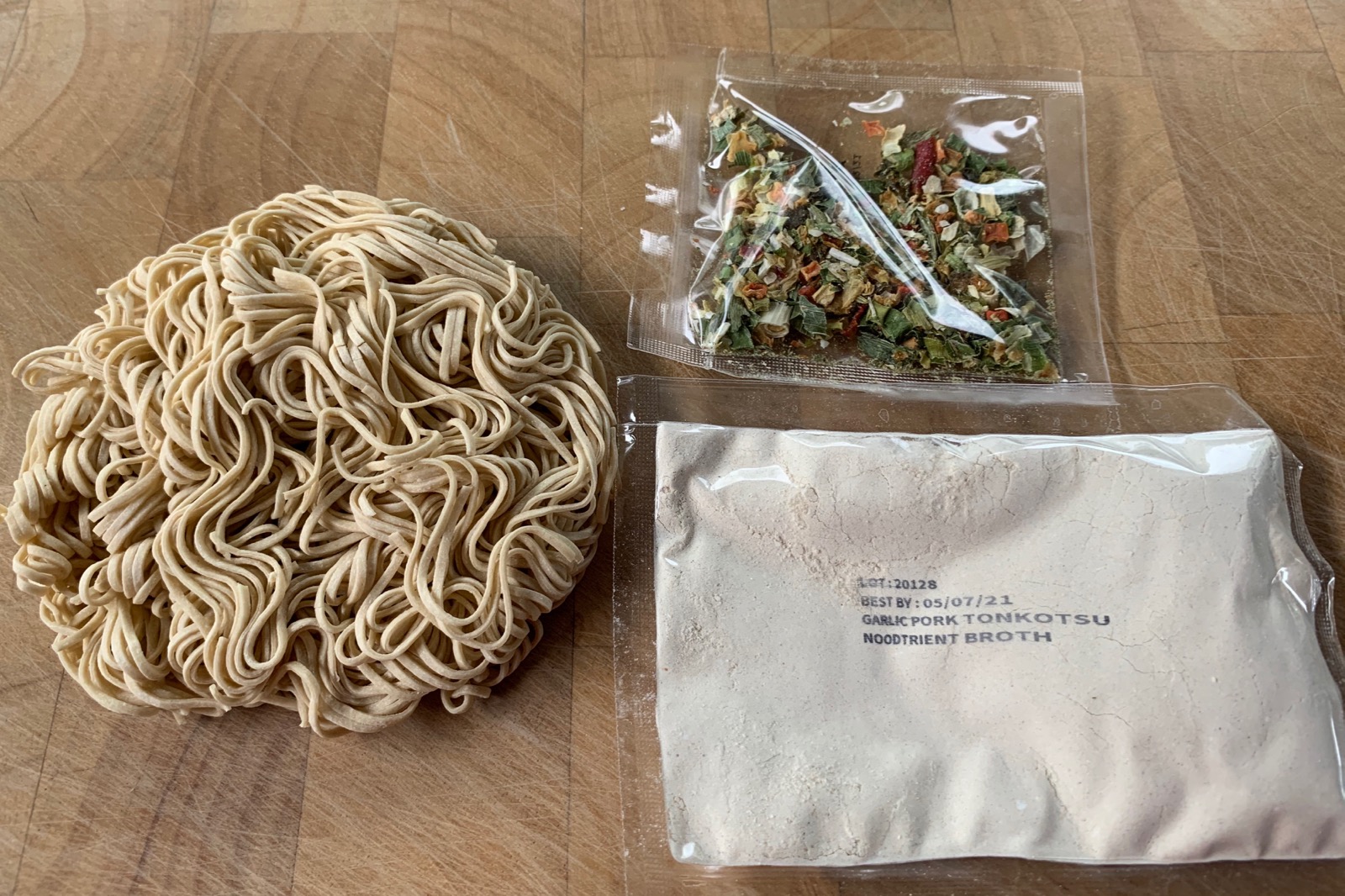 Later I made this with added spinach and scallions.
Next was vegan white miso, with added spinach and scallions. The flavor was great, and adding the spinach made it seem like a solid meal.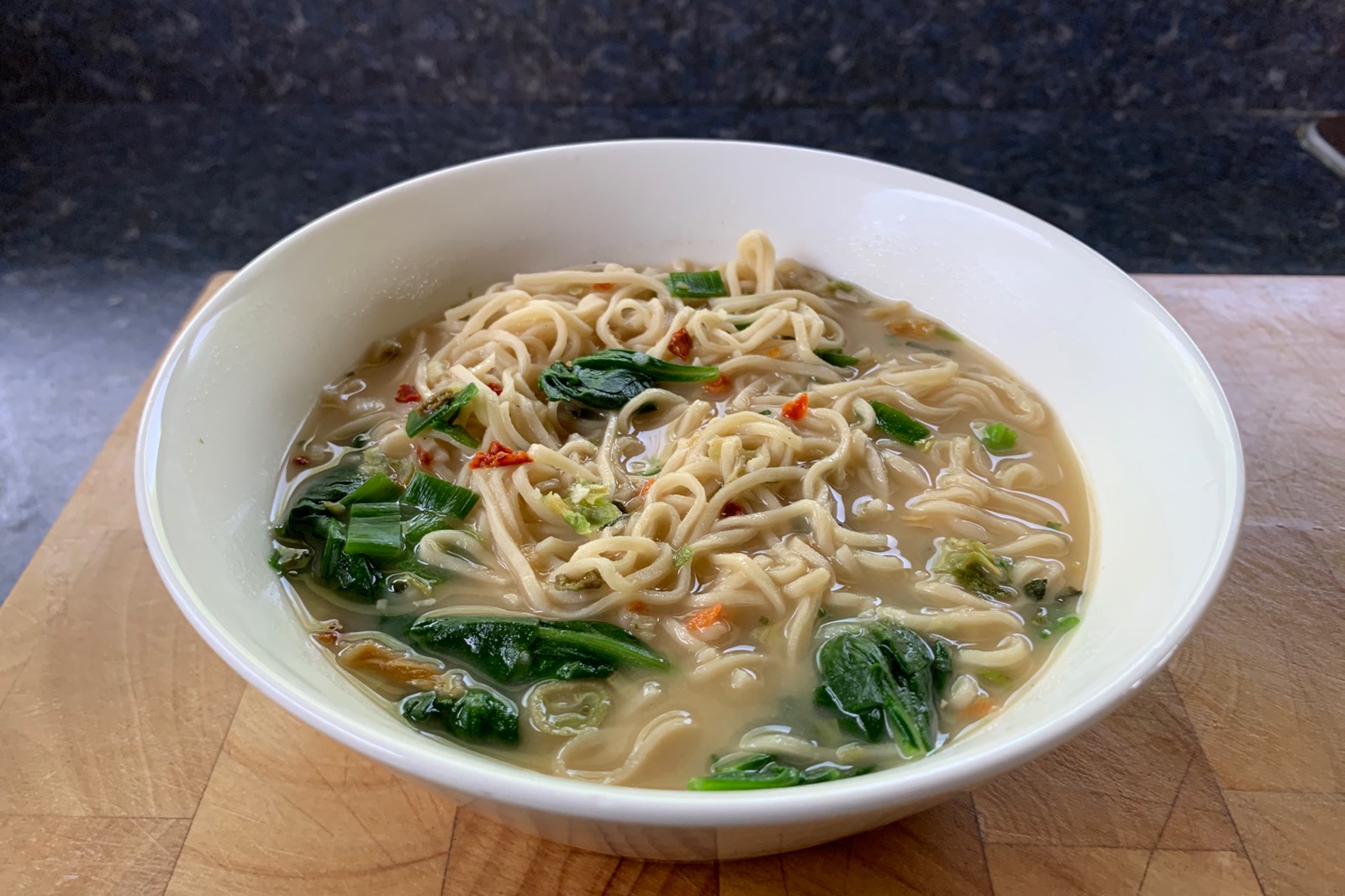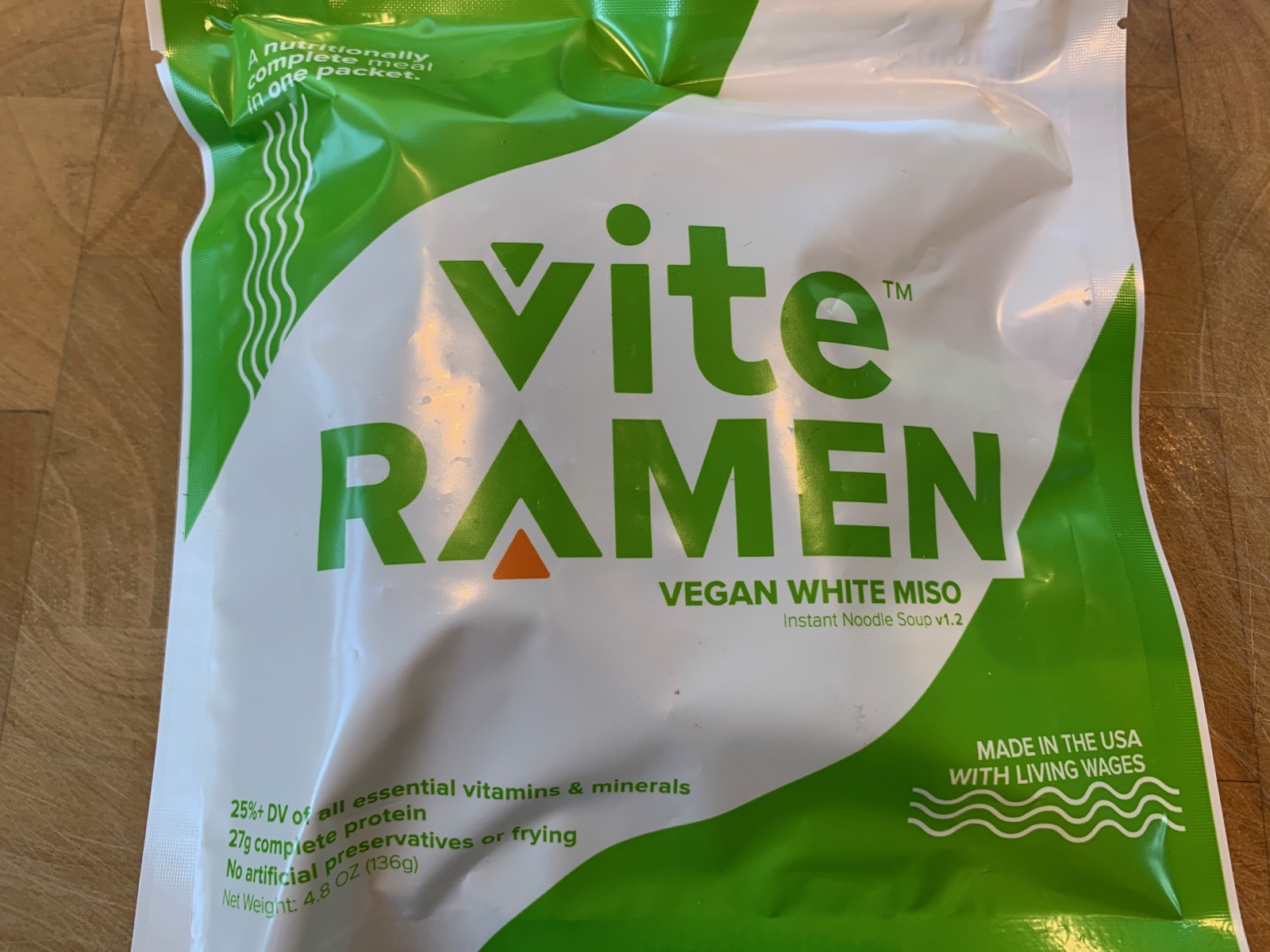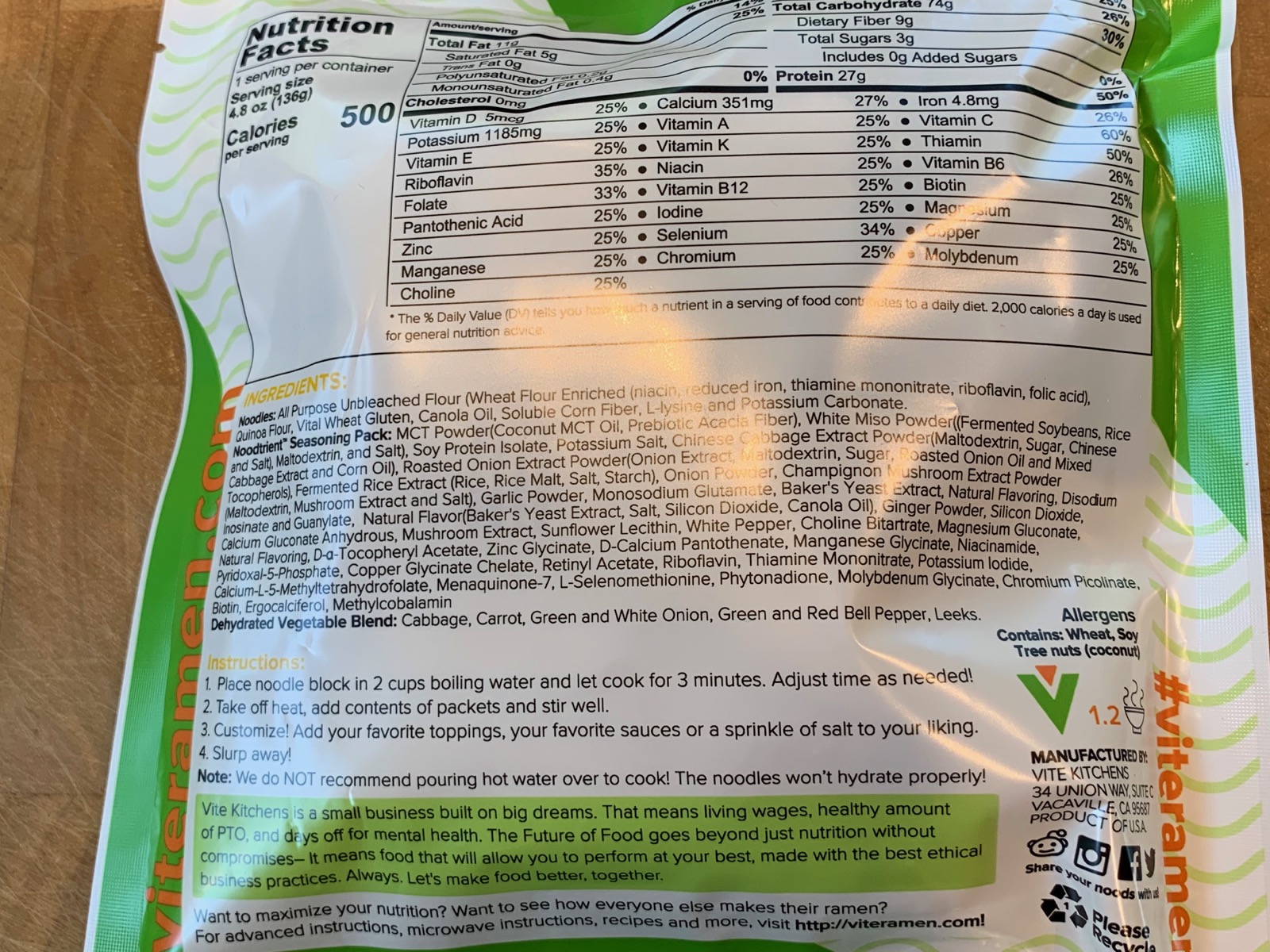 I added some scallions and spinach as well.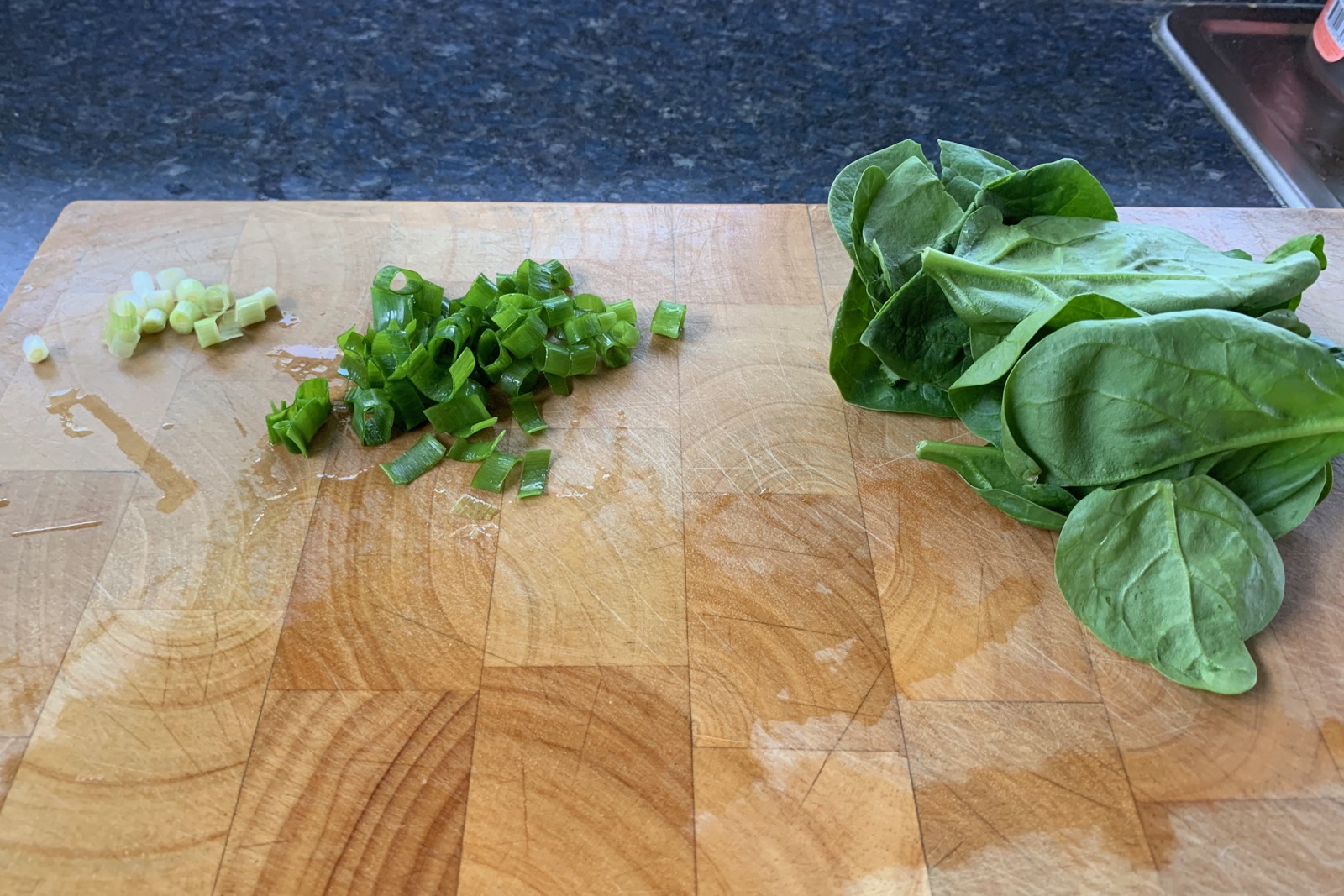 The last flavor in the variety pack was roasted soy garlic chicken. I added added spinach and kimchi. This was really good!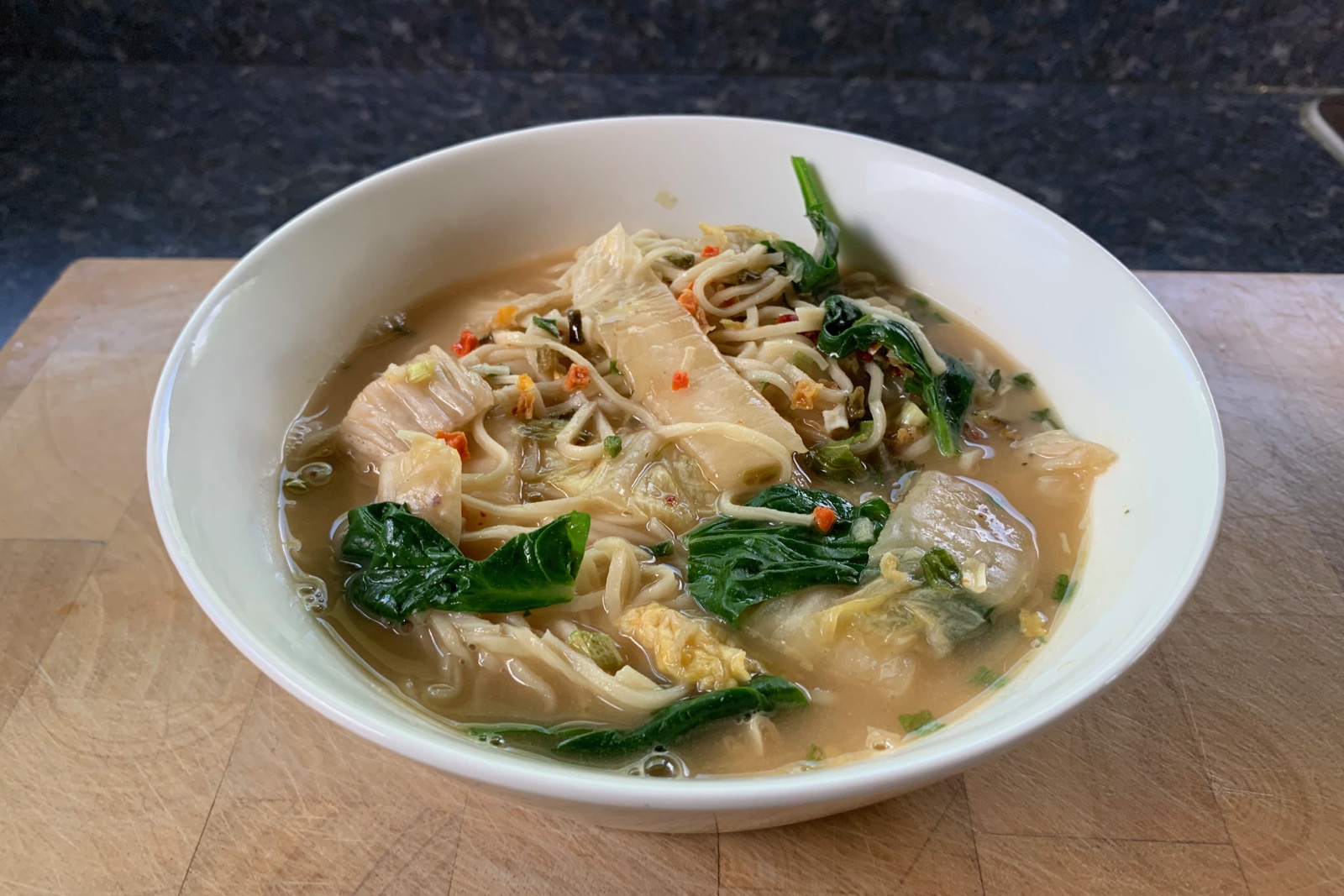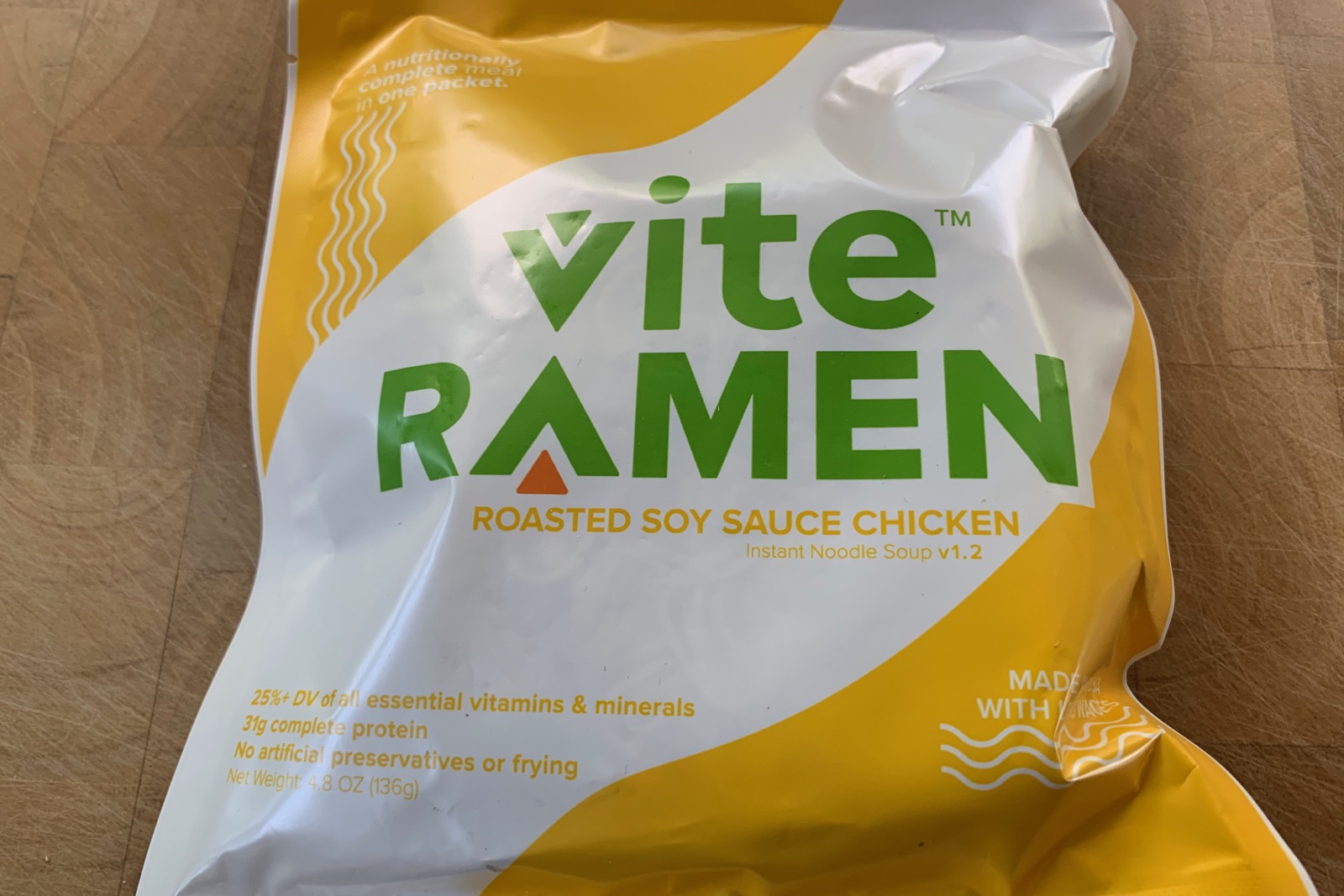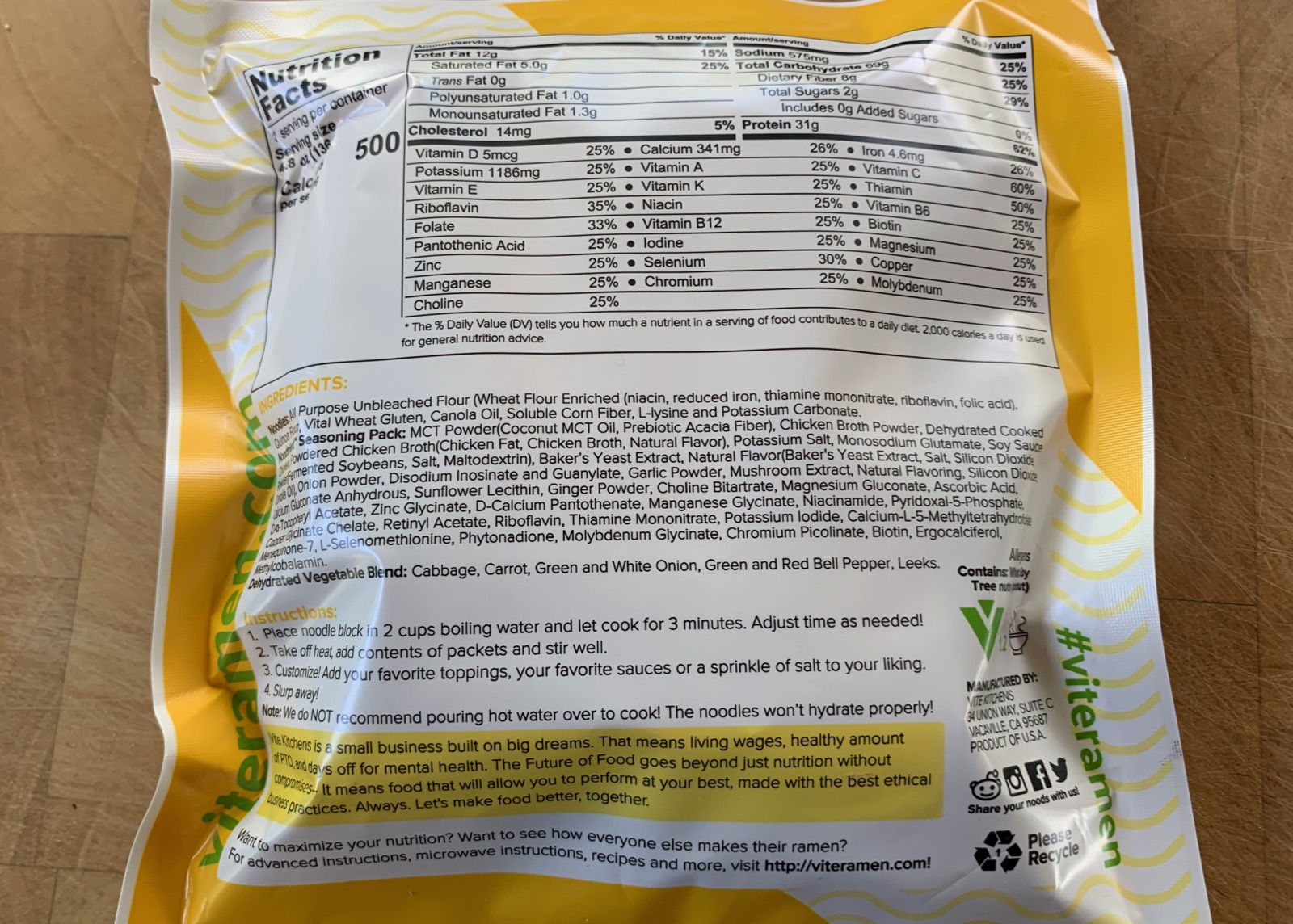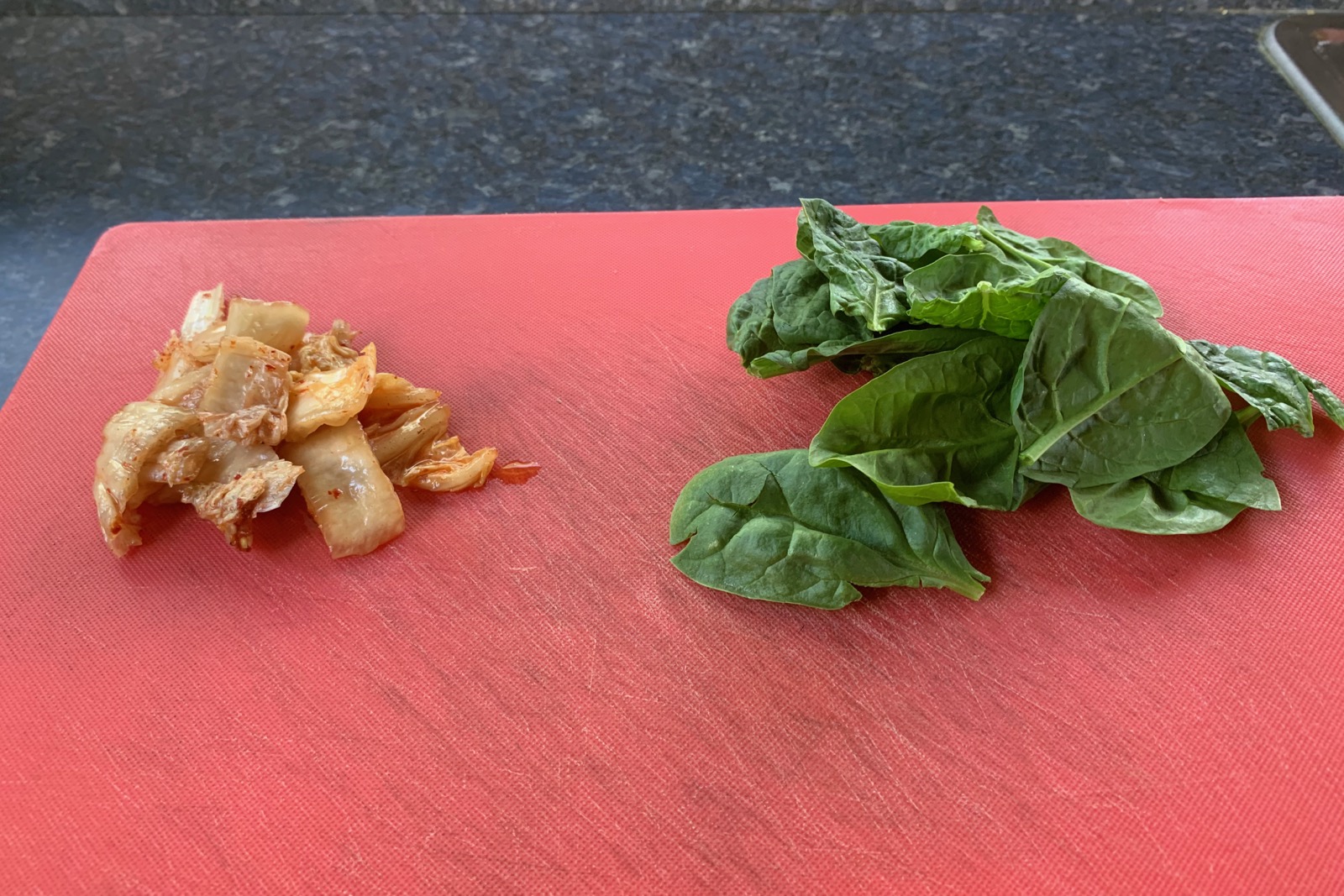 All of the flavors are great and I ordered another variety pack!
Update January 13, 2021: I got the Sichuan Chili Edition. It's good!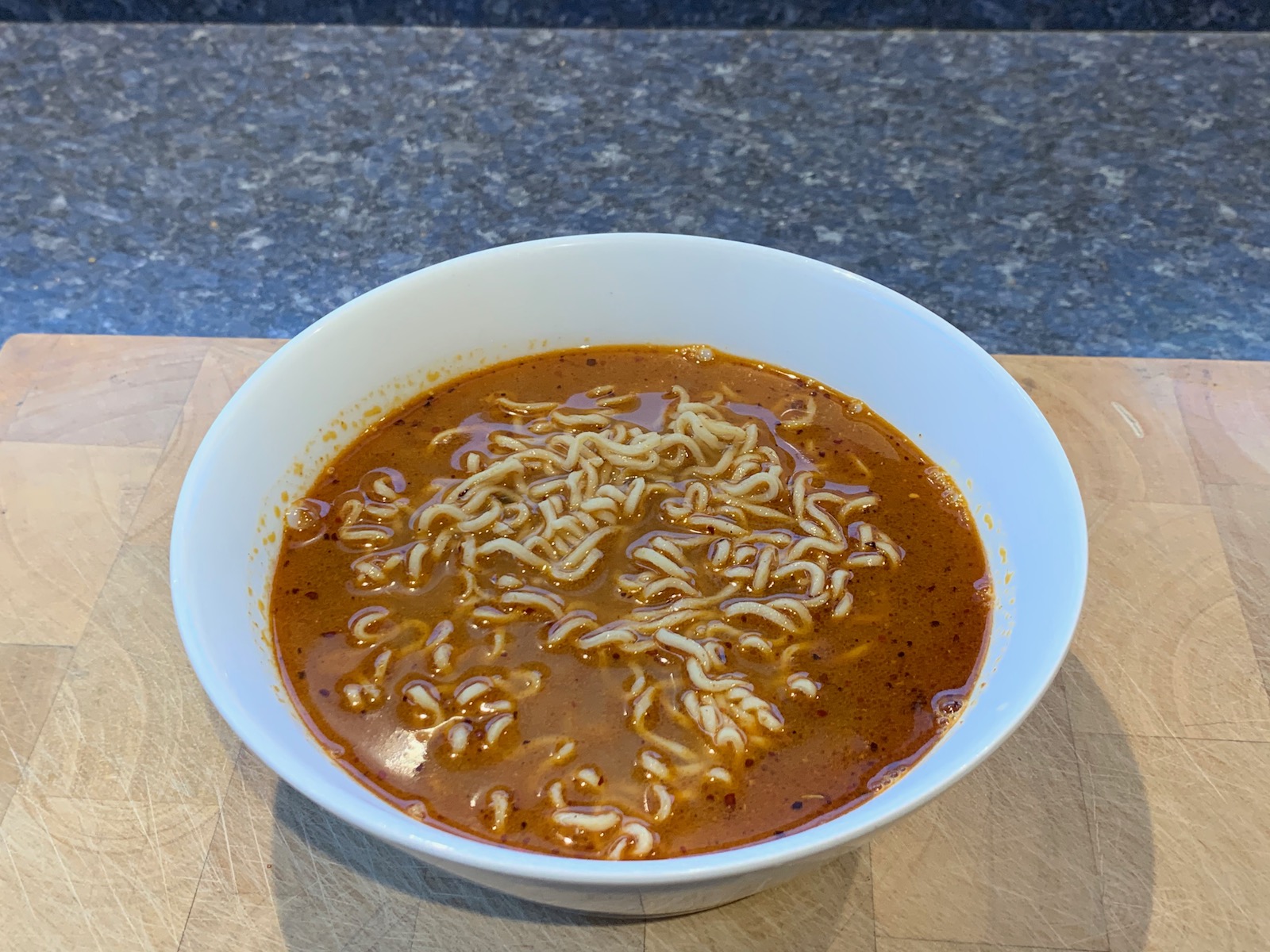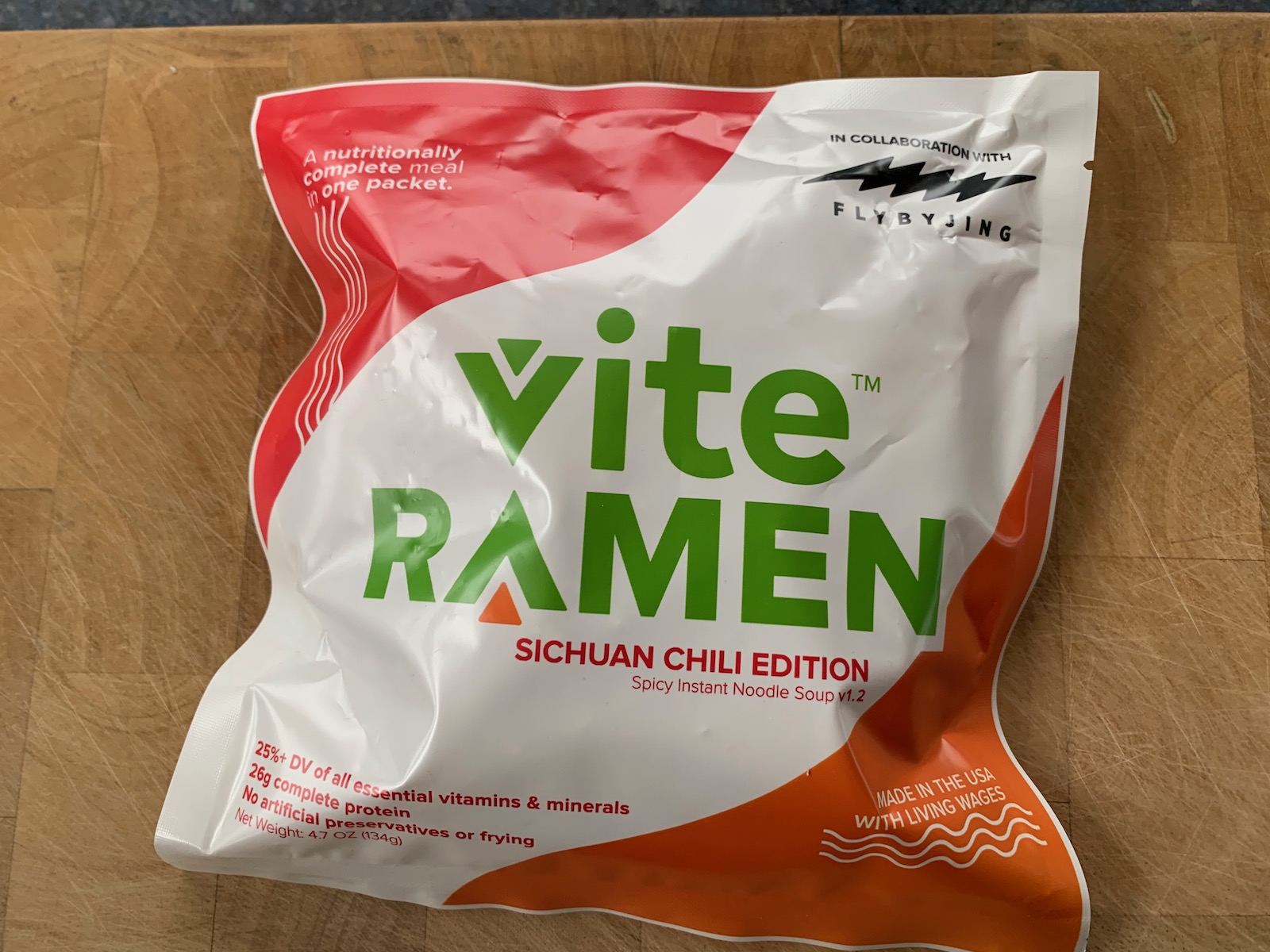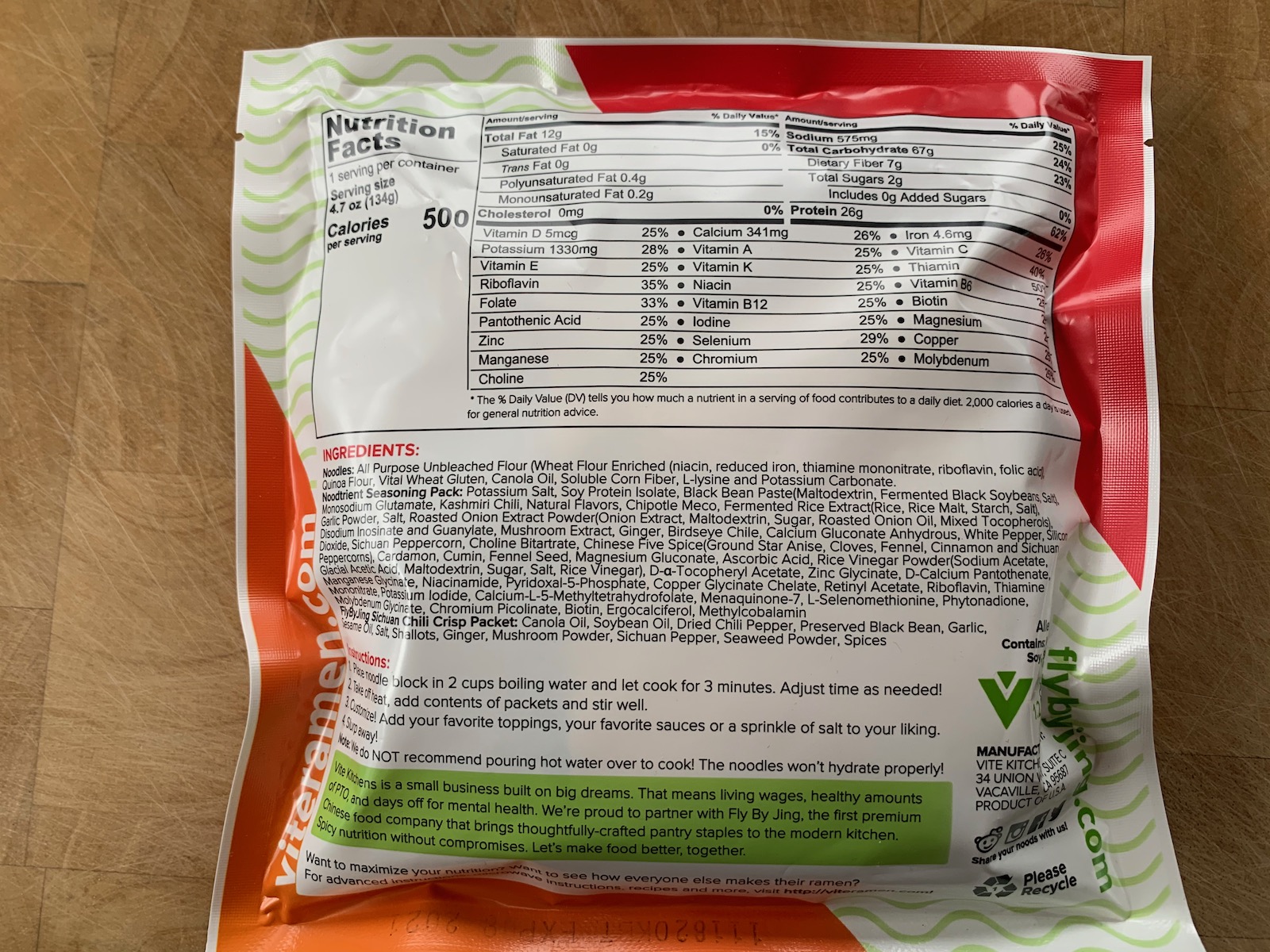 The chili sauce packet is from Fly By Jing, presumably related to the Sichuan Chili Crisp.