Real Eats Meals Week 1
I tried a new meal service, Real Eats Meals. It's good so far! It's more than meal prep. They basically separate each part of the meal into separate vacuum sealed pouches and then you add them to a pot of boiling water for the time on the label, usually 3 to 6 minutes. Everything is refrigerated, not frozen.
Pros: Boil-in bag cooking in stages makes everything cook for just the right amount of time. Good flavor. A couple could make two different meals at the same time. No pans to clean.
Cons: Expensive. Lots of plastic bag and packing material waste.
I think it's the right amount of food, but some people might think it's not enough. Most of the meals are 400-600 calories. I'd say it's the quality of average restaurant take-out. I've had better, I've had worse. But it's really no effort to cook and I don't need to leave the house. It's actually made somewhat local to me in the Finger Lakes of upstate New York with many locally sourced ingredients.
I enjoyed this! The salmon was perfectly cooked 6 minutes boil-in-bag, moist and with a good flavor. The rest of the meal was asparagus with shiitake mushrooms, and brown rice. I would definitely get this again.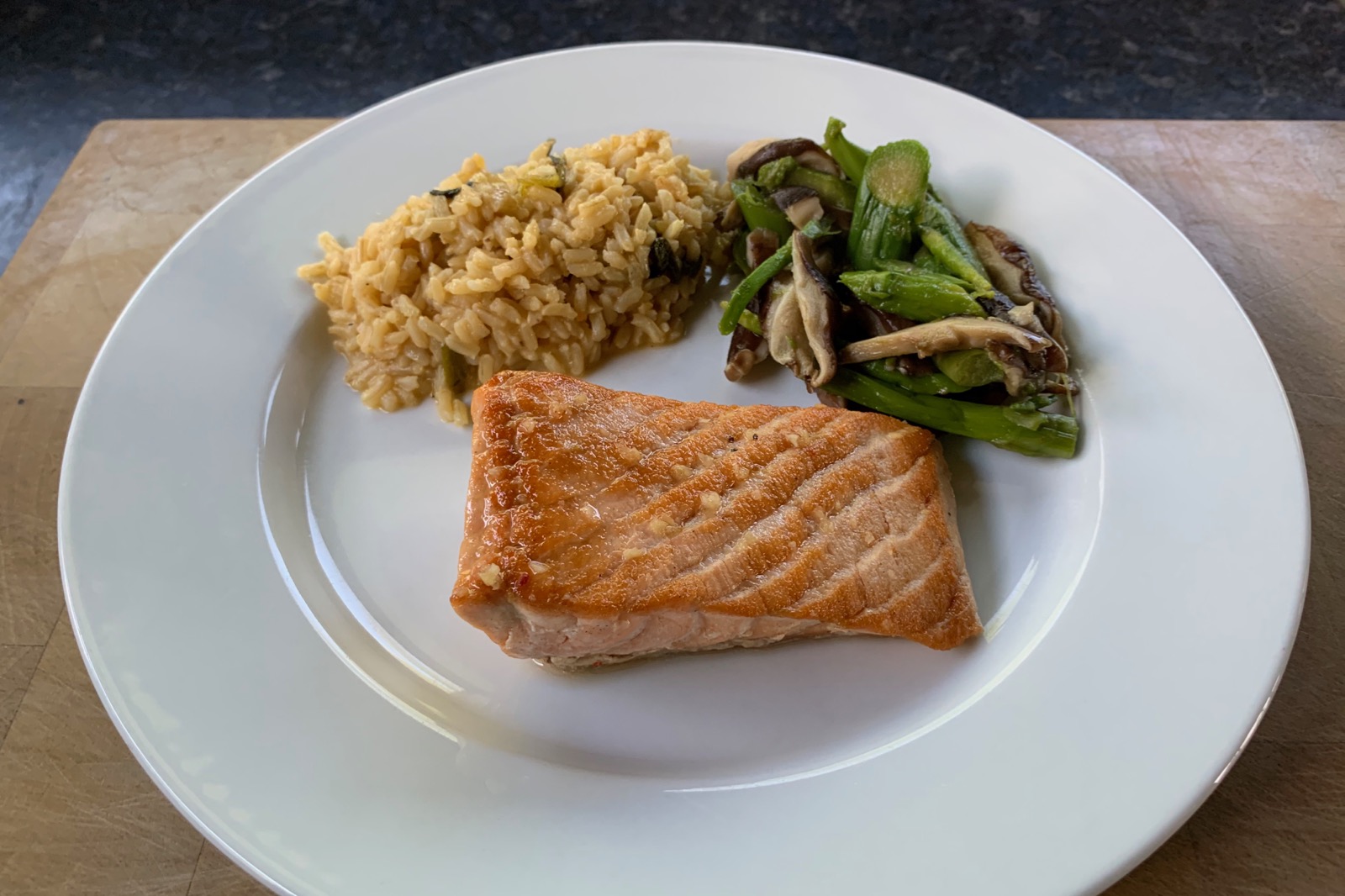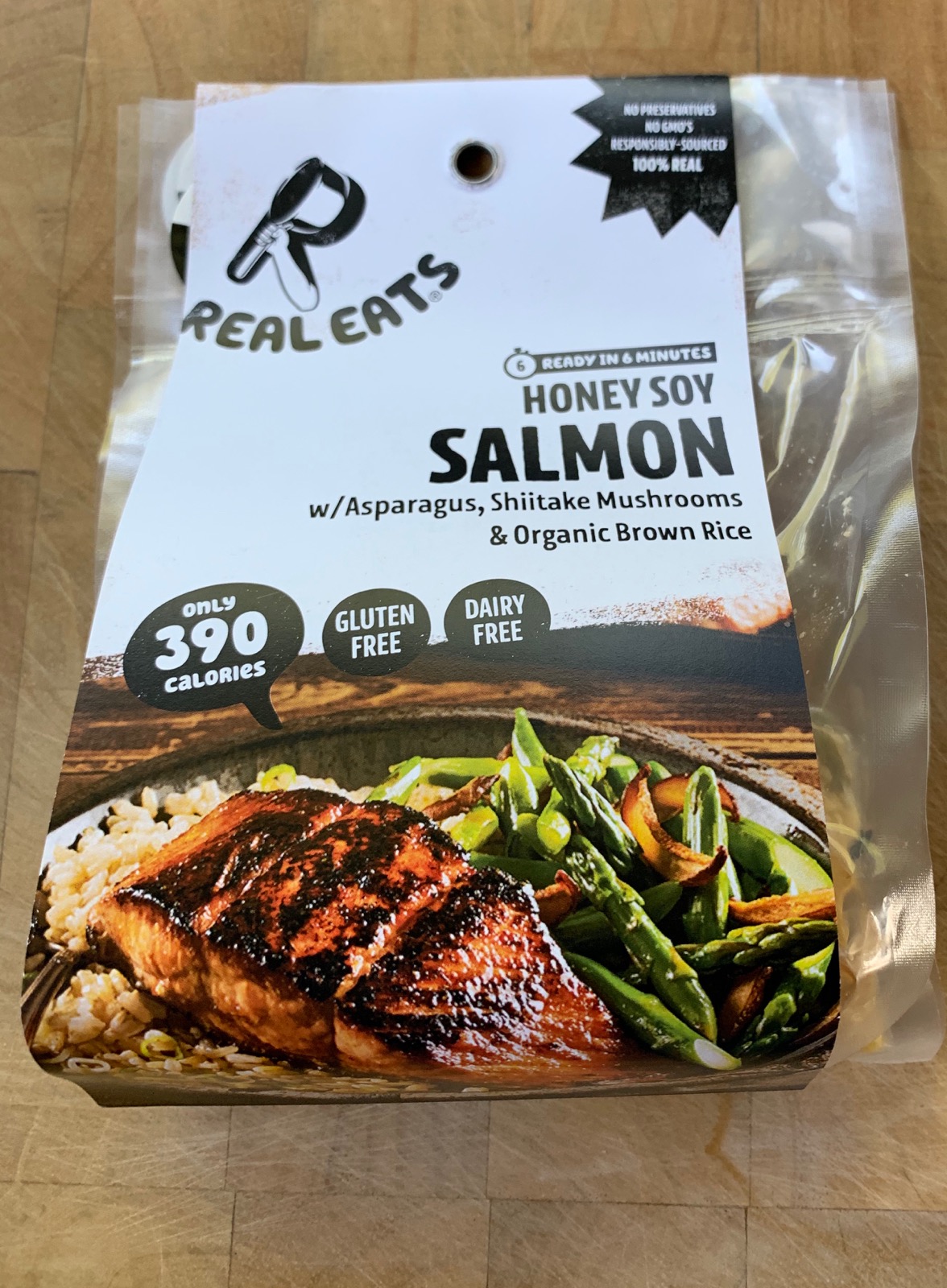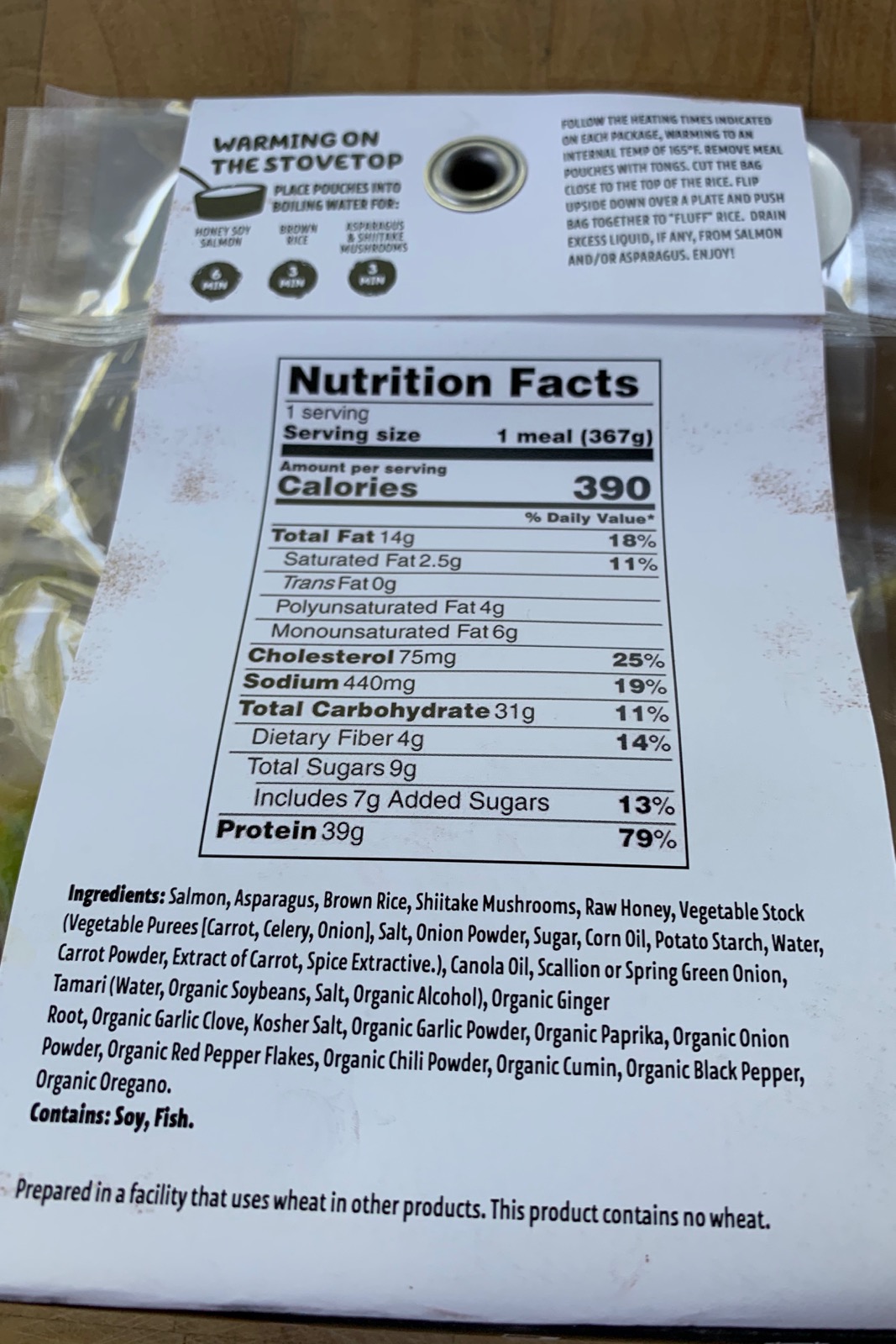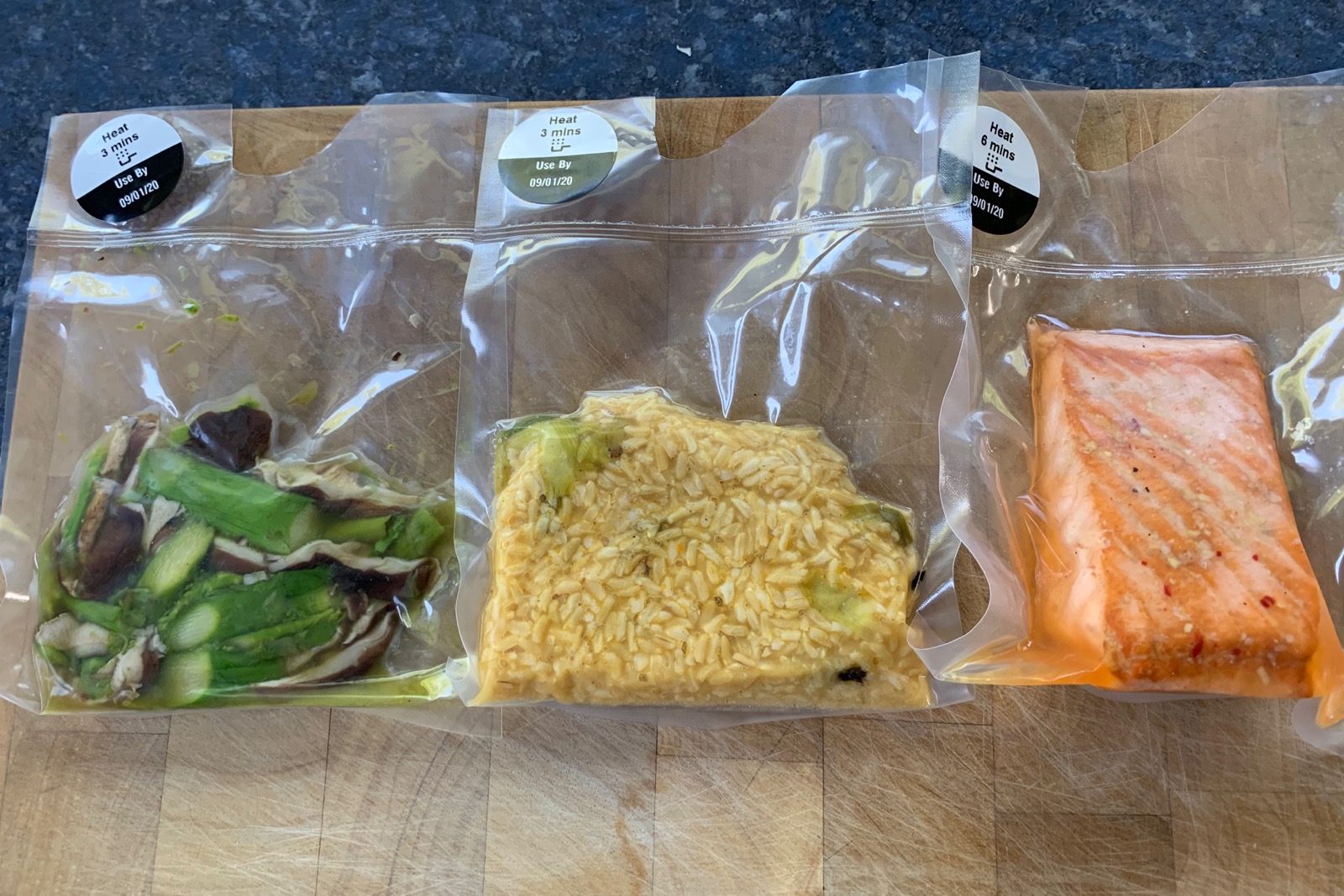 This was not what I'd normally eat for dinner, but it was good! It was on a bed of quinoa with toasted pepitas. The curry could have been spicier for my taste but it was fine. Vegetarian and dairy free.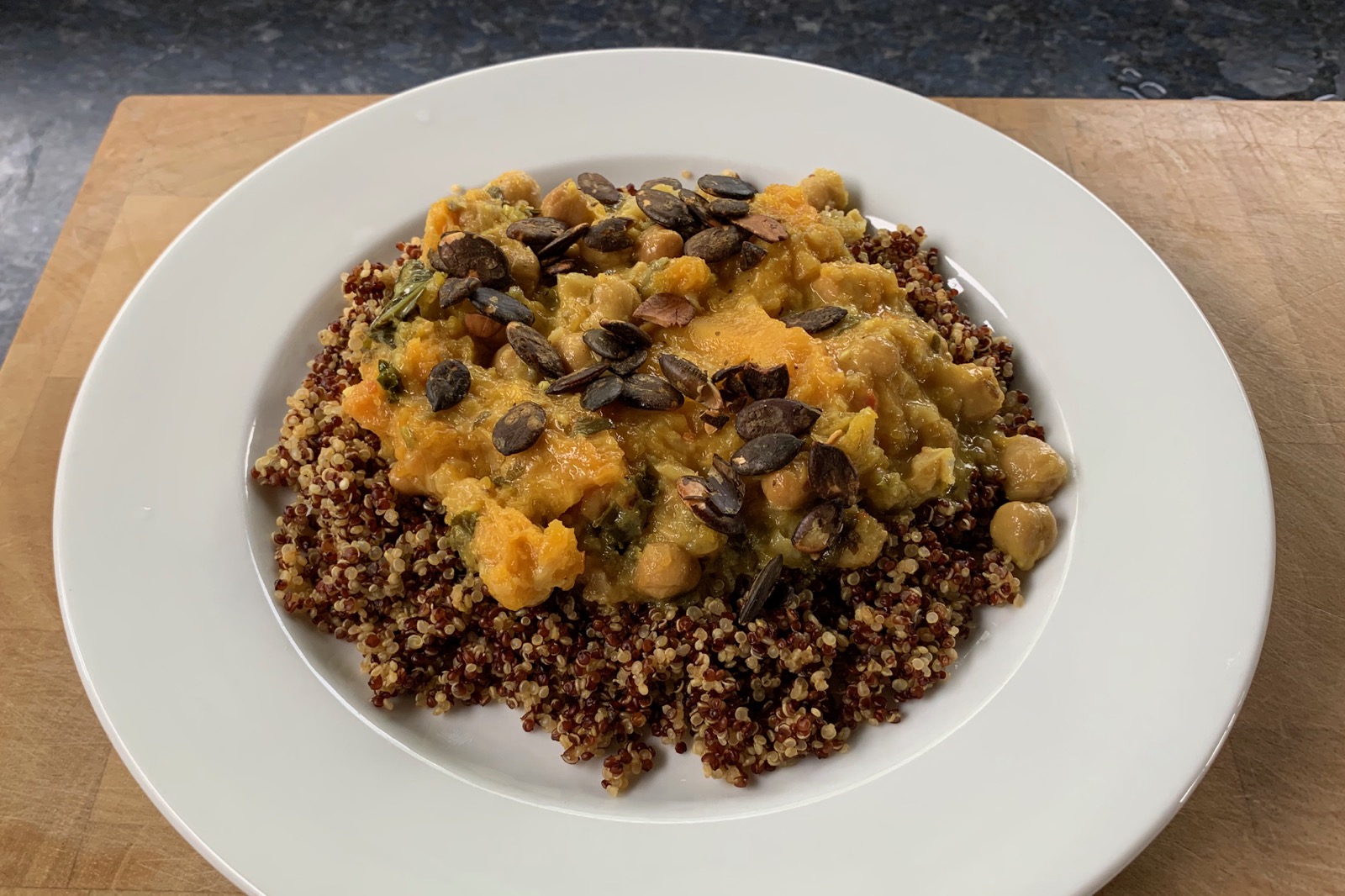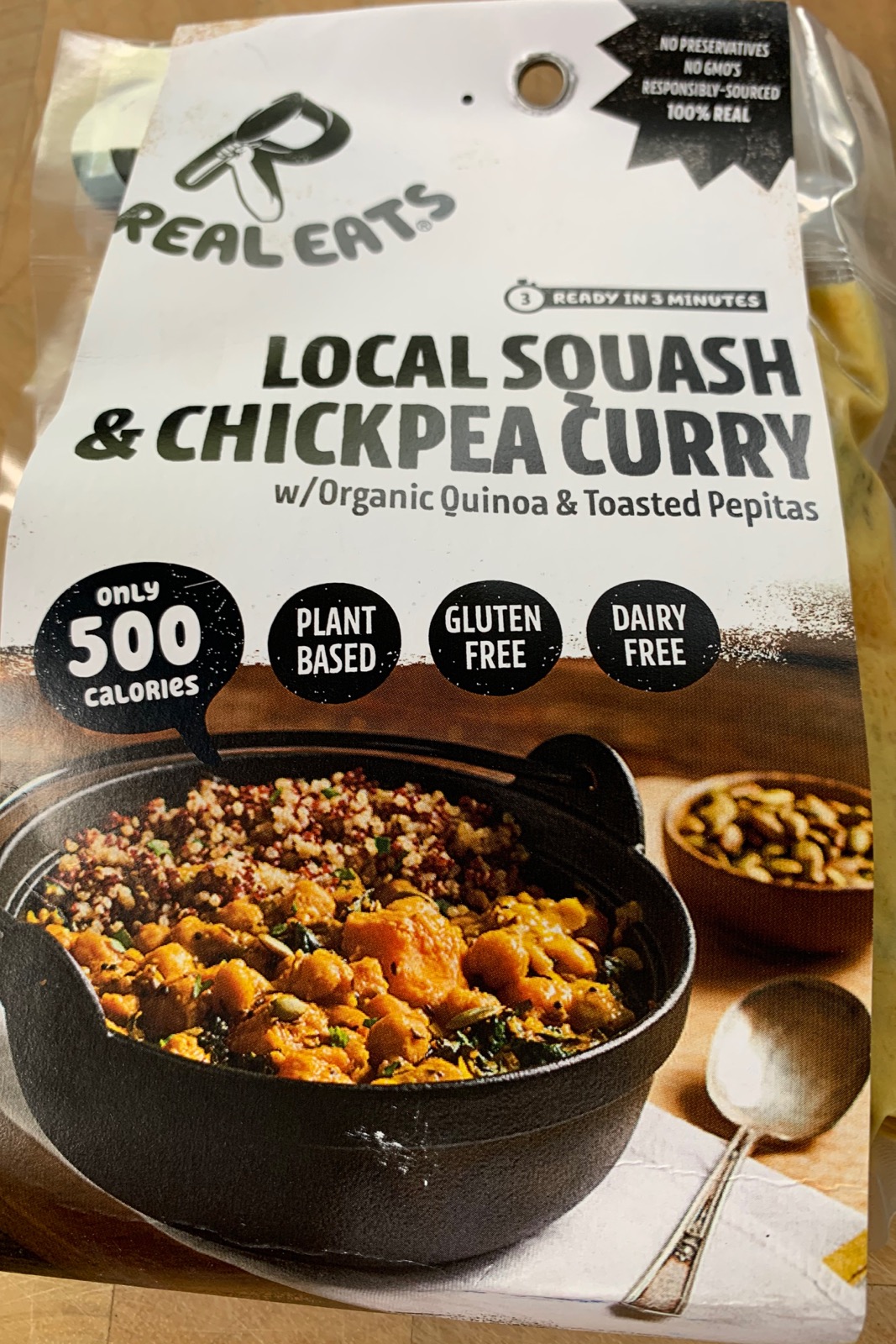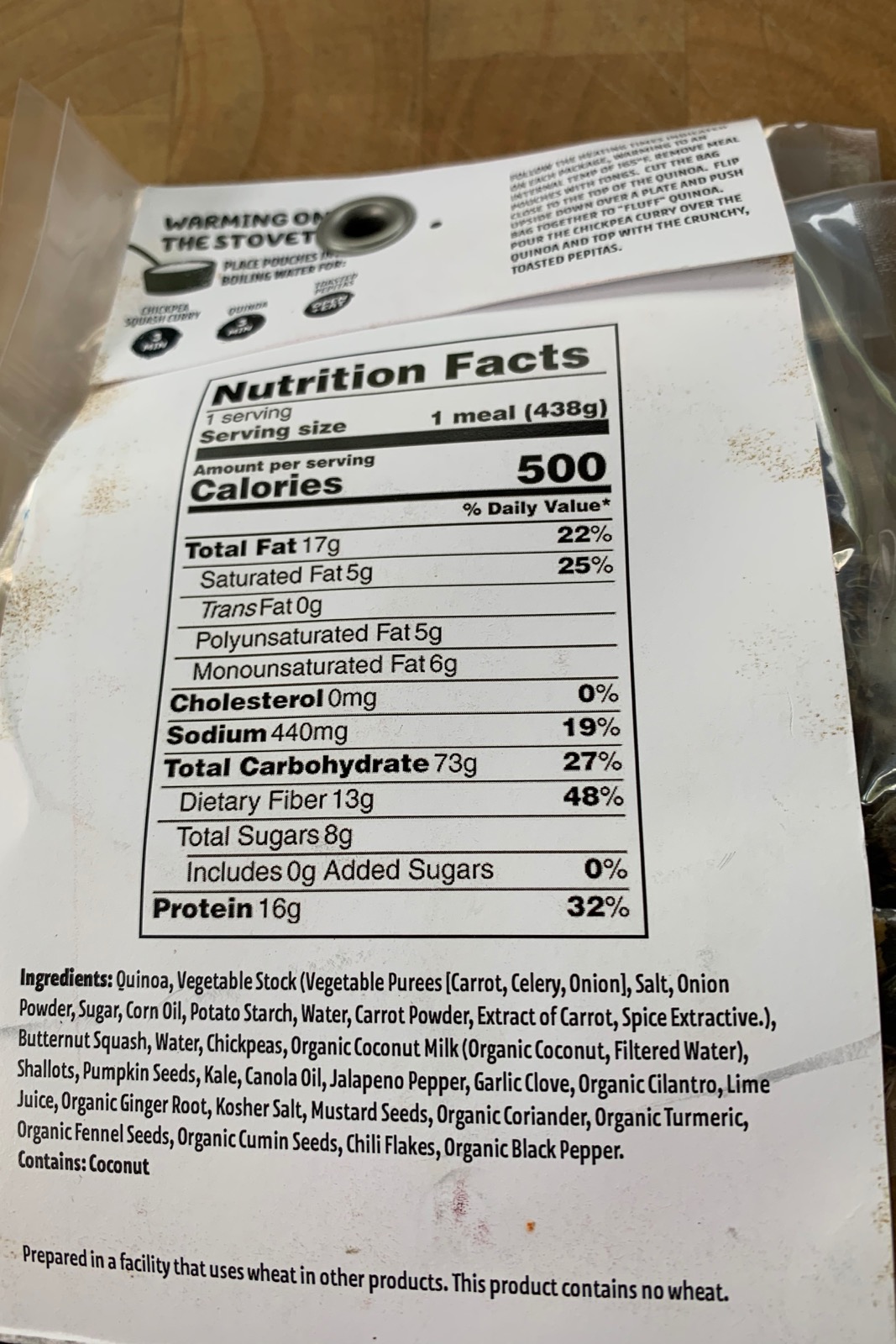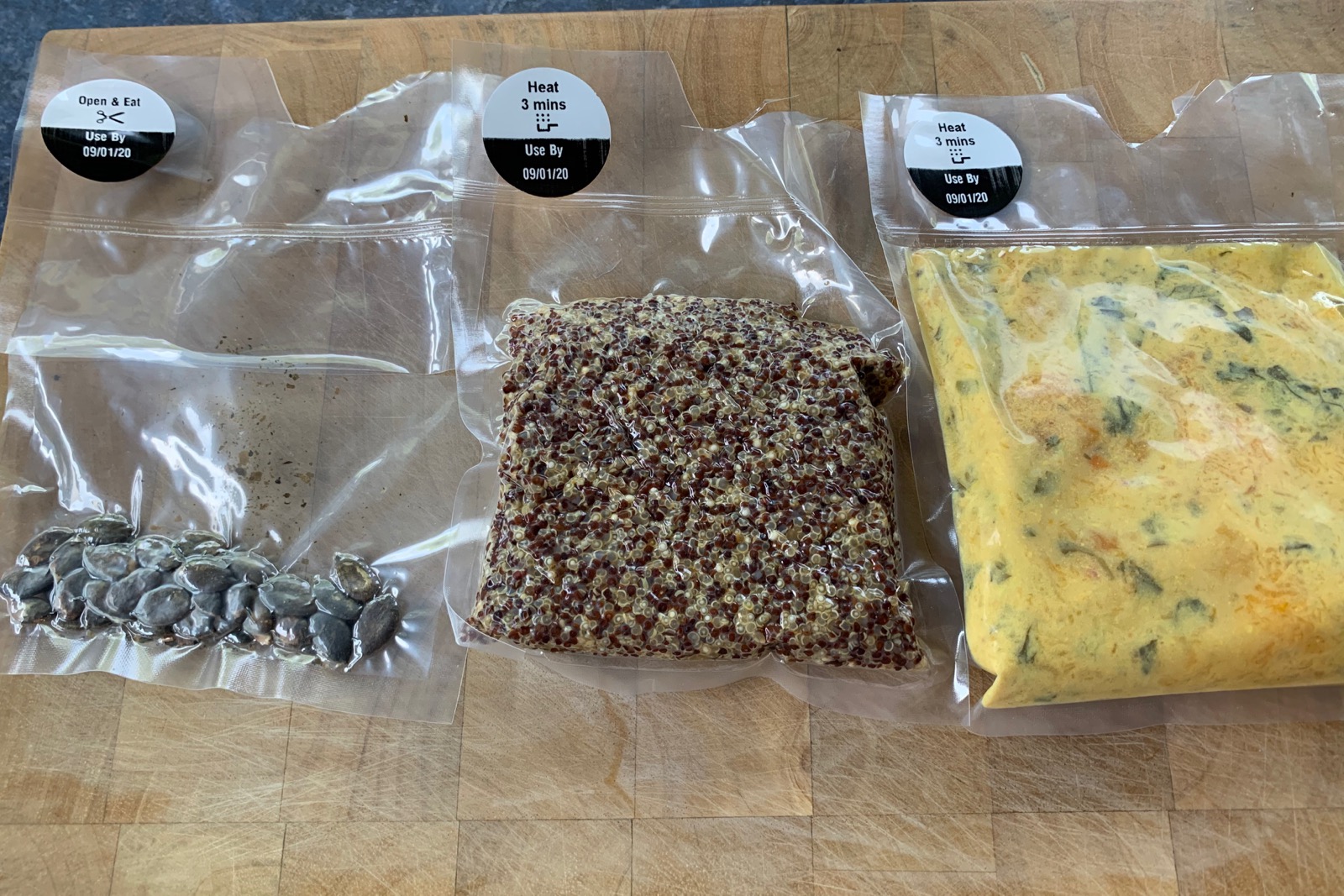 This one was really good! The beef was super tender and the sauce had a great flavor. I'd definitely order this one again.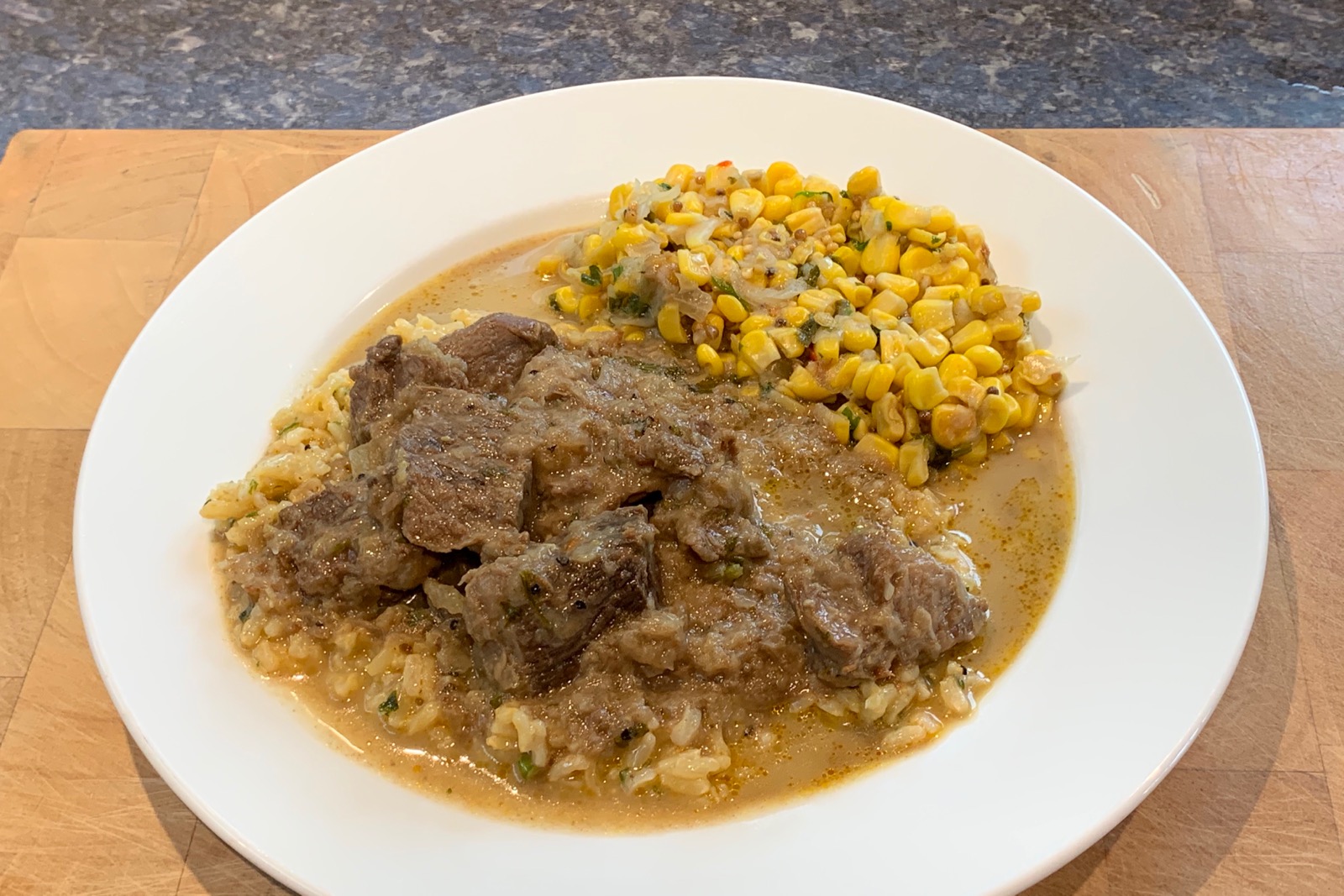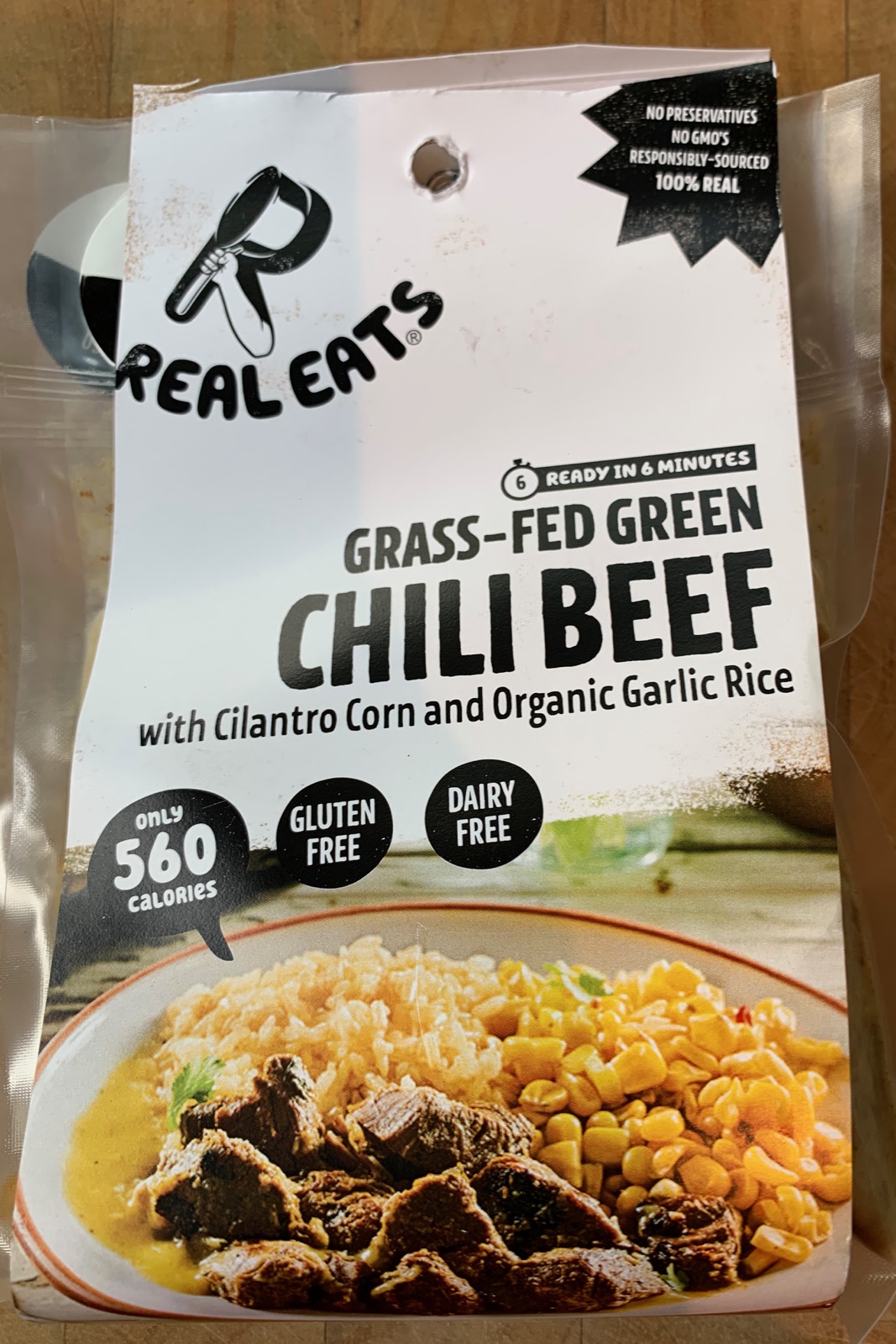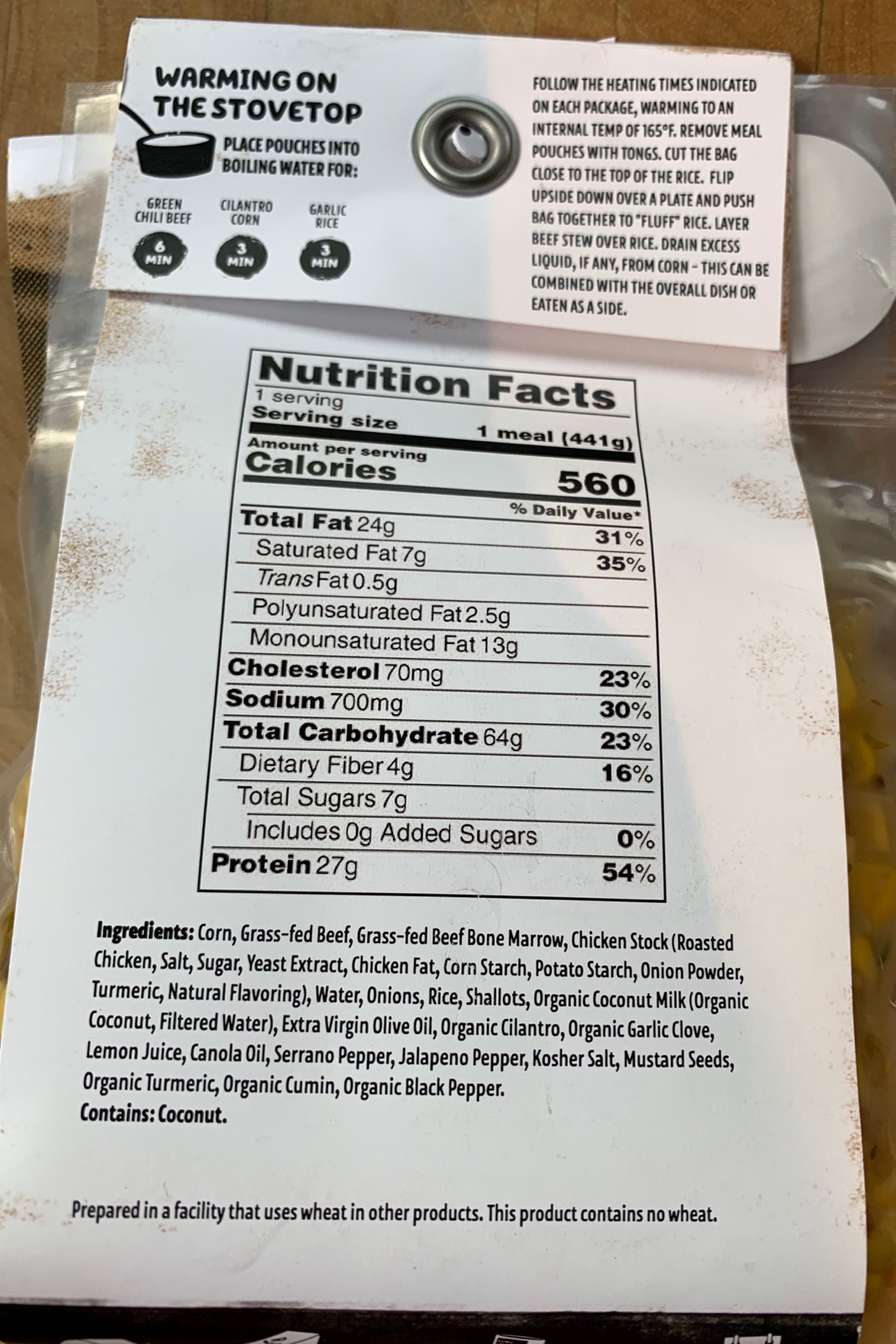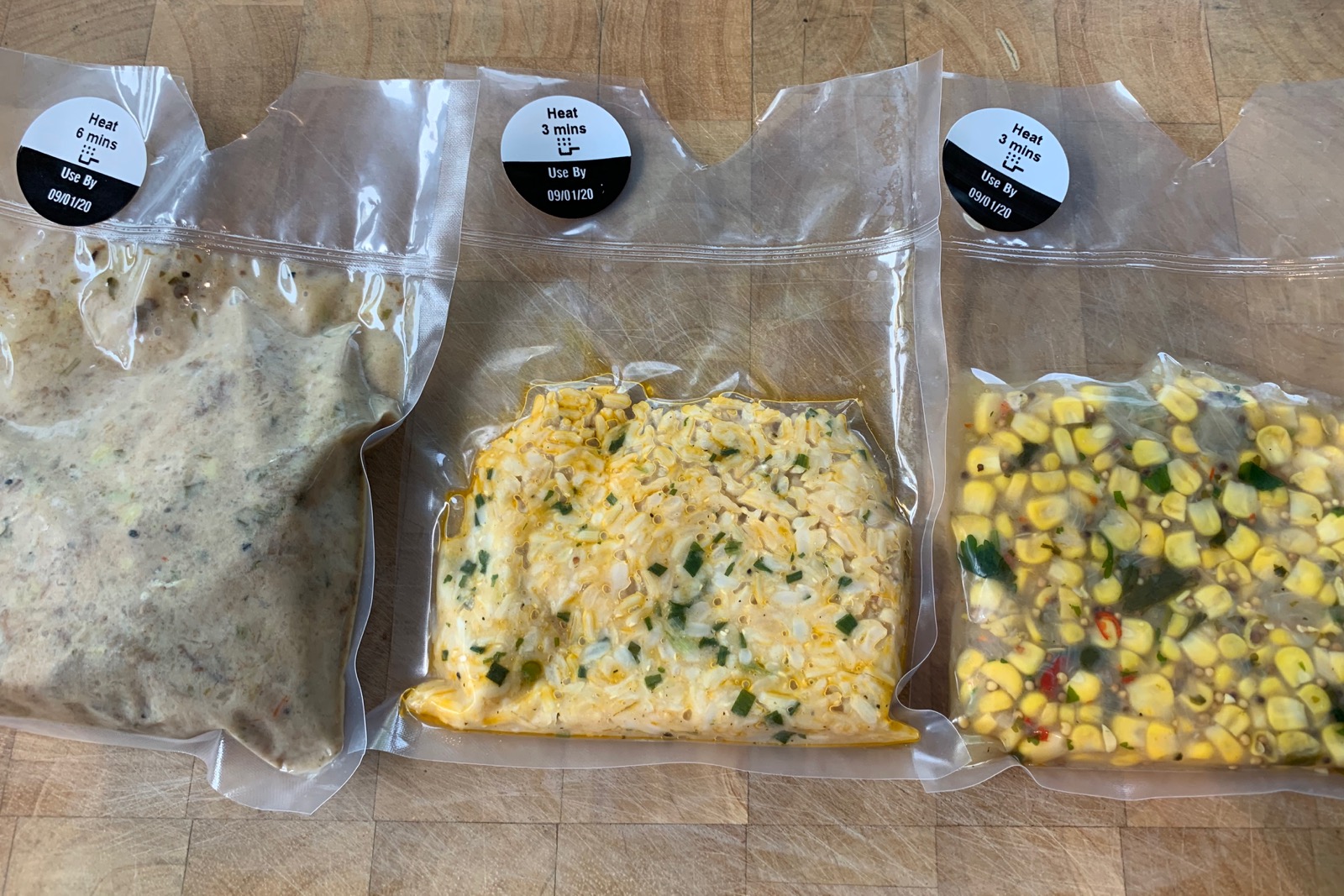 This was good too! And only 380 calories but still quite filling. Garlicy chicken thighs with spice-roasted cauliflower and sweet potato mash. All of the flavors were good, the chicken was moist and tender, and the cauliflower wasn't mushy.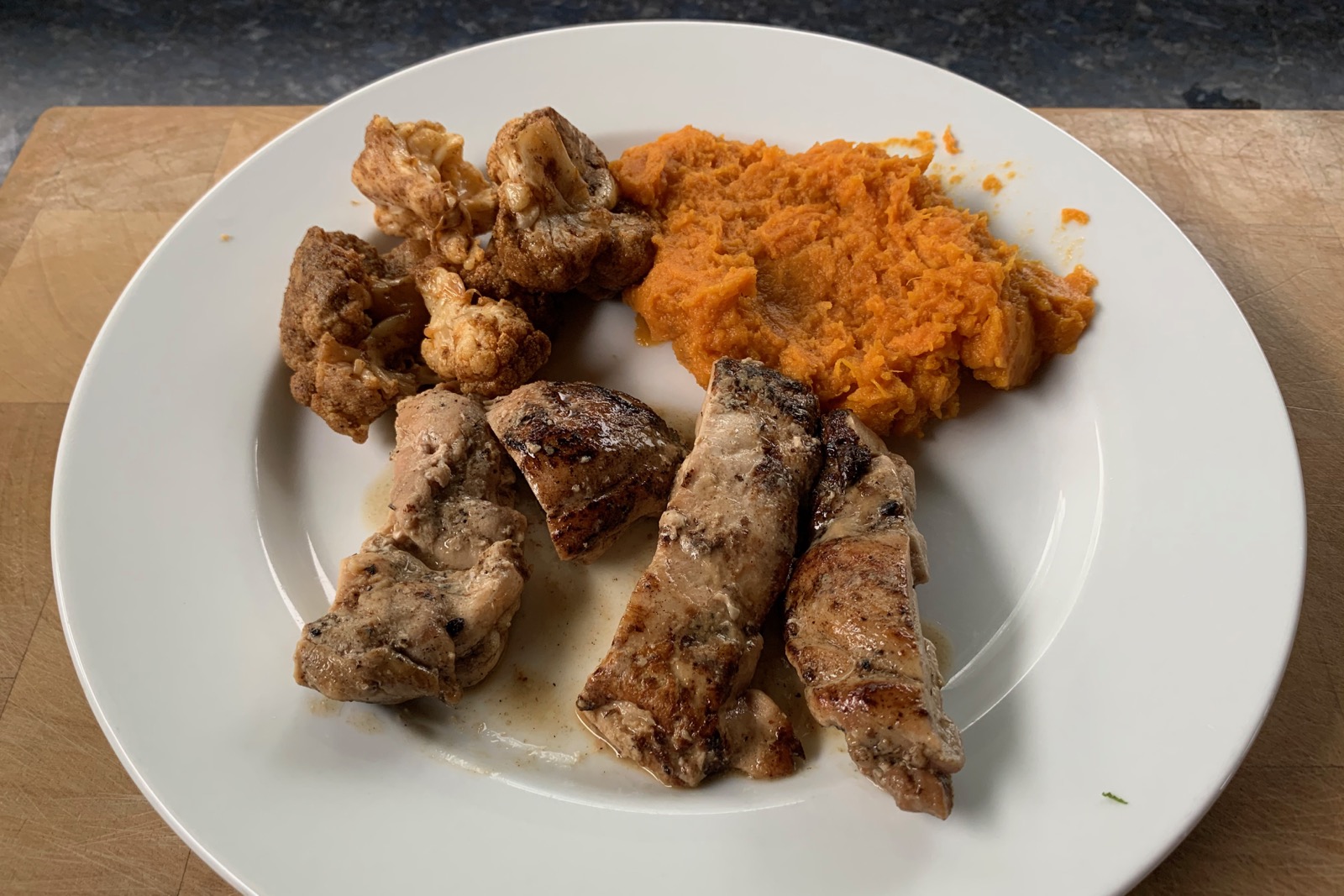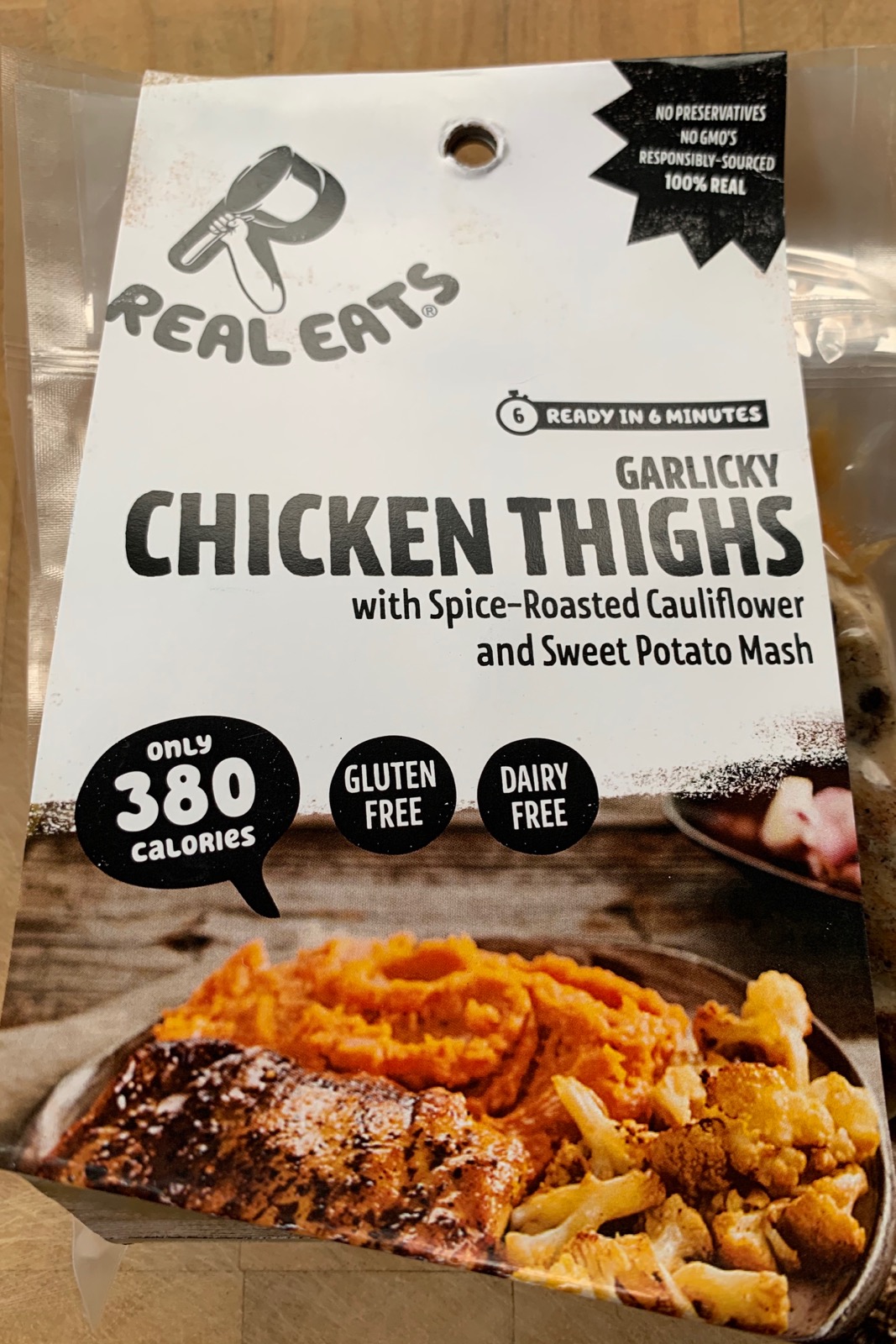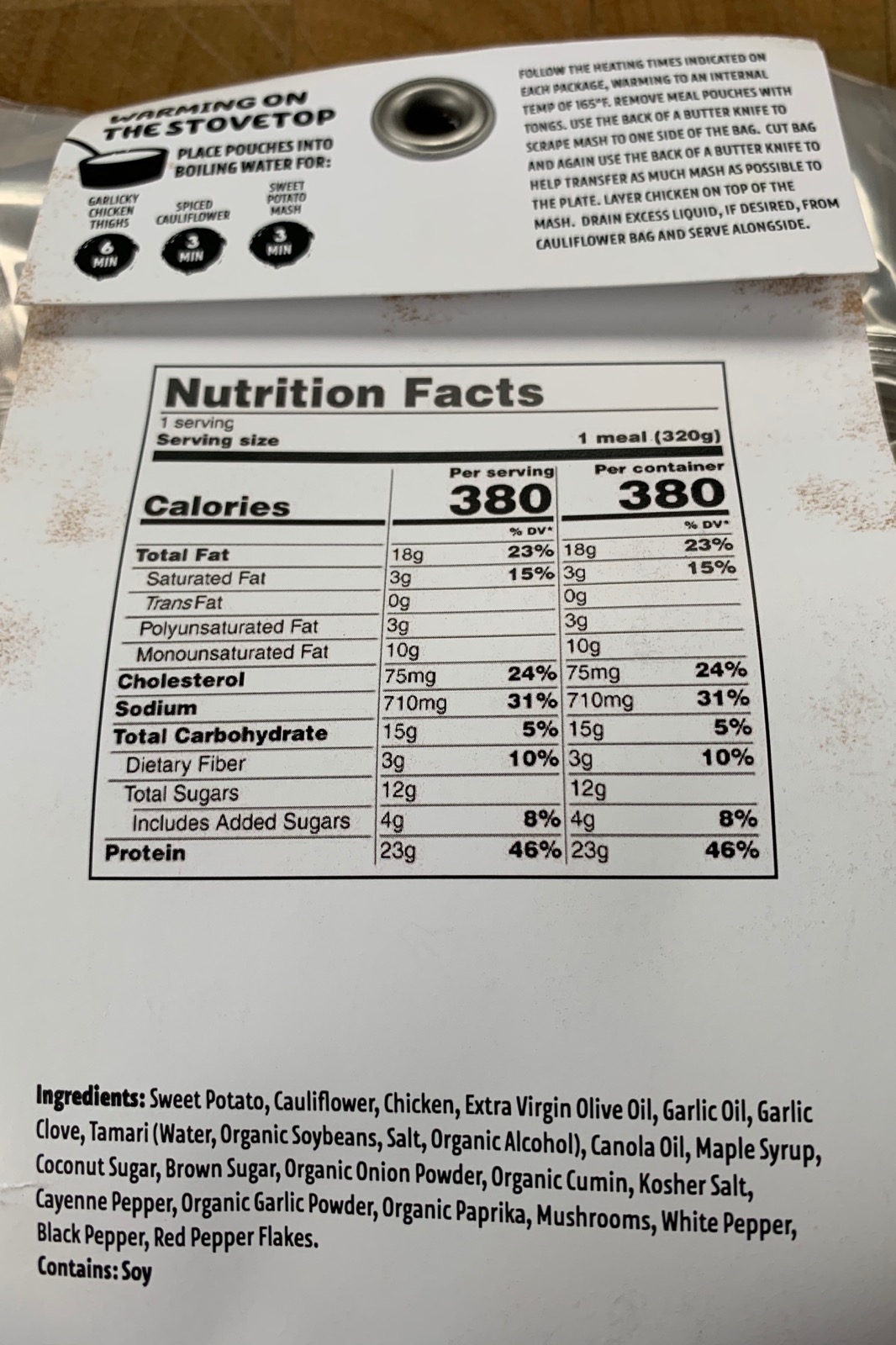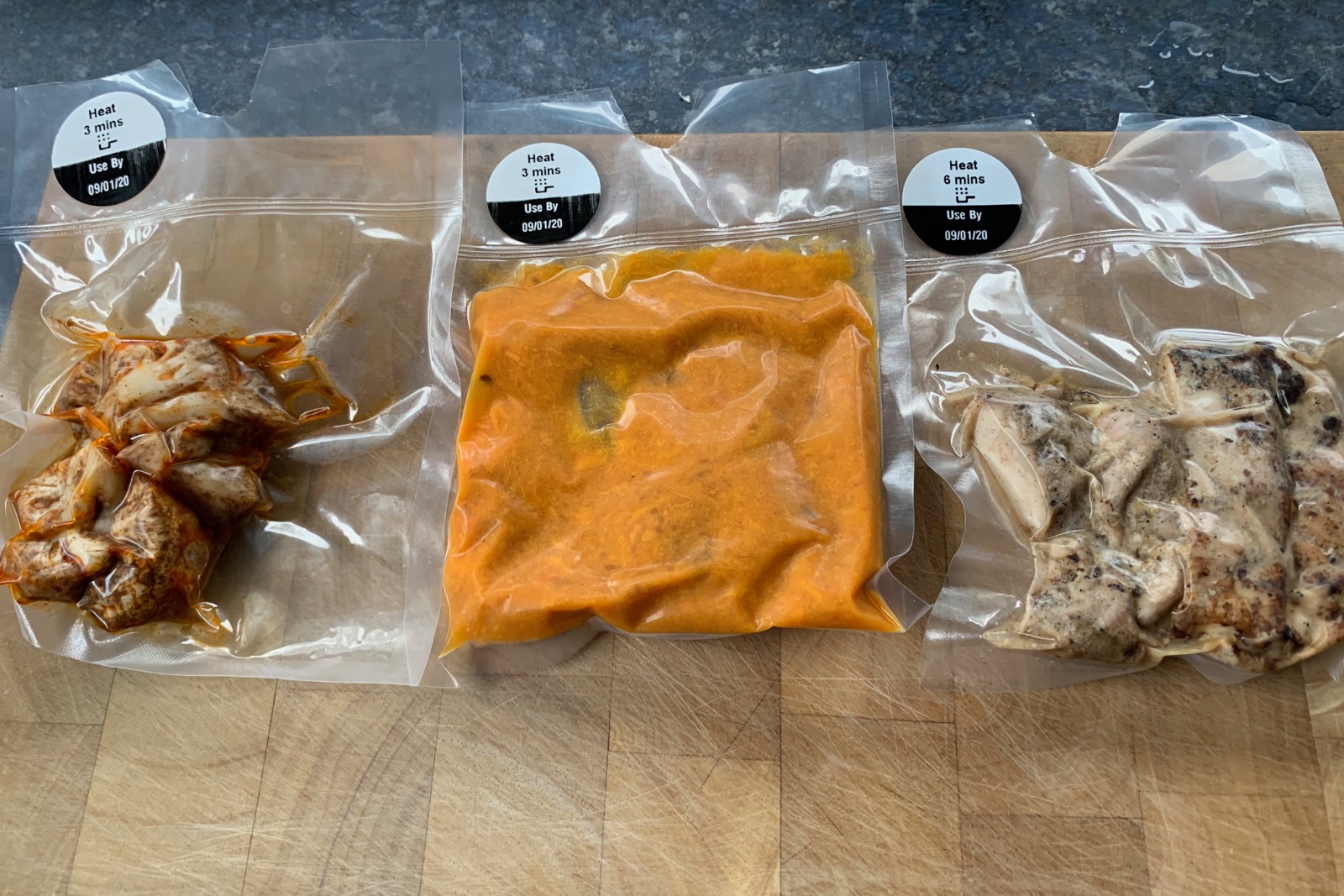 ---
This was really good. This is one of the selections every week and I'm glad I have one of these every week. Hearty roasted breakfast hash with ginger and sage chicken sausage, shiitake mushrooms, and red potatoes. 220 calories. The chicken sausage has a good flavor, and the amount of potatoes is reasonable: just enough for variety without being a giant plate of starch.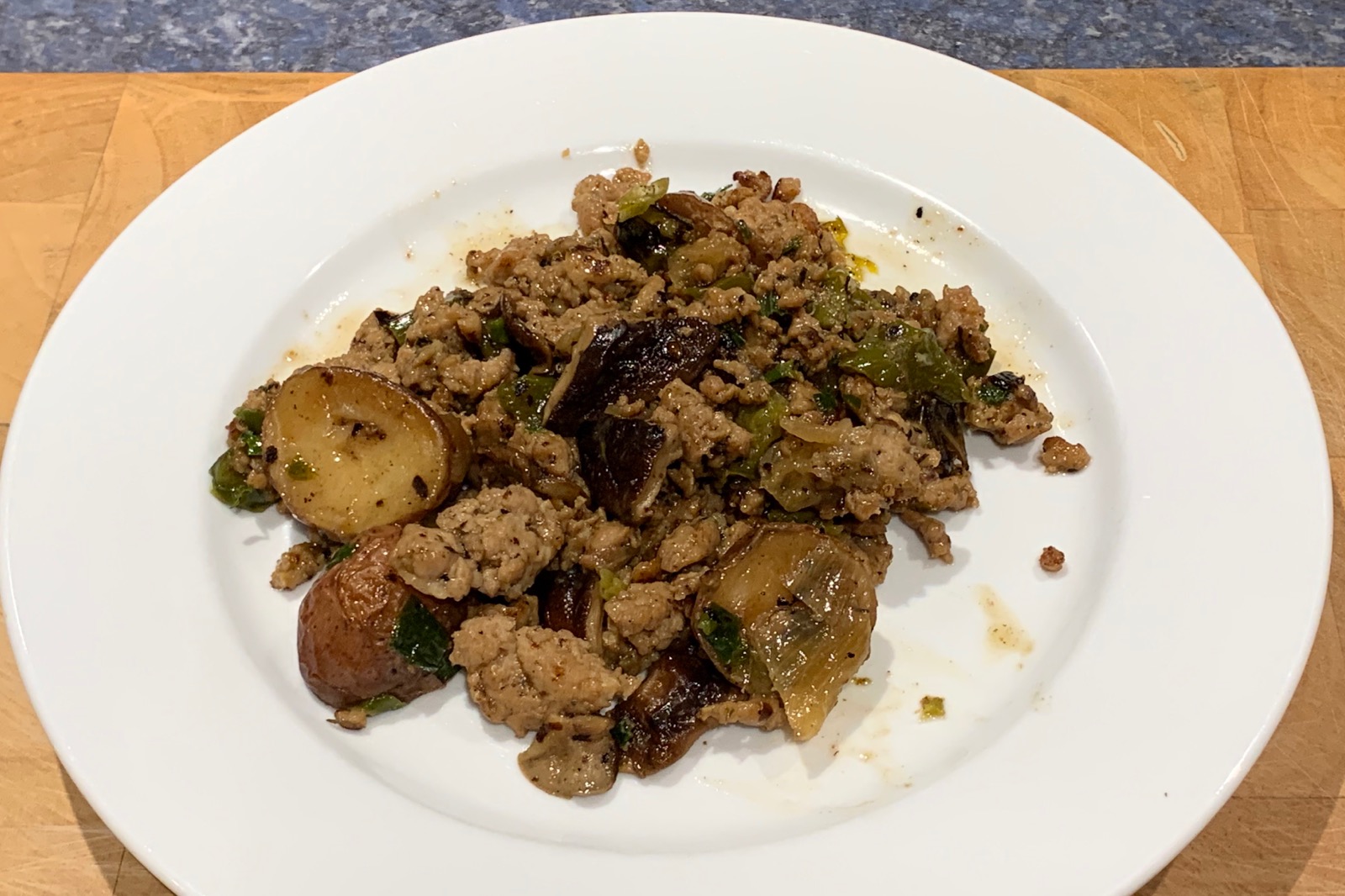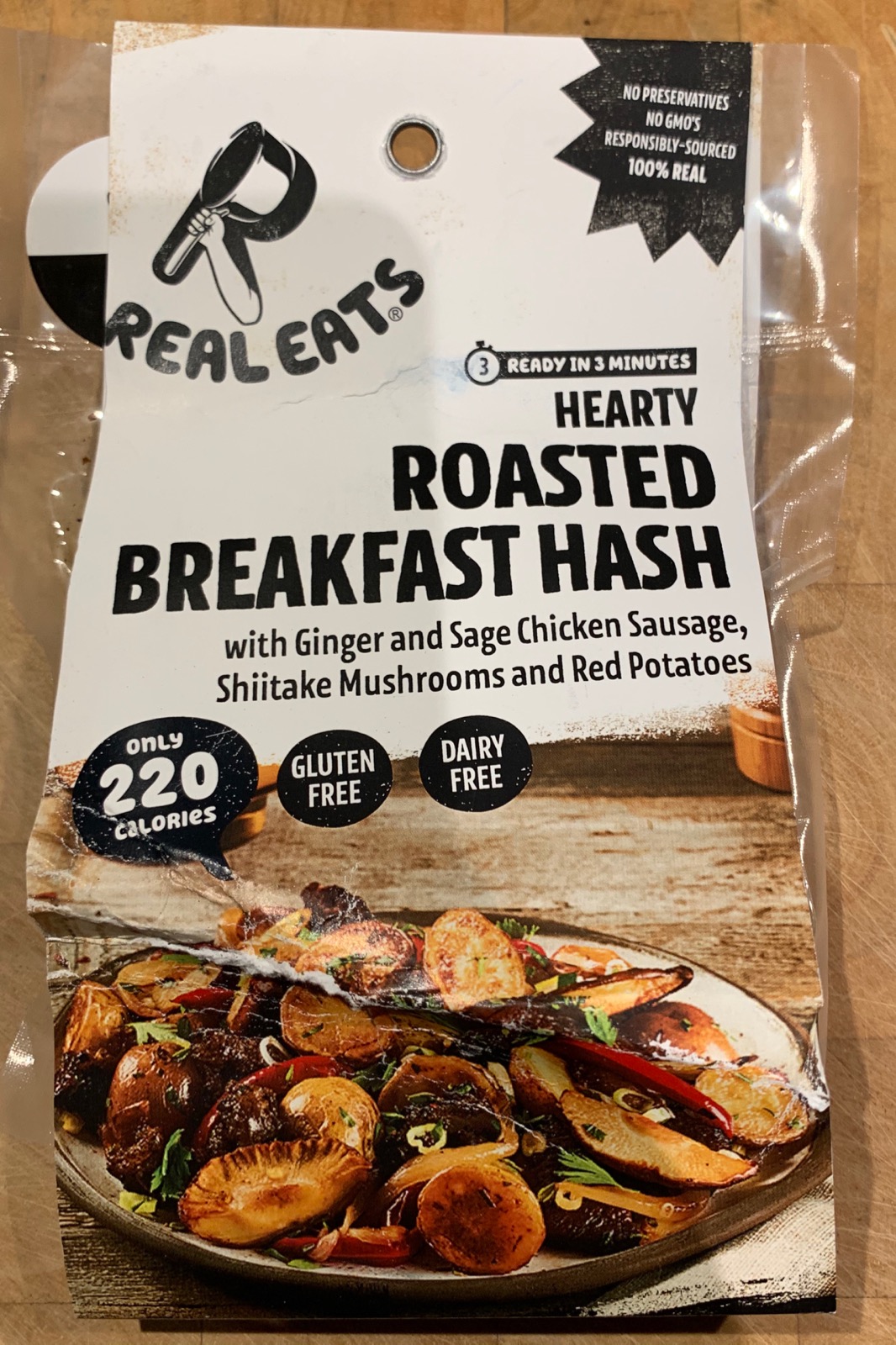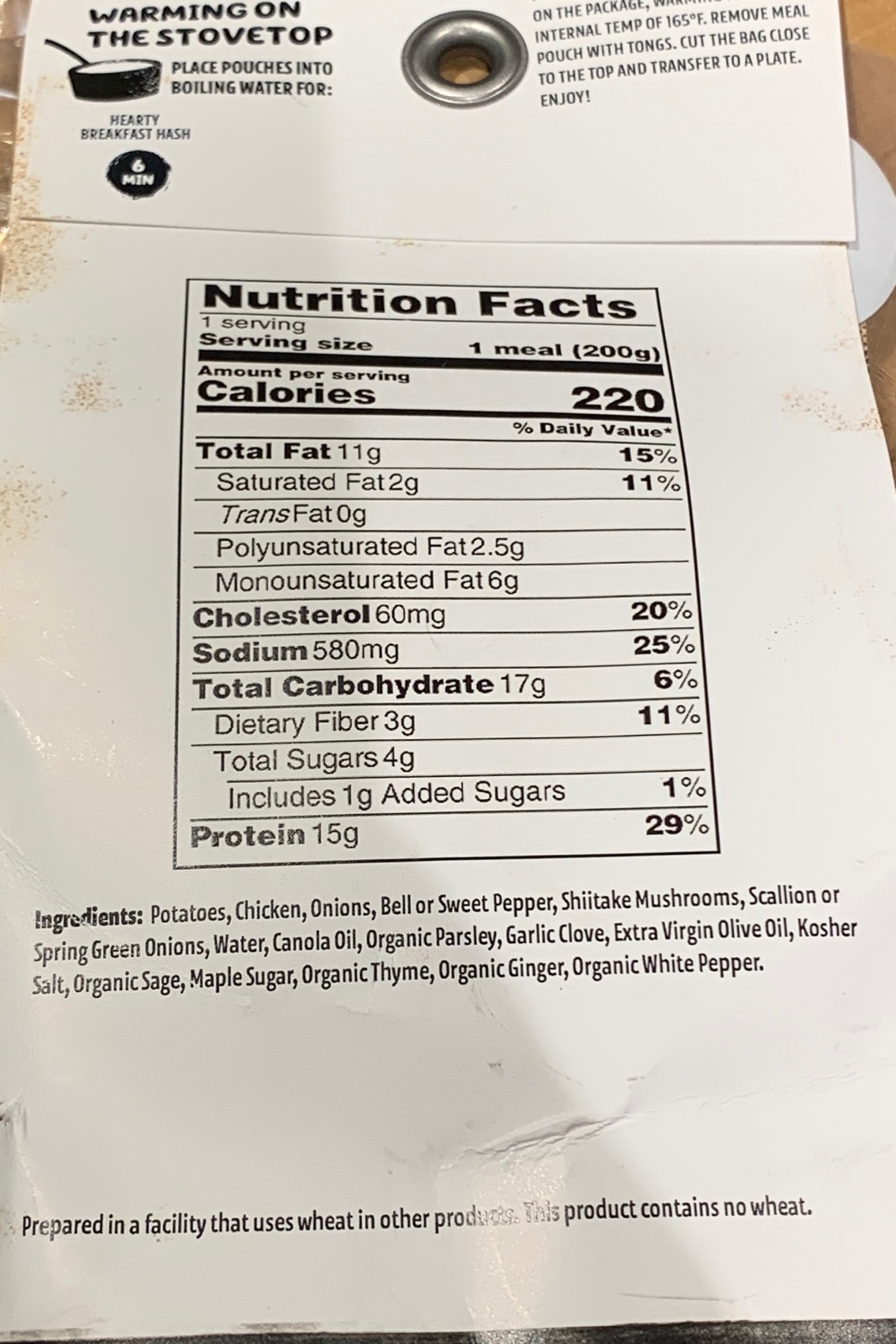 Update September 12, 2020: I added a little habanero condiment sauce and it was a good addition!
This was good, only 380 calories, and filling. Shrimp and smoky, creamy, New York state grits and mango salsa. I'll order this one again.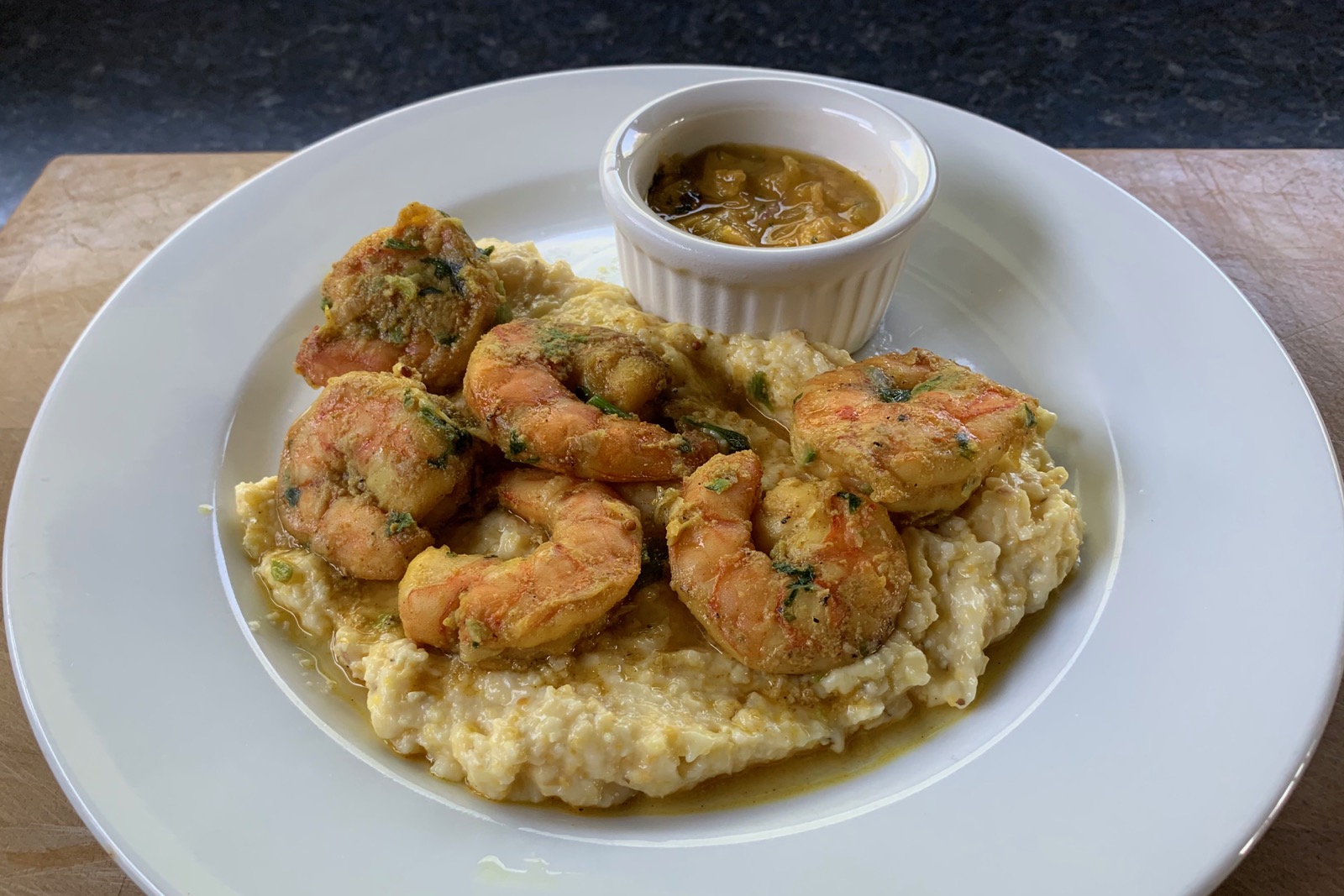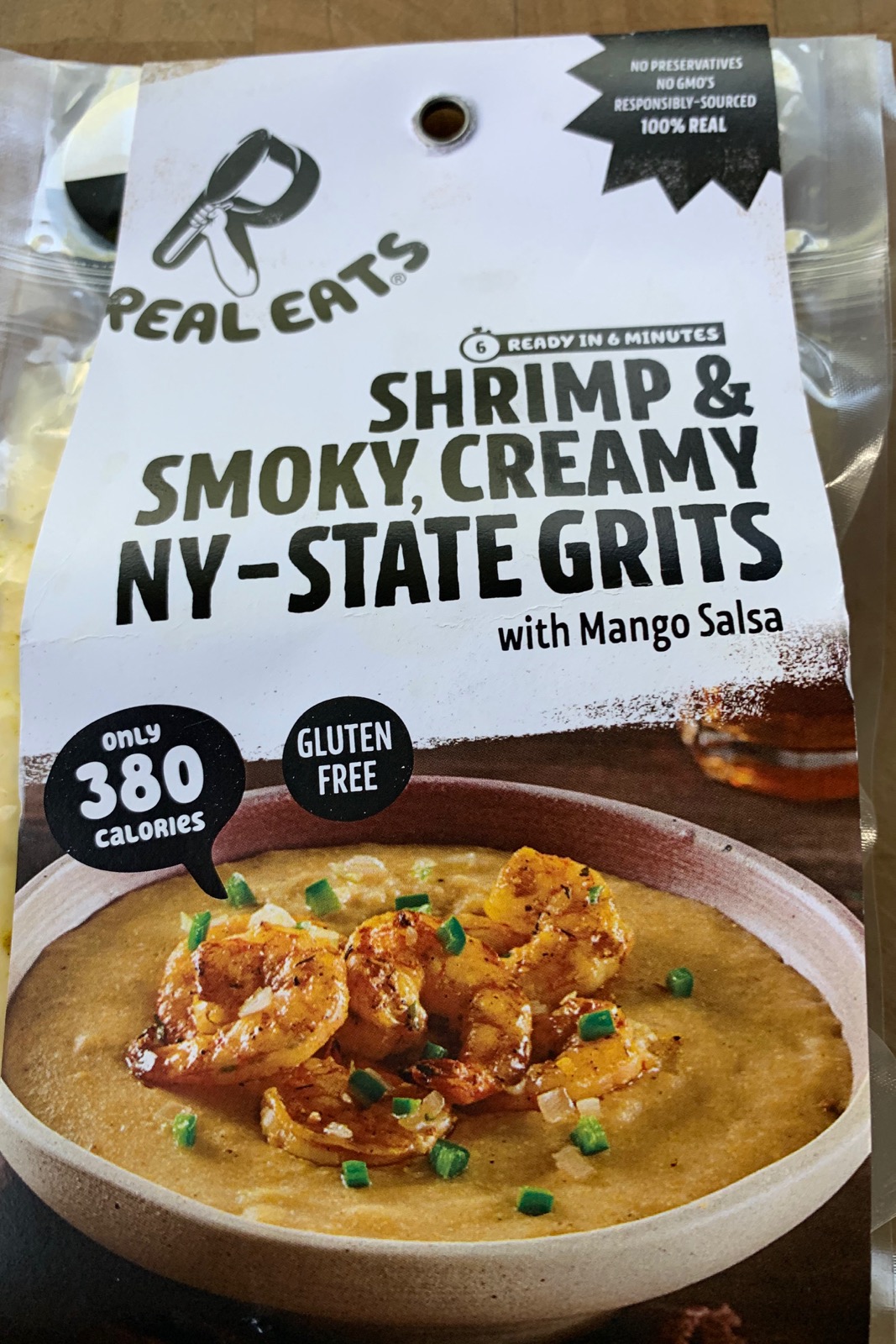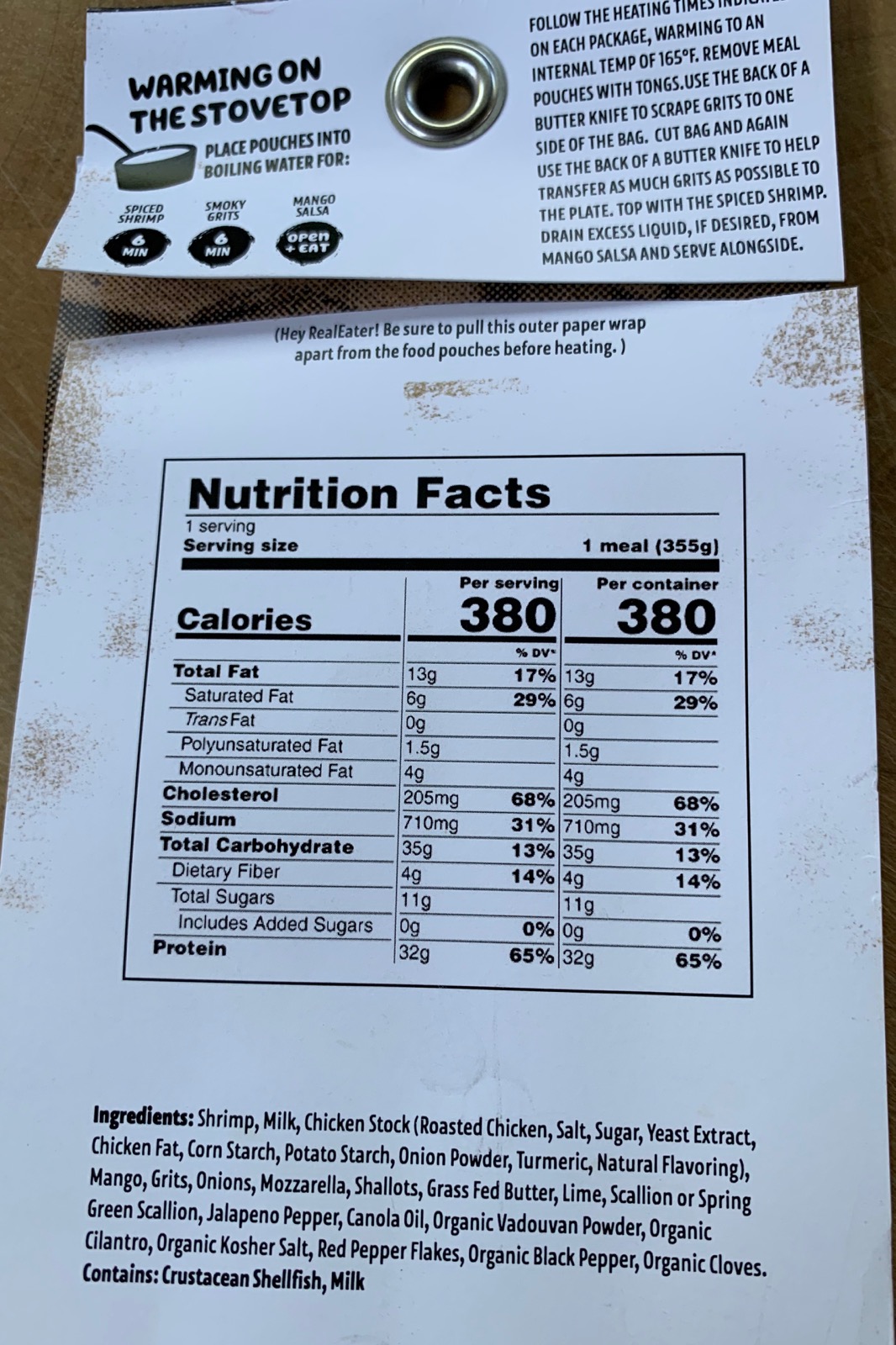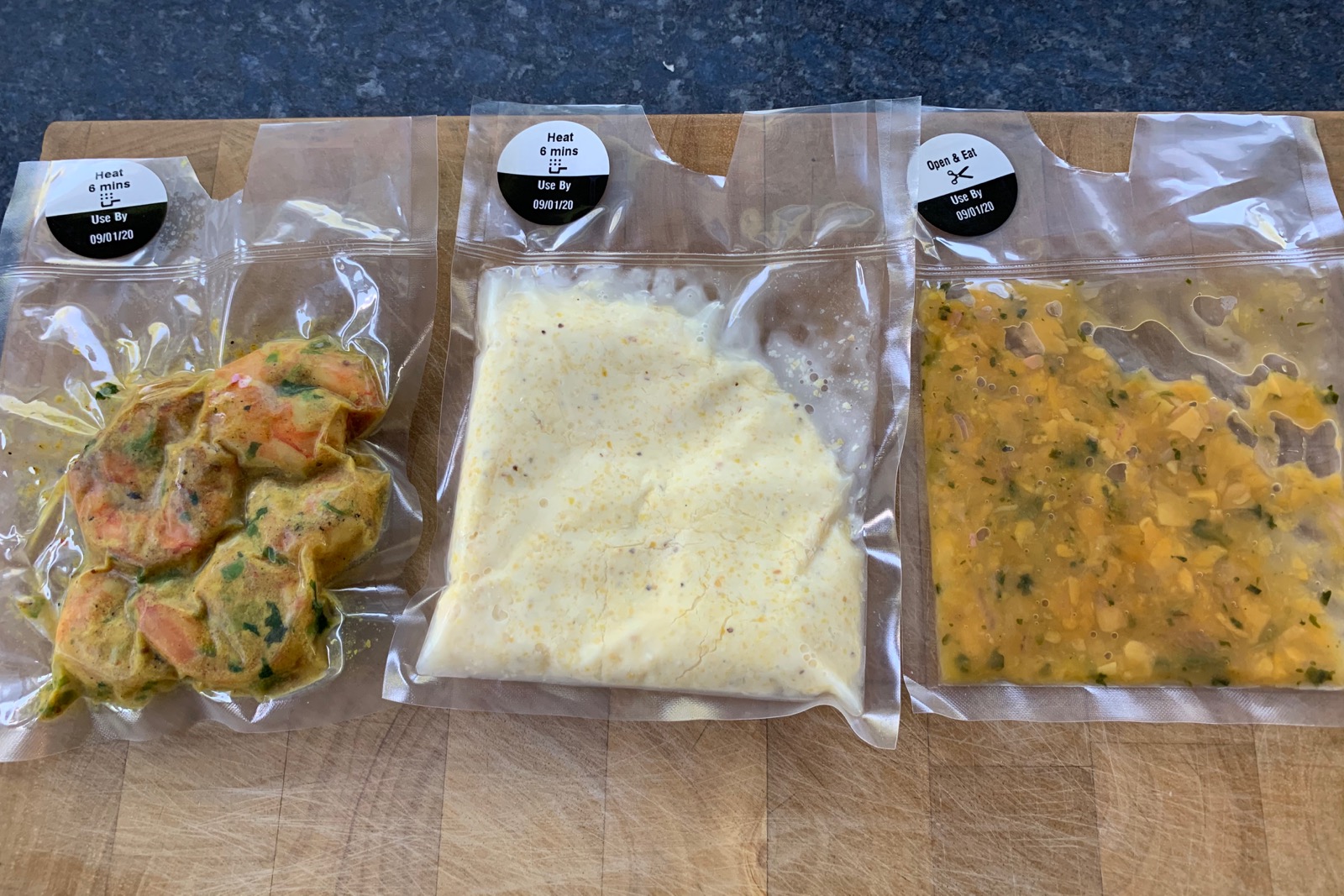 This was pretty good. It's exceptionally salty, but has a good flavor. The package says it's 460 calories but there was a lot of beef. I ended up saving some of the beef and 4-bean salad; I think there's enough for another lunch. The vacuum sealed package of beef, peppers, and onions was unusually thick so I reheated it for 7 minutes instead of the usual 6.