Xiao Chi Jie (XCJ) dumplings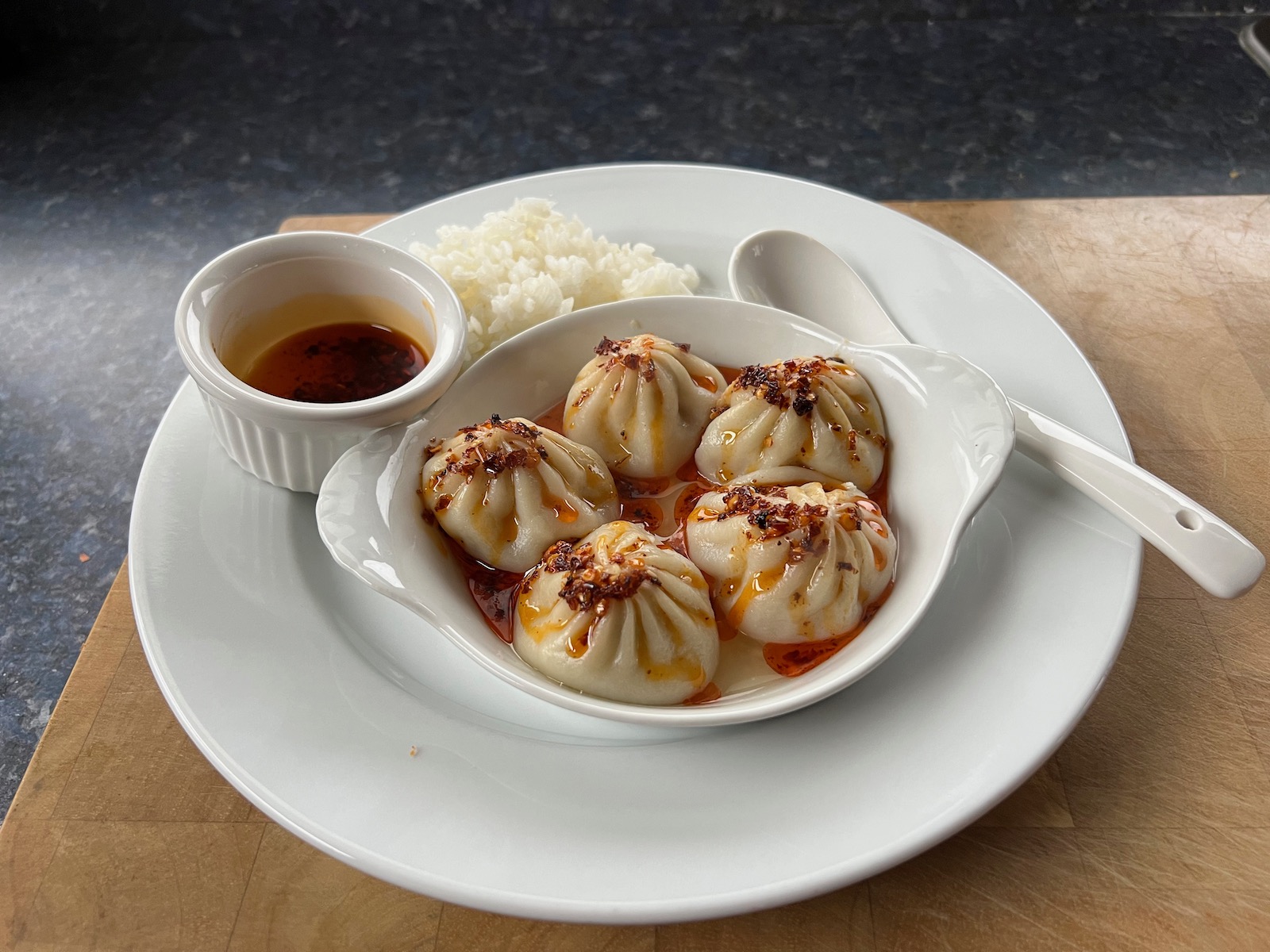 Xiao Chi Jie (XCJ) dumplings and rice make a great lunch!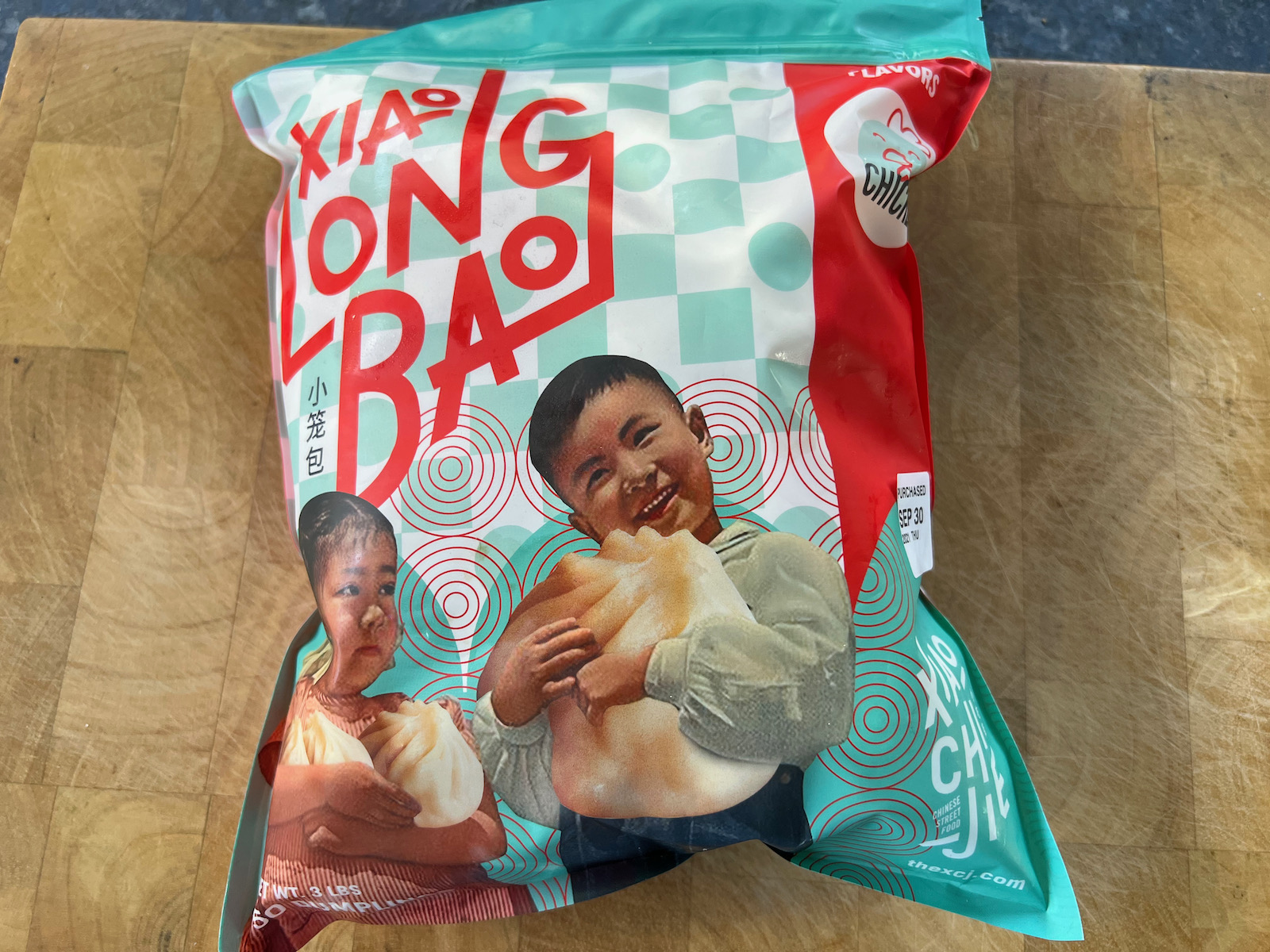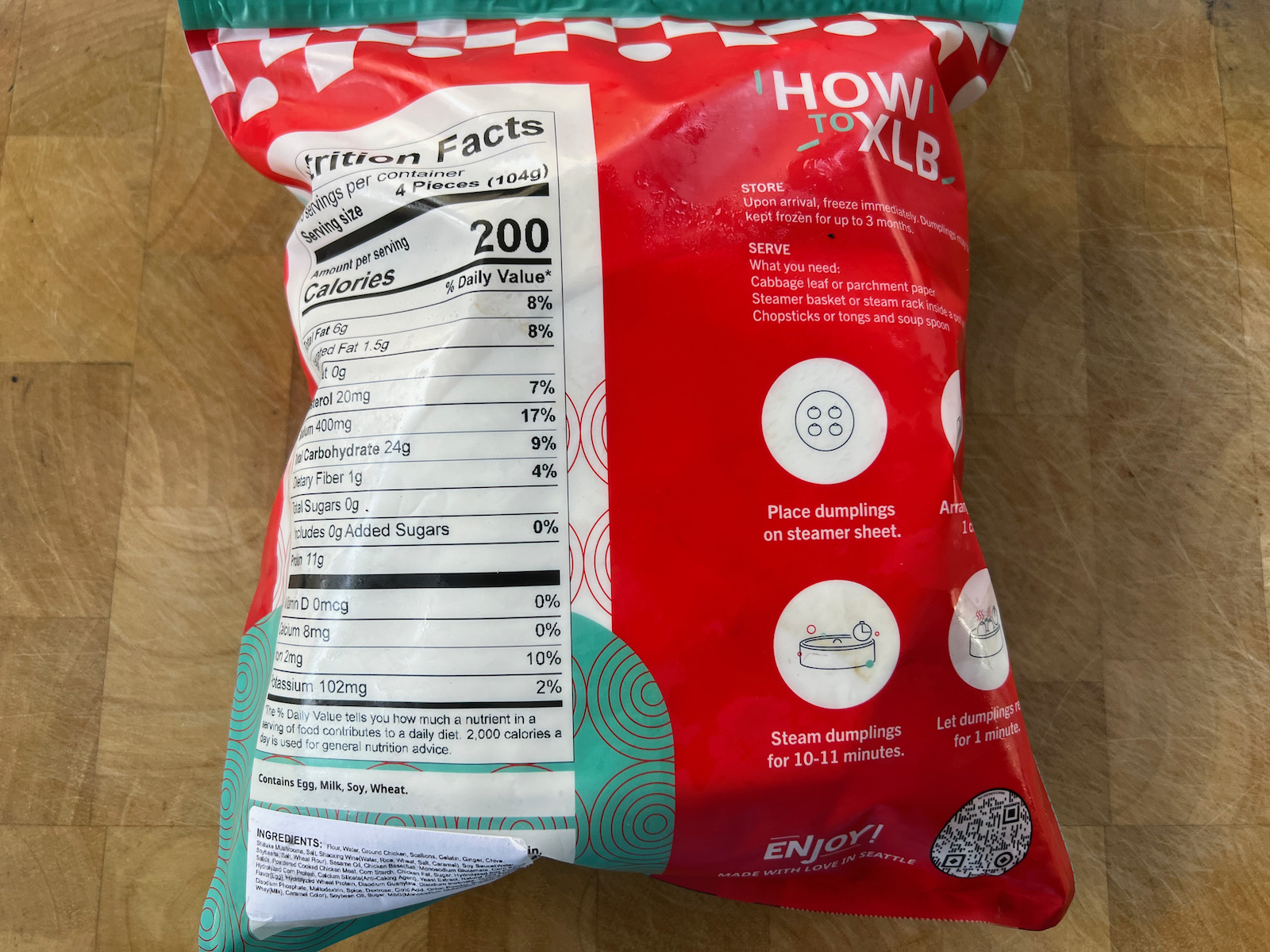 Putting 5 in a rarebit dish in the bamboo steamer for 11 minutes worked great. The first time I followed the package directions, and the broth inside leaked all over the steamer, despite the parchment paper. This worked much better. Put a spritz of spray oil on the dish before placing the dumplings to prevent sticking.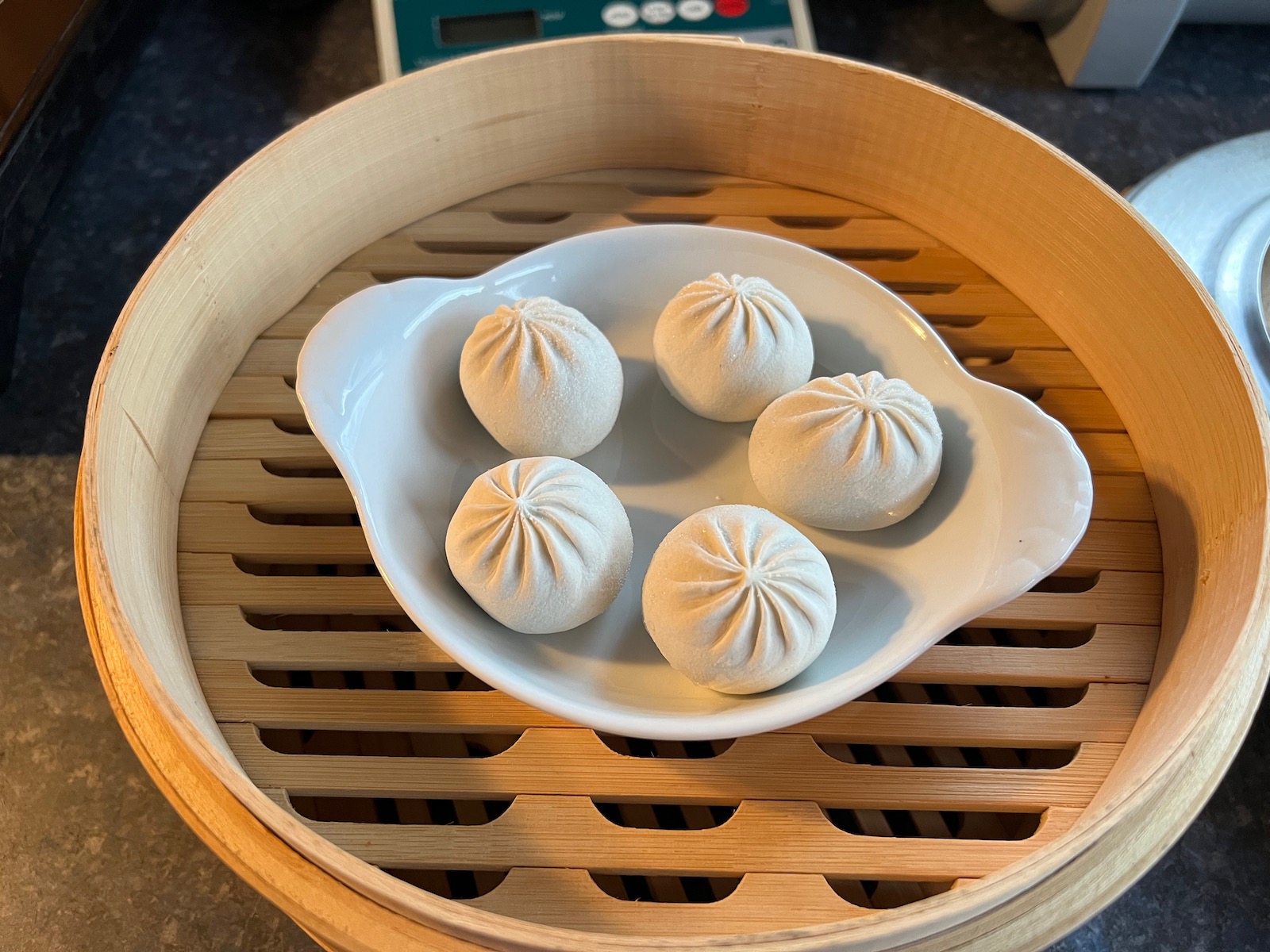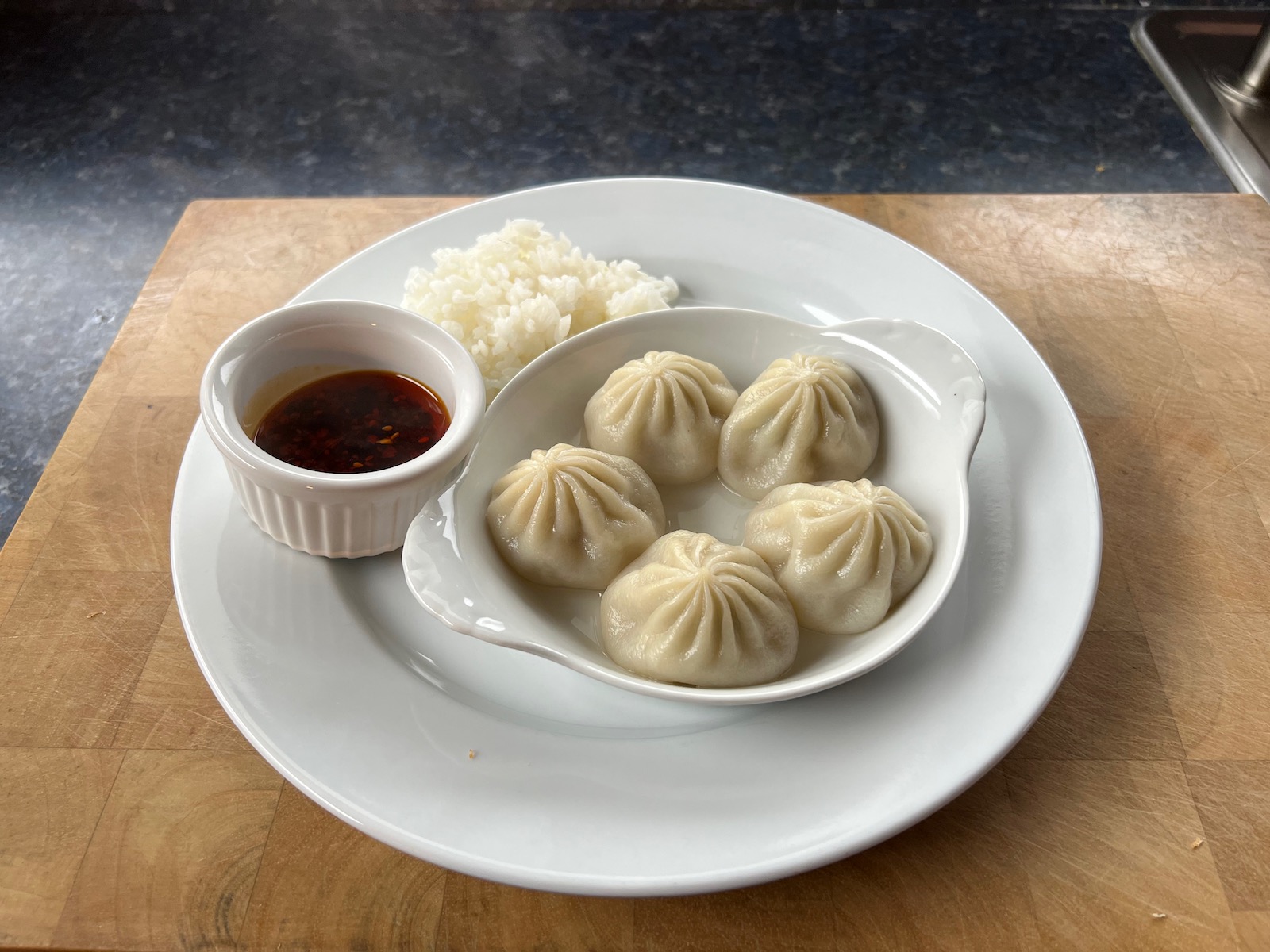 Also, spooning the chili crisp sauce over the top works better than dipping.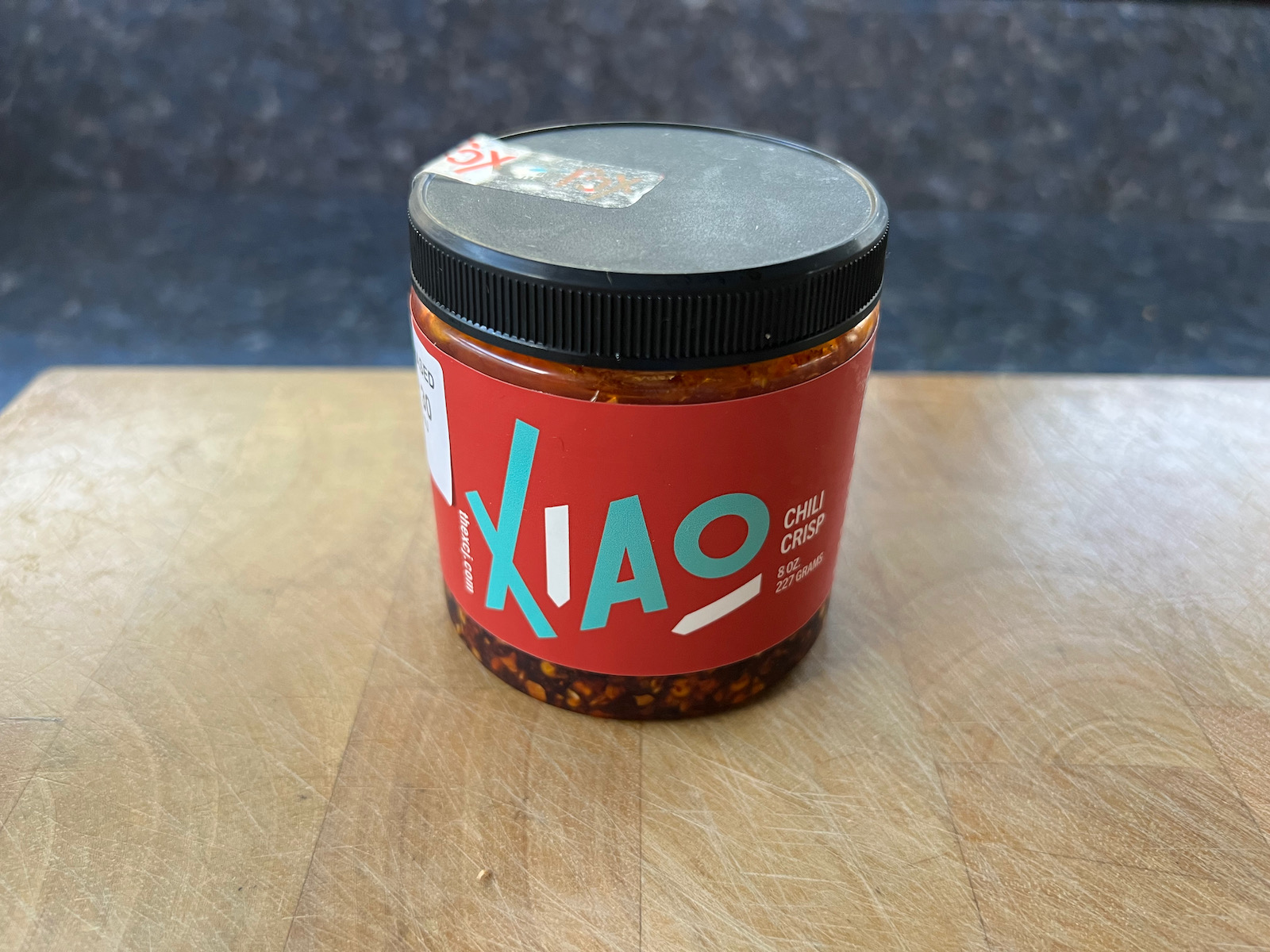 And letting the soup drain into the dish, then drinking the soup laden with chil sauce is way better than trying to drink it out of the dumpling.
The first time I made them, I followed the package instructions and they were good, but the using the rarebit dish worked much better.