What I ate: January 11, 2022
Breakfast: Spicy western omelette. Filling cooked Sunday and reheated, in 1 egg, freshly cooked. And a slice of Heidleberg whole wheat toast with butter.
Snack: 1.0 oz. Sriracha chex mix. And, later, 0.8 oz. peanuts. And half of a blueberry muffin.
Lunch: XCJ Dumplings (5) and rice.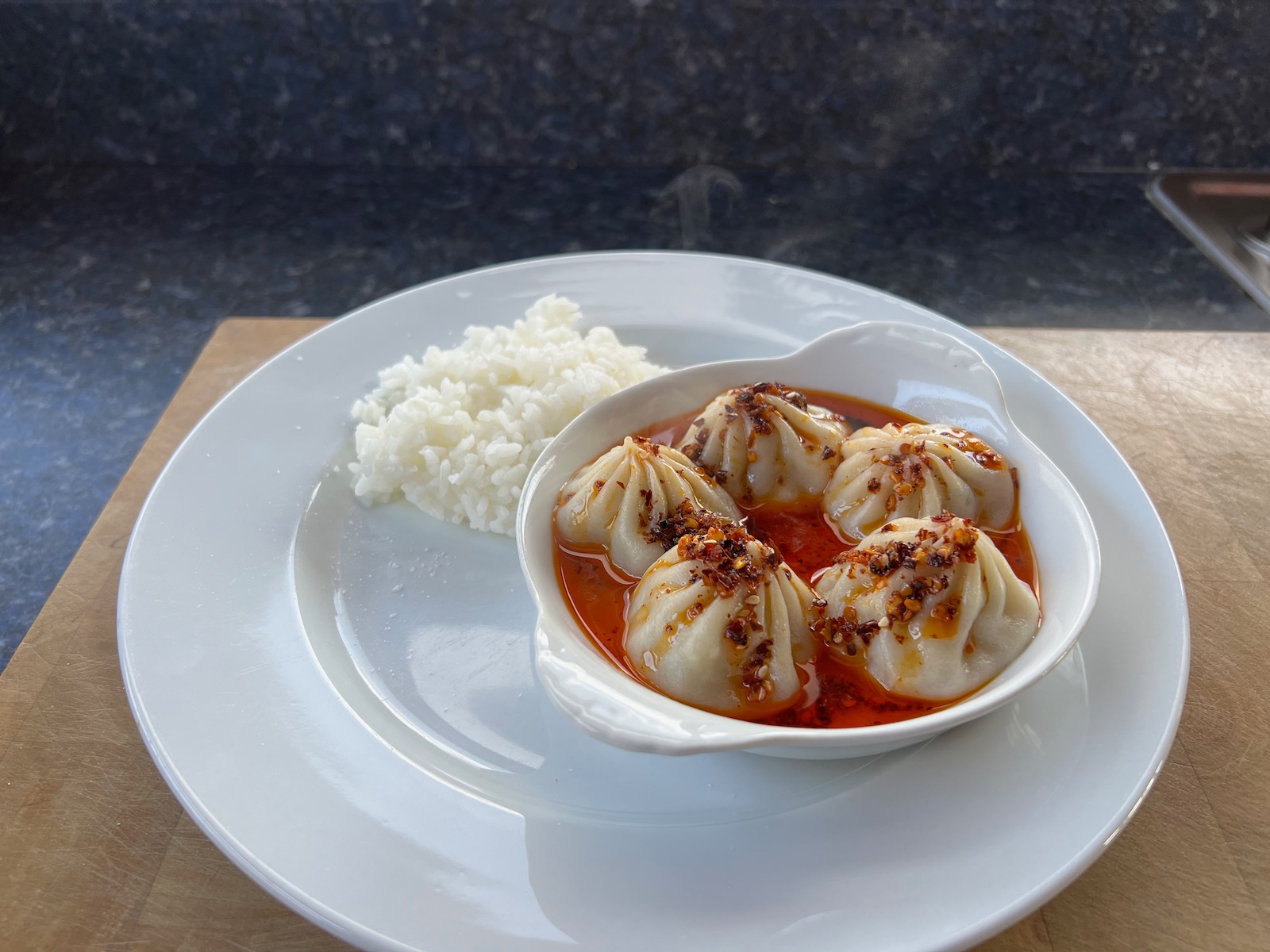 Snack: 1.0 oz. wasabi and soy sauce almonds. And, later, 1.0 oz. potato chips.
Dinner: Honey soy salmon with sesame veg medley, hearty grains and mushrooms (Real Eats, 580 cal). And a glass of Bota Box New Zealand sauvigon blanc.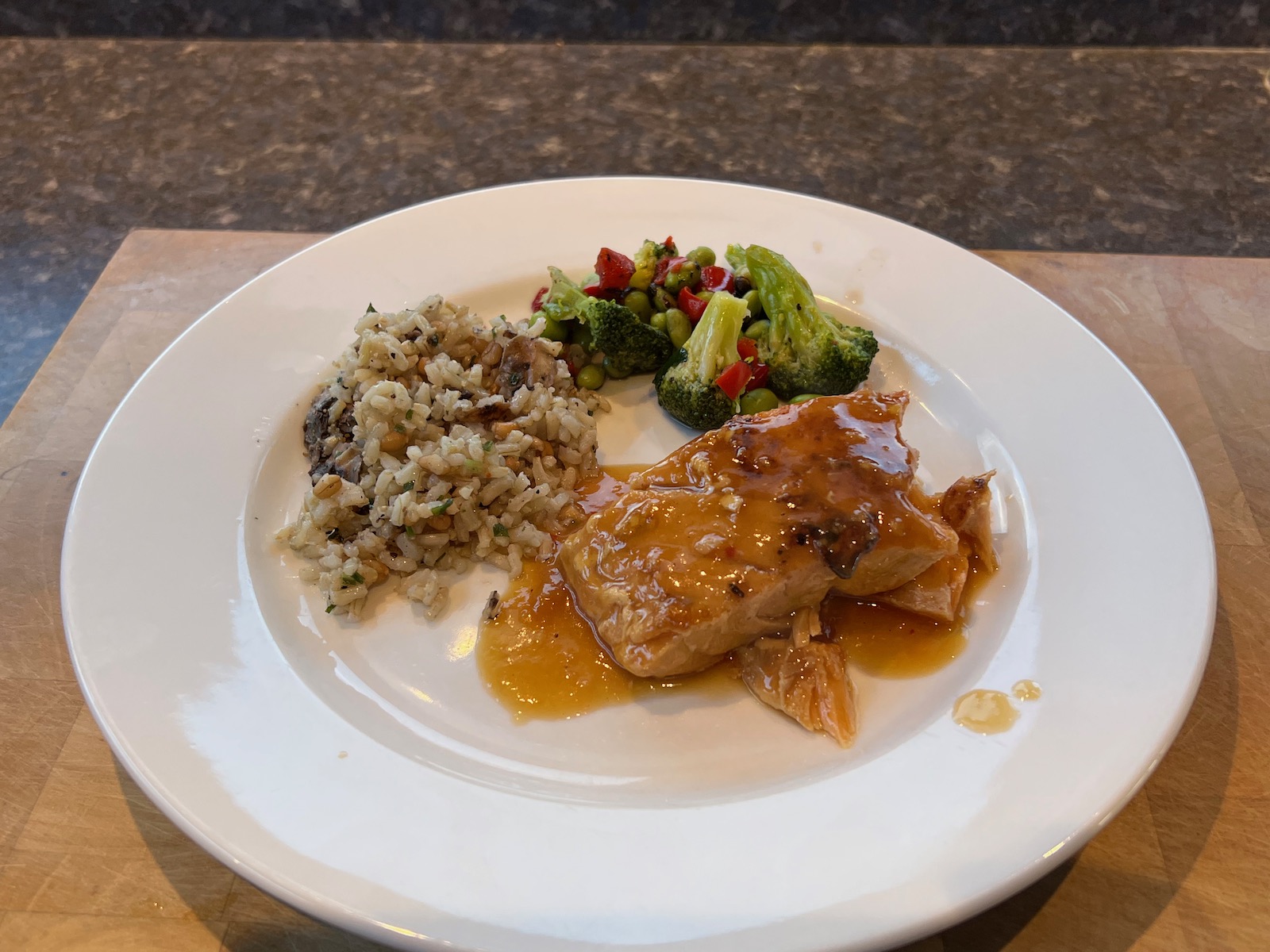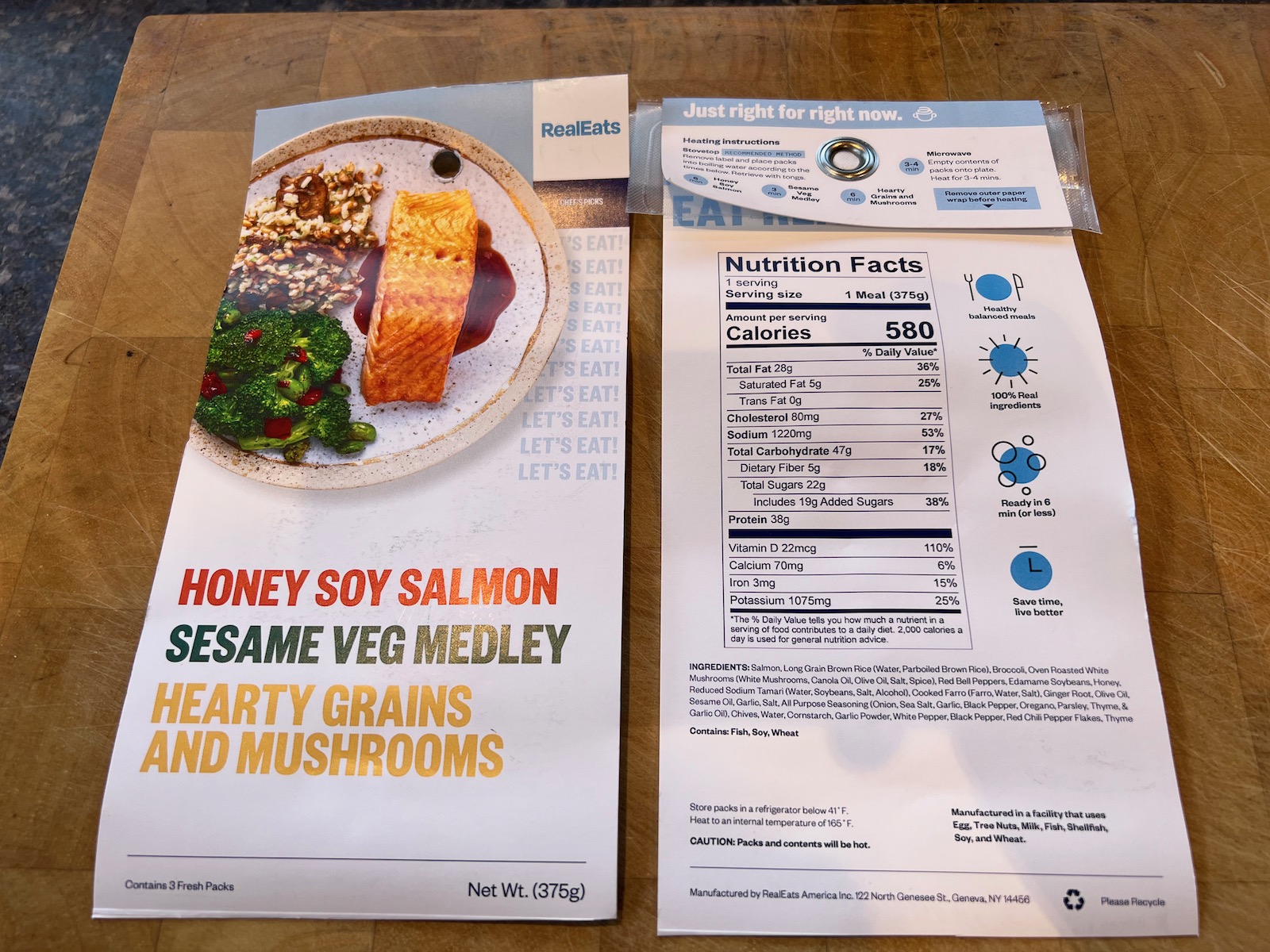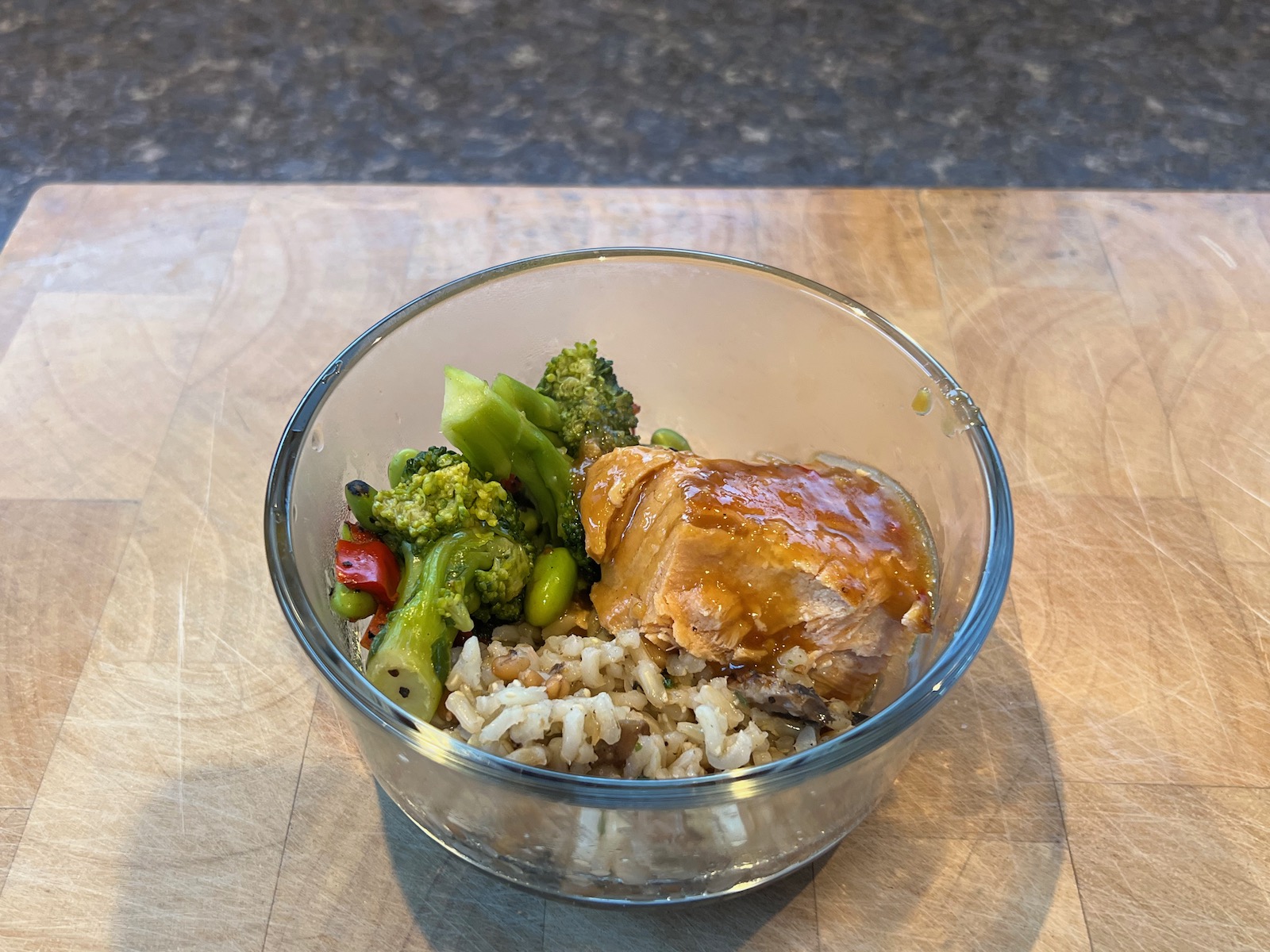 Saved some for lunch tomorrow.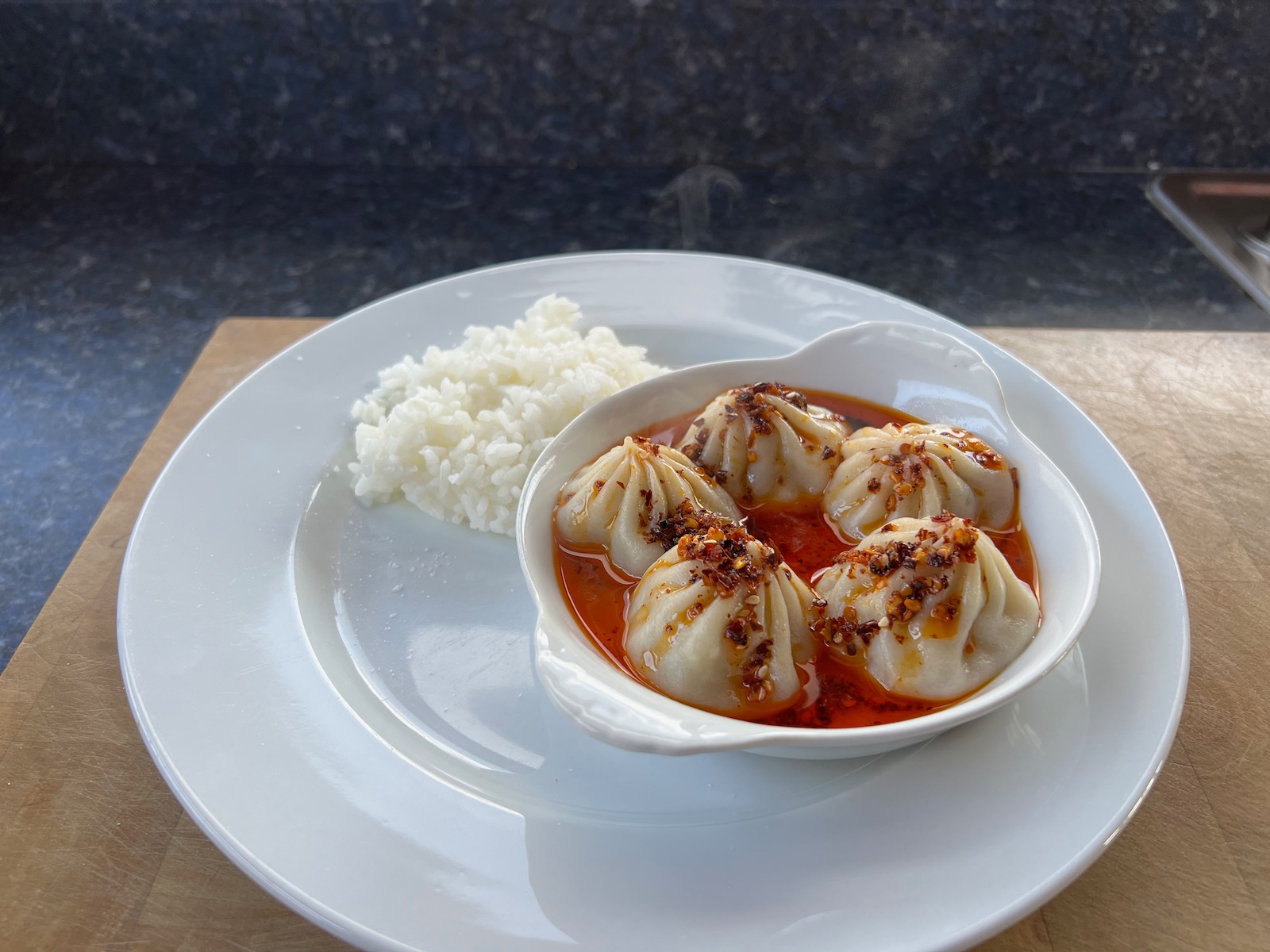 2 squares of dark chocolate bar.
Weight at beginning of the day: 121.4 lbs.
Weight at the beginning of the next day: 121.4 lbs.
I replaced my scale on August 7, 2019. When comparing to dates before then, add 2.8 pounds to the old value to match the current scale.