Tuscan chicken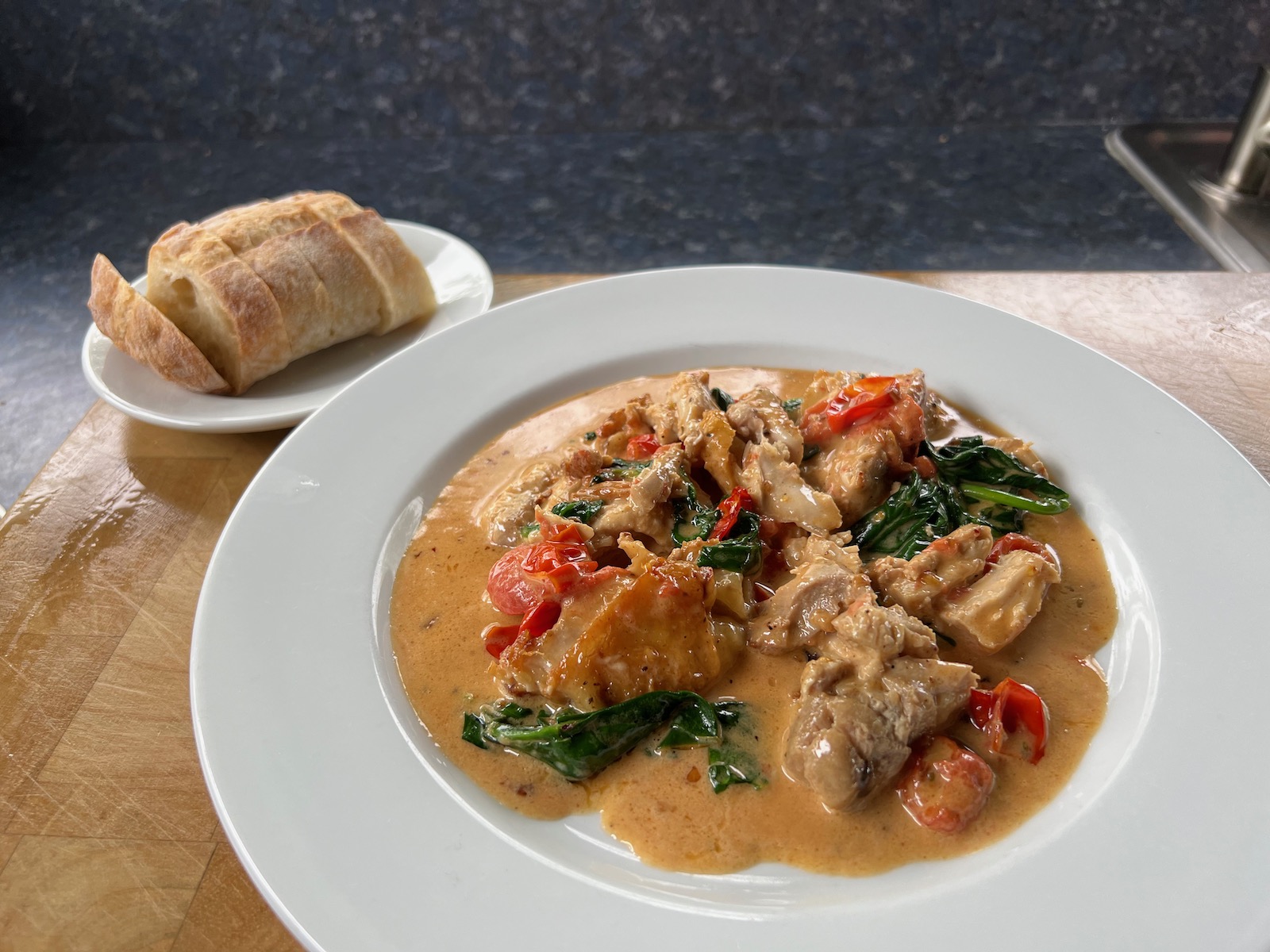 I was looking up random chicken recipes and this Tuscan chicken from Delish looked good and I had all of the ingredients.
I reduced the recipe down to one serving, so you may find it easier to refer to the original recipe and start from that.
I had vacuum sealed and frozen bone-in skin-on chicken thigh, which I used instead of the chicken breasts in the recipe. I defrosted the chicken ahead of time.
It was a 7.5 oz. piece (before cooking, with bone) which is slightly on the high side of the amount of meat I typically put in a single serving, however the original recipe did not include any pasta, and I decided to keep it mostly chicken, no pasta, so calorie-wise it probably comes out about even.
Season the chicken with salt and freshly ground pepper.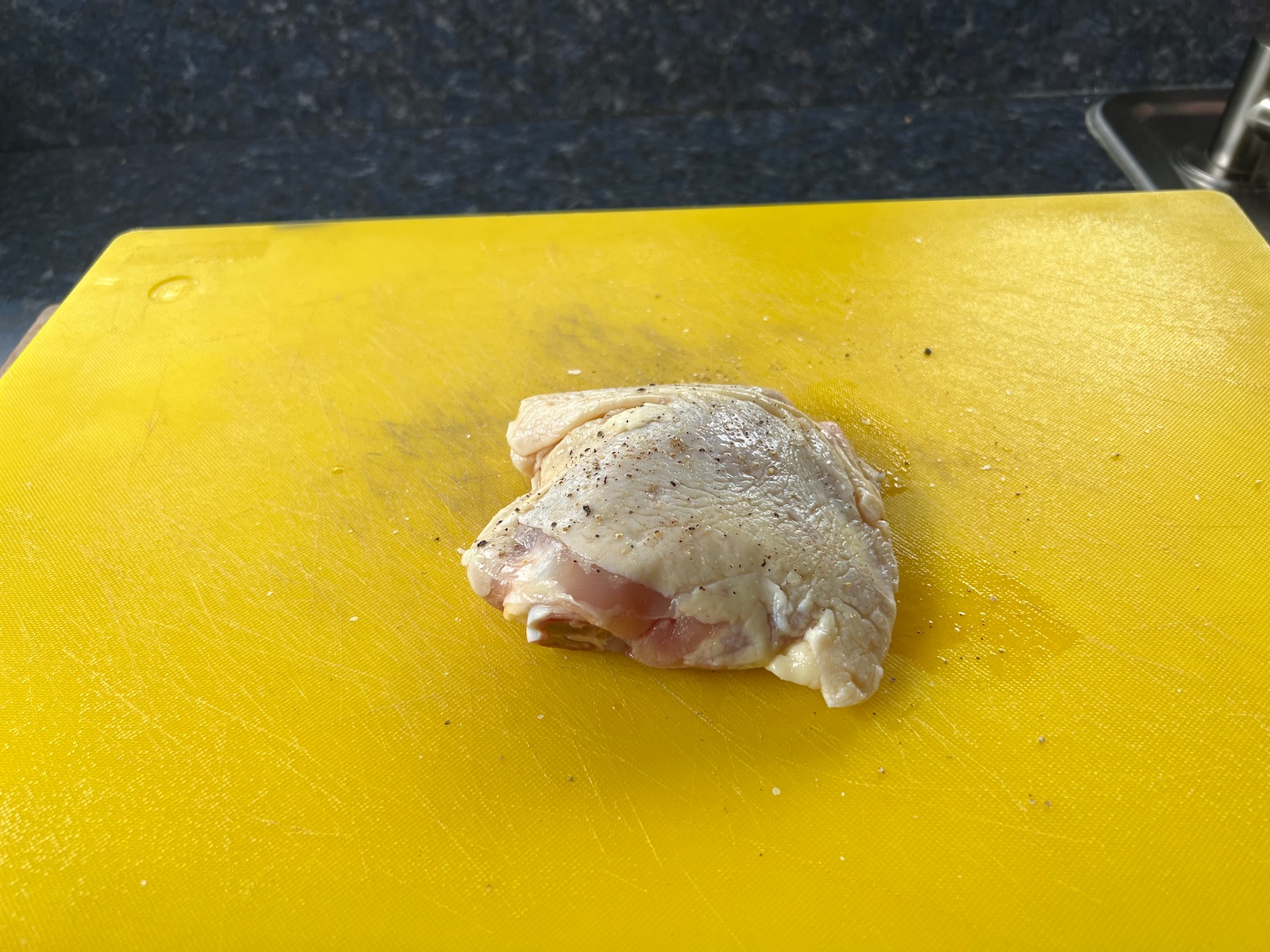 Add oil to a sauté pan and pan fry the chicken, about 8 minutes per side, or until browned and cooked through. Remove from the pan and set aside. Leave any oil and drippings in the pan.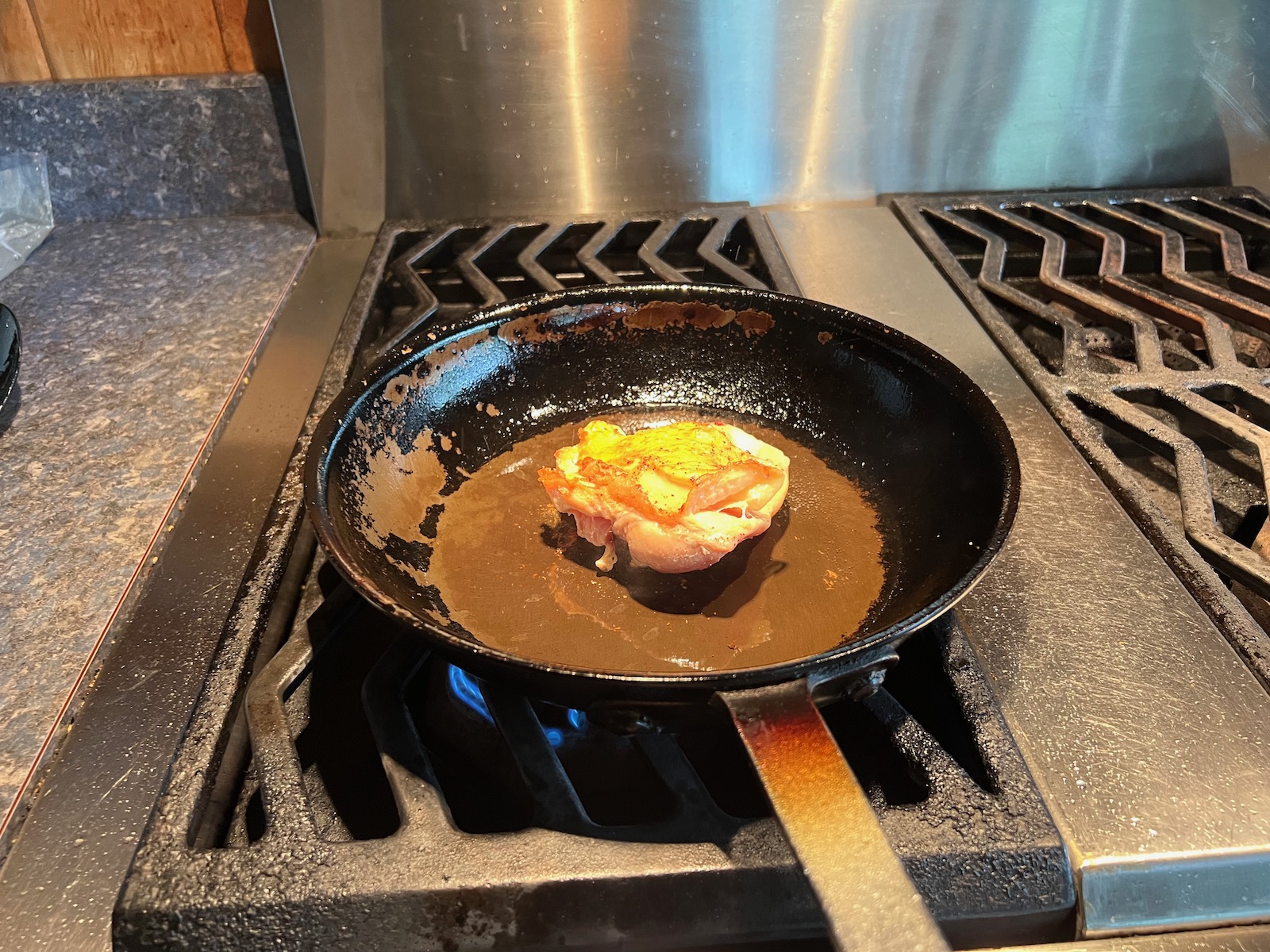 Debone and slice the chicken into bite-sized pieces.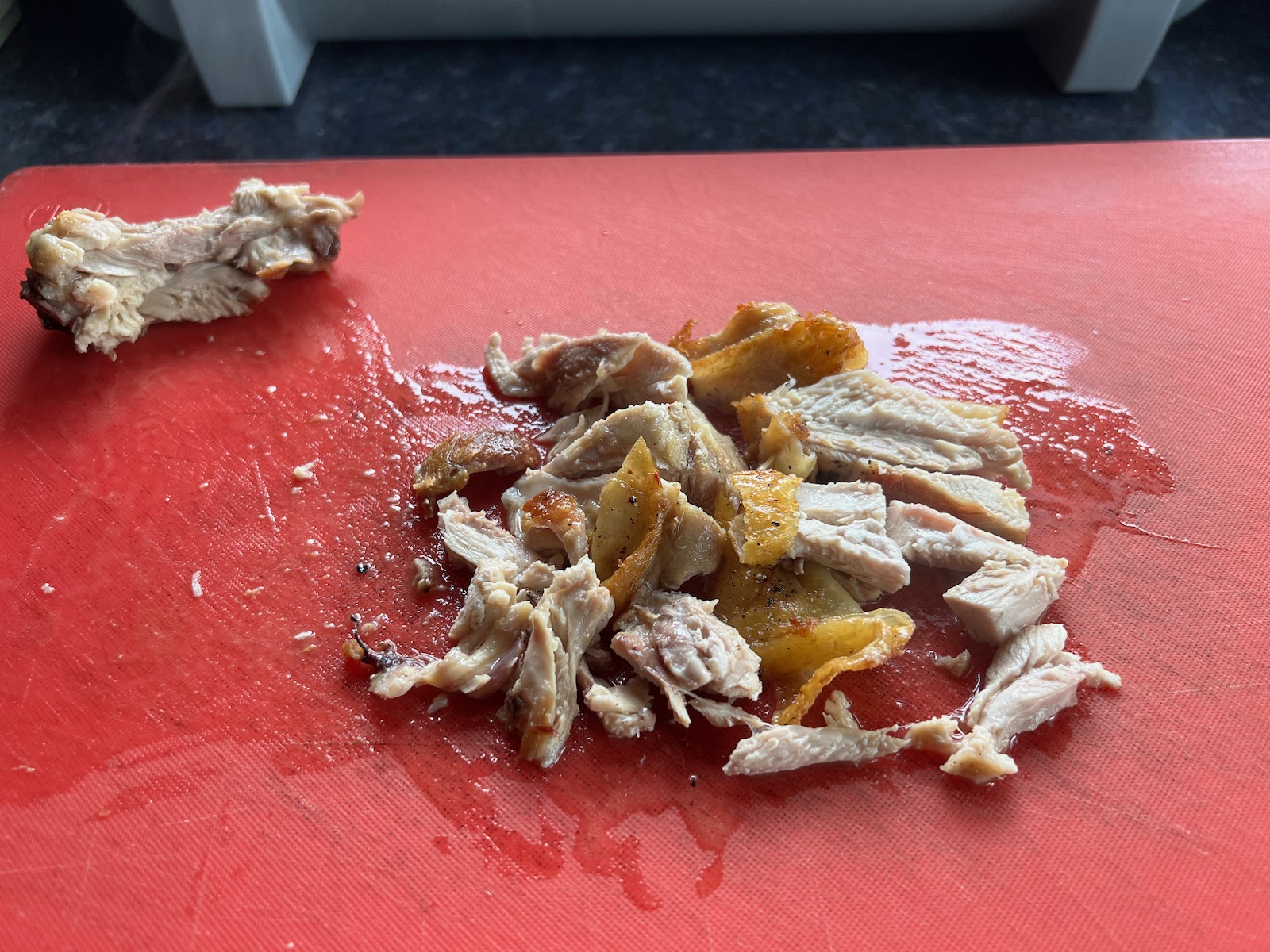 Melt 2 tbsp. butter in the pan. Add minced garlic, a handful of cherry tomatoes (halved), oregano, salt, black pepper, and a few shakes of red pepper flakes. Cook for a few minutes.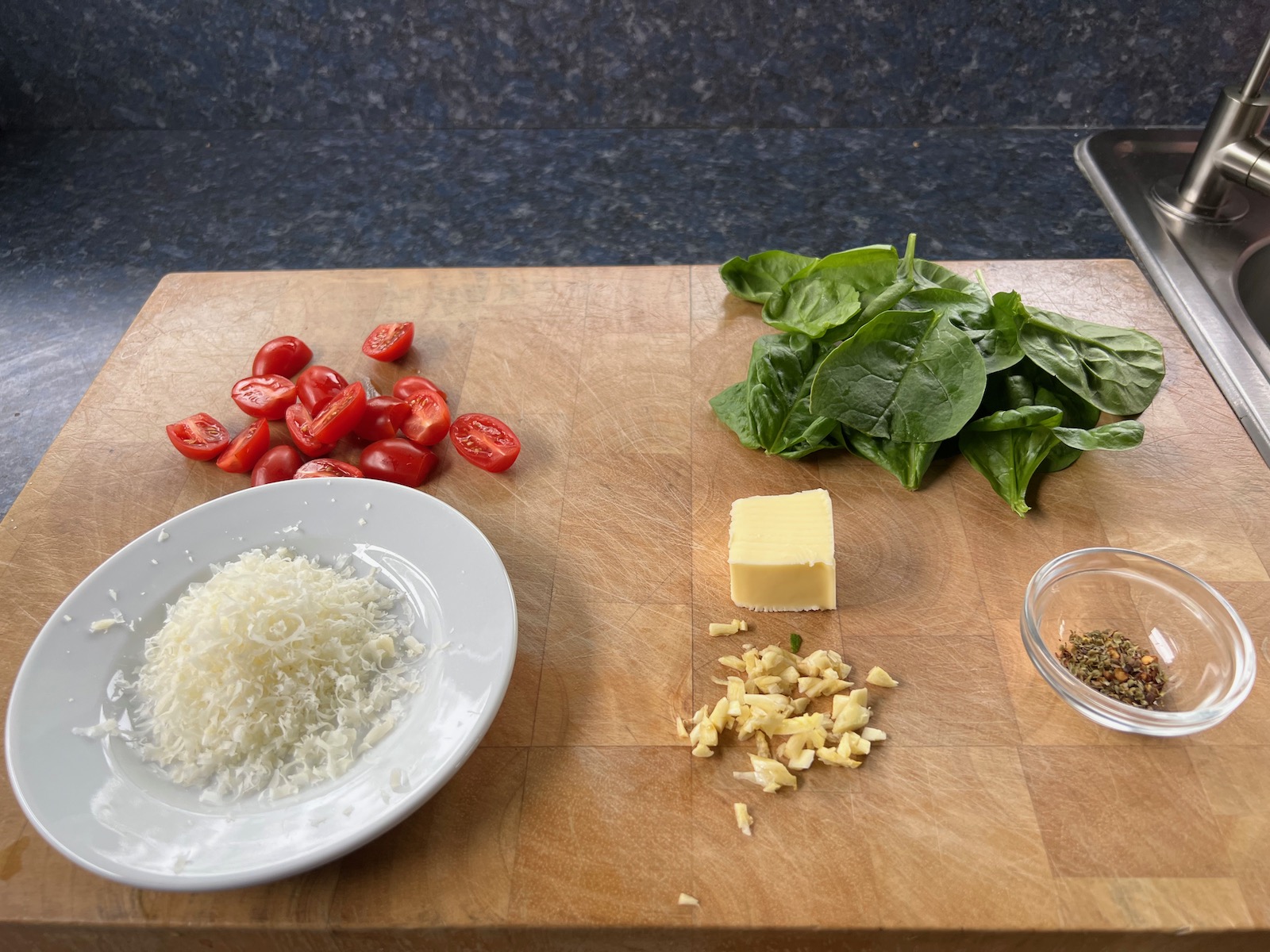 Add a handful of fresh spinach and cook until wilted.
Move the vegetables to the side of the pan.
Add heavy cream (maybe 1/4 cup), grated Parmesan cheese. Cook until slightly reduced.
Add the chicken back to the pan to reheat and coat with the sauce.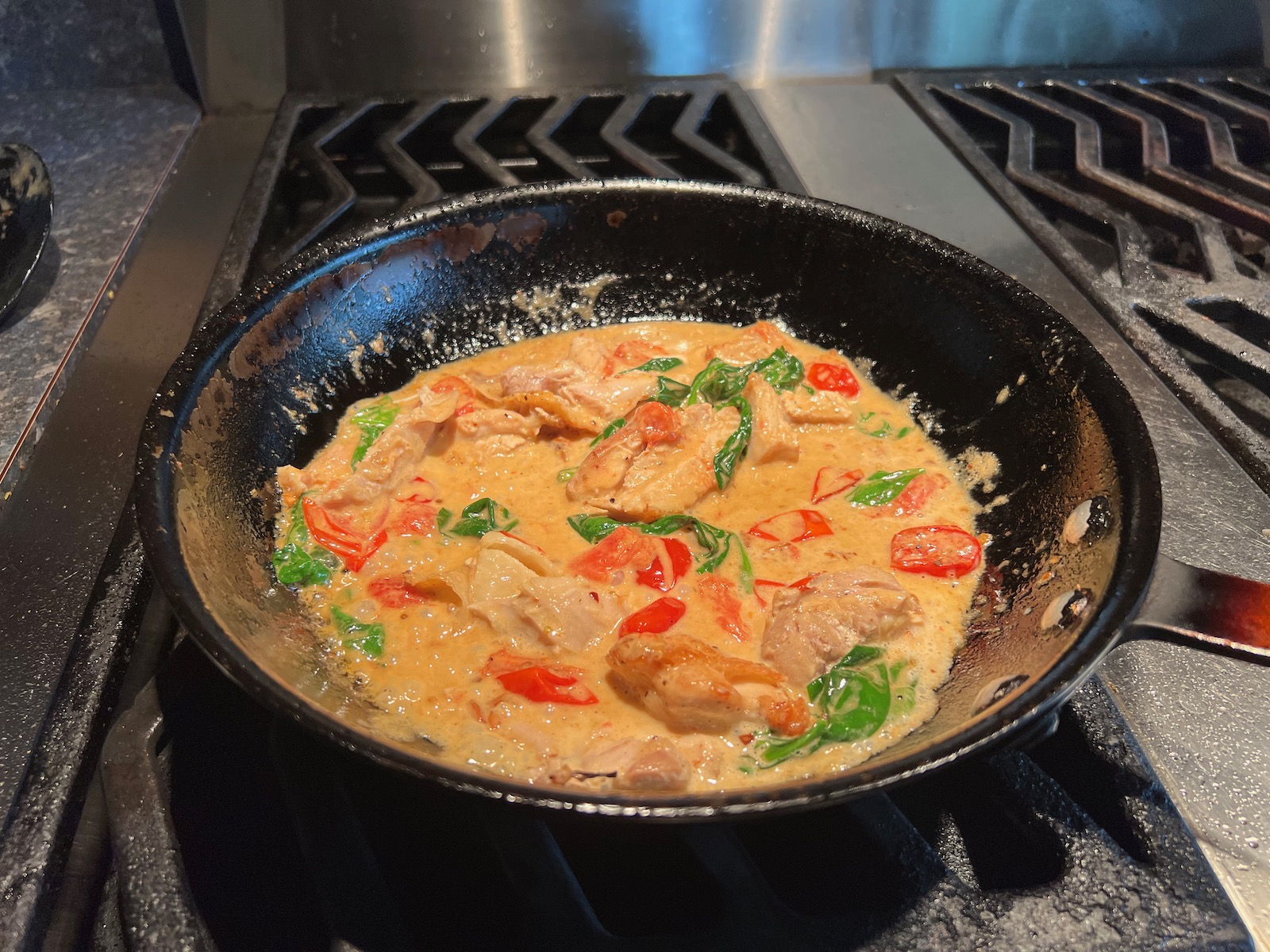 Serve with bread. That's a piece of olive oil Italian-style baguette. Ciabatta would probably be good too. The bread is great to soak up the sauce.
This was really good. I'll definitely make this again.