What I ate: May 13, 2022
Breakfast: Chorizo breakfast burrito with chorizo, onion, green pepper, jalapeño and egg. Reheat of the filling I cooked Sunday in a freshly heated Mission carb balance whole wheat tortilla. And 2 mimosas.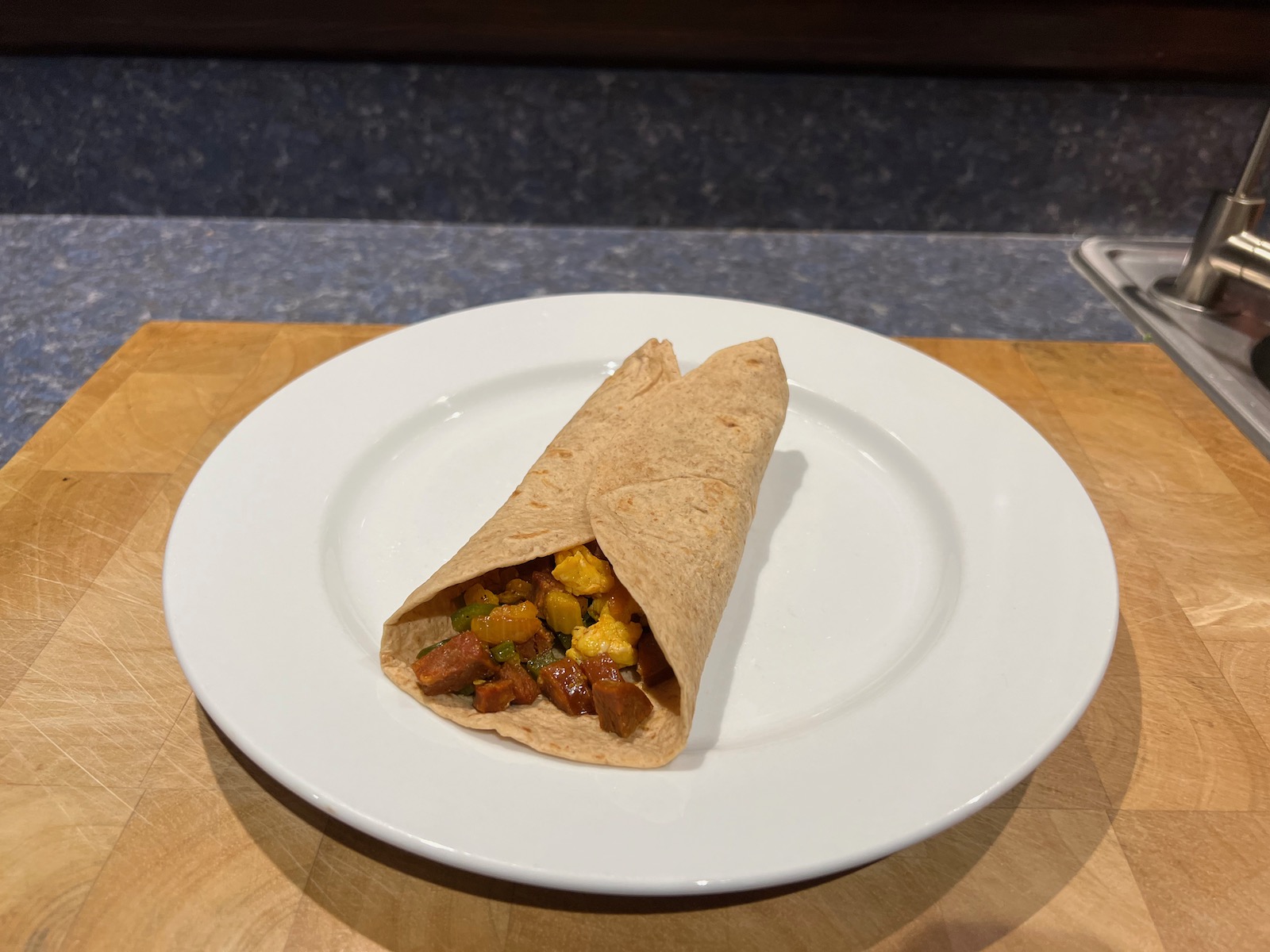 The grocery store had a whole wheat version of the Mission carb balance tortilla. It's good and only 70 calories!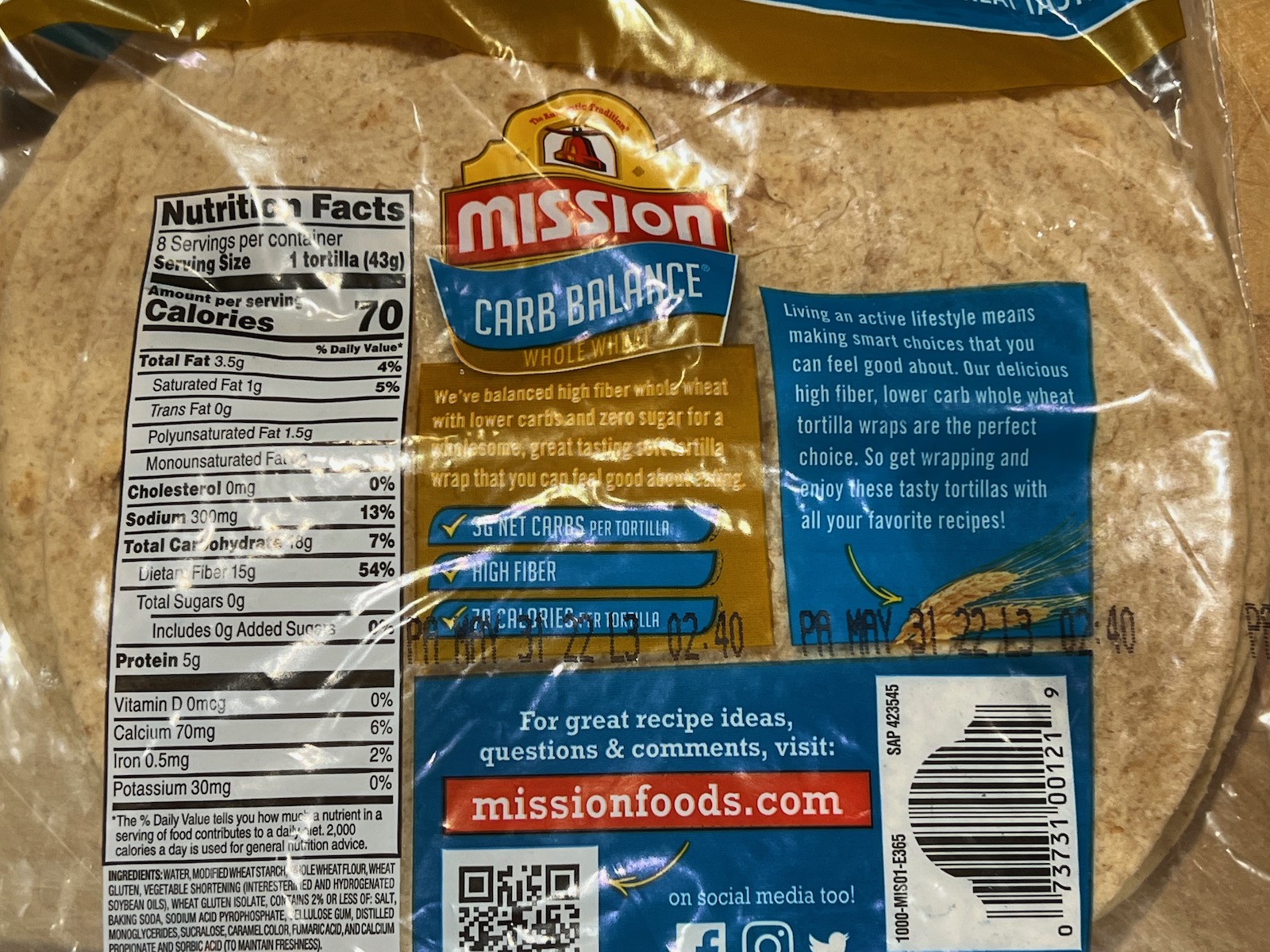 Snack: 1.0 oz. Sriracha chex mix. And a Cutwater spicy Bloody Mary. And, later, 0.8 oz. peanuts, and the rest of the Bloody Mary.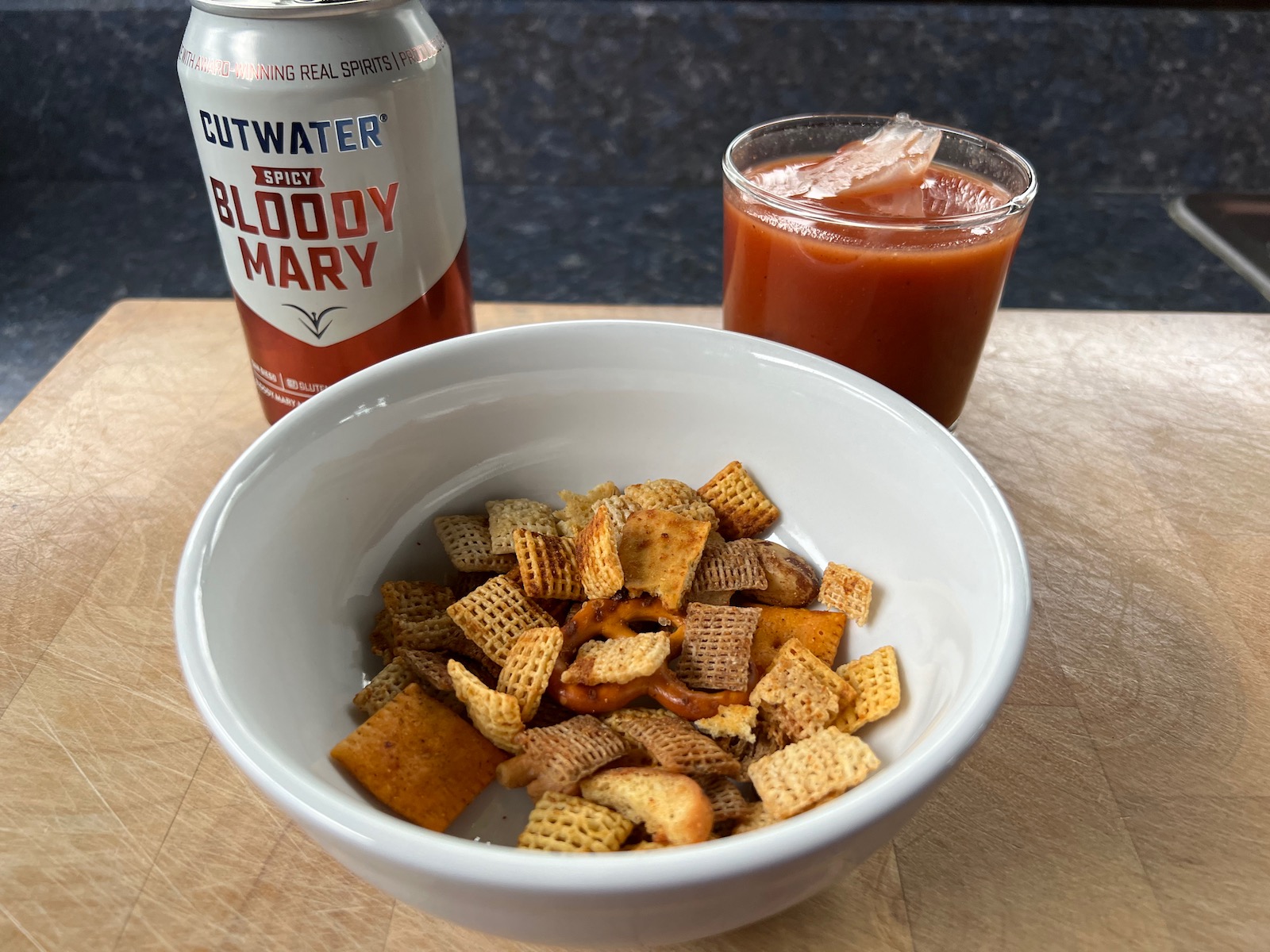 And a raspberry donut and a coffee with Jameson. I probably should not have had this, but I picked it up yesterday at the grocery store and it was tasty.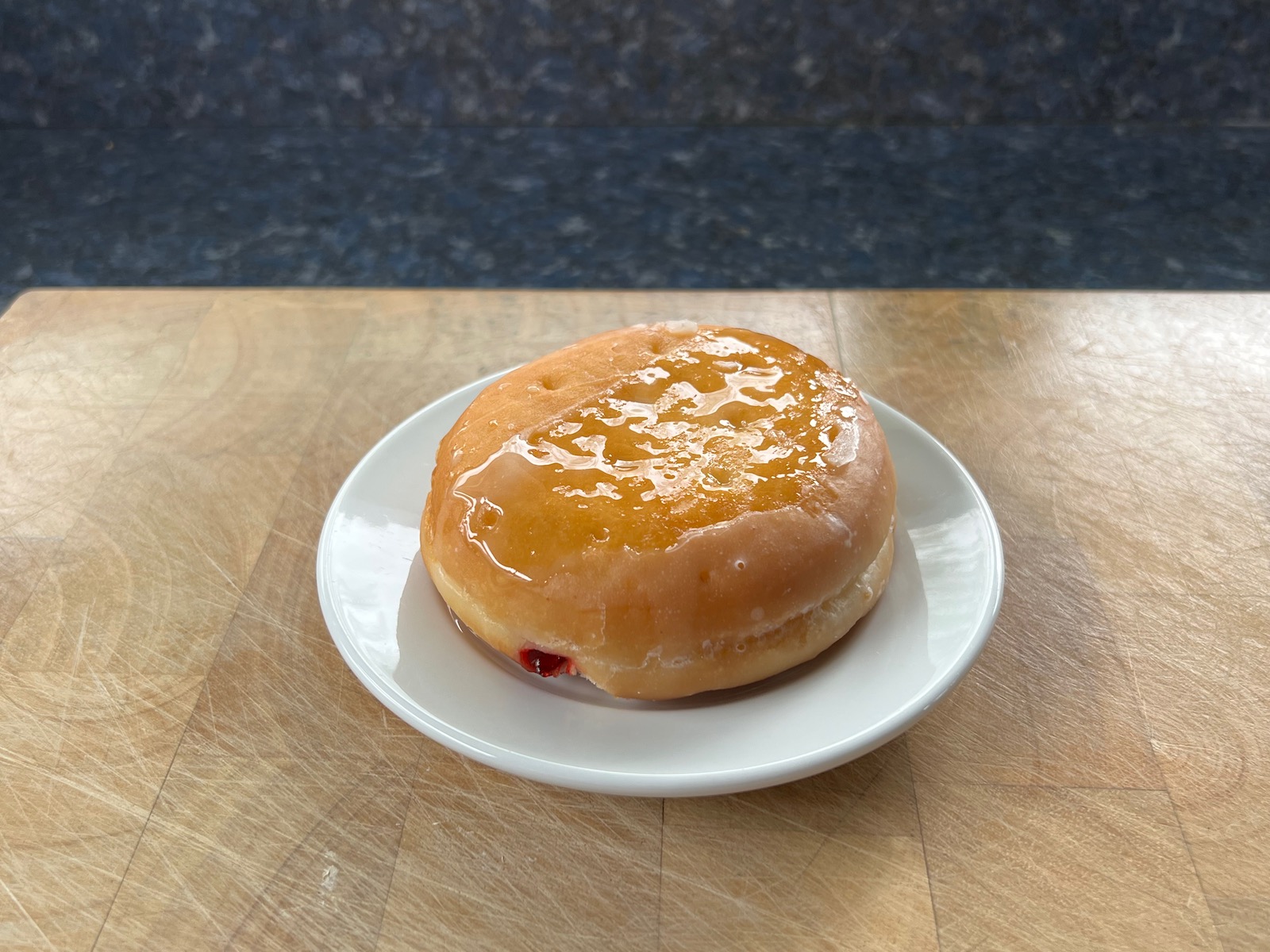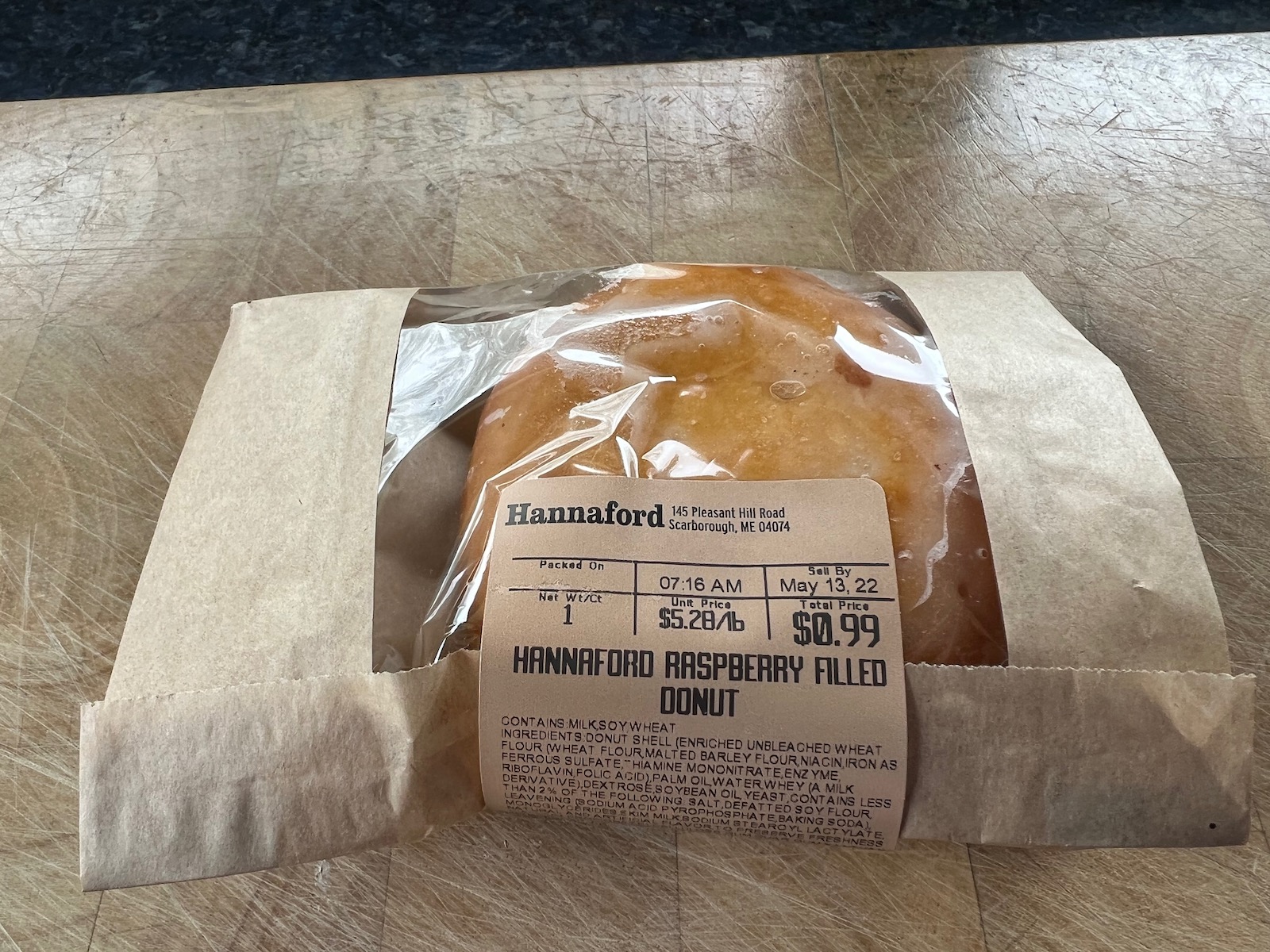 Lunch: Leftover chicken asada.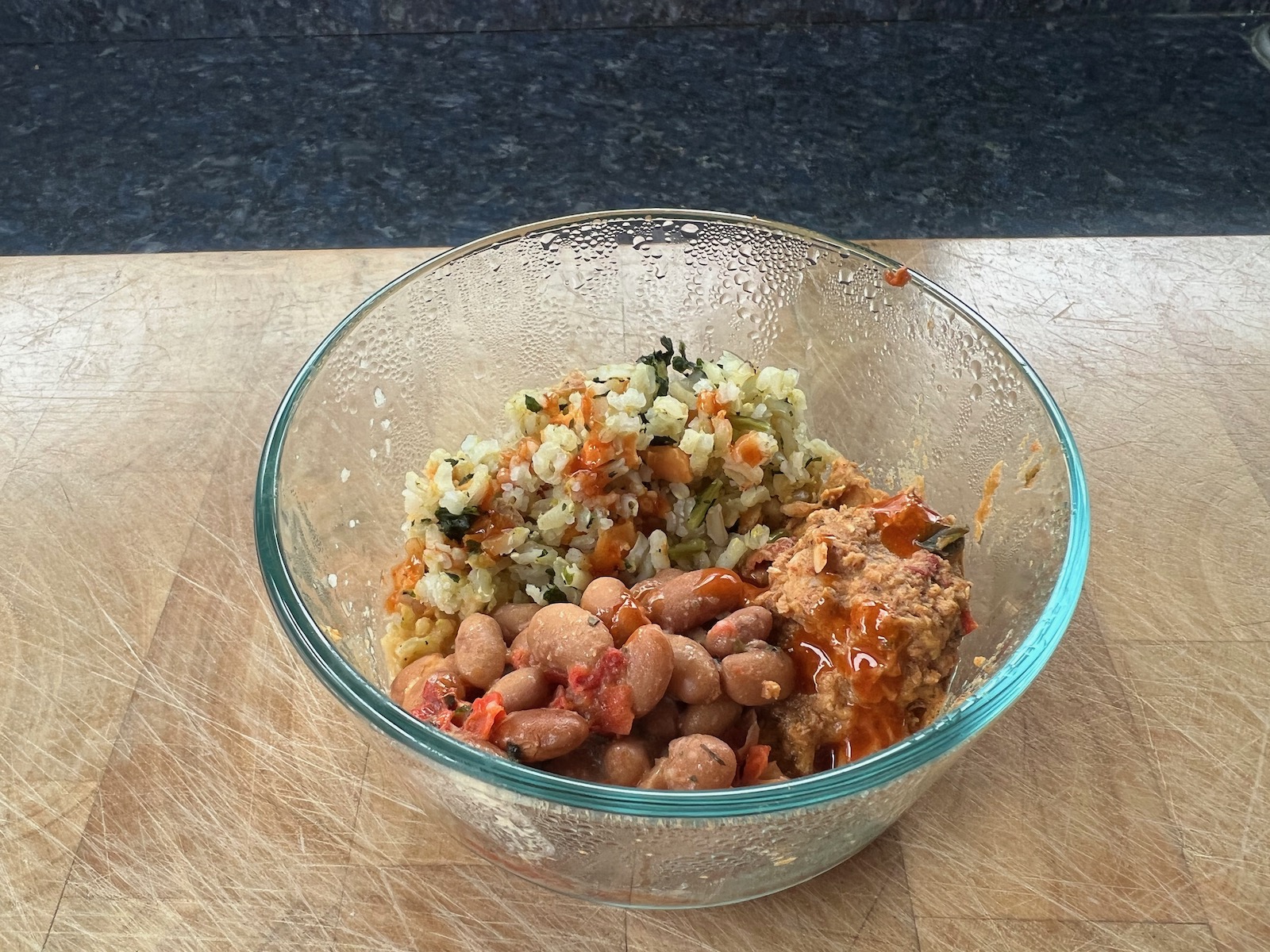 Snack: Pretzel and a Switchback Ale.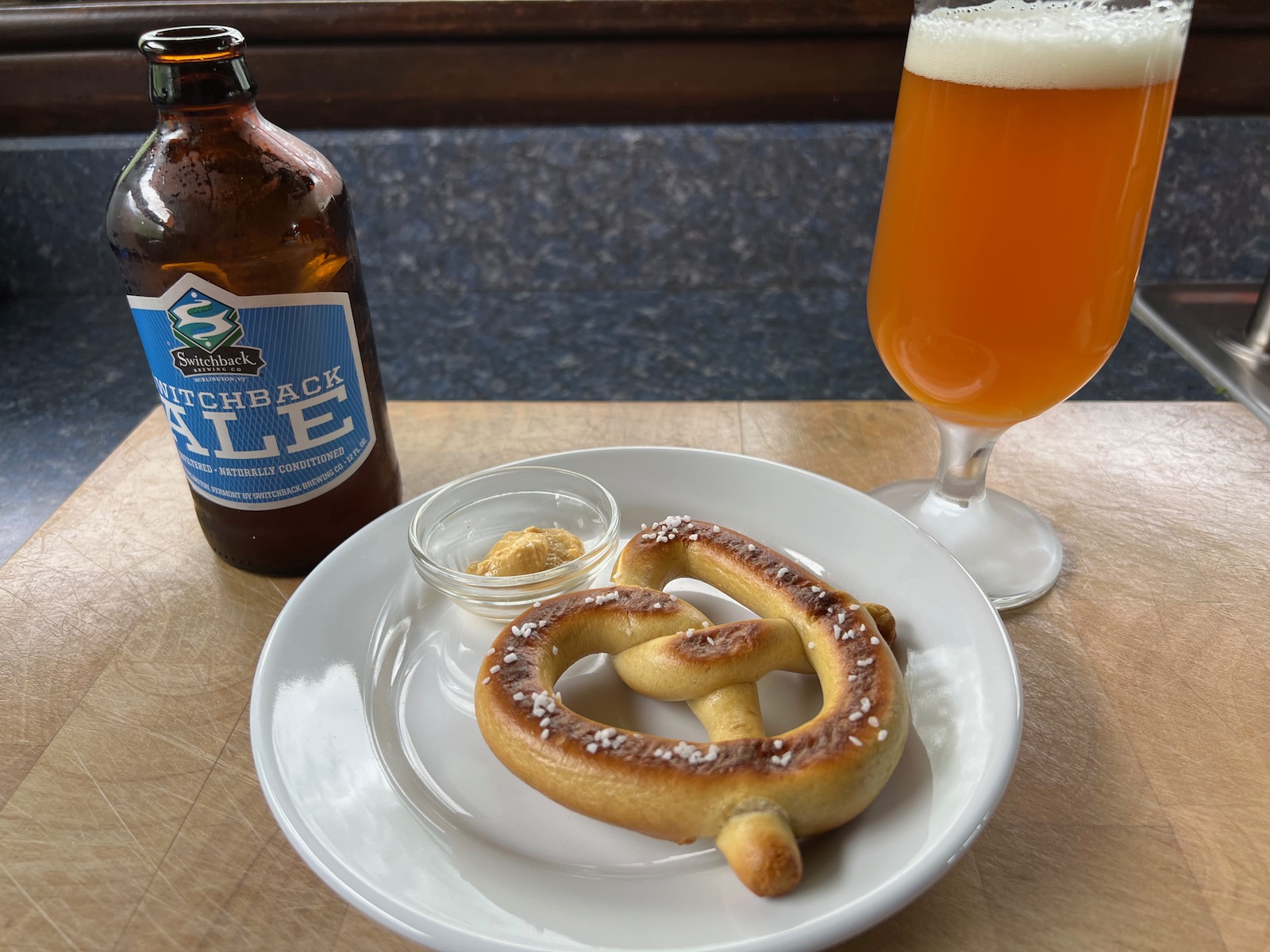 And, later, 2.0 oz. Doritos and a glass of Bota Box shiraz.
Dinner: Garlic lime shrimp, fire-roasted southwest veggies, smoky mozzarella grits (Real Eats, 430 cal). And a glass of Bota Box sauvignon blanc.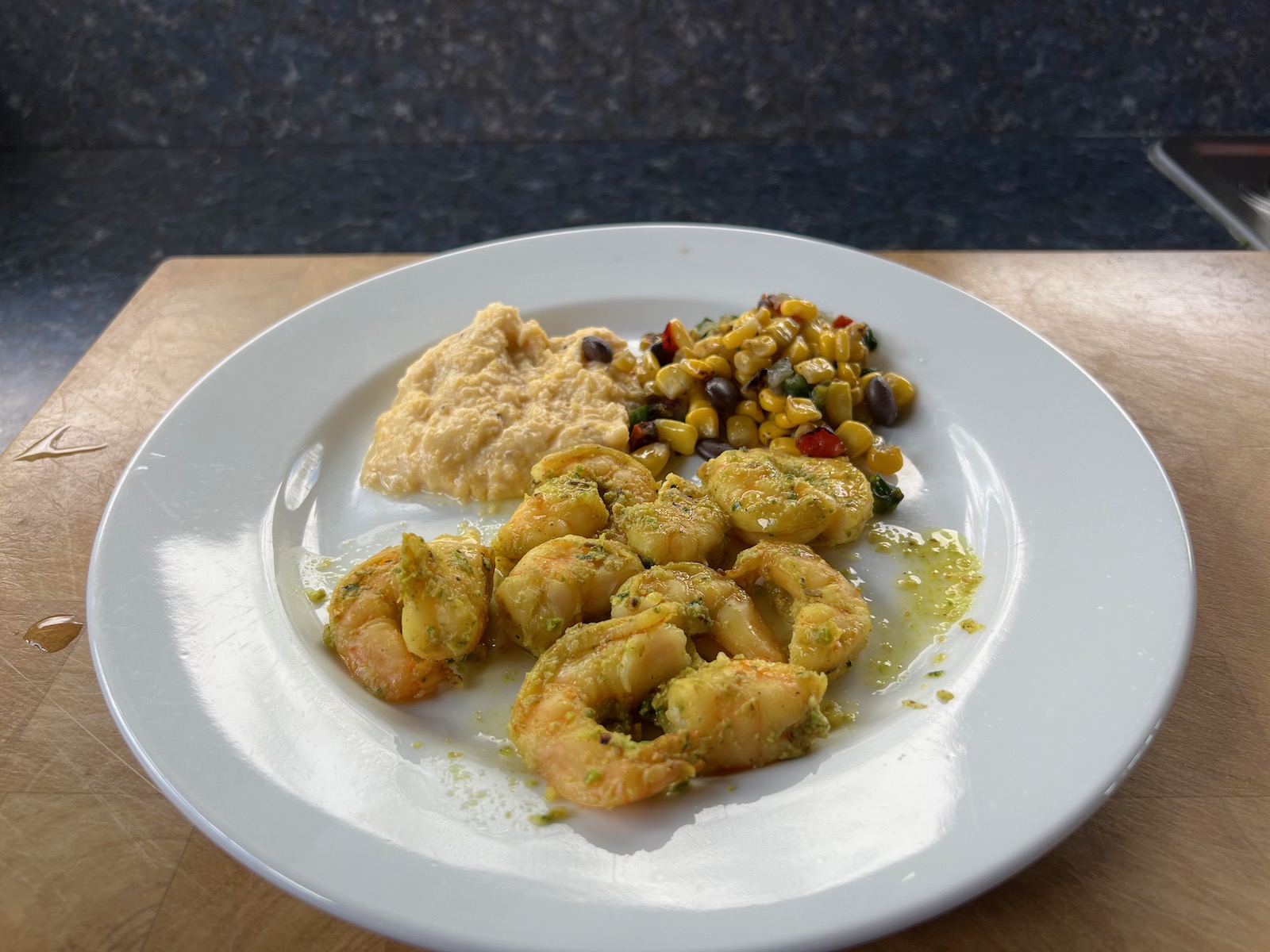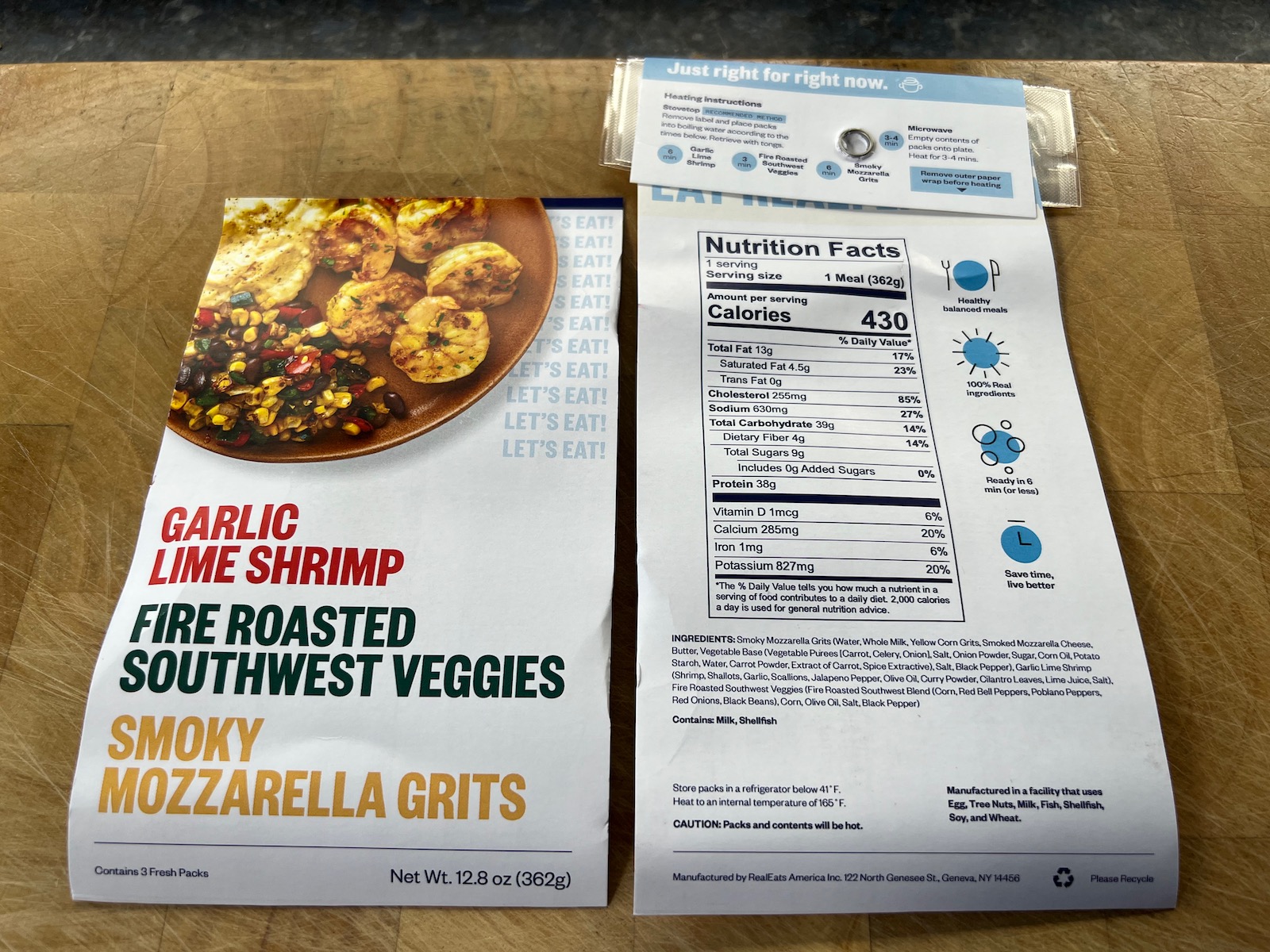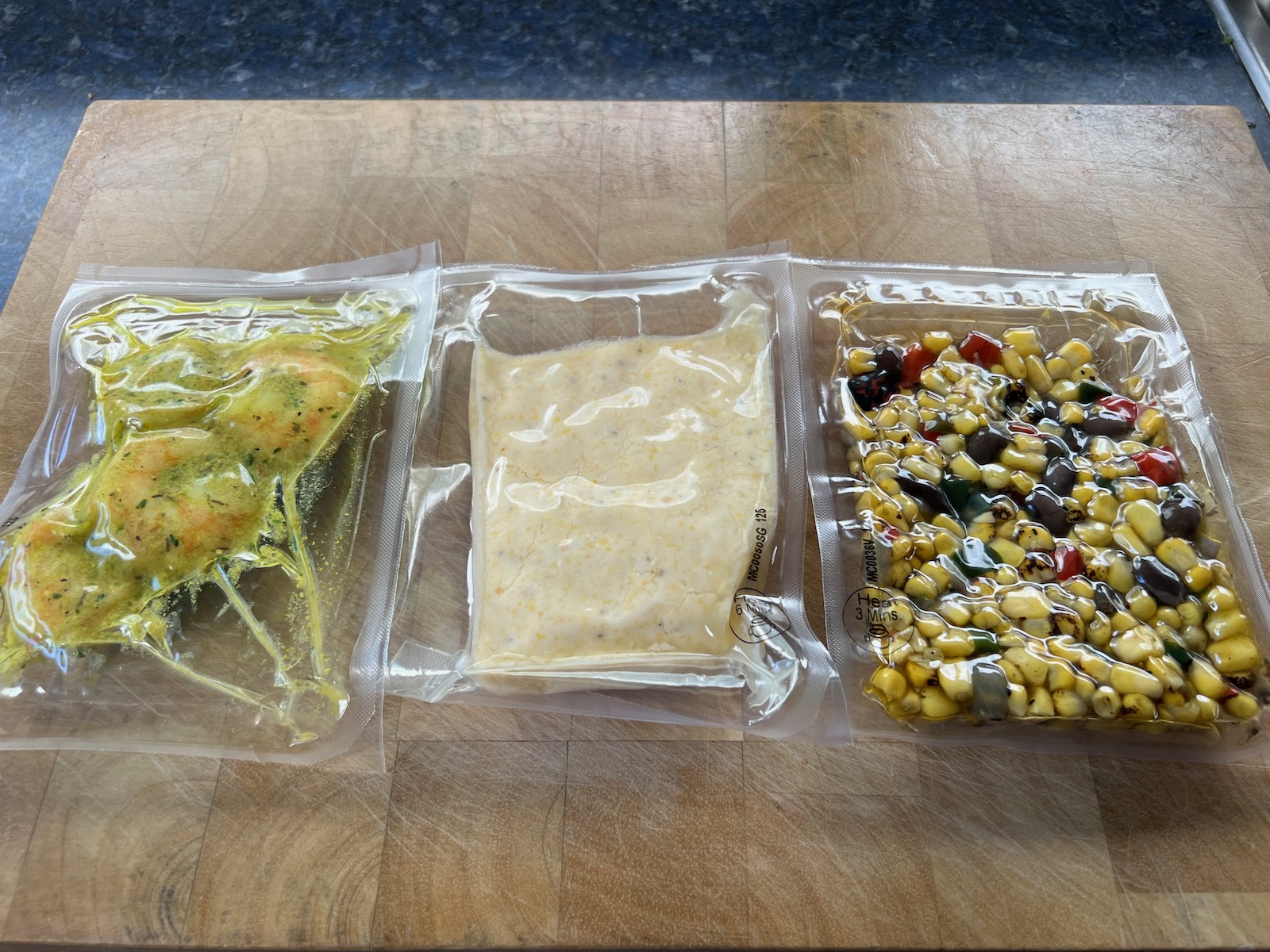 2.3 oz. Halo Top cookies and cream.
Weight at beginning of the day: 125.8 lbs.
Weight at the beginning of the next day: 126.8 lbs.
I replaced my scale on August 7, 2019. When comparing to dates before then, add 2.8 pounds to the old value to match the current scale.