Jerk Chicken 3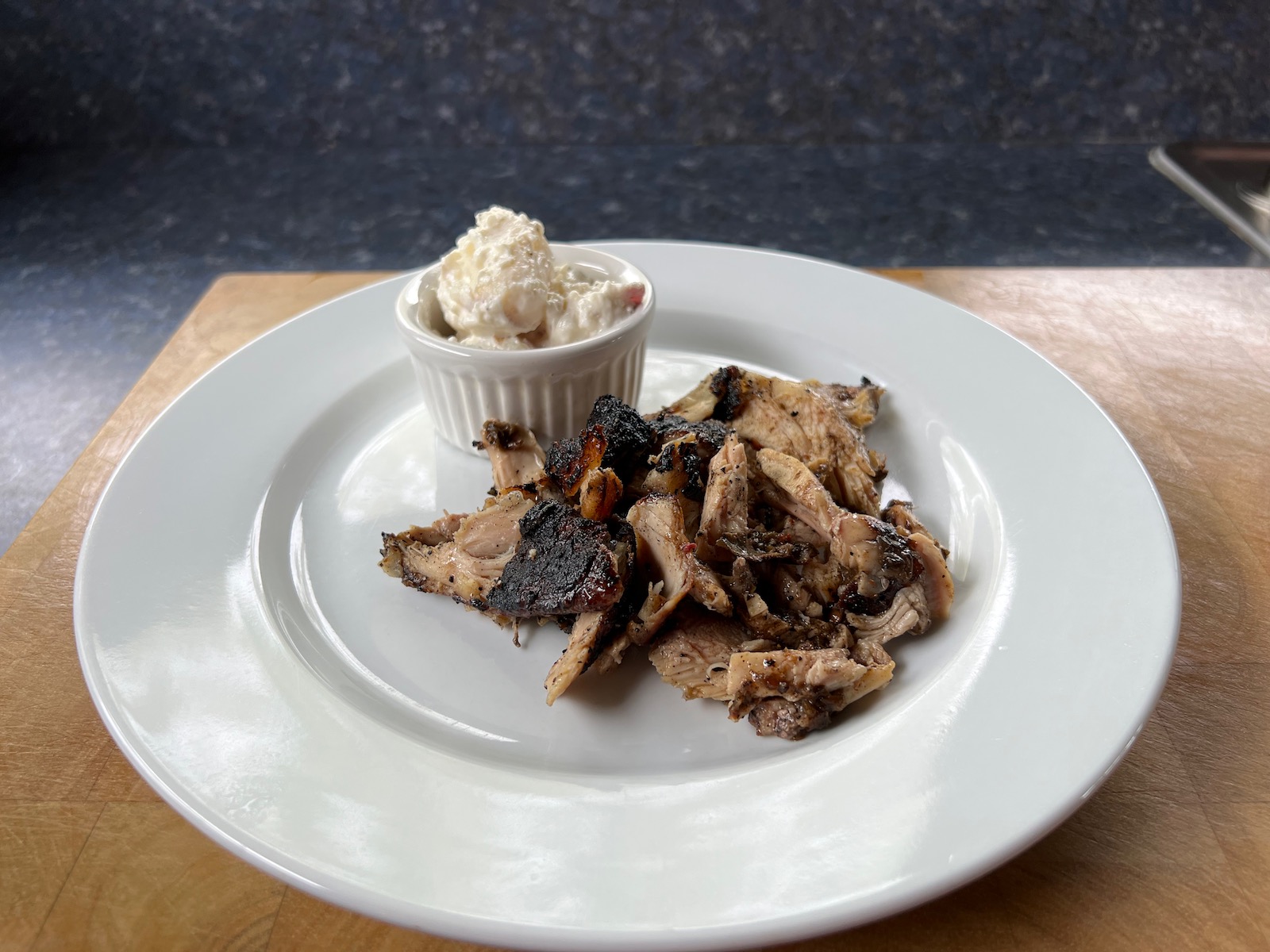 Vacuum marinate a chicken thigh (bone-in, skin-on, around 8 oz.) with a heaping tablespoon of Walkerswood hot and spicy Jamaican jerk marinade. Marinate for at least a few hours, or overnight.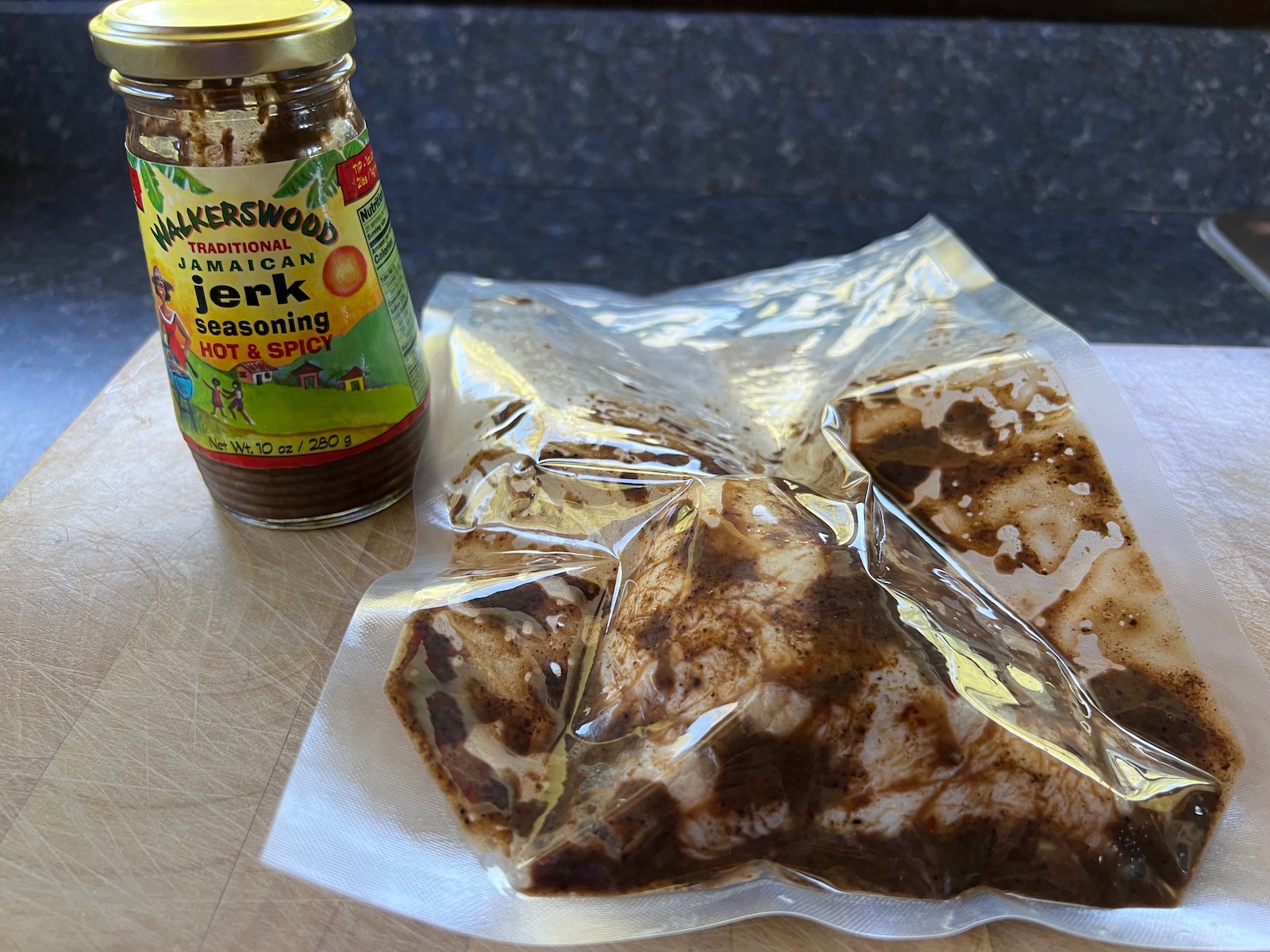 A full chicken thigh didn't cook through on the grill before the outside was burnt the first time I tried it, so I tried a different technique this time.
Preheat the sous vide to 152°F.
Cook the vacuum sealed bag with the chicken thigh and marinade for 45 minutes. This is it after sous vide.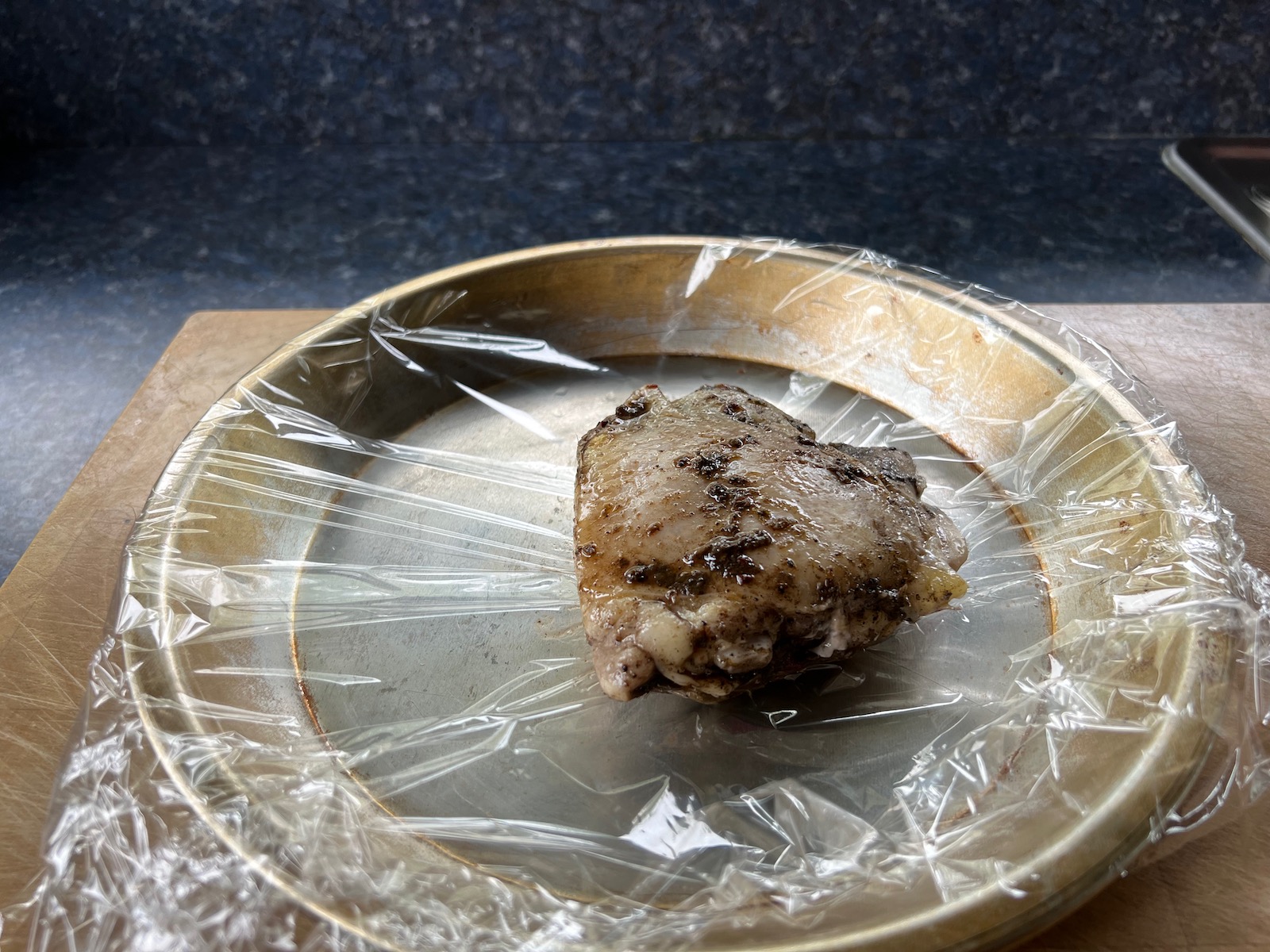 Transfer to a pre-heated grill, 3 minutes per side over very high heat.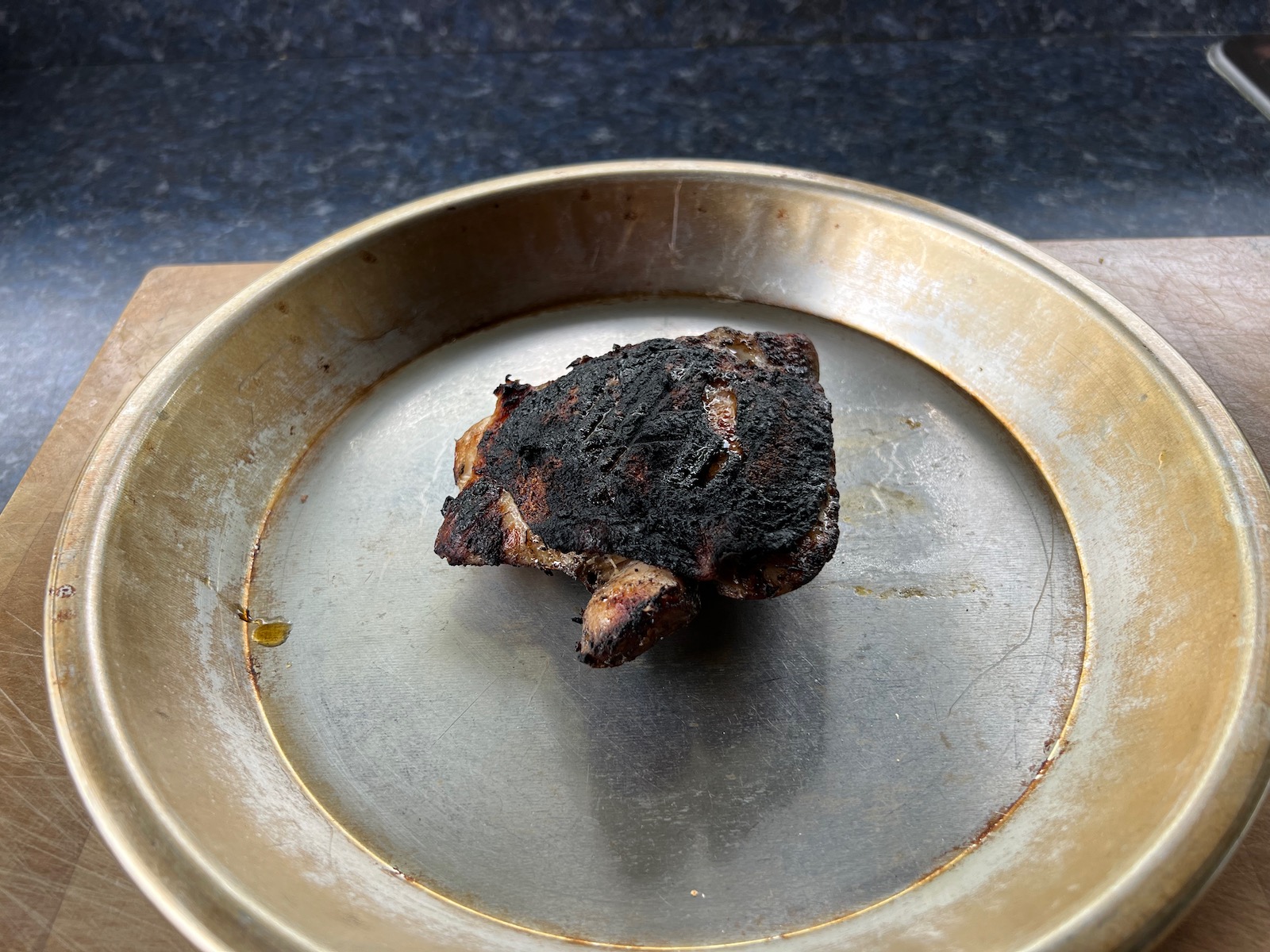 I prefer serve it cut off the bone and diced.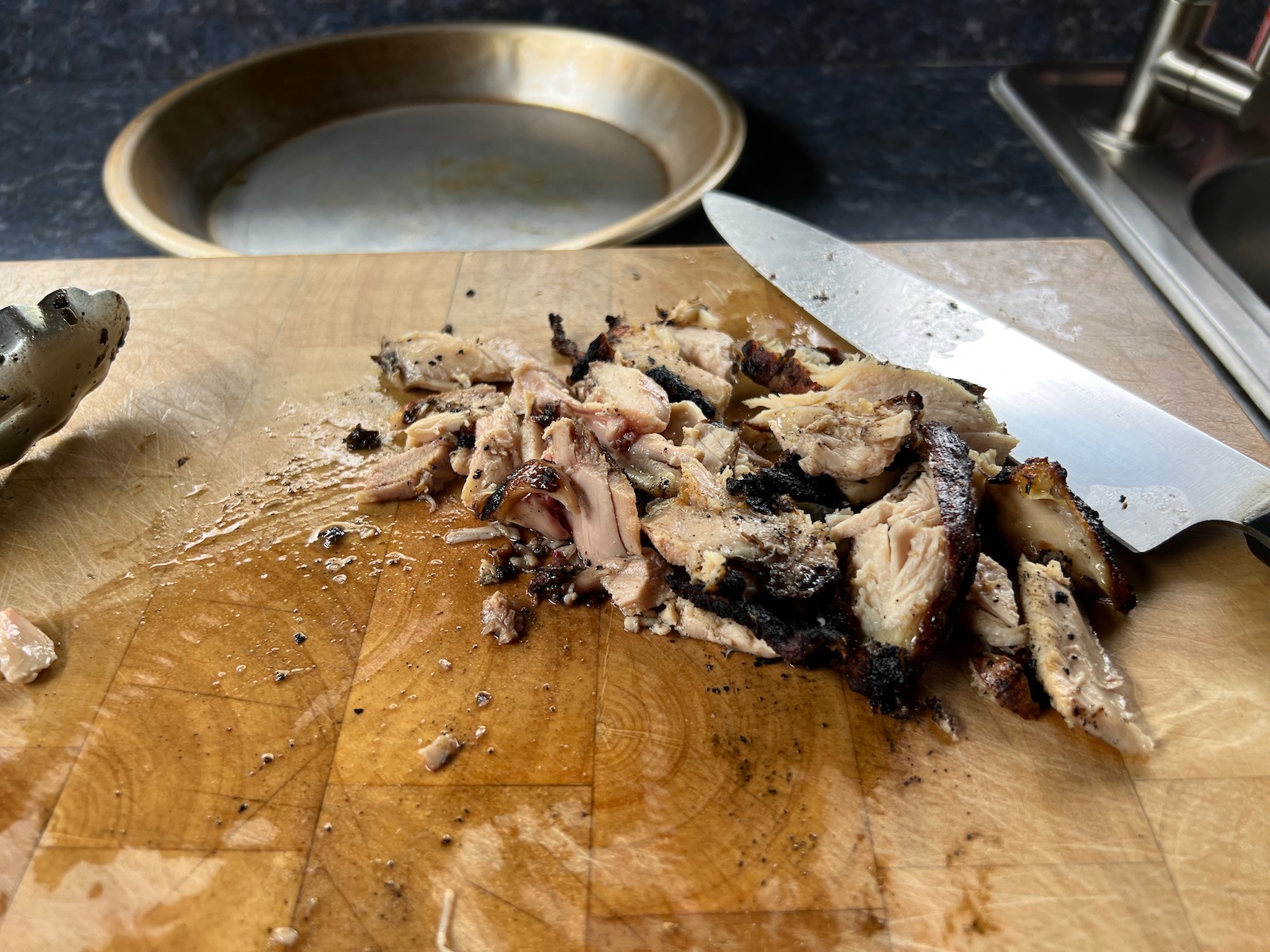 This also provides an opportunity to toss it with a little more fresh marinade and a dash of olive oil. This addition finally makes it spicy enough to remind me of Jamaica, and it was very tender and moist from the sous vide!