Fish sticks and fries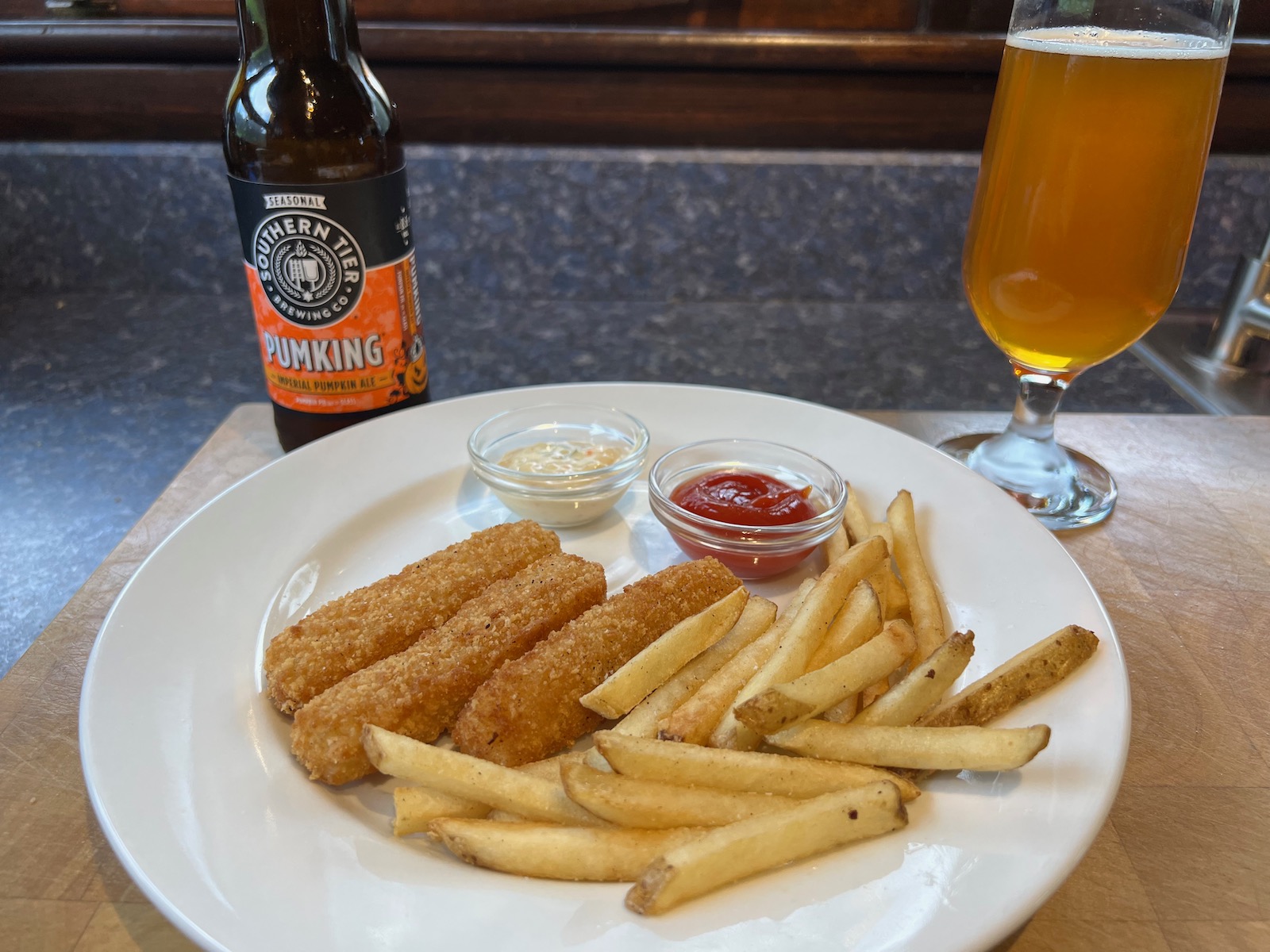 This obviously doesn't need a recipe, but I need a page for it to show up in my dinner list, and it's a good place to note the preparation steps and nutrition facts.
These are just Gorton's cod fish sticks. I can make better from scratch, but they're easy and nostalgic as I had them when I was little. I used the serving size of 3 sticks (85 g.), 200 cal.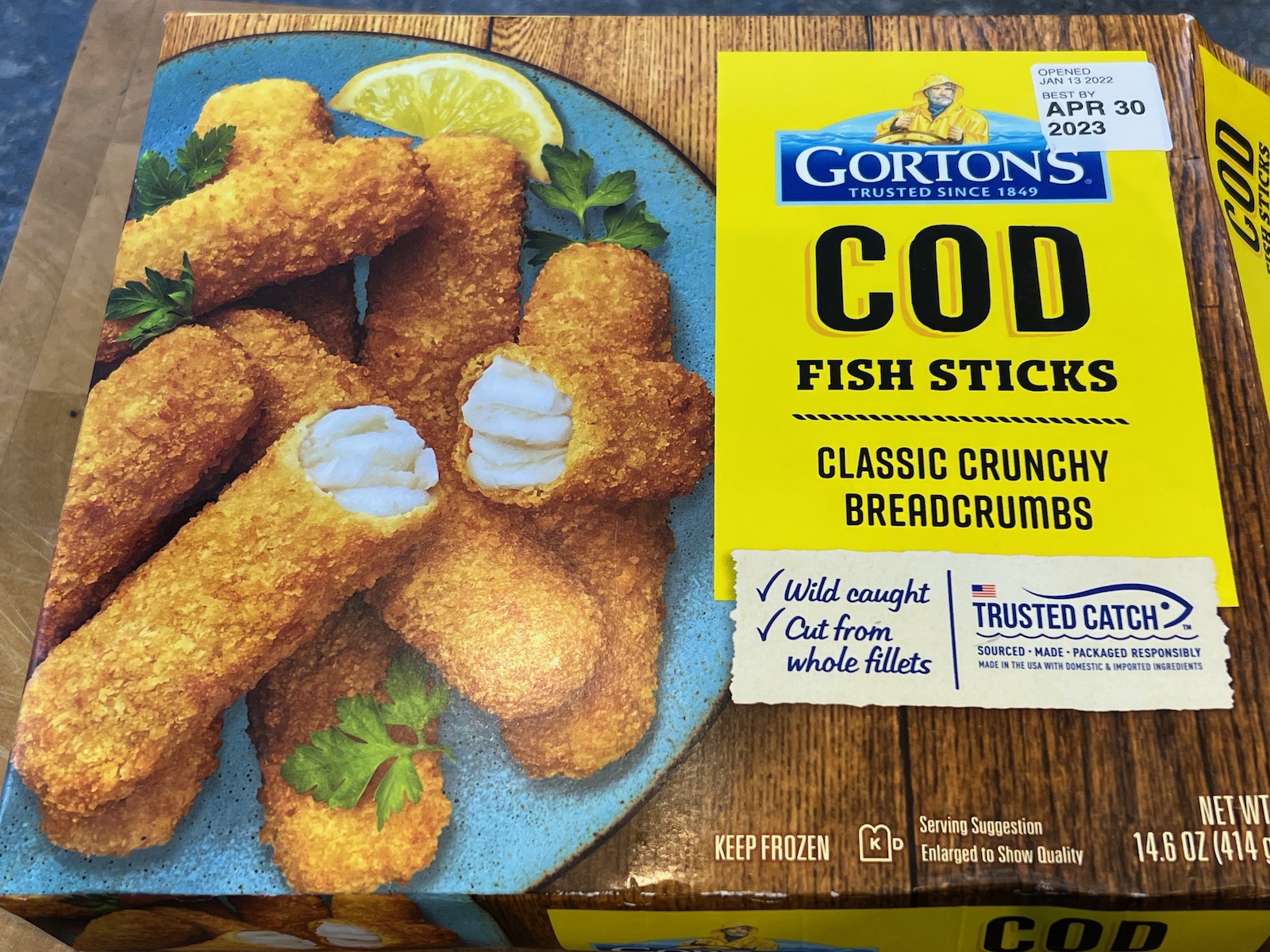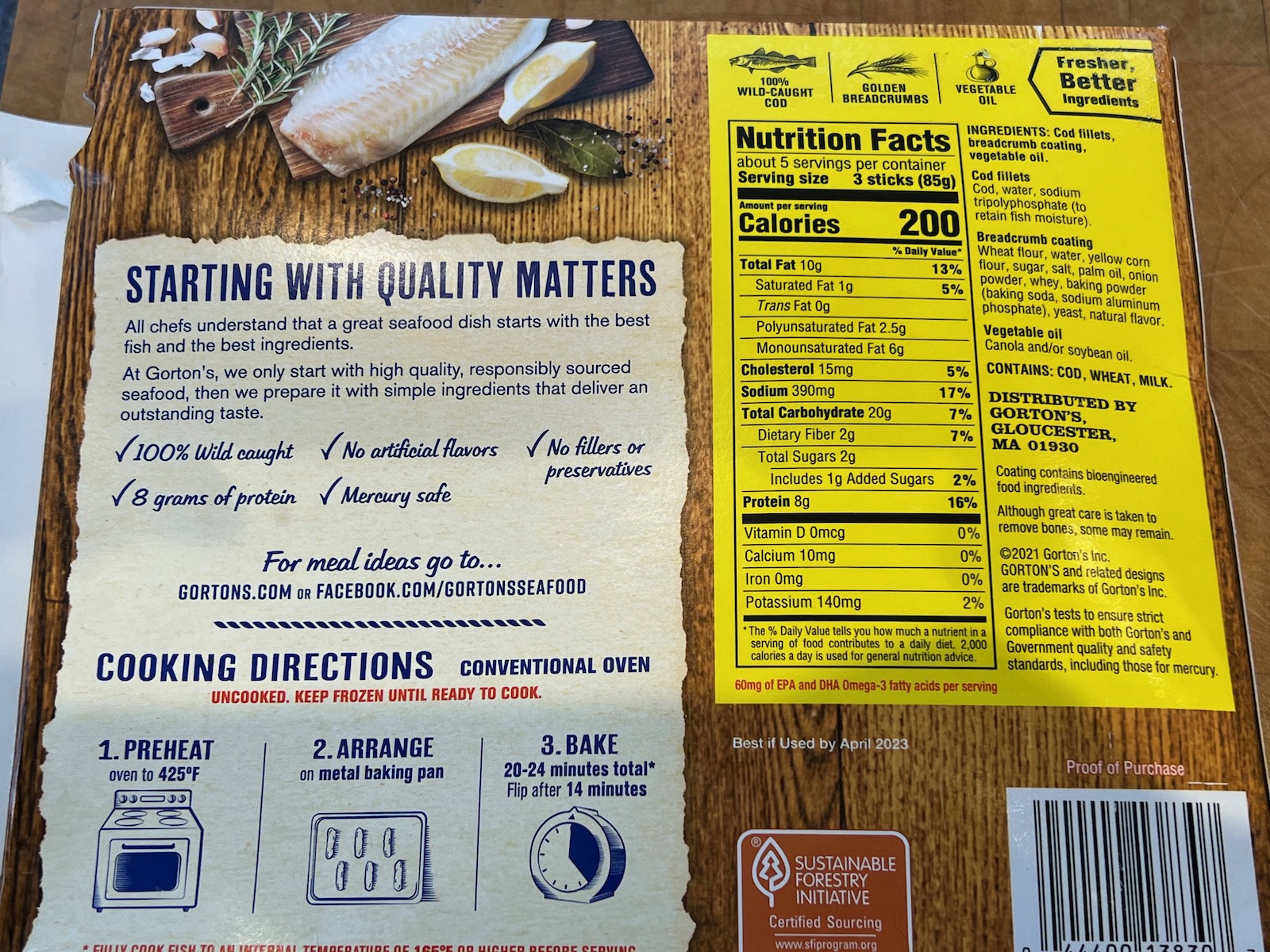 The French fries are Alexia house-cut French fries. My serving is 2.6 oz. (75 g.), which is a little less than the suggested serving size. They should be 113 cal.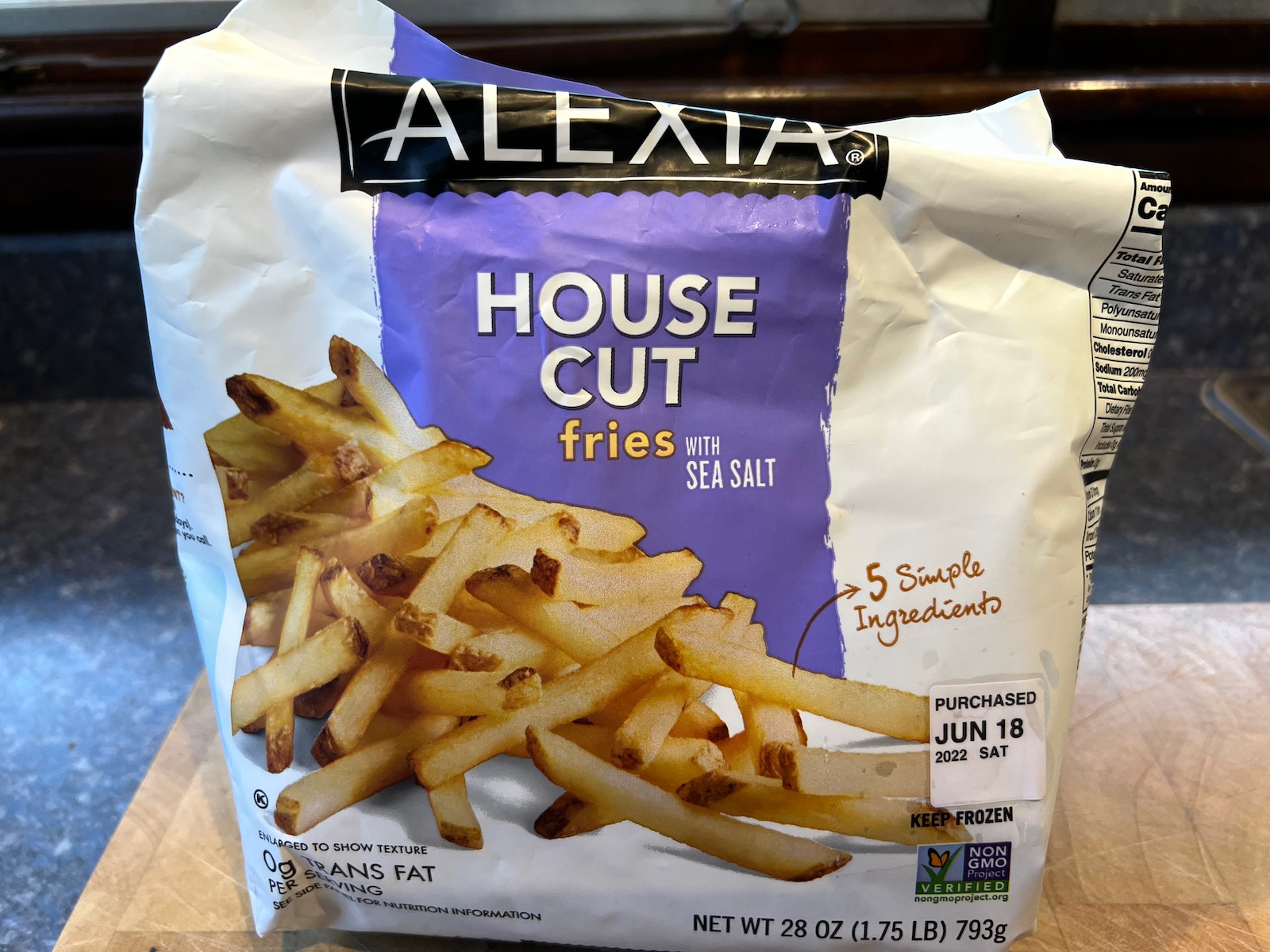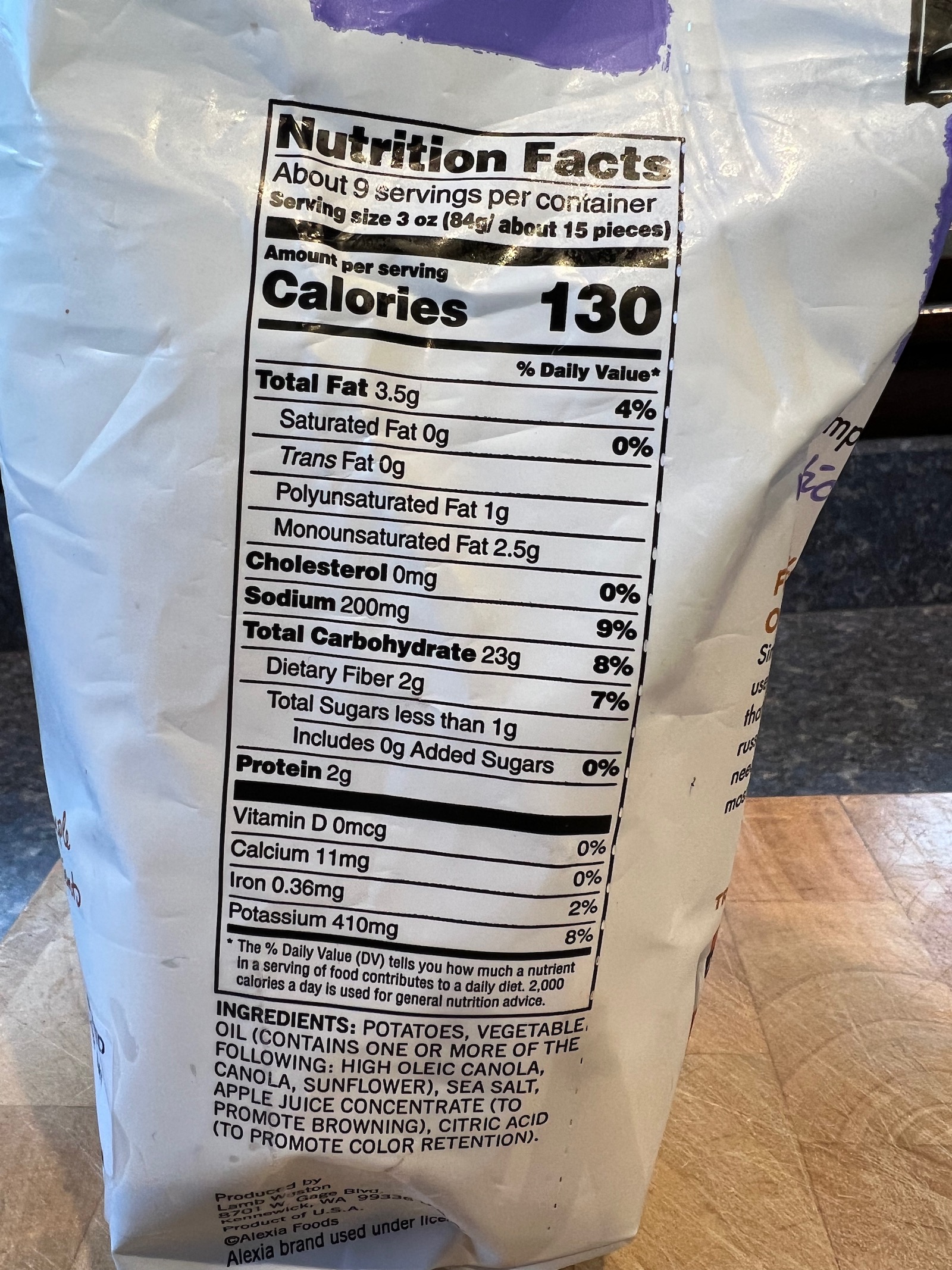 The two servings: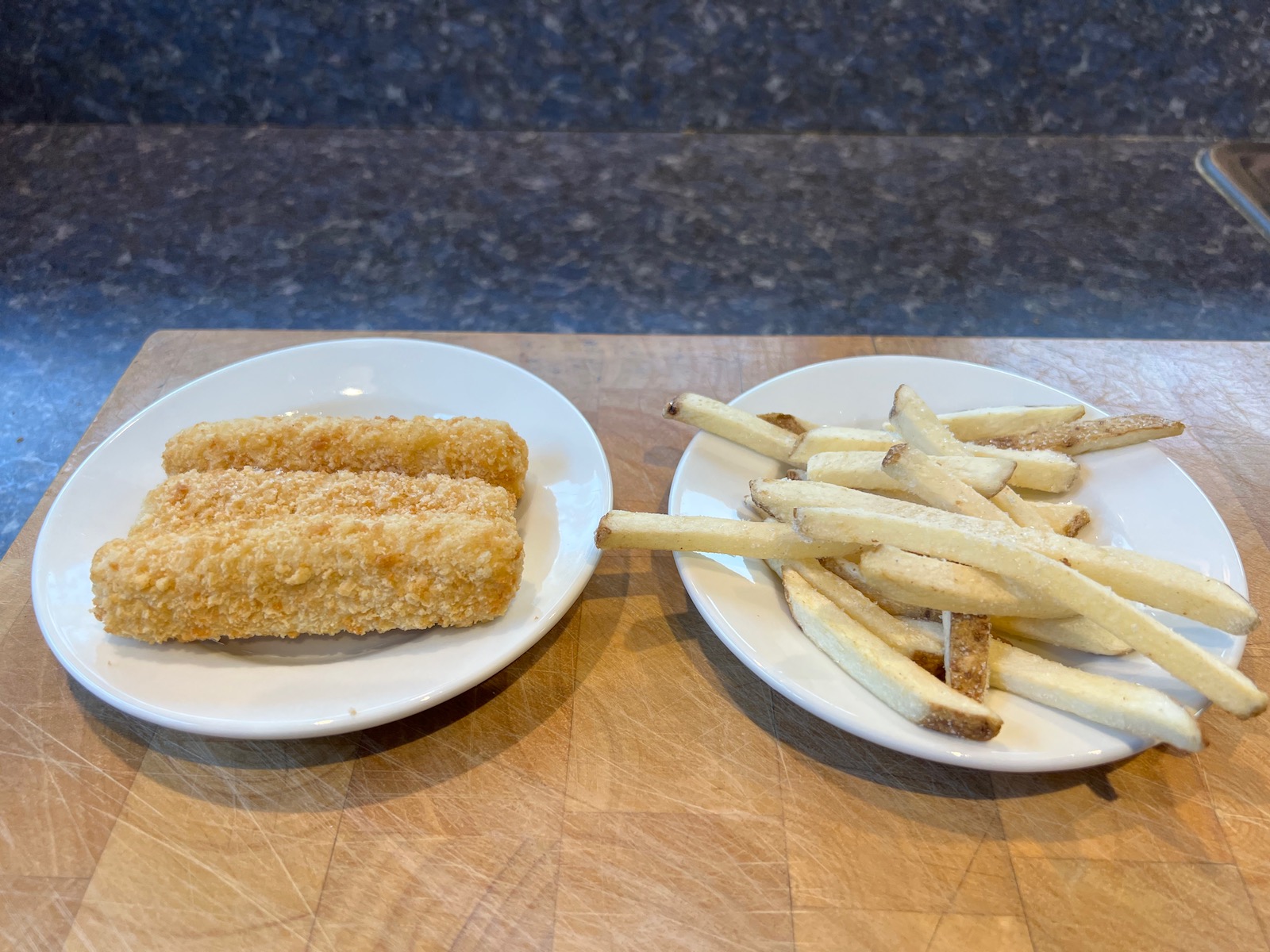 Deep fry the French fries for 2 minutes.
While those are cooking, slightly defrost the fish sticks in the microwave for 30 seconds on high. Then add to the French fries for the last minute of cooking.
Neither of the packages have deep frying directions, but it much better prepared that way.
Serve with ketchup and tartar sauce.