Chili crisp fettucini alfredo with spinach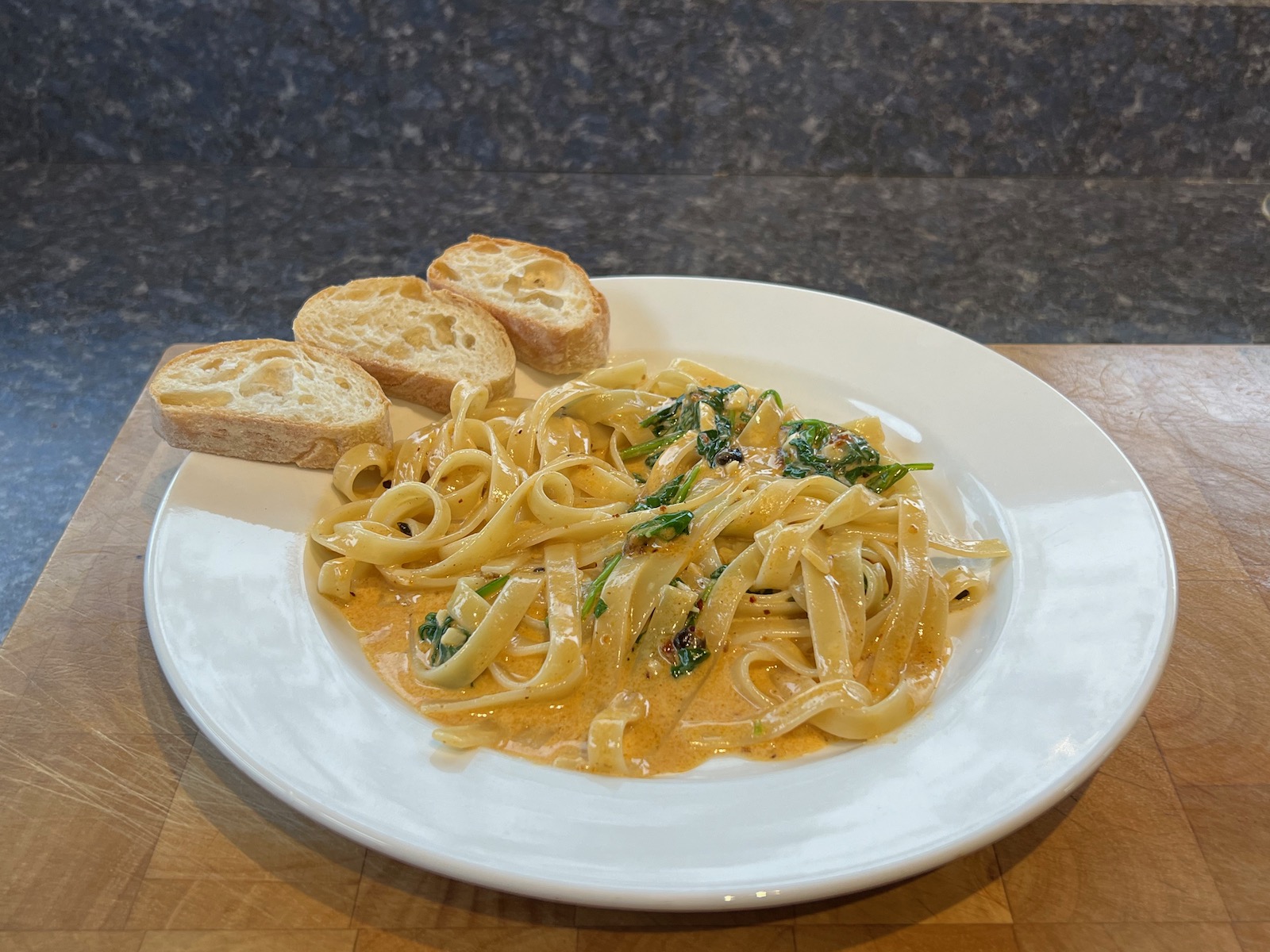 This is a basically recipe from the NY Times. I'm not sure it really qualifies as fettuccine alfredo anymore, but it looked good so I made a single serving of it. It had a good flavor and it was satisfying, but it is a lot of carbs!
2.0 oz. fettucini
1 tbsp. butter
1 clove of garlic, minced (added to the original recipe)
1 tbsp. chili crisp
2 oz. heavy cream
1/3 cup grated Parmesan
baby spinach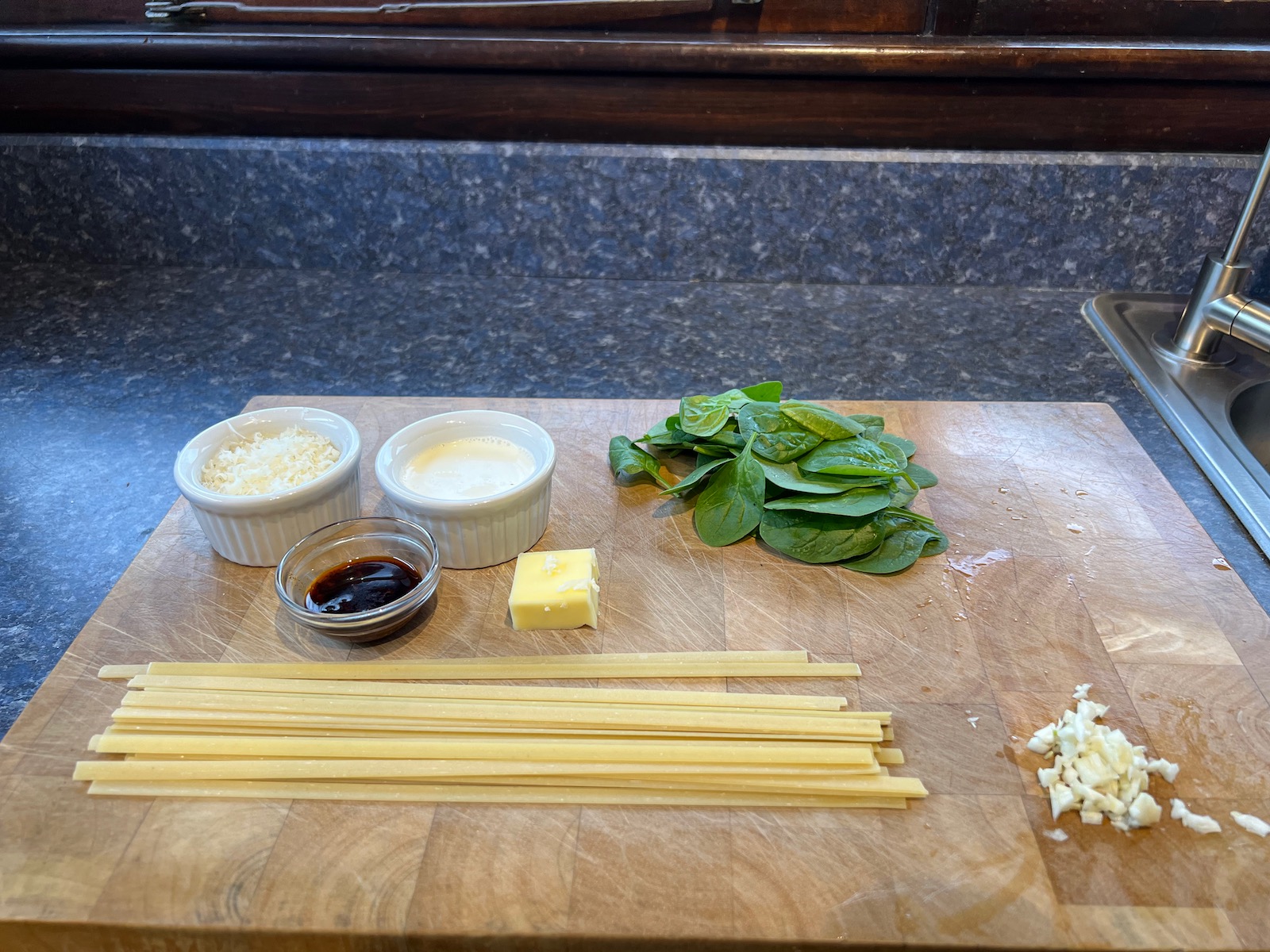 Cook the fettucini according to package directions.
Heat the butter in a small sauté pan until melted. Add the garlic and cook for a minute.
Add the chili crisp to taste.
Add the heavy cream and Parmesan. Heat over low heat.
Add the spinach.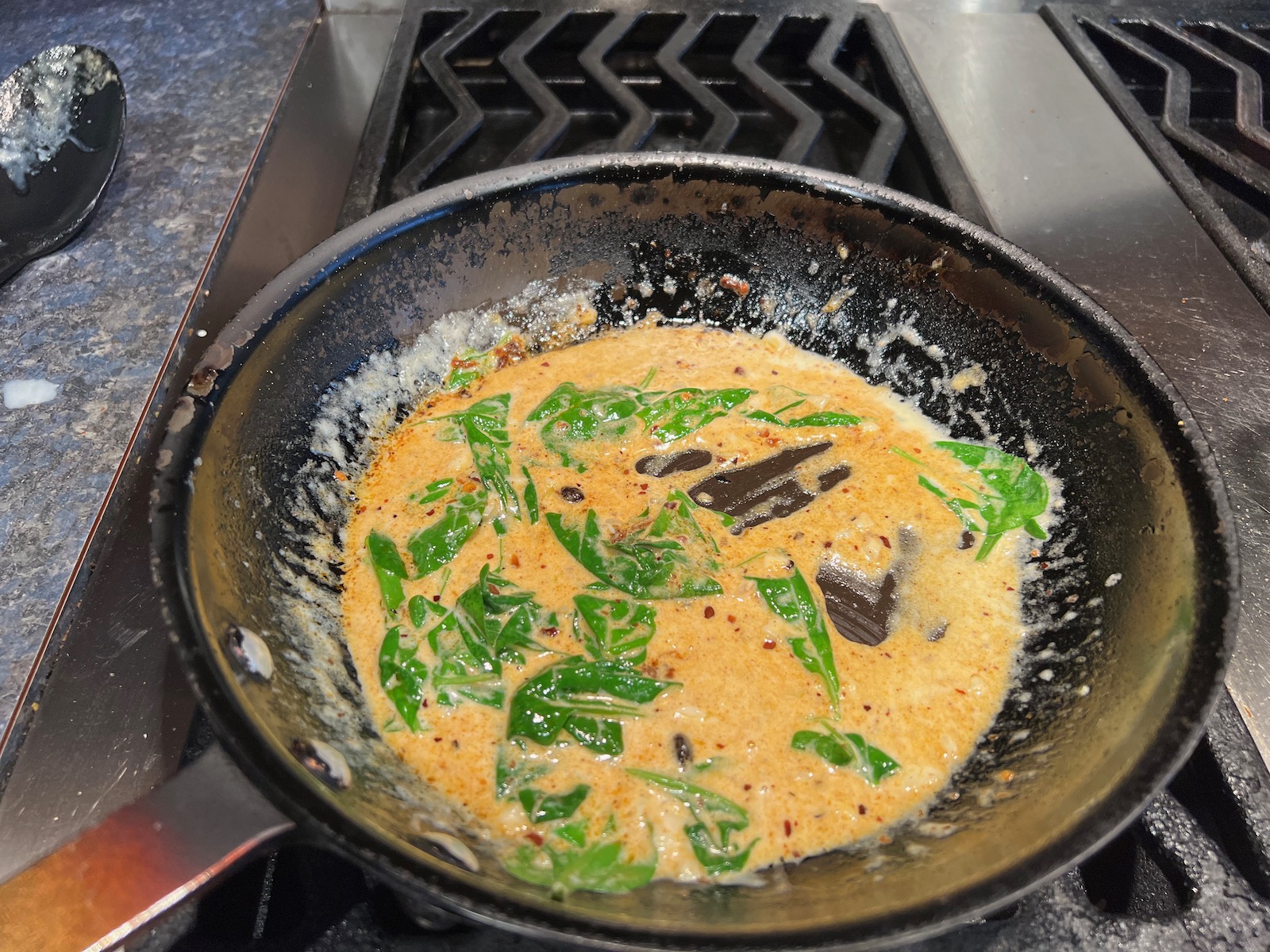 Drain the fettuccine, then add to the sauté pan with the cream sauce and coat.
Plate. Serve with bread.