Pork carnitas
I basically made this recipe from Serious Eats. The plan is to use this pork for tacos.
2.2 lbs. boneless pork butt, cut into 2" dice
1/2 medium onion, diced 1"
4 cloves of garlic, peeled
1 bay leaf
1 oz. orange juice
The recipe calls for 4 lbs. pork shoulder, but since I had a 2.2 lbs. boneless pork butt on hand (frozen) I used that instead. Defrosted the vacuum sealed bag in cold water for a few hours.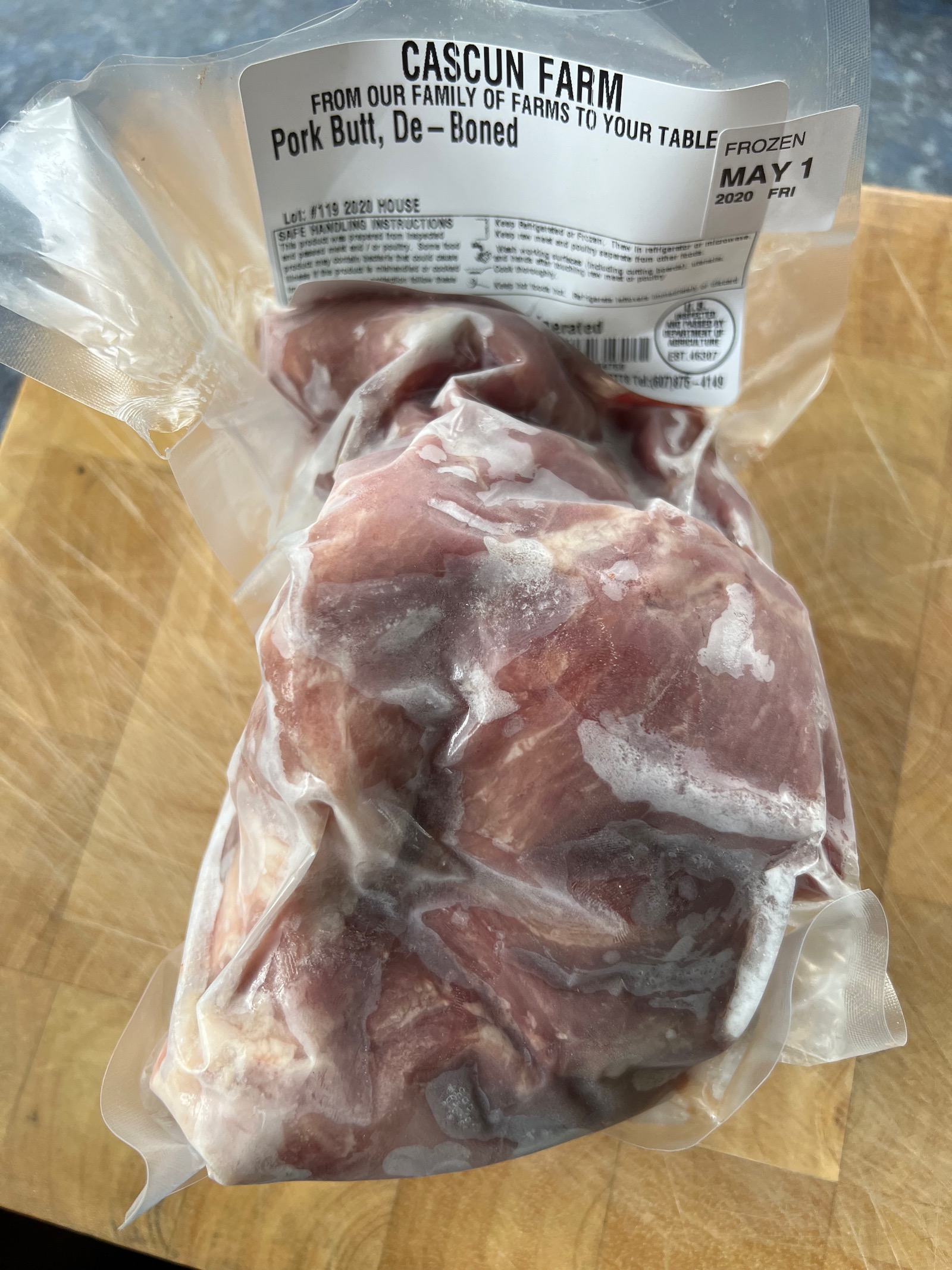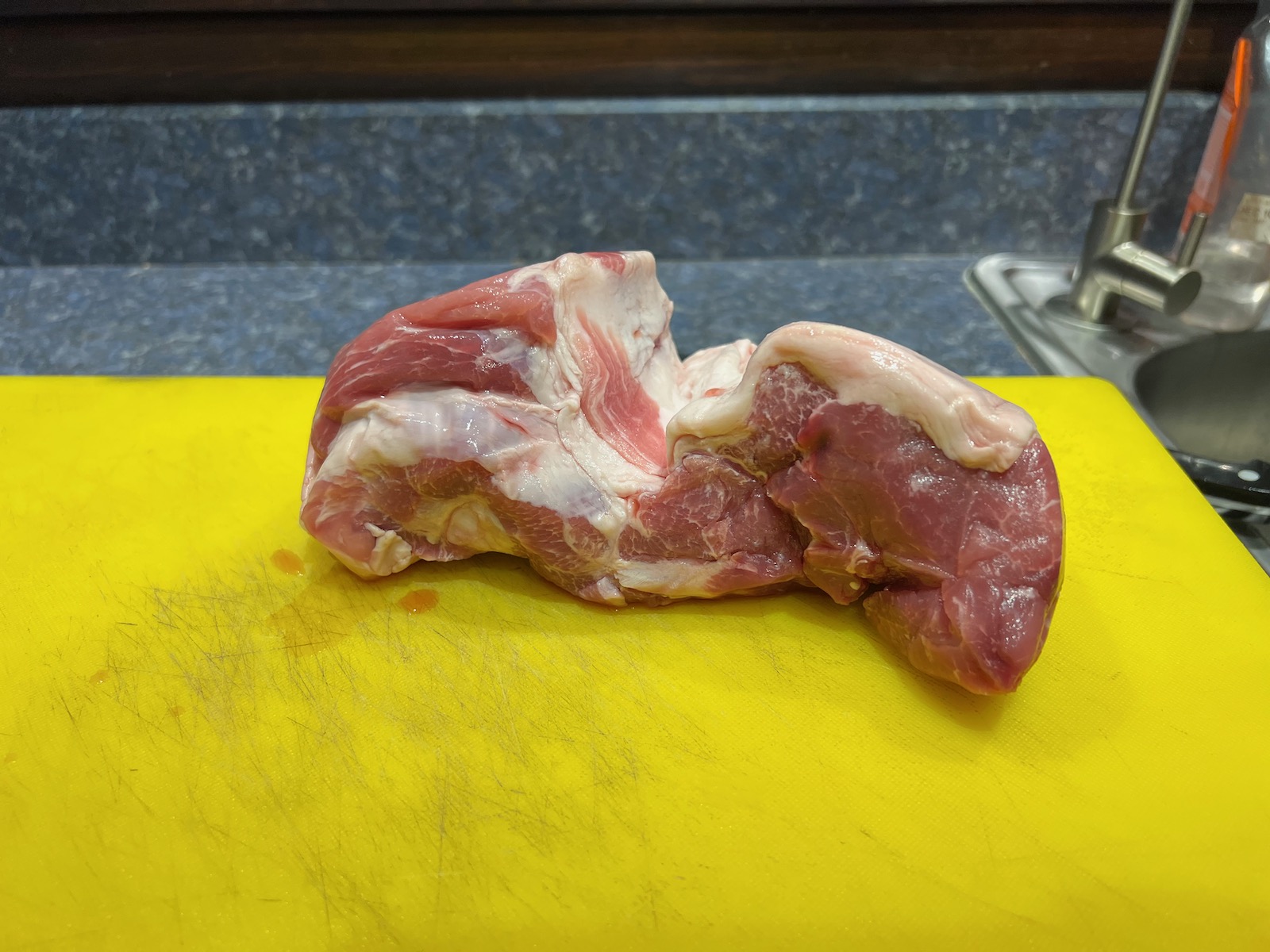 Cut the pork into 2" cubes, season with salt and freshly ground pepper.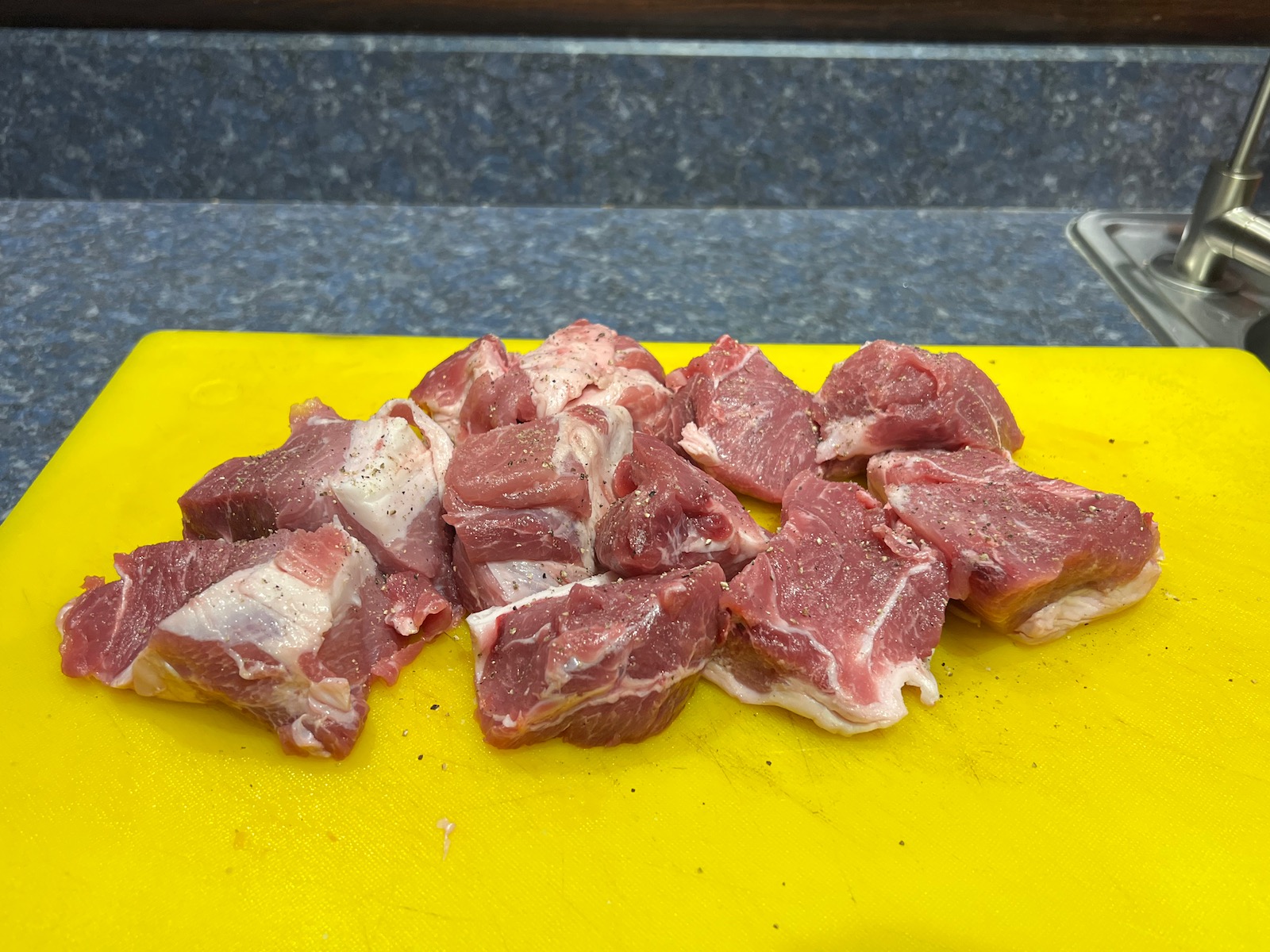 I made some substitutions from the original recipe based on what I had on hand. I didn't have an orange or a cinnamon stick, and I made a half recipe. Combine the ingredients in a vacuum bag. (I was going to add 1/8 tsp. ground cinnamon, but I forgot to do so before vacuum sealing.)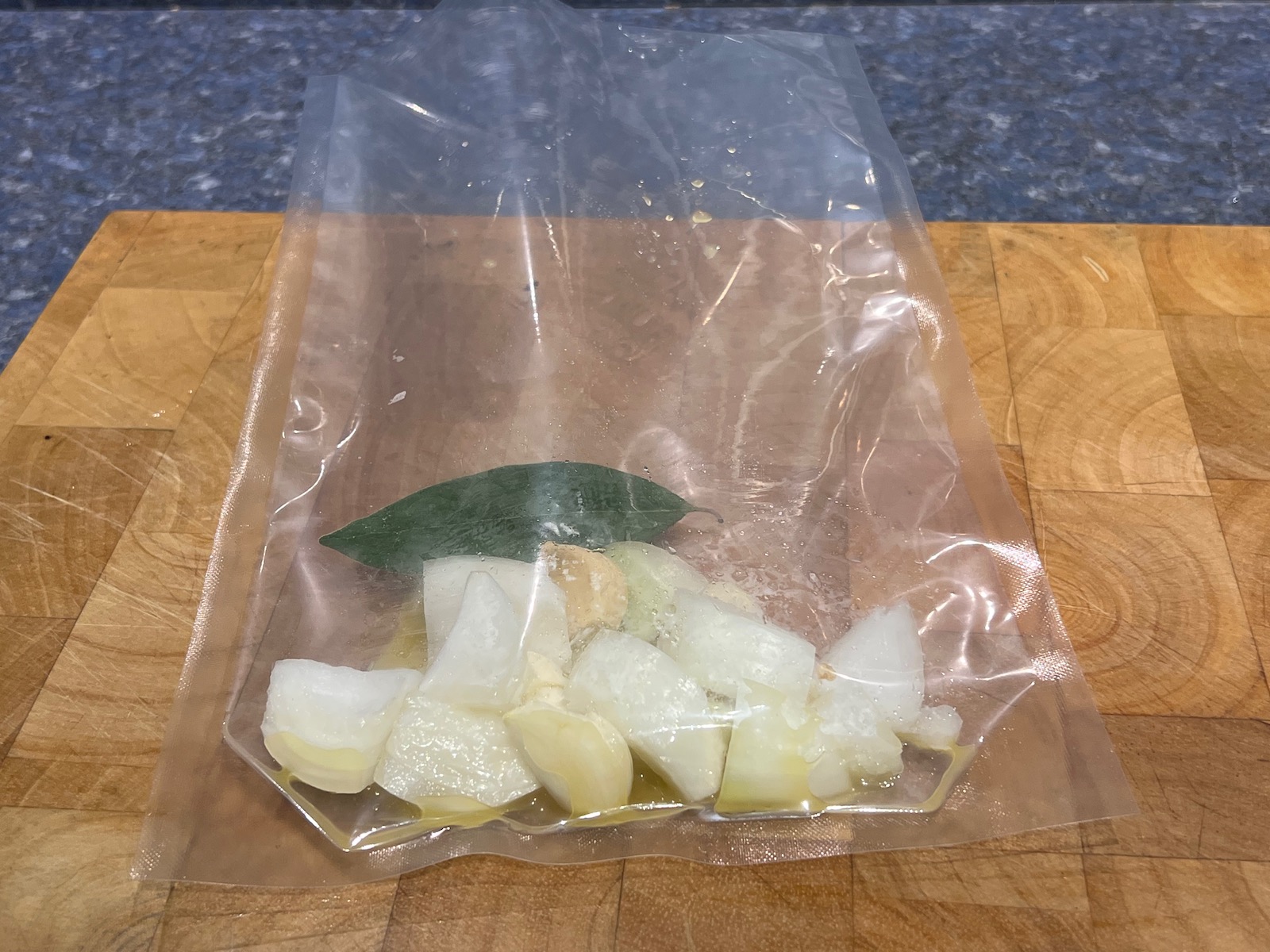 Add the meat to the bag and seal. I let it marinate for 6 hours in the refrigerator before cooking, but this probably isn't necessary. It just worked out for my schedule better.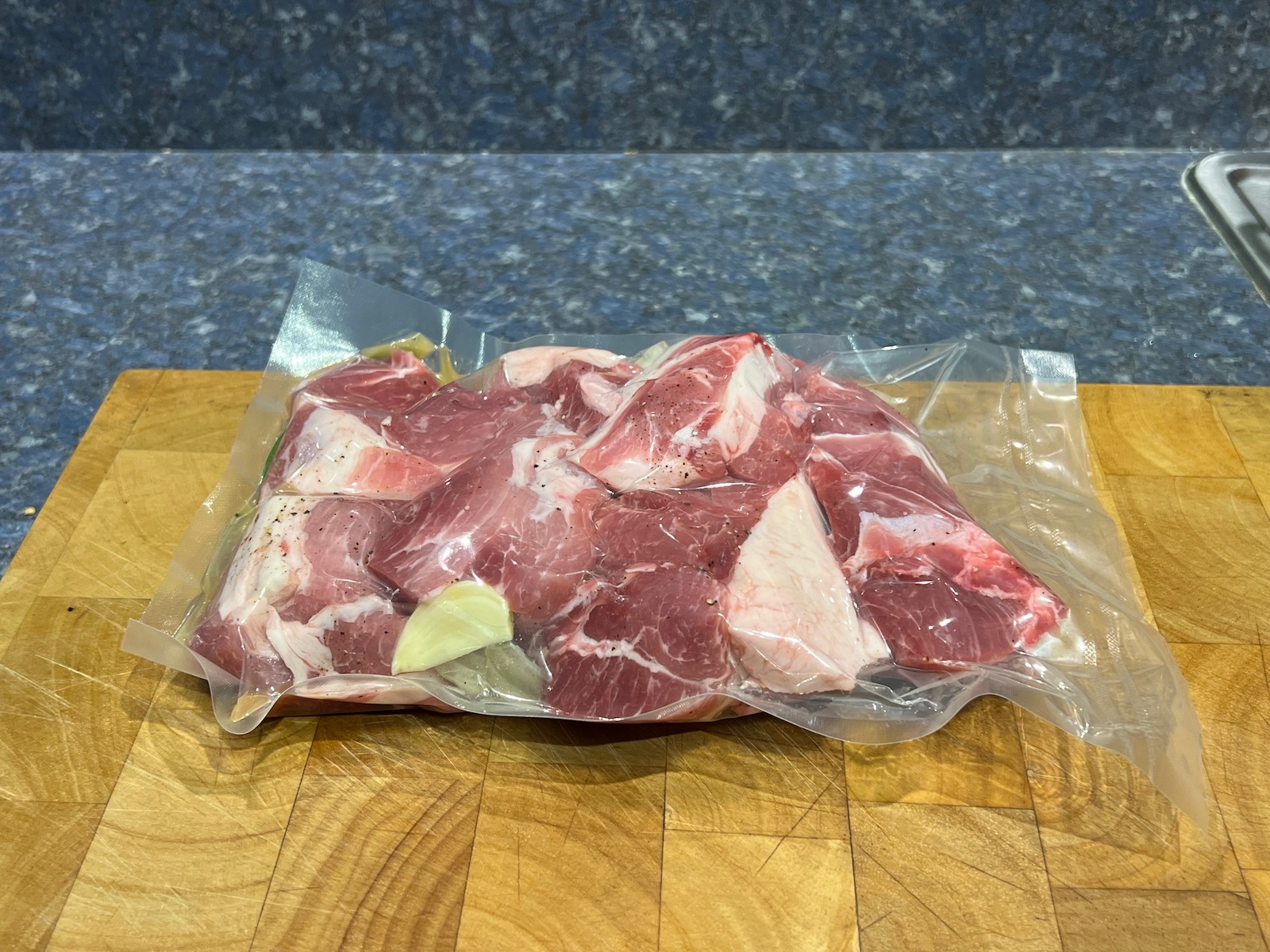 Sous vide for 12 to 24 hours at 165°F. I cooked for 18 hours, starting at 1:00 PM and ending at 7:00 AM.
Removed from the sous vide and cooled in a cold water bath to reabsorb some of the liquid.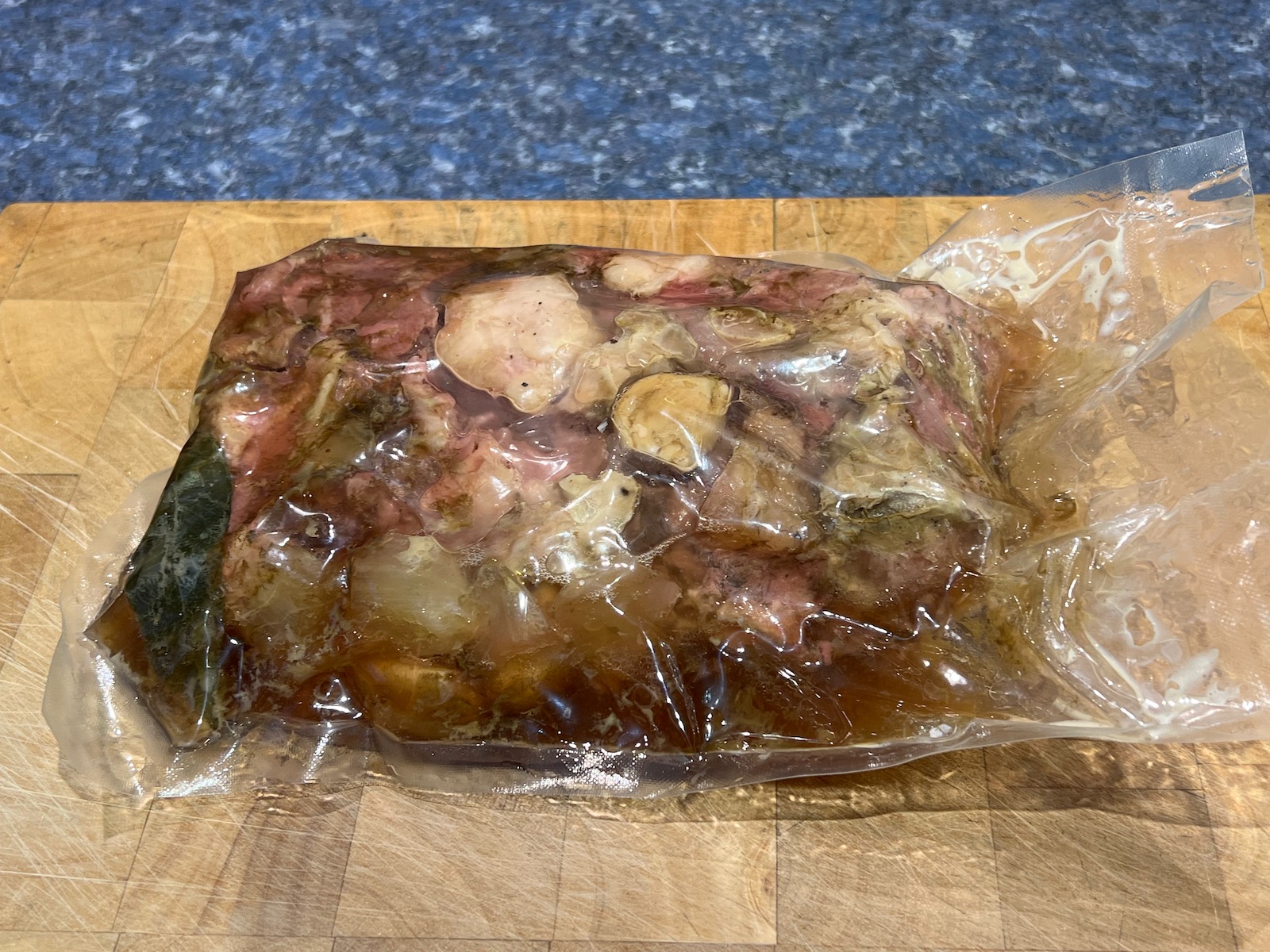 Transfer the meat to a roasting pan, discarding the vegetables. Broil until lightly browned and let cool again.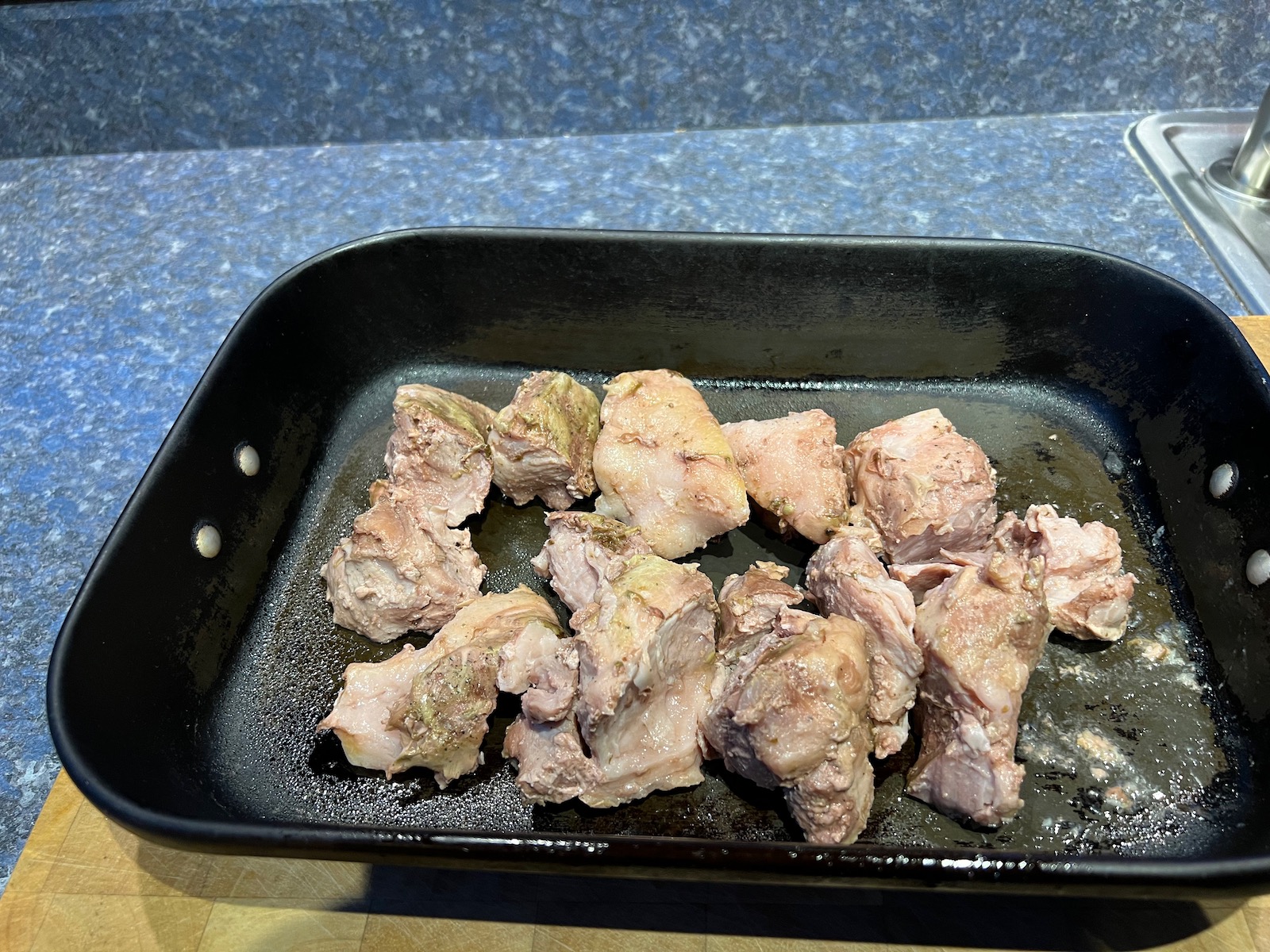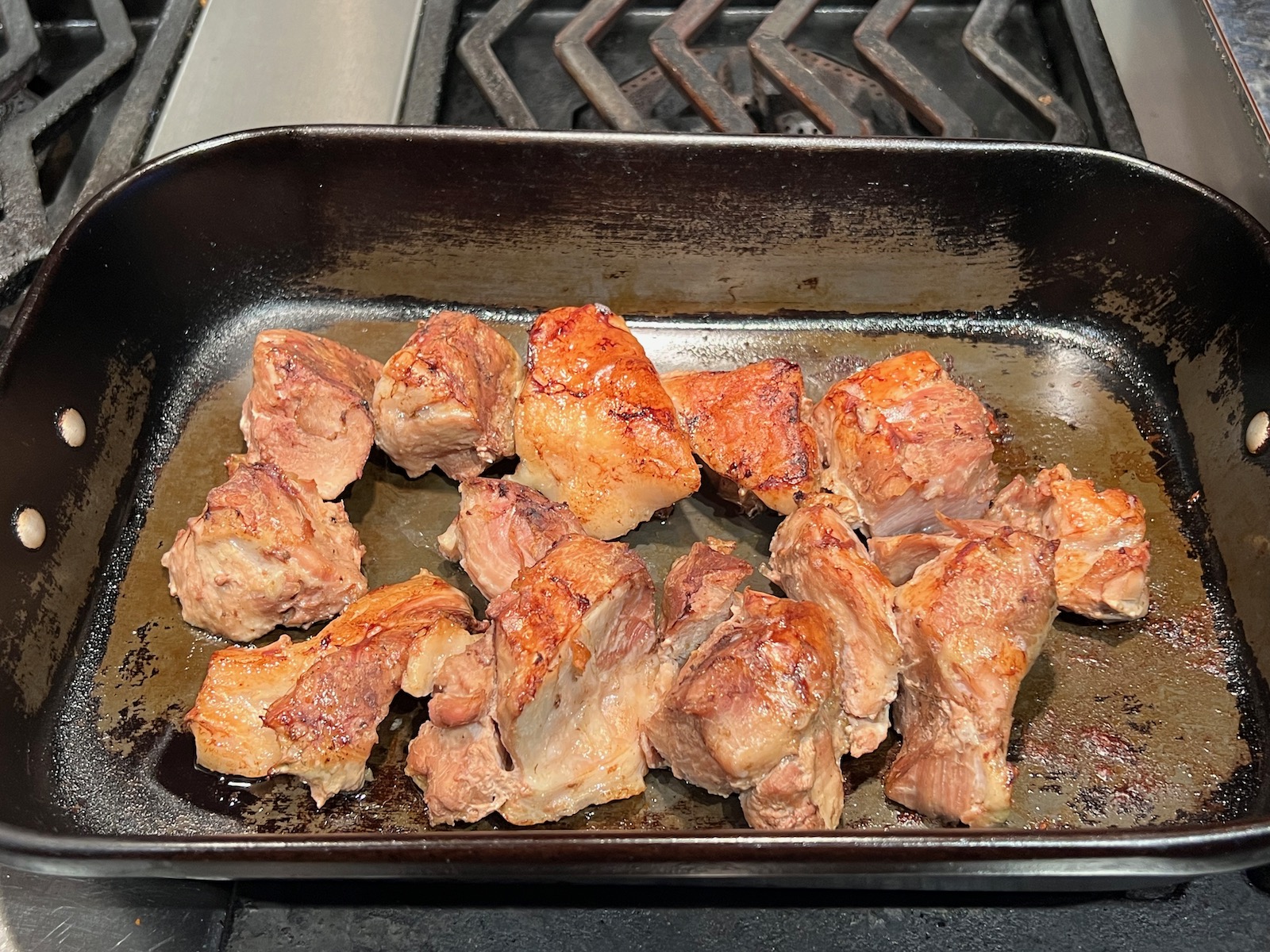 Shredded, divided into 6x 2.8 oz. packages for tacos or burritos, vacuum sealed, and frozen. The meat was perfectly moist and tender from the sous vide and I was able to shred it just by squishing it between my fingers.