Corned beef and cabbage
This was really good, better than the few times I've had it in a restaurant! I'll definitely make this again next year.
Corned beef (sous vide)
I looked around and there are a lot of recipes, at vastly different time and temperatures. I ended up going with this recipe which was 10 hours at 180°F, as was this one. At the other extreme was 48 hours at 135°F which seems like too low of a temperature to me.
1.95 lbs. brined corned beef with pickling spice packet
6 oz. beef stock
Rub spice on all sides
Vacuum seal with broth
Sous vide 180°F/82°C 10 hours
Reserve the jus
Sear on all sides in a sauté pan
The corned beef, pre-brined, with a spice packet.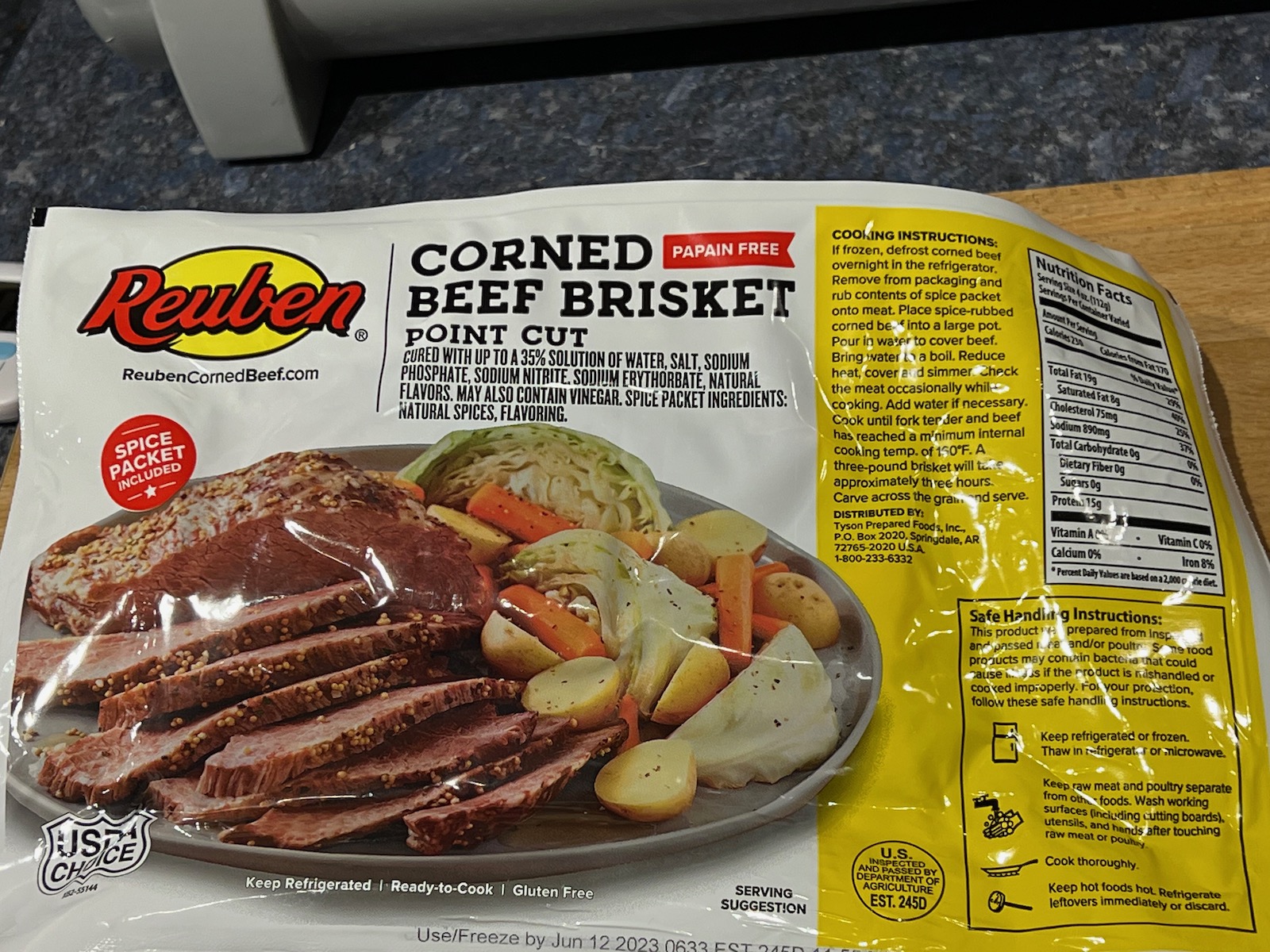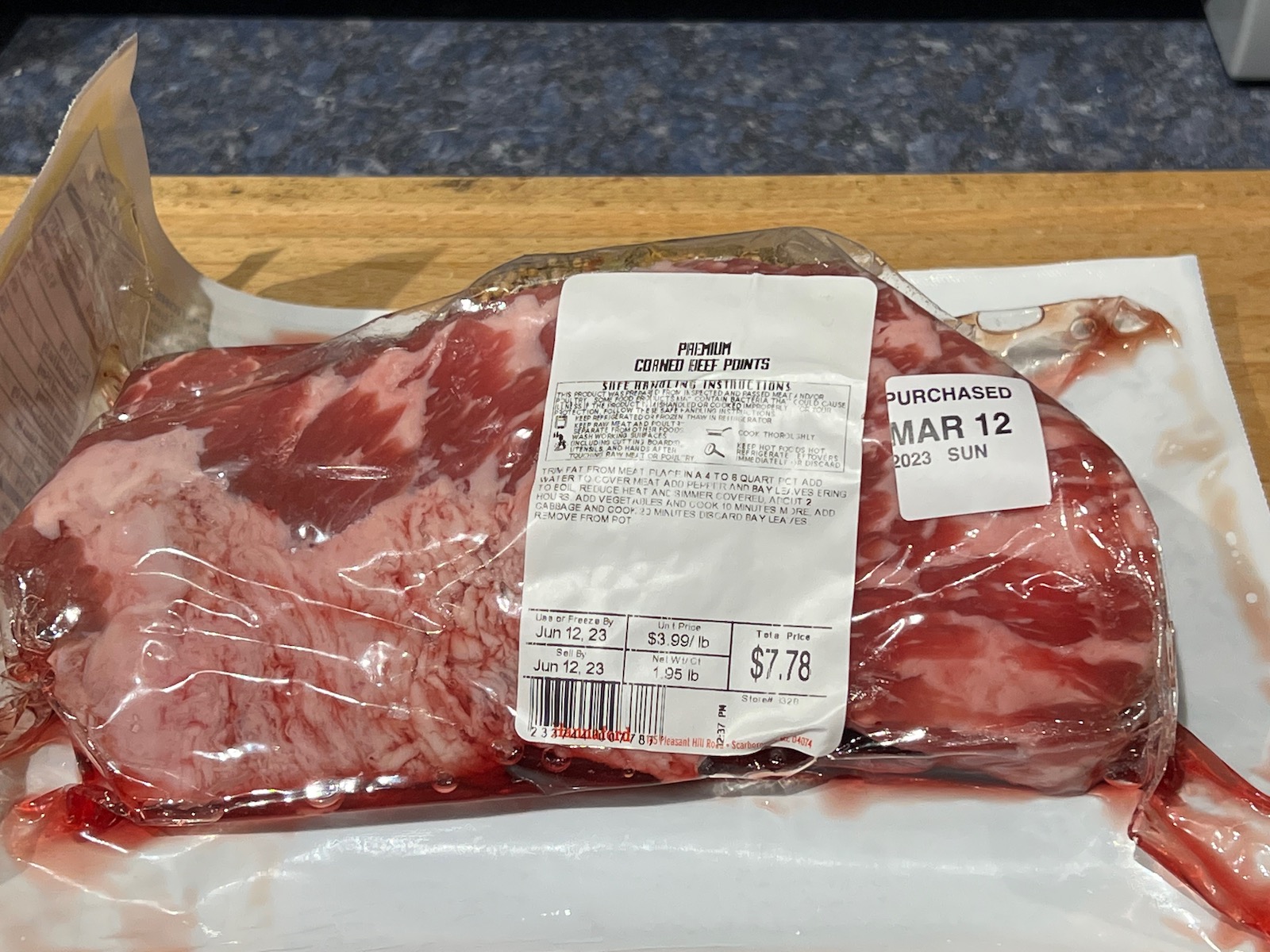 Season the beef with the spices on all sides.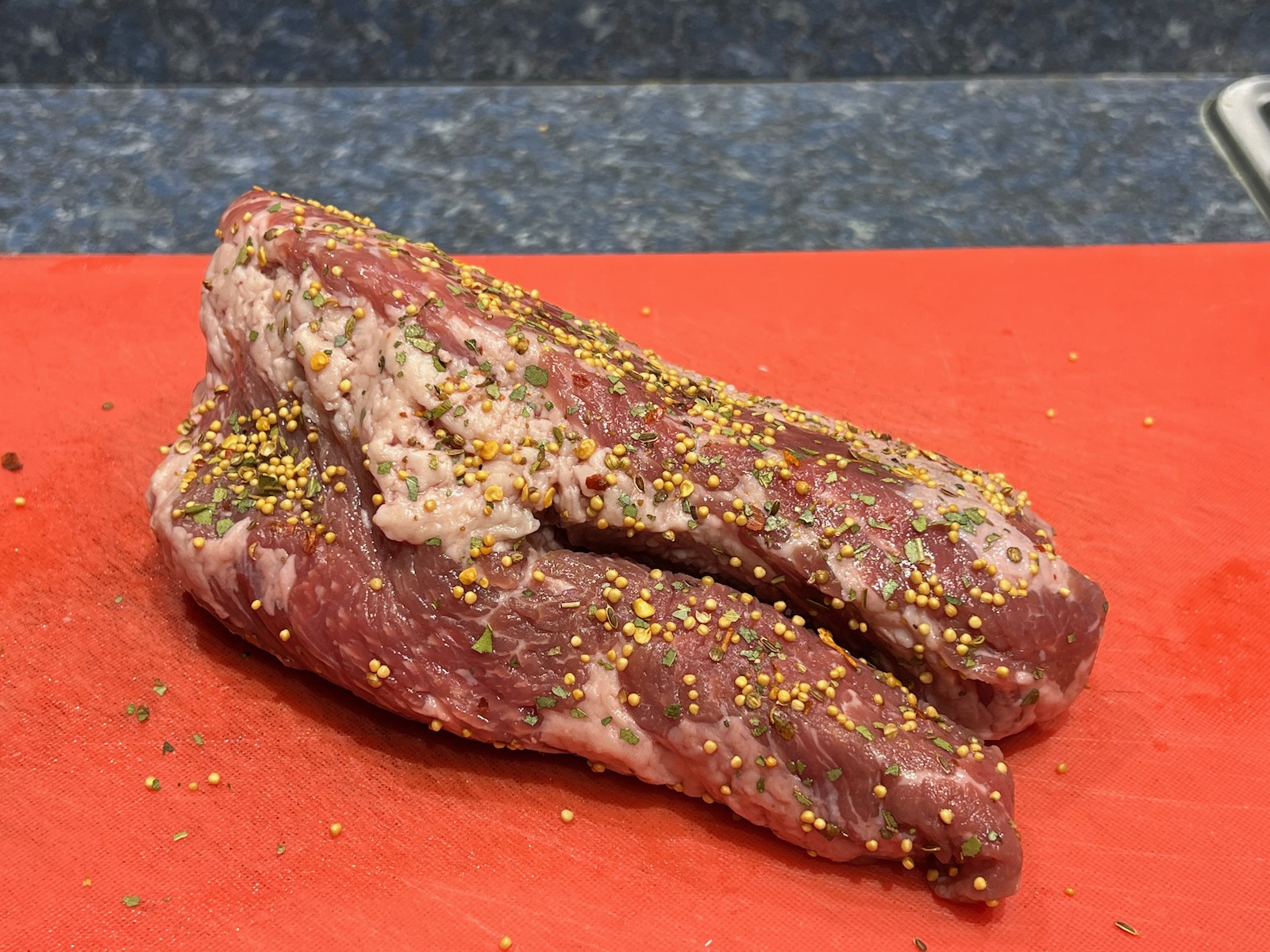 Vacuum seal with 6 oz. of beef stock. I use a teaspoon of More Than Gourmet beef demi concentrate.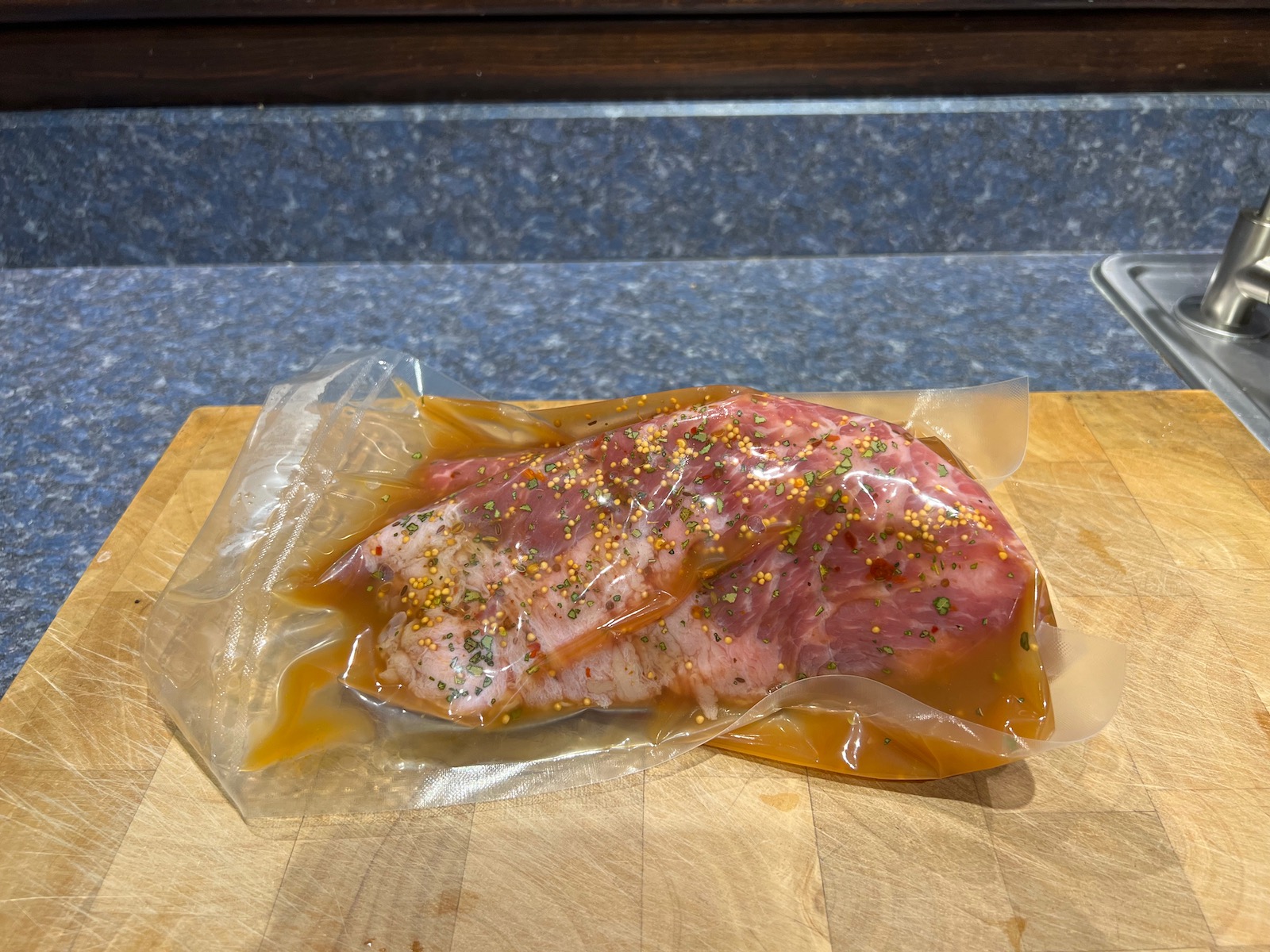 Sous vide for 10 hours at 180°F (82°C).
Remove from the sous vide and let rest for 15 minutes.
Sear the beef on all sides in a hot sauté pan.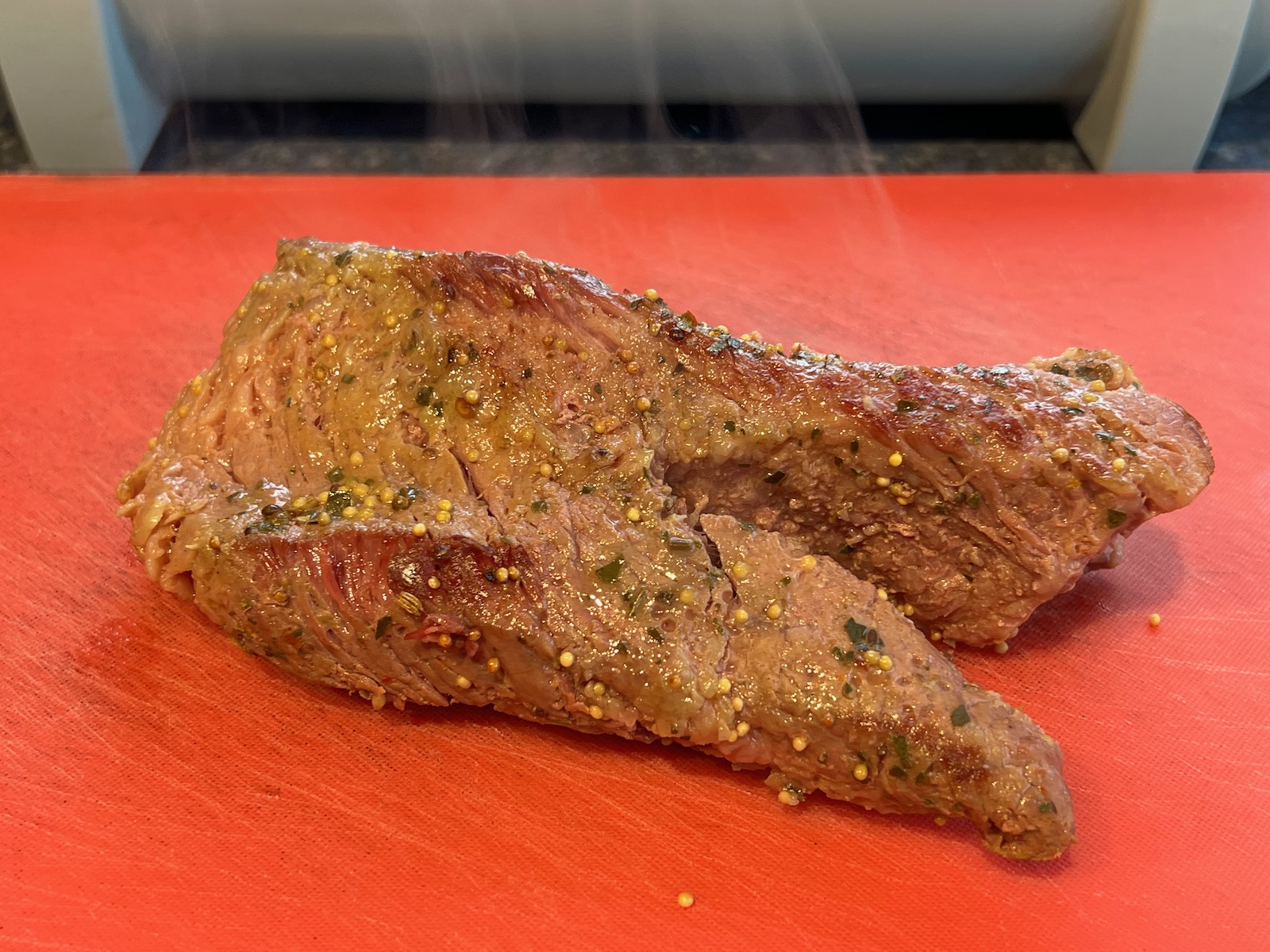 Slice and serve. I had a 4 oz. serving for dinner with half of the the potatoes, carrots, and cabbage, and some of the broth from the vegetables.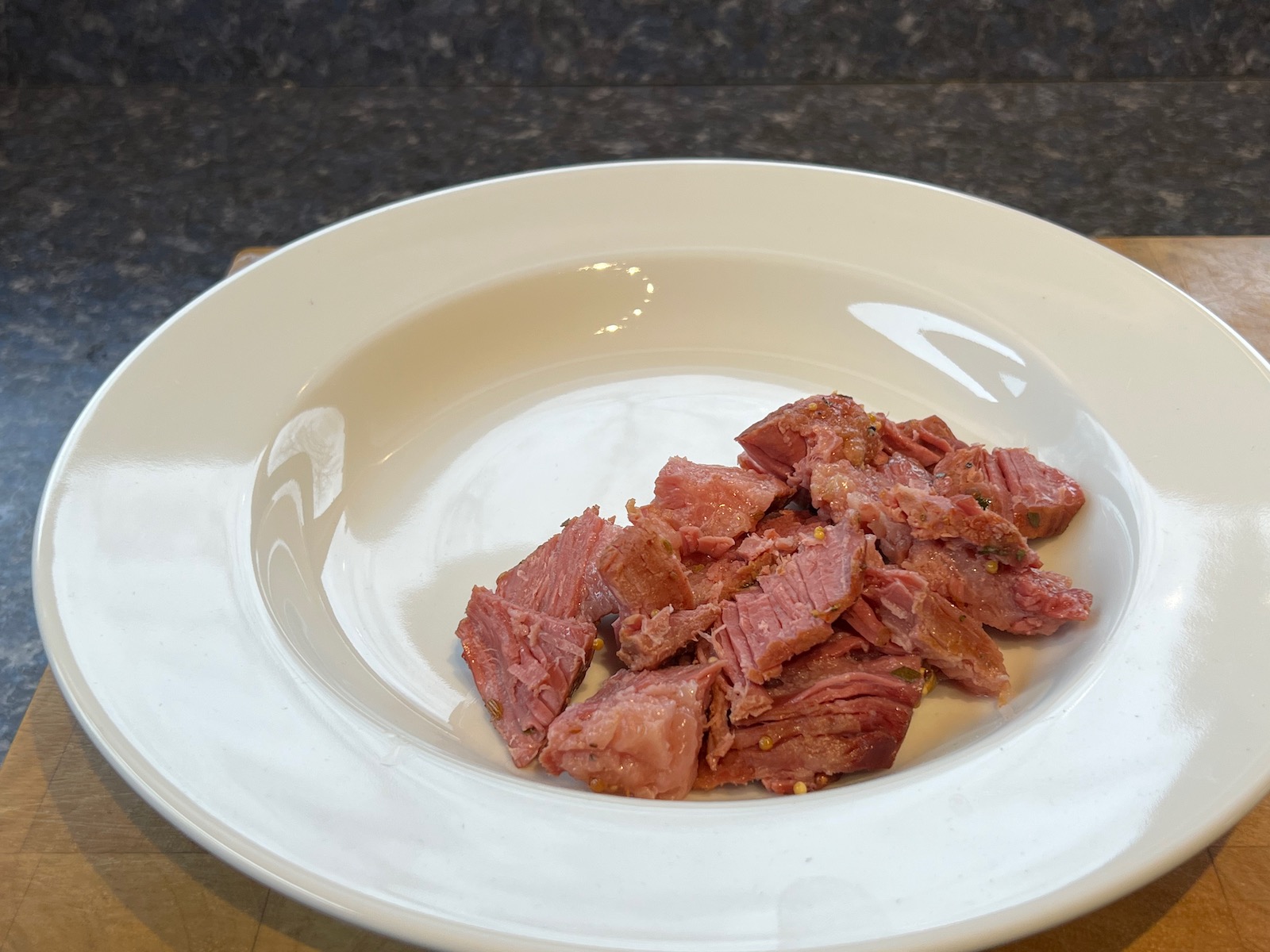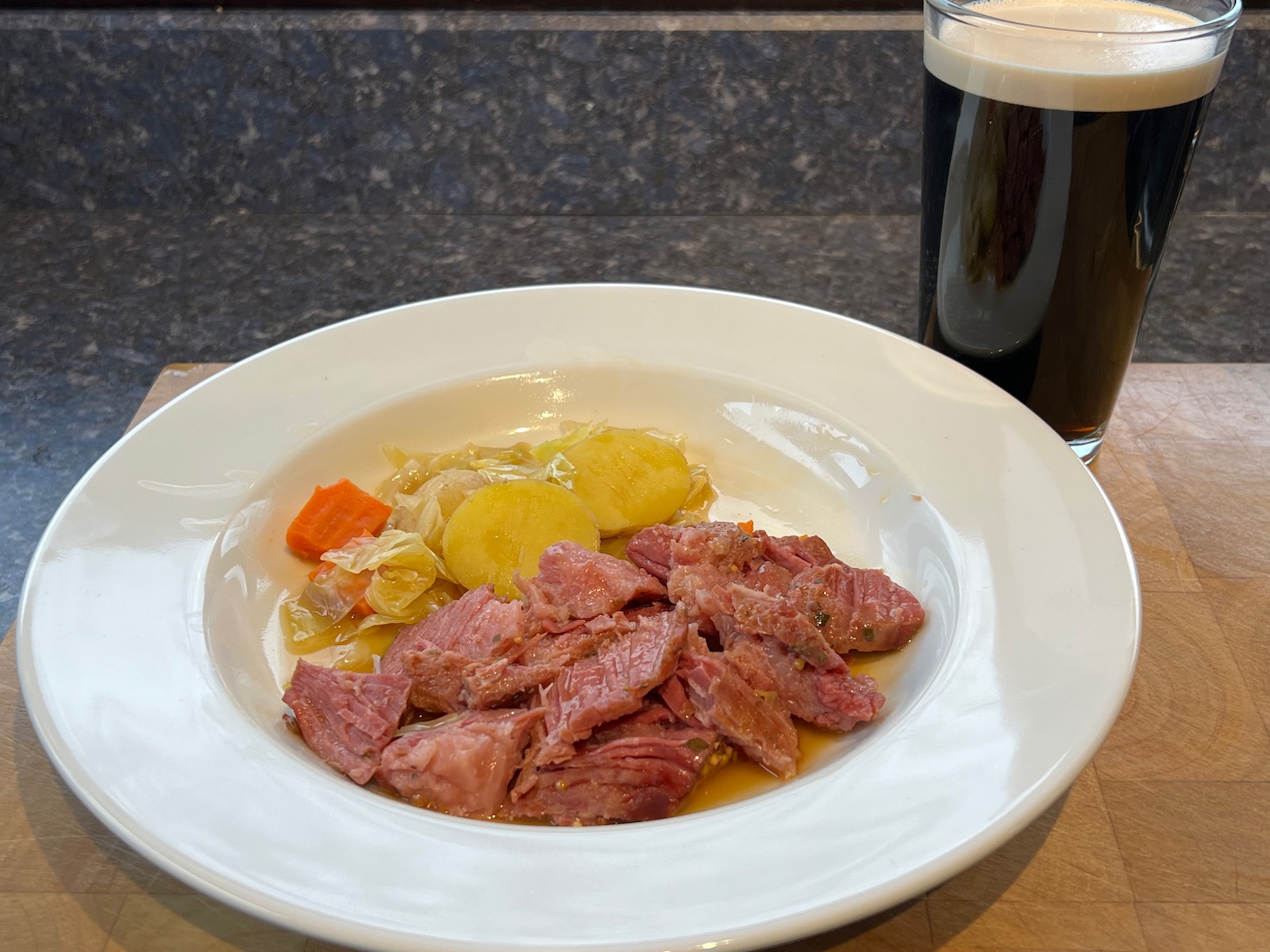 Saved another 4 oz. serving with the rest of the vegetables for another dinner.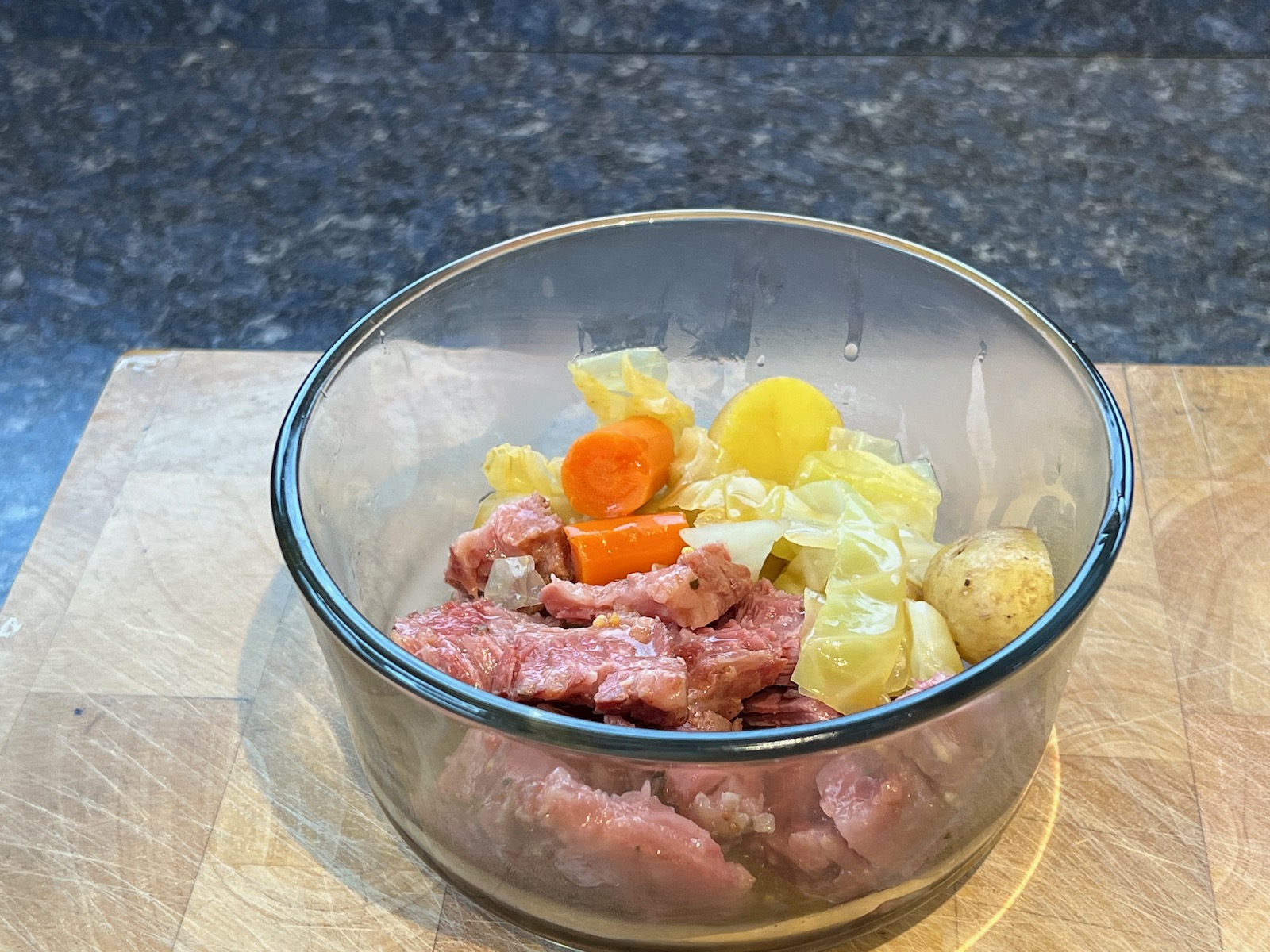 Vegetables
I also cooked:
Small Yukon gold potatoes (20 min)
Carrot, diced (20 min)
Green cabbage (10 min)
I just boiled these in 16 oz. beef stock.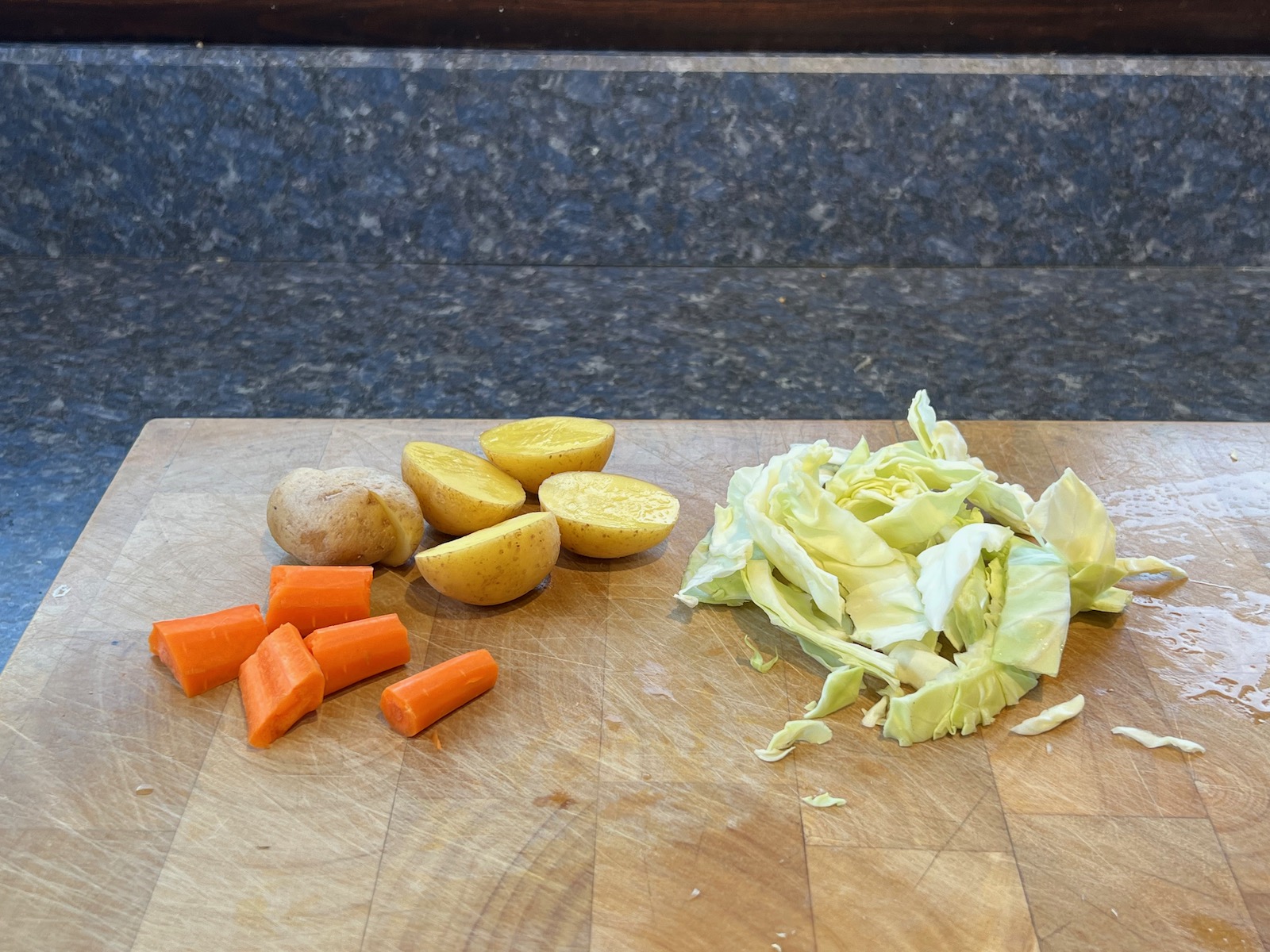 Packaging
After separating out two dinner servings (refrigerated), and a 3.6 oz. serving of just corned beef for a Reuben tomorrow, I had two servings left.
One 3.6 oz. for another future Reuben, and one 3.2 oz. serving, vacuum sealed and frozen.