What I ate: March 12, 2023
Breakfast: Bagel, lox and cream cheese on a homemade whole wheat bagel with tomato and red onion. And 2 mimosas.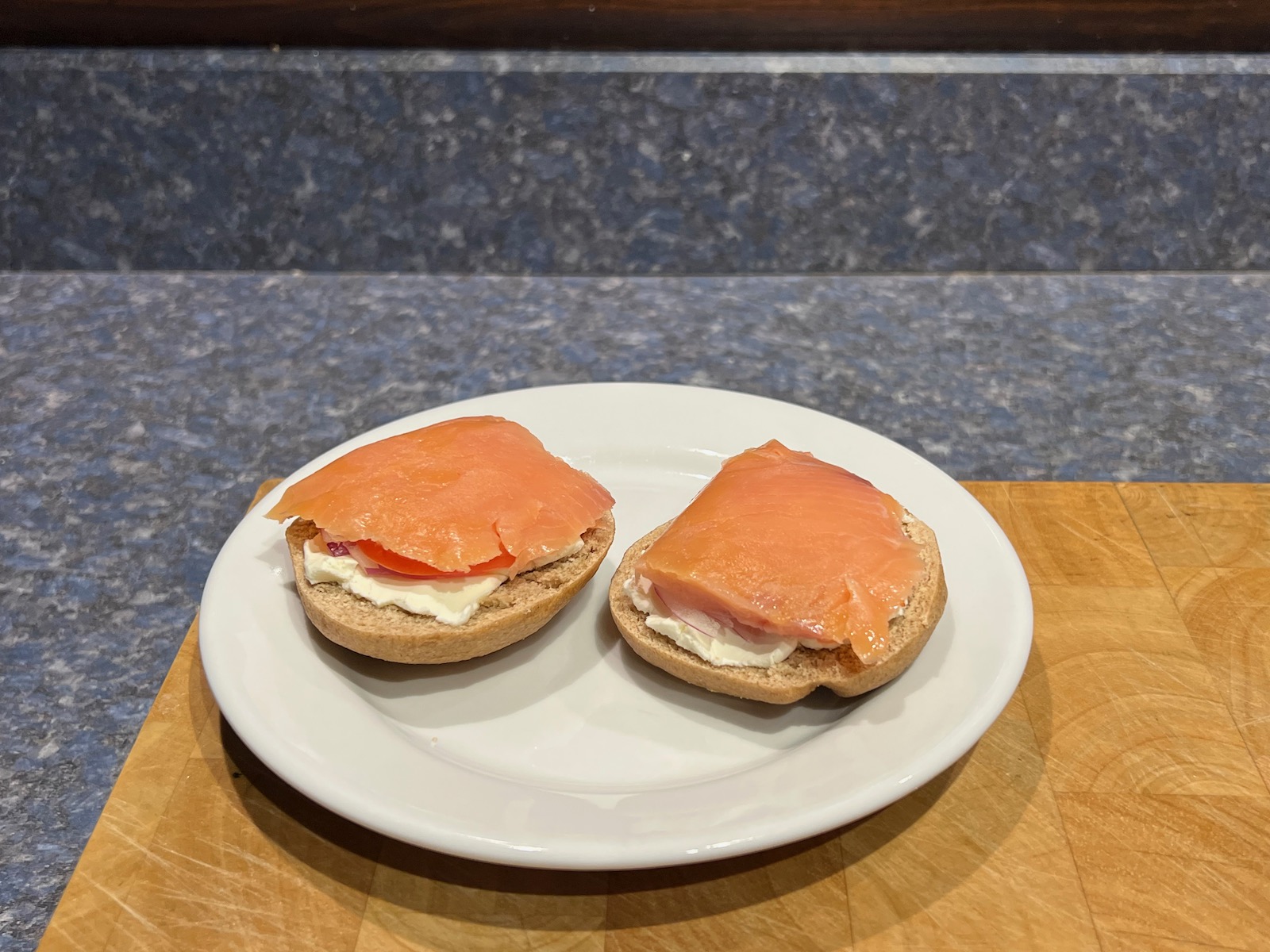 Made the filling for an spicy western omelette for Tuesday. And the filling for chorizo breakfast burrito with chorizo, onion, green pepper, jalapeño, and egg for breakfast Wednesday.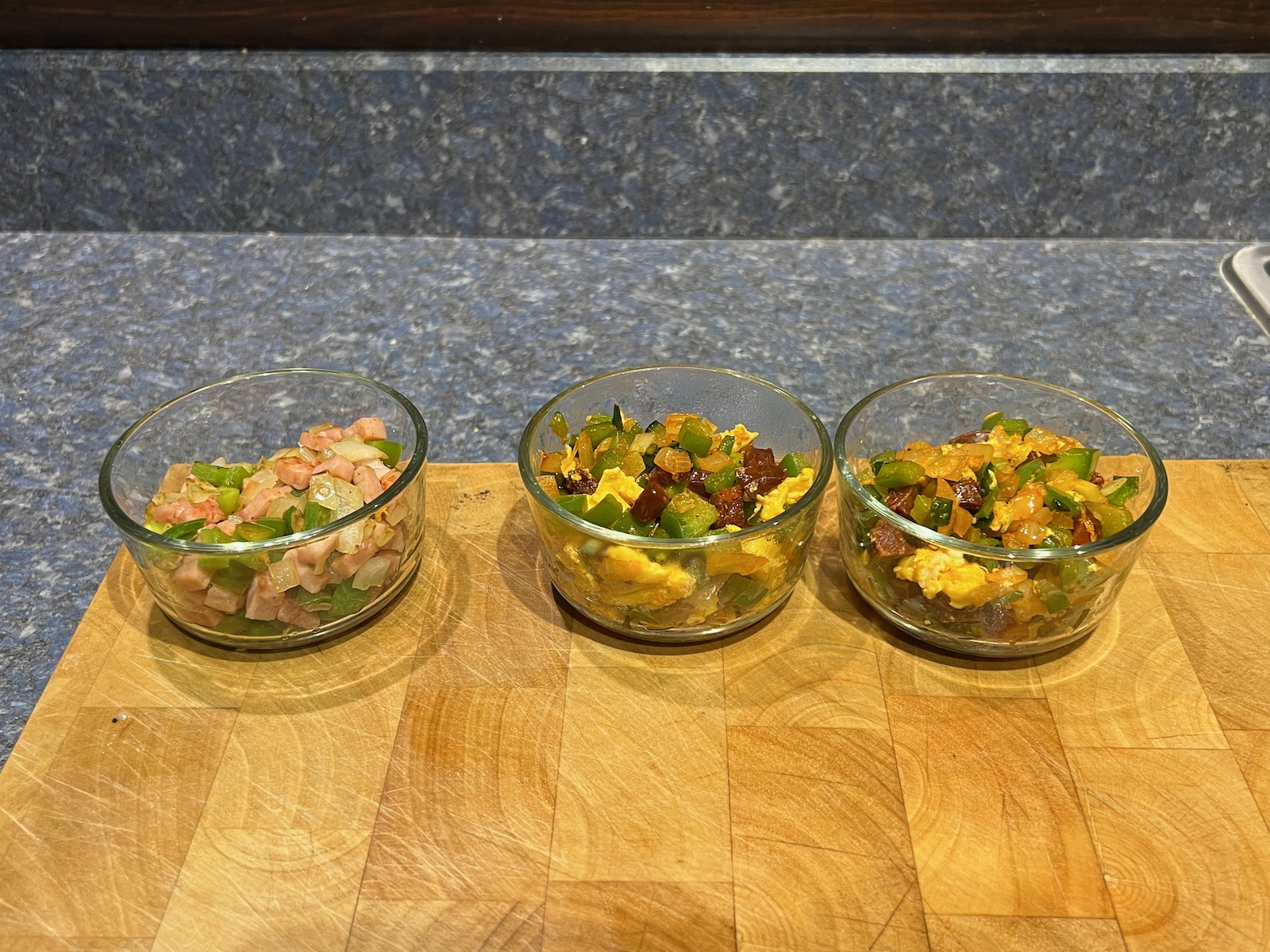 Snack: 1.0 oz. Sriracha chex mix. And, later, 0.8 oz. peanuts.
Lunch: Roast beef sandwich. With 2.9 oz. deli roast beef, horseradish, mayo, and lettuce on a slice of Heidelberg seeded Jewish rye bread. With a few Kettle Chips habanero lime and a dill pickle spear.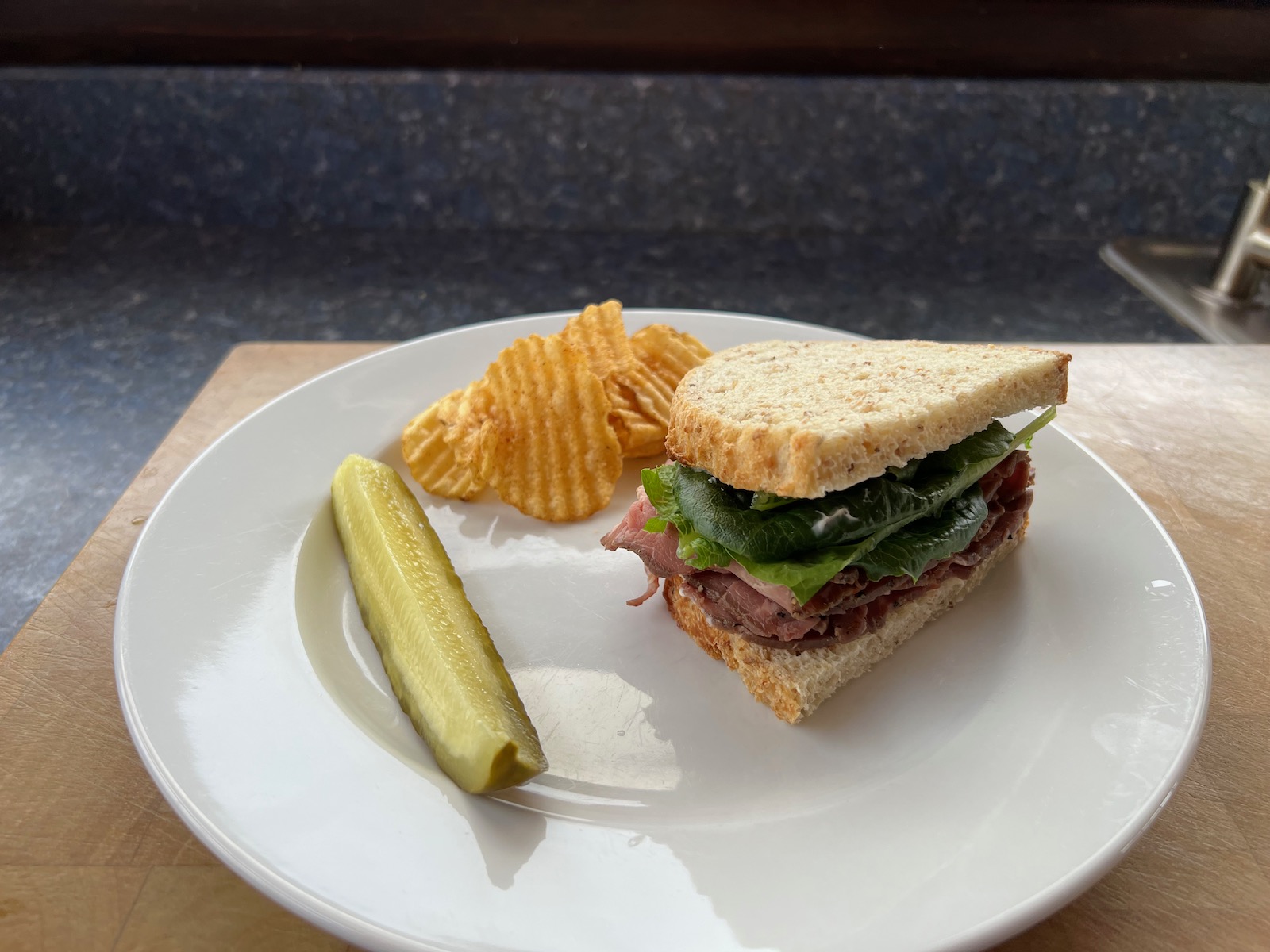 Snack: 4 peppered water crackers with horseradish cheddar cheese. And a half glass of Bota Box savuignon blanc.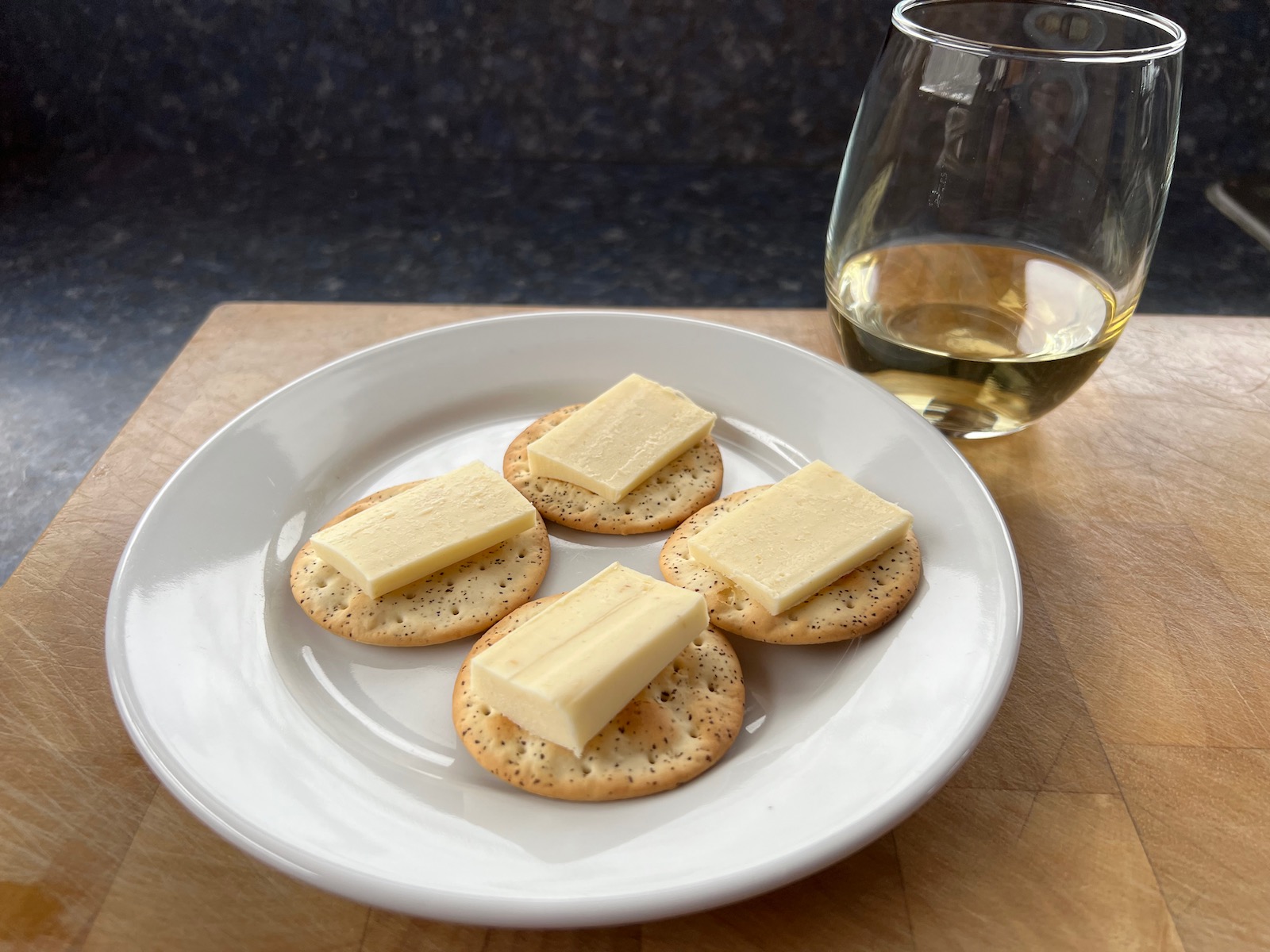 Dinner: Kevin's Naturals teriyaki chicken. And a half glass of Bota Box sauvignon blanc.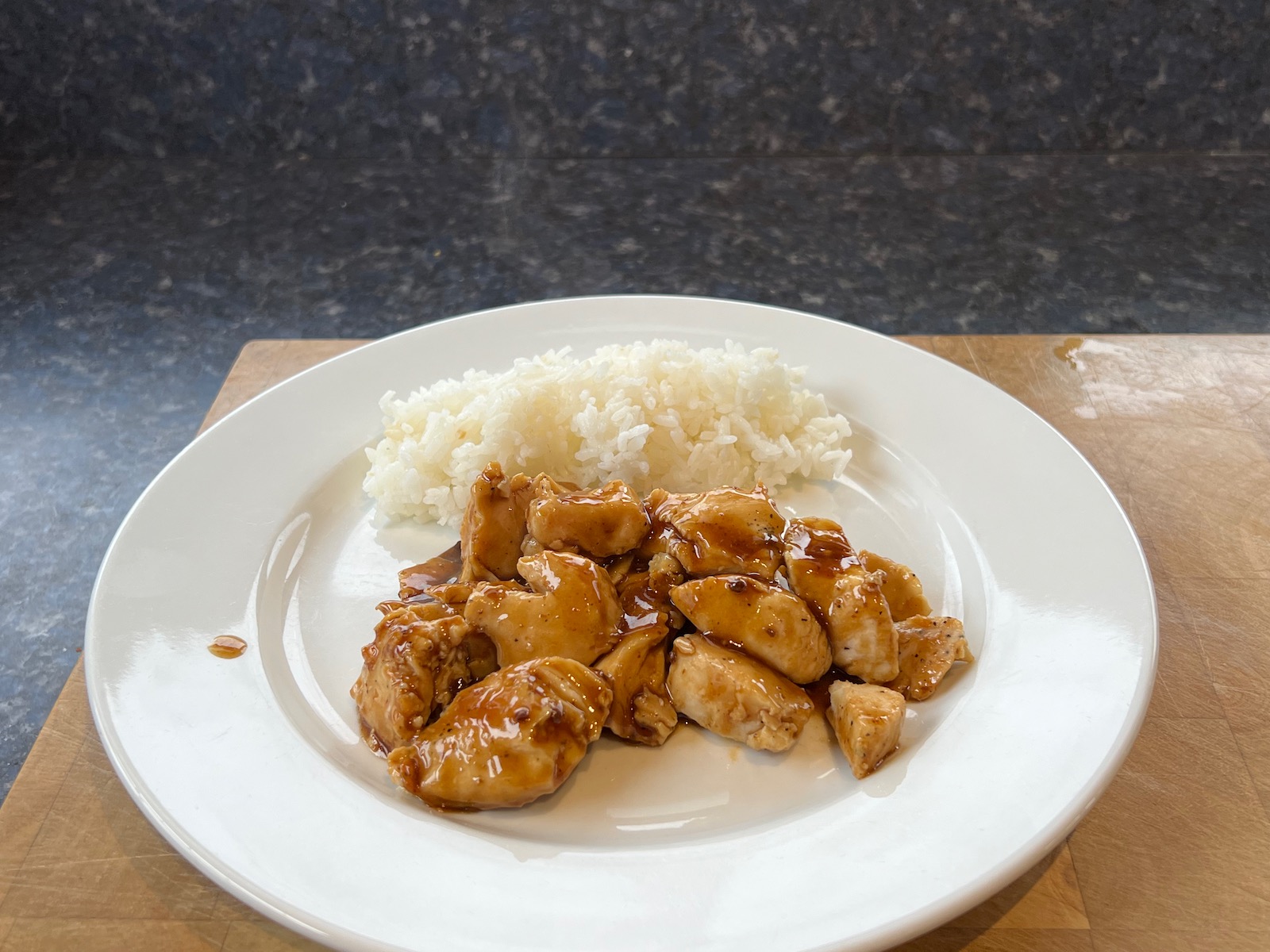 And saved some for lunch tomorrow.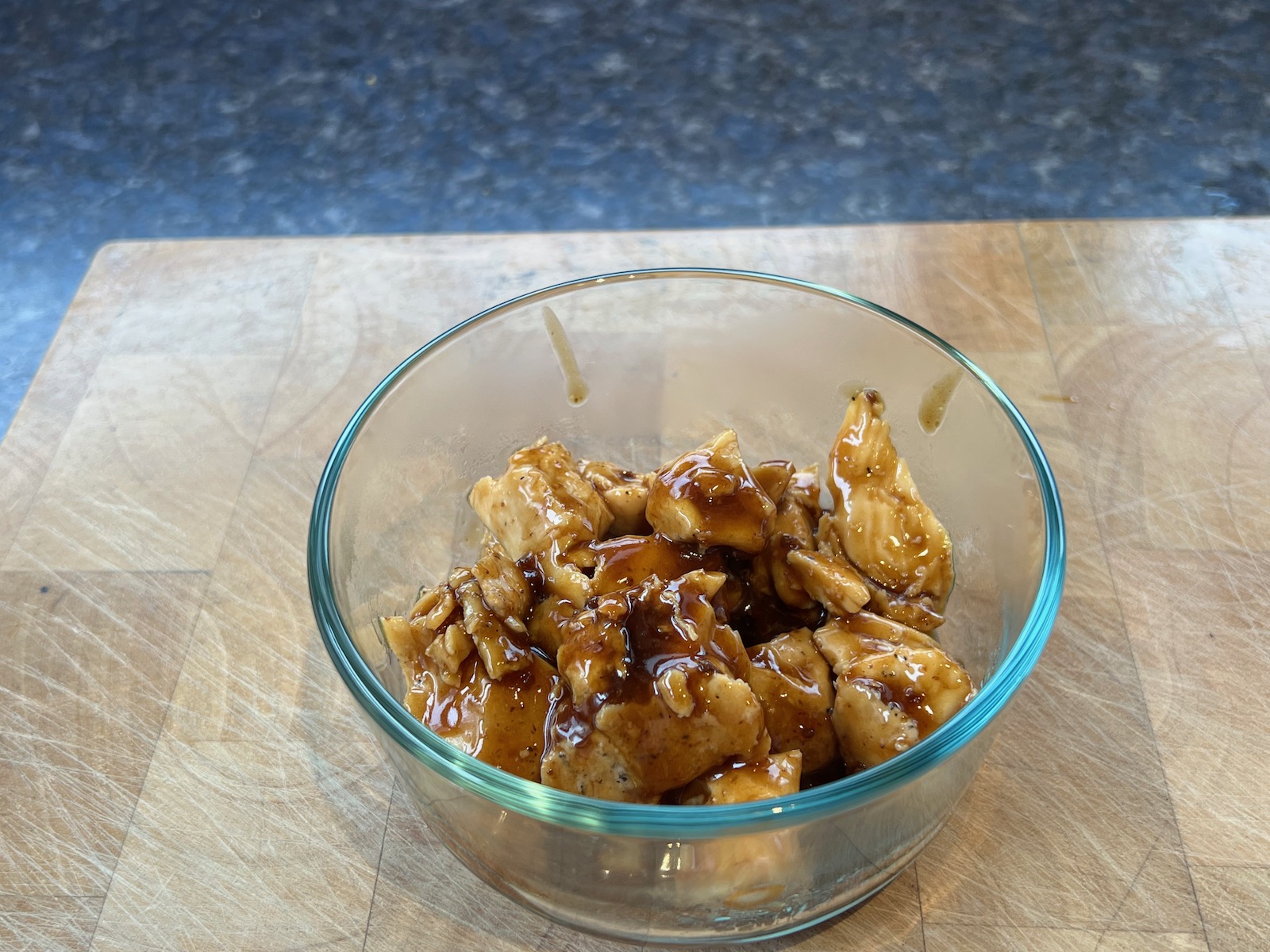 Weight at beginning of the day: 133.2 lbs. Weight at the beginning of the next day: 133.0 lbs.