Ham dinner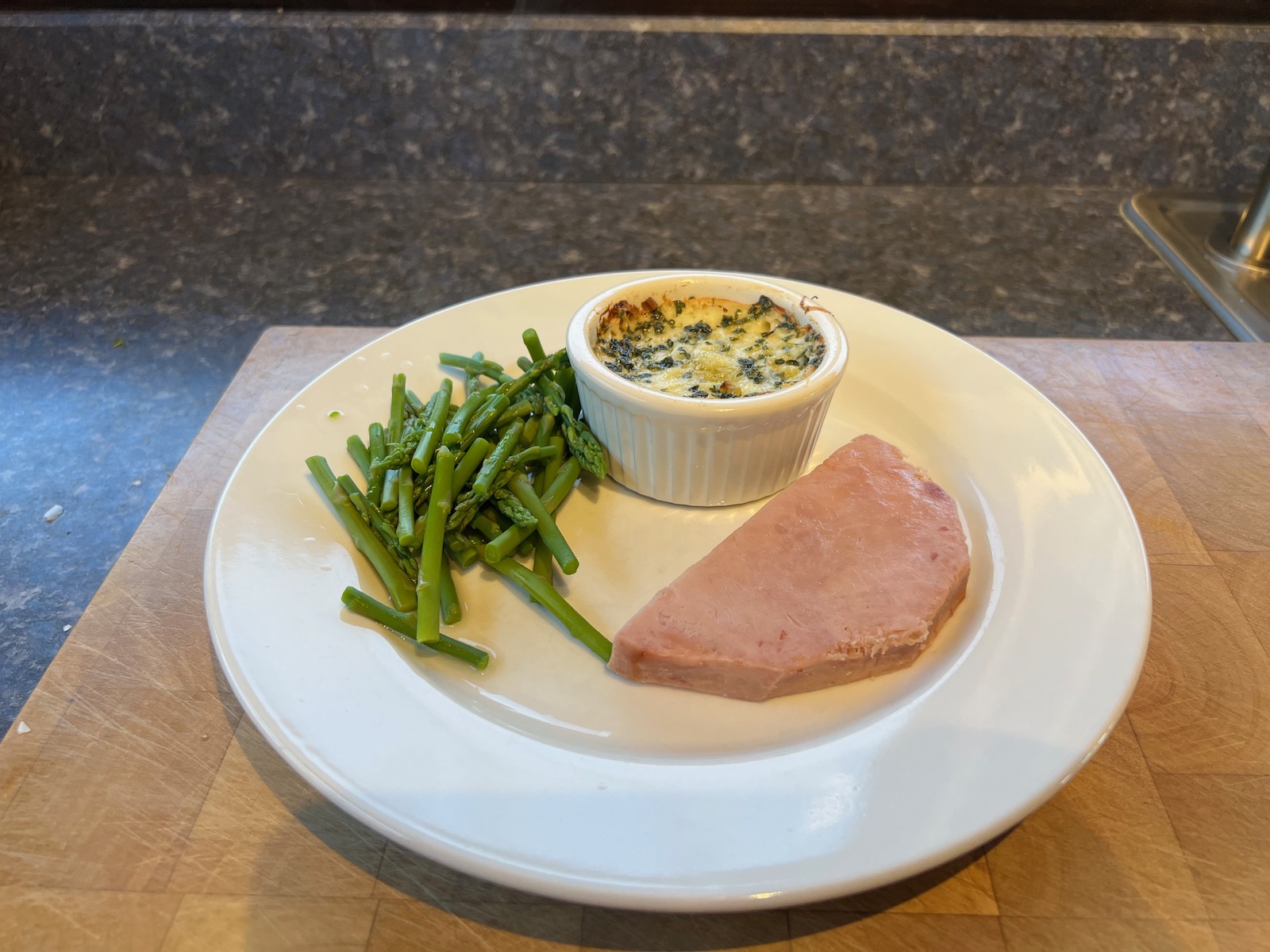 I made an exceptionally small ham dinner with asparagus and scalloped potatoes for Easter dinner today.
The ham was 2.7 oz. of ham cut from a slice of ham steak. I use the ham to make spicy western omelette, and just saved a piece for dinner instead of dicing the whole thing.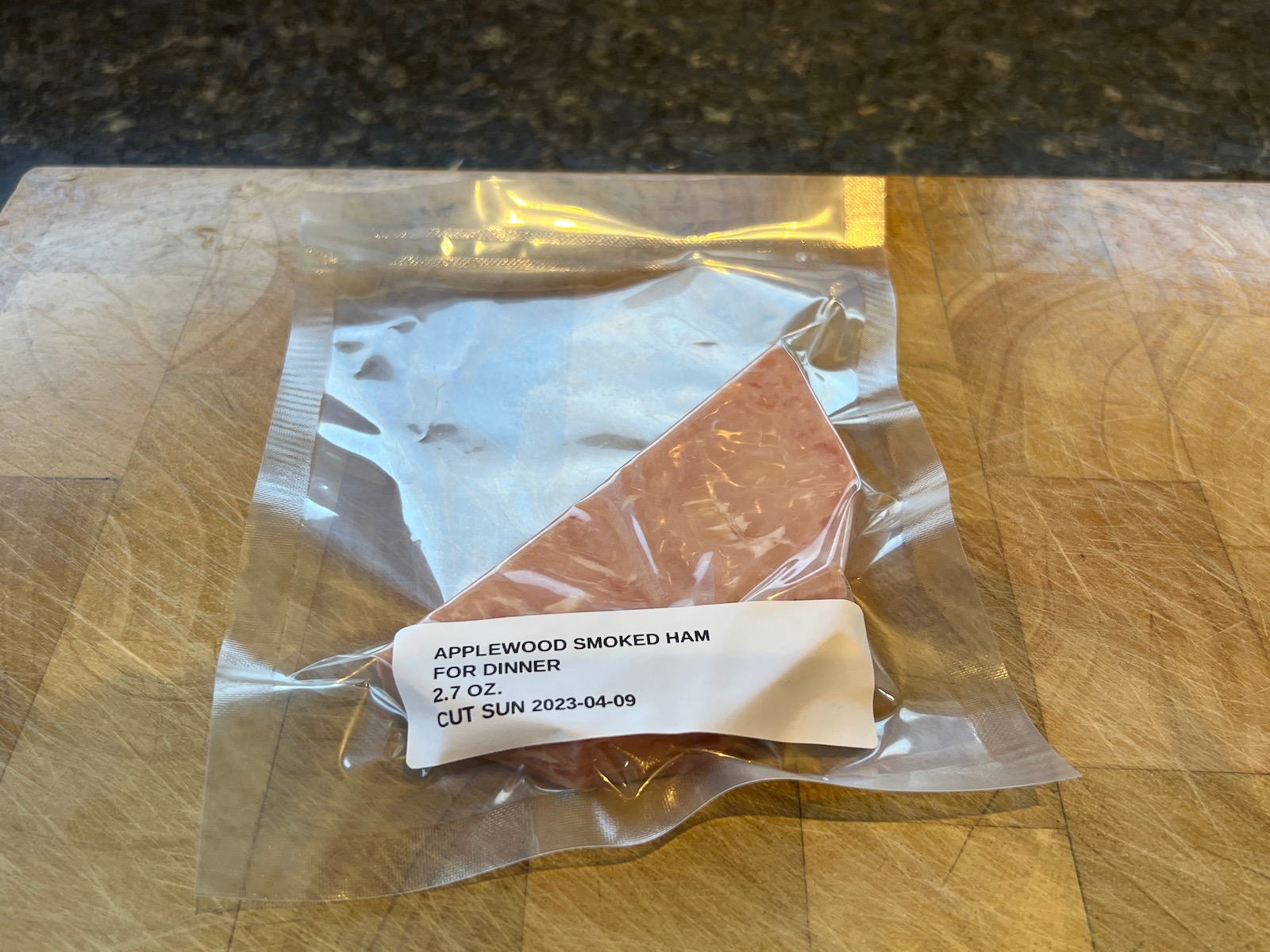 The asparagus was just boiled for 4 minutes.
The scalloped potatoes were most of the work. I made an exceptionally small serving in a ramekin since I didn't want to have leftovers. I used basically used this recipe but made an actual béchamel sauce for the sauce.
Béchamel sauce
This is an extremely small amount based on the small amount of potatoes!
Melt 2 tbsp. butter in a saucepan over medium-low heat.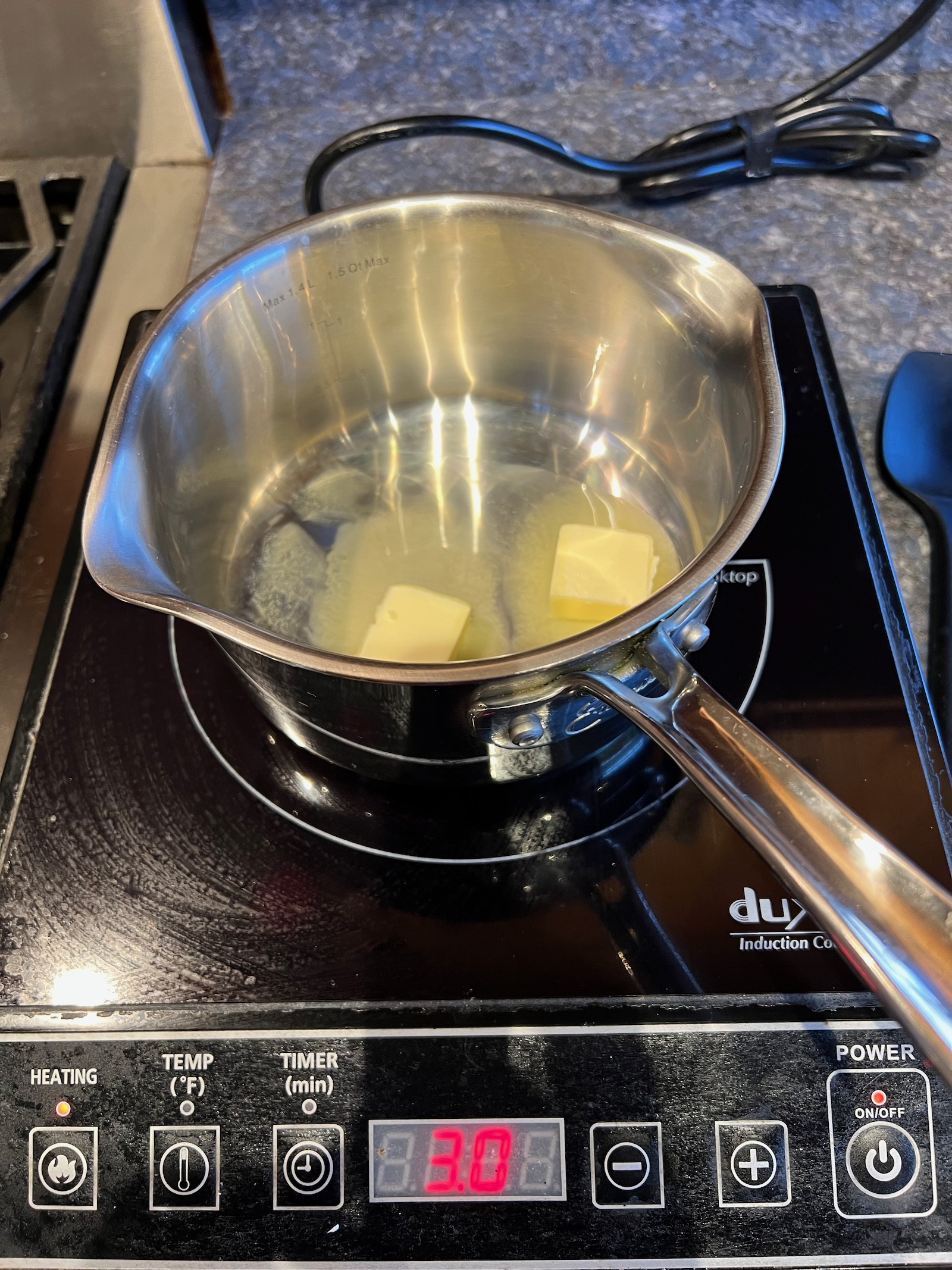 Mix in around 2 tbsp. flour, cook until it's a light golden color, being careful not to burn it.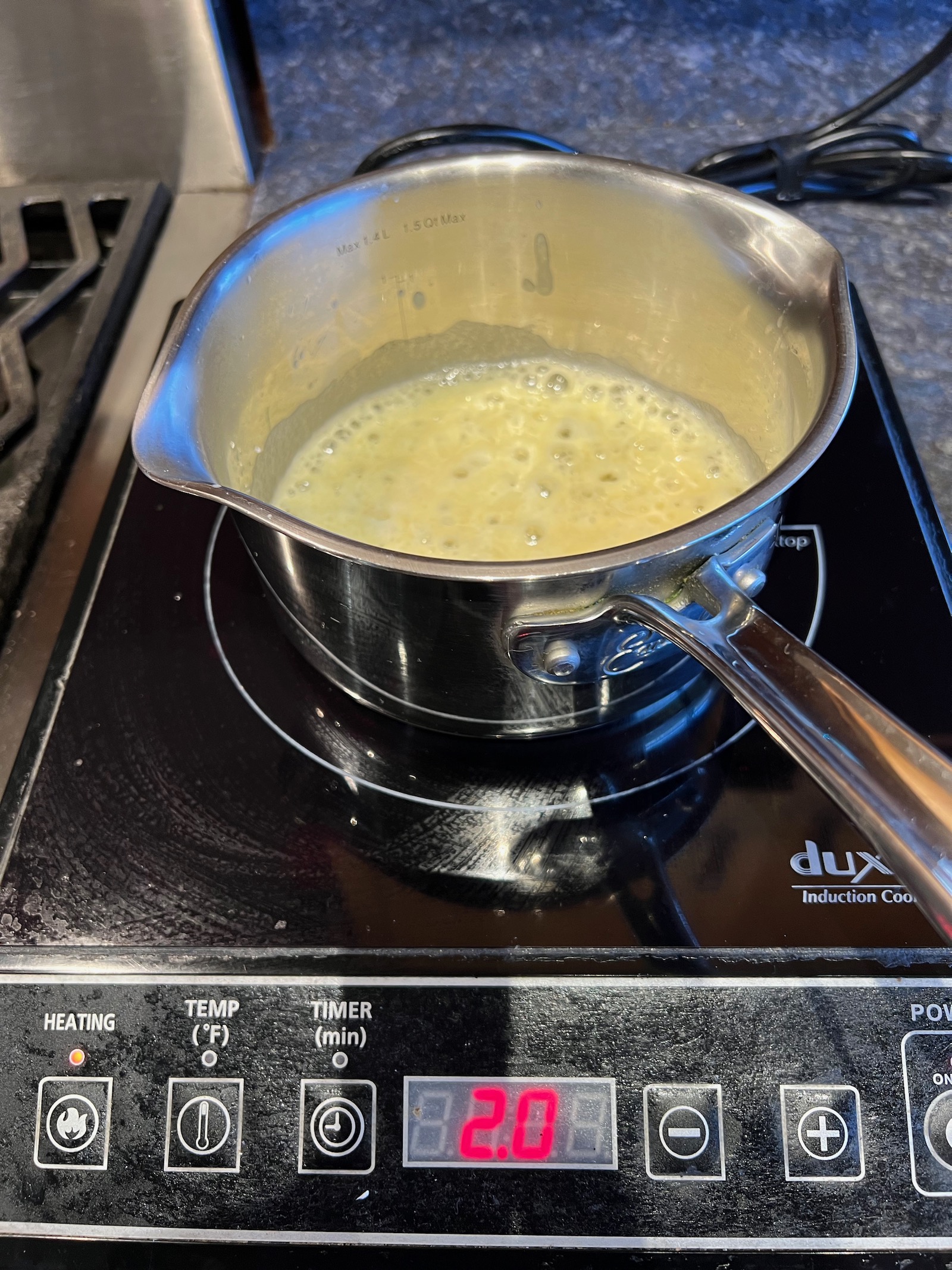 Add milk to form a sauce, around 4 - 6 oz. Lower heat to simmer for 10 minutes.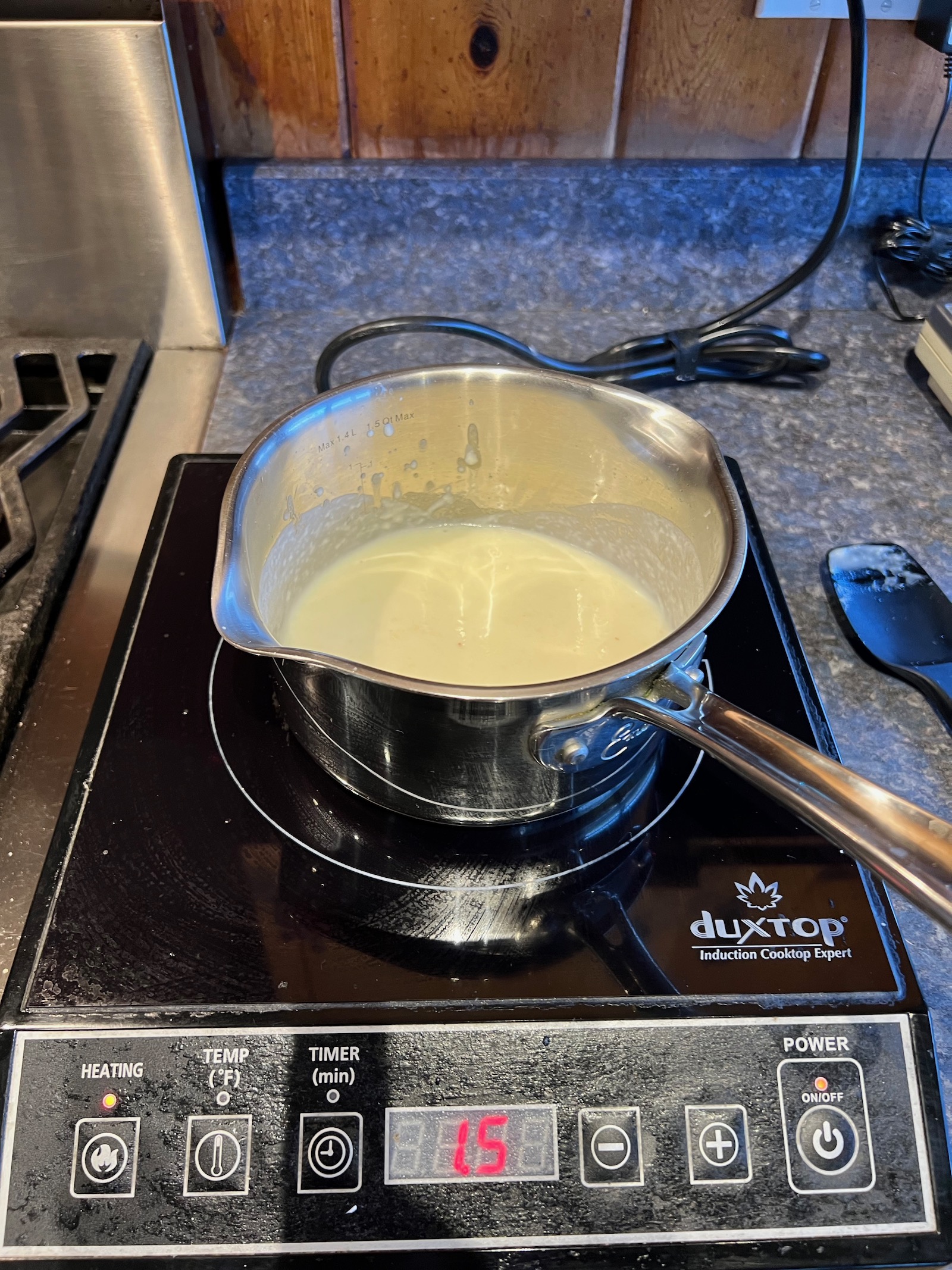 Add salt (particularly if using unsalted butter), optionally nutmeg (I left it out).
Scalloped potatoes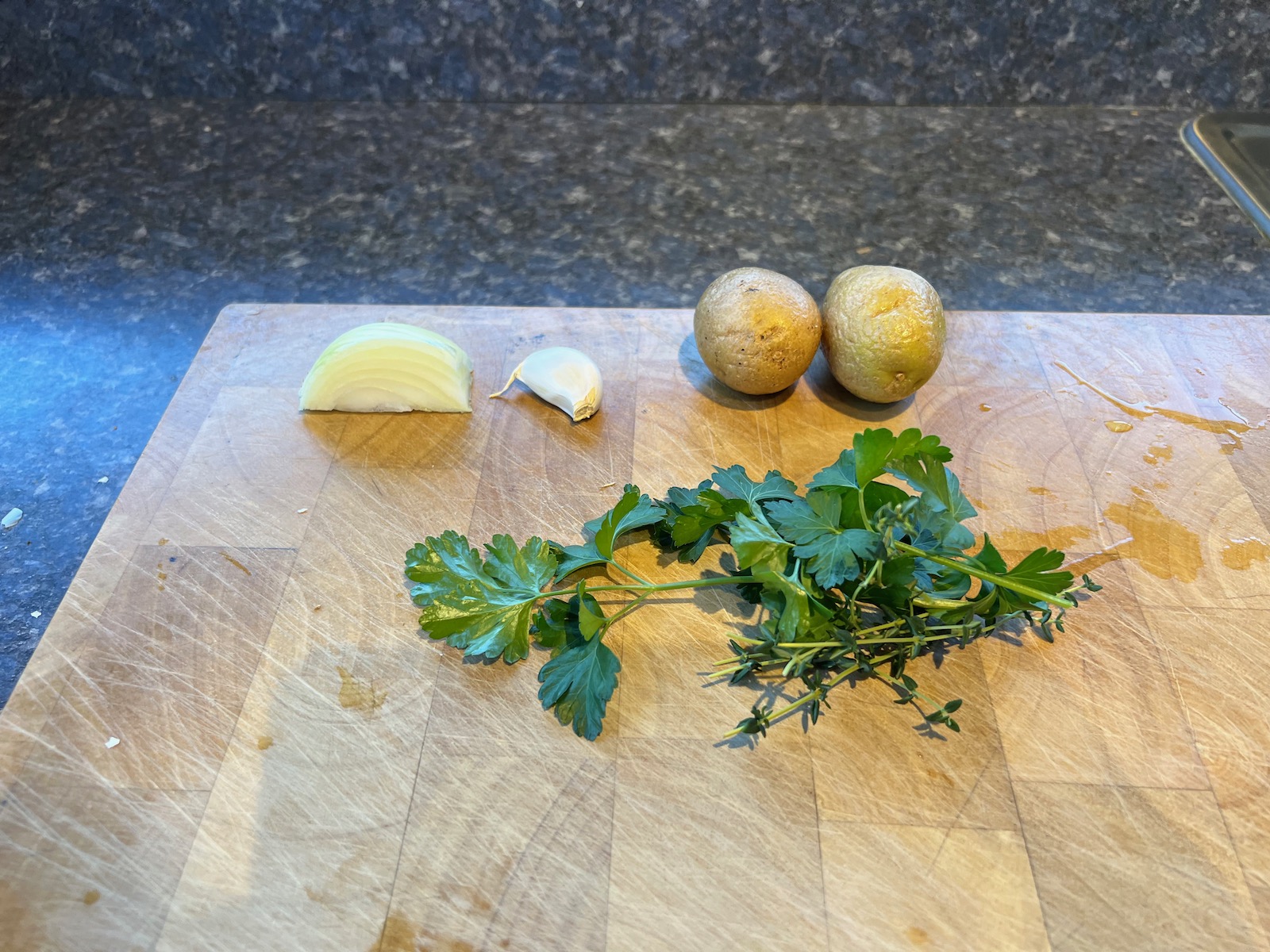 Thinly slice gold potatoes (a mandoline helps if making a full recipe).
Thinly slice yellow onion.
Mince a clove of garlic.
Mince the herbs (if using).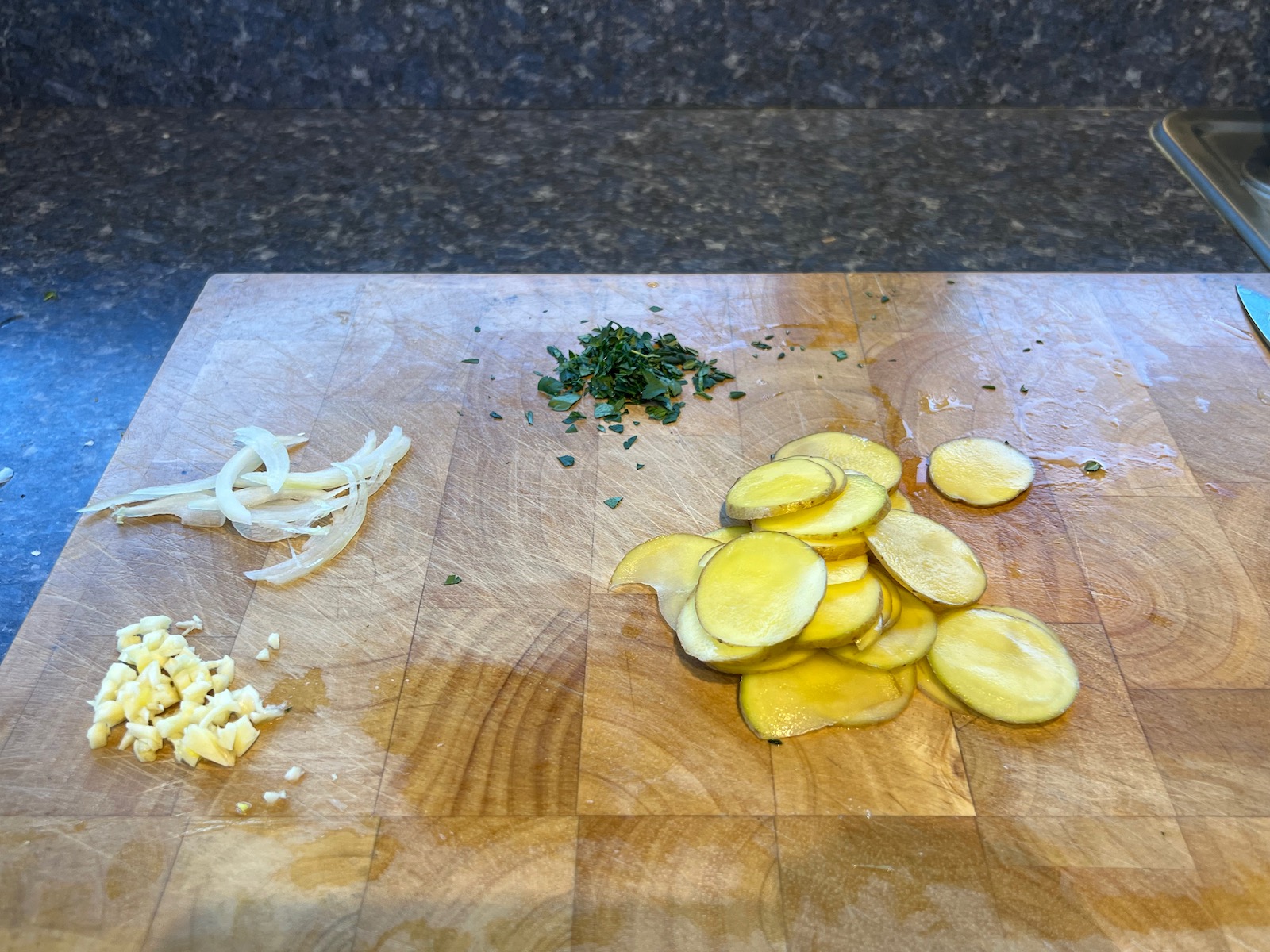 Add layers off potatoes, garlic, and sauce. (You're supposed to season each layer with salt and pepper, which I forgot to do.)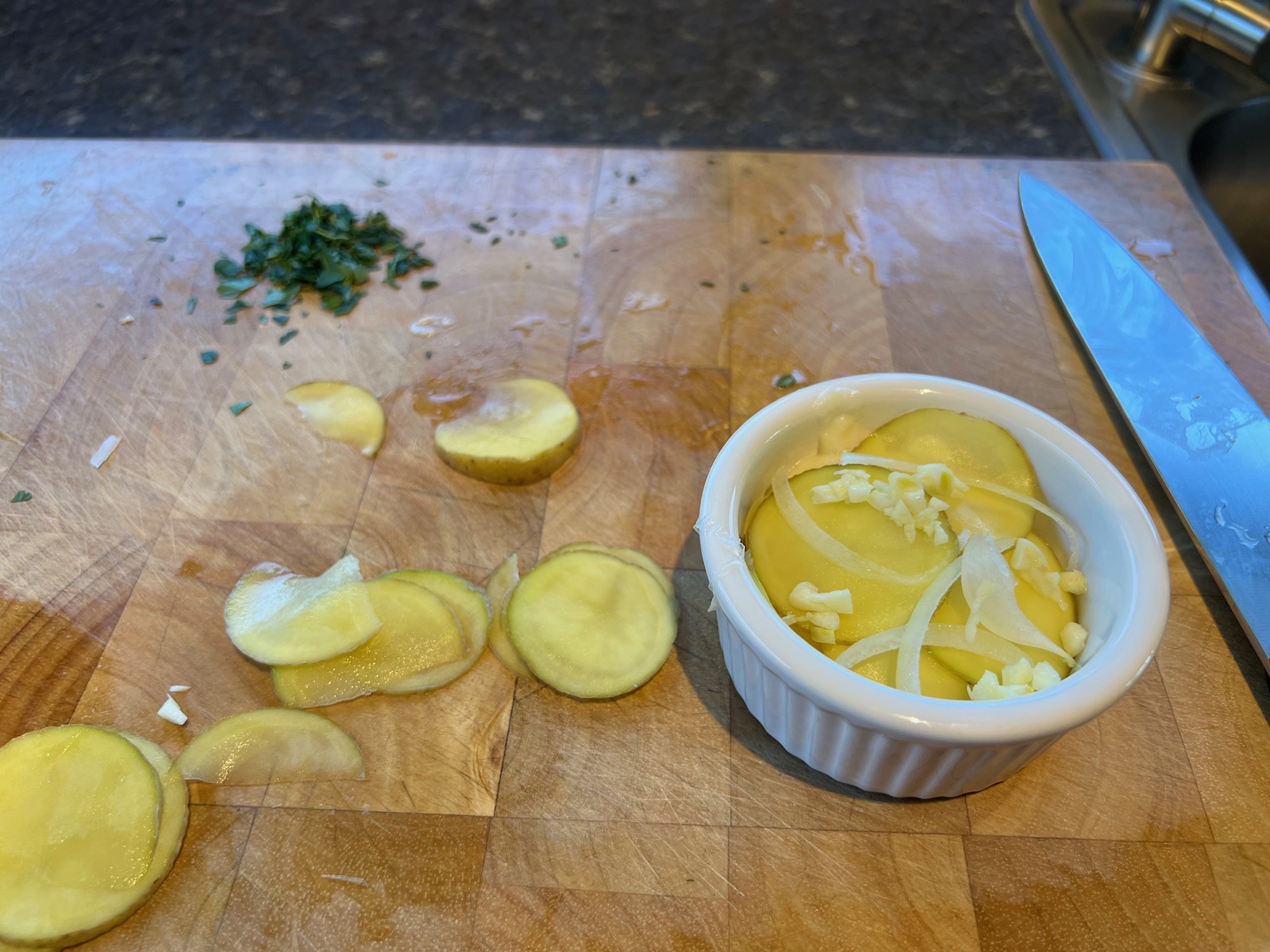 -Added minced fresh thyme and Italian parsley (optional).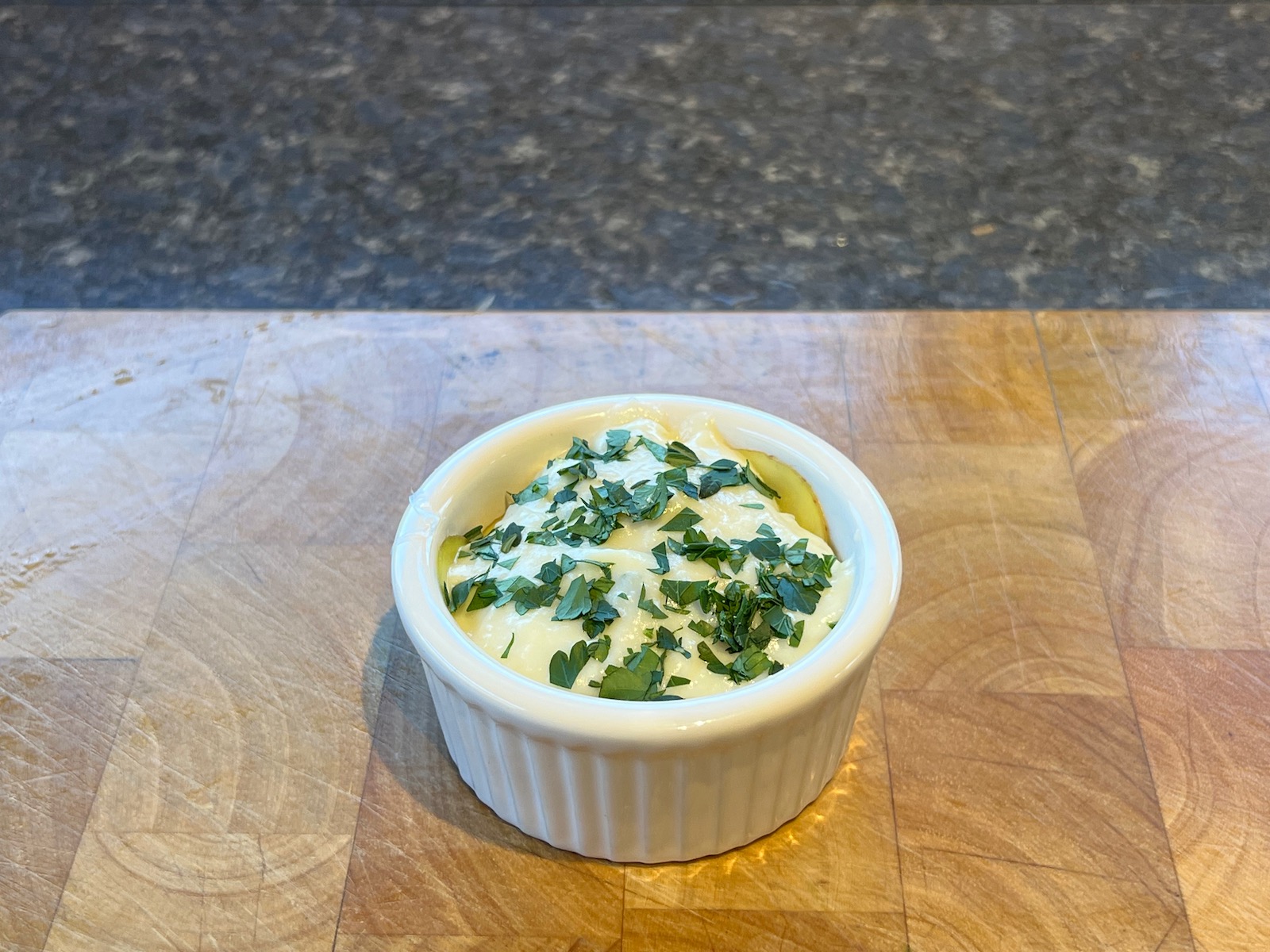 Bake for 40 minutes at 350°F. Cover with foil for the first 20 minutes.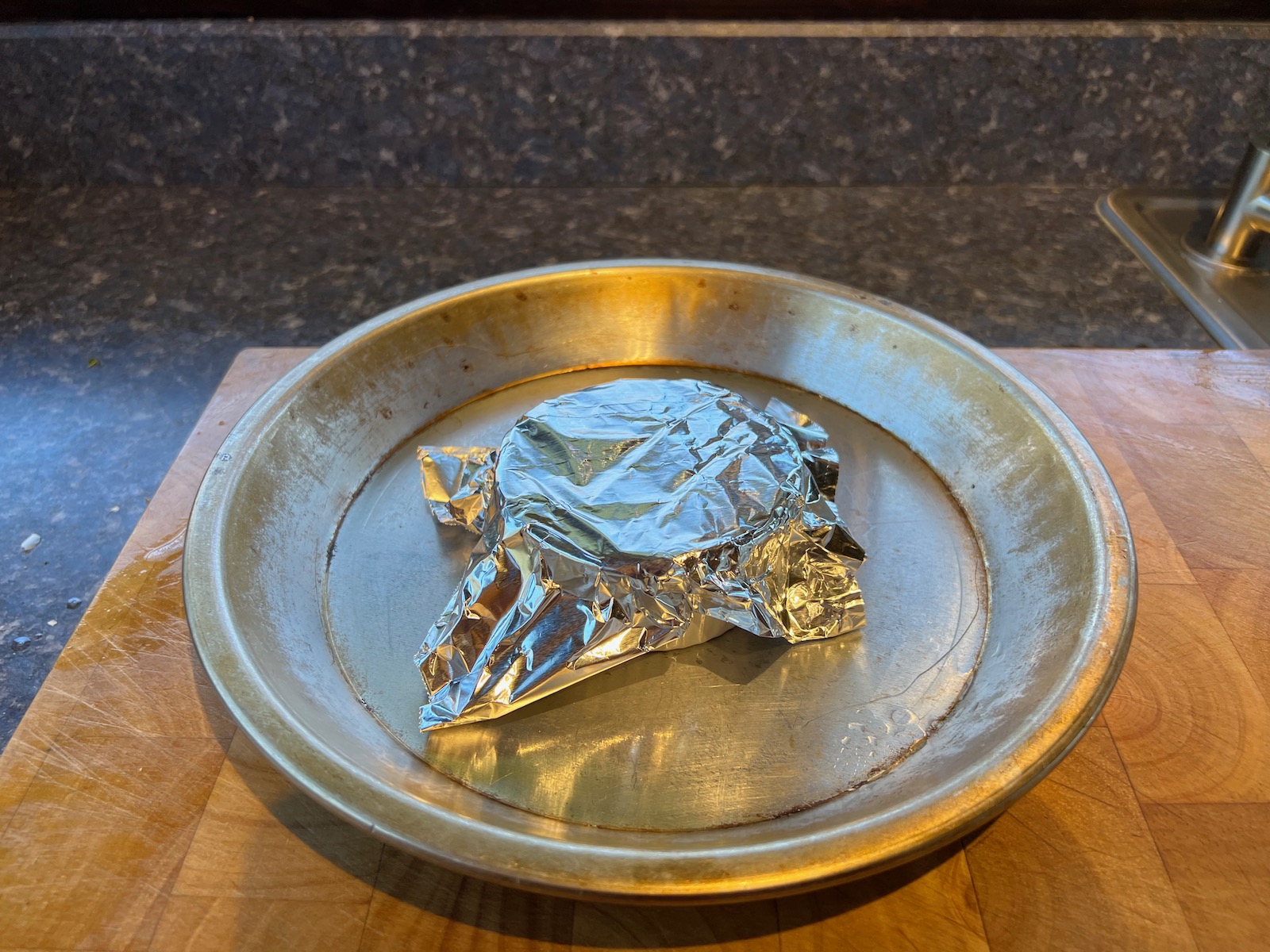 This was really good!