Honey garlic glazed pork tenderloin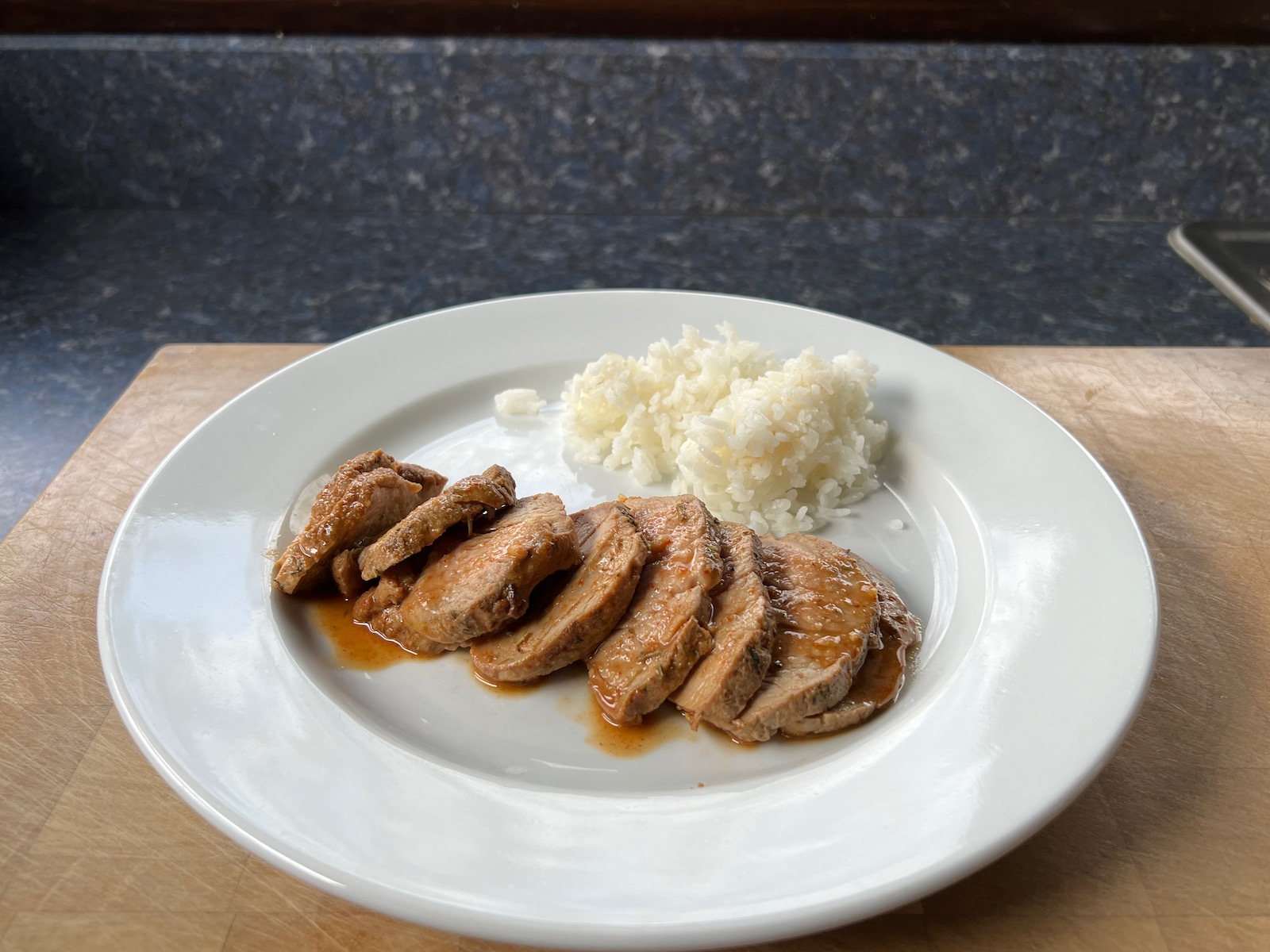 I rarely make pork tenderloin because it's too lean and tends to be dry and bland. I happened across this recipe, however, and it looked really good. It was pretty good, but I still stick with my position that there are way better cuts of pork than pork tenderloin.
Dry rub. This is half of the original recipe. Since I used whole dried thyme and rosemary leaves I briefly ground the spices together.
1/2 tsp. paprika
1/2 tsp. garlic powder
1/4 tsp. onion powder
1/4 tsp. dried thyme
1/4 tsp. dried rosemary
freshly ground black pepper
salt
I cut the 1 lb. tenderloin in half so it's easier to fit in a pan.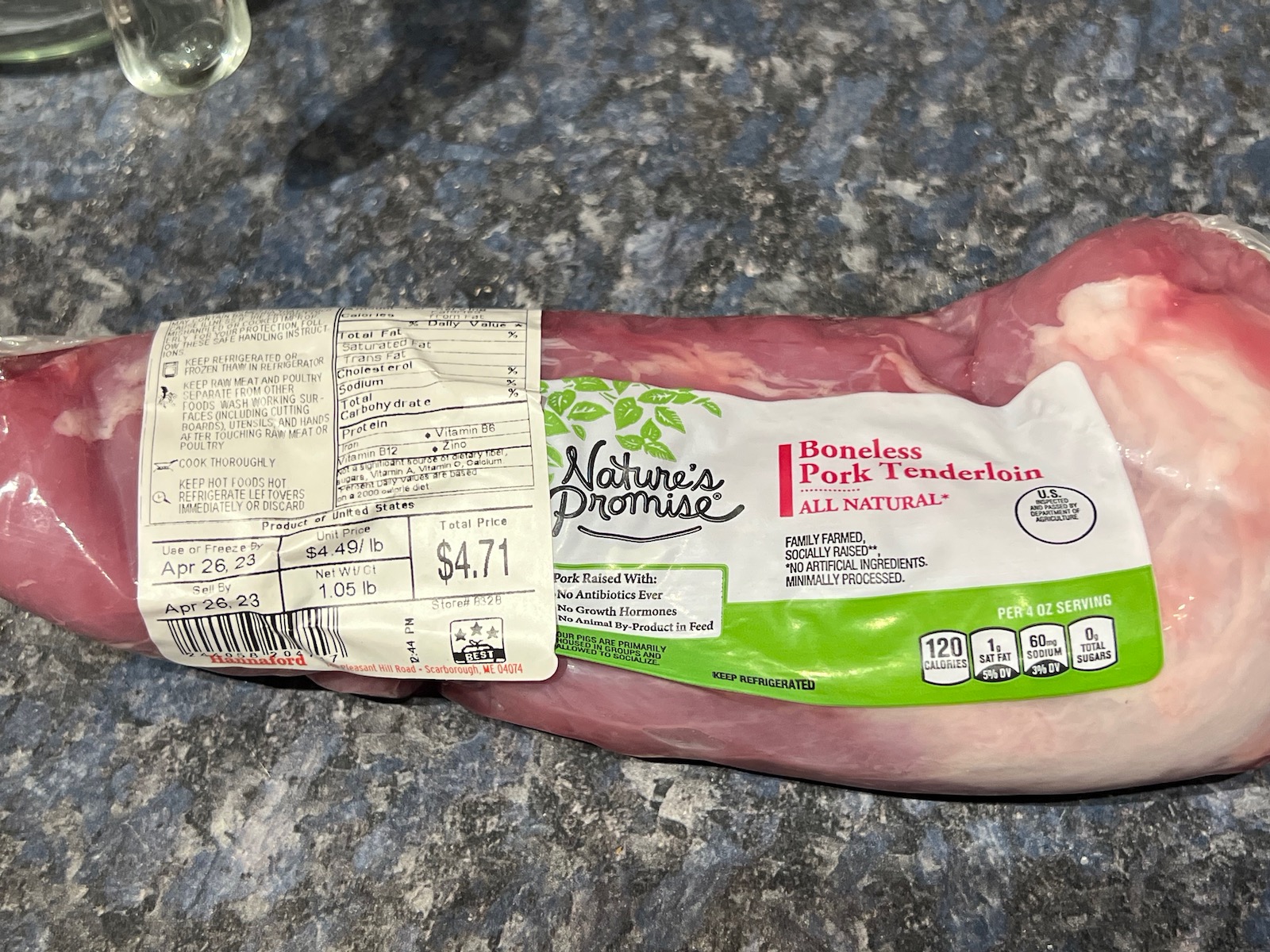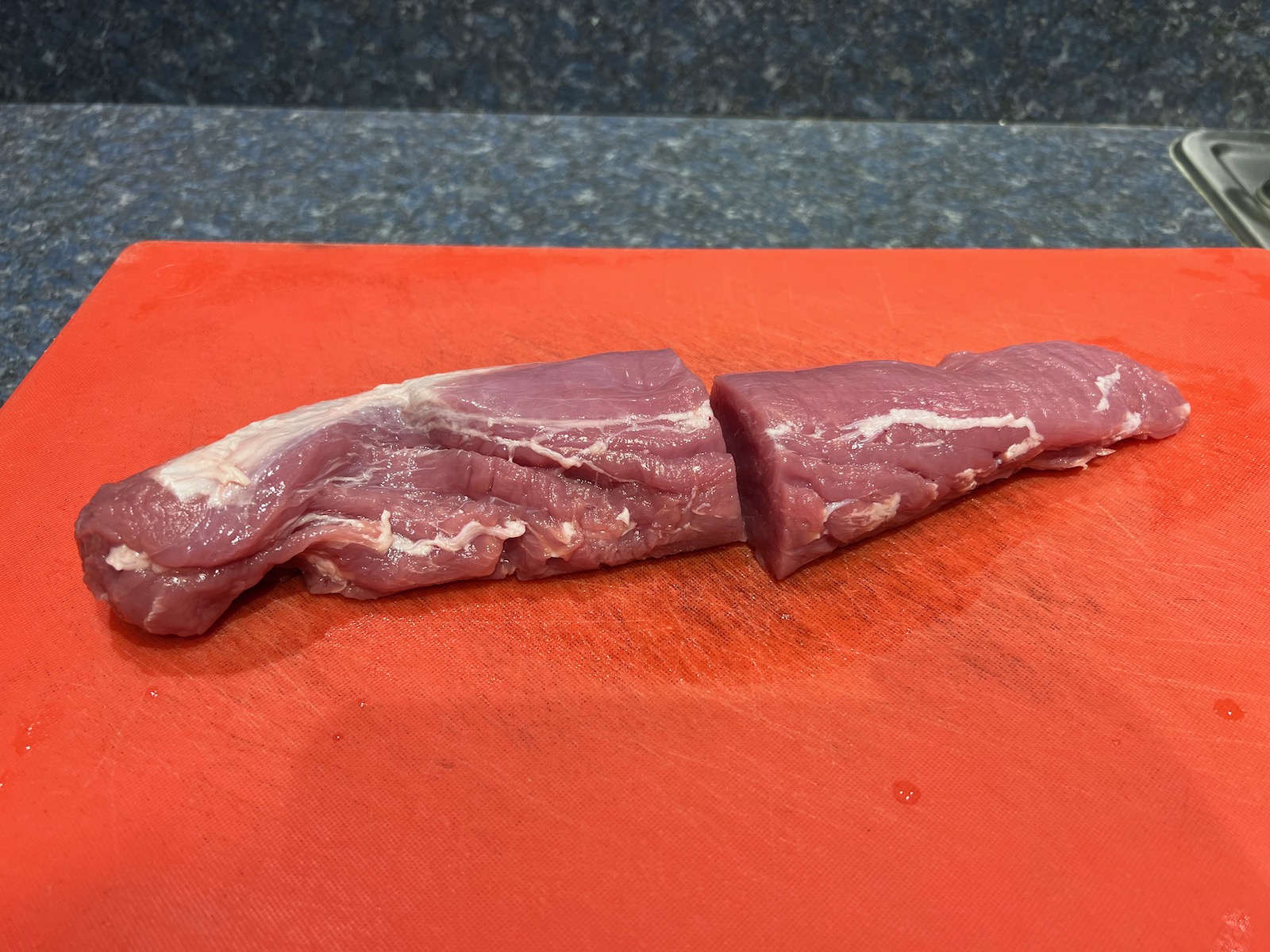 Cover the tenderloins in the dry rub. I vacuum sealed and refrigerated it for several hours, but this is optional.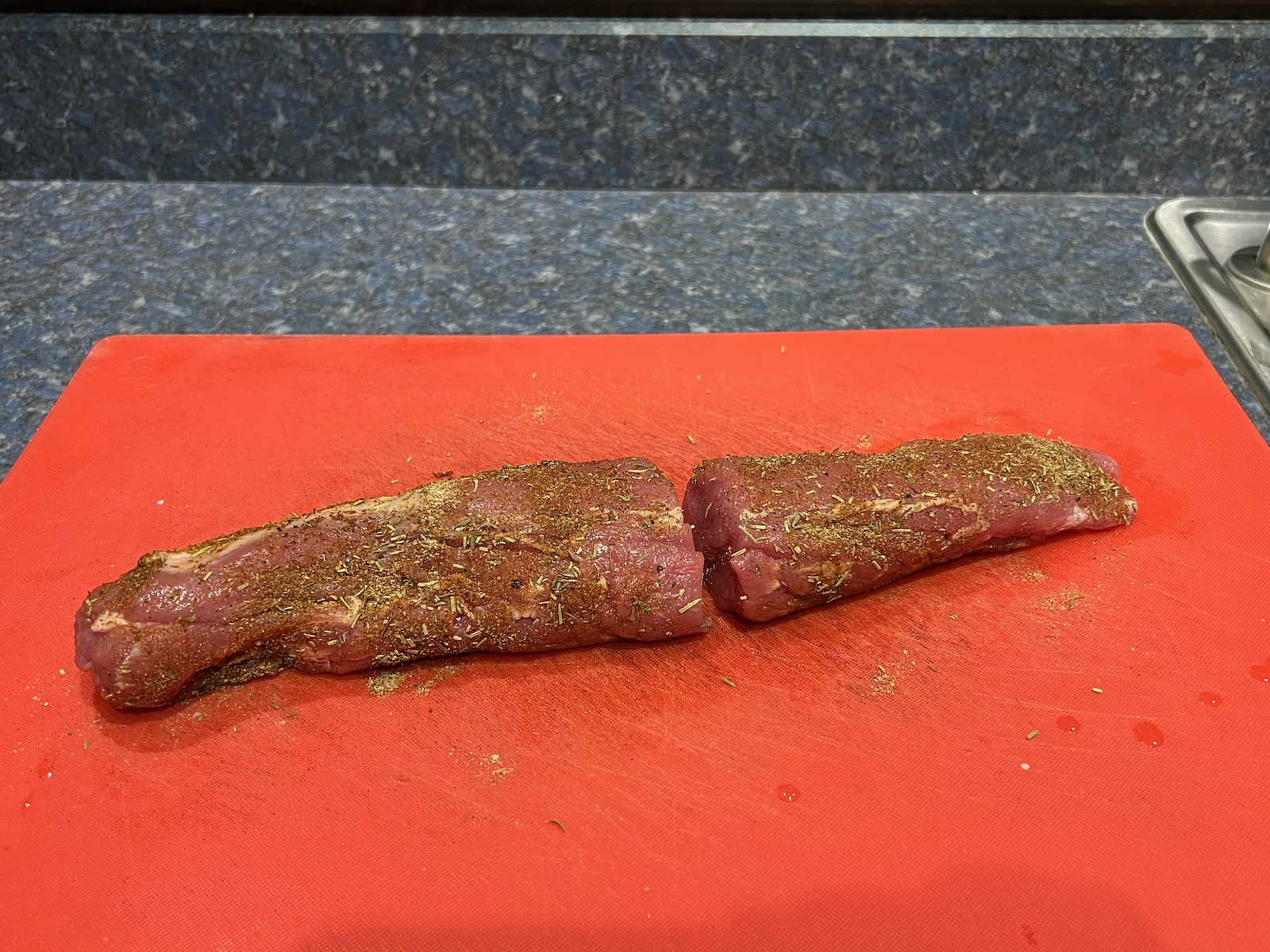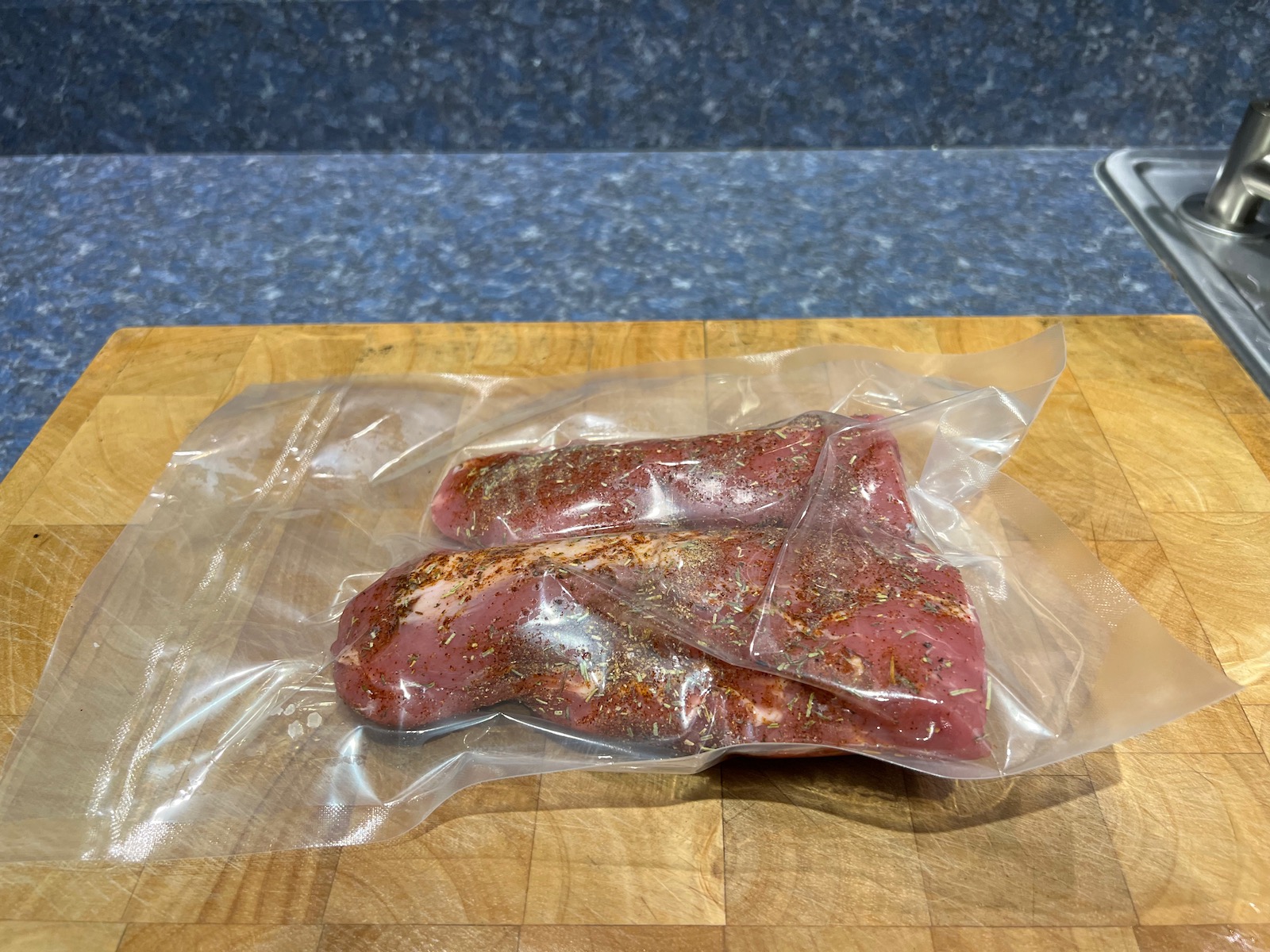 Sauce (this is mostly half of the original recipe, but some amounts adjusted):
2 cloves of garlic, minced
2 tbsp. honey (will use 1 tbsp. next time)
1 tbsp. sriracha
2 tbsp. soy sauce
1 tbsp. Dijon mustard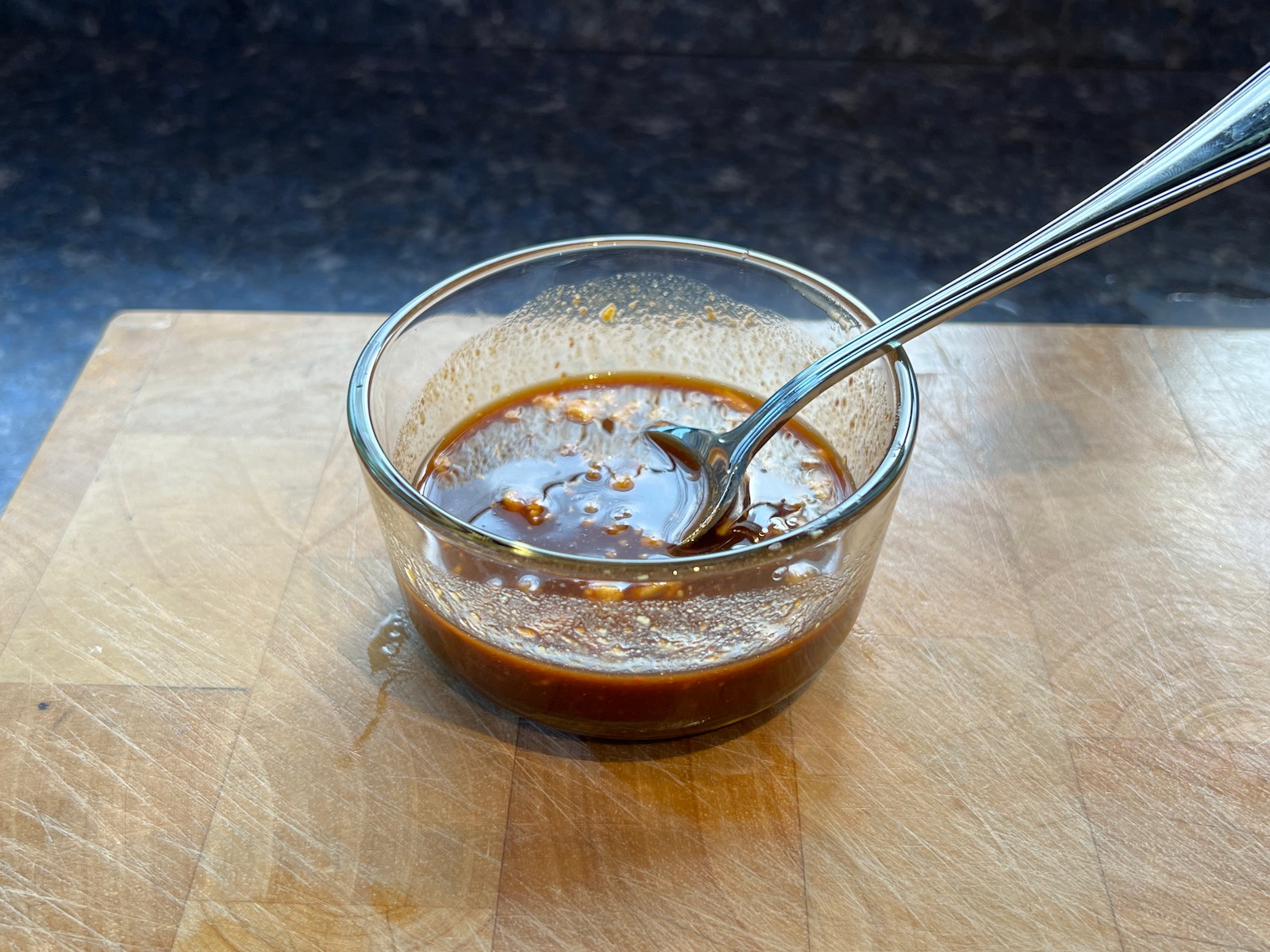 Cook:
Preheat oven to 375°F
Sear the pork in sauté pan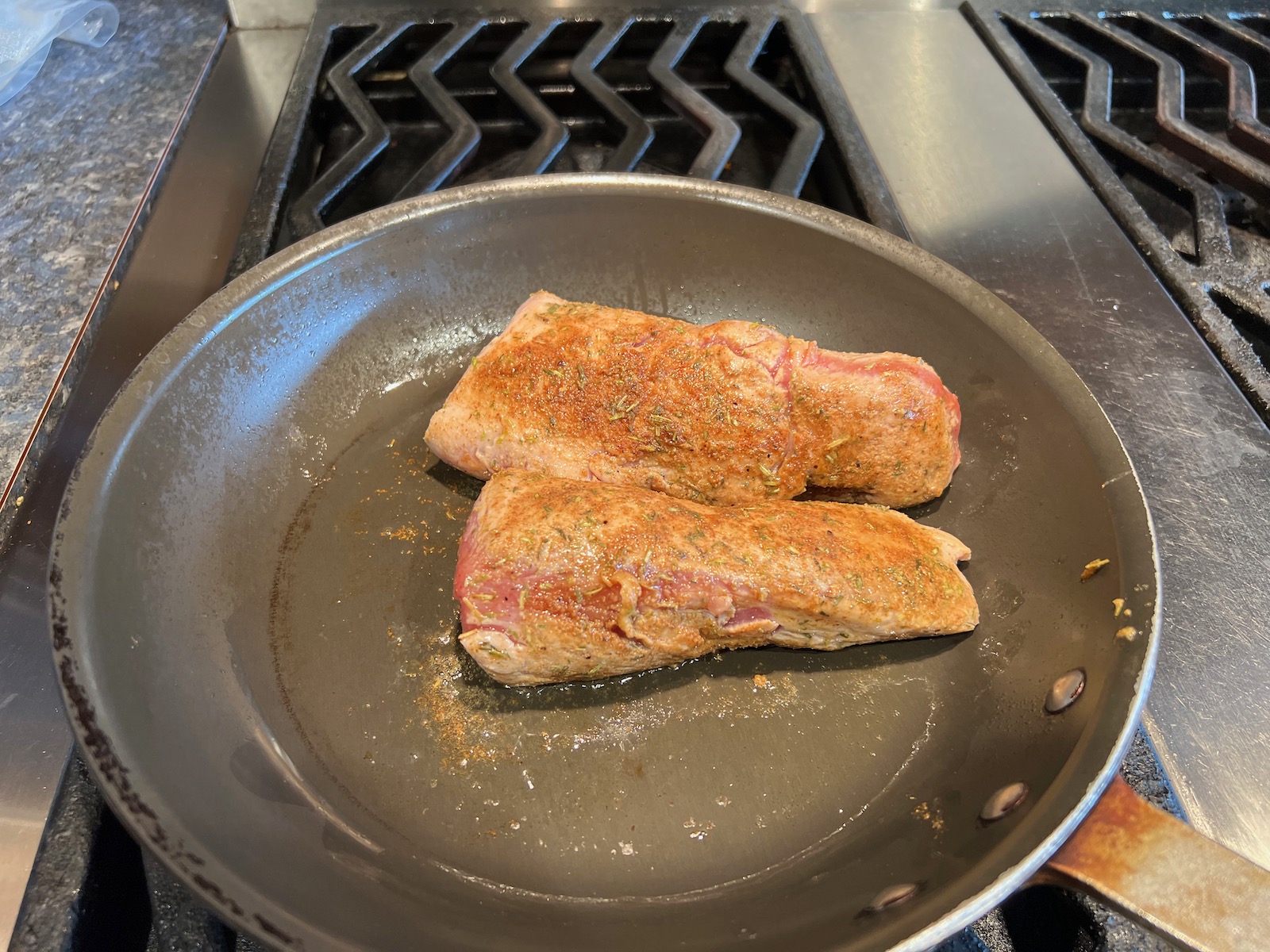 Cover the pork with sauce, reserving some for serving
Transfer to a baking pan covered with parchment paper or foil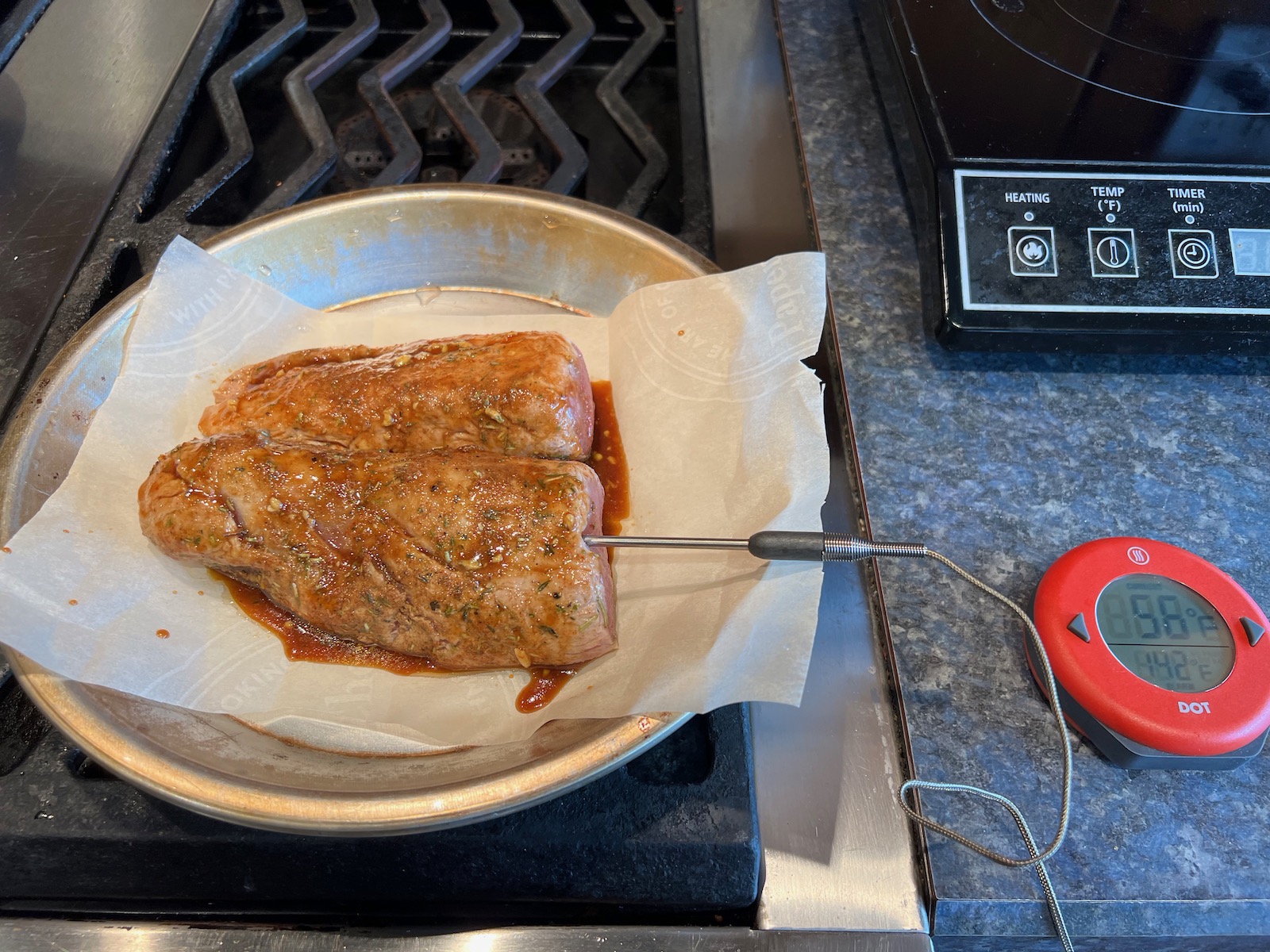 Bake for 15 minutes
Tent with foil, return to oven until the internal temperature reaches 142°F (original recipe: 145°F)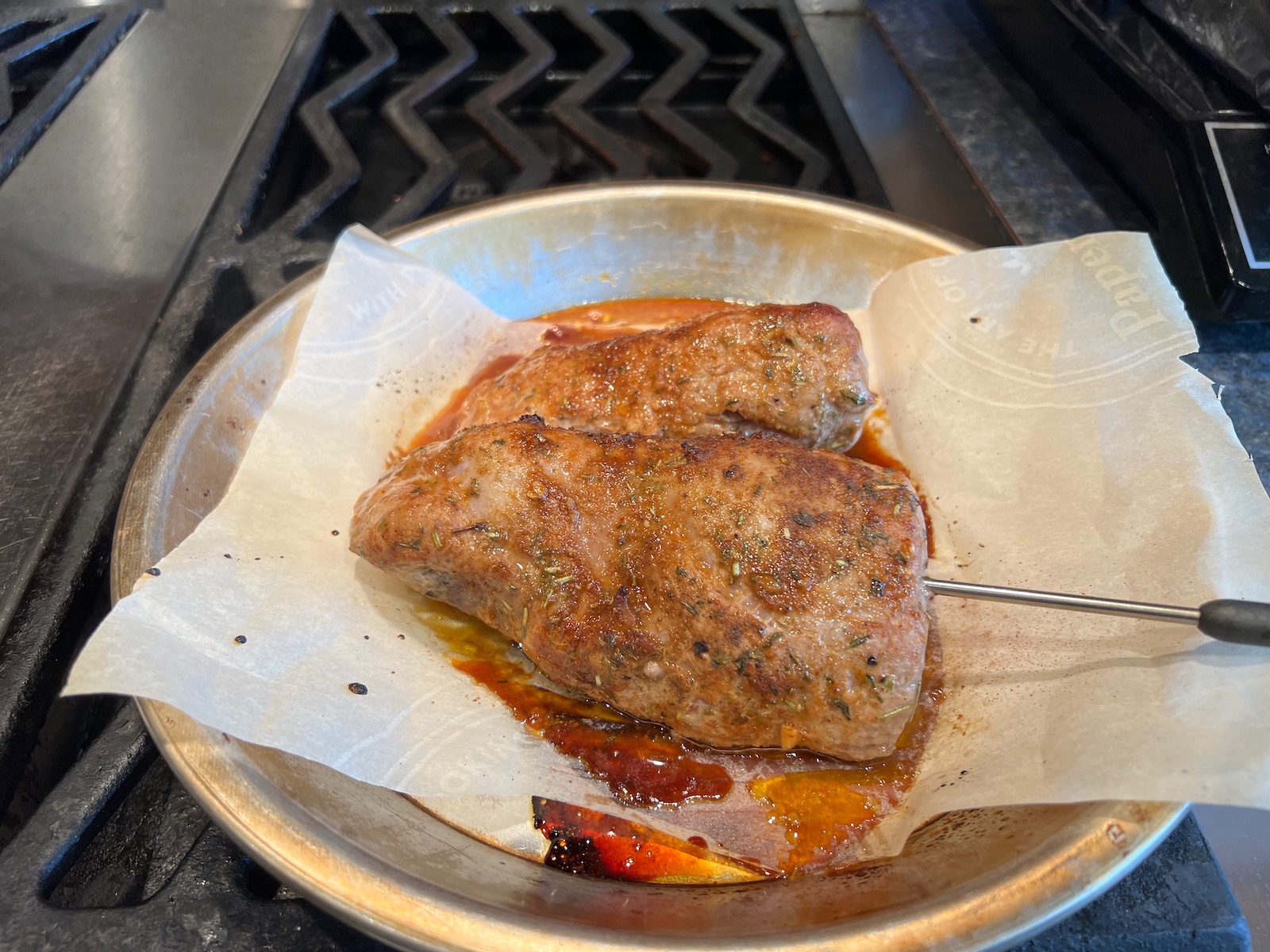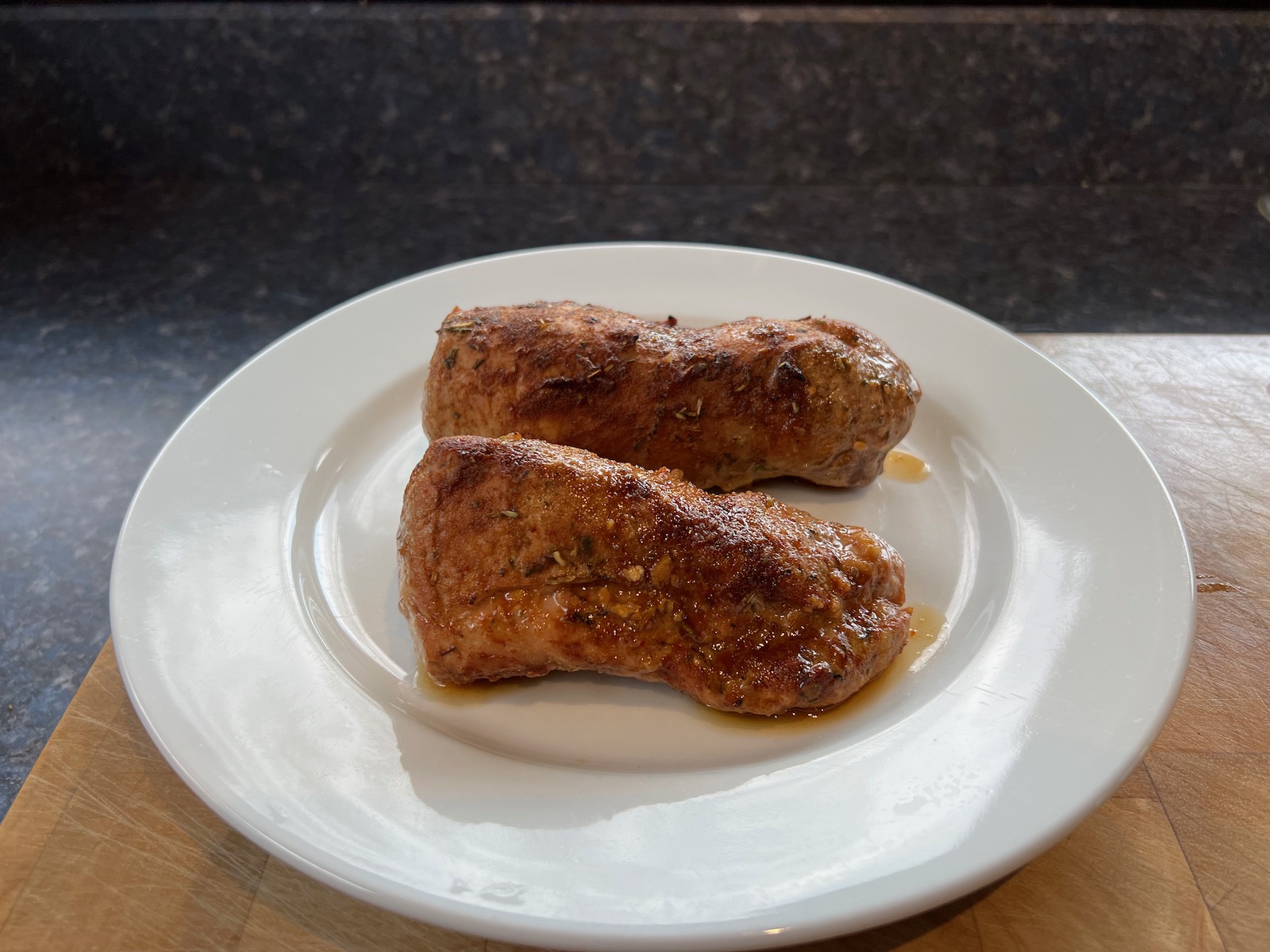 Let rest for 10 minutes (or longer)
Slice, serve with reserved sauce. This turned out well; juicy and perfectly done!
It made 3 servings of 4.4 oz., and I vacuum sealed and froze two servings.