What I ate: May 22, 2023
Breakfast: Kimchi scrambled eggs on a bed of rice.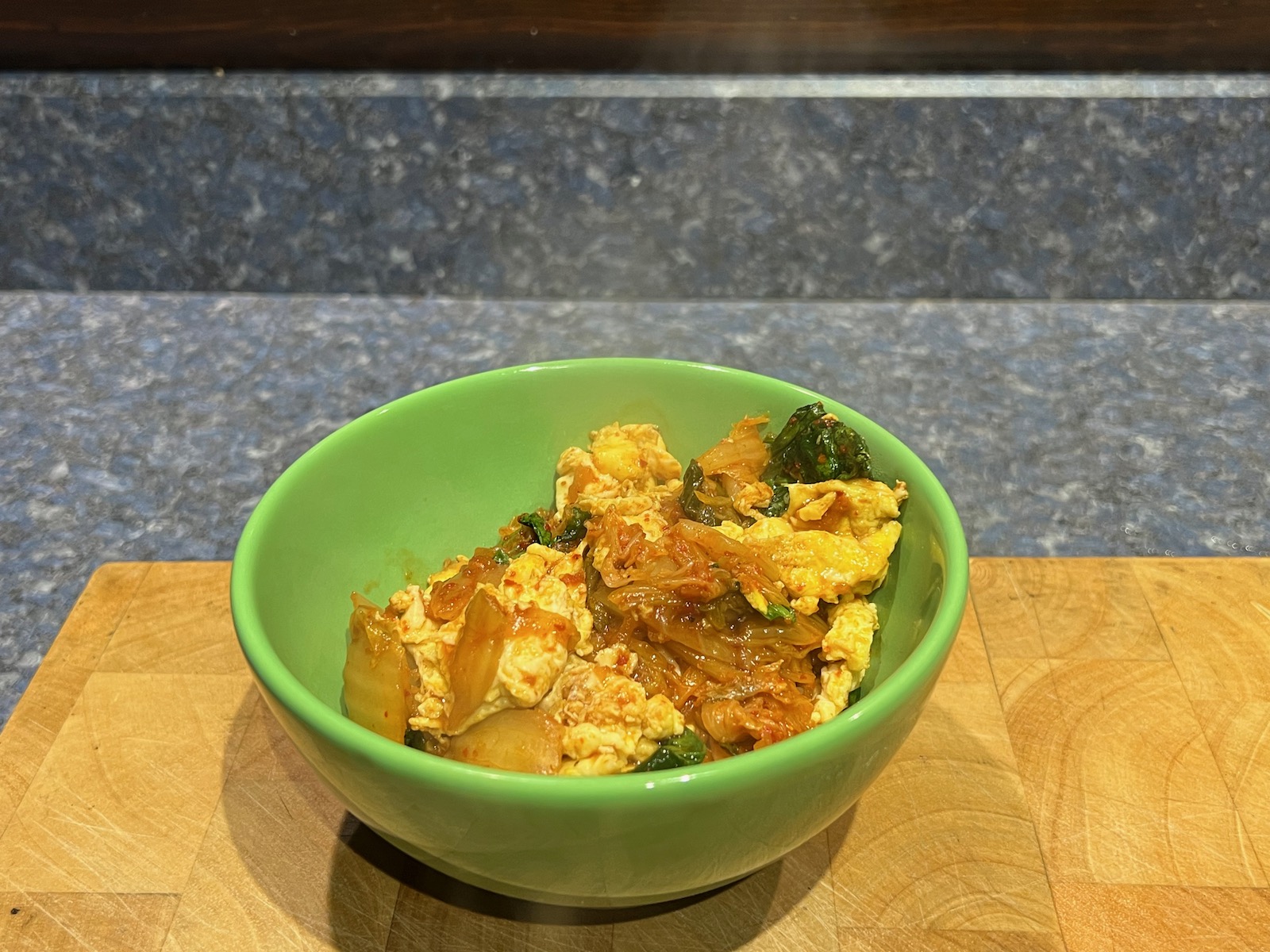 Snack: 1.0 oz. Sriracha chex mix. And, later, 0.8 oz. peanuts.
Lunch: Turkey club sandwich with xx oz. turkey, 2 slices of bacon, and Wavy Lays potato chips.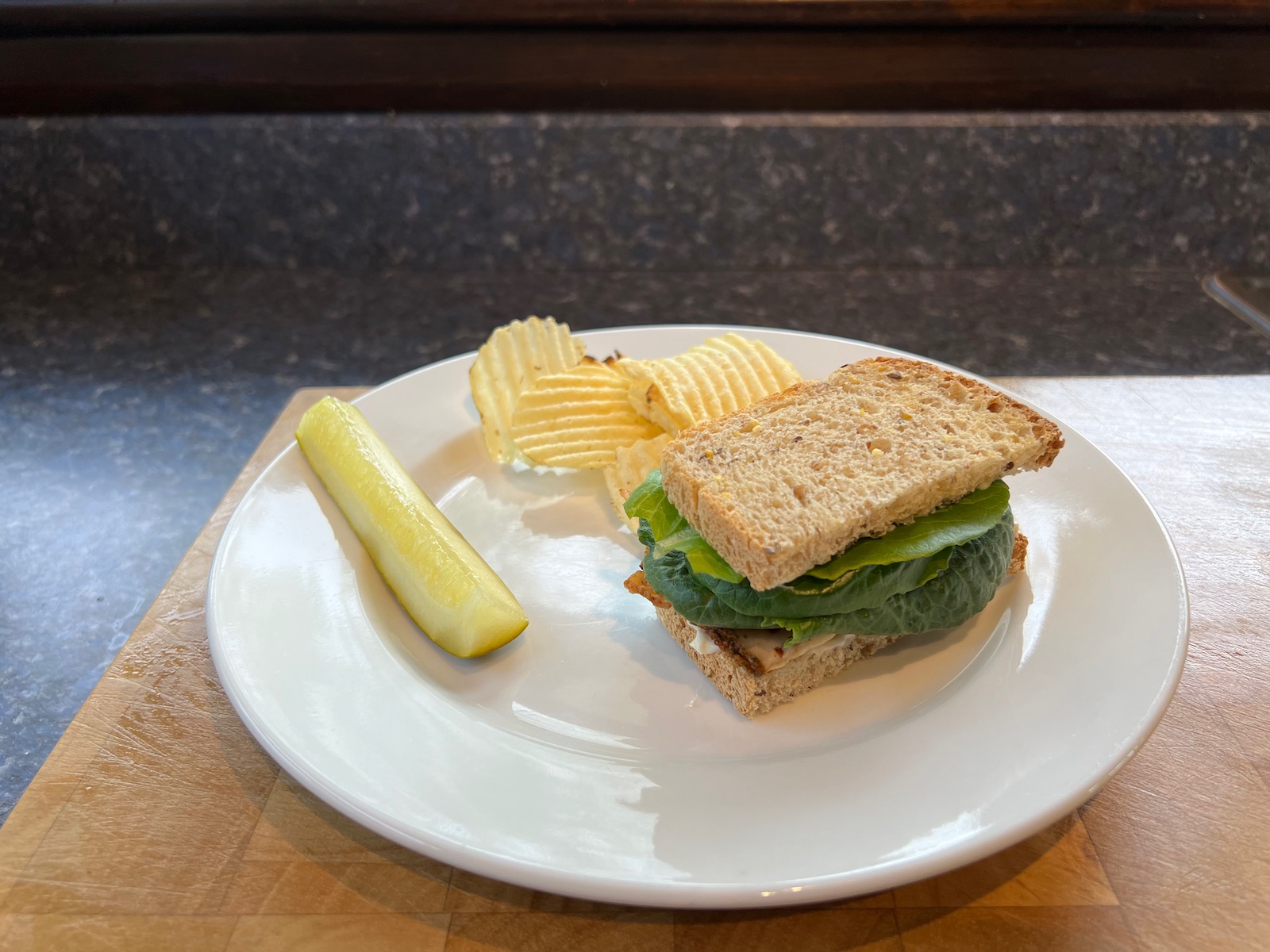 Snack: 1.0 oz. habanero almonds
Dinner: Veggie sausage and green pepper stir-fry and rice. And a half glass of Bota Box sauvignon blanc. I normally cut the peppers differently but wasn't paying attention and diced them like I was making chorizo breakfast burrito filling.
Weight at beginning of the day: 134.2 lbs. Weight at the beginning of the next day: 135.2 lbs.