Salad vegetables
During salad season I often vacuum seal and refrigerate some veggies to add to a salad. It's a pain to prep veggies for one serving of salad, but it's nice to get more than just lettuce!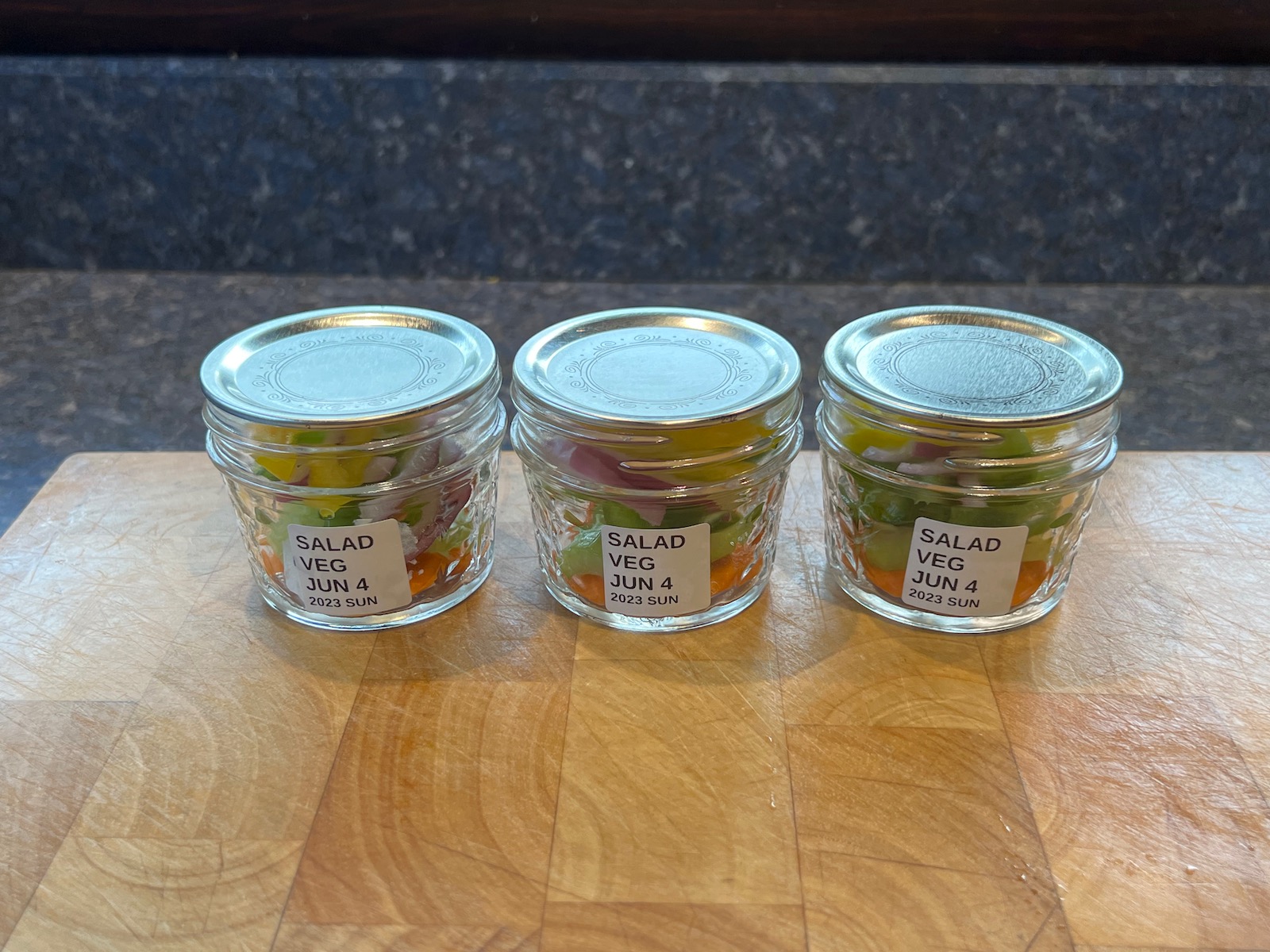 These are my veggies this week:
green pepper
carrot
celery
pepperoncini (from a jar)
red onion (but see note under mushrooms for an important warning)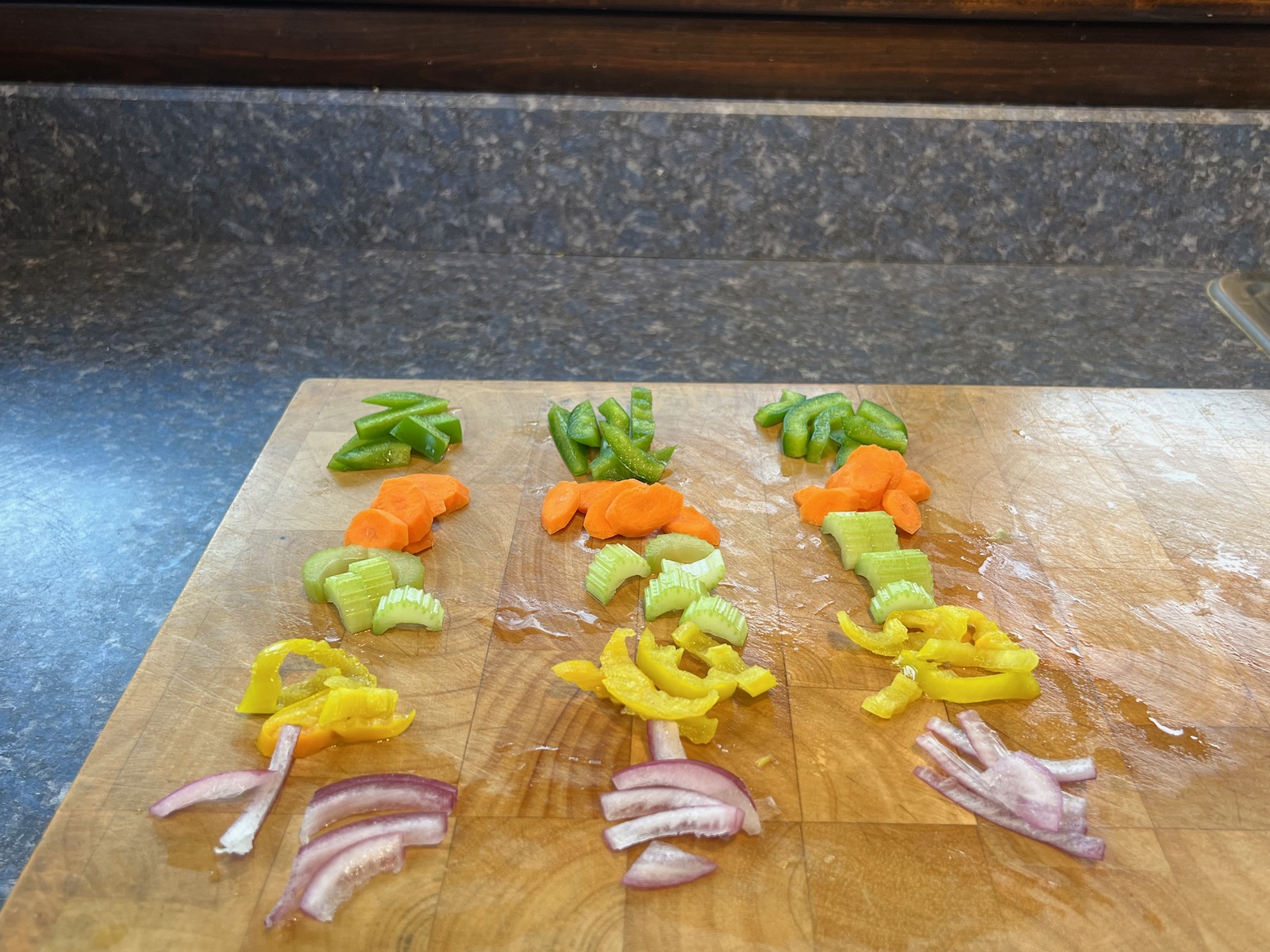 Packed in a 4 oz. jelly jar. If you're making a big salad, or salad for more than one person, you'll probably need a bigger jar.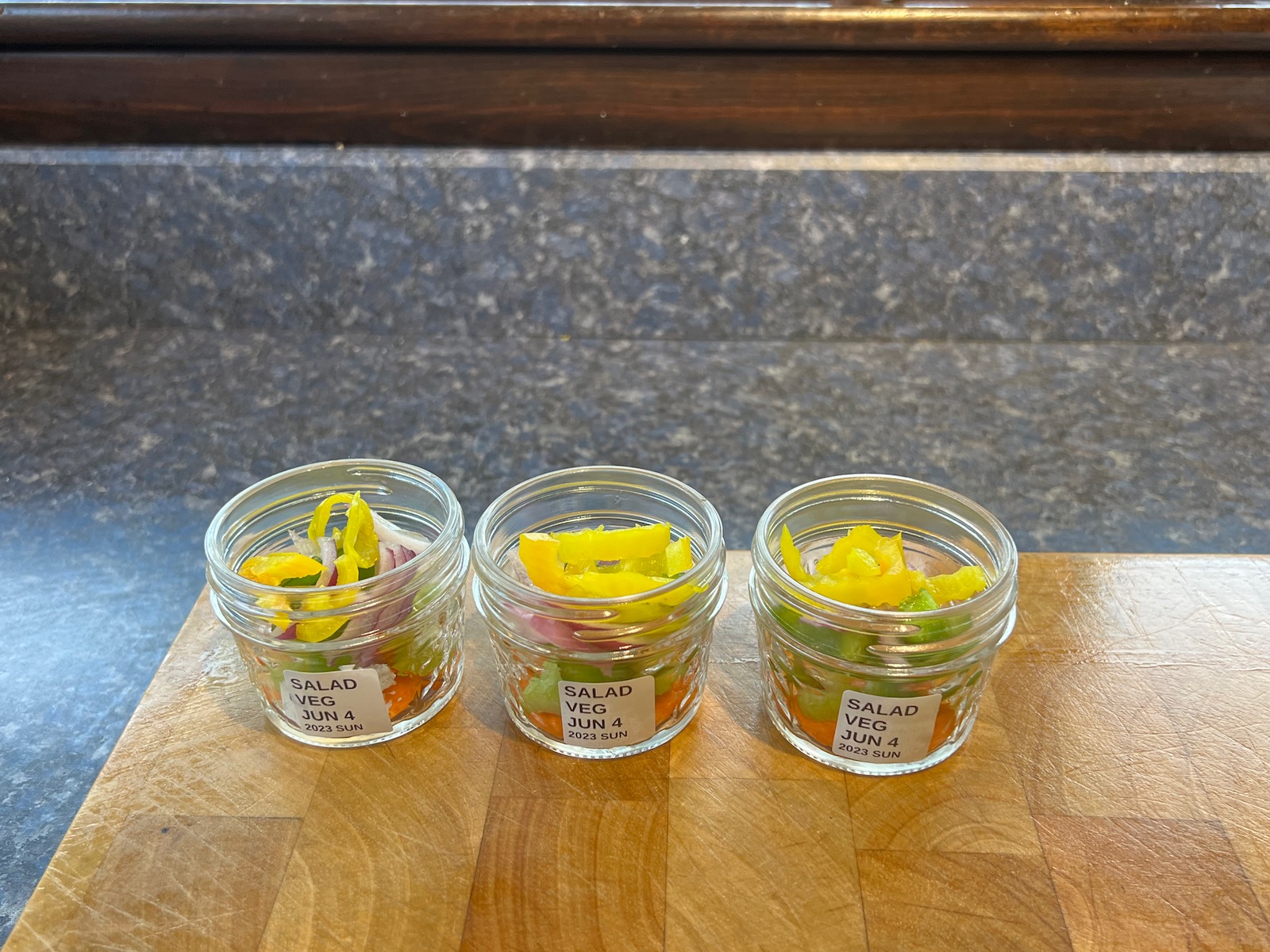 Here's what's not in the jar:
lettuce: While you can make a salad in a jar with a hardy lettuce like romaine, I don't like to do that more than a day in advance.

dressing: It just makes a soggy mess if you do that.

cucumber: You can do this up to a day in advance, but if you do this farther ahead the cucumber turn translucent and soggy.

tomato: It's better if you never refrigerate tomatoes; I keep them in a 50°F cooler. I also like grape tomatoes, sliced in half, and once cut they don't keep well.

broccoli: Never vacuum seal raw broccoli! A chemical reaction occurs and when you open the jar it will smell like something died in the jar. It works OK if you blanch and cool the broccoli first, but that's just too much work.

mushrooms: They don't keep well, and there's is a danger of botulism when vacuum sealing mushrooms, fresh onions, and garlic.
When it's time to make my salad I grab a bowl, add the lettuce, prepared salad veg, cucumber, tomato, and dressing, mix it all together, and serve.