Mashed Potatoes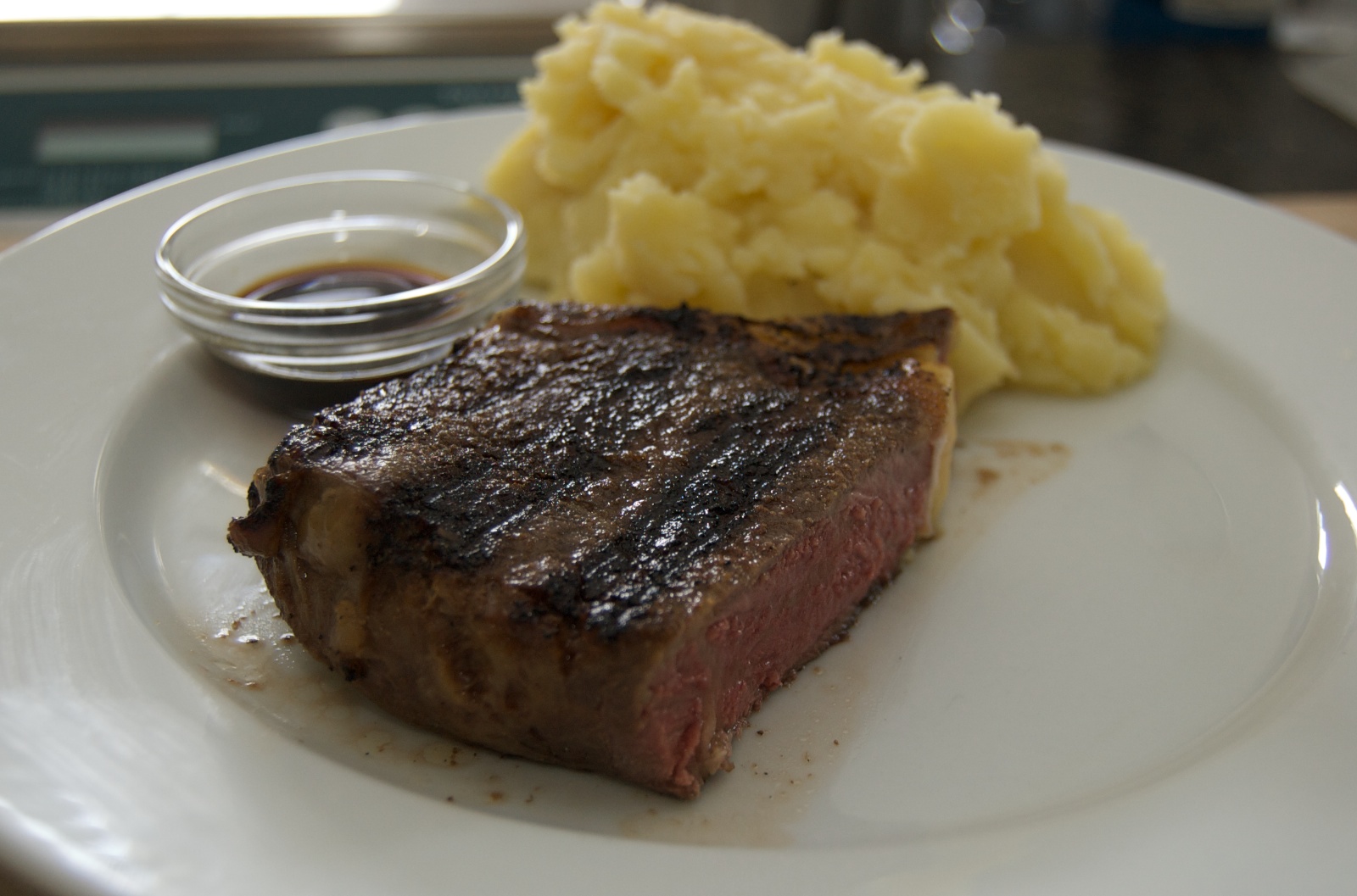 2.5 lb. Yukon gold potatoes, peeled and cut into 1"-2" pieces 2.0 oz. butter 4.0 oz. heavy cream 3 cloves of garlic, pressed salt and pepper
There is an updated version of this recipewith more pictures at Garlic mashed potatoes #2 .
Bring potatoes and water to a boil, cook for 15-25 minutes until potatoes are tender. Drain.
Run the potatoes through a potato ricer. Add butter and let it melt. Add heavy cream, garlic, salt, and pepper.
It is possible to freeze mashed potatoes! The only way I've found to be acceptable is to chill the potatoes at least to refrigerator temperature and vacuum seal them. To reheat, bring a pot of water to boil, add the frozen bag of mashed potatoes, bring back to a boil, reduce the heat, and simmer for 30 minutes.