Garlic mashed potatoes #2
This is my standard recipe for delicious garlic mashed potatoes.
2.0 lb. Yukon gold potatoes, peeled and cut into 1"-2" pieces
2.0 oz. butter (half stick, or more)
2.0 oz. heavy cream
4 - 5 cloves of roasted garlic
salt and pepper
This is about 2 pounds of potatoes (before peeling), peeled and diced.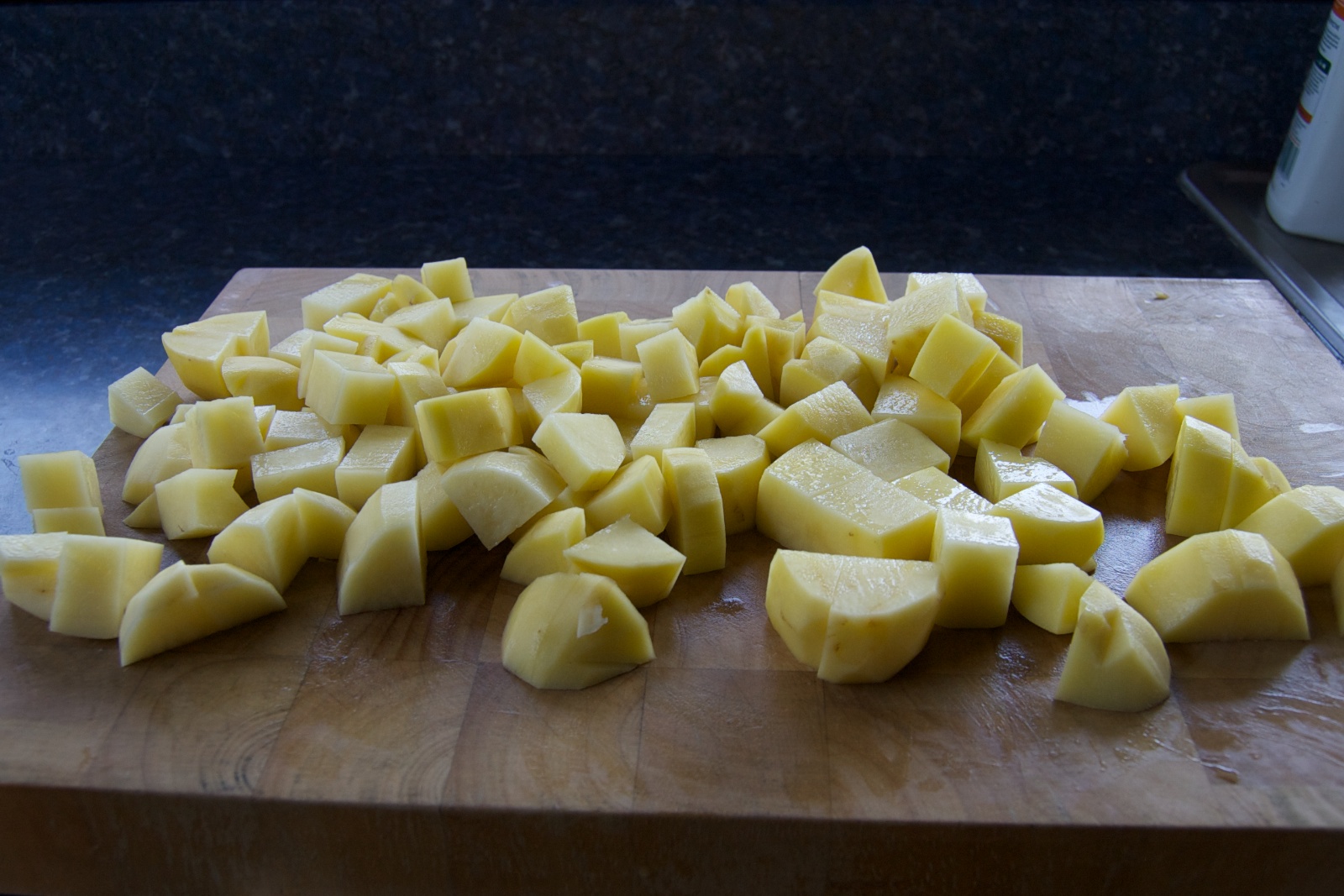 Bring potatoes and water to a boil, cook for 15-25 minutes until potatoes are tender. Drain.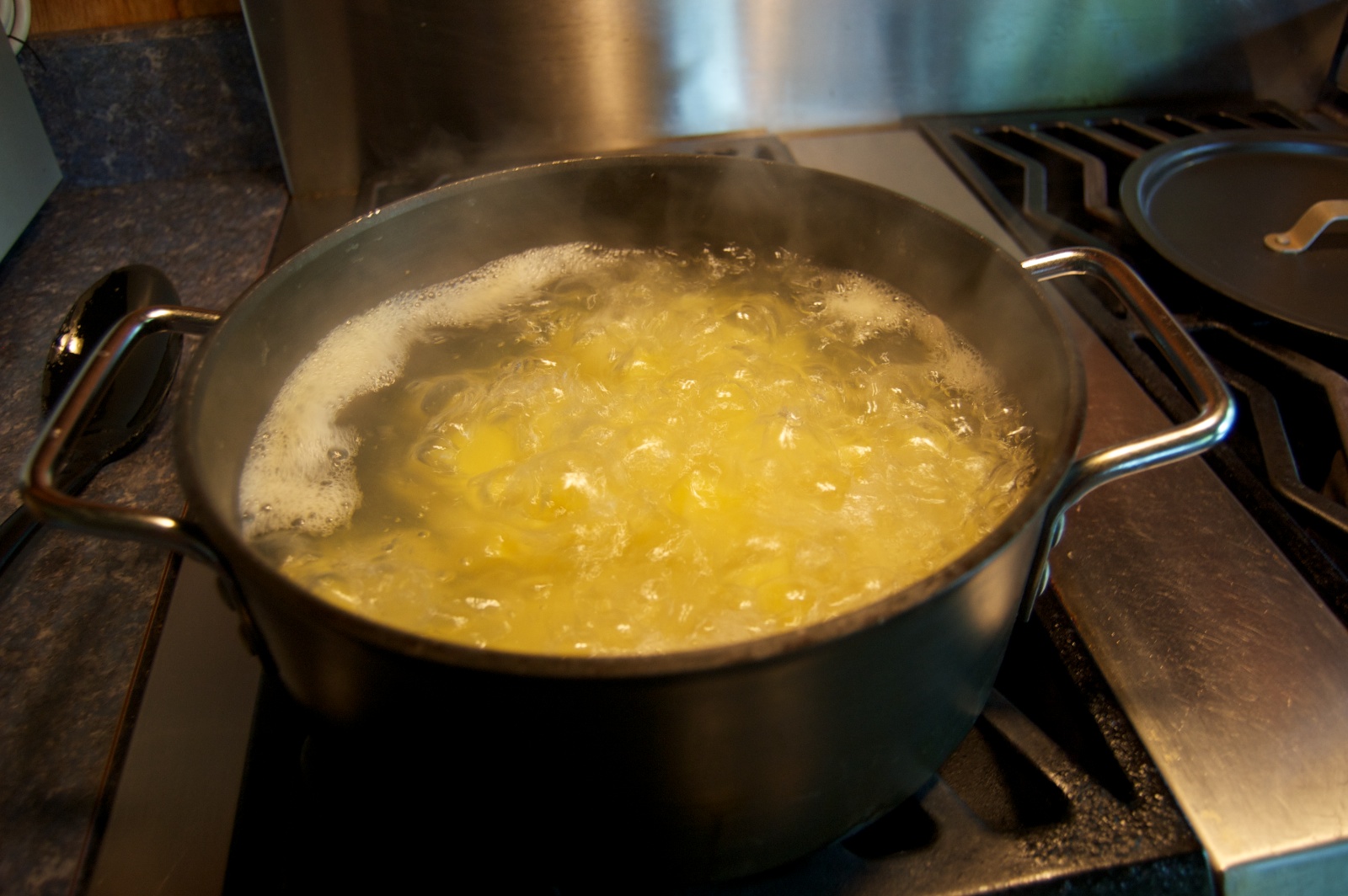 Run the potatoes and roasted garlic through a potato ricer. This is my potato ricer. It's kind of big.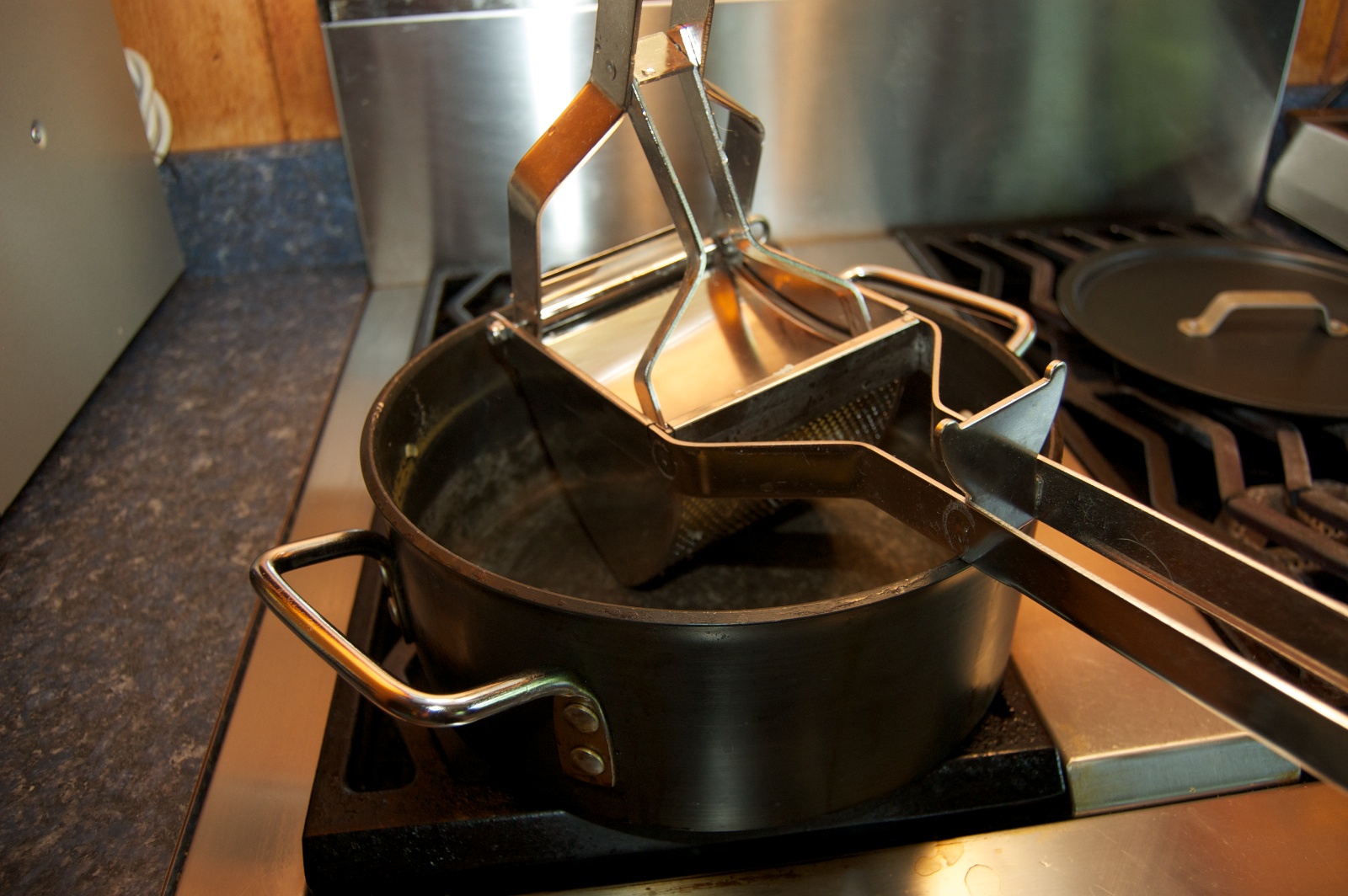 Add butter and let it melt. Add heavy cream, garlic, salt, and pepper.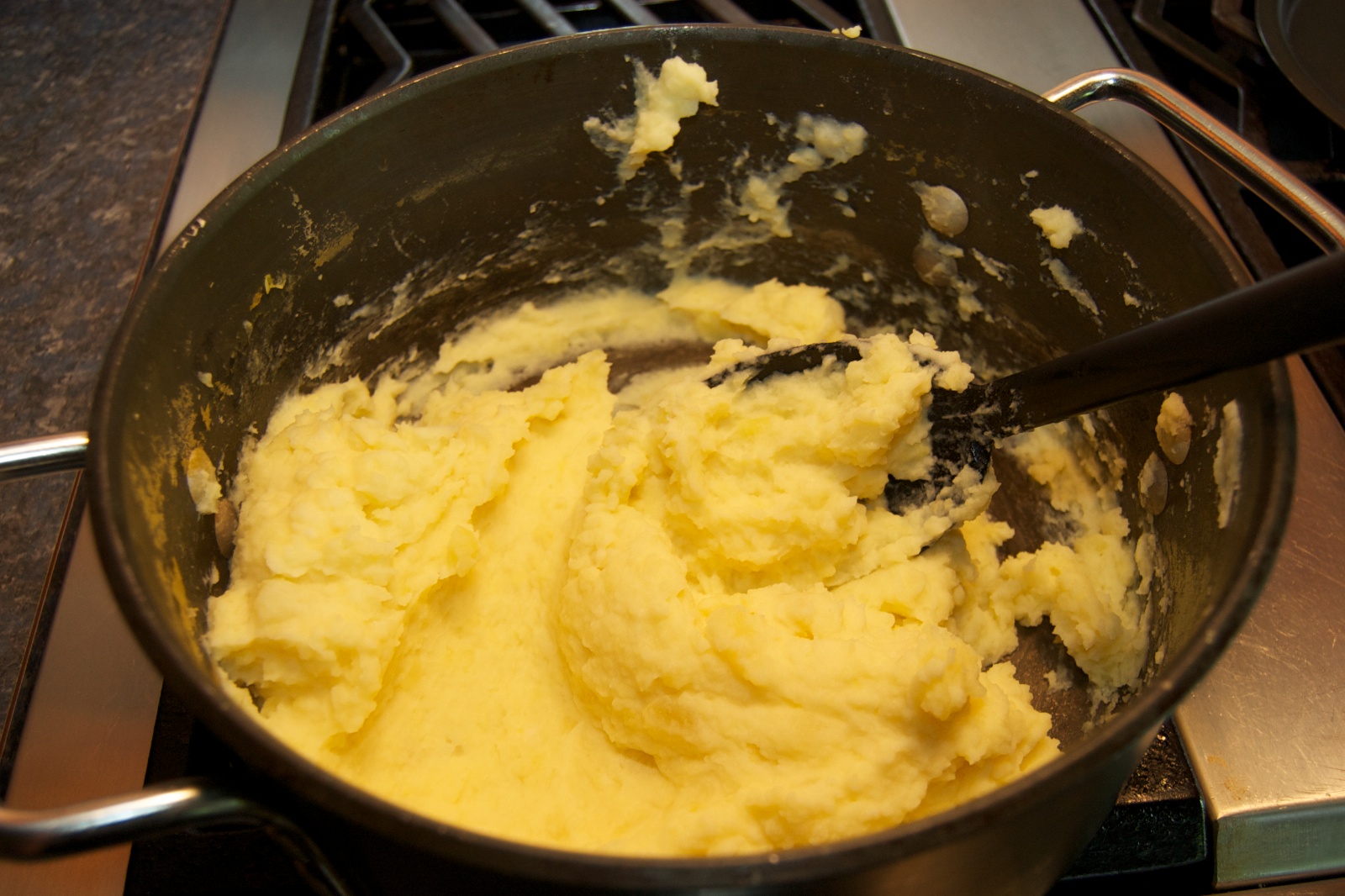 Here are my potatoes divided and vacuum sealed. Five packages of about 5.0 oz. and one with the remainder, 7.3 oz. Ready for the freezer.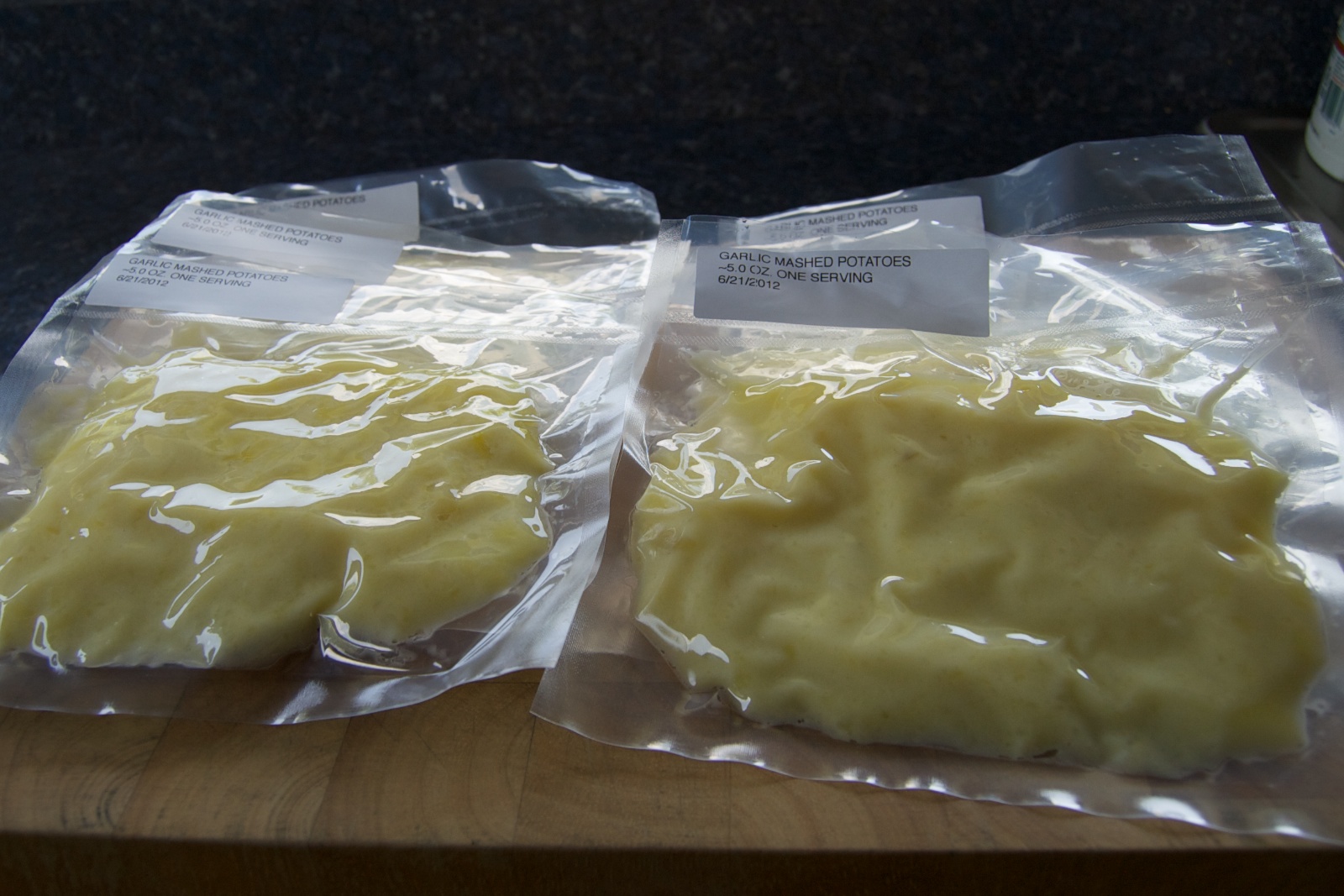 To reheat the potatoes, bring a pot of water to a boil. And the frozen, vacuum sealed bag and bring back to a boil. Reduce the heat to simmer, cover and simmer for 20 minutes. They're almost as good as fresh!
Updated8/7/2012: Since I already had the sous vide going at 150°F for beef short ribs I stuck a frozen 5.0 oz. serving of mashed potatoes in at the same time. Now I haven't had very much luck reheating mashed potatoes in the sous vide at lower temperatures, but this time I finished the mashed potatoes in a non-stick sauté pan over medium-low heat. I added a little more cream, stirred and heated the potatoes and they were perfect!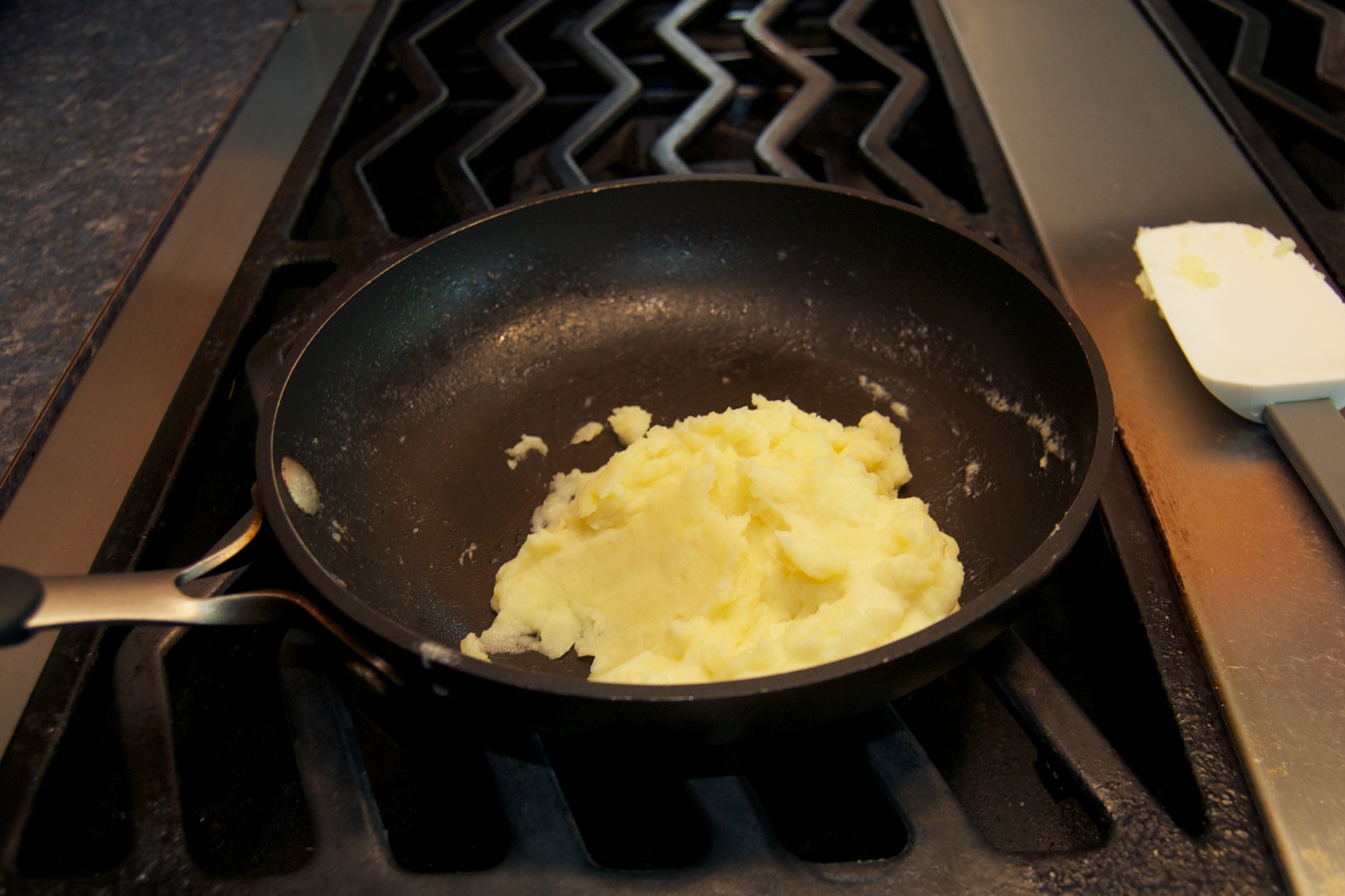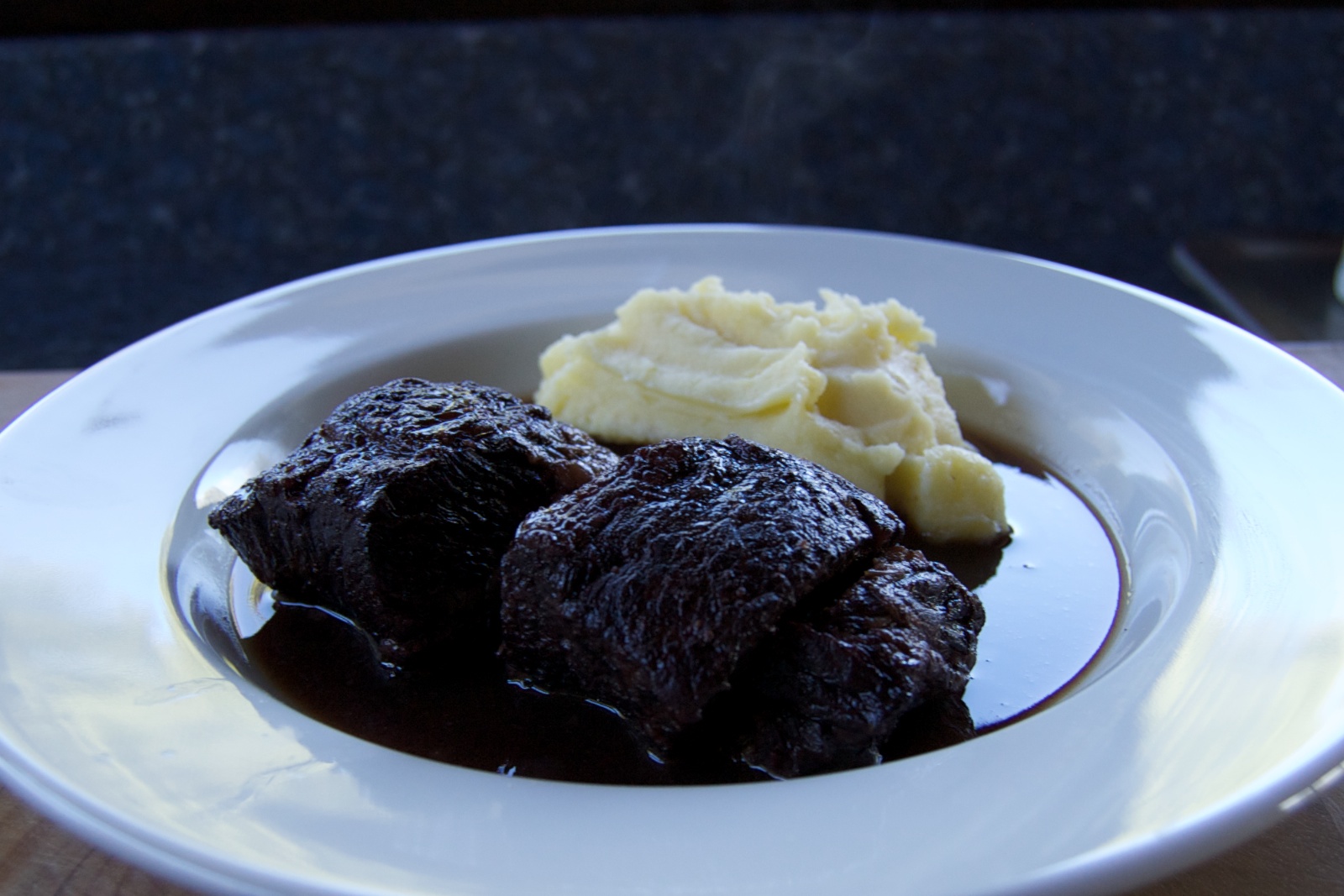 This recipe is basically the same as my original recipe , but I added more pictures.
Updated May 20, 2017: I reduced the amount of cream from 6-8 oz. to 2.0 oz., because I'm not sure why the recipe had so much cream before. Also, I switched to roasted garlic, which works much better.