Braised beef short ribs #2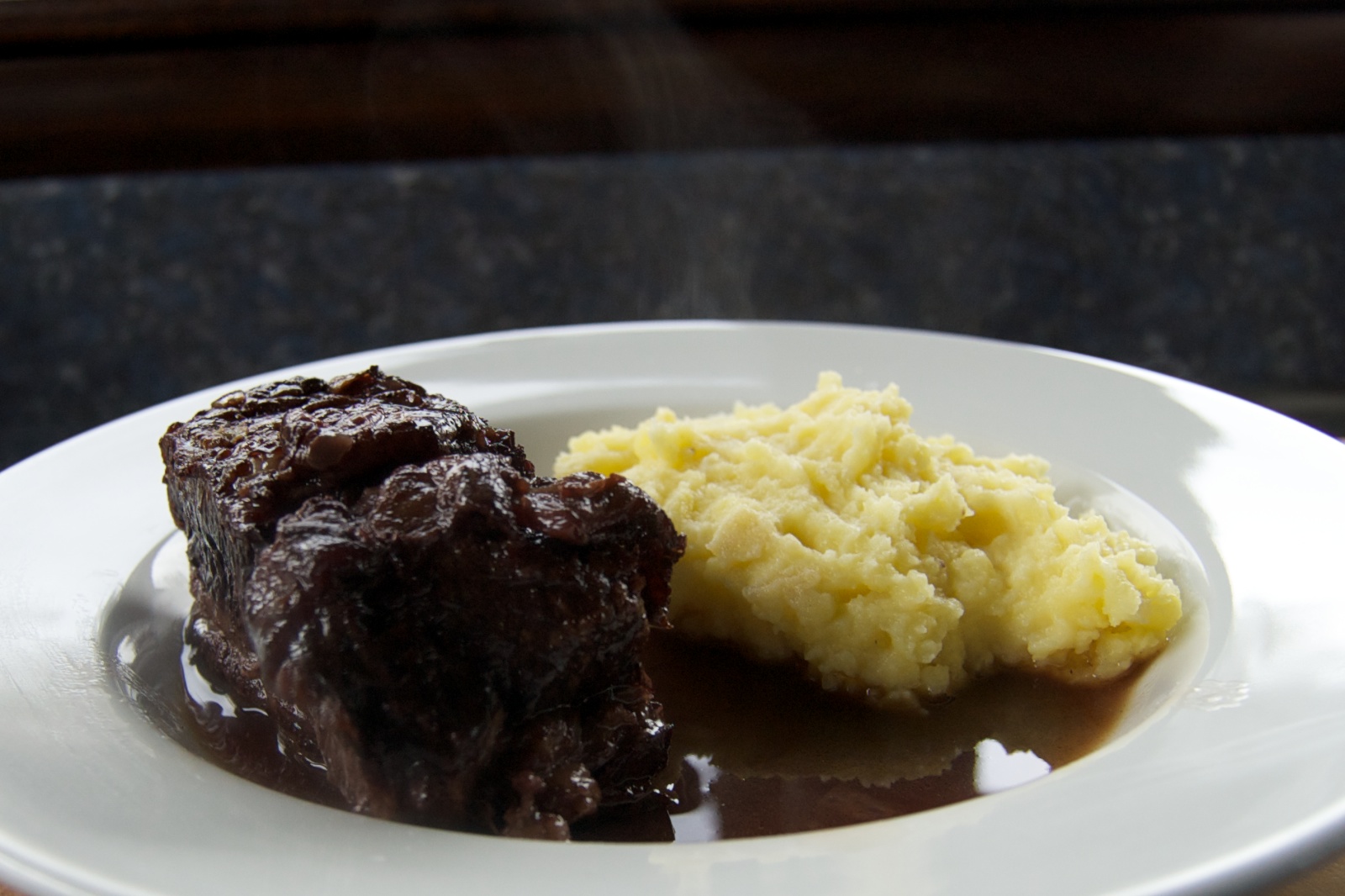 This is Tom Colicchio's braised short rib recipe from Food & Wine magazine. I made it before and it was excellent! I made a new batch, and here are the pictures:
I started with a much bigger package of beef short ribs this time. The recipe called for flanken style ribs, which are shorter, but these worked out fine.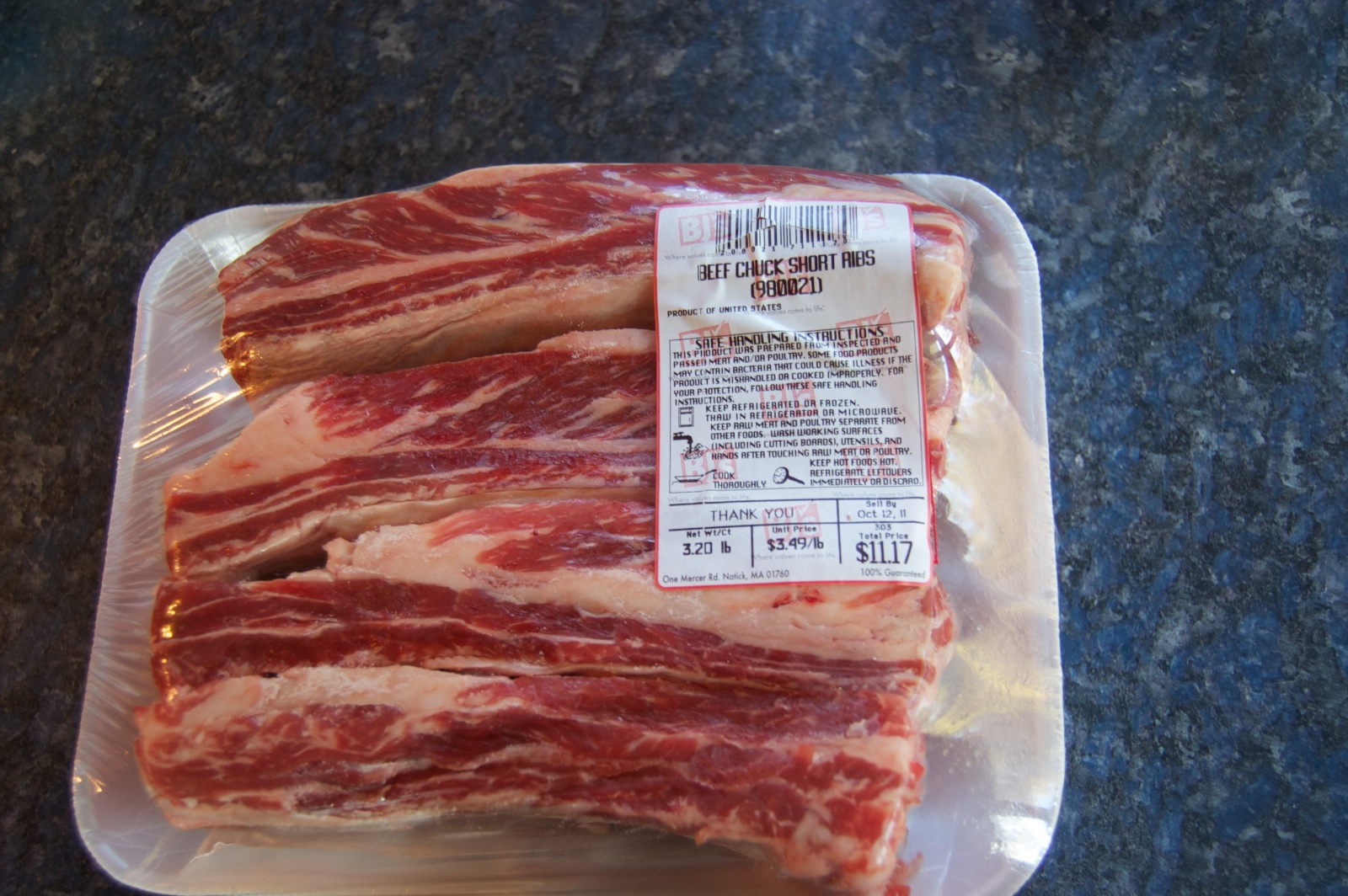 This is another style of short ribs that work, as well: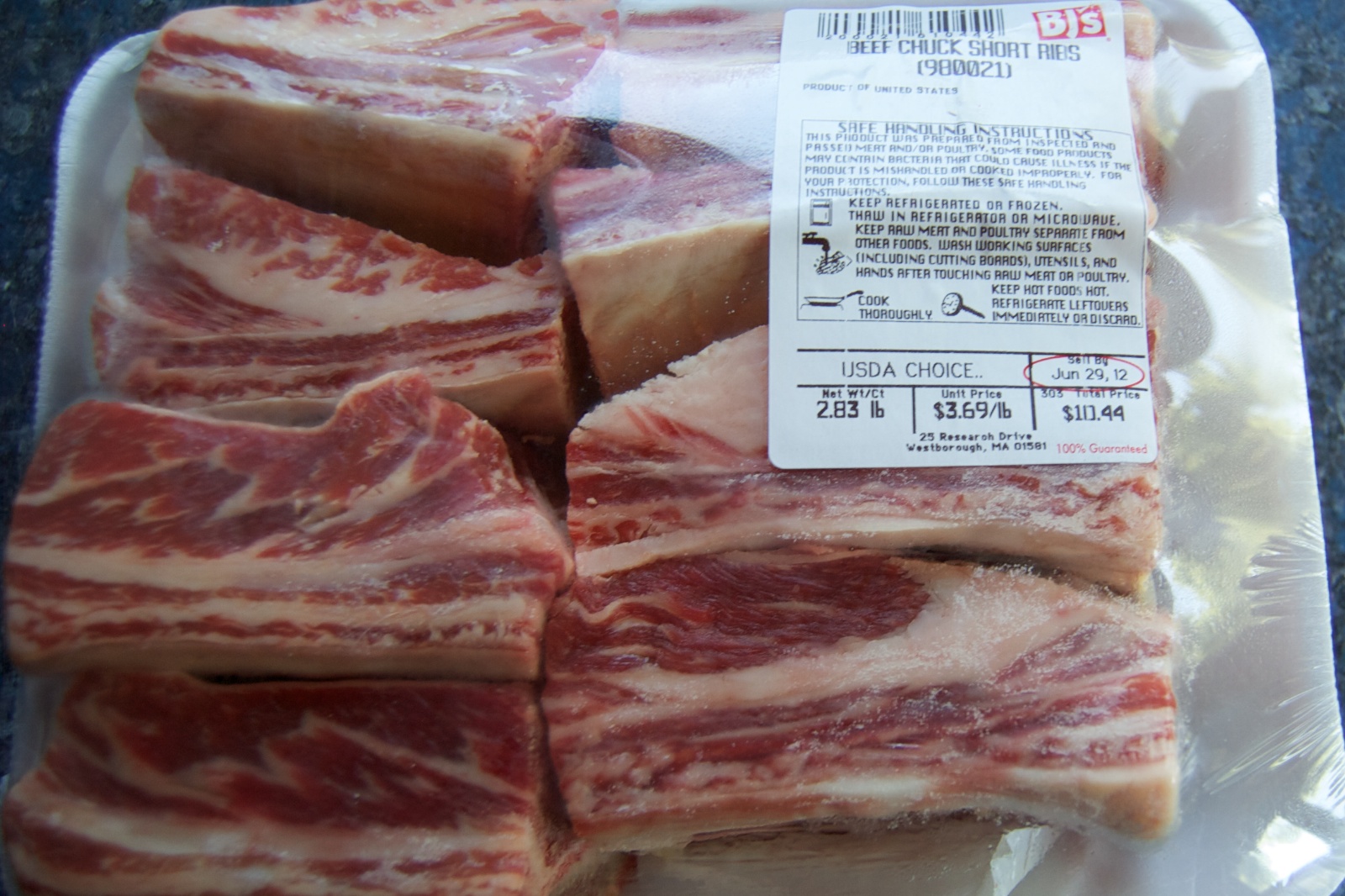 Season the ribs with salt and freshly ground black pepper.
Here's they are browning (9 minutes per side) in a really large sauté pan.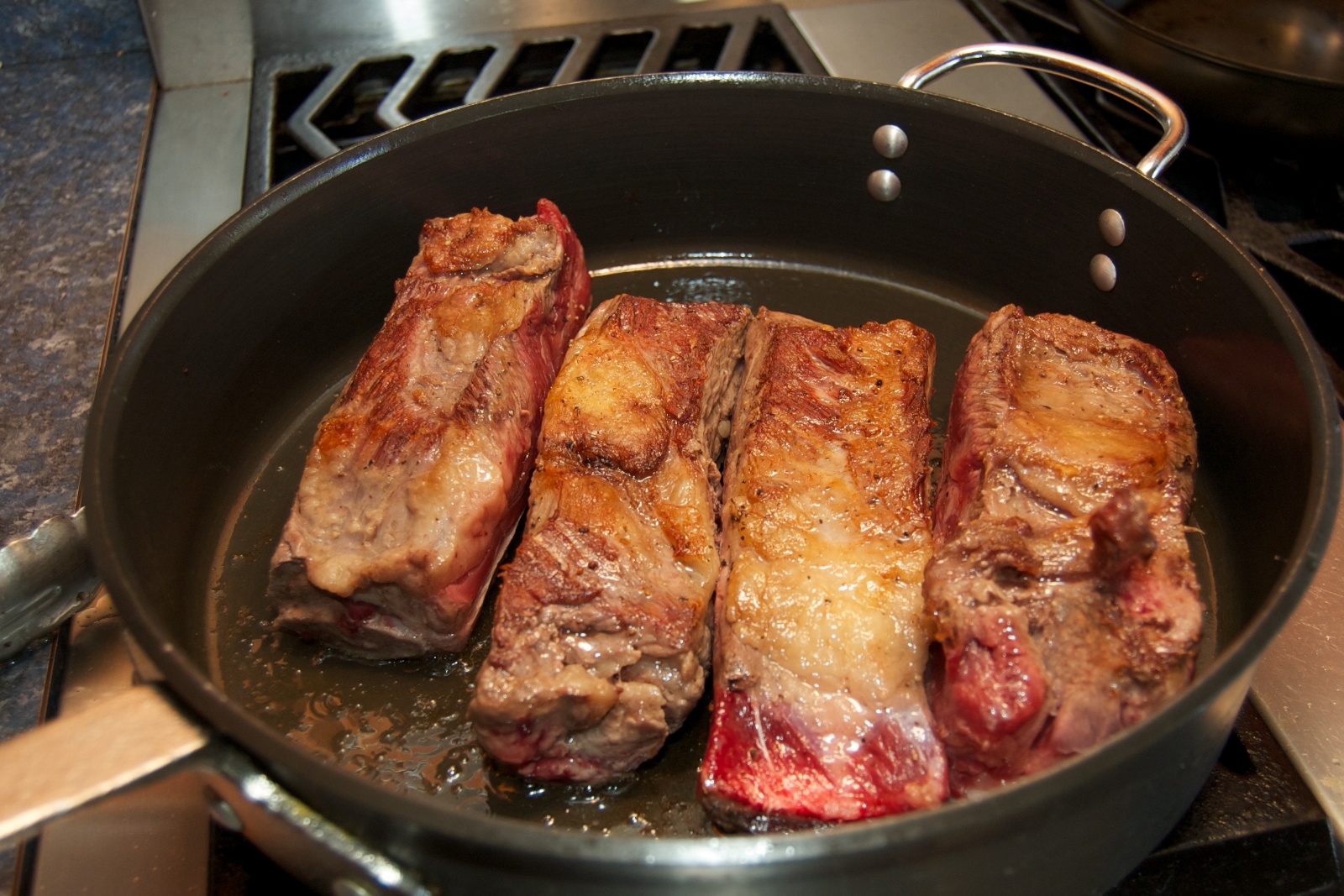 Here are even shorter short ribs browing. All of the types seem to work equally well.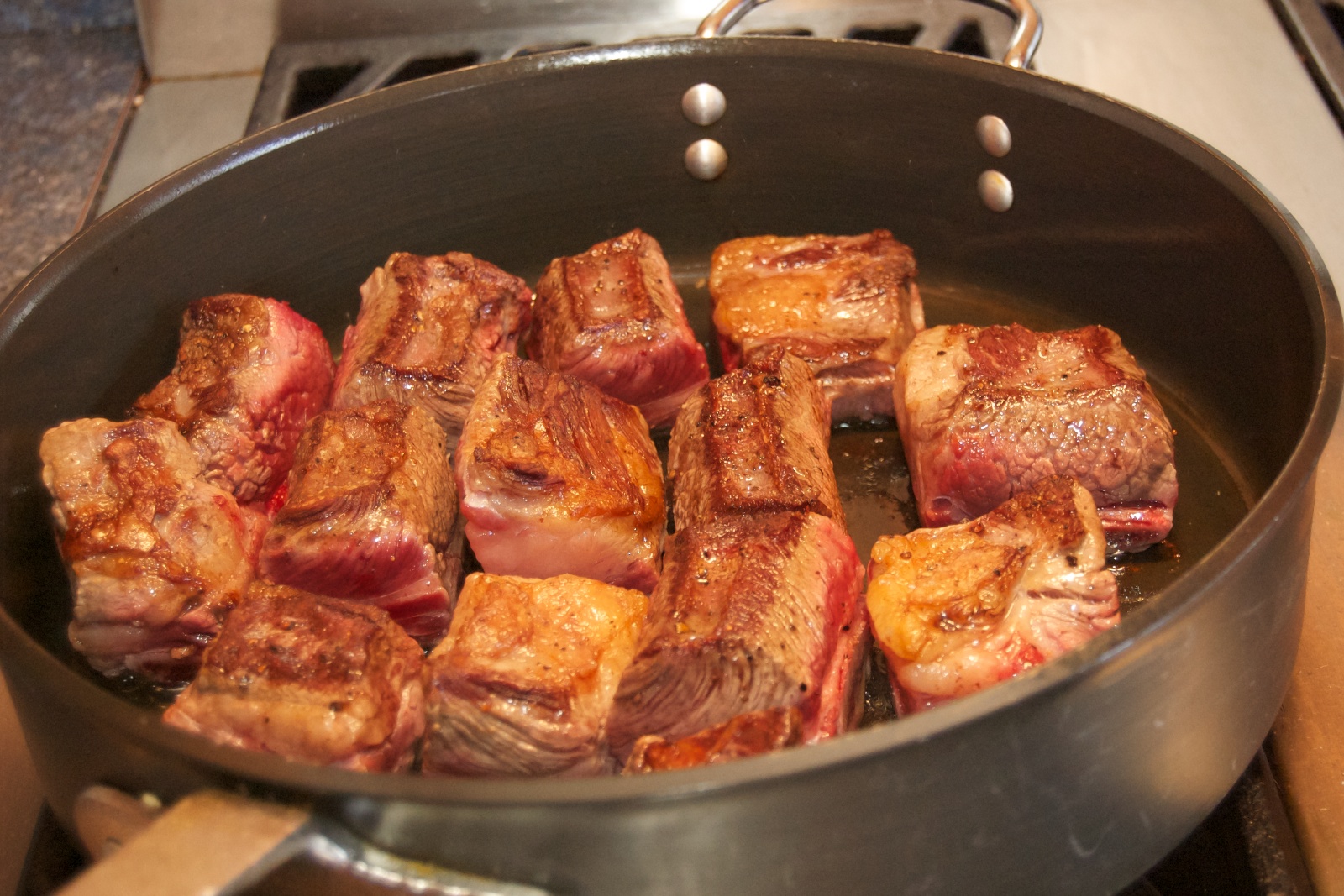 While those were cooking I chopped the vegetables for the mirepoix. That's
2 carrots, peeled and sliced 3 stalks celery, sliced 1 large yellow onion 3 cloves of garlic, peeled and cut in thick slices
You can cut the vegetables into a bigger pieces than this, and I do now, since they're really just there for flavor and are removed before serving.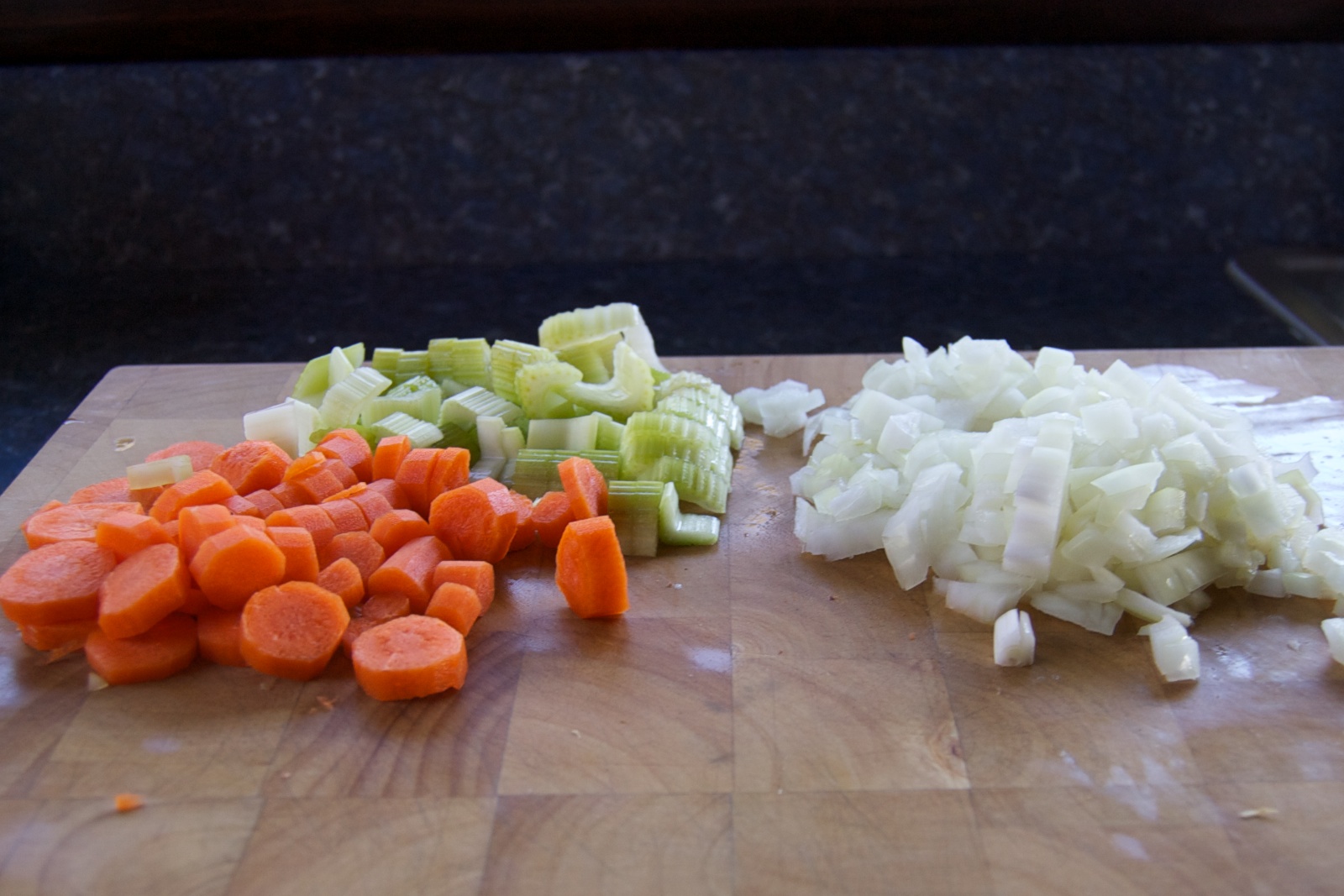 After removing the ribs from the sauté pan the vegetables go in over low heat for 20 minutes.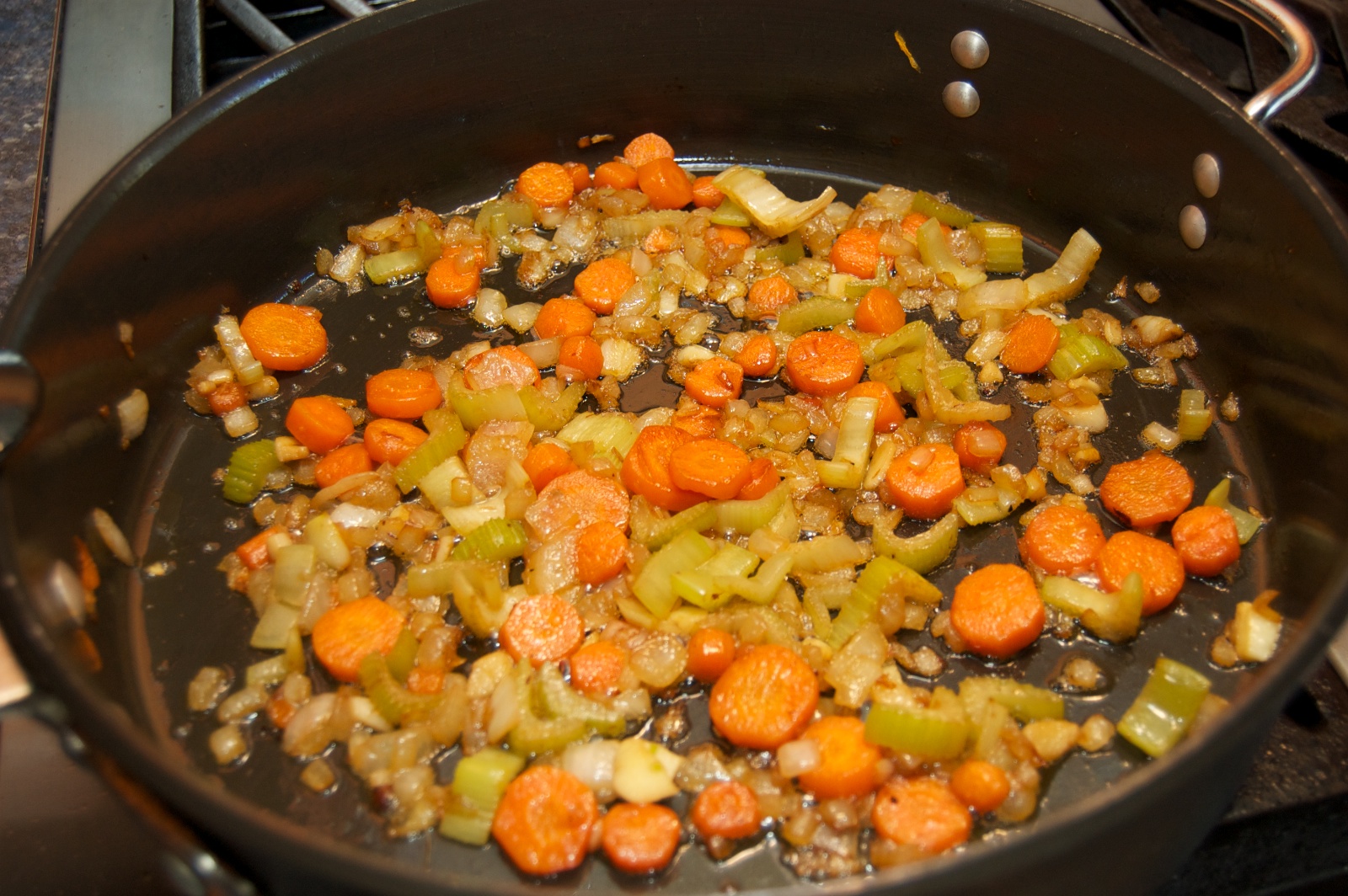 The pan get deglazed with a bottle of wine and brought back to a boil. There's a "rule" that you should only cook with wine you'd drink, and this is sort of pushing the bounds a bit.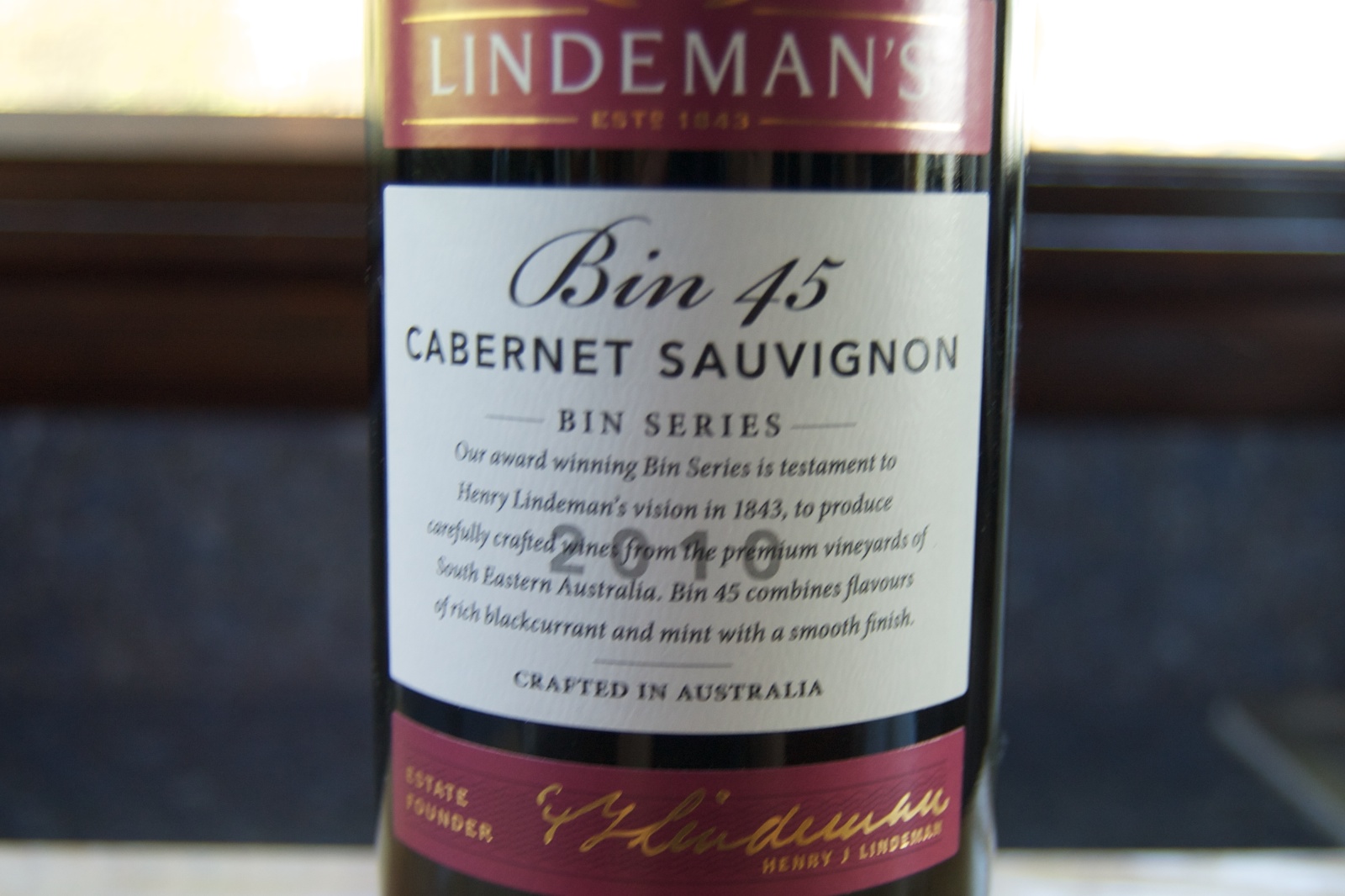 Add 3 sprigs of fresh thyme or 1/2 tsp. dried thyme.
Ready to marinate in the wine overnight in the refrigerator. Flip once in the evening.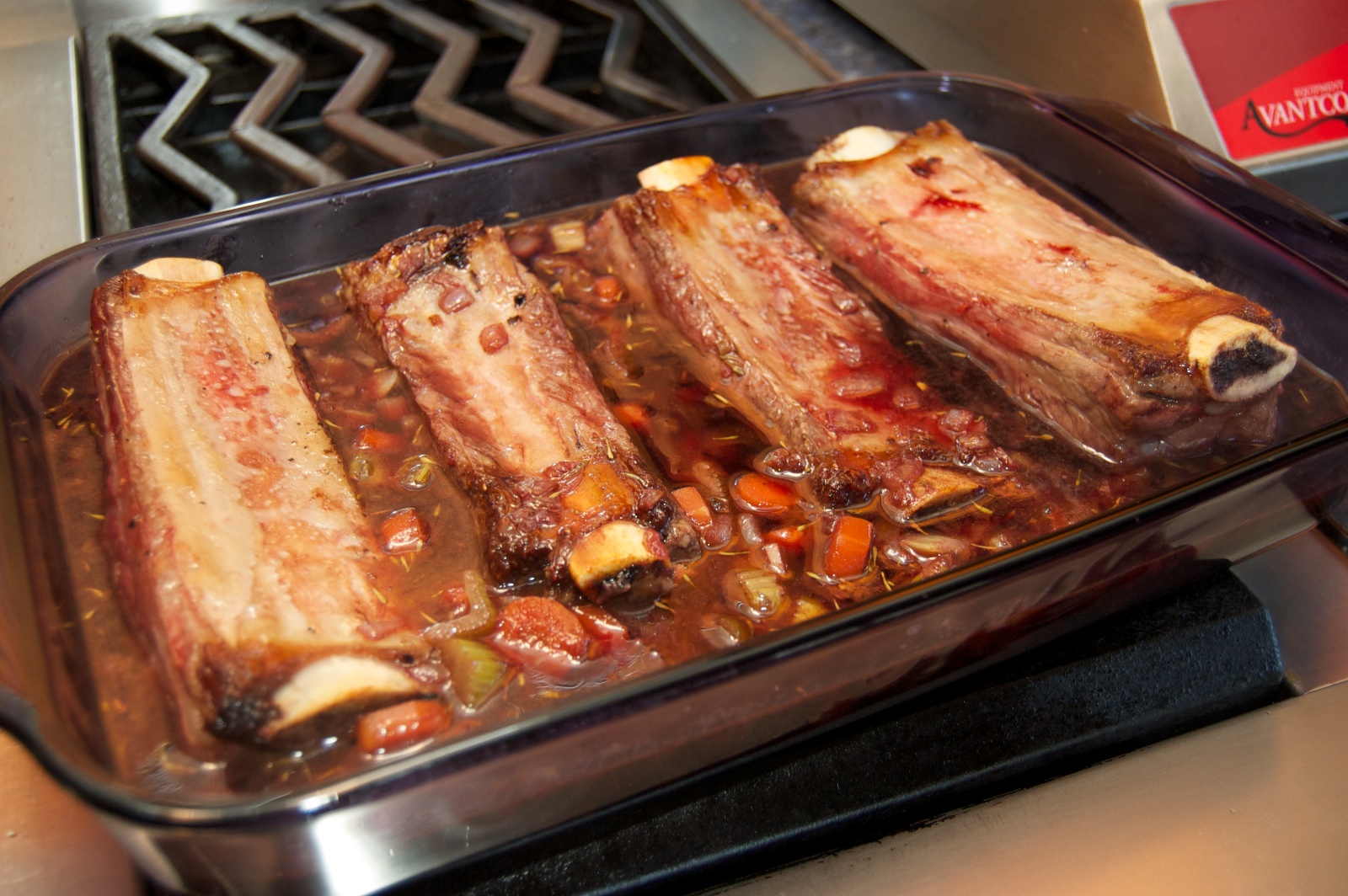 The next day, with 3 cups of chicken broth added and ready to be brought back to a boil on the stove: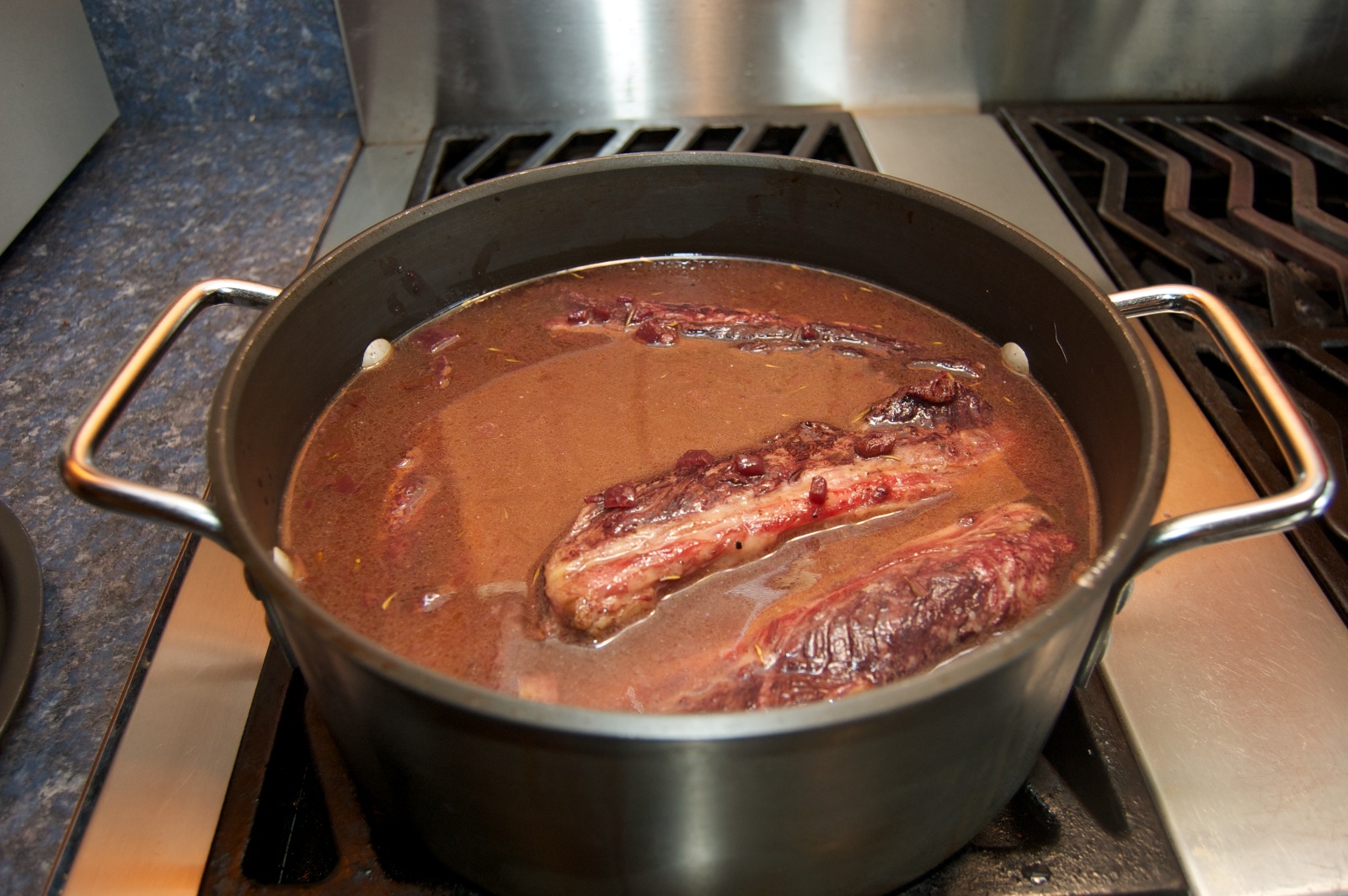 Meanwhile, preheat the oven to 350°F.
And after cooking in the oven for 90 minutes at 350°F covered. And another 45 minutes uncovered.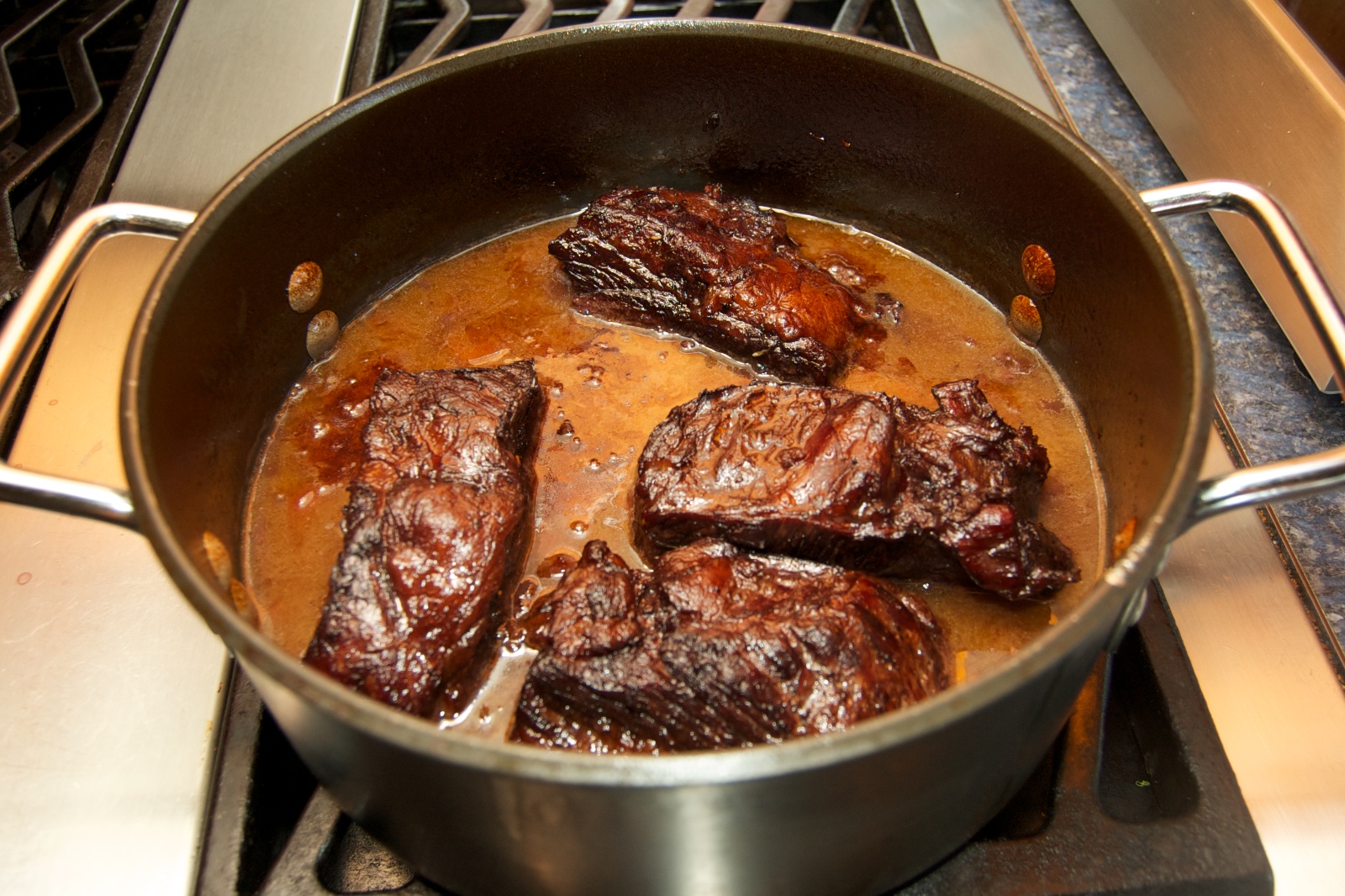 The meat removed from the juice.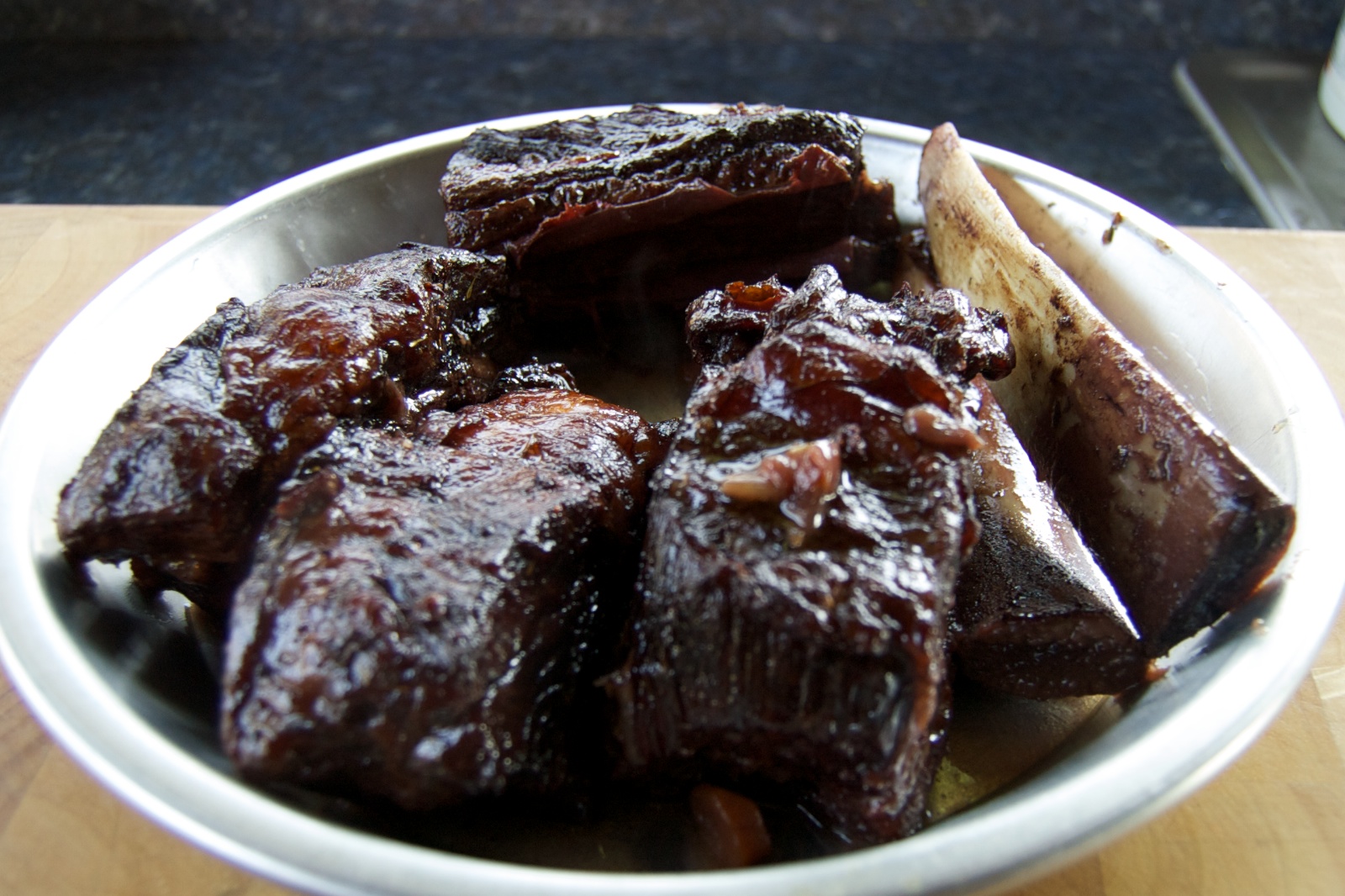 I've found the best way to separate the juice, which has quite a bit of mirepoix in it, is to strain it through a colander into a big Pyrex measuring cup. Then strain it into a smaller measuring cup through a fine mesh strainer. There should be about 2 cups of juice. I suppose the multiple step process would not be necessary if I had a really big mesh strainer, but I don't.
Here is is vacuum sealed and ready for freezing - four servings of one rib and about 3.5 oz. juice.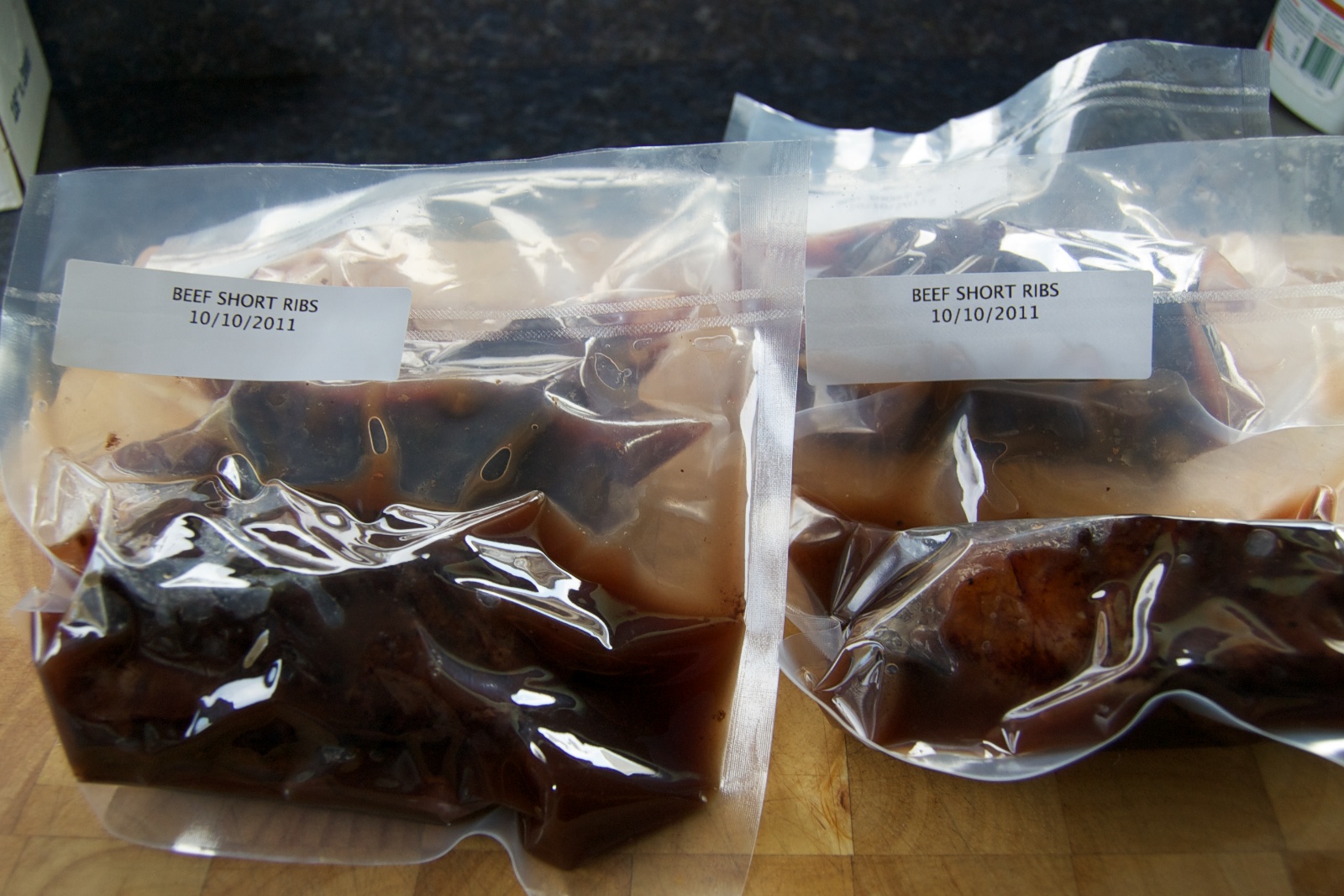 This dish is excellent with garlic mashed potatoes . The frozen short ribs can be defrosted and reheated in 45 minutes in the sous vide at 150°F. The frozen mashed potatoes are reheated boil-in-bag.