Braised short ribs with garlic mashed potatoes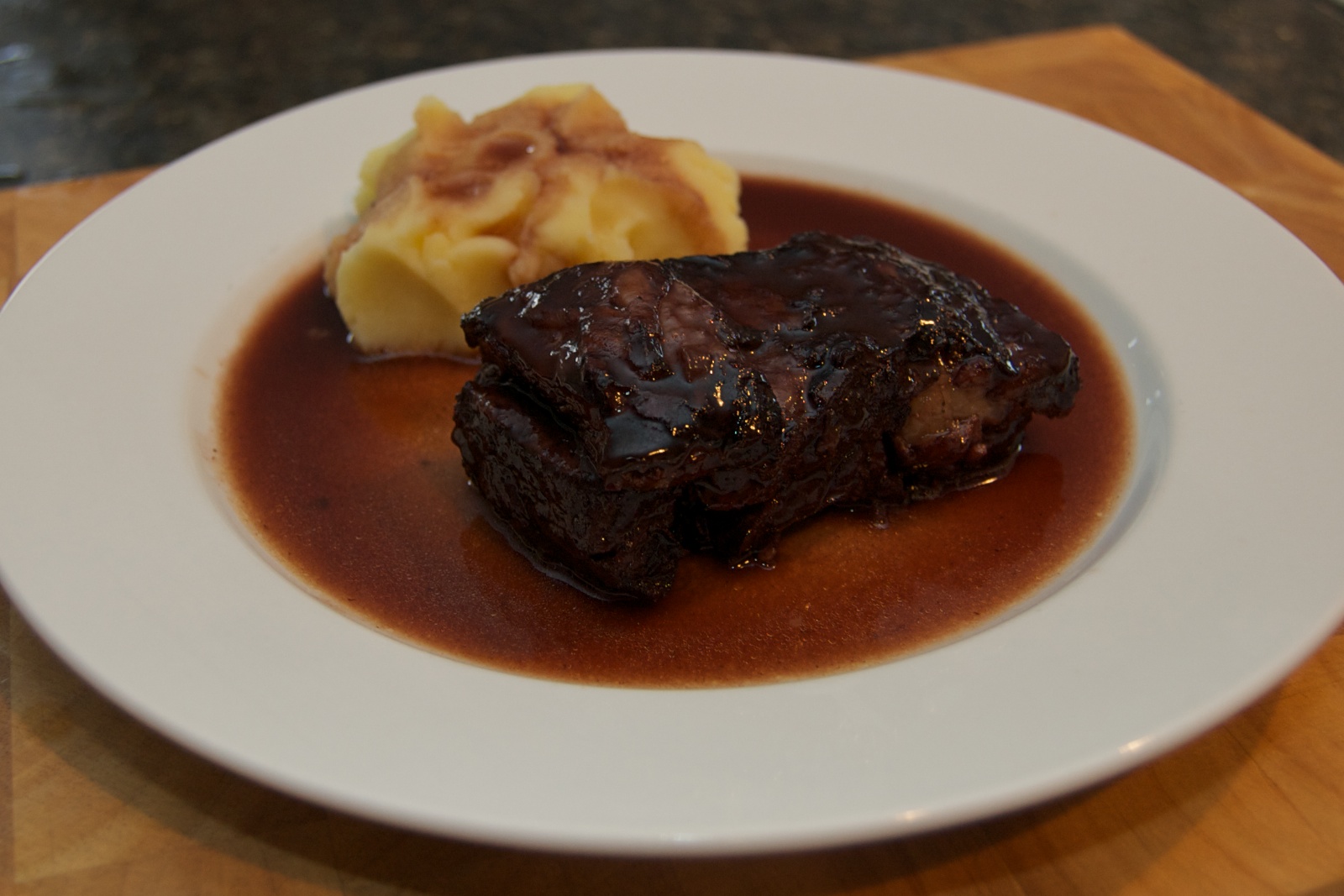 I got a package of beef short ribs in my Meat CSA and decided braised short ribs sounded good.
I did some searching and found Tom Colicchio's braised short rib recipe in Food & Wine magazine. Who am I to argue with Tom Colicchio's recipe, so I basically prepared it exactly like the recipe.
In any case, it's quite time consuming to prepare but it's exceedingly delicious, moist, and tender. I'd make it again.
The actual recipe calls for 4 pounds of short ribs, but this is only 1.4 pounds. I didn't scale back the liquid in the recipe because I was worried about not having enough liquid in the braising pan. Though I do wonder how you'd deal with 4 pounds of ribs unless you used very large pans, however.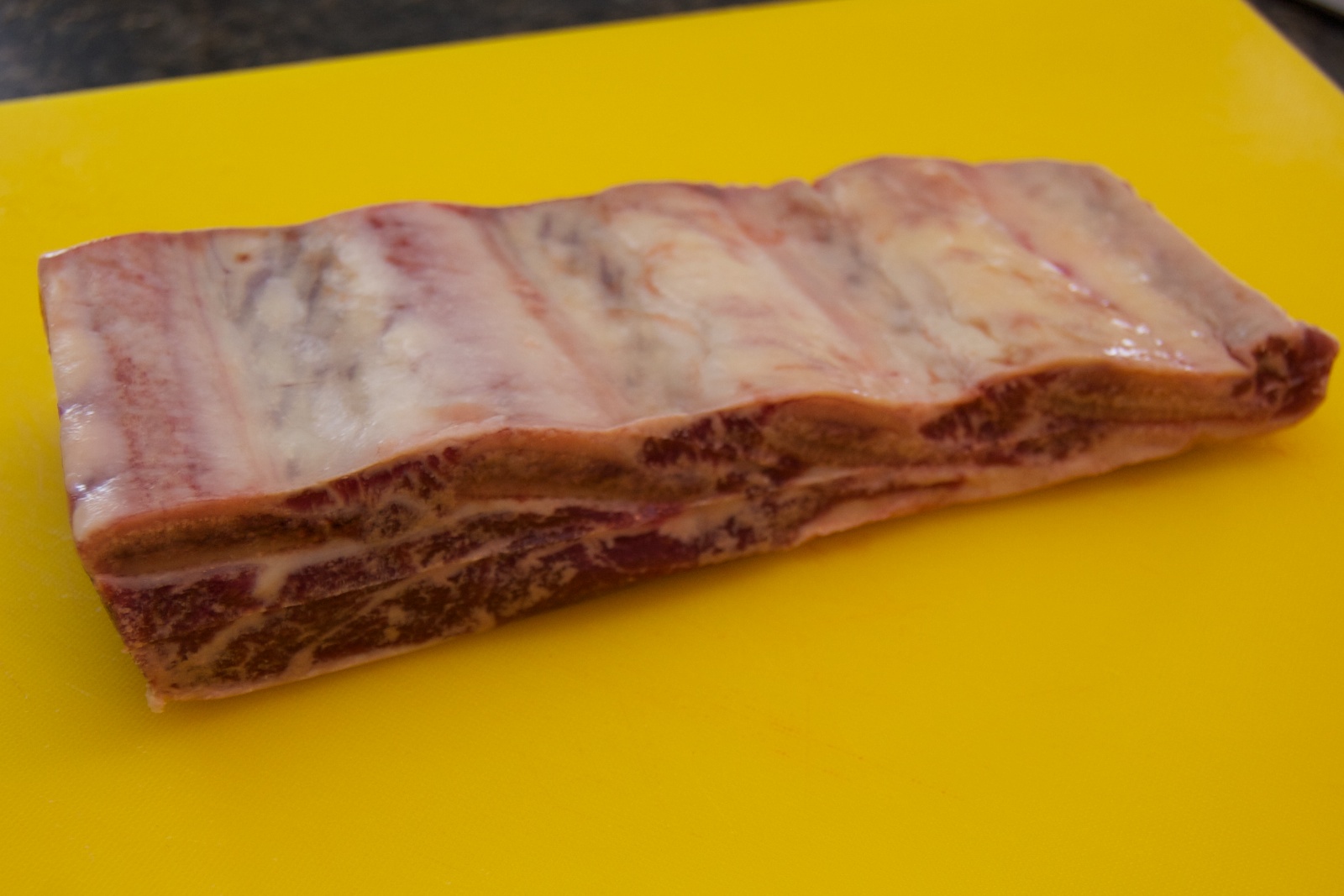 After browning for 18 minutes in a sauté pan: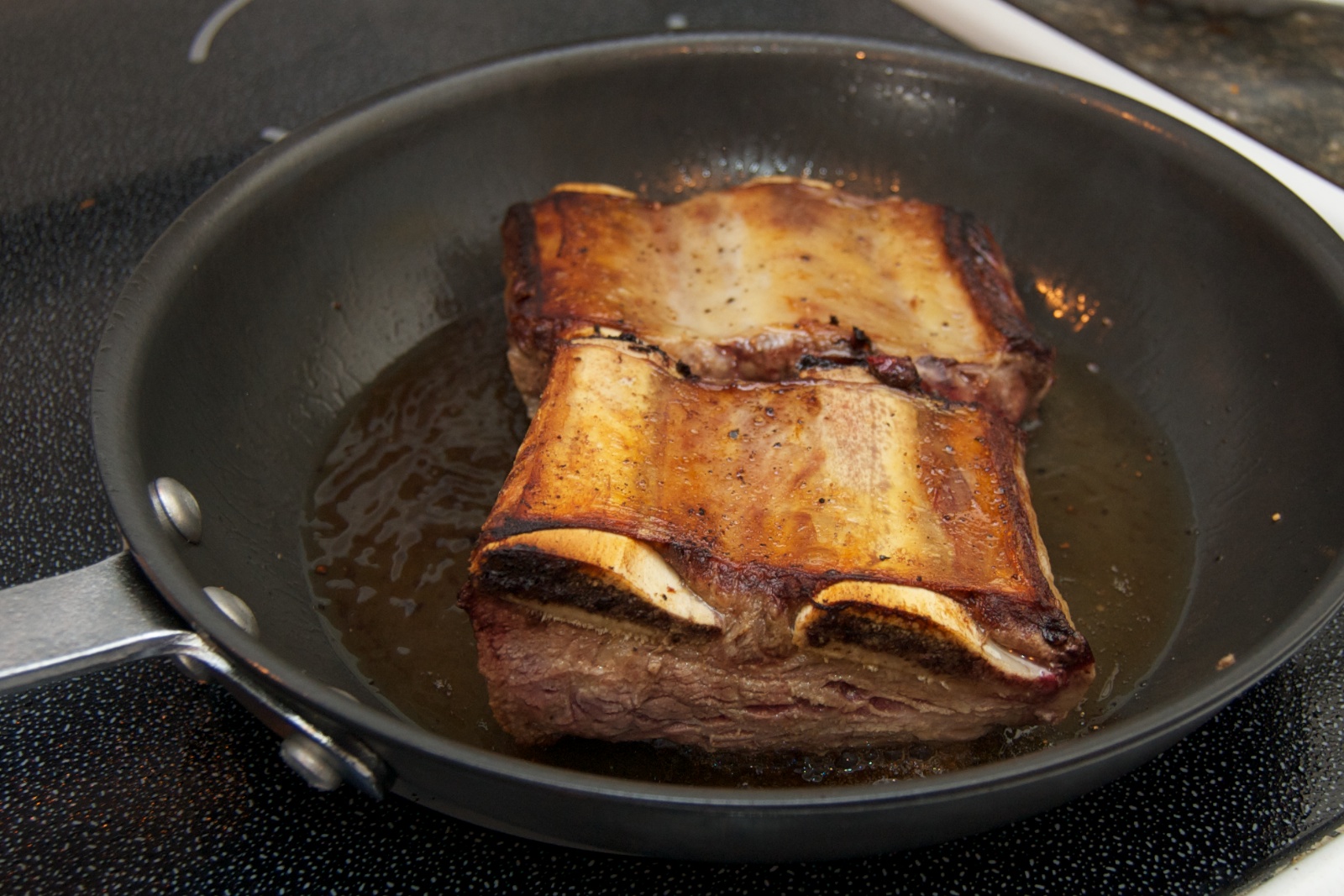 Browned vegetables for the wine marinade, another 20 minutes.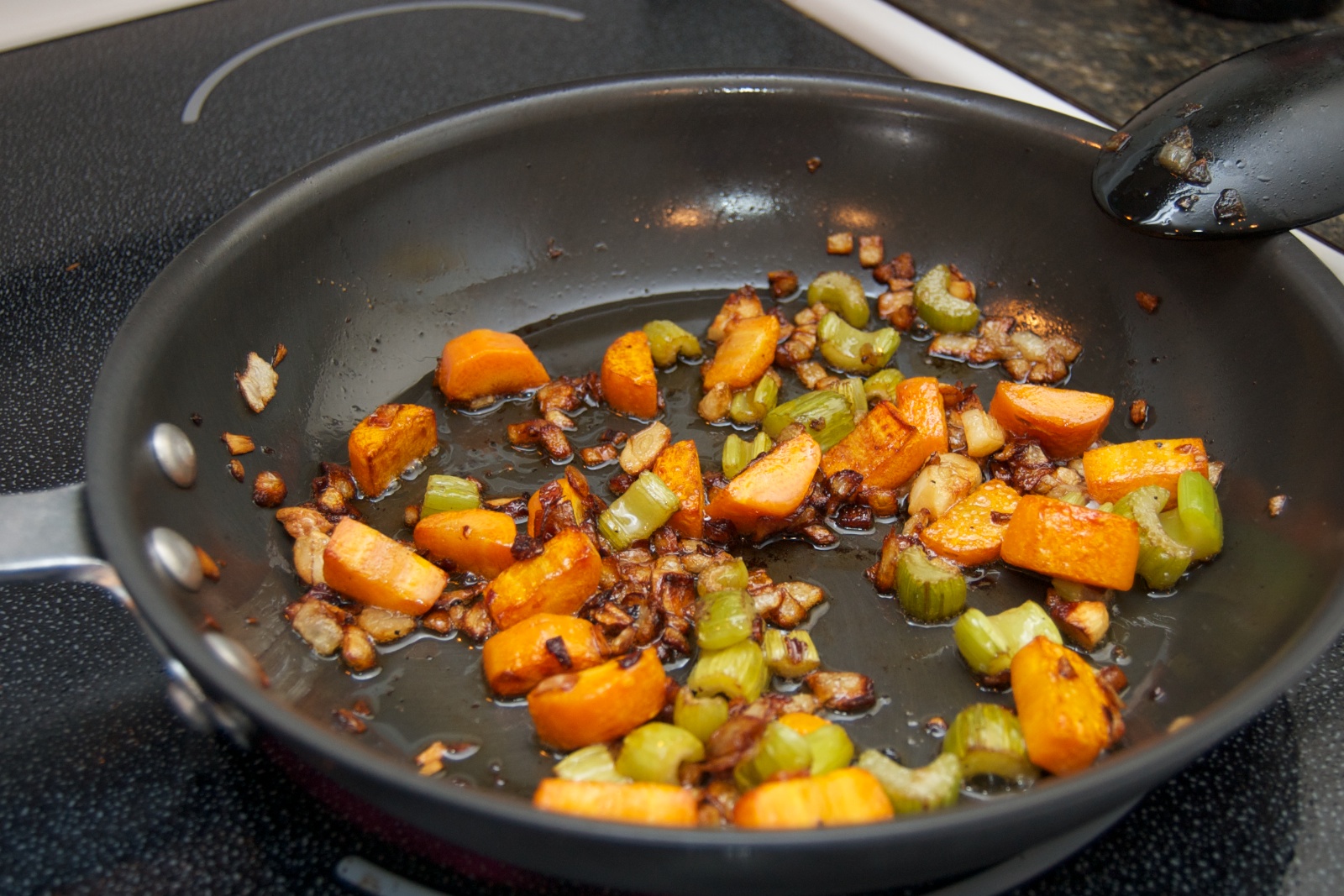 Ribs in wine marinade; this goes into the refrigerator overnight. That's almost an entire bottle of Yellow Tail cabernet sauvignon. This is pushing the envelope for "only cook with wine that you'd drink" but it turned out great.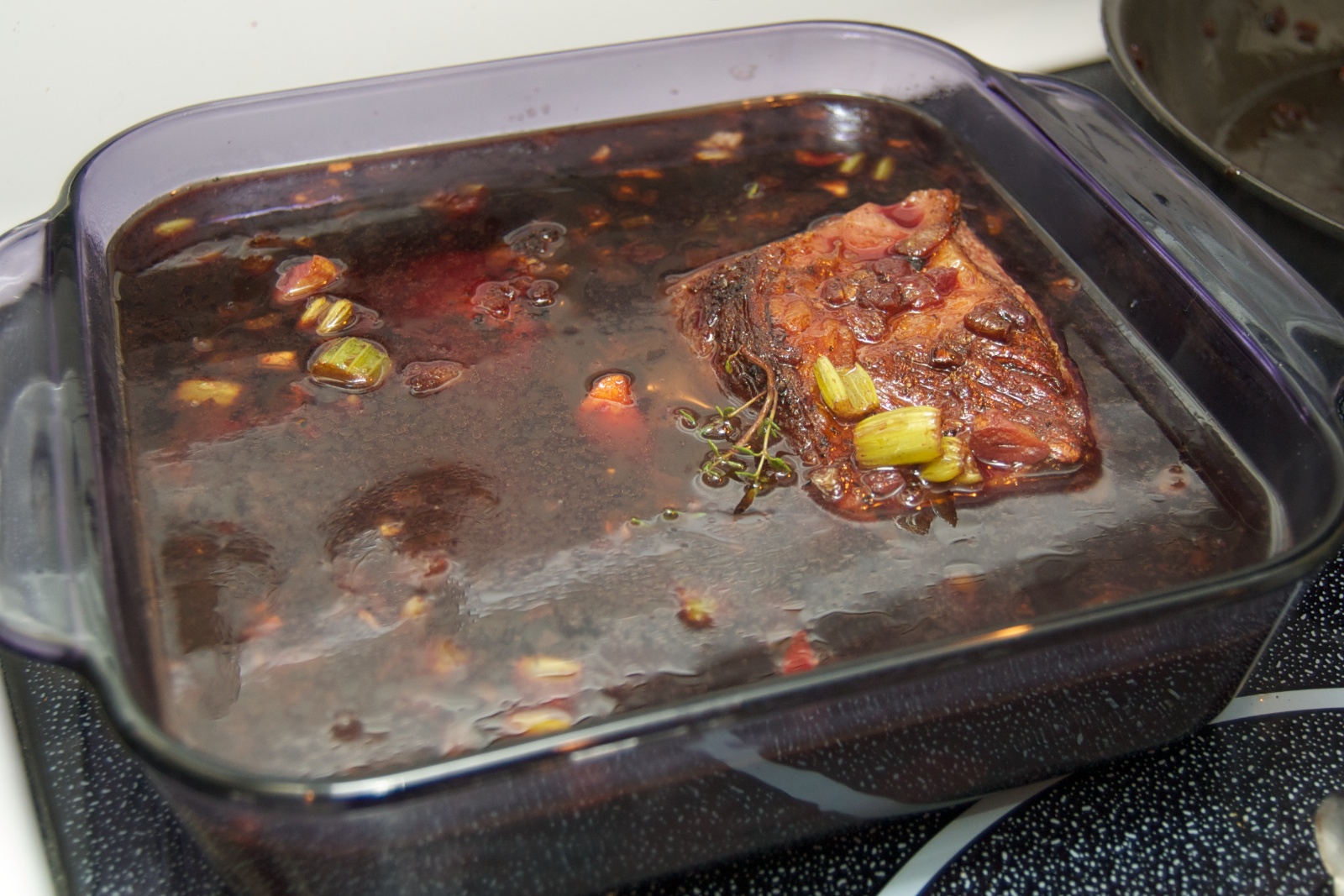 I followed the chef's suggestion to strain the marinating liquid and add new celery, carrots, onion, and garlic in the braising liquid.
After cooking for 2 hours and 15 minutes in the oven; I told you this recipe takes a long time to make!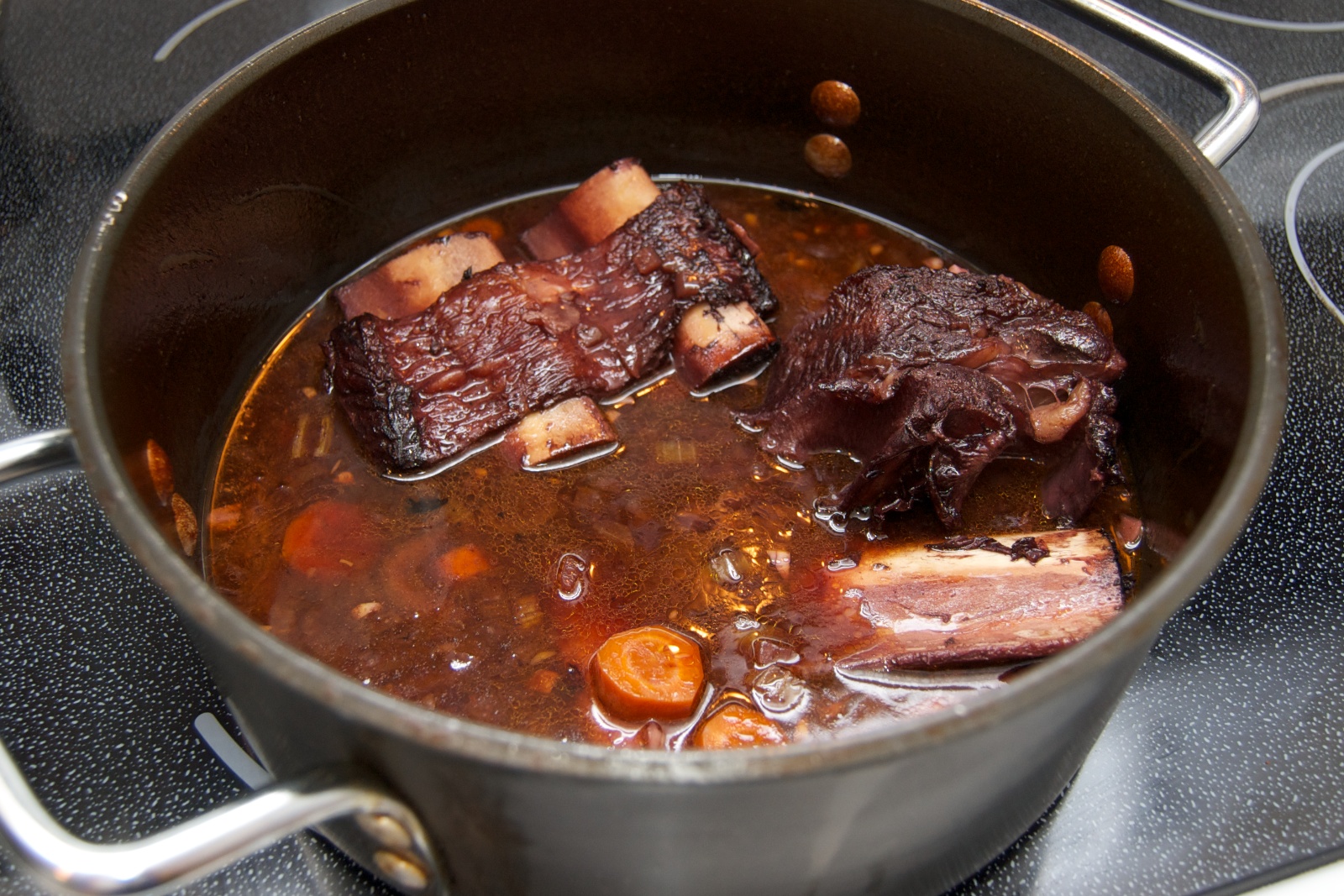 All cooked. It's so tender it just fell right off the bone. I packaged 6 oz. of strained braising liquid for each serving, but that's way more than you need. 2 or 3 fluid oz. is more than enough.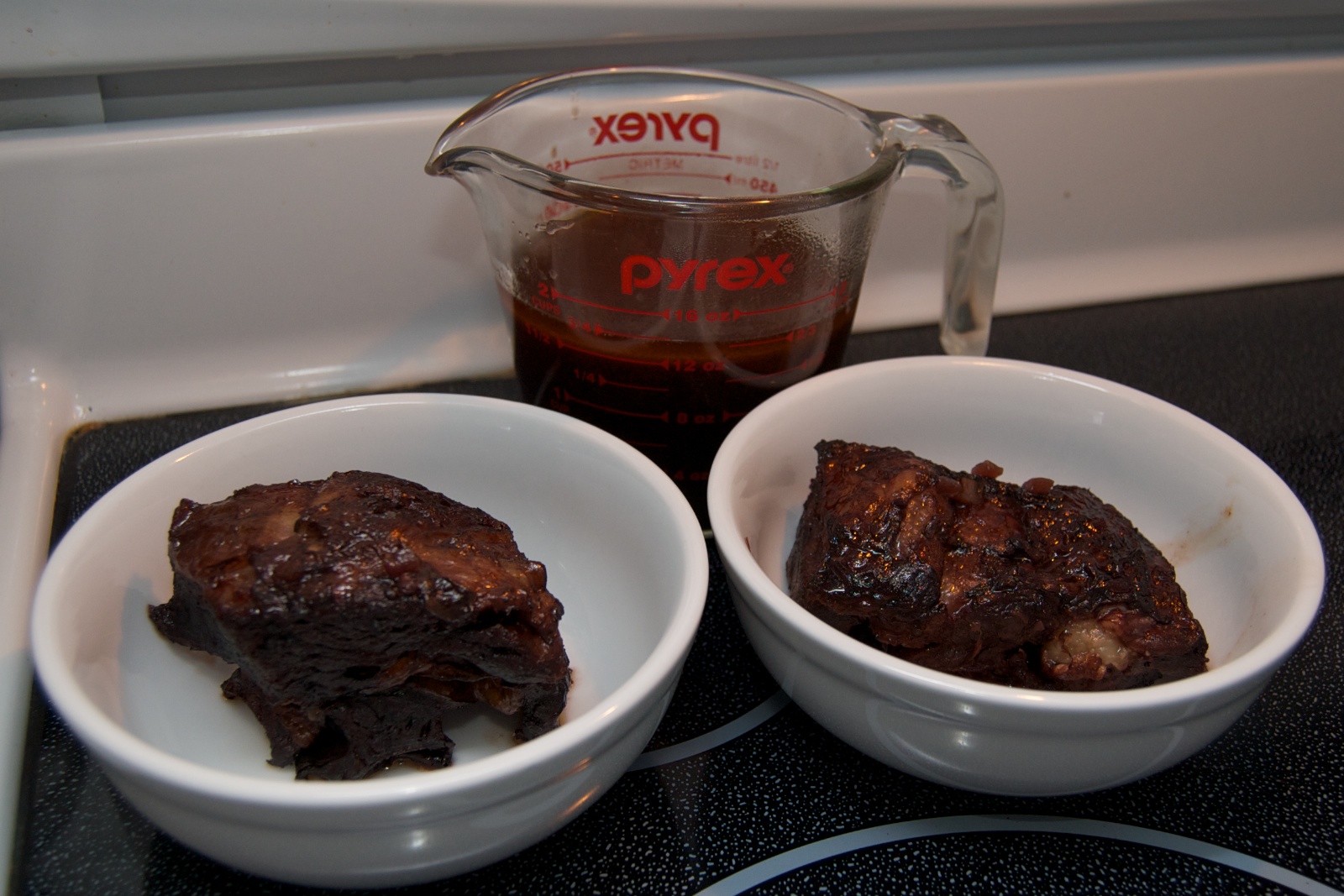 After all this effort I wasn't actually that hungry for short ribs anymore, so I vacuum sealed and froze them in two packages. To reheat, I just dropped a frozen package into the sous vide at 140°F for about 45 minutes and it turned out perfect.
I forgot the step about finishing it under the broiler, which probably would have made it even better. But it was excellent the way it was.