Chicken Balsamic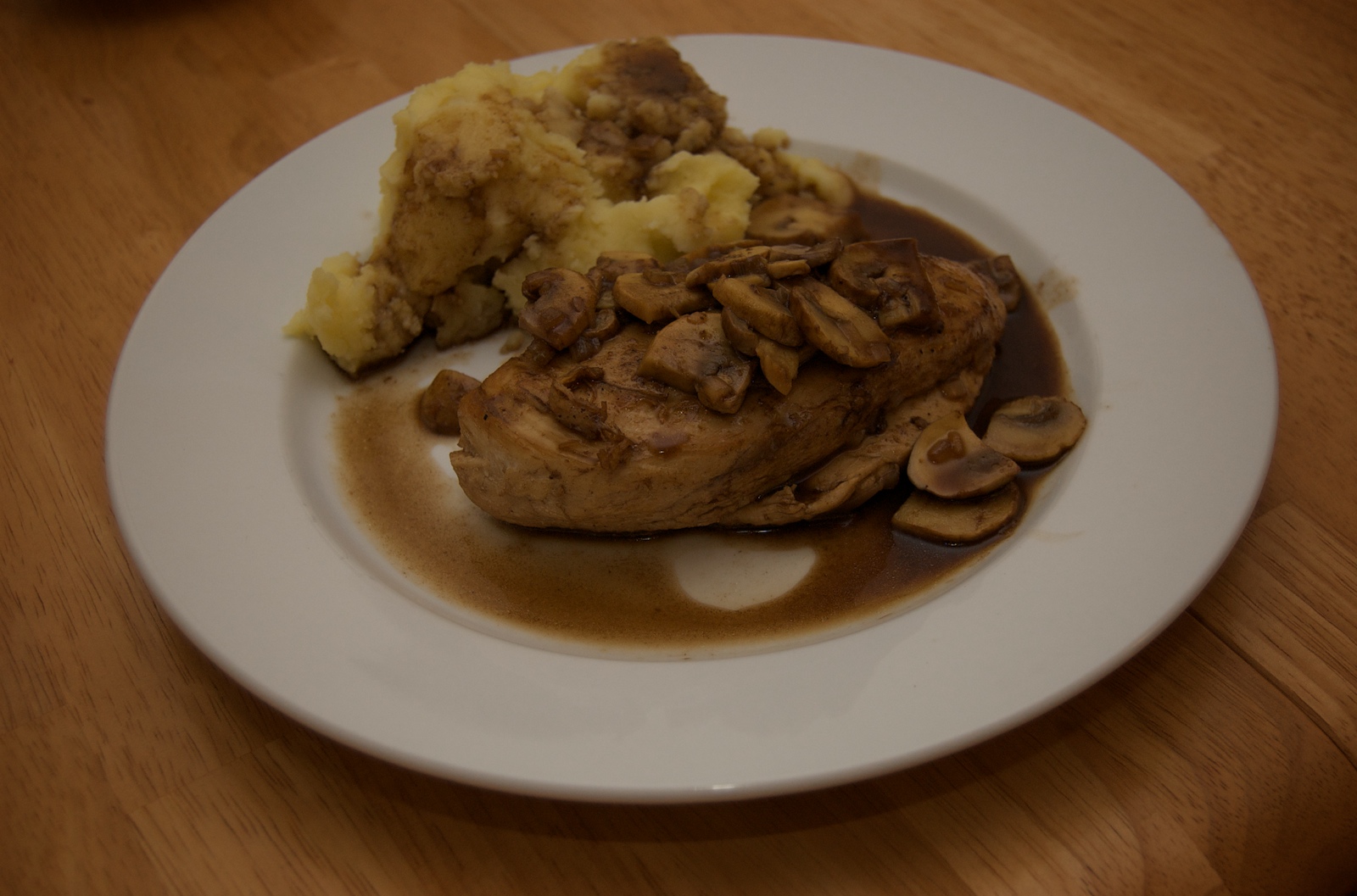 Note: There is an updated, and I think better, recipe as .
This is just a simple chicken dish that seems appropriate for a cold evening.
2 chicken breasts 8 oz. chicken stock mushrooms, sliced shallot, minced balsamic vinegar
Season the chicken with salt, pepper, and garlic powder.
Add olive oil to a hot sauté pan medium-high heat. Sear one side of the chicken breast. Flip the chicken over and add the shallot.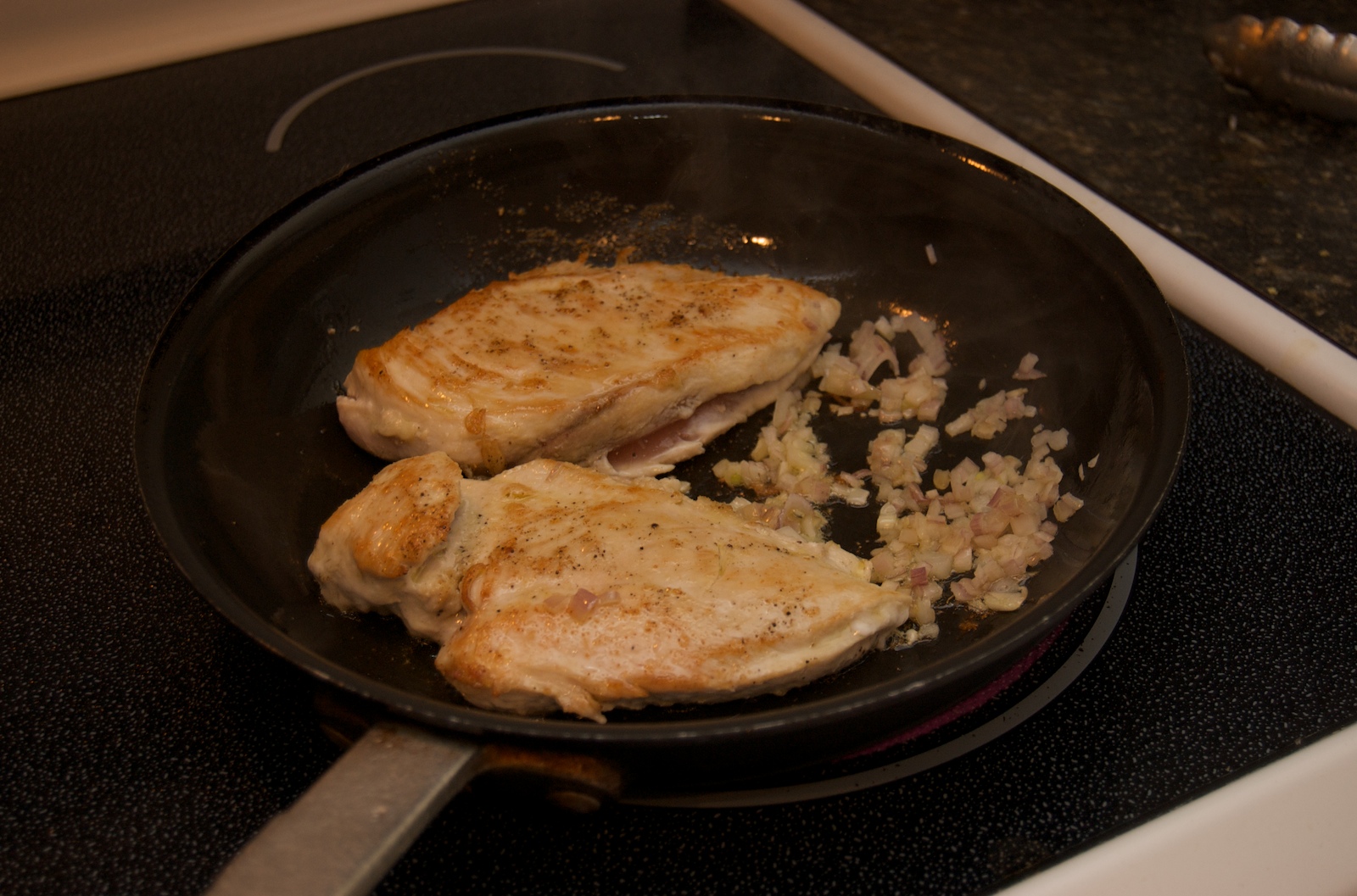 When the other side is browned, add the chicken stock and some balsamic vinegar, to taste (a couple tablespoons or more).
Add the mushrooms.
Heat, uncovered, until the chicken reaches an internal temperature of 160°F, about 10-15 minutes. Remove the chicken.
Reduce the sauce. Serve. Pictured with garlic mashed potatoes .