Roasted chicken, pan gravy, rice, sautéed fresh baby spinach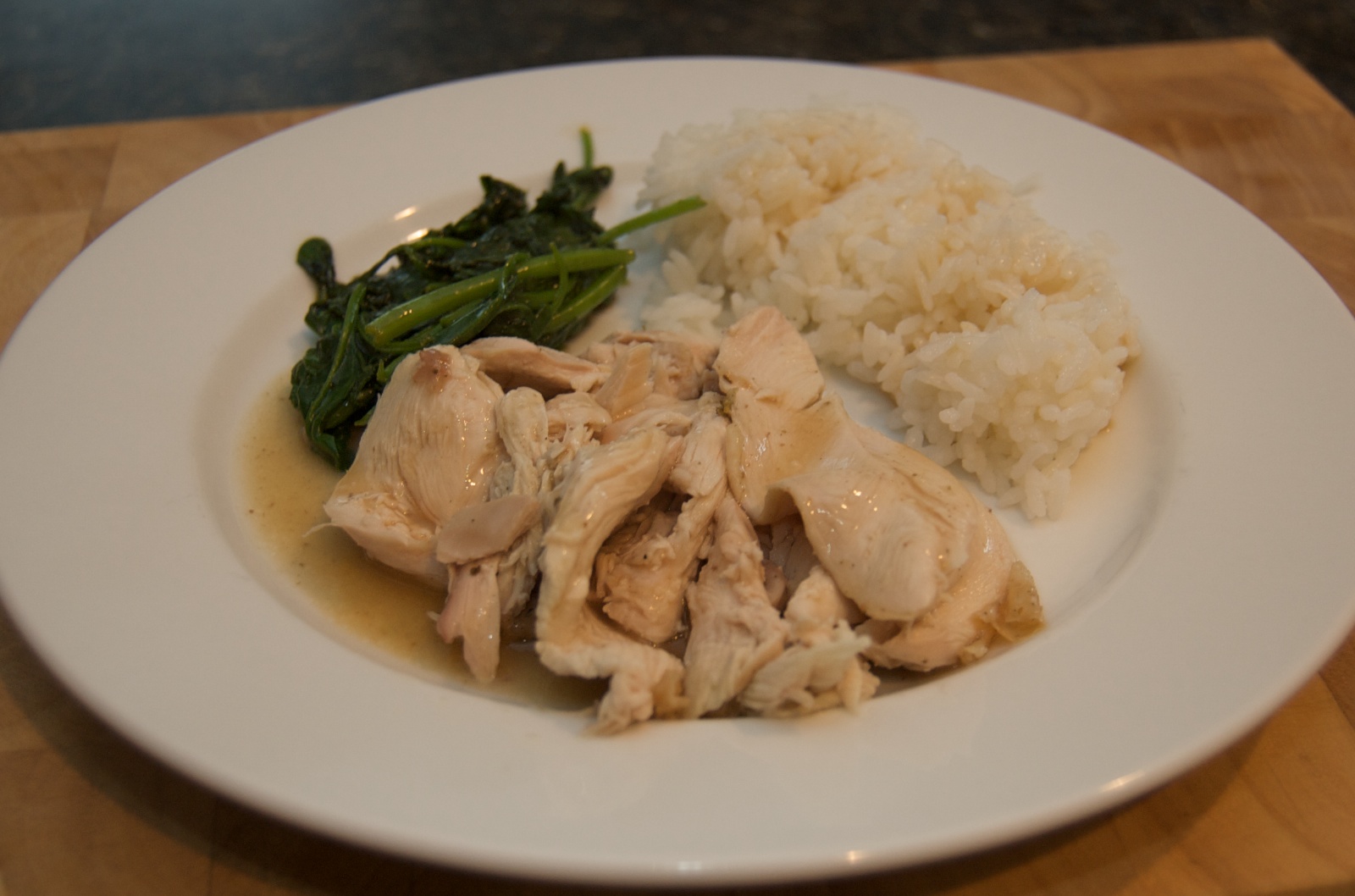 I received a small (2.5 pound) fresh chicken in my meat CSA this month and decided to just go simple with it.
I rubbed the chicken with salt, pepper, garlic powder, and sage and roasted it at 400°F for 40 minutes, until the internal temperature reached 160°F.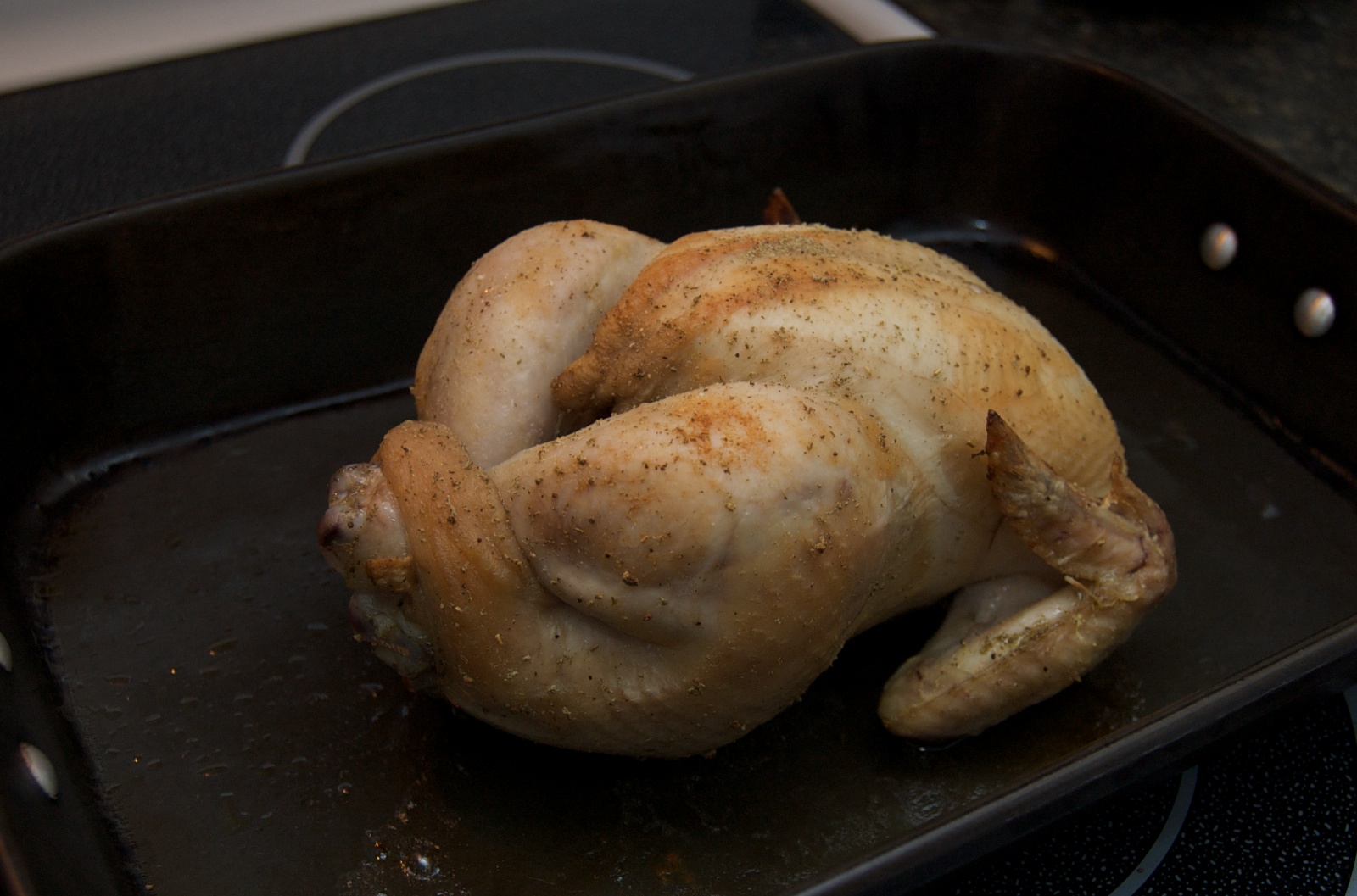 The careful reader of this blog should have noted that I did not use a vacuum sealer, sous vide machine, smoker, deep fryer, or any unusual appliances. I used the oven.
The pan gravy is just the juices from the roasting pan reheated on the stove and deglazed with a slurry of all-purpose flour and water, and a little soy sauce. I strained it before serving.
The sautéed spinach is just fresh baby spinach from the farmers' market sautéed in a little olive oil until just barely wilted. It's seasoned with pepper and a little soy sauce.
And if I was presenting the whole chicken at the table, yes, I would have clipped the wings tips at the first joint prior to roasting as they inevitably will become overcooked.