BLTA - Bacon, Lettuce, Tomato and Avocado sandwich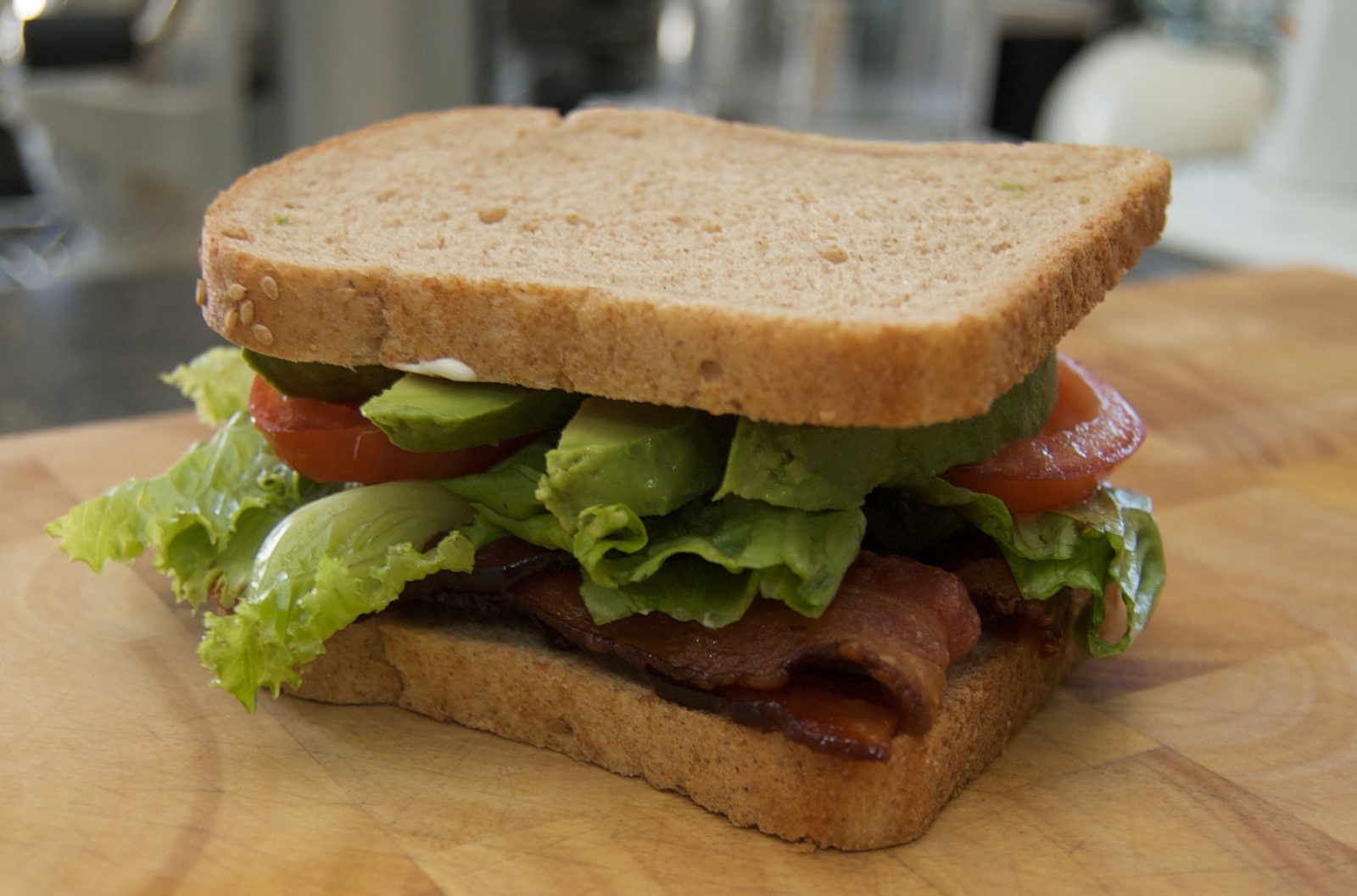 The BLT is one of my favorite sandwiches, and it's even better with some avocado. With frozen, pre-cooked bacon it's super easy to make, too.
This is Vermont Smoke and Cure bacon, local lettuce from my Wellspring Farm CSA . It's a little early for tomatoes in Vermont, and of course avocados don't grow here. The bread is Vermont Bread Company alfalfa sprout.