Citrus garlic striped bass taco with salsa fresca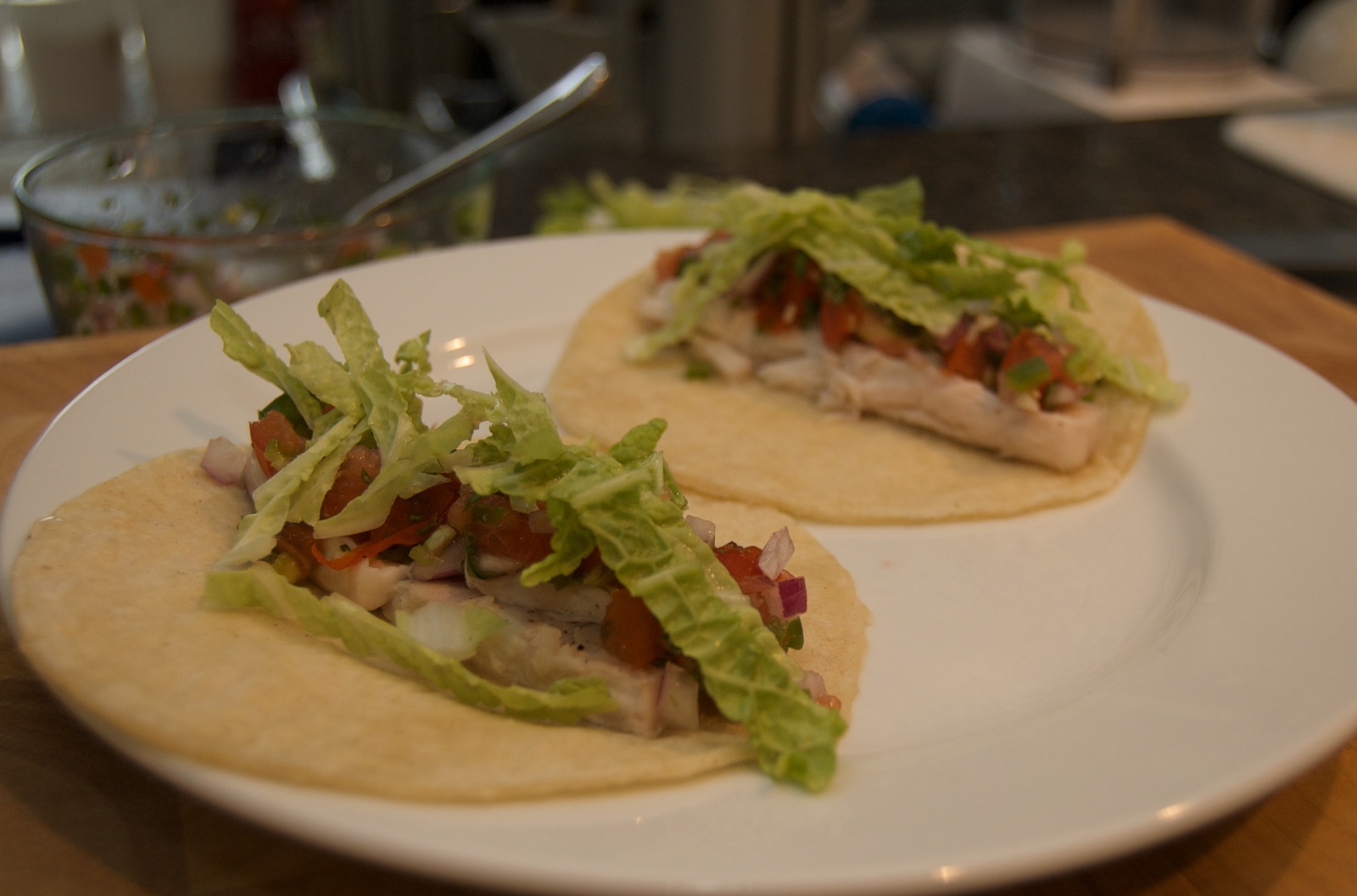 Delicious and healthy fish tacos. The salsa fresca has jalapeños, red onion, tomato, garlic, cilantro, and lime, and they're topped with shredded napa cabbage.
Any white fish could be used - I used striped bass (about 0.6 lbs.).
Season with salt, pepper, and place in a vacuum bag with juice of a half of a lemon, half of a lime, a couple cloves of garlic, and a tbsp. olive oil. Vacuum seal and marinate in the refrigerator for an hour.
You could just marinate in a bowl, though you'd need to make a lot more marinade.
My intention was to sous vide for 35 minutes at 139°F and then finish it off on the grill. I was foiled by a torrential downpour as I was just about to grill so I didn't get the extra flavor of grilling, but it was still delicious!
You could also just cook it all the way through on the grill, and eliminate the sous vide step entirely.
I prepared steamed corn tortillas as I did for my smoked pork tacos .
And a half batch of salsa fresca .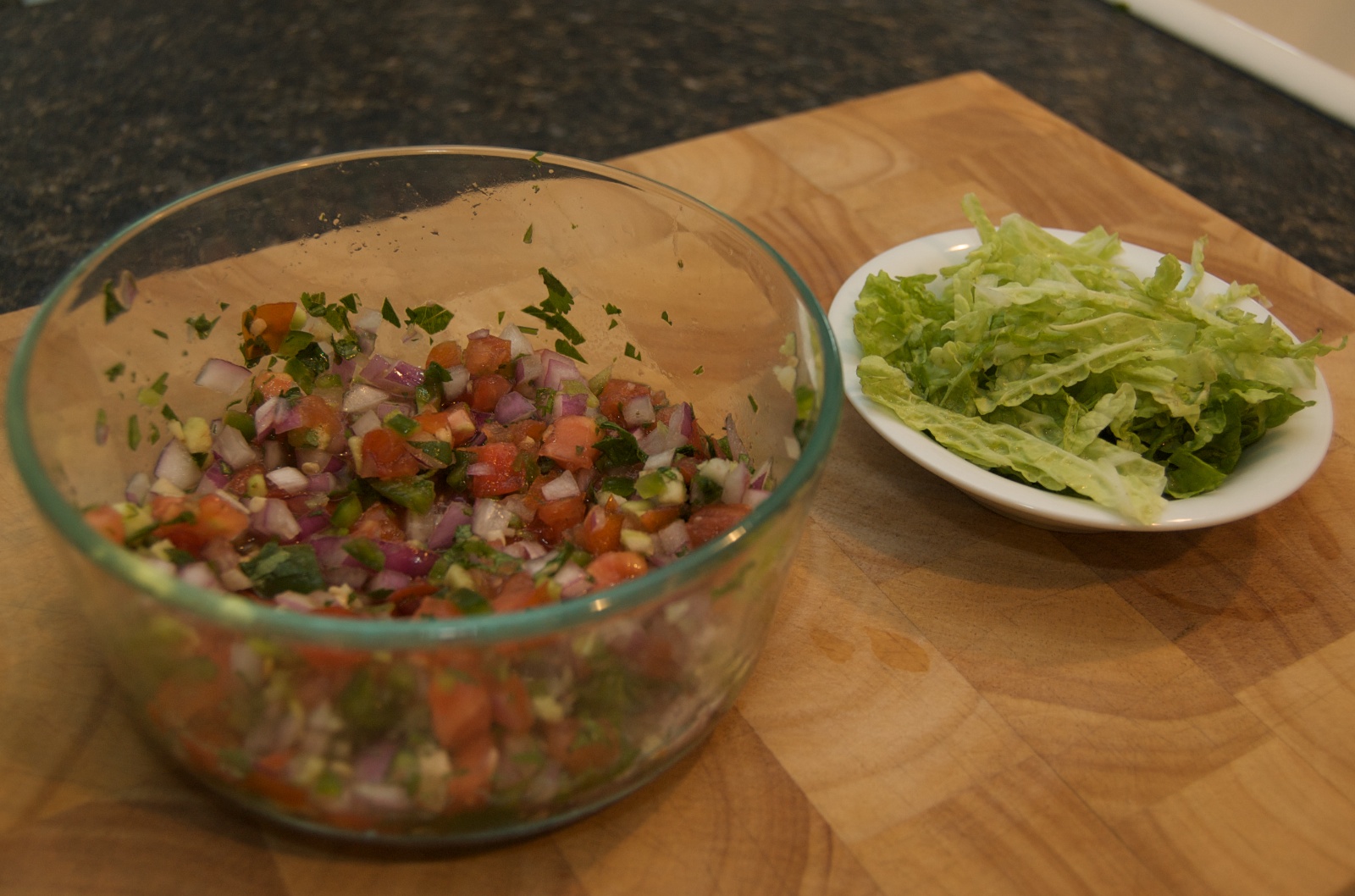 The tacos were assembled with a steamed corn tortilla, several thin slices of fish, several spoonfuls of salsa fresca, and a topping of shredded napa cabbage. Lettuce also works.
This meal also works really well with flour tortillas, which also have the advantage of being able to be easily reheated in the microwave by placing them in a warm, damp kitchen towel and microwaving for 0:45.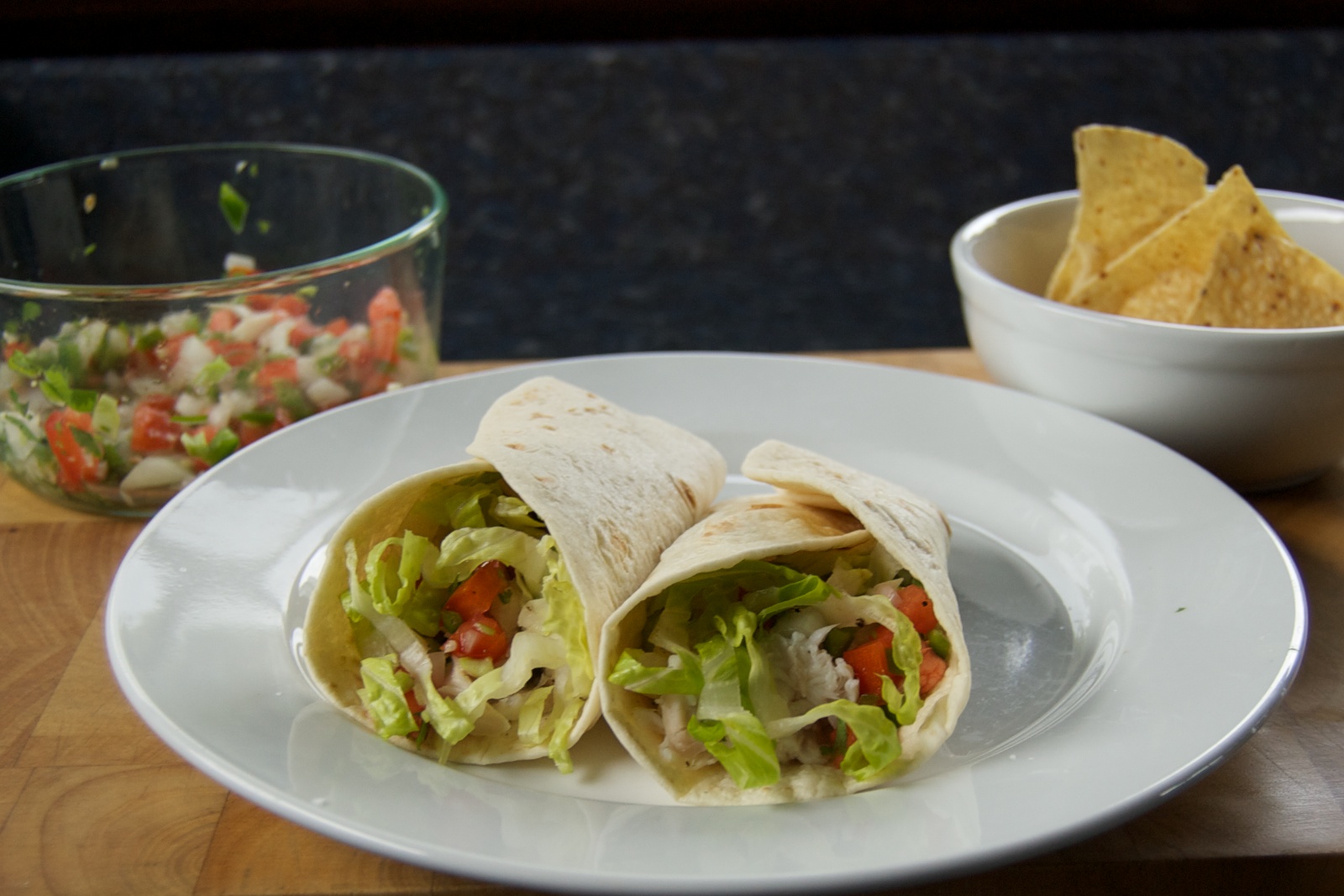 The filling keeps well vacuum sealed and frozen so you can make a quick fish taco any time. Or at least any time you have the ingredients to make salsa fresca.