Salsa Fresca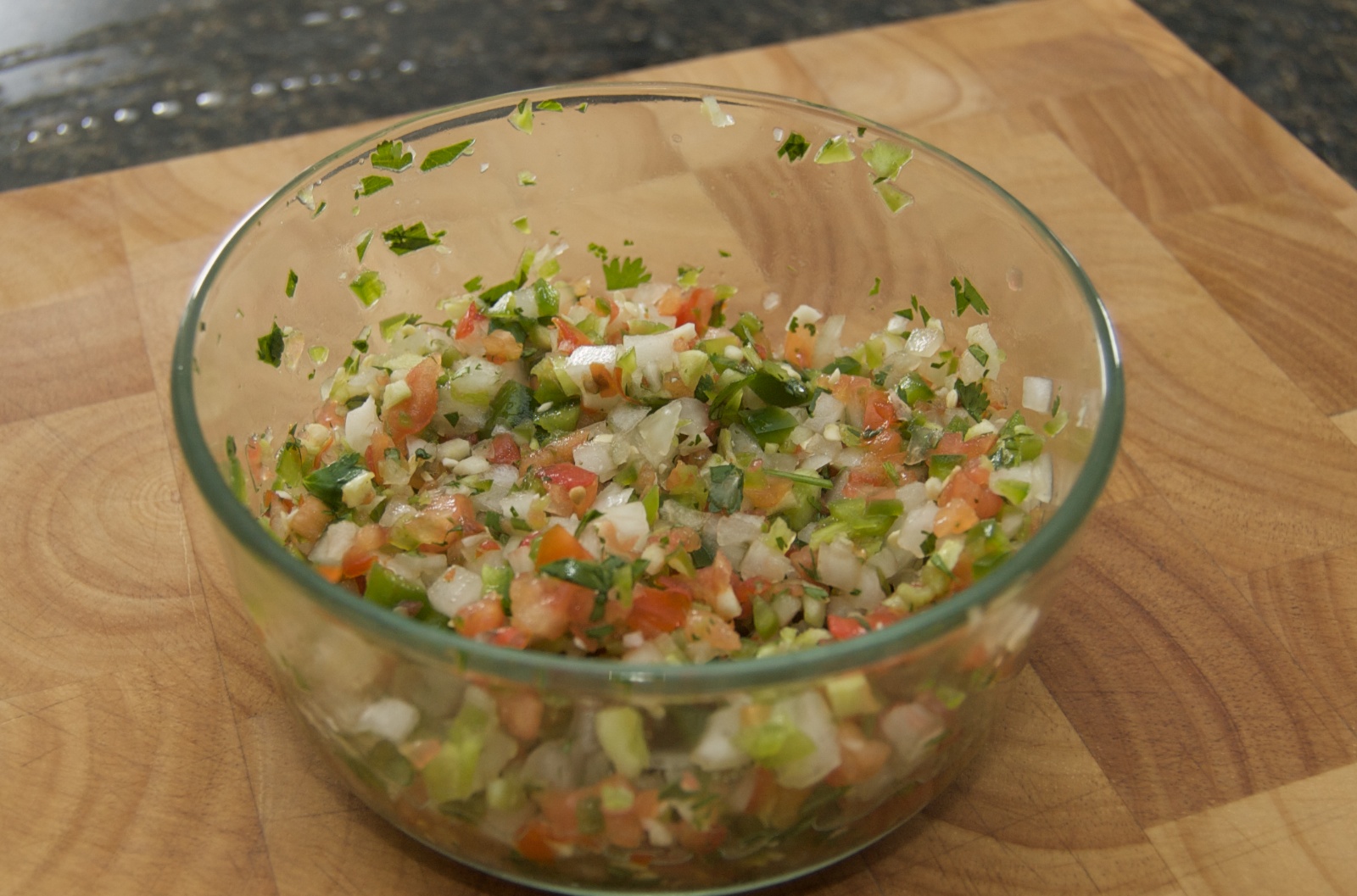 This fresh salsa recipe tastes completely different than supermarket salsa in a jar. There's a whole lot of chopping involved but it's worth it!
1 large ripe tomato 2 jalapeño, stemmed 1 small yellow onion 1 clove garlic, peeled fresh cilantro salt lime juice
Very finely chop the ingredients. Do not use a food processor.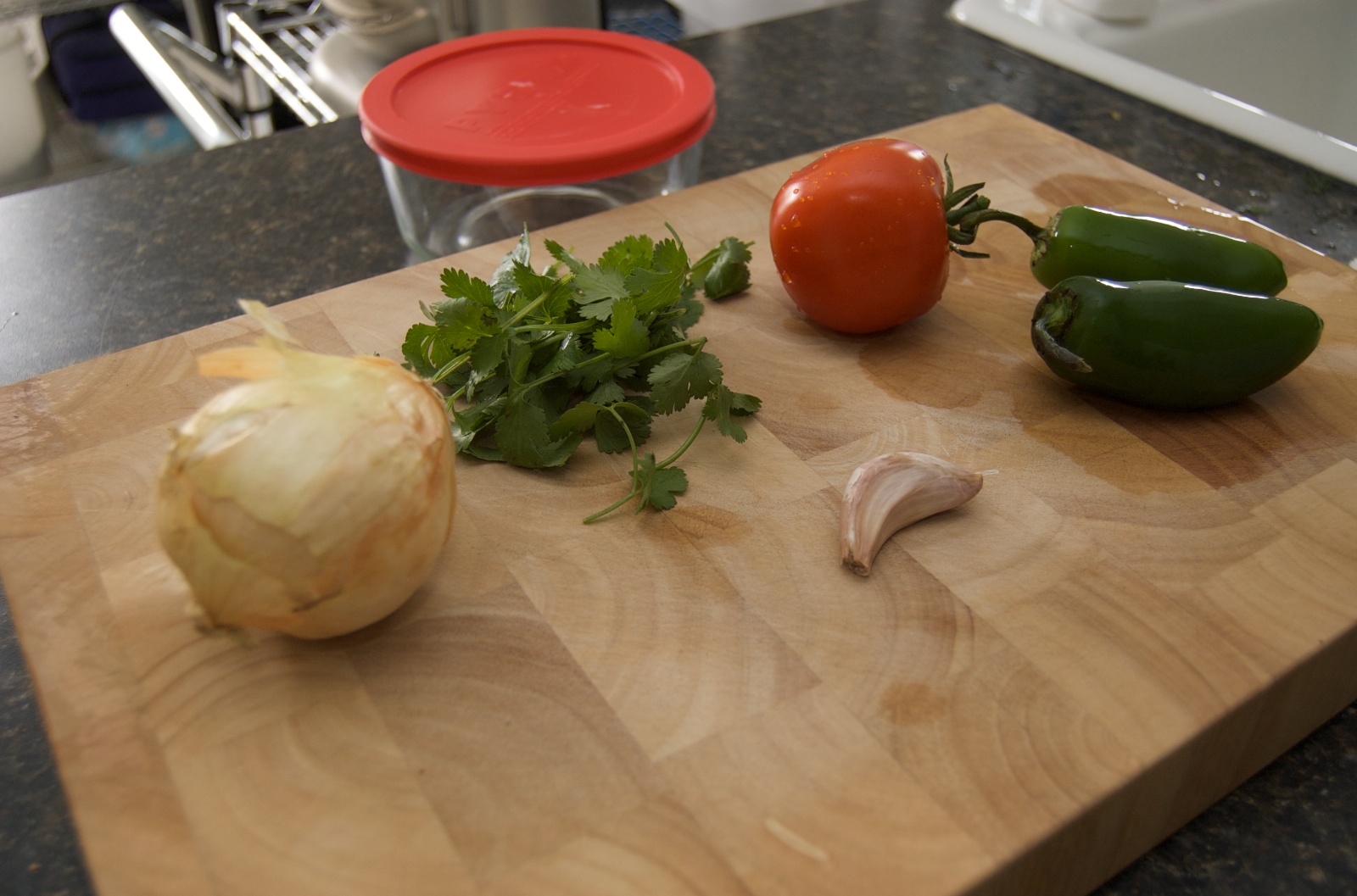 Combine, season with salt and lime juice and let sit for a half hour before serving.
It should be obvious, but this salsa will be spicy! It has two jalapeños but most importantly it contains the seeds and ribs so it definitely has a kick to it. If you do not like spicy food you will definitely not like this salsa!
Prepare the fresh salsa a half hour before serving to allow the flavors to meld. I think it's worth the intensive chopping effort to get this fresh taste, which really only lasts for a few hours. It looks like a large quantity but it's so tasty and light you'll eat a lot of it.
The recipe is from Authentic Mexican by Rick Bayless pp. 35-36. This is an excellent cookbook. I highly recommend it.
Good with tortilla chips and also on smoked pork tacos .
For one person you could easily halve the recipe with a small tomato, one jalapeño, and part of an onion. It's also good with red onion, which is what I did for my citrus marinated fish taco .