Potatoes with garlic, butter, and parsley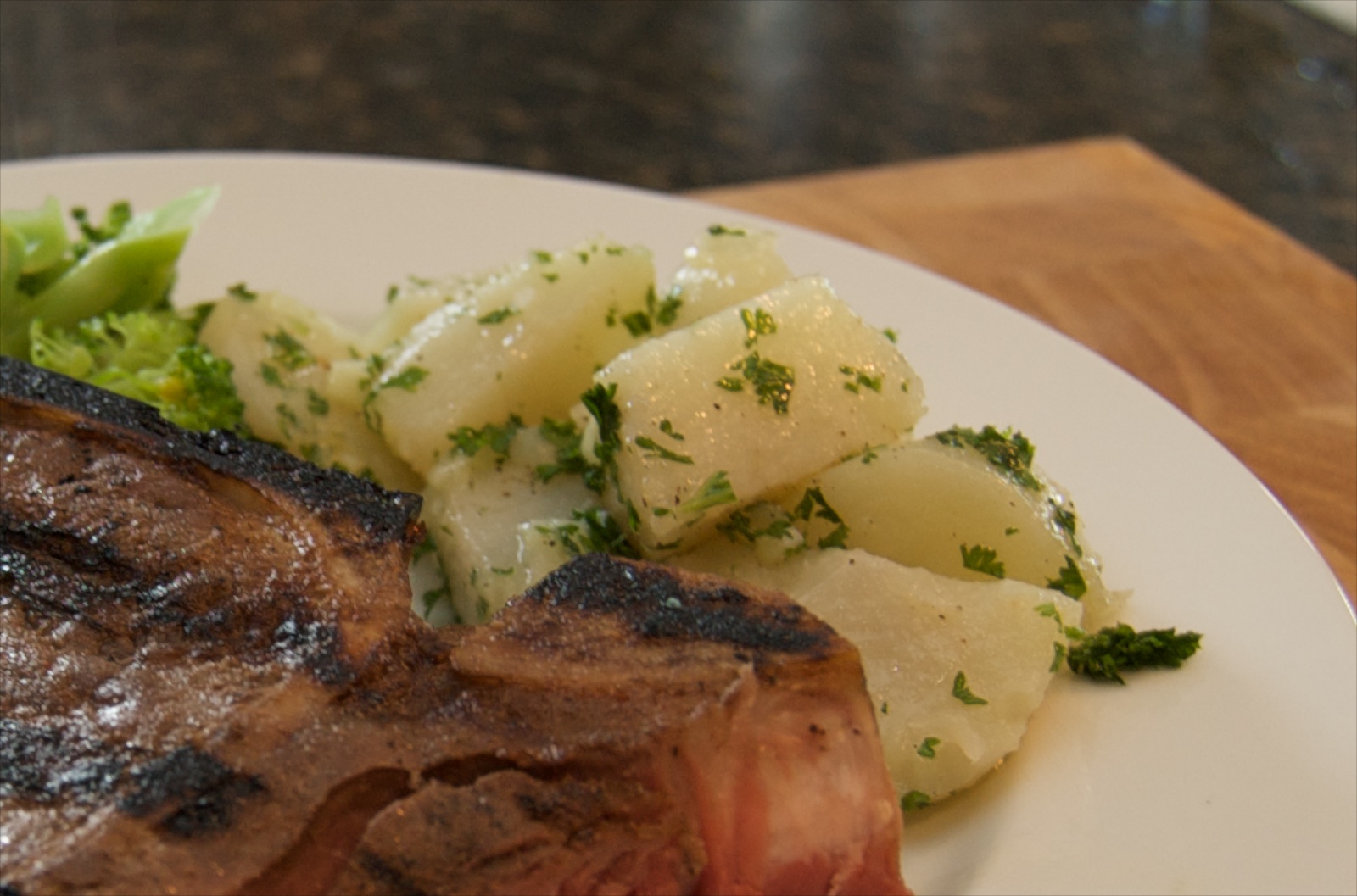 I made this with purple potatoes from CSA Week 5 (also 6) though any small white potato would work fine. By the way, the purple potatoes only have purple skin - they're regular white potatoes on the inside.
Peel the potatoes and cut into reasonably sized pieces. This makes eating them easier, and also allows them to cook faster.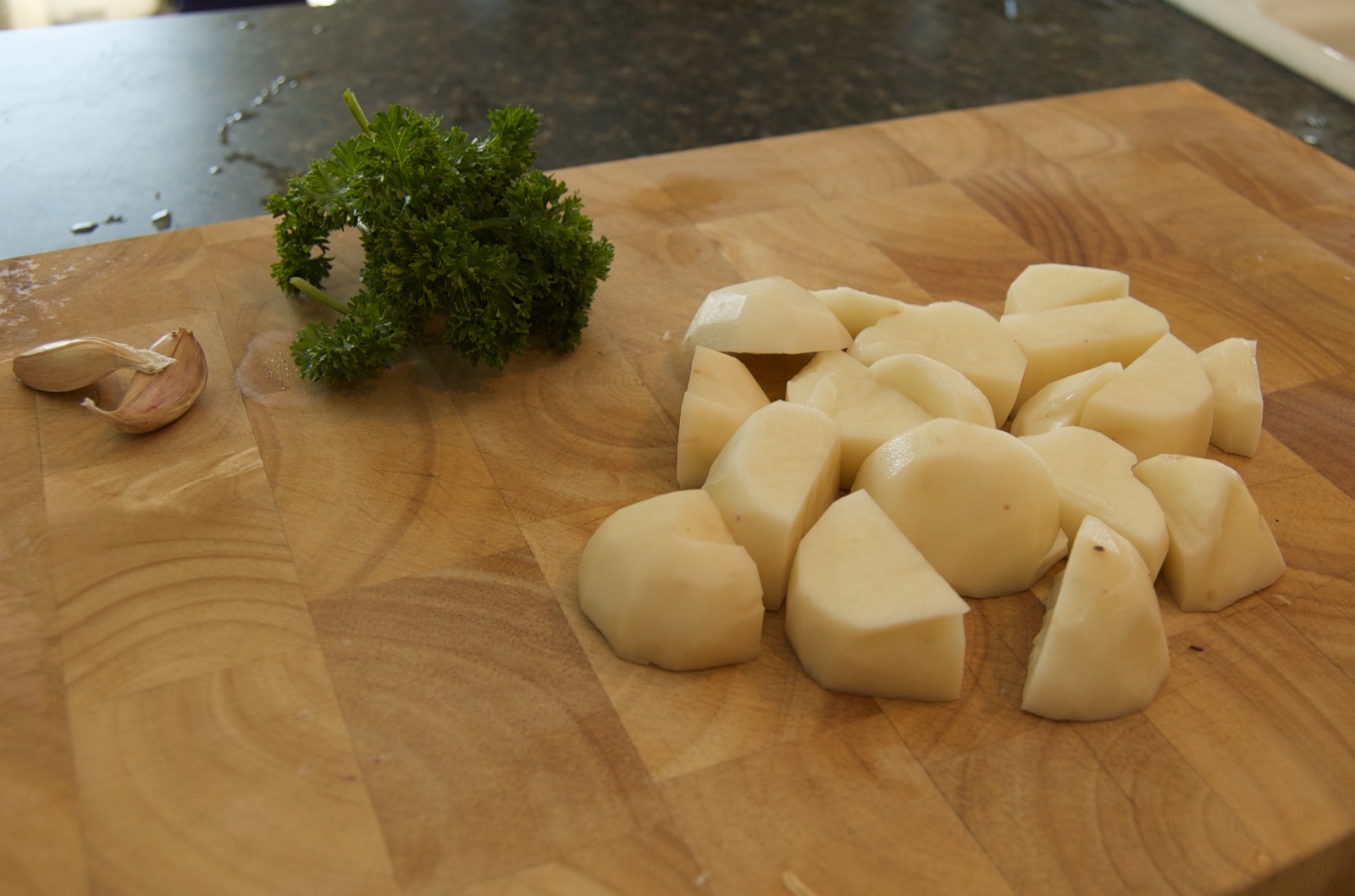 Bring a pot of water to a boil and add the potatoes. Boil for 15 minutes or until the potatoes are tender. Drain.
Heat a sauté pan over medium heat and melt a couple tablespoons of butter. Add a few minced cloves of garlic and heat to release the flavors without burning the garlic. Add the potatoes. Cook for a few minutes, then season with salt, pepper, and a handful of finely chopped parsley.
The parsley was from CSA Week #4 and still good, with its roots wrapped in wet paper towel in a ziplock bag in the refrigerator.