Zucchini fritters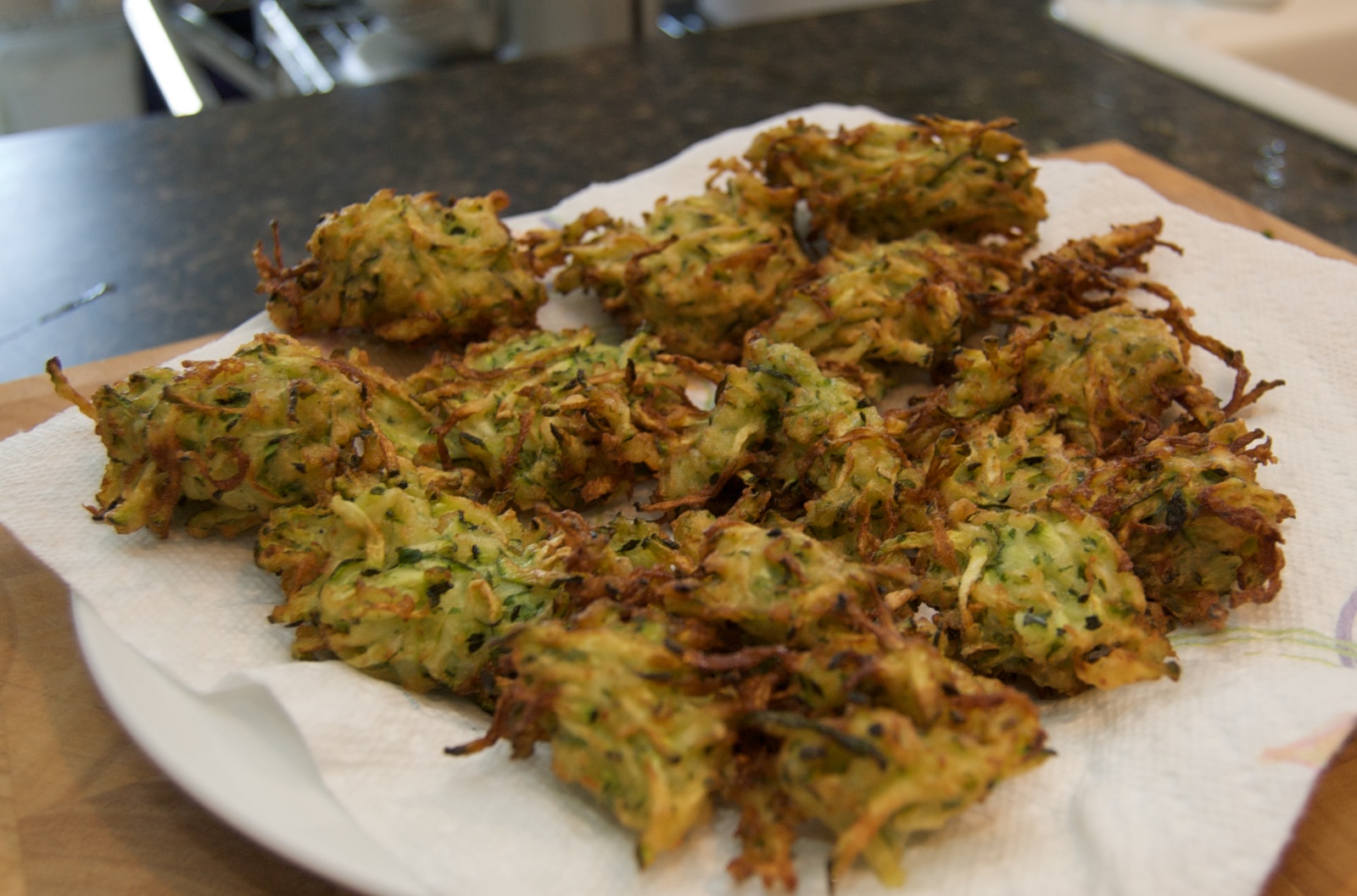 Faced with an abundance of zucchini from CSA Week #4 and CSA Week #5 I decided to make zucchini fritters today. They were pretty good!
10 oz. zucchini, shredded (1 medium-large) 3.8 oz. yellow onion, chopped (1 small) 1.2 oz. jalapeño, chopped (1 large) 0.5 oz. garlic, chopped (2 large clove) 0.3 oz. fresh parsley, chopped (5 sprigs) 1 tsp. salt 1/4 tsp. black pepper, freshly ground 1 large egg, beaten 2.2 oz. all-purpose flour (1/2 cup)
Shred the zucchini using a coarse grater or the shredding attachment for the food processor.
I don't normally like to mince my vegetables in the food processor because it tends to create a vegetable mush, but in a fritter it doesn't really matter, and the food processor already needed to be washed after grating the zucchini so I just roughly chopped everything else and put it in the food processor with the steel blade. If not using the food processor, then finely dice everything.
I like my food a little spicy so I stemmed the jalapeño and put it in whole. If you don't want it as spicy leave out the seeds and ribs. If I made this again I might add some cayenne as well.
Add the seasoning, egg, and flour to make batter.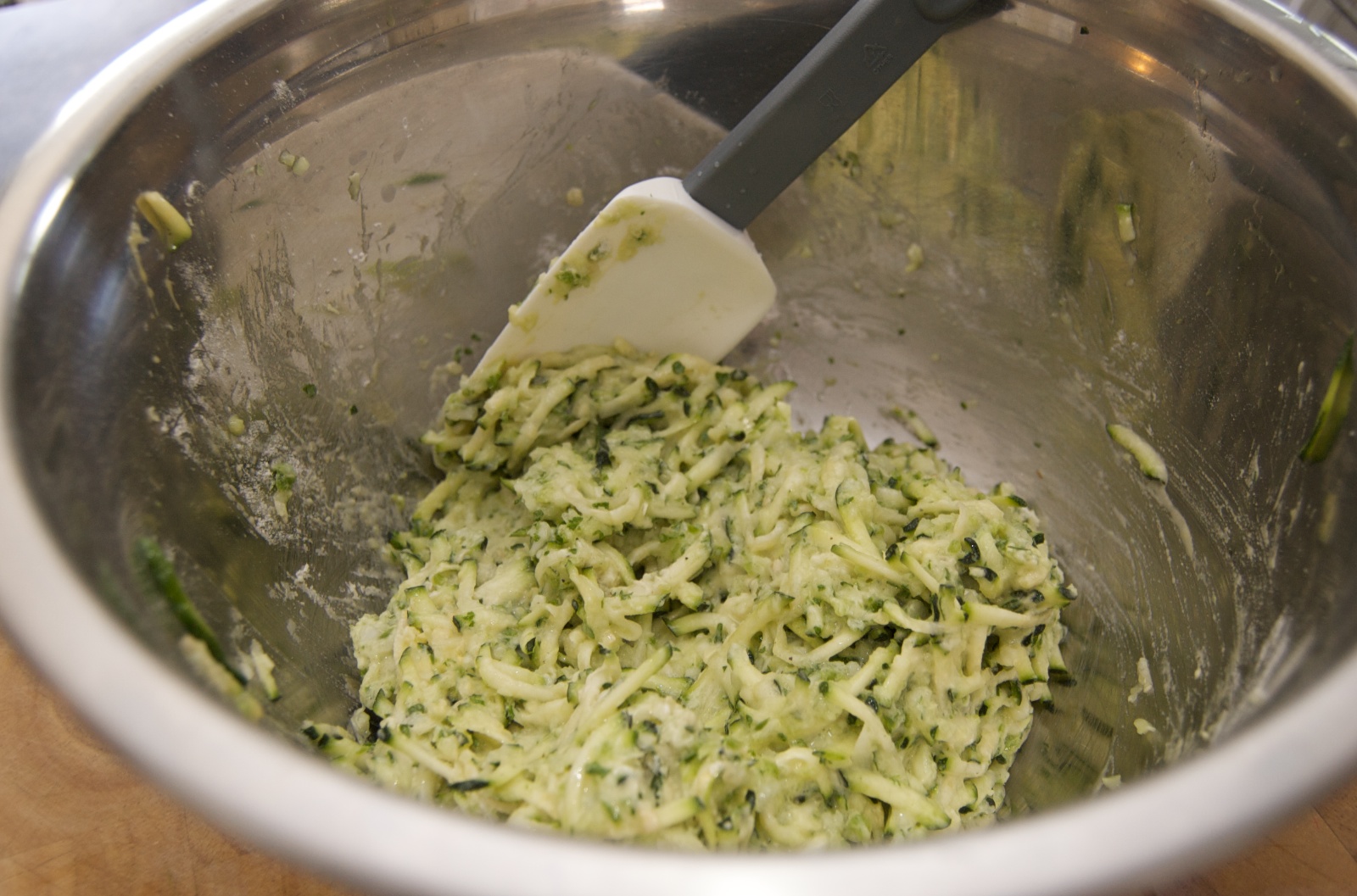 I prefer to make fritters in the deep fryer, a couple minutes at 360°F. Take a small handful and drop directly into the hot oil.
It's also possible to sauté them in a couple tablespoons of vegetable oil, 2 to 3 minutes on each side, though the batter is really soft and the fritters are pretty fragile, so this may be tricky.
Remove from the deep fryer and drain. Salt again while still hot.
Can be served with lemon or tzatziki . Or just plain!
This recipe is a combination of a recipe from Martha Stuart , a rather poorly implemented recipe from allrecipes , and my own modifications.