Salsa verde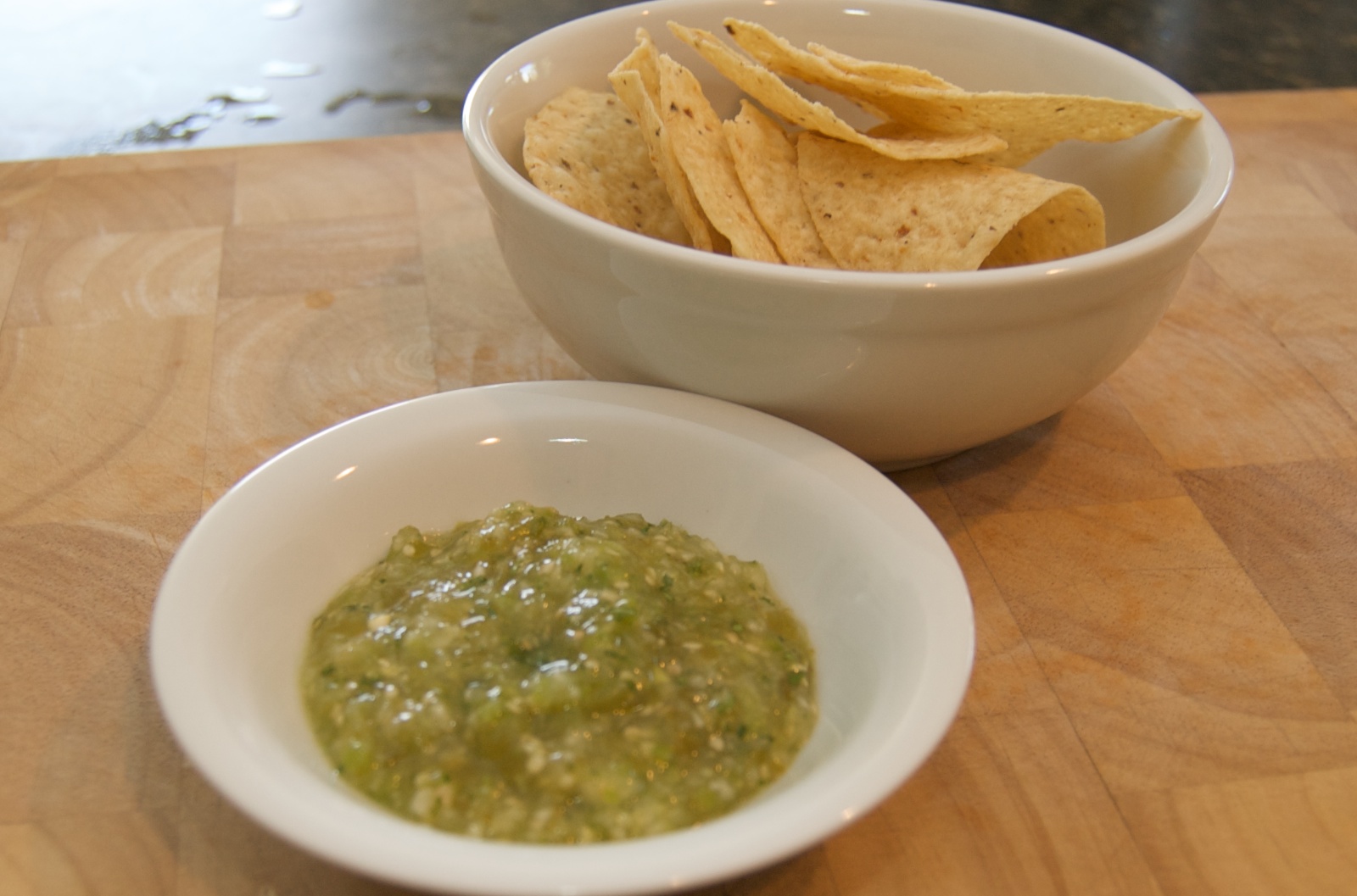 I saw fresh tomatillos in the market so I decided salsa verde was the thing to make.
8 oz. fresh tomatillos (or one 13 oz. can) 2 jalapeños a handful of cilantro half a medium yellow onion 1 clove garlic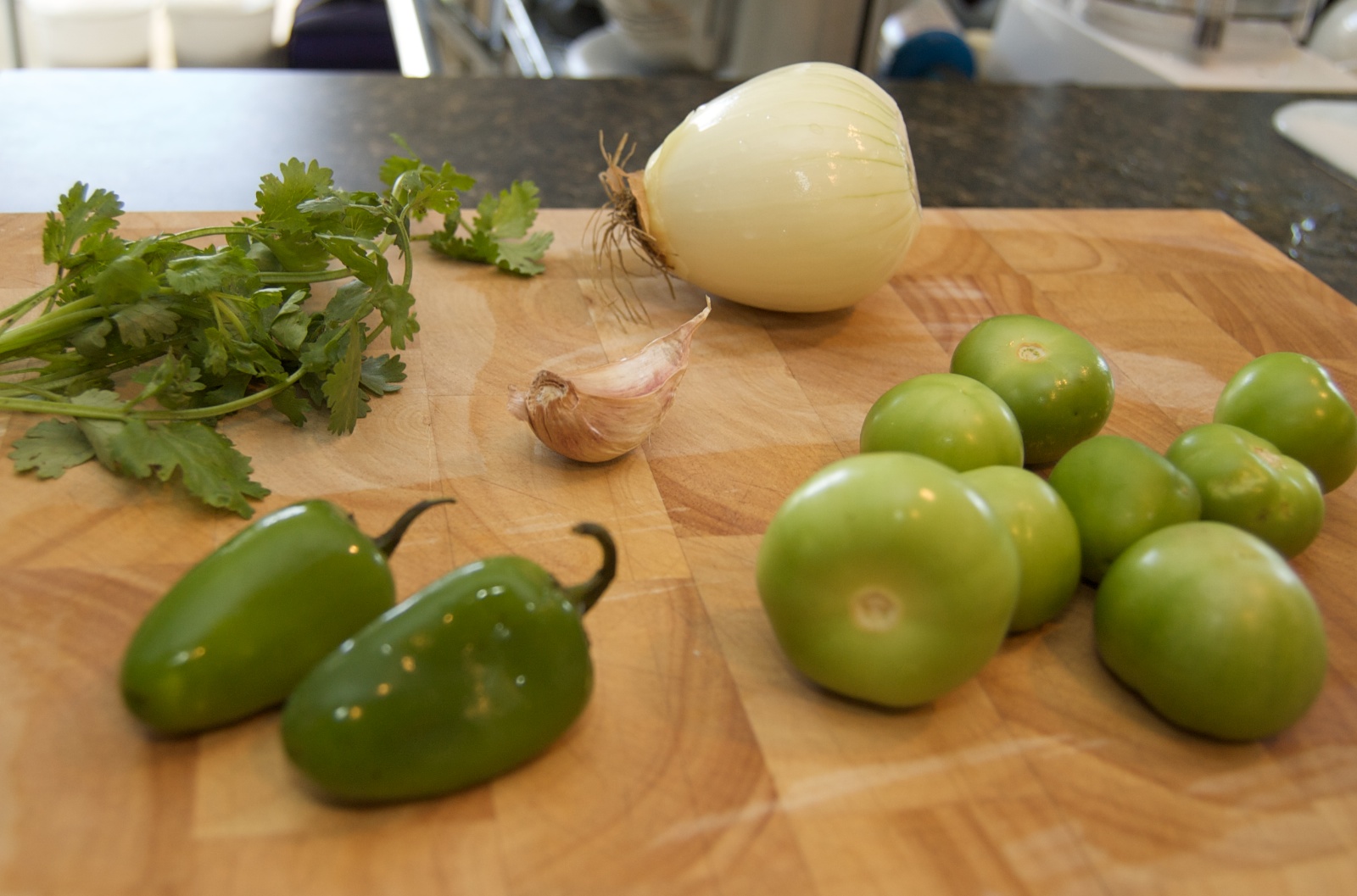 If using the fresh tomatillos, boil for 12 minutes then drain. If using canned, just drain the can and use as-is.
Add the whole tomatillos to the food processor.
Stem the jalapeño and chop it whole. If you don't like your salsa verde spicy hot, remove and discard the seeds and ribs before chopping. Also chop the cilantro, onion, and garlic and add to the food processor.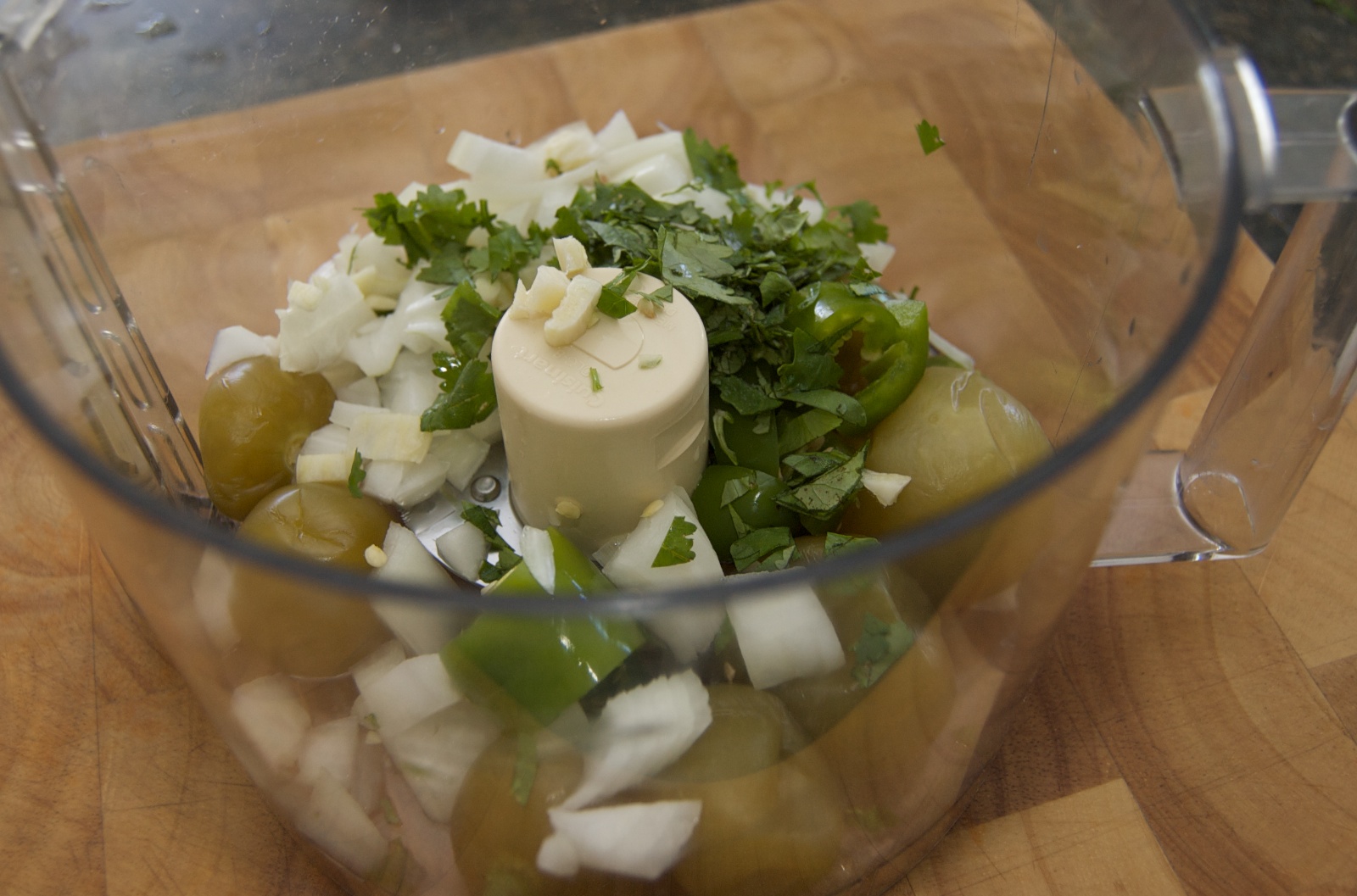 Purée the ingredients until smooth. It should only take less than 10 seconds, and never more than 20 seconds.
Unlike salsa fresca , salsa verde will keep up to 4 days in the refrigerator.
I just served this is a dipping sauce for chips as an alternative to regular salsa, but it can be prepared in many different ways, including a condiment or the sauce for green enchilladas.
This recipe is based on the salsa verde recipe in Rick Bayless' Authentic Mexican (20th anniversary edition), p. 43, but I didn't do the second cooking step.