Steak, steak fries, and sautéed arugula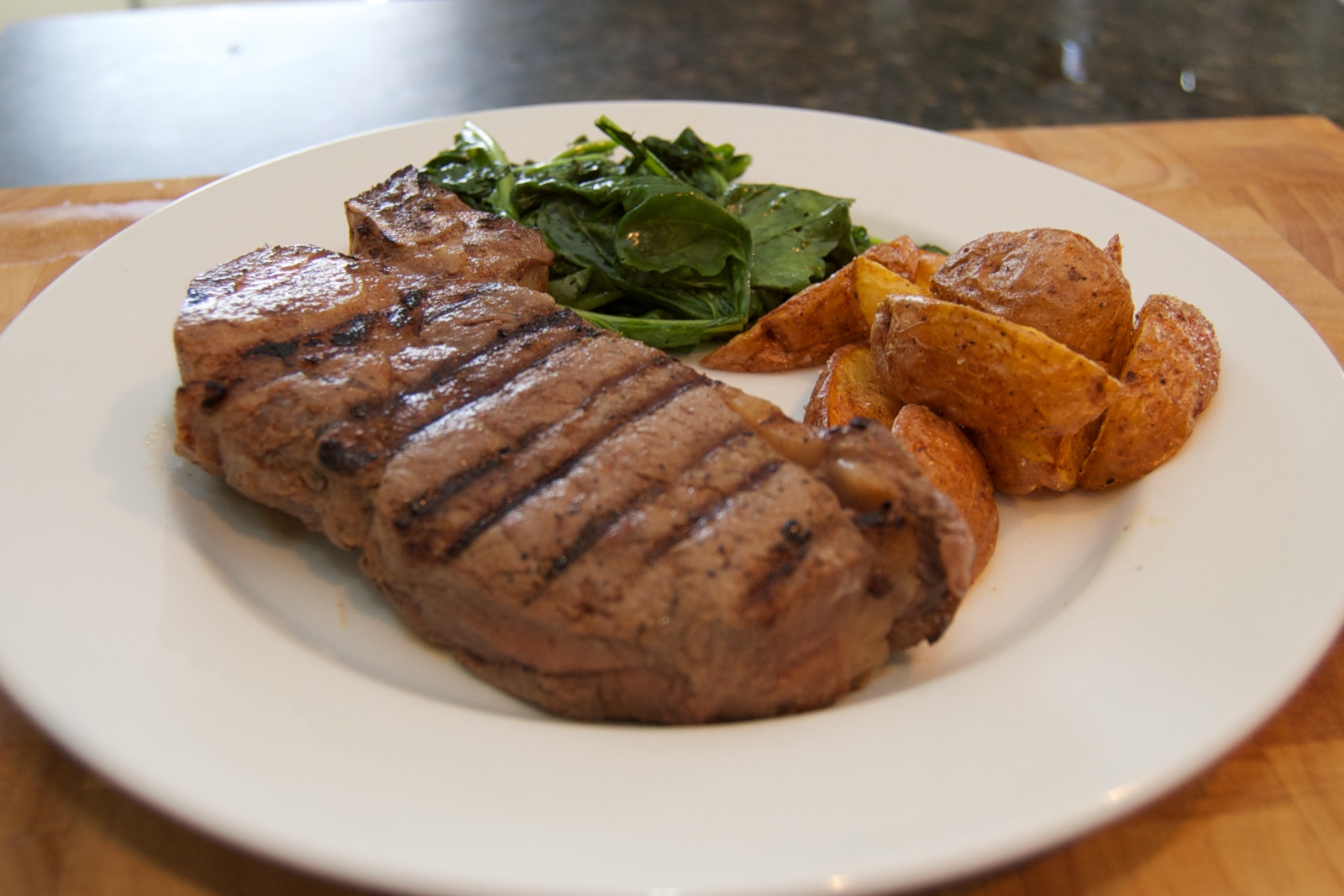 A Tangletown Farm porterhouse steak, steak fries, and sautéed arugula.
Cut the steak into three pieces and seasoned with salt, pepper, cayenne pepper, and garlic powder. Coat lightly with olive oil. Grill over very high heat for 2 minutes per side. Rapidly chill, then vacuum seal.
Sous vide for 30 minutes at 133°F.
The steak fries were prepared according to this recipe .
Heat a sauté pan over medium high heat. Add toasted sesame oil. Add the arugula. Add a clove of minced garlic. Cook until wilted. Add salt, pepper, and several dashes of hot pepper sesame oil. I like the slightly spicy arugula with the hot pepper sesame oil taste.
The steak was from meat CSA installment #2 , potatoes from CSA Week #6 , and the arugula from CSA Week #9 .