Green chutney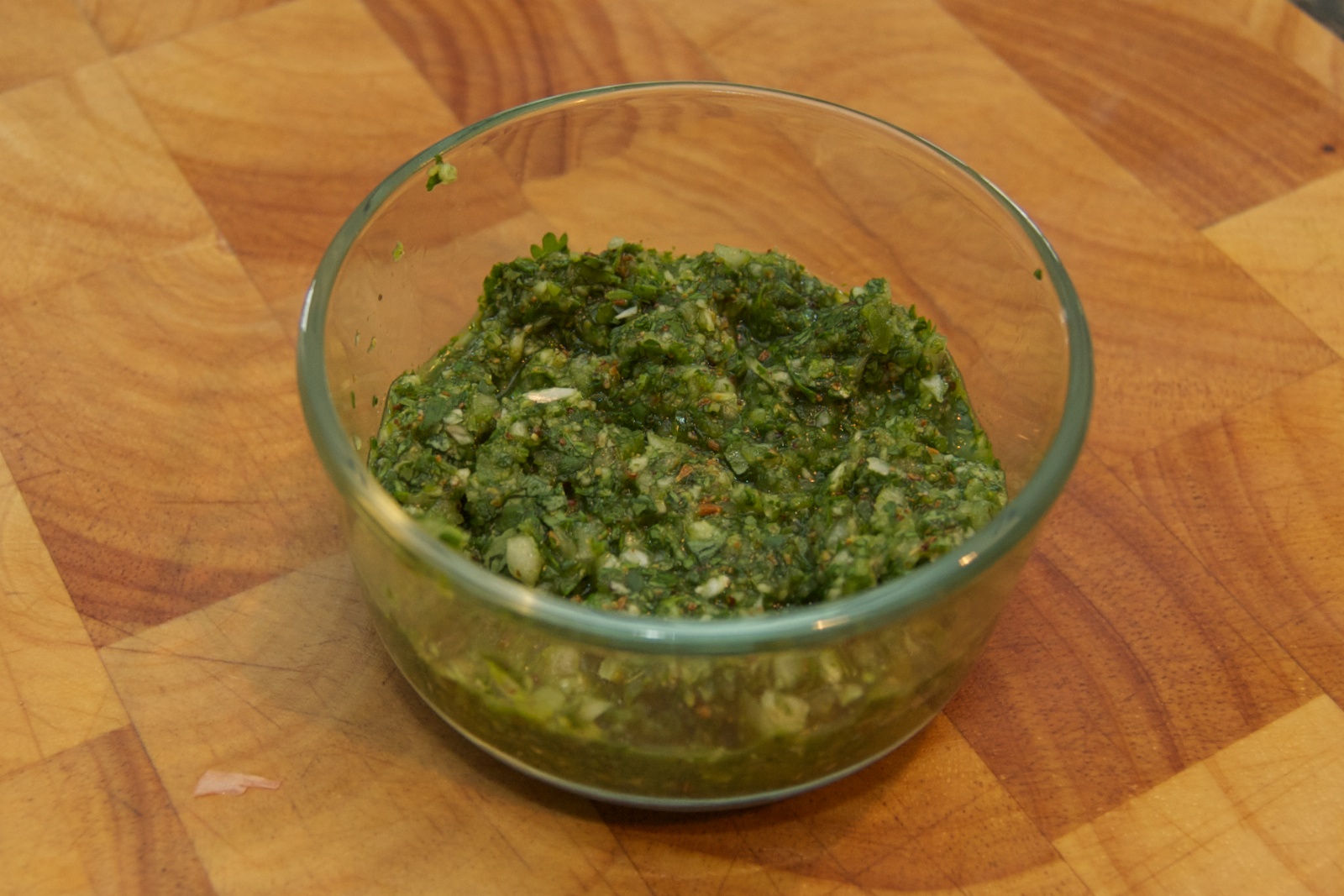 I made a small batch of green chutney - also known as coriander or hari chutney - as the dipping sauce for my vegetable pakora . Watch out, it can be spicy! Serves at least 2.
1/2 tsp. cumin seds 1/2 tsp. mustard seeds
cilantro, large stems removed (cilantro is leaves of coriander) 1/2 small onion, chopped a piece of ginger, minced 1 jalapeño, stemmed then minced 1 lemon, juiced 1 clove garlic, minced salt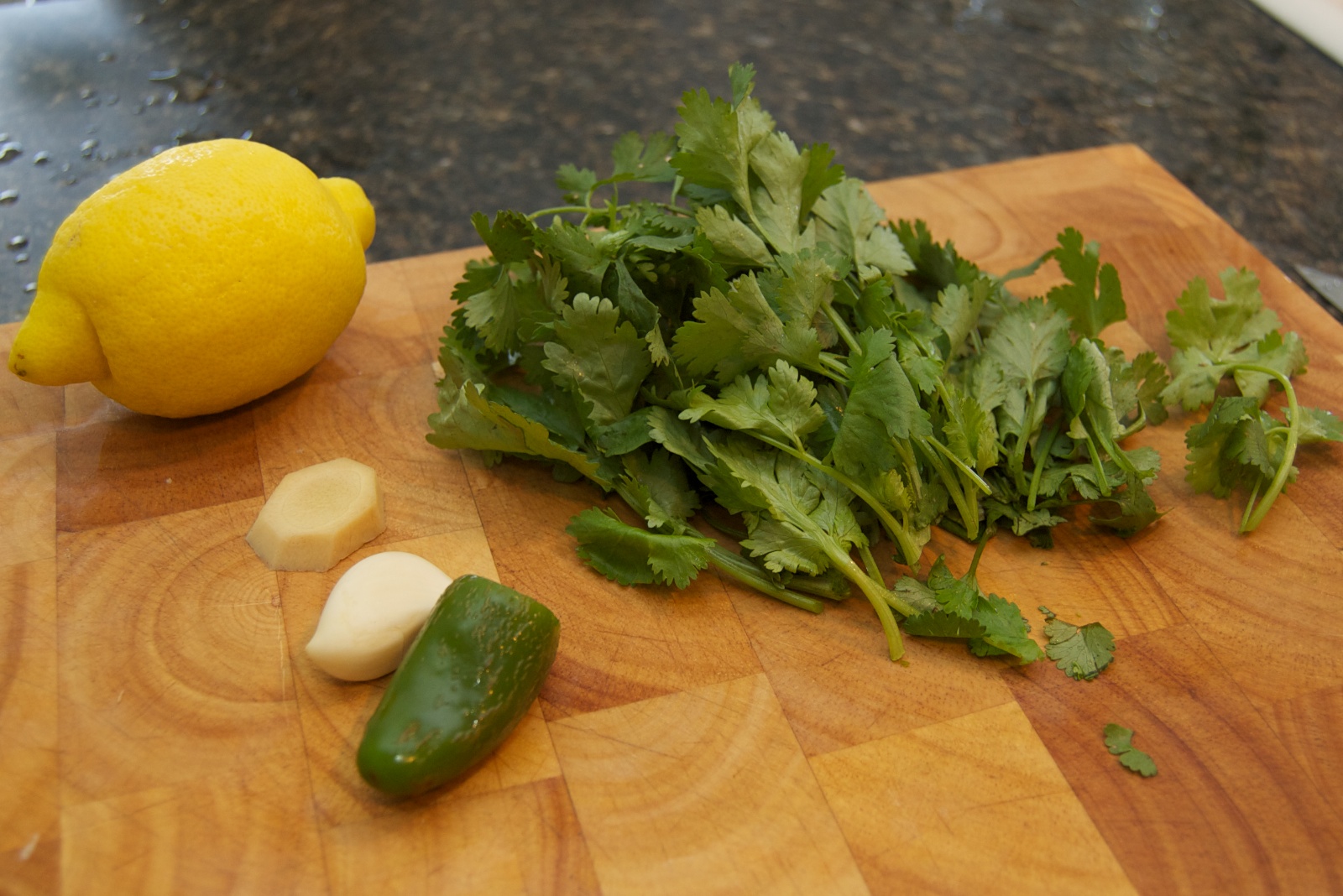 Not pictured: the onion
Toast the cumin and mustard seeds in a sauté pan over medium heat until lightly toasted but be careful not to burn them. Swirling them around in the pan frequently will help. Grind in a spice grinder.
Combine the rest of the ingredients in food processor to make a smooth sauce. Add water if necessary to adjust the consistency. Add salt to taste.
If you like your chutney hot, add the seeds and ribs from the jalapeño. Or you can use other hot green peppers, like a serrano.
The recipe above is basically the same as this recipe .