Vegetable pakora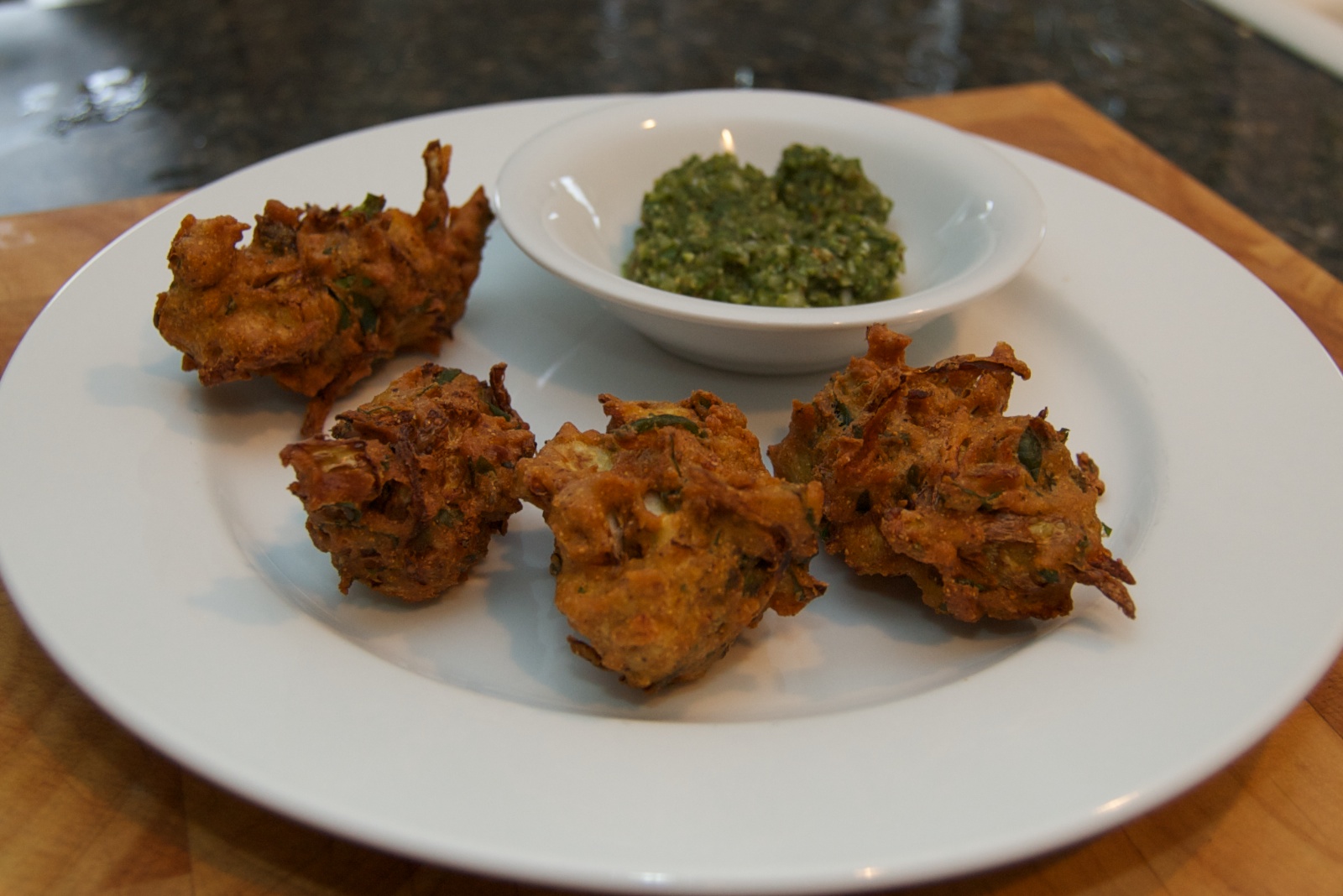 Sure it's deep fried, but it's packed with vegetables! This may not be an authentic vegetable pakora but it's very delicious. I took bits and pieces of several different recipes to make my recipe and it's full of spicy deliciousness.
The dipping sauce is green chutney , also known as coriander chutney or hari chutney.
3.5 oz. chickpea flour (besan) (1 cup) 2 tsp. vegetable oil 1/2 tsp. ground coriander 1/2 tsp. ground tumeric 1/2 tsp. ground cumin 1/2 tsp. garam masala 1/2 tsp. chili powder 2 tsp. salt 4 oz. water (1/2 cup)
1 small potato
cauliflower, finely chopped jalapeño, finely chopped cilantro, finely chopped onion, thinly sliced cabbage leaves, thinly sliced spinach, thinly sliced
Thoroughly mix together the first group of ingredients then let rest for 30 minutes.
Peel the potato and boil until barely tender, about 15 minutes (maybe a little less), then cut into 1/4" dice.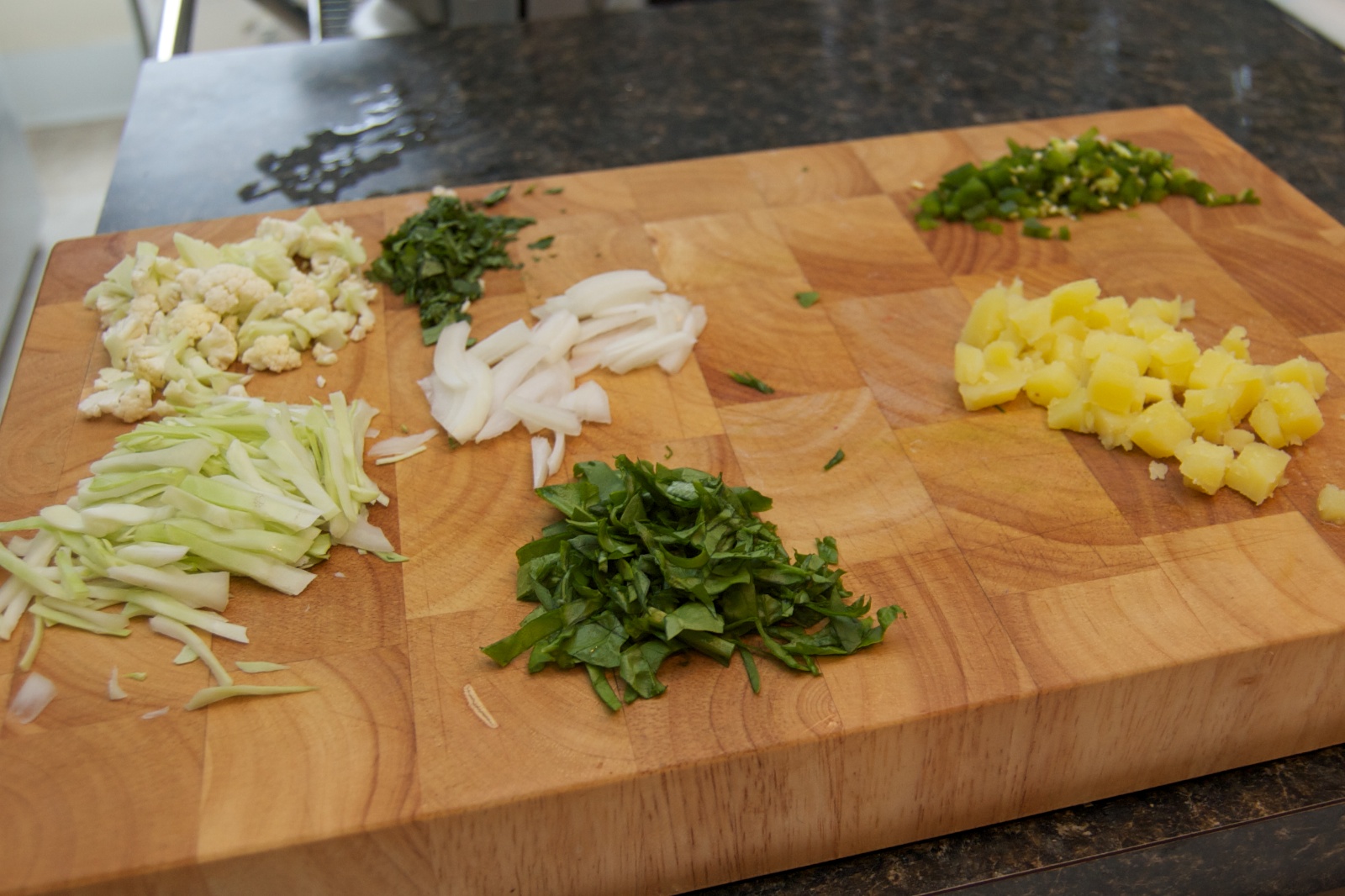 Preheat the deep fryer to 360°F.
When the batter has finish resting mix in the vegetables.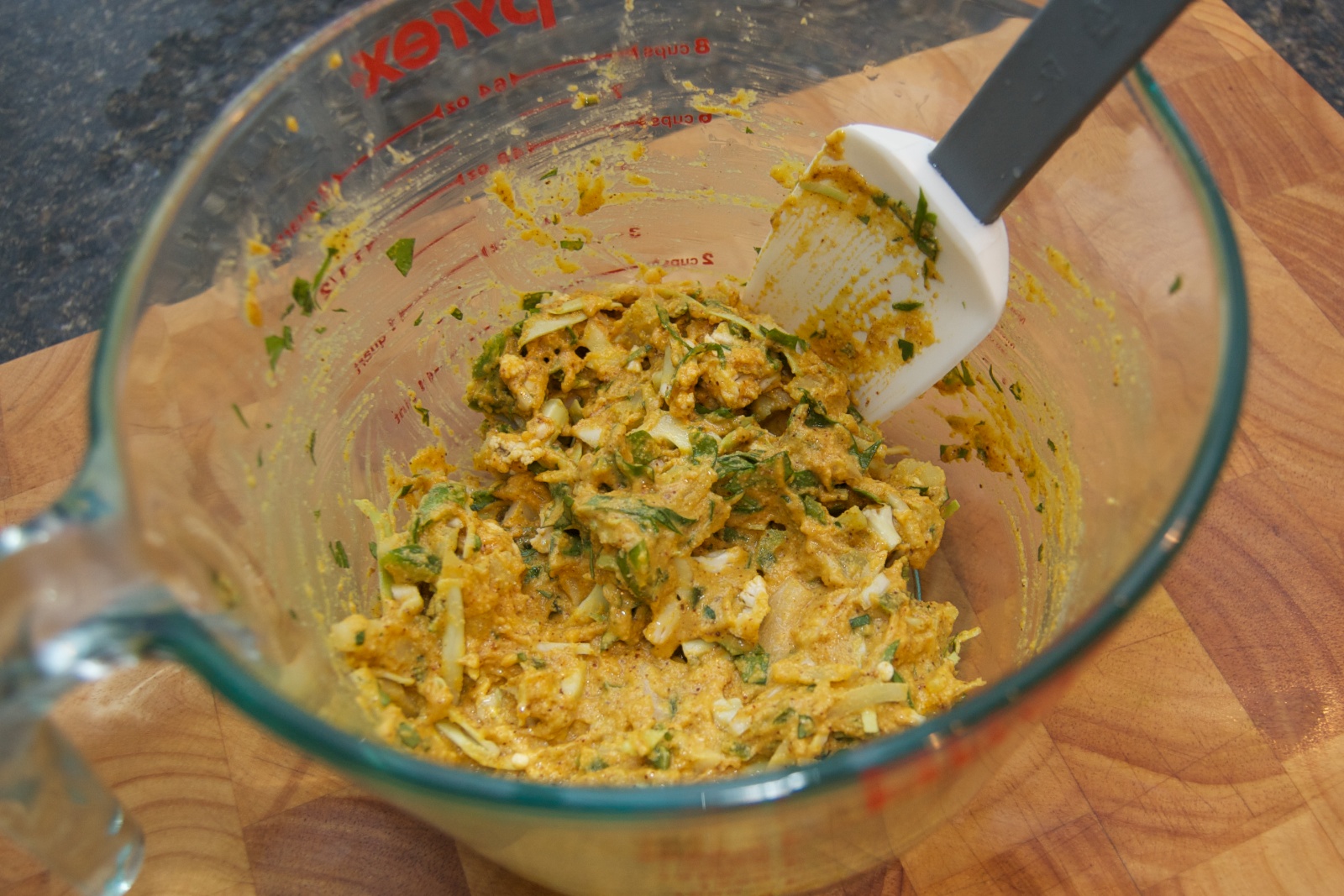 Place dollops and deep fry for a couple minutes until golden brown. Drain and serve.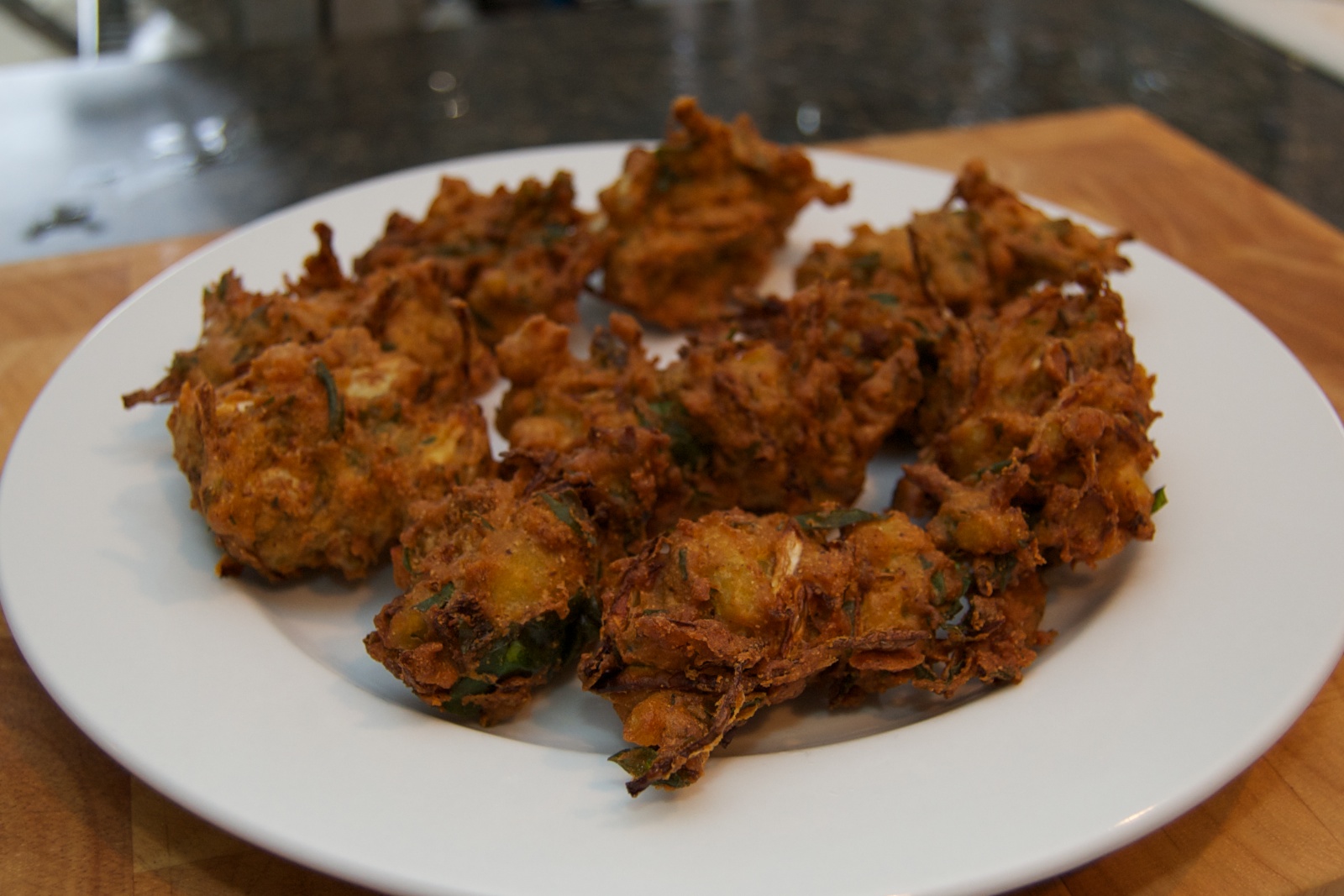 Makes 10 fairly large pakora, which I think should serve 2. Or more as an appetizer or side.
They can be frozen. Reheat defrosted pakora on a sheet pan for 10 minutes at 350°F.
There seems to be a quite a variation on the recipes, so if you're missing some ingredients I don't think it matters too much. I selected the ones above because they sounded good and are what I had in my refrigerator and spice cabinet.
This recipe is vegetarian, vegan, lactose-free, and even gluten-free. The chickpea flour is, well, made from chickpeas (garbanzo beans), which gives it a binding ability that would normally require egg if made with wheat flour.
My recipe was based on these three recipes:
Recipe #1 : Process looks good, but spices seem lacking. Curiously I found this recipe replicated on three different web sites, without any attribution, so I don't know which one is the original.
Recipe #2 : Nice selection of spices, added fresh cilantro.
Recipe #3 : This isn't like the pakora I've had, it's some cross between pakora and tempura, but I liked the selection of spices. There were a few recipes like this, however.