Pancakes (revisit)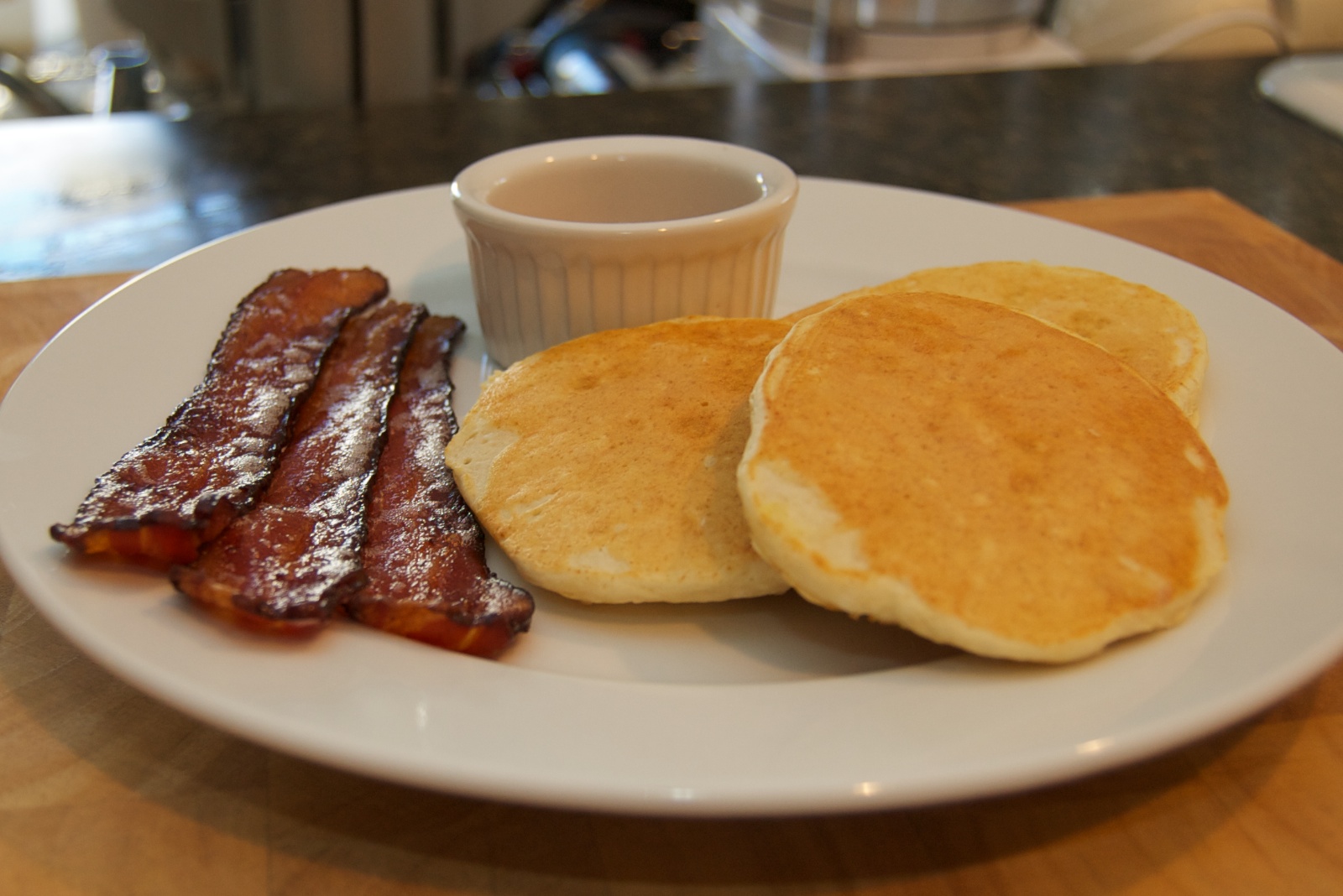 It's been quite a while since I made my original posting about pancakes, and I've made them once or twice since then, so I thought I'd do an update.
1 egg 1/2 tbsp. sugar 8 fl. oz. milk (1 cup) 1 tsp. vanilla extract 1 tbsp. melted butter 4.5 oz. (by weight) all-purpose flour (1 cup) 1/2 tbsp. baking powder 1/4 tsp. salt
Preheat a non-stick griddle to 375°F.
Whisk the egg with sugar. Add milk, vanilla extract, and melted butter. Add the remaining dry ingredients, mixing as little as possible.
Use 1/4 cup of batter per pancake. Makes 6 pancakes. [Note: See Update #1 below]
Originally I made my serving size be 3 pancakes, but I've since reconsidered and it's now 2 pancakes. Here's the nutrition information for 2 pancakes from caloriecount.about.com:
Adding in 3 slices of bacon (125 calories) and 0.5 oz. maple syrup (50 calories) makes 440 calories, which is right in my breakfast target range.
For diet purposes, don't add any more butter at the table and dip the bites into the maple syrup rather than pouring. You'll use a lot less syrup that way.
I freeze then vacuum seal the leftover pancakes. Then, for a quick breakfast I just preheat the oven to 350°F and put in a sheet pan with frozen pre-cooked bacon and pancakes. Lightly grease the portion under the pancakes with spray oil to make sure the pancakes don't stick. Cook for about 9 minutes.
It's also good with sausage links, which I also pre-cook and freeze, but they need to be defrosted (30 seconds in the microwave on high for 2) before putting on the sheet pan for reheating.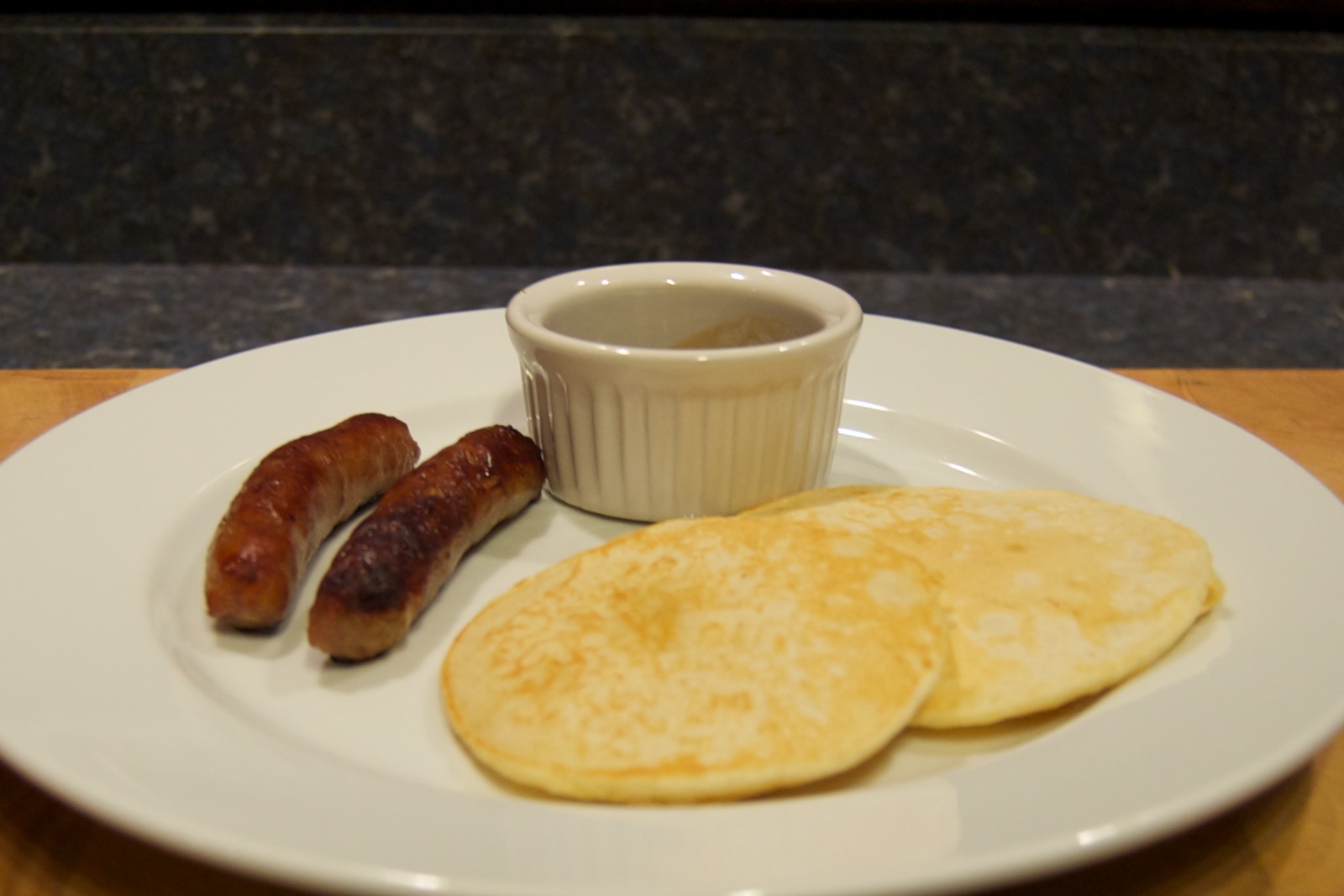 Scaled and slightly modified from the Mark Bittman recipe in How to Cook Everything, here . Update #1: I really have no idea how I only got 6 pancakes before. I got 11 this time, and I think I've gotten 10 before.