Szechuan sesame tofu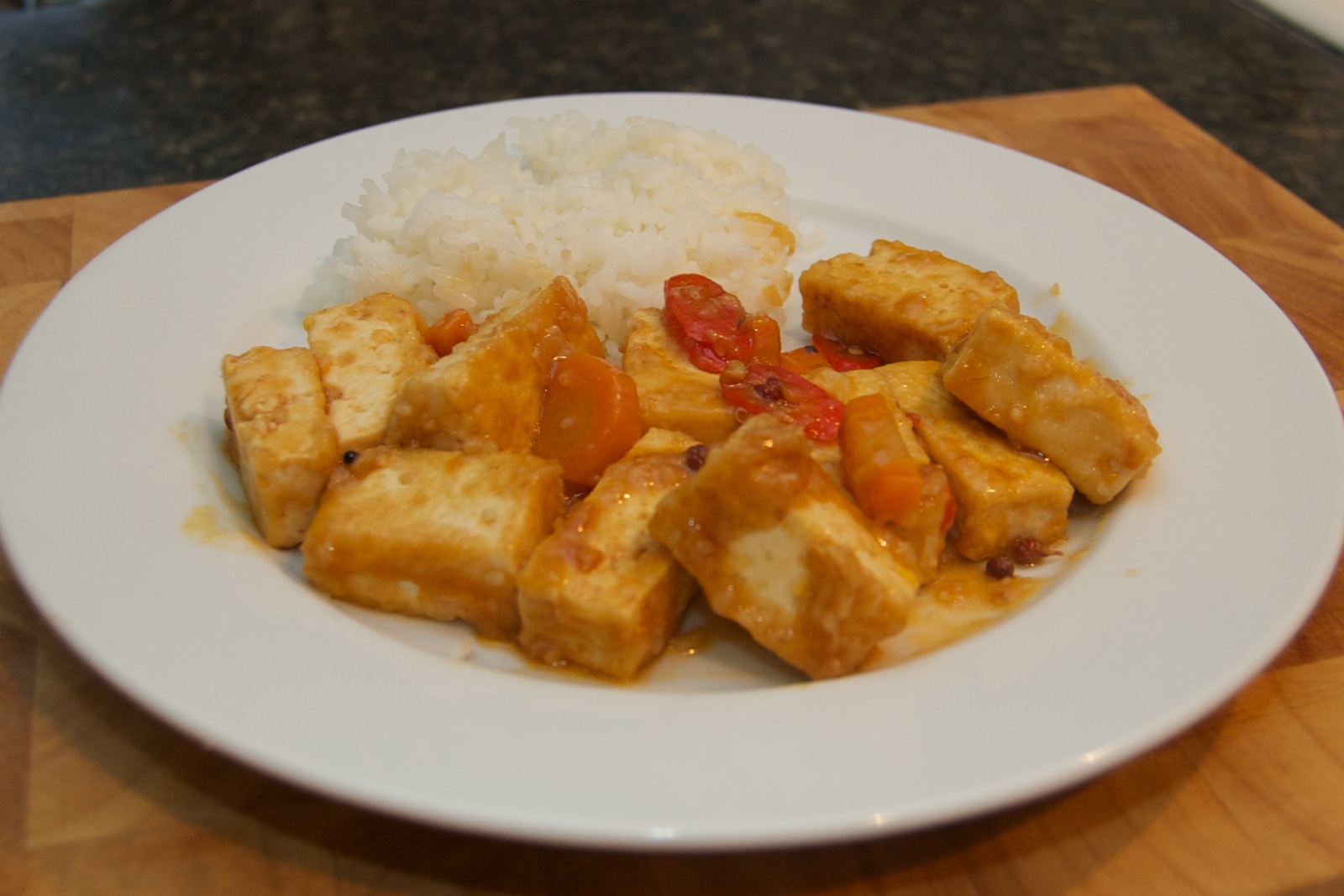 This is my first attempt at Szechuan cooking. I don't typically make Chinese food, with the exception of General Tso's tofu , so I don't think I've quite perfected the techniques. But this was pretty good.
14 oz. cake of extra-firm tofu black pepper garlic powder all-purpose flour sesame seeds canola oil (or other oil) toasted sesame oil
carrot fresh ginger hot peppers peanut oil (or other high temperature oil) hot pepper sesame oil soy sauce Szechuan peppercorns 4 oz. vegetable broth 1 tsp. sugar 2 tsp. cornstarch
The only somewhat unusual ingredient is the Szechuan peppercorns, which I ordered from wholespice.com .
There are no amounts here, because it's pretty much a dish where you throw stuff into a pan to taste.
Place a cake of extra firm tofu between two plates and put something heavy on it. Press for 15 minutes or so, periodically draining the water that comes out.
Cut into pieces. I find this pattern works well because you don't want them too large or the pieces will likely break apart in the final stir-fry. Cut the cake in half parallel to the cutting board, the cut in half in the long direction, in half in the short direction. Then make two more cuts in the quarters and it should look like this: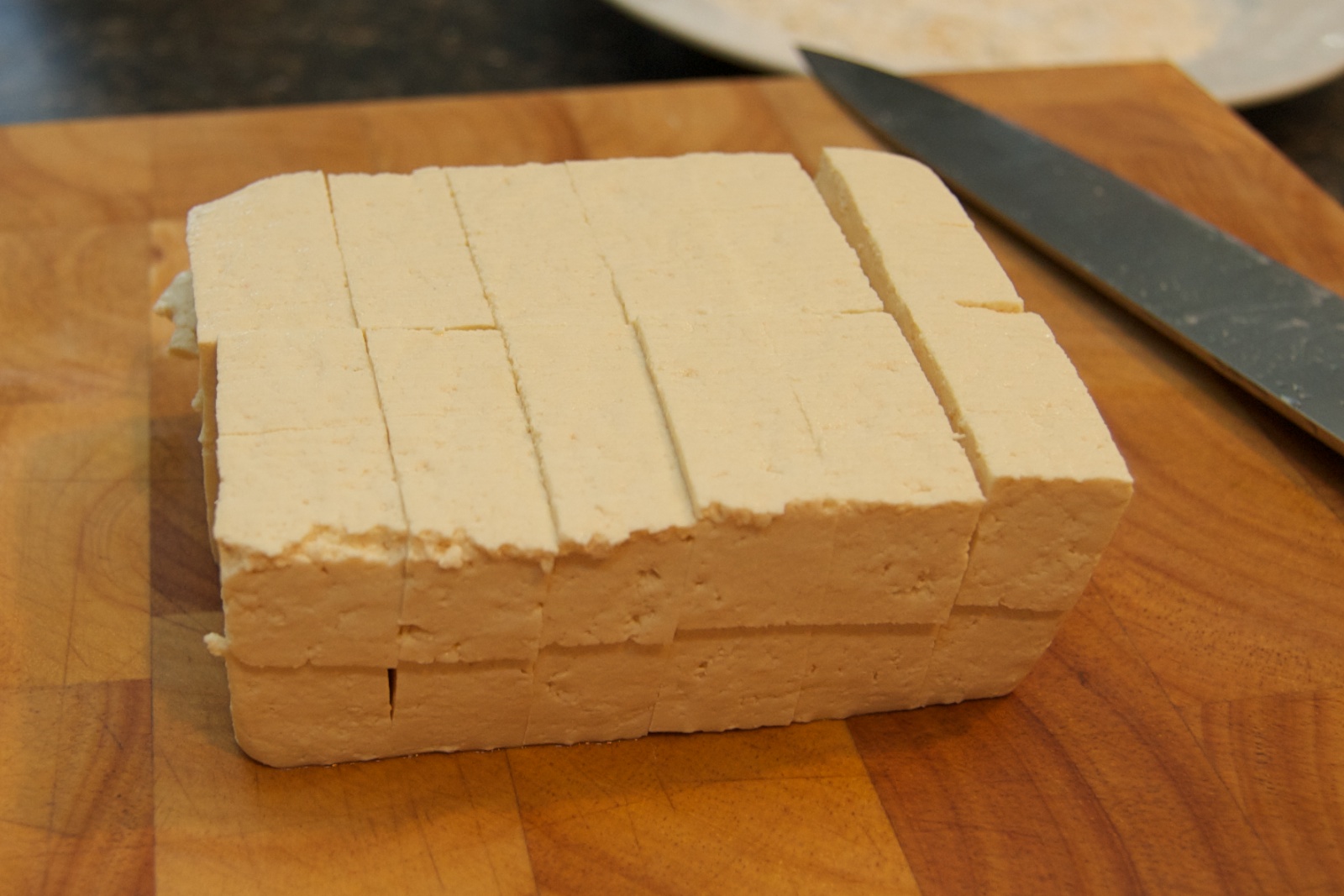 Season the pieces with black pepper and garlic powder.
Mix together about a quarter cup of all-purpose flour and a handful of sesame seeds. Dredge the tofu pieces in the flour and sesame seed mix and set aside.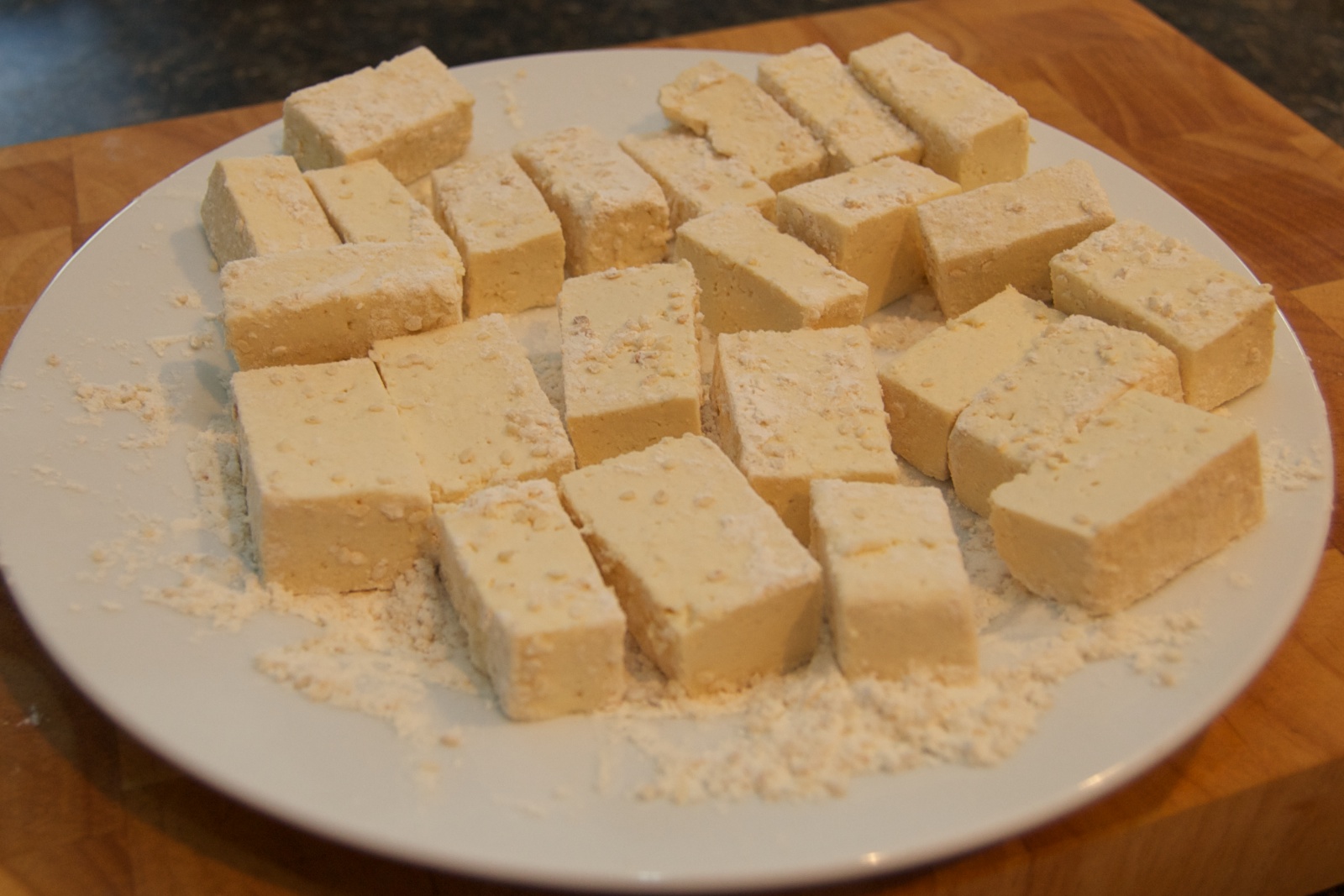 Heat a non-stick sauté pan over medium-high heat. Add oil to the pan; I used a mix of canola and toasted sesame oil. Add the tofu to the pan and cook until lightly browned, turning once.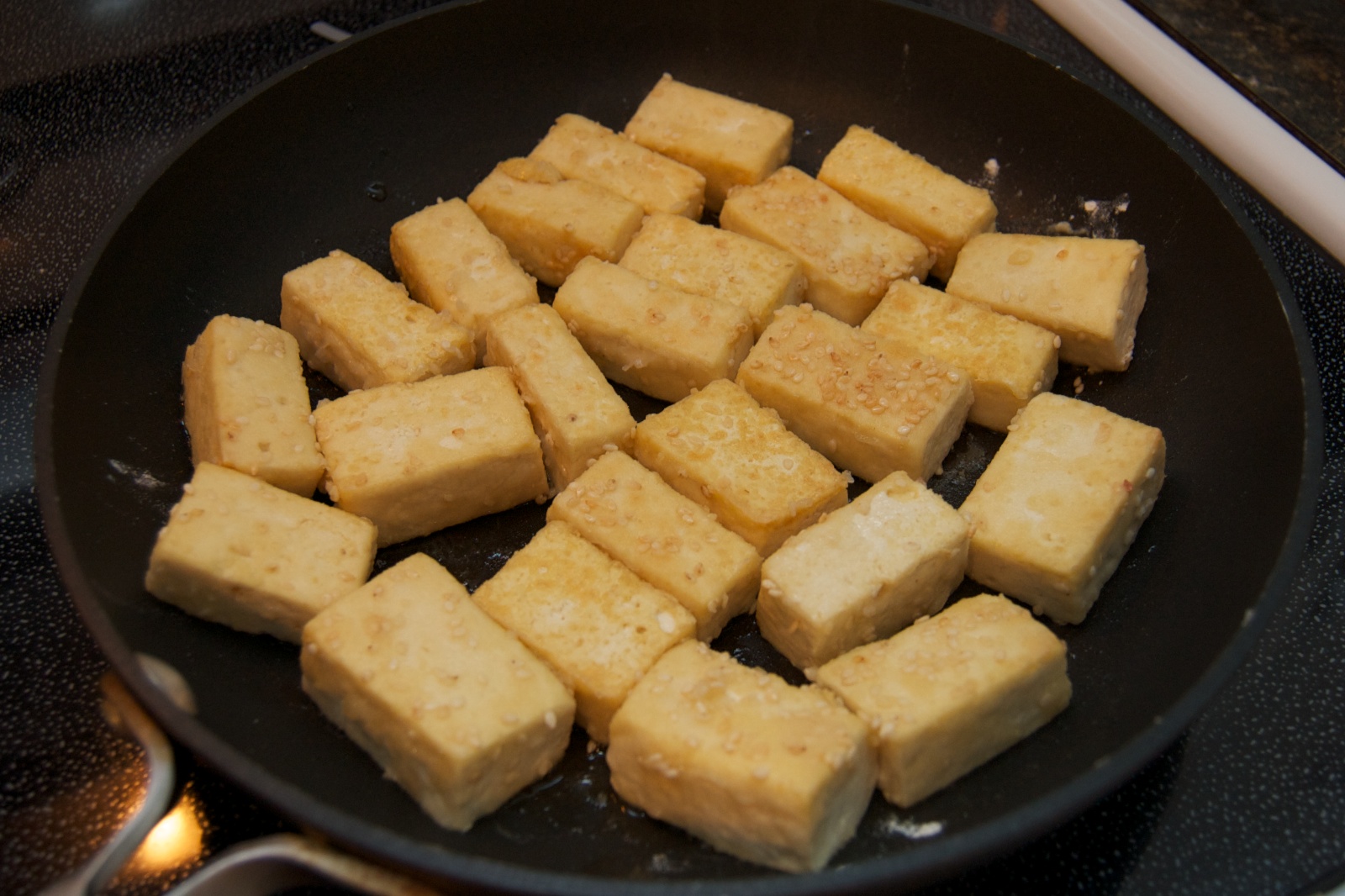 Remove the pan from the heat and set aside.
Cut a carrot into 1/8" thick rounds or half-rounds. Add a little water, cover, and microwave for 40 seconds to partially cook. You could also boil or steam them, if you prefer.
Peel and mince fresh ginger.
Cut some hot peppers on the bias. I used what I think are Thai chili peppers, but I could be wrong. They're about 2 inches long.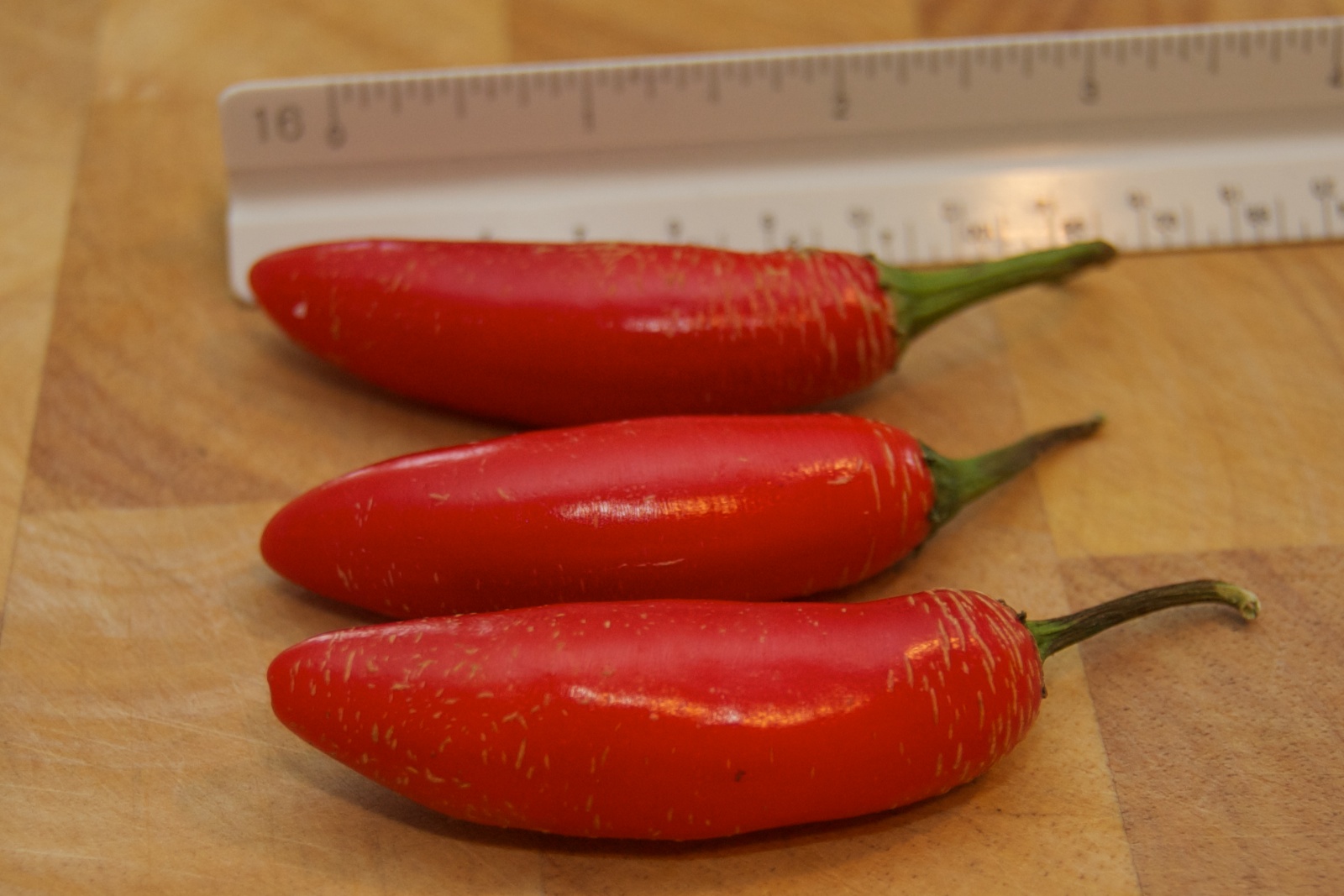 I used 2, but I think I could have used 3 or 4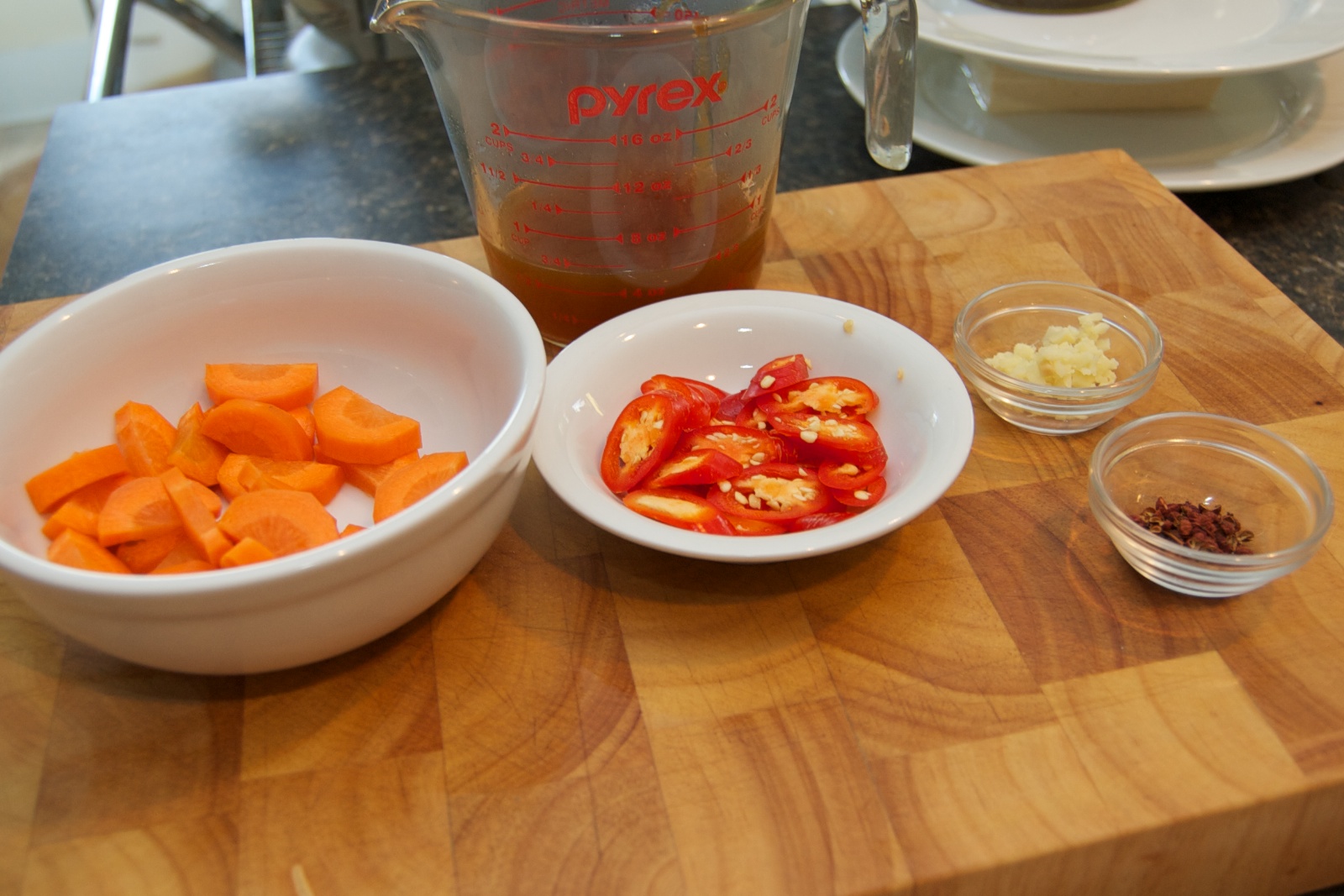 Heat a clean sauté pan or wok over high heat. Add some high temperature oil, like peanut oil. (Extra virgin olive oil is one that you definitely cannot use, as it will start to smoke.)
Add the carrots, ginger, and hot peppers and cook for a minute.
Add the tofu, hot pepper sesame oil, and Szechuan peppercorns to taste. I used about 2 tsp. I could have used a little more.
Add the vegetable broth. I used 0.2 oz. More than Gourmet veggie stock gold . It's very good, low in sodium, and contains no fillers. You mix the liquid concentrate with water. The main advantage is that the concentrate keeps in the refrigerator for many months so you don't end up throwing away partial containers of stock.
Add the sugar.
Mix the cornstarch with a little water, and add that to the pan.
Add the soy sauce.
Stir contents of the pan to cook until the sauce thickens.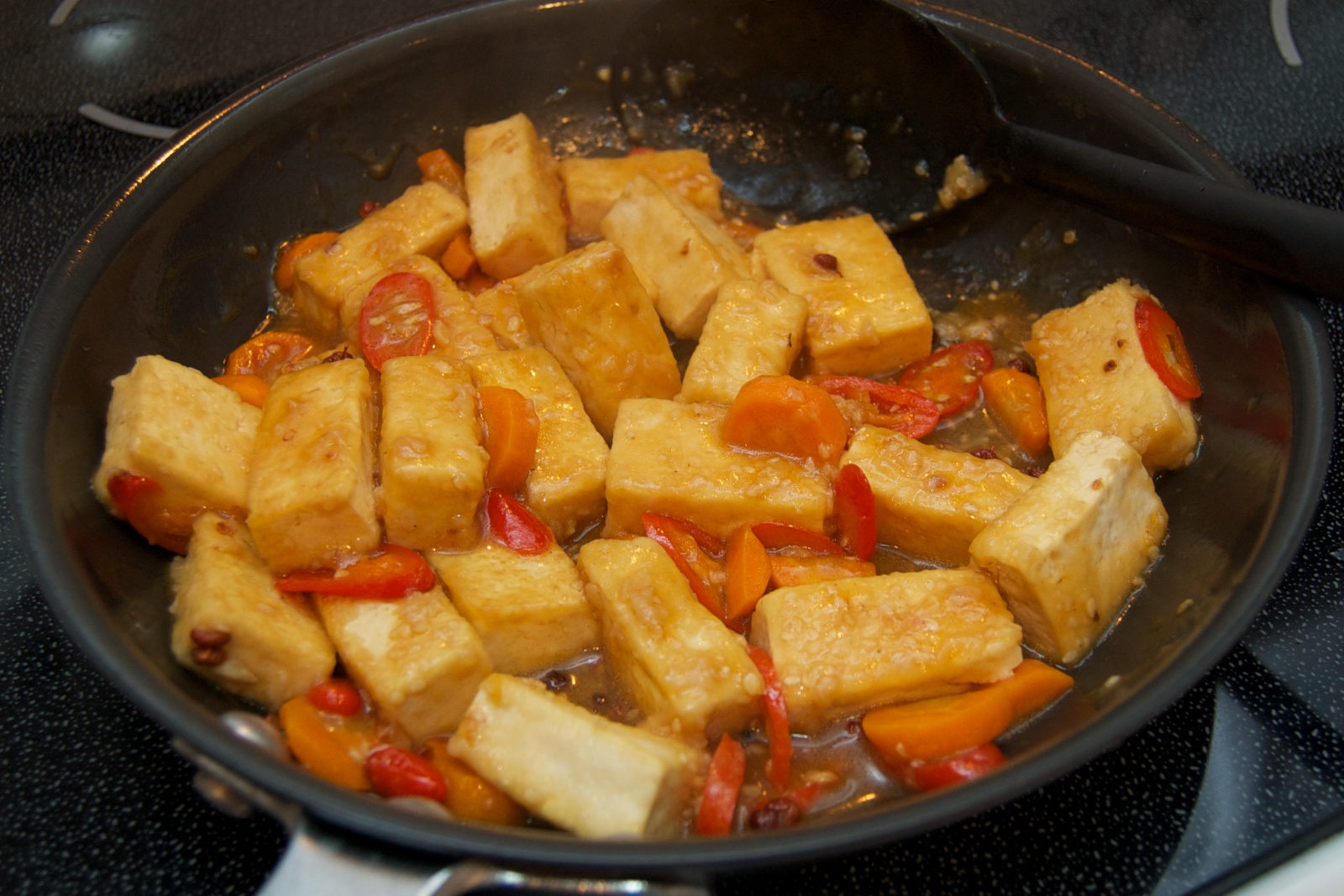 Depending on how much hot pepper sesame oil you use, what kind and how many chili peppers you add, and how much Szechuan peppercorn you add, this dish can be anywhere from slightly hot to sweat-inducing hot.
This dish is vegetarian. It should be vegan. And lactose-free.
You could make a gluten-free version by using a different type of flour and using gluten-free soy sauce. It could be tree-nut free if you used an oil other than peanut; canola should be fine.
Serve with rice.