What I ate: November 14, 2010
Breakfast: Chorizo, green pepper, onion, jalapeño, and egg breakfast burrito . The picture was from a few days ago, but it looked like this: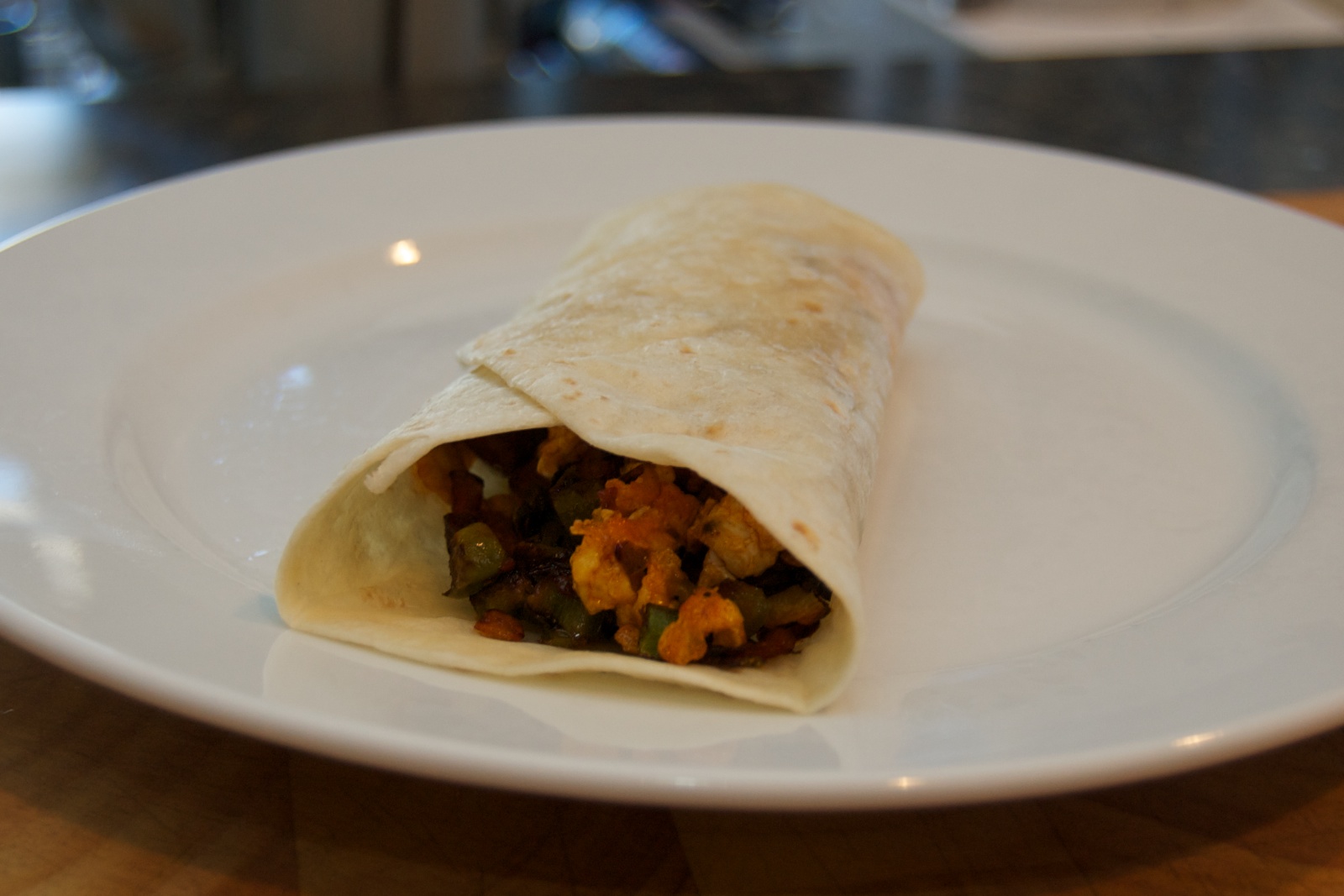 Snack: 0.5 oz. peanuts and a banana
Lunch: Mom's mackerel and rice. I was still in the middle of construction so I didn't want to take time to cook something so I just got this out of the freezer and microwaved it. And yes, despite my own near constant cooking, Mom still sends food home with me when I visit…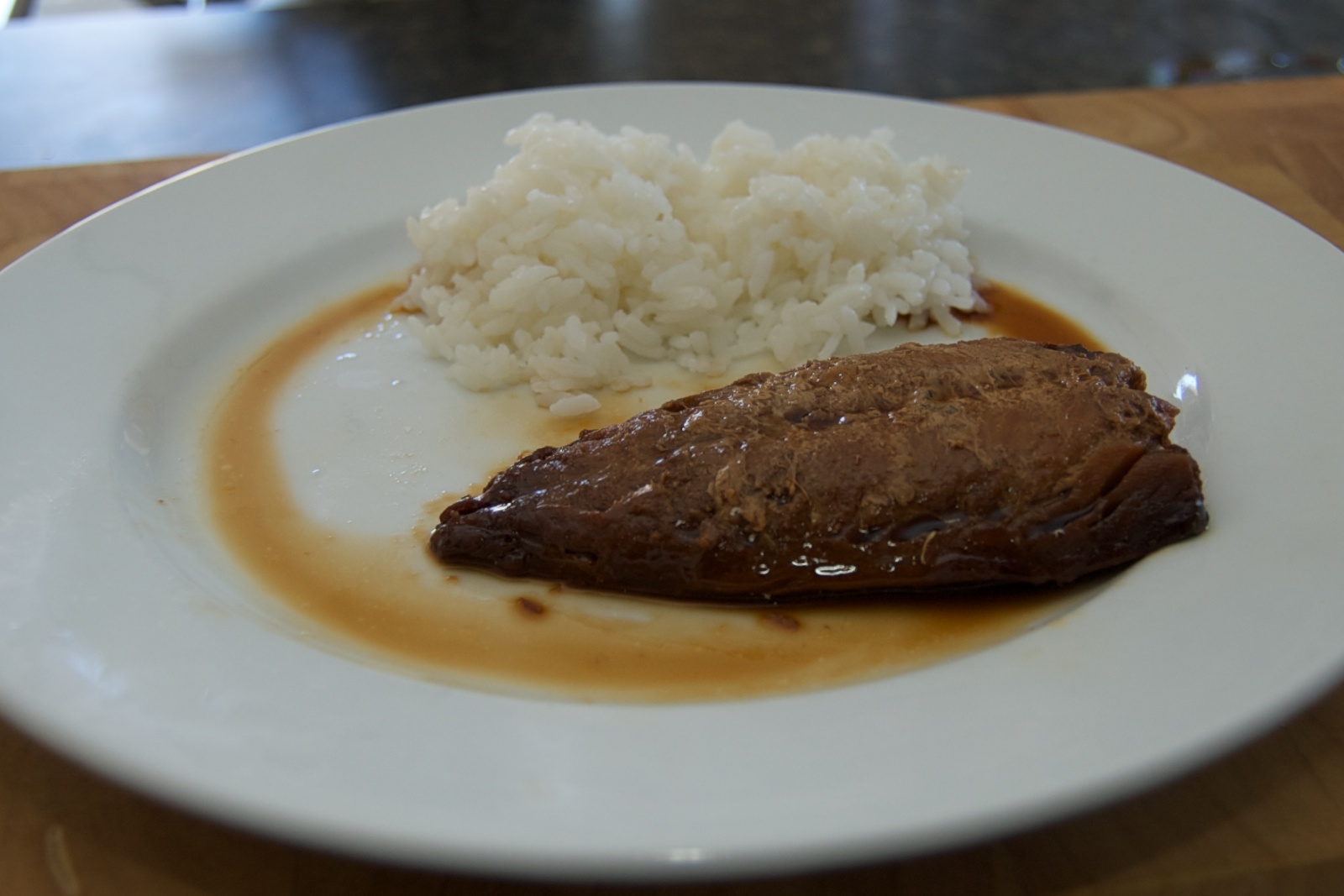 Snack: 3.5 oz. raw carrots, celery, and broccoli with 1 oz. Cabot garden veggie sour-cream dip. The dip is only 50 calories per serving, and that's one serving (28 grams = 1 oz.).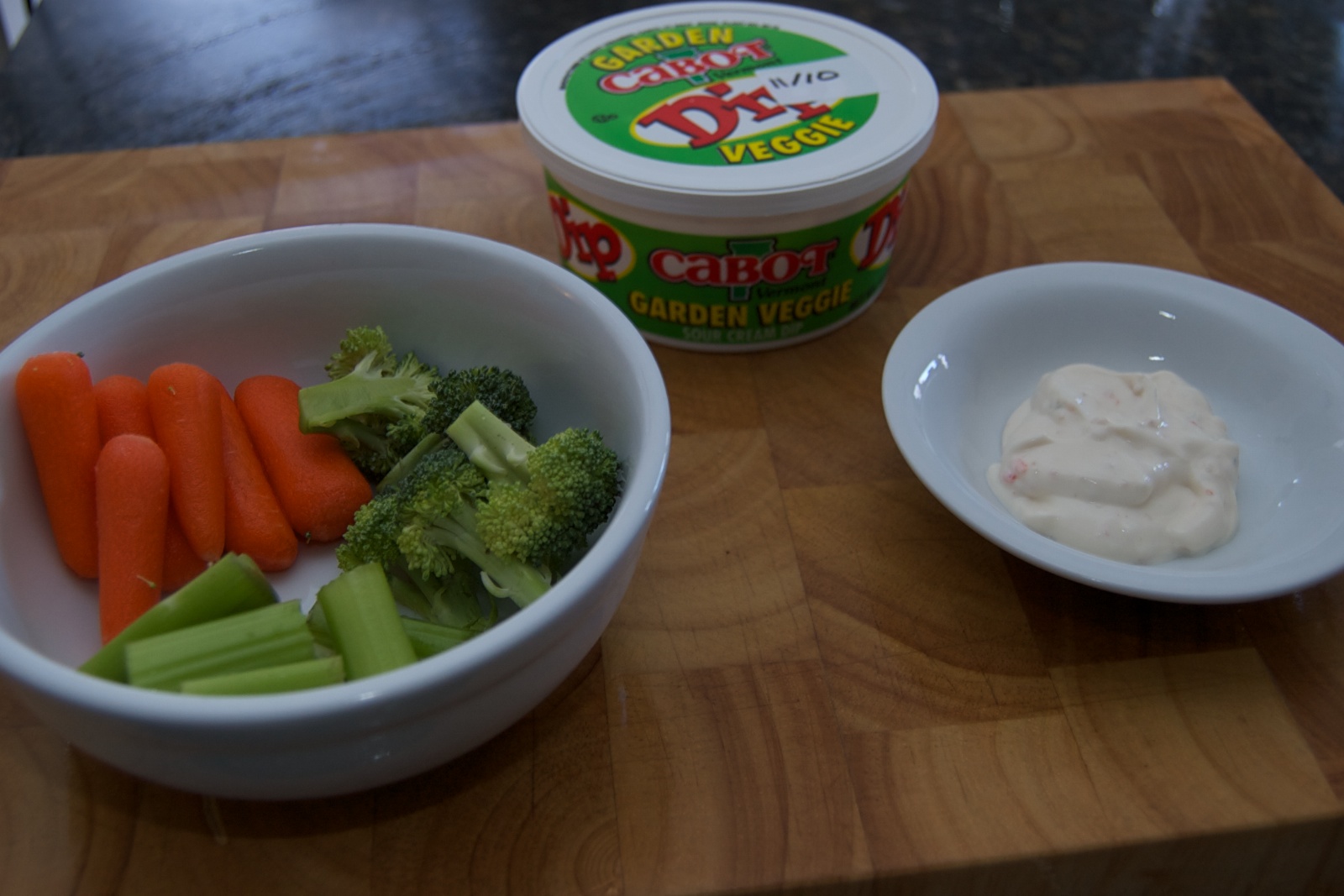 Dinner: Tangletown farm T-bone steak, baked potato and broccoli. Vermont Butter and Cheese cultured butter on the baked potato. And the baked potato was rubbed with olive oil and kosher salt before cooking.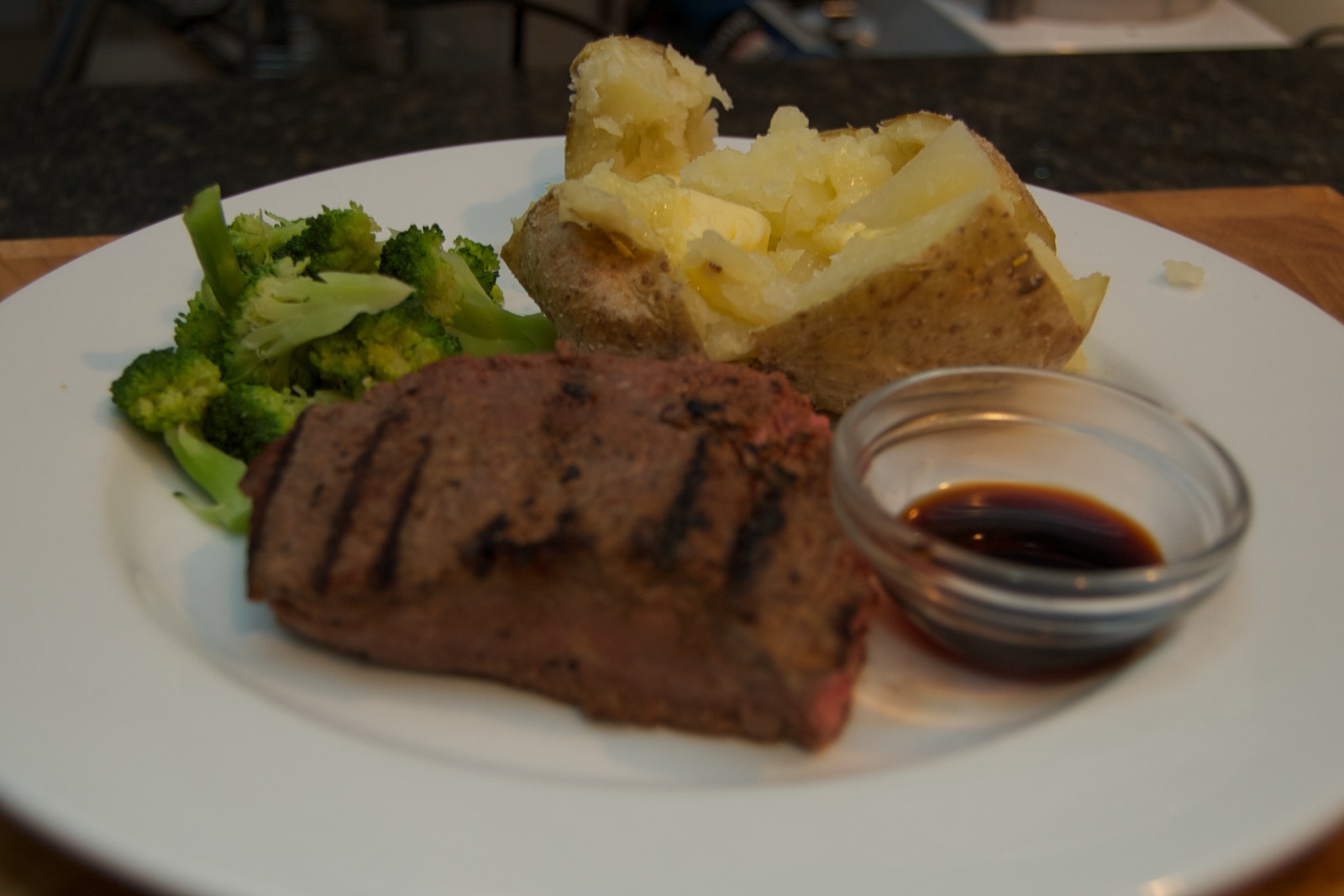 And 2 glasses of Per Linda montepulciano d'Aburzzi red wine.
And 1 square of Lake Champlain chocolate raspberry truffle dark chocolate bar.
Snack: 1.2 oz. popcorn, air popped, with 1/2 tbsp. butter. And 0.7 oz. potato chips.
Weight at beginning of the day: 111.8 lbs. Weight at the beginning of the next day: 113.2 lbs.