Seared tuna soft taco with salsa fresca
I make a soft taco with salsa fresca probably once a week. It might have grilled shrimp , pork, steak , grilled chicken , or, today, seared tuna!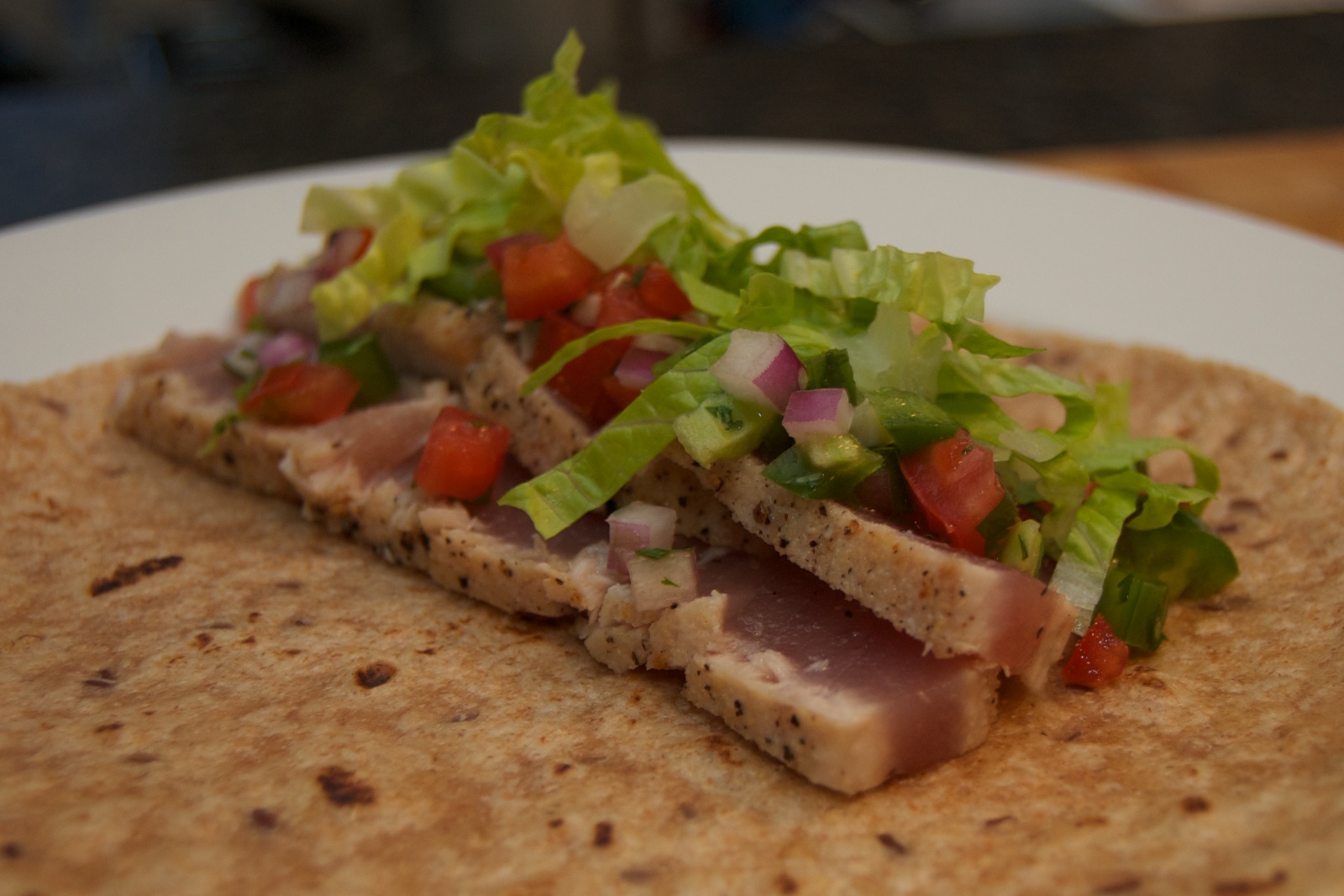 My salsa fresca is very healthy with just fresh tomato, onion, jalapeño, cilantro, lime juice and salt. It's quite a bit of chopping and it takes 30 minutes for the flavors to meld, but once you have it you'll never want salsa from a jar again!
I used to use a regular corn tortilla but I've become a fan of the Richard and Maria's 100 % whole grain, multi-grain, organic soft taco shells. Plus they heat very nicely in a damp kitchen towel in the microwave for 35 seconds. Much healthier than a fried U-shaped taco shell!
I was going to make a roasted duck taco today and had defrosted some roasted duck when I realized that I really wanted seared tuna instead, so I defrosted a piece of sushi-grade yellowfin tuna, instead.
I just seasoned it with Kosher salt, freshly ground pepper and granulated garlic and seared it in peanut oil over high heat.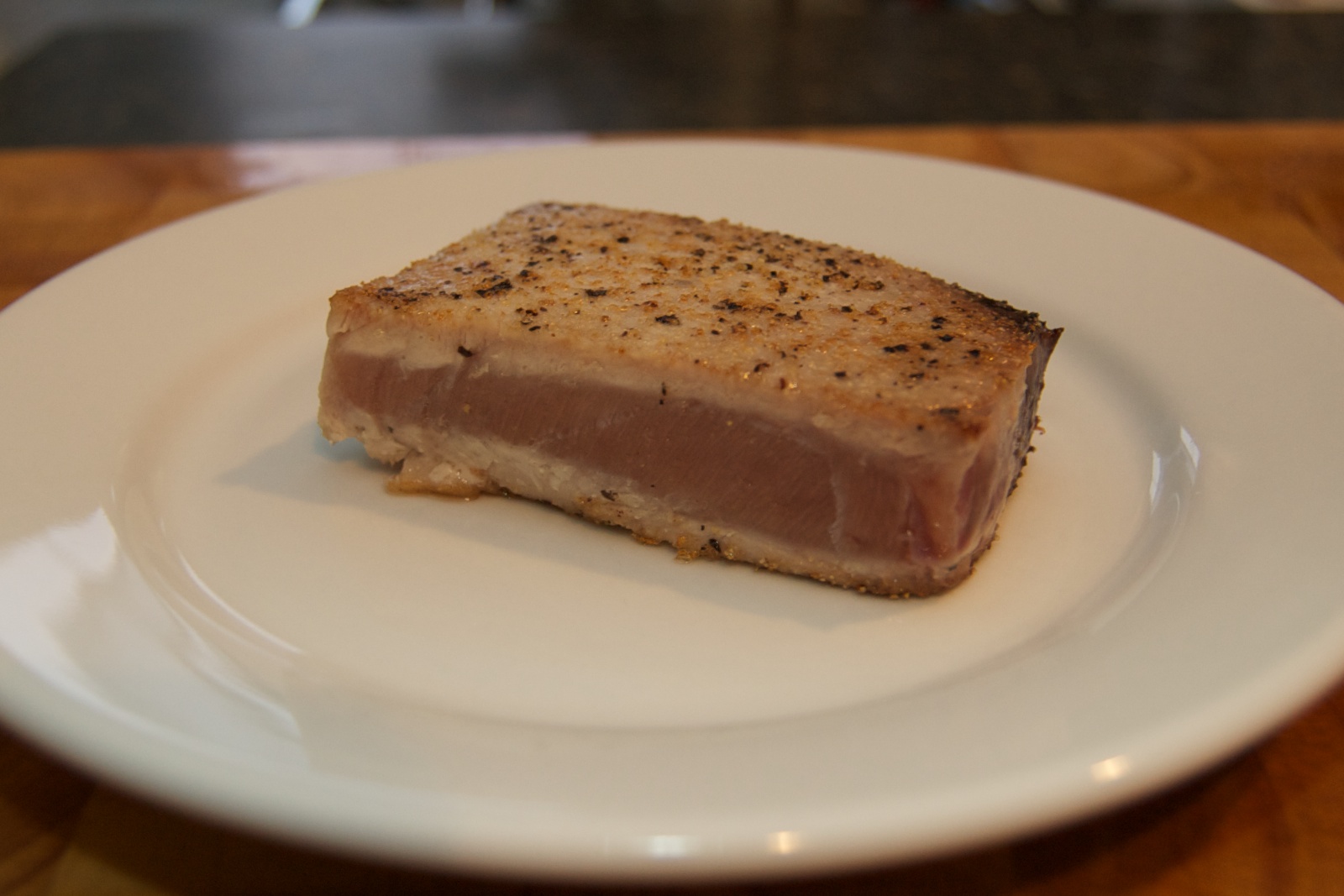 And the final taco all folded and ready to serve: